10 Day Green Smoothie Cleanse Review

- 7 Things You Need to Know
The 10-day Green Smoothie Cleanse is a book written by JJ Smith, a nutritionist, and weight loss expert who speaks widely on the 10-day green smoothie cleanse. The 10-day Green Smoothie Cleanse is said to help you shed up to fifteen pounds, lose belly fat and naturally crave healthy foods for the long term. Can the 10-day Green Smoothie Cleanse be just what you need to jump-start your belly fat weight loss?
Our research team wanted to know if the 10-day Green Smoothie Cleanse along with the recipes provided in the book, can help change your life by providing healthy eating strategies to implement long after the cleanse has filtered through your system. The research team analyzed it thoroughly to find the answers. Here is what they saw.
10 Day Green Smoothie Cleanse can be purchased through their Official Site.
Overview
What is the 10 Day Green Smoothie Cleanse?
10 Day Green Smoothie Cleanse is a book written by JJ Smith. The book outlines a program designed for those trying to rid their bodies of stubborn fats and toxins.
This plan includes daily shopping lists to make sure everything that's needed to stick with the program is on hand. Daily video modules and a downloadable PDF diet guide are also included so you can follow the plan anywhere you go.
It is one of the few detox programs on the market that suggests it's possible to make radical health changes in only ten days. This cleanse works for those trying to lose weight and individuals just trying to improve their overall health.
Claimed benefits of following the program outlined by the book include improvements in skin health, energy, and improved bodily functions as a direct result of toxin release.
Products Similar to 10 Day Green Smoothie Cleanse
Claims
10 Day Green Smoothie Cleanse Claims
You can expect to lose between 10 and 15 pounds during the ten-day detox period, according to the author. The program is also claimed to help you lose that extra body fat without exercise.
10 Day Green Smoothie Cleanse also claims it can help you learn how easy it is to adopt a healthier lifestyle, which can help your system process toxins regularly.
The book also teaches you how to re-train your body to crave healthy food. It also claims to help you focus on improving your health, meeting your goals, and losing weight.
J.J. Smith, the author of this best-selling program, claims it will refund you within 60 days of purchase if you don't experience these benefits.
Scroll below for one of the best products we've seen over the last year.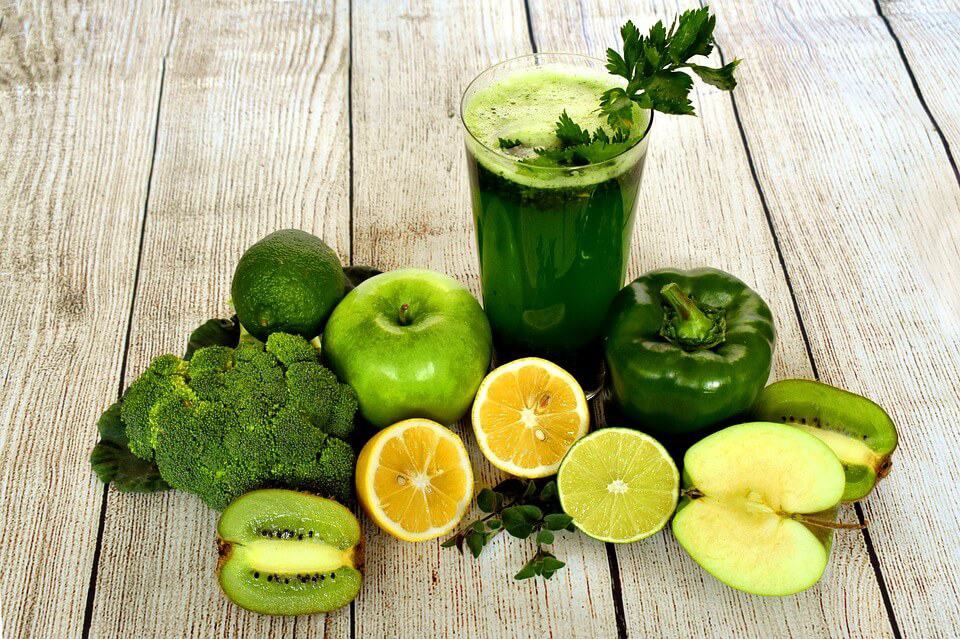 Recipes
10 Day Green Smoothie Cleanse Recipes
When nutritionist J.J. Smith stopped by a mid-morning talk show on an NBC-TV affiliate, she brought along four cleanse recipes her readers shouldn't leave without.
Apple Berry Green Cleanse
The Apple Berry Green Cleanse recipe is a mix of spinach, spring greens, and fruits like blueberries, banana, and that signature apple. Blend these ingredients in a blender.
Add a packet of stevia, water, and ground flax seeds to the resulting mixture, and blend again. Once the mixture has reached a juice-like consistency, it is ready to drink.
Pineapple Spinach Green Cleanse
Smith claims this recipe gives the traditional green smoothie a tropical twist. Some of the ingredients in this recipe include pineapples, peaches, and bananas.
Add fresh spinach, ground flax seeds, and stevia to complete this fruity green smoothie. Blend all ingredients in a blender and enjoy.
Pineapple Berry Green Cleanse
This recipe uses pineapples, mangos, and your choice of berries to achieve a green smoothie drink full of fruity flavor and antioxidants.
You should also add spring greens and spinach to your blender before mixing. According to Smith, you need to blend and drink for maximum health benefits.
Apple Mango Green Cleanse
This green smoothie recipe includes a medley of spinach, apple, mango, and strawberries. It is also blended with Stevia, water, and ground flax seeds.
This smoothie is both fruity and filled with vitamins and minerals. According to Smith, this one is a favorite among readers.
Side Effects
10 Day Green Smoothie Cleanse Potential Side Effects
Although specific side effects have not been associated with this detox program outlined by the 10 Day Green Smoothie Cleanse book, there have been some problems related to going on green smoothie diets in general.
First, if you have been primarily eating junk food and candy, you may have a harder time adjusting to any diet. Green smoothies, in particular, require shopping and prep time as well, something that users may not be used to if they have relied heavily on processed and fast foods.
The time it takes to follow this program properly is only increased when you factor in the prep work. Additionally, fruits and vegetables usually have a shorter shelf life, so you'll find yourself going grocery shopping more often if you plan on staying on the diet long-term.
Going on a green smoothie diet may cause mood changes, excessive gas, and bad breath at first, according to some user reports. However, all of this seems to pass in a short amount of time.
The official 10 Day Green Smoothie Cleanse isn't available as an in-print book, which may be inconvenient for some. The program also requires the purchase of a blender, which can be quite expensive.
According to the National Center for Complementary and Integrative Health, you should be wary of detox and cleanse supplements.
Benefits
Benefits of the 10 Day Green Smoothie Cleanse
This detox program will introduce your body to fresh, vitamin- and mineral-packed foods that have the power to heal. All of this is done without the need to take diet pills, medications, or chemicals to attain results you crave.
According to the author, your skin, eyes and bodily functions will start to show improvement within a week. Also, the toxins you removed from the green smoothies will give your kidneys and liver a break.
The program also claims to help reduce your weight by depleting stored fat deposits in the body. The book even suggests it can help improve your libido.
As a plus, according to the author, you won't have to attend meetings or count calories to work the cleanse properly. Additionally, there's a chance your sluggish metabolism could be revived enough to make a difference in how you burn calories.
There's a 60-day, no questions asked, money-back guarantee attached to the 10 Day Green Smoothie Cleanse program as well, so you'll have plenty of time to see if it works for you.
What Users Are Saying
What Users Are Saying
"I love this book! I have the paperback and Audible versions. I primarily use it for the smoothie recipes, which are fantastic! They are completely natural. I make one for my family each day and we feel energized after drinking them. This book has helped me discover how much I love arugula! I never thought to put that and the spinach with water into my VitaMix to blend before the other ingredients. It really makes the smoothies better. I haven't done a full cleanse (I NEED TO after vacationing in NYC last week!!) but have done 3 day ones. I have had great results with these and lose bloat and weight. I had just downloaded the Audible version a few weeks ago to get my ready for a 3 day cleanse. Her voice is lovely and upbeat! I have returned several Audible books as I can't stand the voices but hers is great. Again what I like about this book is the pureness of the recipes and the simplicity."
"Moment of Truth: I was so excited to start this cleanse! I was mentally prepared but when I started it I started feeling very weak and lethargic. By Day 2 after my first smoothie and snacks I literally felt like I was about to pass out. I definitely would not consider this a cleanse as it's mostly fruits (sugar). I've lost weight before by eating healthy foods and doing hard workouts and that's what I've decided to do for my weight loss . This is just another fad diet and I don't want any parts!"
"This didn't work for me. I lost 5 pounds of water weight and it stopped there. I am pretty healthy, eat clean, and I stuck to the smoothies for ten days without snacking much or adding stevia but didn't get the results as advertised. This seems to be a plan for someone who's diet is poor and over weight by 20+ Pounds to get those results. I also tried to join the Facebook group for support but was rejected three times so not a fan. Seems she picks who she wants to add and I felt judged for not being big enough or whatever the criteria is for her to add you. I would suggest doing a real sustainable diet in order to lose weight and get healthy. I'm doing Keto and lost 10 pounds so far. Feel so much better than drinking smoothies! This is a quick fix and not the best way to lose weight. I gave it two stars instead of one for the 5 pounds lost initially."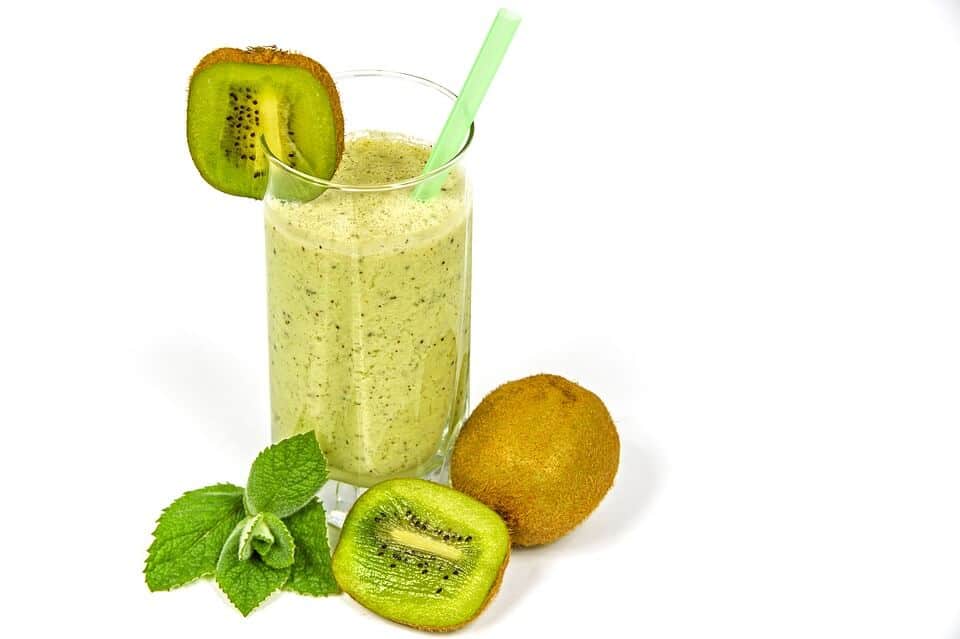 Bottom Line
The Bottom Line on 10 Day Green Smoothie Cleanse
There are tons of detox programs, supplements, and books out there. Is 10 Day Green Smoothie Cleanse any different? Well, we do like that the recipes provided include natural ingredients. The downloadable PDF is a plus as well since it can be taken anywhere.
However, we have concerns about the difficulty the program can be for some individuals, especially those who don't have the extra time needed to follow the plan. Additionally, the price can quickly add up.
If you are looking something to help you lose weight, you might want a program that is easy to use and affordable.
Among the best weight-loss apps we've seen this year is one called Noom. By using their weight-loss system, you get access to personalized meal plans, interactive support groups, and human coaching, just to name a few.
Also, as an excellent sign of confidence in their system, the makers of Noom are offering Dietspotlight readers a free trial.
Learn More About Noom »