21 Day Fix Review

- 29 Things You Need to Know
The results of my research into the 21-day Fix were somewhat interesting. We got right into the ingredients, side effects, clinical research, and customer service quality. We researched through hundreds of 21-day Fix reviews, consumer reports found online, and in forums. We then gathered the facts, condensed, and refined to give you what you need.
21 Day Fix can be purchased through their Official Site.
Overview
What is the 21-day Fix?
21-day Fix is a program including an eating and workout plan. They claim to be an iconic way to great health.
According to Autumn Calabrese, a member of The National Academy of Sports Medicine and the celebrity trainer and developer behind the 21-day Fix,  the recipes are organized to make sure that you eat the right quantities at the right time. This easy to follow plan claims that overweight people can obtain significant weight loss within the 21-day Fix calendar.
The Ultimate Portion Fix – a newer version of the 21-day Fix – was released in April 2019.
Though this weight-loss plan makes a lot of claims, what do some of the studies have to say about this kind of program?
Nutrients: Portion control can help aid in weight loss, but can be hard to follow, which is why specific dishes and kitchen tools designed to limit portion sizes can help.
Best Practice & Research: According to this study, "At least 30 minutes a day of moderate intensity aerobic exercise per day is recommended for weight loss and maintenance but greater amounts appear to increase the magnitude of weight loss and maintenance."
Annals of Behavioral Medicine: Continuous meal planning can be a great tool in behavioral weight loss programs.
Directions
About Beachbody LLC
Beachbody Limited Liability Company owns all logos, names, graphics, trademarks, patents, and other items on the Beachbody pack extreme and container packs. On their BBB profile, the company has an A+.
Every user has a limited license to use the products for personal and non-commercial use only. The providers of 21-day Fix recipes are not answerable for any damage caused by using information, products from third-party websites.
All information you submit during registrations and transacting of 21-day Fix products will be maintained for future and quality purposes. 21-day Fix public forums are for sharing public information only, not private information.
You must provide accurate information on accounts and payment systems. You maintain the confidentiality of your personal information, for example, passwords.
Products can be returned or exchanged. Beachbody offers 24/7 online support while on the program. If you happen to be struggling, you can reach out to a representative to help you stay on track and answer any questions you may have.
Scroll below for one of the best products we've seen over the last year.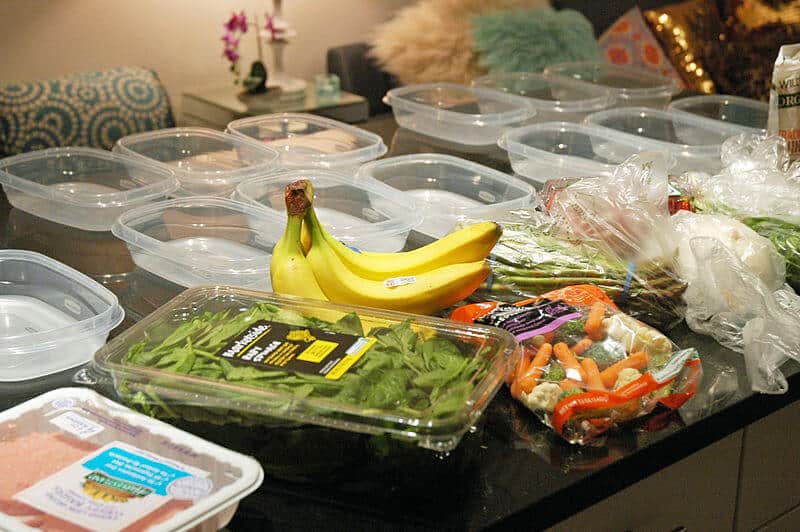 21-day Fix Creator – Autumn Calabrese
Autumn Calabrese is the celebrity trainer and mastermind behind the widely popular 21-day Fix weight loss program produced by Beachbody®. A qualified and accomplished fitness trainer in her own right, she has certifications from the National Academy of Sports Medicine and the American Fitness Professionals and Associates.
No stranger to keeping fit, she also has ranked in the top ten of many national-level bikini competitions. The mother of one comes from Ohio. At age fourteen, she began to study dance. She went on to university, where she earned a BFA in Dance. Unfortunately, a back injury ended her dance career.
She remained ambitious and relocated to Los Angeles, CA. In 2006, she founded Mighty Mommies Fitness to help moms feel good about themselves and their bodies during pregnancy.
In 2012, she started "Change My Plate" in a portion control program to assist in weight loss. Her approach aims to combine nutrition, fitness, and behavior modification to create lasting changes in people's wellness through her 21-day Fix programs.
Calabrese maintains that the program is designed to change behavior to lay the foundation for permanent lifestyle modification to ensure that weight loss stays. In a 2016 interview with Business Insider, she said that the 21-day Fix is "just your jumping-off point.
Autumn Calabrese is also a bestselling author with her cookbook, Fixate(TM) she co-wrote with her chef brother, has sold over four hundred thousand copies. Her programs and dietary recommendations are all backed by sound science and a strong desire to assist people in living longer, healthier lives, and not just finish a 21-day challenge to have a beach body.
Details on Your 21-day Fix Membership
Included with all membership packages are access to the Beachbody workout video library on-demand that features many Autumn Calabrese workouts, a personal coach at no extra cost, 21-day Fix workout calendars, and fitness guides, and access to expert advice to succeed during their 21-day fitness challenge.
The membership comes with a 21-day fix shopping list. Members have access to community forums for peer support. Recent studies from Computers in Human Behavior and the International Journal of Medical Informatics have shown that the social support provided in online weight loss programs help participants keep a positive outlook on their program, remain committed to their goals, and enable to them to follow guidelines more closely.
The emotional support enables members to stick to their program, which appears to play a strong indirect role in how adherents meet their 21-day weight loss goals.
Members of the 21-day workout challenge and follow the 21-day diet receive seven-colored diet portion containers that are portable and dishwasher safe. They also have access to Autumn's Beachbody blog full of advice, inspiration, and recipes.
It's like doing the 21-day fix with Autumn by one's side. They receive a food list to make shopping easier, eating plans that include vegan-friendly options. Members receive a 21-day fix meal planner and a tracking sheet as well.
According to studies in Eating Behaviors and the Journal of Behavioral Medicine, maintaining a food diary is a well-established, core component in any successful long, term weight loss strategy. There are definite correlations between writing down what gets eaten and how much weight gets shed. The more accurately and consistently you keep track of their food intake, the more likely they will lose weight.
Personal accountability and greater self-efficacy lead to better results. The plan also comes with a Spotify playlist to enjoy during the 21-day workouts.
Other 21-day Fix Programs
In addition to Autumn's 21-day Fix, Beachbody offers the 21-day Extreme program with additional, more high-intensity workouts, has participants follow a stricter eating plan (no room for treats).
The "Countdown to Competition" eating plan shares what Autumn Calabrese would eat in the weeks before bikini competitions. Like the base program, there is no calorie counting in this Beachbody 21-day diet.
Color-coded portion control containers regulate food intake during the program. Each week, seven to nine workouts for three weeks contribute to participants showing off their beach body 21-days after starting. This program is not designed for beginners.
Instead, it is designed with those advanced fitness adherents who have those last stubborn five to ten pounds to shed who can follow a strict 21-day diet challenge.
Also, there is the Beachbody 21-day Fix with Shakeology. This 21-day challenge to have a beach body comes with a subscription to Shakeology as a supplement to either Beachbody 21-day diet. This package includes a Shakeology shaker cup.
21-day Fix Workouts
The 21-day Fix workout base plan consists of seven thirty-minute workouts– one for each day of the week. Two of the workouts, yoga, and Pilates, work and stretch the muscles yet are gentle on joints and are considered active rest day workouts. Two additional active workouts are included as bonuses to rotate out to add variety.
The 21-day Fix workout calendar makes sure that each muscle group gets worked out but not overworked to avoid injury. To shift body composition, increase muscle mass, maintain good cardiovascular health, and increase wellness overall, working out is vital.
According to recent studies in Progress in Cardiovascular Diseases, short duration, high-intensity exercise contributes to greater appetite control. Autumn Calabrese's workouts are high energy to meet 21-day fitness goals.
Total Body Cardio Fix
Total Body Cardio Fix is the high-intensity aerobic workout participants in the 21-day Fix do every Monday. The session begins with a warm-up and ends with a cool down. In between high impact moves like jumping jacks and jogging in place, keep the heart rate up.
Autumn Calabrese incorporates weights with the cardio to maximize the relatively short workout. A 2012 study from the Journal of Applied Physiology showed that strength training combined with cardiovascular exercise produced the greatest change in body composition. The movements can be modified for every fitness level, body type, and mobility ability.
Upper Fix
Upper Fix aims to sculpt and tone the upper body. Tuesday's workout focuses on more anaerobic training with weights and/or resistance bands to condition the back, arms, and torso. The workout's primary aim is not to produce muscle bulk but to create lean, toned muscles. The desired effect is a balanced, proportional figure putting forth the maximum effort in a relatively brief workout.
Lower Fix
Lower Fix concentrates on the hips, legs, and glutes. Long, strong, lean legs and a tight, high, round behind with slimmer hips are the goals that fuel Wednesday's workout. These moves are suitable for all genders and employ resistance bands and floor work on the mat.
Pilates Fix
Pilates Fix on Thursday is the first of the "active rest days." Pilates began as a rehabilitation technique for dancers founded by Joseph Pilates. It uses slow, subtle movements to work deep muscle groups to create long-looking muscles while it increases core strength and the body's general structural integrity.
The practice shows tremendous promise as an aid to weight loss efforts.
According to a recent study in The Journal of Sports Medicine and Physical Fitness, Pilates was shown to be even more effective than traditional strength training in fat loss and promoted a sense of general wellbeing among those who practiced it in the study.
Another study in the Clinical Interventions in Aging showed that Pilates substantially reduced body fat in elderly Serbian women.
Cardio Fix
Cardio Fix on Friday brings another round of high impact cardio to burn fat while increasing muscle mass with weights. The workout is engineered to be enjoyable as well as make folks sweat. This workout is even more intense than Mondays and included boot camp favorites like Burpees. This workout keeps boredom at bay and blasts through the inevitable plateaus that come with any fitness program.
Dirty 30 Fix
Dirty 30 Fix is Saturday's offering. It's thirty exercises, each done for one minute. This bonus workout is not done or the faint of heart. Its goal is to tone quickly. The moves are intense, but Autumn's instructional style is described as very fun.
Yoga Fix
Yoga Fix is for Sunday according to the 21-day Fix workout calendar. It is the second "active rest day." It incorporates moves inspired by hatha yoga asanas (poses). The poses selected are to soothe and stretch the body while calming the mind and focusing the breath.
Yoga, a six thousand-year-old practice to unify the being, has gained tremendous popularity over the years in fitness circles. It has done so with good reason.
Studies in Medicine & Science in Sports & Exercise, Human Kinetics Journals, and The Journal of Alternative and Complementary Medicine show that yoga has a powerfully positive effect on weight management efforts. Incorporating the practice reduces body mass index, cholesterol, and body fat percentage.
10 Minute Abs Fix
10 Minute Abs Fix is a bonus workout that can be used anytime during the week when core or abs work isn't centered in the day's assigned workout. It's a ten-minute abs blast. It consists of eleven different exercises done for twenty repetitions and then repeated. Most of the exercises are crunches.
There are two bonus exercises after the initial eleven are repeated. Excess abdominal fat is the least healthy place to store fat.
Abdominal exercises alone do not reduce fat around the waist. Still, the exercises have been shown to increase muscle endurance and add muscle mass, which does increase the body's metabolism, according to research published in The Journal of Strength and Conditioning Research.
21-day Fix Workout Equipment
The 21-day fitness challenge is intended to be done at home. The workouts are available to stream on-demand or can be purchased as DVDs. Equipment is required to take full advantage of the benefits of each workout. While the 21-day workout plan offers much of what is needed to participate, the necessary workout gear is not provided by Beachbody as part of the basic package.
They can be purchased separately. This either is because their target audience is fitness-minded and already owns the equipment or that the items are quite easy to come by for one seeking to change their lifestyle to sustain long-term weight loss beyond the 21 beach body diet challenge.
As one study in the Journal of the American Medical Association suggests, access to home exercise equipment may facilitate long-term weight loss.
Yoga Mats
Yoga Mats are a great investment for everyone who works out in the 21-day fix schedule. Pilates moves, the floor work during the lower fix, and, of course, the yoga routines all require a yoga mat. Yoga mats provide comfort when doing exercises on the floor. They protect the knees and prevent slipping. Though you can find one as cheap as five dollars, invest in one that has a good grip on the ground. The best yoga mats aren't too soft and thick (it isn't a nap pad) or are too thin. It's important to have one long enough for the practitioner's body. They also come in an array of fun colors and designs.
Resistance Bands
Resistance Bands are a lightweight, portable piece of exercise gear that is safe and highly affordable. The bands effectively work the entire body by mimicking how heavy weights and machines work in the gym. Resistance bands are safe to use for all ages and have increased mobility and independence in older urban women.
Dumbbells for Beginners (3lbs, 5lbs, and 8lbs)
For beginners, it's prudent to exercise with lightweight dumbbells to avoid strains and worse injuries. It's advised to begin the lightest weight and gradually increase weight as reps become easier. Depending on one's initial fitness level, it's wise to have the weight one is currently comfortable using and the next one up.
Dumbbells for Intermediate/Advanced (8 lbs., 10 lbs., and 15 lbs.)
Again it's a good practice to start with the lightest weights in your range, especially during the cardio fixes.
Meal Preparations
21-day Fix Containers and Portions
Most people don't have time, energy, nor do they have the desire to count calories. The majority of people understand that by eliminating a food group, one will lose some weight. Weight loss happens when a body consumes less energy than it expends. But it's the twenty-first century, and folks live busy lives. They don't want a program that feels like another job. Sustainable weight loss requires a lifestyle change and behavioral modification. How to eat in moderation presents a challenge for most Americans.
As a culture, Americans have a portion control problem. According to the American Journal of Public Health, since the 1970s, portion sizes in the US have grown and continue to grow. As a result, people overeat even healthy foods.
After years of inflated serving sizes, portion distortion has reached epic proportions in young adults in the United States. People who seek to shed pounds are often encouraged to weigh and measure portions of the foods in their daily allotment. There is ample evidence that to create lasting weight loss; people need to change their habits.
Re-education as to proper portion sizes has been shown to facilitate lasting change that creates long term weight loss, says a study in The American Journal of Clinical Nutrition. In the program, during the three weeks, each day is one of 21 to fix diet habits that keep participants fatter than they'd prefer.
21-day fix Beachbody containers make portion control easier by removing all the measuring involved in calculating what should be eaten on a given day. According to the National Institute on Aging, following portion control and paying attention to serving sizes is important.
The seven containers all are color-coded to correspond to the food groups they measure. They are portable, which is handy for packing work lunches. It's important to remember that the containers' purpose is to measure portions, store food, and carry it around.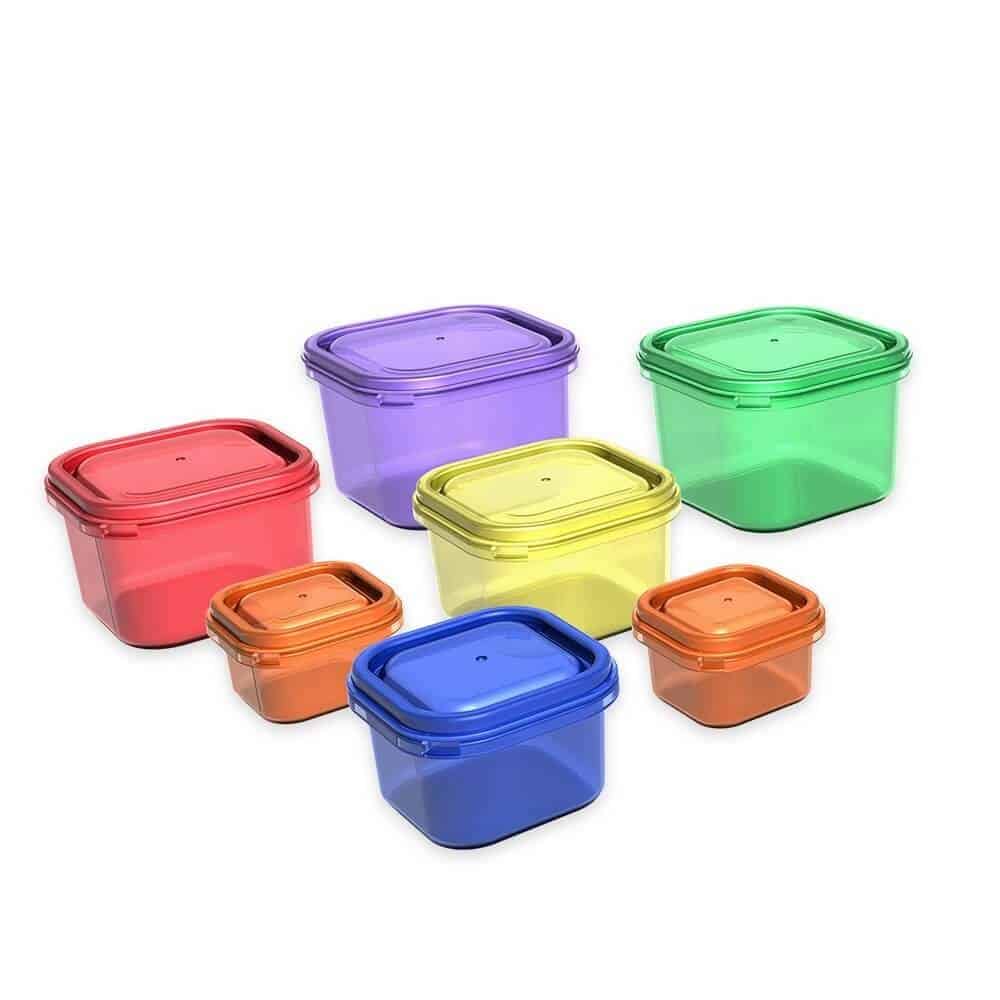 Meals are intended to be eaten on plates and enjoyed. The 21-day fix does not have a prescribed eating plan. Rather, there is a list of foods permitted. And the containers ensure that each person gets enough nutrition depending on their daily calorie allotment. It may prove more convenient to have up to three sets of containers.
Having 21 of them fixes potential issues like having an extra set in the car in case of an emergency restaurant trip.
The portion control containers are color-coded for each food category they are to hold. The largest two are green and purple containers. The next in size is the red one assigned to the protein.
After that are the yellow containers meant for grains found on the 21-day Fix food list, the blue containers hold healthy fats. The last two orange containers hold nuts and seeds and salad dressings.
The containers can be used in the microwave, are dishwasher safe, and survive the freezer for convenience. They are BPA-free. Adherents use the container system to measure out their daily calorie allotments. Depending on their starting weight, participants are assigned one of four daily calorie target ranges.
Each range is supposed to fill their containers as many times as stated to reach their daily intake. For example, someone who has a calorie level between 1,500-1-799 each day would have to fill up their green container four times, their purple one three times, the red one five times, their yellow container four times, the blue and orange ones each once.
Green
The green ones hold one cup and are designated for the vegetables. The program differs from many in those green leafy vegetables, and other more energy-dense vegetables like tomatoes, pumpkin, and squash are included in the same category.
This container is one of the two largest in the kit. Most of one's daily calorie consumption should be from the vegetable food group. It is important to eat a variety of vegetables in an array of colors.
According to Advances in Nutrition: An International Review Journal, vegetables, although among the least energy-dense foods, contain the most vitamins per calorie, especially folic acid and vitamin A. Many green vegetables have as much or more calcium per calorie than milk.
One green portion control container holds about one cup or one serving of vegetables filled to the top without overflowing. The vegetables can be served raw or cooked. Included in the list are a healthy variety of vegetables.
Green leafy vegetables like collard greens, kale, and most lettuces belong go in this container.
Cucumbers, broccoli, onions, cauliflower, summer squashes, and other water-dense foods will be packed in a green container.
Vegetables with a relatively higher sugar content like tomatoes, carrots, and beets are limited to no more than two unless they are miniature ones like baby carrots or cherry tomatoes.
Winter squashes and pumpkins are all included as vegetables.
Two cups of vegetable broth also count as a vegetable serving.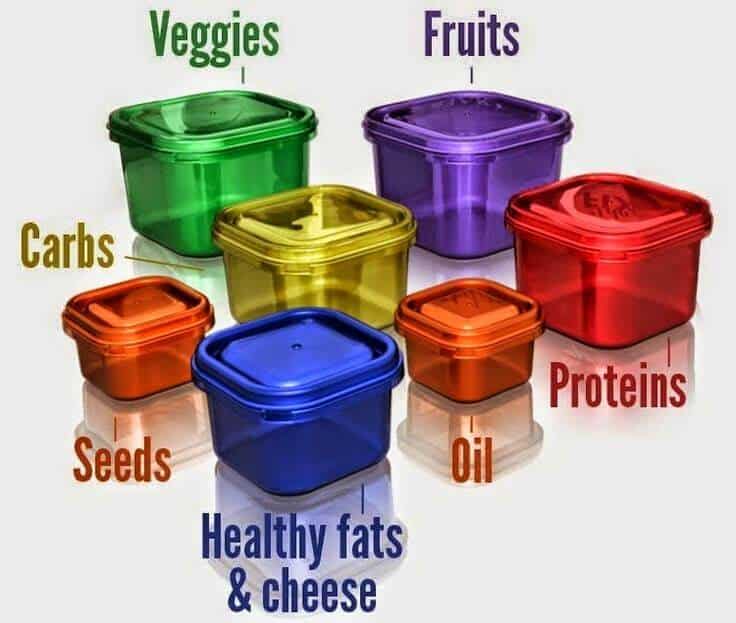 Purple
The purple containers are for fruit. Like other plant foods, fruit tends to have a low energy density while delivering a large amount of nutrition per serving. Fruits all have slightly higher sugar content per calorie than foods designated as vegetables.
The purple containers hold a one-cup serving of fruit. Fruits contain dietary fiber, vitamins, especially vitamins A and C, and minerals like potassium.
They contain no cholesterol and are generally low-fat, says Advances in Nutrition: An International Review Journal. This is the serving size recommended by the FDA. The list includes a substantial variety of fruit.
Raspberries, blueberries, strawberries, cherries, grapes are all on the list.
Larger fruits like melons are expected to be chopped.
Apples, bananas, pears, and other self-contained fruit can a single serving size depending on size.
Tomato products like store-bought salsas and tomato or marinara sauce all count as serving of fruit.
In 2018, the list was amended to include dried fruit.
Red
The red container holds protein. Lean protein that comes from either plant or animal sources makes up the third-largest container's contents. Each red portion control container holds three-quarters of a cup. The proteins on the approved list are all low in saturated fats.
Protein has proven to be very important in weight diets. According to Food & Nutrition, animal proteins contain high B vitamins, especially B12, which is vital to metabolic function.
Red meats and salmon contain iron. Omega fatty acids come from much different fish. Most sources of protein also high in magnesium and zinc.
Lean chicken, turkey, without skin or bone that has been cooked and chopped, add up to one serving of protein.
Seafood like squid, octopus, crab, and shrimp are allowed.
Ground beef is permitted so long as it is at least 95% lean and cooked.
Game such as bison, squab, duck, rabbit, and ostrich are on the list.
A scoop of Shakeology counts as one serving of protein.
Low-fat dairy foods like plain 2% yogurt, plain 2% kefir, and 1% Greek yogurt, 2% cottage cheese can go in the red container.
2 eggs or 8 egg whites make up a serving of protein.
Vegetarian protein sources allowed are tempeh, tofu, and veggie burgers. Protein powders for smoothies count as servings of protein.
Processed meats included on the food list are fat-free sliced ham or turkey and canned tuna packed in water.
Yellow
The 21-day Fix diet plan counts as a low carbohydrate one. This plan's complex carbohydrates are all whole grains, starchy vegetables, root vegetables, and legumes. Grains matter nutritionally due to their high fiber content.
The yellow portion control container holds one-half cup. Grains also provide trace elements like selenium. Riboflavin is found in most grains, according to Nutrition Reviews.
Many of the grains on the list are also high in protein but count towards one's daily grain allotments.
Whole grain pasta, bread, couscous, and crackers are among the items in the grains category.
Cereal grains like oatmeal, hominy is permitted cooked.
Starchy vegetables such as corn and plantains are on the list.
Potatoes, sweet potatoes, yams, and yucca each count as a grain.
Beans like garbanzo, kidney, black, pinto are considered grains.
Lentils and peas also belong in the yellow container.
Soybeans (edamame) are considered grains in the 21-day fix food list.
Also ancient grains-bulgur, amaranth, millet and bulgur round out the list.
2 cups of chicken broth count as a serving of grains.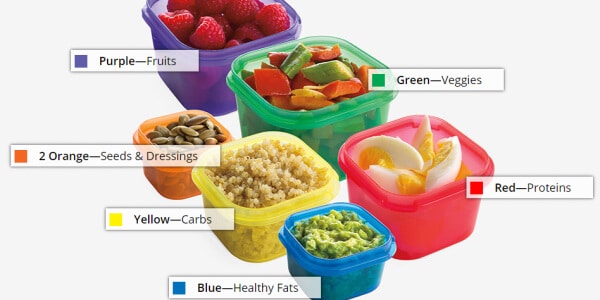 Blue
Blue containers in the 21-day meal plan hold one third a cup. These containers are reserved for healthy fats and cheeses. Fats make up an integral part of a healthy diet. Fat-soluble vitamins like vitamin E cannot be absorbed without it. For a long time in the world of weight loss, fat was considered to be the enemy. Studies now show that to burn fat efficiently; most people need to consume some fat in their diet.
According to the Nutrition Journal, the key is to consume mostly monounsaturated and polyunsaturated fats that come mostly from vegetarian sources. Also, it's important to consume omega fatty acids. Cheese is a food that most people love and frankly cannot live without.
Studies have proven it to be as addictive as heroin. Luckily, cheese is a source of protein, calcium, and many people who are lactose intolerant find themselves able to eat cheese from cow's milk to the enzymes involved in the cheese-making process.
Mashed avocado or one-quarter of a whole avocado makes up a serving of healthy fats.
Hummus counts towards blue container items.
Crumbled feta and goat cheese all go in the blue portion container.
Other cheeses on the list are mozzarella, parmesan, provolone, and cheddar are measured shredded.
Almonds, cashews, peanuts, and pistachios count as healthy fats.
Orange
The 21-day kit comes with two orange containers that each hold two ounces. These are for nuts and salad dressings. Besides a myriad of health benefits that come from ingesting healthy fats, having enough fat at each meal fosters a sense of fullness and satisfaction.
Fats provide satisfactory mouthfeel to a meal. The fats in this category include those that may not be considered healthy by some. Calabrese is a firm believer in all things in moderation. Science backs this up.
Often people who are about to embark on a weight loss journey experience anticipatory deprivation, which manifests as them overindulging in foods they fear they'll have to live without for the duration of the diet, reveals one study in the International Journal of Eating Disorders.
They then suffer cravings and end up "cheating" when they inevitably give in to the pressure of having to go without what they love. While the orange portion control containers are not reserved for cookies or chocolate, they are meant to contain many diets forbid.
Butter and mayonnaise are permitted in two tablespoon services.
Oils like pumpkin seed, flaxseed, and safflower oil go in the orange containers.
Nut butters like cashew nut butter, sesame seed butter, almond butter, and peanut butter each count as a serving of nuts.
Raw pumpkin seeds and sunflower seeds all belong in the orange serving containers.
Fattier nuts like walnuts, brazil nuts, and macadamia nuts can be counted towards the day's orange container foods.
Extra virgin olive oil and extra virgin coconut oil belong under this category.
Olives belong in the orange containers, as does unsweetened coconut.
21-day fix salad dressings are allowed.
The plan also makes space for so-called "free foods" that allow an unrestricted amount of. Condiments like mustard, vinegar, lemon, herbs, spices, garlic, green onion, flavor extracts, and anchovy paste are also part of this list.
People are permitted three treats each week on the base meal plan. That means during the program, one can have chocolate and wine and still end up with a firm beach body 21-days later.
Recipes
21-day Fix Recipes
Armed with a comprehensive 21-day fix shopping list and portion control containers, participants in the 21-day fix diet challenge have a license to eat whatever they like. The unconventional diet does not prescribe meals.
This allows individuals to customize the program to suit their needs, tastes, and lifestyle. People decide their daily intake based on how much of an energy deficit they need to lose weight in 21-days.
This freedom of choice enables a person on the program to adapt the diet to their lifestyle rather than the other way around. The 21-day Fix schedule allows for flexibility in meal prep.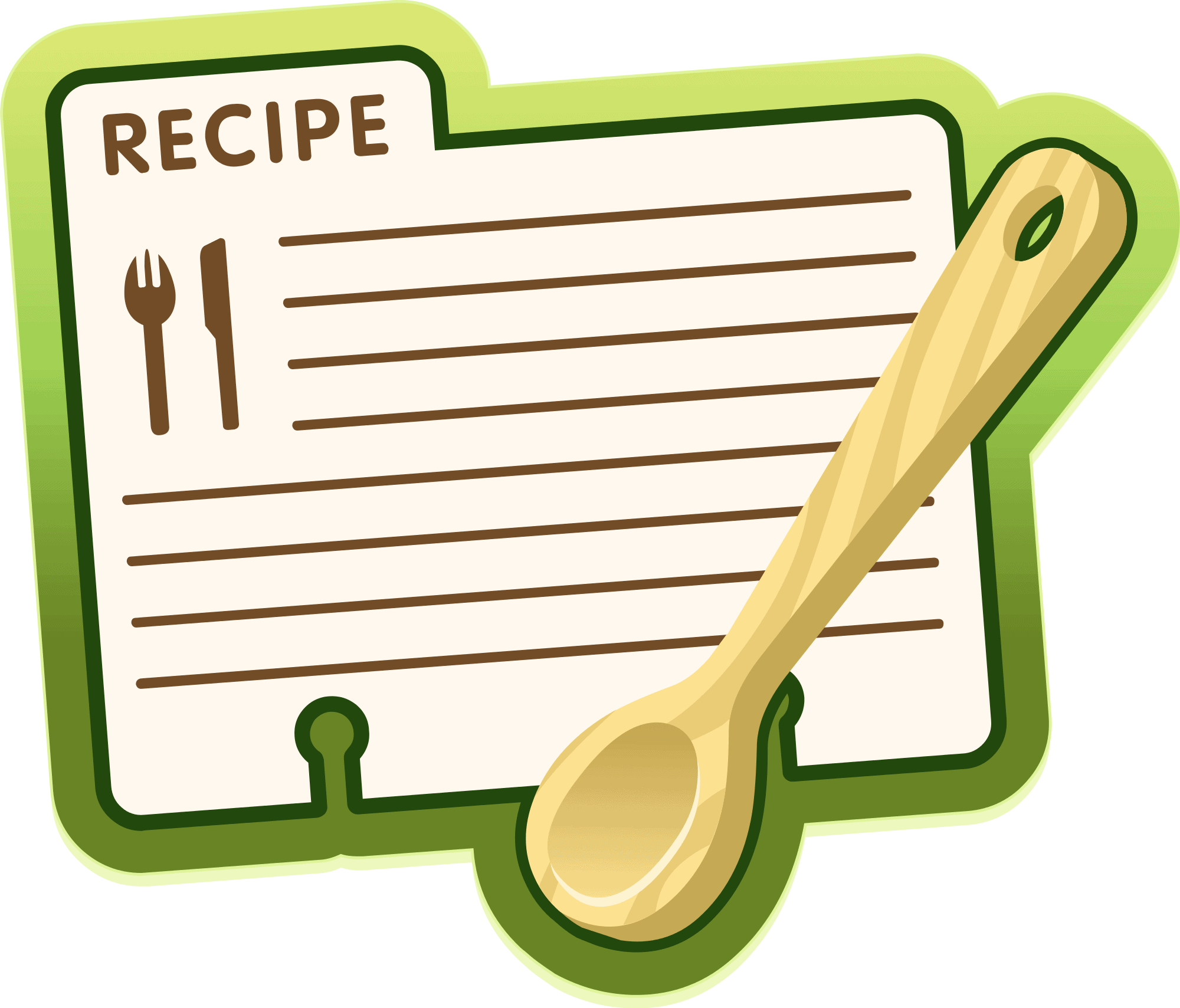 For maximum success, it's recommended that people use the 21-day fix meal planner to decide what exactly they're going to eat every day that week. Many choose to do their 21-day fix meal prep on Sundays to prepare for the week ahead. They can use their diet portion containers to measure their 21-day fix diet meals in advance, so they remain prepared. The organization helps people lose maximum weight in 21-days.
According to the International Journal of Behavioral Nutrition and Physical Activity, the practice of planning meals comes highly recommended by research to support serious weight-loss efforts. Most high fat, energy-dense food choices happen at the spur of the moment when the individual is caught hungry and off guard. Having planned their meals, a person on the 21-day diet plan can remain in firm control of their choices while knowing they get to eat foods that they love as they work their way to a fit, 21-day beach body.
Breakfast
With the 21-day fix meals, the possibilities for the first meal of the day are only limited by taste and the amount of time one has to prep and eat. Some people opt to have a quick smoothie as they run out the door.
Others indulge in a program approved decadent sounding meals like strawberry ricotta-stuffed French toast or savory cheddar waffles.
According to The American Journal of Clinical Nutrition, eating breakfast is linked to successful long-term weight loss maintenance. Here are a few samples of breakfast meal ideas that demonstrate the wide variety of choices available for the morning meal that will not derail anyone's 21-day fitness goals.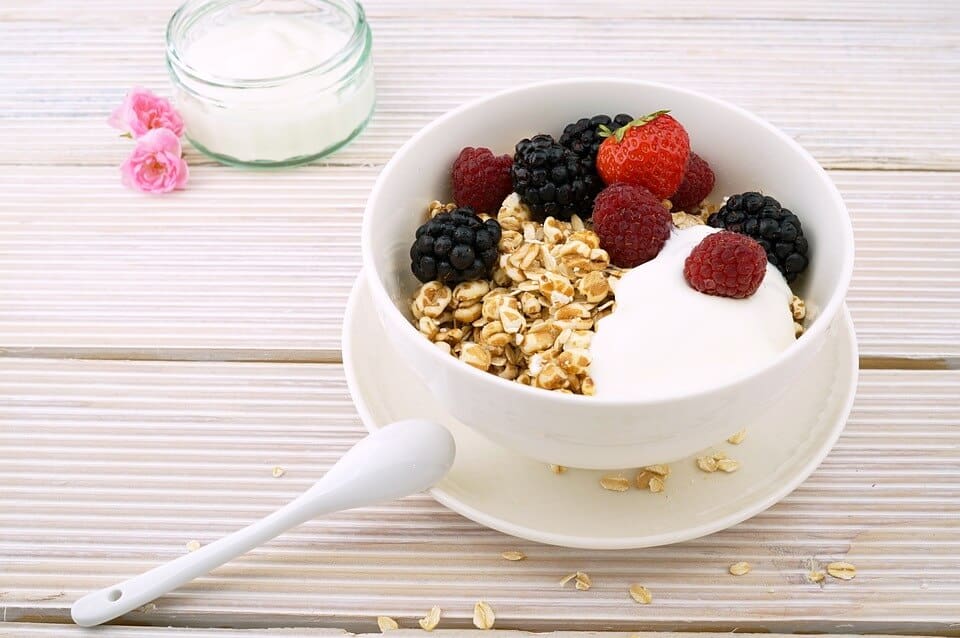 21-day Fix Overnight Oats
Overnight Oats have a cult following among those who follow the program—the reasons why are not surprising. Preparing the dish couldn't be easier. Most use a mason jar in which they mix a yellow Beachbody diet container's worth of raw oats, yogurt, or almond milk, and then use this basic recipe as a building block for various additions and toppings. The dish is served cold and is a go-to favorite for busy working moms.
Banana Bread Overnight Oats
Sweetened up with maple syrup and bananas and well-spiced with cinnamon and vanilla extract for depth, this jar of overnight oats can be made up three days in advance. It has chia seeds for added fiber and texture. Using both Greek yogurt and almond milk makes for a satisfyingly creamy mouthfeel.
Pancakes
Just about everyone loves pancakes. 21-day meal prep tends to be easy so that all cooking levels can end the 21-day challenge beach body proud. Most pancake recipes only have a few ingredients and cook up very quickly.
Muffins
Muffins make another convenient grab and go breakfast option. They're portable and require no utensils. The key, of course, is to bake them ahead of time. Whether sweet or savory, most muffin recipes can be adapted to fit the 21-day fix meal plan.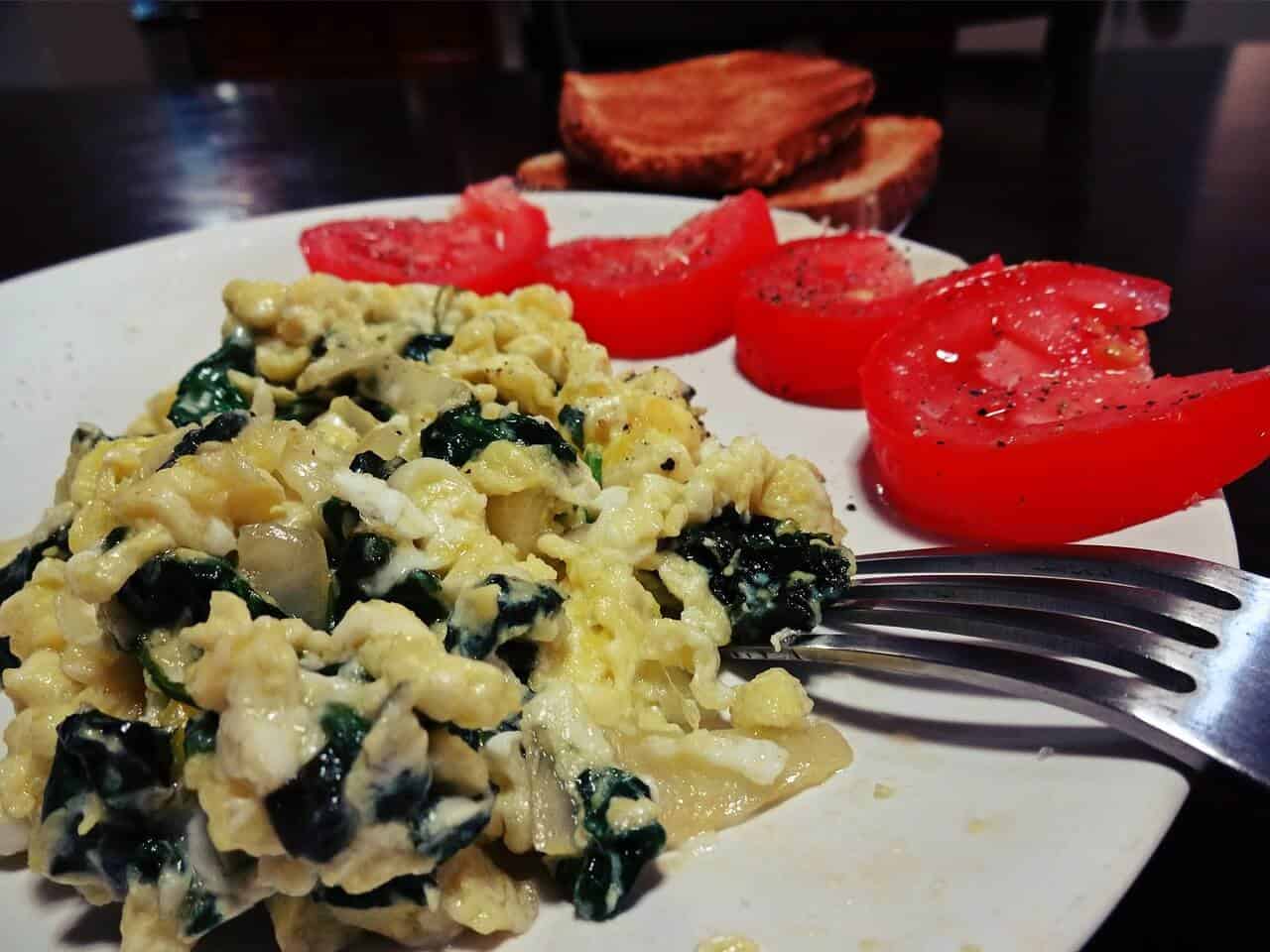 Broccoli and Cheese Egg Muffin Cups
More like a cross between a frittata and muffin, these little protein-packed bites are quite simple to make. The primary ingredients include eggs, cheese, and broccoli. They can be made well in advance and freeze well.
Yogurt
While yogurt works well as an ingredient in many other recipes, for some breakfast offerings, yogurt is the main event. Most yogurt recipes for breakfast tend to be parfaits. The possibilities range from fruity, more overtly healthy offerings to variations that seem more like desserts with chocolate chips.
Cookie Batter Yogurt Parfait
With layers of chocolate chips, peanut butter, and Greek yogurt, this breakfast offering satisfies the sweet tooth. If made with plain yogurt, it remains part of the eating plan. The parfaits have oatmeal for fiber to keep it filling.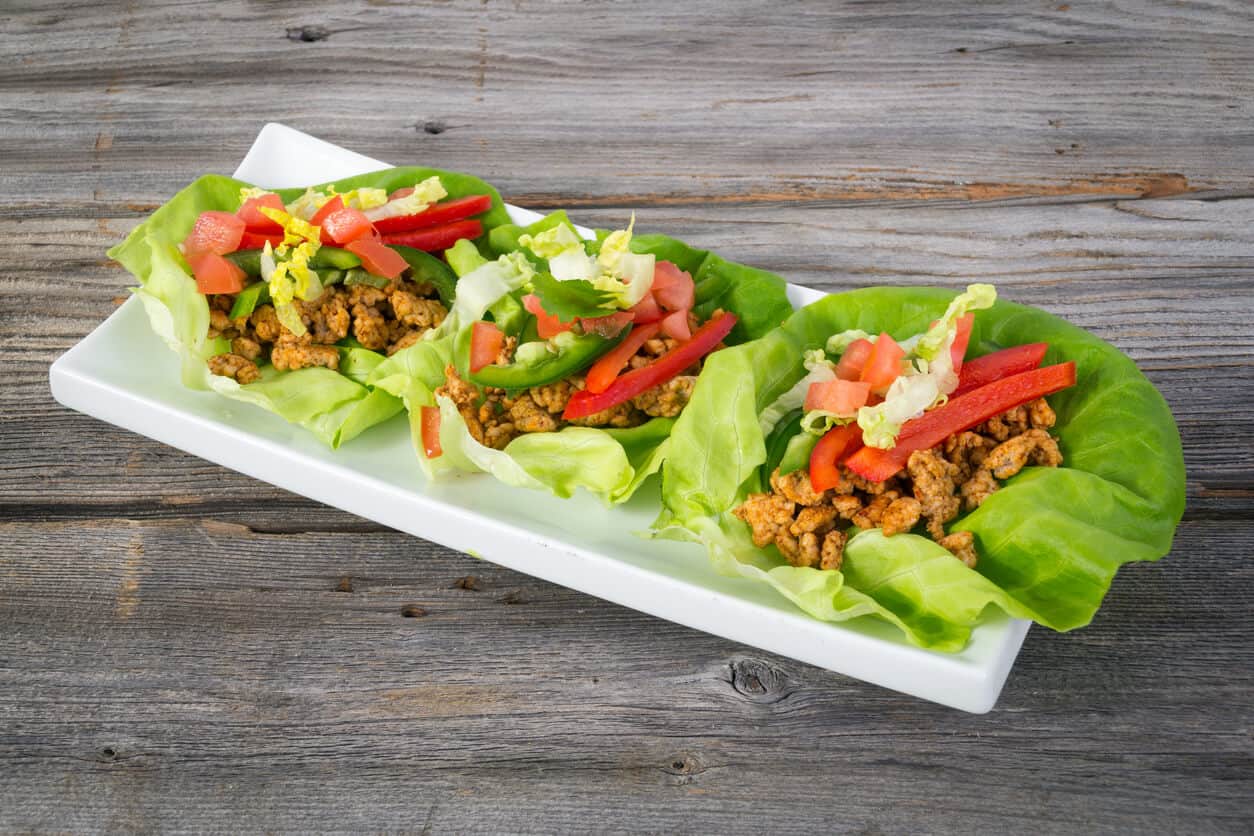 Lunch
Meal timing may be as important as what gets eaten, suggests a study in the International Journal of Obesity. To lose weight, what studies show an important factor is that one does not go too long without having a meal. Many people mistakenly believe that to reduce calories, they must skip meals.
What ends up happening is that people get too hungry and overeat to compensate. It's recommended to have a fairly substantial lunch. There are many options for the midday meal. Many recipes listed here consist of comfort food classics tailored to fit within the daily calorie target for each person following the 21-day fix meal plan.
Turkey Meatballs
As far as entrees go, turkey meatballs remain popular largely due to their versatility. Even though there is no significant difference between lean ground beef and lean ground turkey, most people perceive turkey to be lighter.
Turkey meatballs can be served over zoodles (zucchini noodles), in a sandwich, or with a side salad. Though they are listed here as a lunch entree, turkey meatballs also can be served as appetizers.
Slow Cooker Turkey Meatballs
On a cold day, few meals hit the spot like those cooked in a slow cooker or crockpot. Few meal preparations are as convenient. This recipe requires only twenty minutes of prep time. After that, all the ingredients go in the slow cooker, and after about six hours, tender, juicy meatballs are on the menu.
Soup
Broth-based soups are a dieter's friend. They're warm, comforting, and filling. The high liquid volume leaves one feeling sated longer. Soups make great lunches for work because they can be packed in a 21-day diet container and heated in the microwave. Soups make up a perfectly adequate stand-alone meal but can also be paired with half a sandwich, a salad, or smoothie.
Vegetable Rice Soup
This colorful, vegetable-packed soup cooks up in less than fifteen minutes. The recipe yields eight servings. It freezes and reheats well. Like most soups, it tastes even better the following day. The original recipe calls for beef stock, but this soup can be easily made vegetarian by substituting vegetable stock or broth.
Mac and Cheese
Creamy, cheesy macaroni and cheese remains the quintessential comfort food. It tends to be a food that people working to shed pounds assume they must live without. With add-ins like broccoli, tomatoes, and chicken, 21-day approved mac and cheese recipes offer new spins on the classic dish.
Healthy Broccoli Mac and Cheese
While the broccoli stands out as the obvious vegetable addition, this version surprises because its creaminess comes from cauliflower puree, this version does not skimp on the cheese. It's made with both Monterey Jack and cheddar.
Tuna Salad
Long-time lunch box staple, tuna salad has stood the test of time. Mostly served as a sandwich or over greens, 21-day Fix challenge approved versions typically forgo the traditional mayonnaise heavy versions in favor of lighter and often more flavorful dressings.
Clean Tuna Salad
This recipe uses ripe avocado instead of mayonnaise. The recipe itself is quite simple. Tuna, avocado, a little lime, and seasoned to taste. Served in half, a whole-grain pita with lettuce and grape tomatoes makes for a grown-up version of a school-age favorite.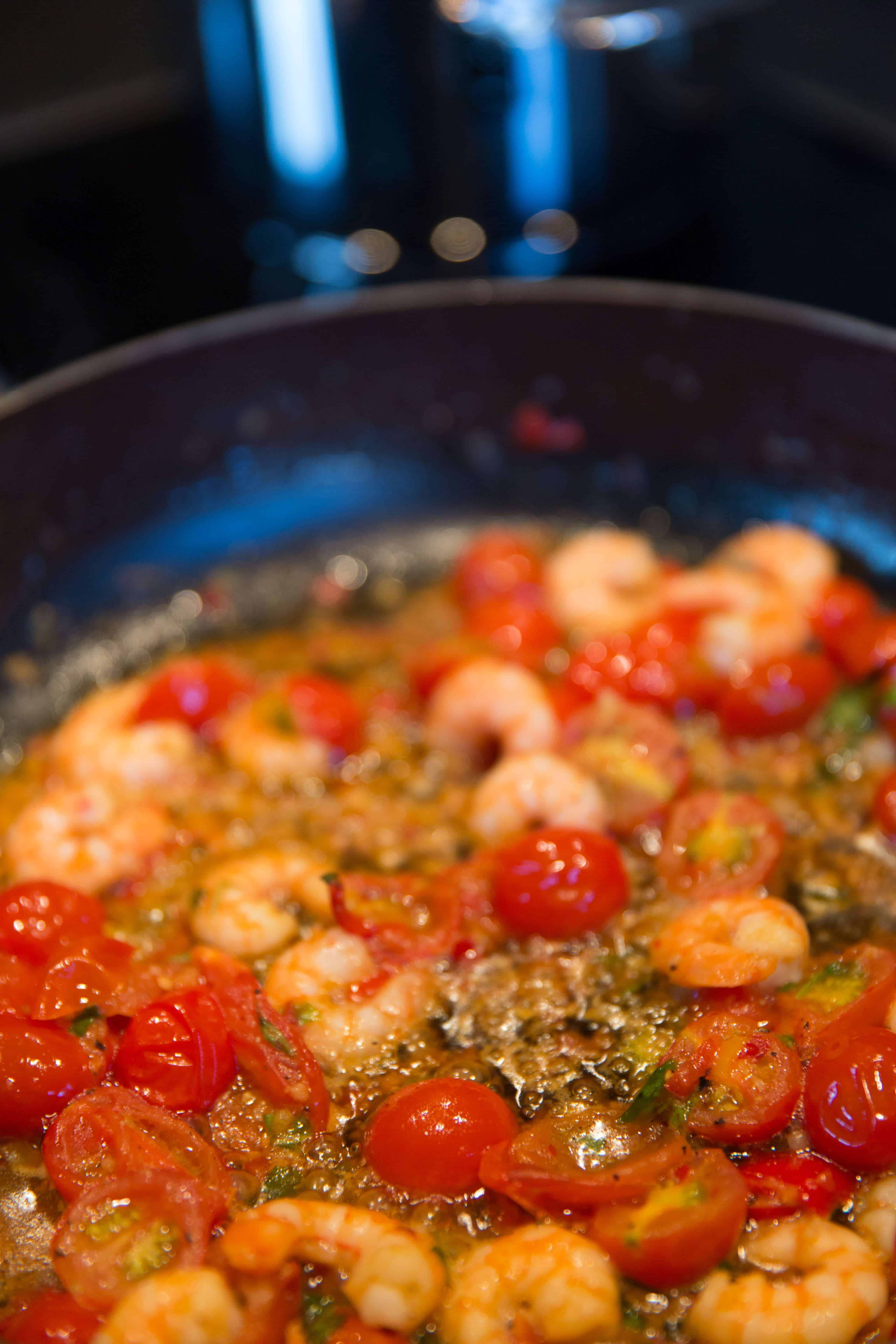 Dinner
To maximize the effectiveness of any eating plan, it's important to coordinate the timing of meals with their size.
Turkey Chili
A heaping bowl of turkey chili makes a perfect meal any time of year. Usually prepared with beans, ground turkey, spices, and is topped with various items like cheese, avocado, tortilla chips, and something creamy like Greek yogurt, this dish has everything.
Easy Turkey Chili
This flexible recipe from Beachbody cooks up in just under one hour. Chunks of sweet potato replace the beans in this version. It's made with super lean ground turkey, and one has the liberty to adjust the spice level to their tastes by choosing how much chili powder to use. This recipe is highly customizable as the sweet potatoes can be traded out for preferred beans. Ground chicken or beef can replace the ground turkey.
Pizza
Pizza might be everyone in America's favorite food. What's not to love? Cheese, sauce, and crust come together as the perfect backdrop for whatever toppings a heart could desire. 21-day fix approved pizza recipes features whole-grain or cauliflower crusts, sugar-free sauces, loads of colorful, nutritious vegetable toppings, and lean meats like turkey sausage.
Cauliflower Crust Pizza
Although it takes over an hour to make, this pizza is a fantastic option for gluten-free people. The crust consists of mashed cauliflower, eggs, and parmesan cheese. The crust gets par-baked before adding the sauce and toppings. The finished product is chewy, cheesy, and delicious.
Meatloaf
Sunday dinners surrounded by family come to mind when one thinks of meatloaf. The ideal meatloaf bakes up tender and juicy.
Italian Meatloaf Roulade
This rolled meatloaf is full of basil and mozzarella and topped with tomato and roasted red pepper sauce. It's fairly simple to make and makes quite the presentation. Serve with green beans and mashed potato on the side.
Stuffed Peppers
Whether done up traditional, Italian style or flavored with the tastes of another global cuisine, stuffed peppers make a wonderful dinner choice. The pepper size provides portion control. They're meaty and cheesy and packed with flavor.
Chicken Stuffed Bell Peppers
Autumn Calabrese and her brother, Chef Bobby Calabrese, designed this twist Southwestern-inspired twist on stuffed peppers. The recipe calls for ground chicken, but cubed packaged chicken or even a store-bought shredded rotisserie chicken breast can be used to save time. Combined with black bean stuffing and covered in cheese, these make a great dinner, and leftovers pack well for lunch.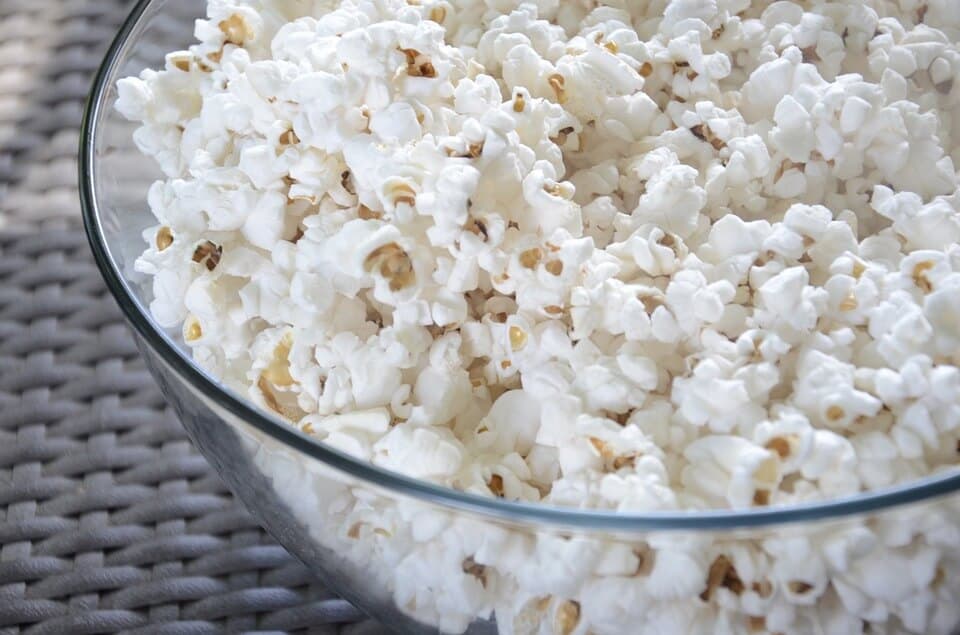 Snacks
In a culture with abundant food, snacking is inevitable and need not create healthy eating habits. Well planned, well-timed, healthy snacks prevent overeating by helping stave off hunger, says Advances in Nutrition: An International Review Journal. 21-day Fix allows for many different snack options.
Popcorn
Air-popped popcorn is a very healthy snack option. It's full of fiber. It's fun to eat. Popcorn can be a host to all manners of sweet or savory toppings. Popcorn is delicious with just a little extra virgin olive oil, coconut oil or butter, and some sea salt as a simple treat. It also makes a great backdrop for more gourmet options.
Garlic, rosemary, and parmesan popcorn
Extra virgin coconut oil gets infused with rosemary and garlic and then is tossed over freshly popped corn that's been sprinkled with parmesan cheese. Easy to make and fancy tasting, this snack will satisfy any foodie looking for a midafternoon crunch.
Hummus
Hummus goes great with veggies like celery and carrots for dipping. Hummus made traditionally with garbanzo beans, olive oil, tahini, garlic, and lemon, packs a lot of protein into each serving. Most hummus recipes adapted to the 21-day fix guidelines omit the tahini paste to keep the dish lighter. Others replace chickpeas with different beans.
Black Bean Hummus
This takes the traditional hummus and replaces the garbanzos with black beans because black beans have a higher fiber content than garbanzos. Cayenne pepper can be added for an extra kick. This can be served with vegetables or chips for dipping.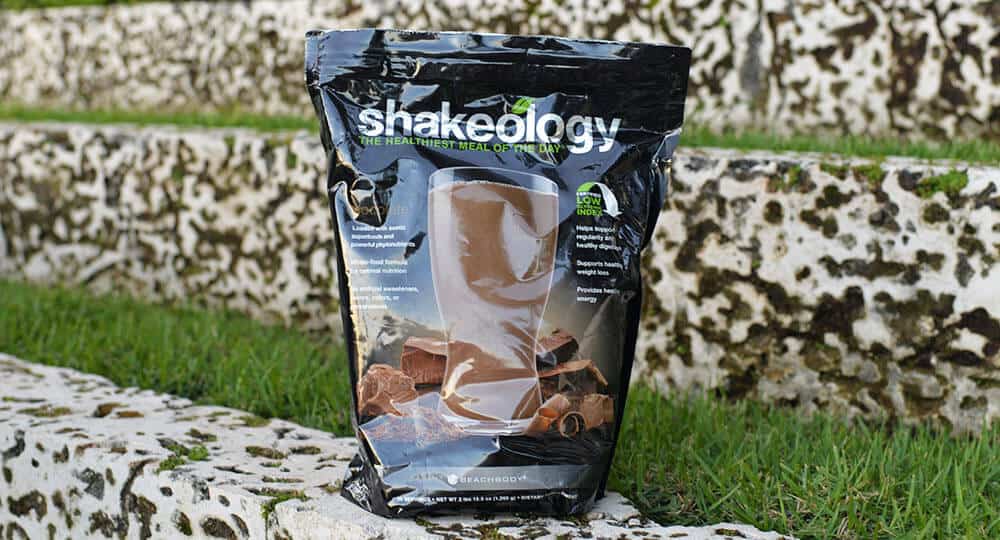 Shakeology
Shakeology is not a meal replacement shake like Slimfast. Instead, it's a high protein superfood powder base that comes in flavors like chocolate and vanilla. Beachbody offers a 21-day Fix with Shakeology Challenge, where one can buy a monthly subscription to the protein mix.
While Beachbody makes the Shakeology formula, many alternatives are comparable. Shakeology can be served as is mixed with water. Folks can also add fruit, unsweetened non-dairy milk, and different extracts to concoct shakes that feel indulgent.
Shakes
Americans love smoothies and shakes. It makes it easy to get servings of fruit and vegetables. Mix in frozen bananas or even a frozen avocado, and a healthy smoothie can feel like a fatty milkshake.
Double Chocolate Peanut Butter Shake
It can be made with chocolate-flavored Shakeology or an alternative protein powder, cocoa powder, peanut butter, spinach, and a banana. Blend them all for a rich and luxurious shake that will tide one over until mealtime or replenish after a hard workout like the 21-day Fix Dirty 30.
Sweet Potatoes
Sweet potatoes are amazing. They're full of vitamin A. They're full of fiber. They're delicious baked with a drizzle of honey, some cinnamon, and a pat of butter. Sweet potatoes also can be made into fries and chips.
Crispy Sweet Potato Chips
Sliced sweet potatoes, salt, and a little bit of oil come together in the oven for baked chips that make a snack that hits the spot.
21-day Fix for Vegans
Vegans can follow the 21-day fix plan. To do so successfully, changes to the container system must be made. On the original food list, several vegan protein sources are listed like tofu, tempeh, and veggie burgers. Beans and quinoa, two sources of protein for vegans, get moved from yellow containers to red when adapting the plan to fit the vegan lifestyle.
Shelled edamame, lentils, peas, and vegan protein powders (without whey protein) round out the list of available proteins for vegans during the 21 fixes. For the blue container category, vegans can have everything except the dairy yogurts and cheeses. Butter and mayonnaise get omitted from the orange containers.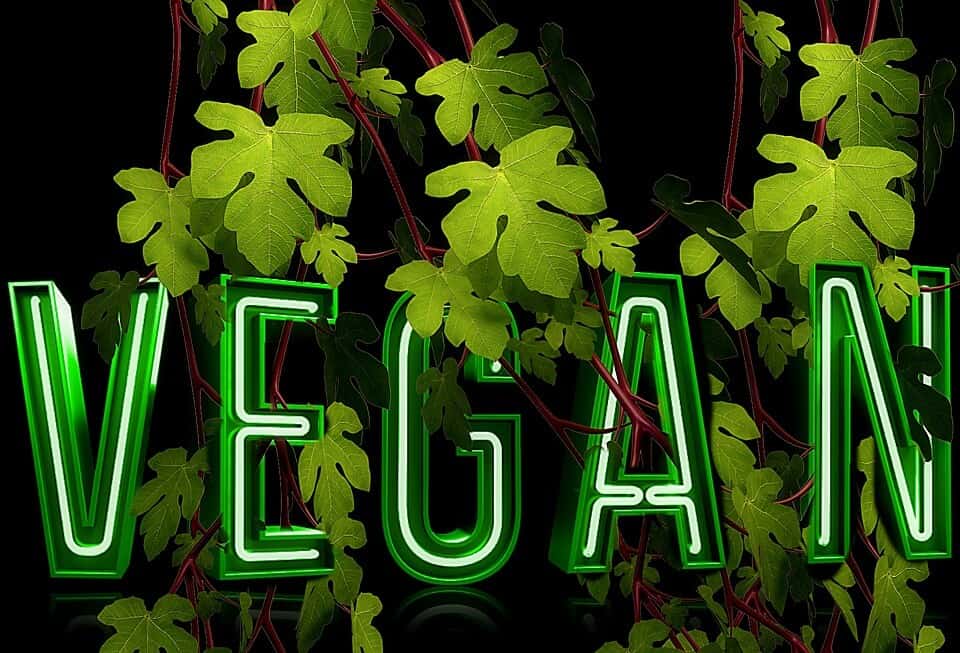 Many lifestyle vegans are accustomed to cooking most meals at home and can adapt nearly any recipe to a vegan version. Tempeh can be crumbled up and substituted from ground meat—tofu functions as a binder in recipes to replace eggs. For sweet baking recipes, bananas are often used to replace eggs. Beachbody supplies a sample meal plan. Also, many 21-day Fix meals can be found online.
The resulting meal plan will be slightly higher in carbohydrates but still maintains a healthy proportion of carbohydrates, proteins, and fats that ensure good 21-day Fix results.
21-day Fix for Vegetarians
For over-lacto vegetarians, the 21-day Fix eating plan requires straightforward adaptation. The only items that need to be omitted are those that involve actual meat. They can eat cheese, yogurt, and Shakeology with no problem. Most vegetarians feel concerned with consuming enough protein in their daily calorie intake.
Eggs, tofu, tempeh, yogurt and cottage cheese, quinoa, buckwheat, amaranth, and teff all constitute complete proteins. If they choose to omit animal products altogether, they can follow vegan guidelines to finish the 21-day challenge beach body ready.
21-day Fix Restaurant Guide
One should only eat out at a restaurant during the 21-day Fix if it is the only option. In fact, studies show that the less fast food a person consumes, the less they weigh. The National Heart, Lung, and Blood Institute lists an eating plan guide that gives detailed advice on how to navigate restaurants while on the plan.
The primary thing to remember to remain on track at a restaurant is to have a plan in place before one arrives. Most restaurants have menus available online.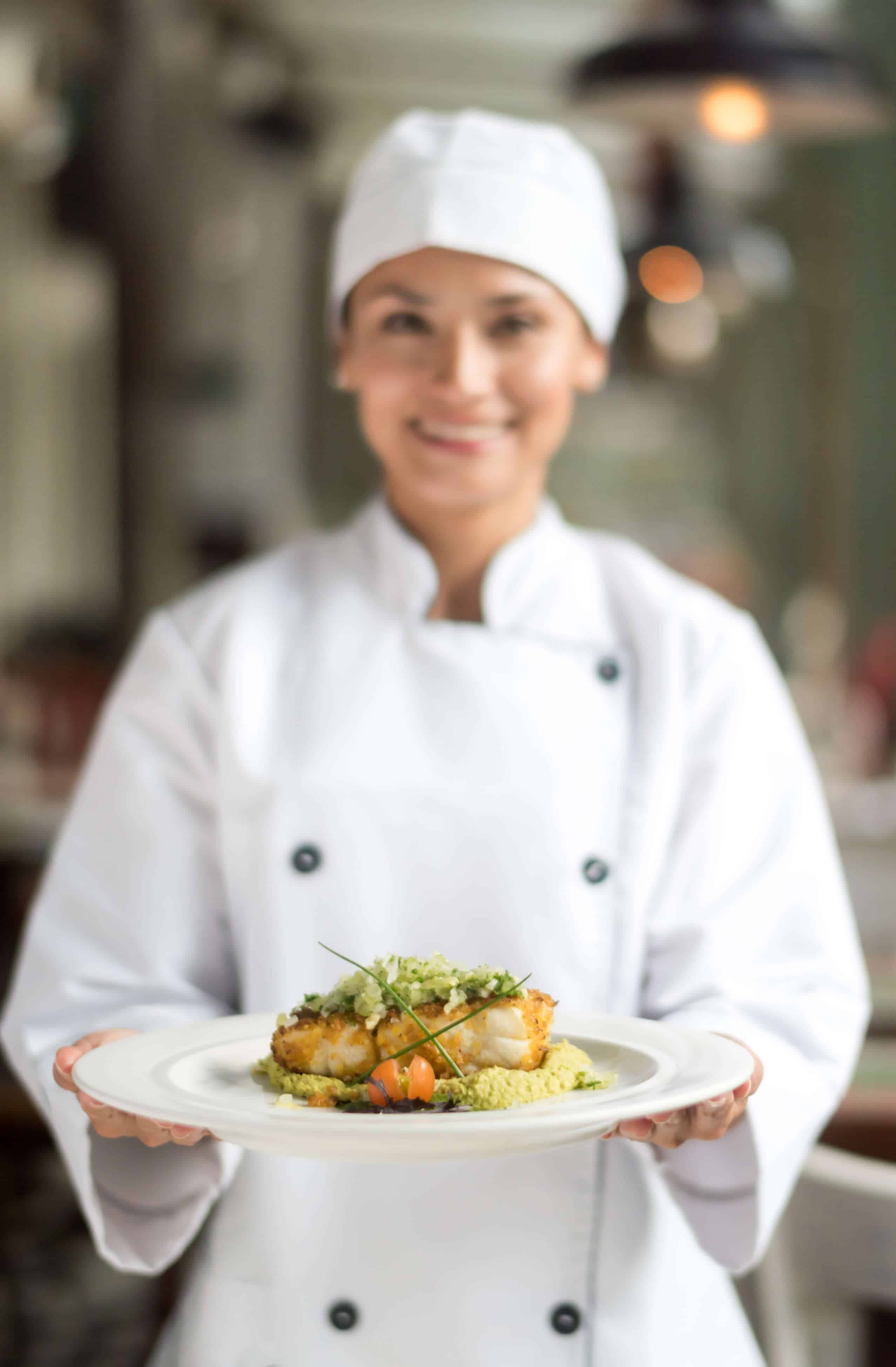 At least 21 fixes to the problem of how to navigate restaurants exist online. Many websites offer recommendations for what is best to order at a list of different fast food places. Restaurants are legally obligated to list nutritional information. It's advised that one substitute menu items request special orders and even split portions with friends to ensure a beach body 21-days later.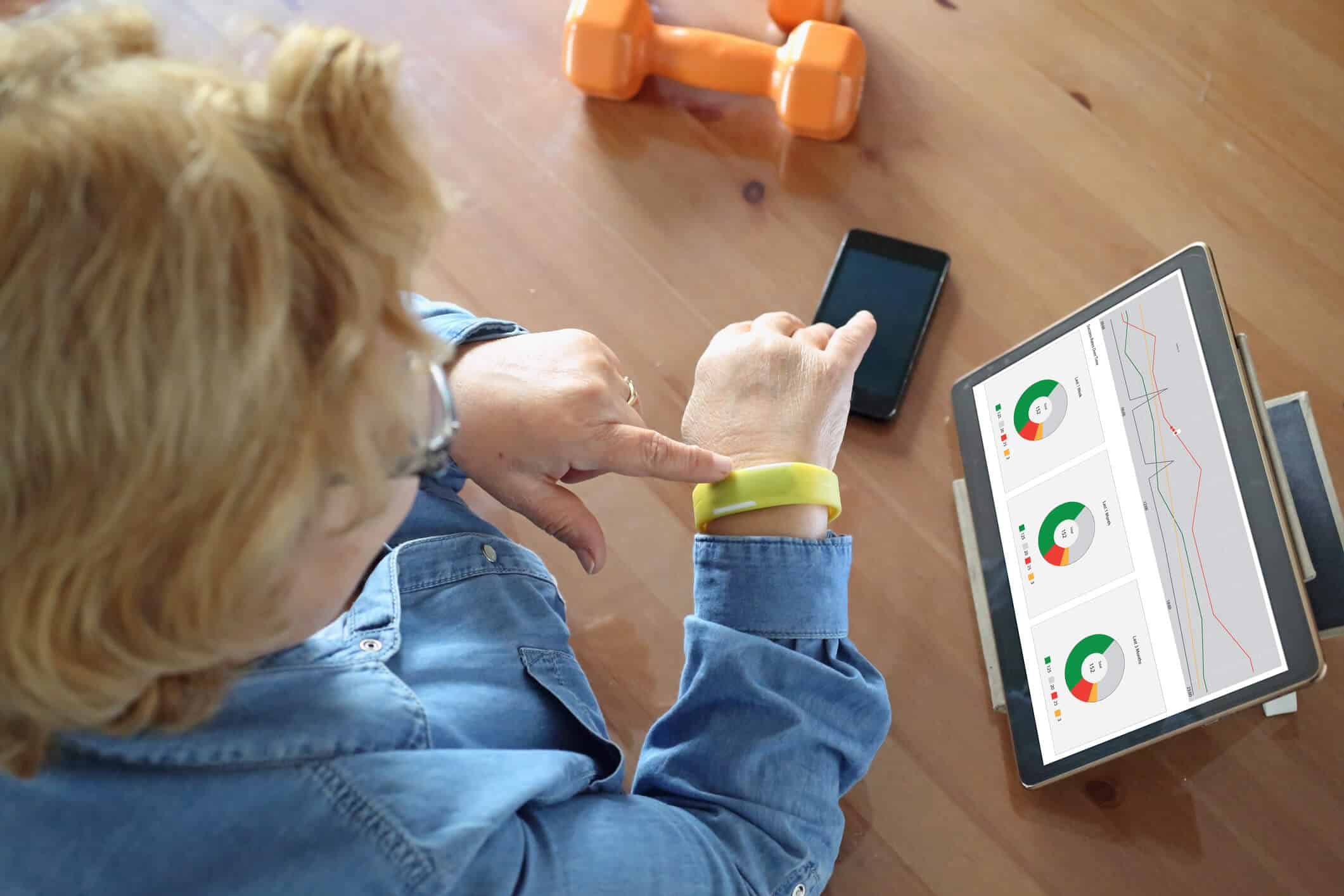 21-day Tracker App
To lose weight and keep it off, self-accountability plays an important part. People who track their food intake make more sound nutritional choices, lose more weight, and become more fit 21-days later. Having access to a tracker app makes doing so convenient and easy by keeping a record of how well one is sticking to the 21-day meal plan. Most people keep their phones with them always, so they can easily log in and input their data.
This proves far easier than remembering a pen and paper. The app is free and simple to use. According to numerous studies in the Journal of Medical Internet Research, PLOS One, and International Journal of Medical Informatics, self-monitoring empowers the dieter to observe their choices and behaviors. They are then able to adjust their actions to align with their goals. The 21-day tracker app helps participants keep up with their 21-day fix workout calendar.
21-day Fix Competitors
The weight loss industry in the United States is worth over $72 billion and continues to grow. There are many comparable programs to 21-day Fix on the market right now. Weight Watchers, Jenny Craig, the Atkins Diet, South Beach, and Nutrisystem all offer structured, supported weight loss on an online platform.
21-day Fix isn't the only weight loss plan Beachbody offers either. Several programs such as 21-day Fix Extreme, Countdown to Competition, 80 Day Obsession, YouV2, Core de Force, and many others. Beachbody also offers different versions of the 21-day Fix like the 21-day Fix Shakeology Challenge.
21-day Fix on Social Media
21-day Fix has an active social media presence. Autumn Calabrese is on Twitter, Facebook, Snapchat, and Instagram. There is an official Facebook page for 21-day Fix specifically.
Following her on social media is like doing the 21-day fix with Autumn herself. Autumn's Beachbody posts help the community stay focused. The community at large can be found on all major social media outlets as Team Beachbody. People post their results. They have groups for support as they work towards their ideal 21-day beach body.
Studies in Translational Behavioral Medicine, Obesity Society, and the Journal of Consumer Behaviour all agree that online support does indeed help.
21-day Fix Vs
Here's how 21-day Fix compares to a few programs:
Piyo
Piyo is an exercise routine that combines elements of yoga with Pilates. It does not offer any nutritional guidance and has no eating plan. Exercise alone does not promote weight loss.
21-day Fix Extreme
21-day Fix Extreme is a high octane version of the base program. The food list is more restrictive. The workouts are harder. There are no treats allowed. The plan feels less like a lifestyle change than a short term diet.
Pilates
Pilates is a system of movements designed to strengthen the core muscles of the body. There is no official meal plan associated with it. Pilates is one of the workouts included in the 21-day workout plan.
Dirty 30
Thirty exercises, thirty reps in thirty minutes. This workout is made to hit trouble spots hard. The 21-day Fix Dirty 30 is not a stand-alone weight-loss plan. It can be a bonus 21-day workout challenge.
21-day Fix Weight Loss
The advertising claims that one can lose up to 15 pounds in 21-days on the 21-day Fix plan. A quick google search will bring up page after page before and after photographs showing people's 21-day Fix results. It's no surprise people lose weight on this fit 21 plan.
It makes sense. The science is sound. Anyone who follows this diet will finish a 21-day challenge with a Beachbody. It just might not be the first round of 21-days. Quick fixes rarely create lasting results. What one can fit into 21-days is the chance to change habits around portion control and activity levels.
Autumn Calabrese's workouts, the 21 weight-loss plan, and Beachbody 21-day diet are perfectly suitable for losing pounds and inches in 21-days. It's an unconventional diet with a container system that helps relearn proper eating habits.
The eating plan and workout schedule ensure that adherents consume fewer calories than they burn. The diet proportions ensure proper nutrition throughout. As research in the International Journal of Behavioral Nutrition and Physical Activity shows, meal planning is associated with food variety, diet quality, and body weight status.
The plan isn't designed as a permanent lifestyle change but does teach portion control and gets people in the habit of moving their bodies regularly. In this regard, it does become a 22-day fix in that the habits can continue beyond the 21-day diet challenge.
Most experts still recommend that people aim to lose no more than two pounds per week. It's also widely known that large weight loss at the beginning of a program is made up mostly of water. Meal plans with higher levels of protein have been shown to promote greater weight loss. People who follow the program will be more fit 21-days after starting.
21-day Pros & Cons
On the plus side, the container system is easy to use. Adherents are permitted a wide variety of foods. They don't have to count calories or points. They can buy their food at the supermarket. The Beachbody containers are all BPA-free. Dieters are permitted three treats each week during t he 21-day Fix. There exists a vast online support system. The 21-day fix schedule provides structure. 21-day Fix meal prep is convenient and easy—support and information from Autumn's Beachbody blogs and workouts.
On the negative, the 21-day workouts are hard on the joints, not for building muscles, and the modifications are considered still too difficult for many beginners. The meals may be too restrictive for some.
The on-demand service seems pricey for a short term program. Though folks can repeat round after the program, it is not presented as a permanent behavioral change. 21-day weight loss promises seem unrealistic.
21-day Fix Meal Plan
There is a wide range of possible avenues to choose from, as far as meal plans are concerned. Meal planning, in general, has its benefits and pitfalls, and it is good to take a look at meal planning before starting the 21-day Fix. The meal planning routine consists of deciding meals in advance and shopping from a list to avoid tempting sweets and other restricted foods.
In reality, most meal plans take a lot of time, patience, and personal discipline to be effective. The meal plan also involves restrictions from using your favorite foods in recipes.
If you're vegan, the meal plans may not work for you. You may have to eat more soy products and protein powder.
It is a good thing to note that the 21-day Fix is supposed to take only three weeks of meal planning to experience results.
Eating Plan
How to Follow the 21-day Fix
There are many aspects of 21-day Fix, all of which come with different directions and tips.
Currently, 21-day fix containers come in seven distinctive containers and a Shakeology shaker cup. Each container is color-coded and portion size coded. Filling the appropriate containers with your foods eliminates the need for counting calories, ounces, and cups. This helps ensure that 21-day Fix results are achieved.
The 21-day Fix calendar is flexible. We have all been there- finding time to prepare meals has never been a snap. This plan offers the flexibility of having a changeable calendar that suits your needs.
With simple meal planning and preparation, it does not require a rocket science degree to work this weight loss strategy. With tons of recipes available online, including some no-cook recipes, 21-day fix meal preparations are as easy as pie.
You are encouraged to drink lots of water, and you don't have to cut out your tea or coffee.
You don't have to cut out treats completely either, as there is a small room for wine, chocolate, oatmeal cookies, and trail mix.
Detailed information is available, including approved foods, 21-day Fix recipes, eating plans, meal preparation techniques, the 21-day Fix calendar, and 21-day containers.
21-day Fix Approved Foods
Here is a list of approved clean whole foods that should be on your 21-day Fix calendar. Most of these foods won't cost an arm and a leg, either. According to the 21-day Fix, there is a secret to eating the right foods. There is plenty of regularly updated information on the current food trends associated with 21-day Fix recipes. Here is a look at an update on 21-day Fix approved foods:
Generally speaking, the foods are divided into carbs, fruits, fats and cheese, seeds and oil, vegetables, drinks, and proteins.
Carbs
These are energy giving foods, also known as carbohydrates. The following is a list of just some of the approved carbohydrates for your 21-day Fix recipes.
Sweet potatoes
Cooked quinoa
Yams
Cooked brown and wild rice
Corn on the cob
Amaranth
Cooked barley
Whole grain pasta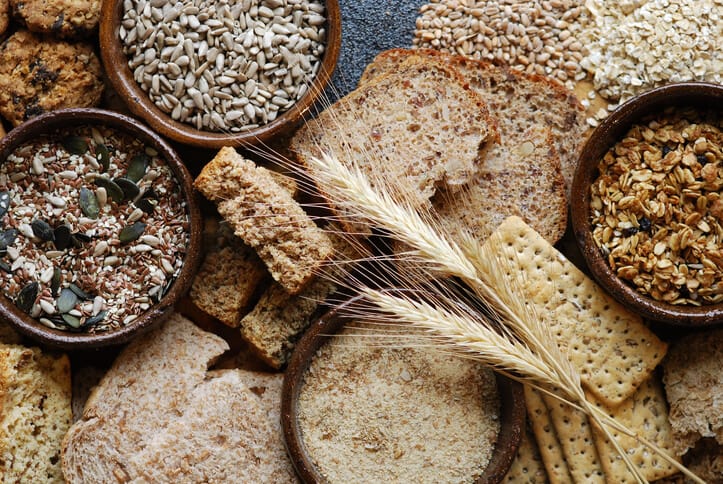 Whole grain bread
Popcorn
Millet
Buckwheat pancakes
Peas
Cassava
Couscous
Waffles
Shelled edamame
Fried beans
Applesauce
Fruits
Fruits are highly nutritious as well as delicious. According to a 2004 research study in the Journal of the American College of Nutrition, nutrition in today's fruits and vegetables is declining. For this reason, the 21-day Fix meal plan suggests that the following fruits be purchased as organic, whenever possible.
Apricots
Cherries
Guavas
Tomato sauce
Pumpkins
Egg fruit
Papaya
Grapes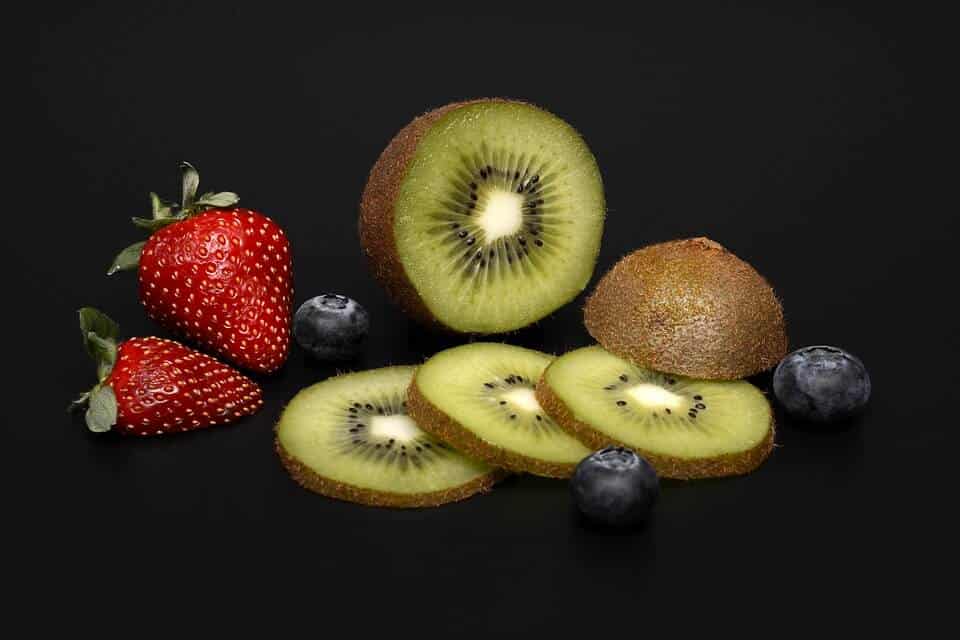 Kiwi
Mangoes
Red or green oranges
Tangerine
Raspberries
Blackberries
Blueberries
Starfruit
Watermelon
Bananas
Plums
Strawberries
Fats
Despite current trends toward eating the minimal amounts of fats in a day, vegetarians will argue that they still need essential fats in their bodies; just like any other vital body element, fats aid digestion and generating energy. Additionally, fats maintain our nerves and the entire nervous system.
Here is a list of fats you should be eating:
Avocado fat
Almond oil
Crumbled queso fresco
Oaxaca cheese
Mashed avocado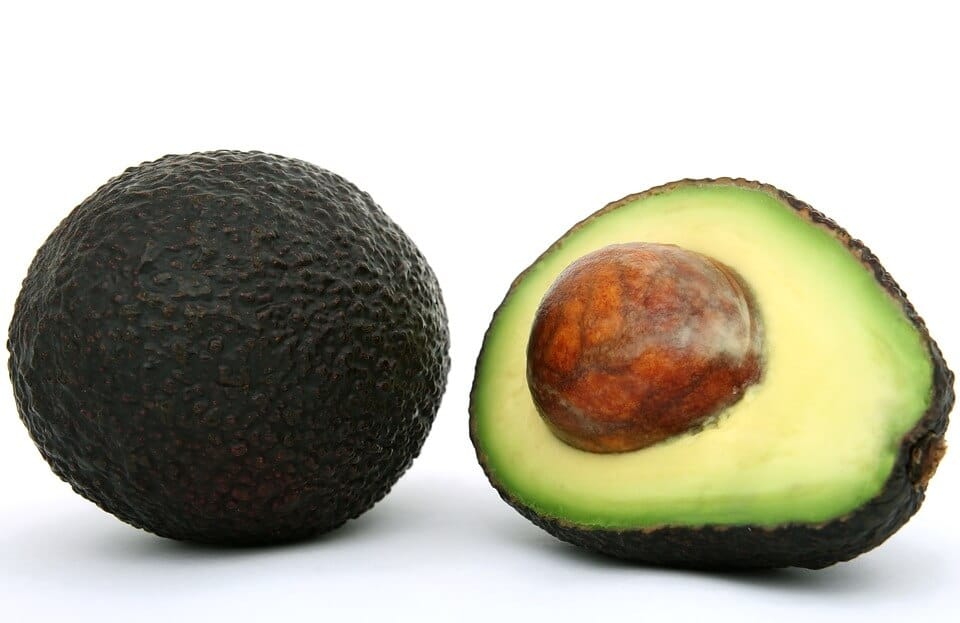 Cashew nut fat
Hummus
Coconut milk fat
Cheddar
Parmesan
Provolone
Cottage cheese
Goat cheese
Raw peanuts
Seeds And Oils
Scientific studies have found seed oils like pumpkin seed oil to help reverse hair loss problems; they also play a significant role in cutting weight. Check out this list of approved seeds and oils:
Raw pumpkin seeds
Sunflower
Sesame
Chia
Pine nut
Olive
Coconut
Vegetables
Experts recommend the following nutritious vegetables:
Brussels
Kale
Pumpkin leaves
Snow peas
Cabbage
Mushrooms
Radishes
Cauliflowers
Cucumbers
Collards
Eggplant
Drinks
Here is a list of approved drinks and liquids that can be mixed with Shakeology drinks:
Low-fat milk
Unsweetened almond milk
Unsweetened cashew milk
Unsweetened soy milk
Unsweetened coconut milk
Unsweetened rice milk
Unsweetened coconut water
Small amounts of 100% real juice
Wine (5oz)
Beer (12 oz)
1.5 oz hard alcohol
Proteins
Proteins do a body good. First, they help to repair worn-out body tissues and build our bodies. Proteins also help us to maintain weight by stabilizing blood sugar and creating a full, satisfied feeling. Here is a list of approved proteins:
Boneless chicken breast
Cooked squabs
Goat meat
Eggs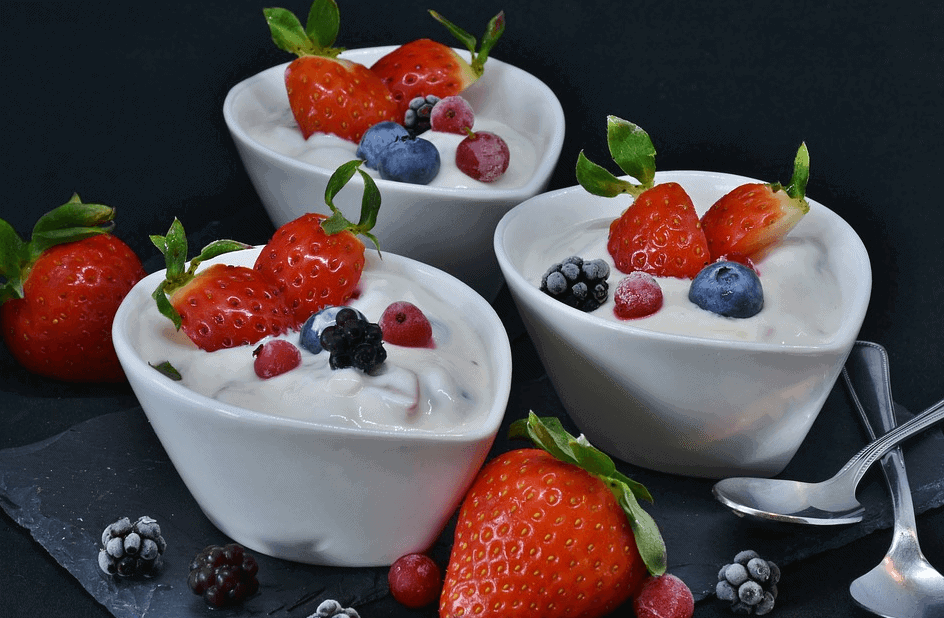 Greek plain yogurt
Octopus
Red meat
Shellfish
Freshwater fish
Food List
21-day Fix Recipes
It is often said that failing to plan is like planning to fail. The meal plan is one of the most relevant aspects of the 21-day Fix. The eating plan involves determining how often and how much food will be eaten. Some experts say to skip online meal planners and instead recommend developing a standard meal plan that suits your food preferences and lifestyle.
With that in mind, the 21-day Plan helps you plan meals with their easy to follow color-coded container portion control system. These are designed to control what you can eat, as long as the foods fit in their related color container. The color-coding of the containers is as follows:
Green for vegetables
Purple for fruits
Red for proteins
Yellow for carbs
Blue for healthy fats
Orange for seeds and oils
Grey for drinks
With this easy and convenient system, there is no need to count calories. However, you will need to determine your calorie level and use a basic caloric calculation to determine how much food to eat.
Here's how to do it:
Take your current weight in pounds and multiply by 11 = your baseline calorie number.
Take your baseline calorie number and add 400 (calorie burn from the 21-day Fix workouts) = this is your caloric need.
Take your caloric need and subtract 750 (this is the calorie deficit) = This equals your target calories.
Match your target calories to the 21-day Fix provided calorie chart. The chart then tells you how many of each of the containers you get per day.
Meals eaten include breakfast, mid-morning snacks, lunch, dinner, and supper. The meal types can be varied according to individual preferences. Meals can be prepared in advance and eaten to suit a variety of schedules.
21-day Fix Meal Preparations
21-day Fix users should know that the effectiveness of the 21-day Fix recipes depends on how well you prepare your meals. Meal preparation and meal planning are crucial to success. When preparing for meals, keep in mind things like medicines are taken after meals, acidic fruits like citrus are taken before meals, and other fruits taken after meals. When preparing your meals, keep in mind the following tips.
Eat light snacks
Save time by cooking and storing all your daily meals at once
Vary your meals at least every two days.
Store your meals in a cool and dry place, free of germs
Avoid impulse buying, i.e., buying extra things that were not part of your budget.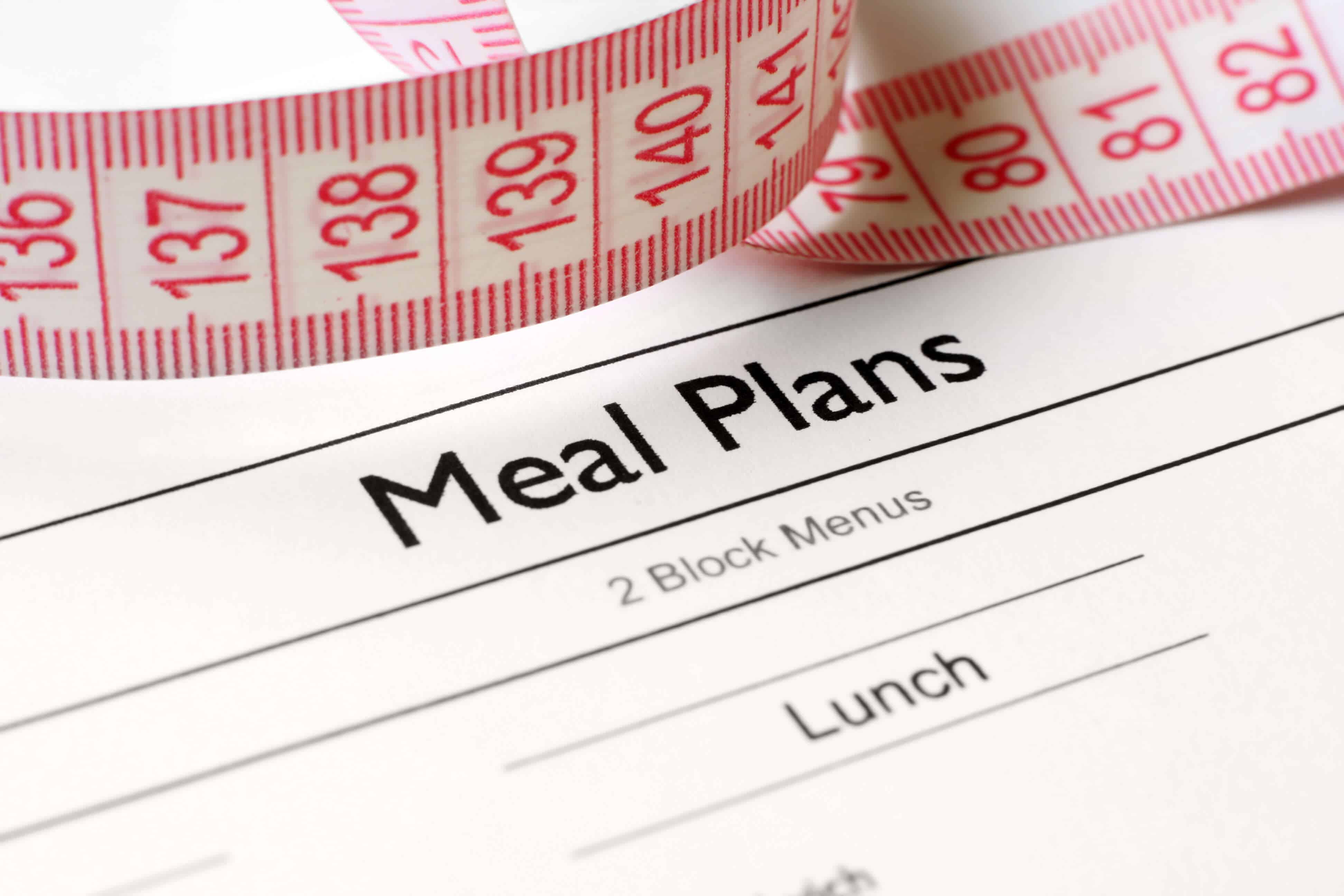 To sum up meal planning for you, here is a sample meal plan.
Breakfast – Shakeology and blackberries
Snack – Coconut milk with one orange
Lunch – Cooked chicken served with raw pumpkin seeds
Dinner – Chicken broth, amaranth topped with garlic juice
Snack – Avocado, cheddar, and plums
21-day Fix Calendar
In addition to meal planning, the 21-day Fix has a surprising workout calendar that suits any body type.
The Upper Fix says it targets and strengthens the chest, back, arms and shoulders. The Lower Fix targets the lower body, such as your glutes, quads, hamstrings, and calve,s for a massive calorie burn.
Pilates Fix is an exercise that strengthens the core and flexibility of joints. Cardio Fix says it gets your body moving and heart pumping incorporates movements such as burpees.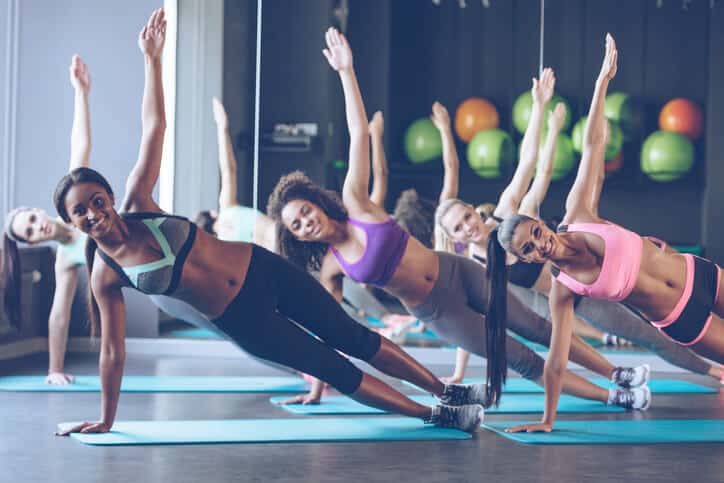 Yoga Fix is the workout that strengthens the core, improves balance, flexibility, and reduces stress. Total Body Cardio Fix involves anaerobic activities that elevate the heart rate, improves metabolic processes, and, in the long run, massive calorie burn for weight loss.
Everyone has unique body fitness goals. Consequently, all the workout calendar fixes can be adjusted to fit the user's needs.
For example, those trying to tighten arms and chest can increase the number of Upper Fix workouts. Similarly, people with a need to get the heart pumping can increase the number of Cardio Fix workouts per week. If you find the workouts too easy, you can add weights.
Where To Buy the 21-day Fix Containers and Cost?
It's great to know that getting the 7 – color containers is now pretty easy. The containers are purchased as a whole set either from Amazon, Walmart, Beachbody, Target, or Smart Diet Control Set.
Beginners may find container packs that come with a 21-day Fix workout calendar. Additionally, those who have already lost weight using 21-day Fix recipes can move up to The 21-day Fix Extreme program.
Streaming is now available for any Beachbody workout program on-demand, and you can start a 14-day free trial.  If you sign up for the membership program, you can also get unlimited access to current and future program releases—the 21 fix base kit is priced at $39.95.
Calendar
The Cons of 21-day Fix
Evidently, many users have expressed dissatisfaction with hunger pains due to eating light, low-cal foods. Often there is a period of adjustment when changing eating habits from heavy meals to light meals.
Practice Makes Perfect – Getting used to a new routine can challenge first-time users. For instance, in the beginning, people may find workouts very challenging, but after some time, it may even become easy and boring.
It is a short-term program – Finishing the 21-days workout does not guarantee that you will never be fat again. However, regular exercises after finishing the 21-day Fix might help one achieve long-term benefits.
Where To Buy
21-day Fix Alternatives
Alternative products to 21-day Fix include:
Beachbody MLM Program
The Beachbody program is designed around principles of diet and exercise that have helped many people experience weight loss and overall fitness success. Beachbody offers specific diet plans geared toward assisting many people in losing weight. This is also a multi-level marketing program, which is why it's so common to find advertisements on Facebook and other social media sites.
What is MLM?
MLM marketing relies on customers to become salespeople. It's a pyramid setup: for each person that joins a specific team and begins the network marketing process, the person at the top of the "pyramid" gains another salesperson who is helping them reach their goal. Beachbody focuses on adding "coaches" to the team to reach their friends and family members through their network marketing efforts.
How Does MLM Work?
In multi-level marketing, the individual at the top of the pyramid receives a commission for everything sold by the people beneath them. Many items are marked up significantly in price to make it possible for the entire pyramid to make the profits that they want from the process. An individual coach will sell to their clients, receiving a percentage of whatever they buy. Then, each person above them also receives a certain percentage of the amount. The person at the top of the pyramid is ideally positioned to earn passive income from the process. In contrast, individuals lower on the pyramid must continue to add new members to profit regularly.
What Users Are Saying
"I really enjoy these dvds since they are only 30 minutes long and Autumn is a great motivator/coach. I have been doing them for 4 weeks this time around and even though the scale isn't moving, my clothes are fitting better and I just feel better overall. My goal is to do everything with not moderating and I know I have a way to go but besides the ads for Beachbody products, this was well worth the money. I might add I detest exercise and this is one program I feel good effects after 30 minutes and it is making a difference. And I'm not a young person. Try it. push up)."
"Big rip off! Only 7 work outs for $70! You get a much better deal online doing the 3 month plan at a time… $40 unlimited shakelogy work outs."
"I really like the 21 Day Fix with Autumn. The portion containers are absolutely ridiculous. I don't need them, but couldn't order the DVDs without them. So in my book that's a scam, too much $$. We should have option with or without containers. Thus the 3 stars."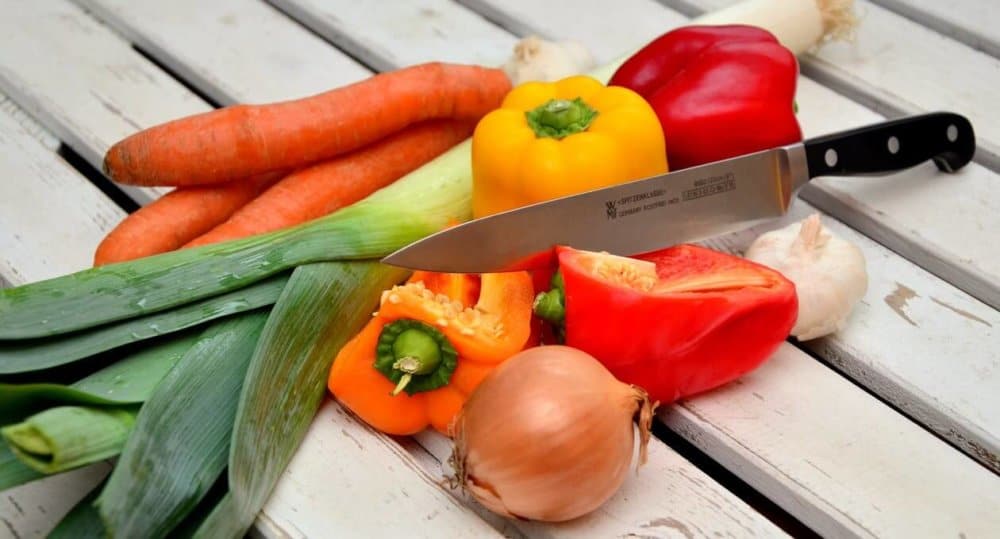 The Bottom Line on the 21-day Fix
So, what's the 411 on this workout and diet plan? Our look into 21-day Fix was interesting. We like that it worked for some users, and the BBB rating is good, but we aren't 100% sold on a product that doesn't offer clinical support and a company that sells faulty DVD's. We're also quite concerned with the reports claiming no results.
If you're ready to see weight-loss results, we suggest going with a comprehensive weight-loss program backed by clinical research.
Among the best weight-loss program we've seen this year is one called Noom. With personalized meal plans, human coaching, and extensive food tracking, Noom can help you achieve your goals without restrictive dieting.
Also, the people behind Noom are offering a free trial offer to all Dietspotlight readers, quite the positive.
Learn More About Noom »