22 Minute Hard Corps Review

- 21 Things You Need to Know
Beachbody is a trusted brand, so will 22 Minute Hard Corps work? Our in-depth review focused on the side effects, ingredients, and clinical studies. Moreover, we checked hundreds of user responses that are posted online. In conclusion, we summarized everything we found to give you the crucial facts.
22 Minute Hard Corps can be purchased through their Official Site.
Overview
What is 22 Minute Hard Corps?
22 Minute Hard Corps is the Beachbody workout program from Tony Horton, often considered the home-fitness industry leader, that helps participants get in shape and lose weight by working out 22 minutes a day for eight weeks. The program is set to work the whole body by alternating between cardio and resistance training. Other programs from Horton include intense workouts like P90X, P90X2, and P90X3.
By incorporating military physical training, 22 Minute Hard Corps tests your agility, strength, and endurance levels. Participants should be prepared for an intense workout structure in these 22 days of exercising.
The fitness program includes a simple eating plan to help guarantee effectiveness. Horton promises that participants will leave boot-camp-fit after the workout and will be in the best shape of their lives.
It's encouraging that the workout program has a good BBB rating and great before and after images of past participants, and positive 22 Minute Hard Corps reviews. It makes the program look very promising.
22 Minute Hard Corp is offered through the official website and through Beachbody coaches. Coaches are part of the multi-level marketing (MLM) program the company employs as a major sales tactic. MLM sales have been criticized for years because sellers need no formal training or education.
Does 22 Minute Hard Corps work?
Journal of Sport and Health Science – "[In the obese] vigorous exercise can increase oxidative stress and blood neurotrophic factor levels and induce disruption of the BBB [blood-brain barrier]."
Journal of Exercise Rehabilitation: "HIIT may be particularly useful in overweight/obese youth to improve body composition, aerobic fitness and lipid profile."
JENB – "These results suggest that high-intensity exercise may not improve cognition as effectively as moderate-intensity exercise."
How Did 22 Minute Hard Corps Start?
22 Minute Hard Corps was introduced as one of the Beachbody and Beachbody On Demand fitness programs of 2016 after Horton spent 15 years touring military bases, taking notes on the core-focused training that offered total body fitness and creating no-nonsense workouts for troops. The possible program, which eventually became 22 Minute Hard Corps, was designed for broad appeal – beginners to advanced fitness enthusiasts.  Beachbody is a multinational corporation based in the U.S.
As one of the leading providers of fitness and healthcare products, the company has produced various video-based workout programs. The programs are alternatively run on the workout live video streaming platform, Beachbody On Demand.
The program's creator and trainer, Tony Horton, got the inspiration after several training sessions with members of the armed forces at military bases across the globe. He brings experiences and approaches to military physical training to the 22 Minute Hard Corps fitness program.
According to Horton, he combines the no-nonsense philosophy and laser focus of the military with the science of fast-paced workouts to deliver optimal results in the 22 Minute Hard Corps workout program.
Scroll below for one of the best products we've seen over the last year.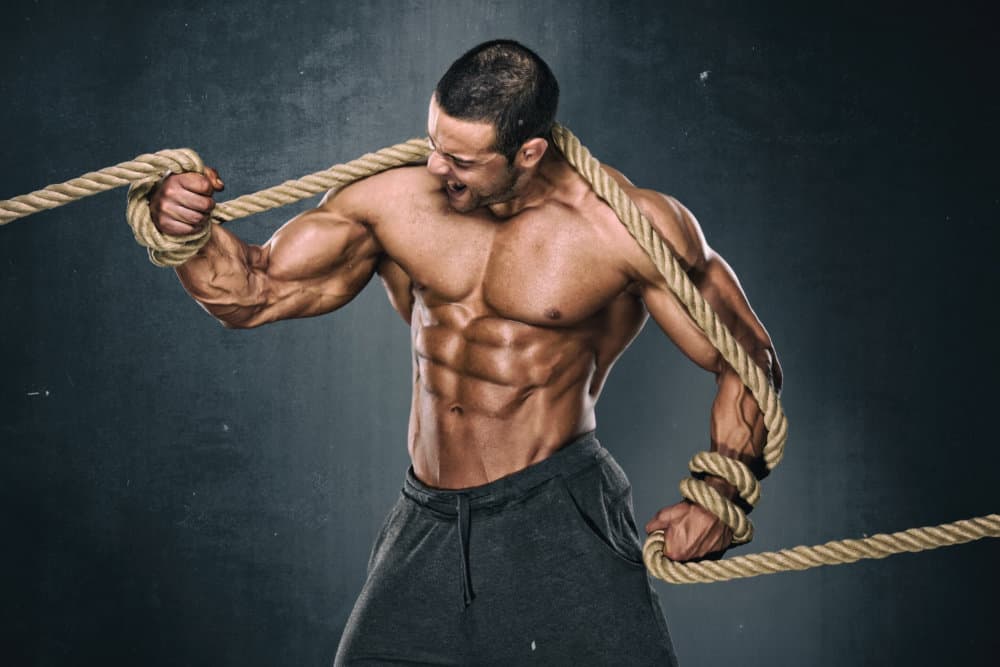 Claims
22 Minute Hard Corps Claims
Tony Horton, the trainer of 22 Minute Hard Corps, claims participants will get in shape and lose weight in just 8 weeks by actively participating in the 22-minute daily workouts. To achieve this in 22 minutes, the trainer does the high intensity and fast-paced moves.
Though the trainer did not support his claims with any clinical studies, several studies, including ones found in Medicine and Science in Sports and Exercise and Physiological Reports, show the effectiveness of this workout intensity to achieve better results. The company also has many 22 Minute Hard Corps success stories that you can check out by going over to the 22 Minute Hard Corps YouTube page.
Kit Details
22 Minute Hard Corps Kit Details
To achieve the desired results with the 22 Minute Hard Corps workout program, it comes with some helpful tools, such as:
Eight workouts (2 DVDs)
Quick start mission guide
8-week basic training action plan
22 Minute Hard Corps Rations for Results nutrition guide
24/7 online support
Hell week challenge card
A 22 Minute Hard Corps No Pull-Up Bar is equally useful for resistance training during the workouts.
Does 22 Minute Hard Corps Work?
22 Minute Hard Corps is made up of many workout routines and moves. Horton promises users will get the program's desired result because the program has been tested and found effective, although there is no proof provided for this claim.
Though the 22 Minute Hard Corps program has no specific scientific support for its moves and many of the workouts, the fact remains that the exercises have shown to help weight loss and help individuals keep fit and healthy.
Benefits & Results
22 Minute Hard Corps Benefits and Results
Workouts and diets add value to one's health and fitness levels regardless of the program involved.
Participants in the 22 Minute Hard Corps will enjoy many benefits of the workout program, including:
Getting in shape in the shortest amount of time possible
Weight loss in just eight weeks
Engage in the workout program in the comfort of their homes
A 60-day money-back guarantee
Improvements in general well-being
Details On 22 Minute Hard Corps And Weight Loss
The 22 Minute Hard Corps program targets two primary needs, weight loss and staying in shape. The program is made up of 6 workouts to achieve this goal.
Unfortunately, there are no specifics for weight loss in the six workouts, though they are supposed to make you gain strength and lose weight through a full-body workout.
The exercises are focused on resistance and cardio, which, according to BMC Public Health and The Journal of Clinical Endocrinology & Metabolism, are the best workout plans for weight-loss. Participants alternate between these two each day all through the program. In addition to high-intensity training, participants must follow a meal plan for effectiveness.
Dieting and workouts are two inseparable elements that generate weight loss.
How To Workout With The 22 Minute Hard Corps Program
For starters, 22 Minute Hard Corps is a workout program that requires commitment and discipline, among other things that achieve excellent results on fitness requirements. The workout program is structured to help every participant getting involved.
You need to create sufficient space for the various moves.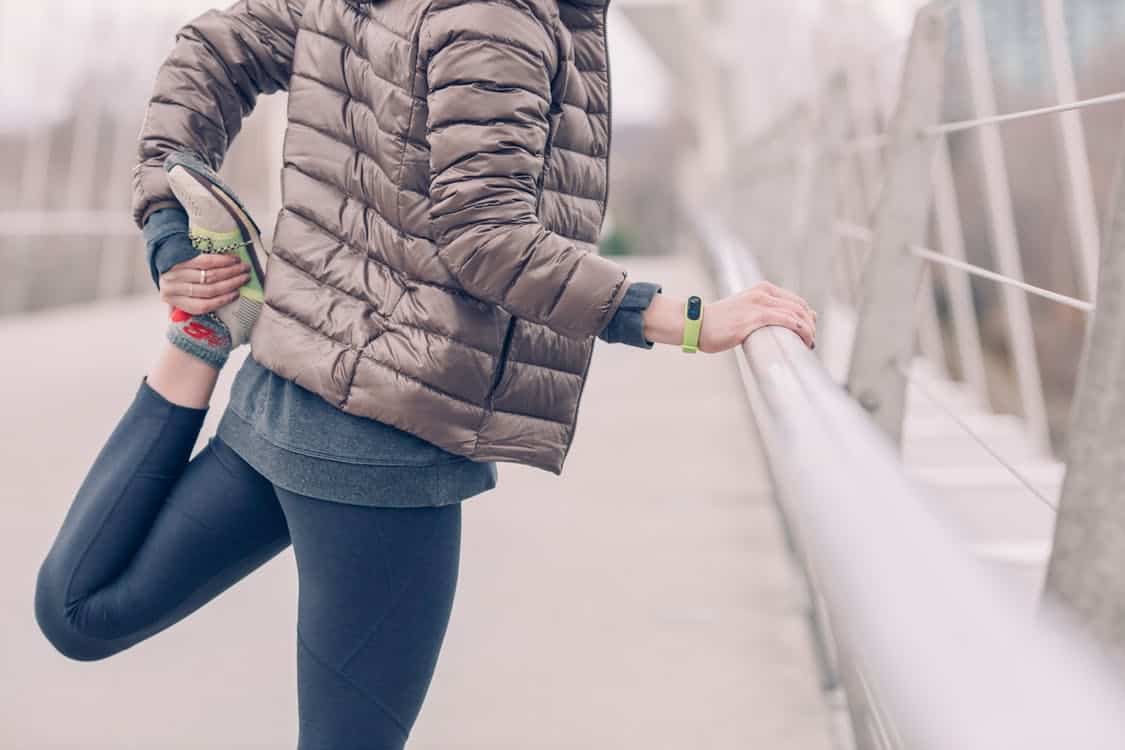 You should begin with the cold-start, which is the warm-up session. For most workout programs, getting started is most challenging. Before you begin, it is important to get in the right mindset and be determined to go through with the workout.
You'll need the 22 Minute Hard Corps program calendar to guide you through the daily routines. The workouts usually go from Monday to Saturday, leaving Sunday reserved for resting.
Side Effects
Potential 22 Minute Hard Corps Program Side Effects
Because of the workouts' intensity and fast pace, some participants have reported side effects, including injuries. A few potential side effects users may experience are:
Joint pains
Muscle pains
Back pains
Allergies to ingredients in the specified diets
Product Warnings
22 Minute Hard Corps Product Warnings
The information provided, such as program material, is originally intended for US audiences. Regulations may vary for each country.
Results may vary and depend on starting point, efforts, and goals. Proper diet and exercise are necessary to maintain and achieve muscle definition and weight loss, according to Advances in Nutrition.
The testimonials offered by individuals might have resulted from using a variety of Beachbody products or by extending the program to achieve optimal results.
Consult with your physician and make sure to follow all safety instructions before you begin an exercise program or before using any supplement or any meal replacement nutritional products, especially if you have any medical conditions, the FDA advises.
Dr. Anthony Dugarte shares, "Physical injury can be a common unwanted effect of exercise and is not specific to this particular program. This risk should not deter readers from choosing this program. Rather, they should select based on their fitness skill level and goals. If this workout style seems too challenging, even with modifications, it is best to search elsewhere. Keep in mind that based on your skill level, simply walking around your block may be the appropriate starting place to implement daily exercise."
Any 22 Minute Hard Corps Lawsuits?
Checking the internet, the creator of 22 Minute Hard Corps has no significant lawsuit resulting from damages or injuries caused by the workout.
There are few complaints here and there from participating in the workouts, but no serious damage may warrant filing a lawsuit against the company.
22 Minute Hard Corps Program Alternatives
Livefit
Livefit is a 12-week workout program for total body transformation by Jamie Eason.
Jamie uses her experience and understanding of every individual's needs to guide them to their desired fitness level through gym-based workouts, nutritional plans, and motivation.
The workouts' results have been good, and many pictures of before and after photos showing some positive results are available online.
Participants of Livefit workout programs may experience joint and muscle pains while weightlifting and through other intense activities in the workouts.
Shortcut to Size
Shortcut to Size is a 12-week workout program by Jim Stoppani, Ph.D., who is devoted to muscle building.
Dr. Stoppani combines the right workout, intensity, and diet to achieve positive results with his workout program.
Muscle building takes persistence and putting in the right effort. Exercises have proven to help muscle building according to available research; Dr. Stoppani's approach may not differ.
Users may be allergic to some of the diet ingredients and may suffer body pains initially.
Labrada Lean Body
Labrada's lean body is a 12 weeks weight loss program by Lee Labrada.
Lee combines effective workouts, a supplement plan, informative videos, and a healthy nutritional plan to help users build lean muscle mass.
Studies have shown that combining exercise and diet can help people lose weight and stay fit. This is not unlikely with Lee's workout program.
Adding supplements and dieting to a workout plan may result in side effects. Furthermore, muscle cramps might also be a side effect.
22 Minute Hard Corps vs T25
22 Minute Hard Corps vs. T25
22 Minute Hard Corps and T25 are both workout programs from Beachbody. Looking at both, they are high-intensity workouts that target a person's cardio and resistance levels. Though both appear to be much similar, they are quite different in some aspects. If you compare 22 Minute Hard Corps and T25, you'll surely notice some slight differences, and here are some you may already know.
First off, 22 Minute Hard Corps is anchored by Tony Horton while Shaun T. anchors T25 They are both great fitness coaches of Beachbody. Shaun T tends to focus more on cardio in his workout programs, and so you'll find more intensity in this area with T25.
22 Minute Hard Corps is a 22-minute daily workout program that lasts for eight weeks, while T25 is a 25-minute daily workout that lasts ten weeks.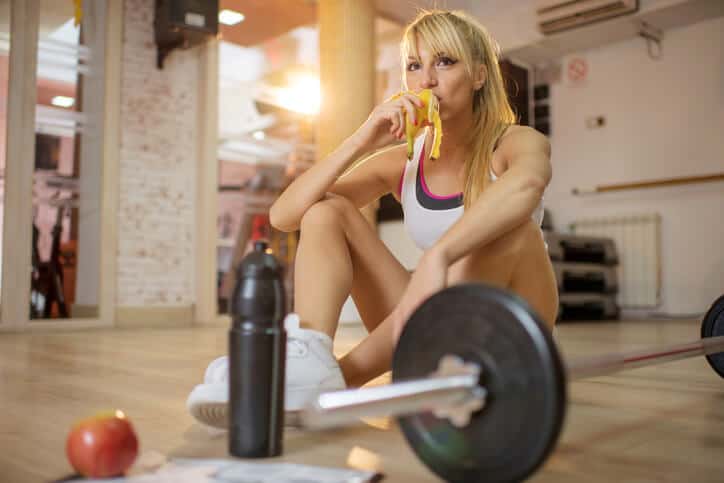 T25 has no break in between the workouts. 22 Minute Hard Corps allows 22-second breaks between exercises.
22 Minute Hard Corps uses either a dumbbell or sandbag for its workouts whereas T25 uses only dumbbells.
The 22 Minute Hard Corps training style uses various movements to strengthen and tone, while the T25 movements are more traditional.
Both workout programs achieve similar results, but there's more calorie burn in the T25 program.
22 Minute Hard Corps vs. P90X3
Tony Horton a Beachbody trainer that has made many successful workout programs. The P90X3 workout program is another one of his. This workout is supposed to work the entire body in just 30 minutes daily.
The program consists of 16 intense 30-minute workouts in eight DVDs, and it entails resistance training, power workouts, core, balance, and Flex workouts.
There are many points to be discussed when comparing 22 Minute Hard Corps and P90X3. Just as there are similarities between the two, there are differences.
The 22 Minute Hard Corps workouts are 22 minutes long and last eight weeks. P90X3 is a daily workout program of 30 minutes with no suggested completion period.
22 Minute Hard Corps focuses on weight loss and strength gain, while P90X3 is intended for a range of goals, including toning up, maintaining a lean body, burn fat, and building muscle mass.
The choice of workouts in the 22 Minute Hard Corps program is military-inspired, while P90X3 is comprised of intense and short workouts from personal development.
The similarities between the two are seen in the use of equipment in some instances. Both workouts promote weight loss. They are both handled by the same trainer, who also doubles as the creator.
22 Minute Hard Corps Equipment Needed
A few types of equipment are needed besides the major 22 Minute Hard Corps tools in the kit, such as a resistance band or the 22 Minute Hard Corps No Pull-Up Bar and a dumbbell; those will be required to guarantee the effectiveness of this workout program. A sandbag or jump mat may also be helpful when carrying out the routines.
A Brief Summary Of The 22 Minute Hard Corps Meal Plan
To achieve results with the 22 Minute Hard Corps program, a meal plan is included. It is a daily eating plan for the participants, which comprises the three major meals – breakfast, lunch, and dinner – with healthy snacks in between.
It also comes with the Beachbody shake, Shakeology. Shakeology is a nutritious shake packed with rich nutritional ingredients, including proteins, superfoods, and fibers.
The meal plan is designed to help energize, recover, and hydrate the body. You can download some of the 22 Minute Hard Corps meal plans for free in formats such as PDF.
22 Minute Hard Corps Basic Training Program
Though Tony Horton's program includes various workout programs, everyone can have the 22 Minute Hard Corps schedule.
22 Minute Hard Corps old school boot camp program has six significant workouts focused on working with cardio and resistance training to build strength. The 22 Minute Hard Corps basic training program is:
Cardio 1: This is a 7-move workout that improves blood pumping and flow. It also helps burn massive amounts of calories.
Cardio 2: Cardio 2 is basic training. It is three rounds of seven exercises to boost the participants' fitness levels.
Cardio 3: Cardio 3 alternates between Plyo moves and floor workout. It is three intense rounds intended to push you with every rep.
Resistance 1: Here are five basic yet challenging moves, with three back-to-back rounds.
Resistance 2: This adds more resistance and effort to build more muscles.
Cardio 3: To increase your endurance and resistance, cardio 3 adds more intensity to the previous workouts.
22 Minute Hard Corps Exercise List
The 22 Minute Hard Corps exercise list contains various workouts in the DVDs, including bonus workouts. These are:
Cold start
Cardio 1
Cardio 2
Cardio 3
Core 1
Core 2
Resistance 1
Resistance 2
Resistance 3
Battle buddy
Price & Where to Buy
22 Minute Hard Corps Price and Where to Buy
The 22 Minute Hard Corps cost is the total price of the 22 Minute Hard Corps workout kit. The workout kits cost only $23.96. Users can access the streaming platform online for free for more results at Beachbody On-Demand after purchasing the offer. At this price, the 22 Minute Hard Corps fee can be considered quite reasonable.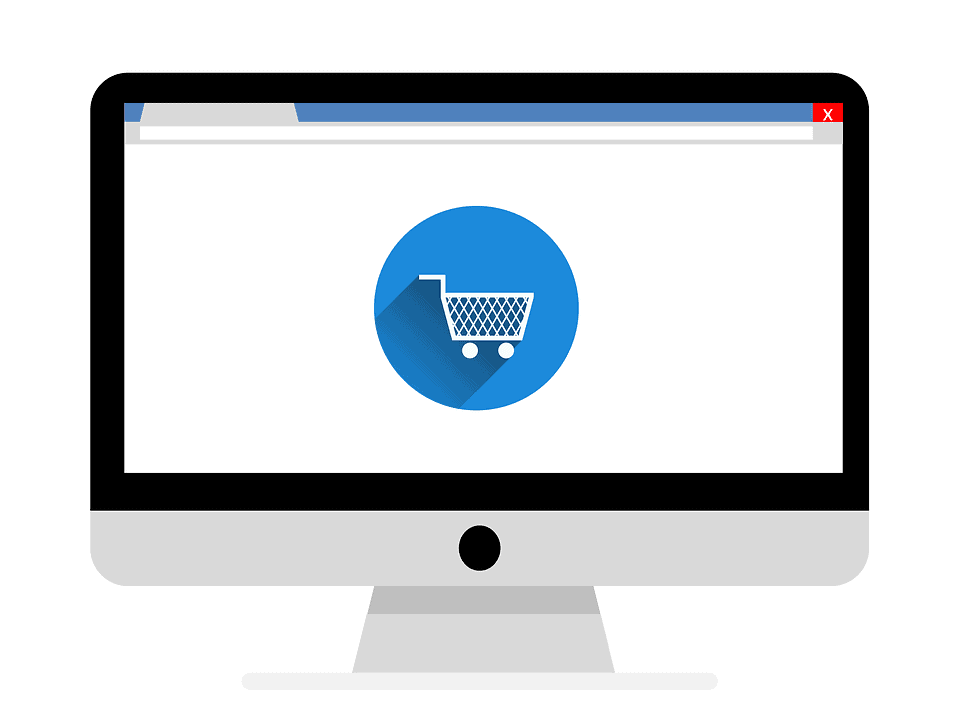 You can purchase from Beachbody and Amazon.
22 Minute Hard Corps Bonus Gifts
Besides the 22 Minute Hard Corps basic training program, the program creator offers four bonuses to encourage the program participants to push themselves more. They are:
Core 1 workout
Also called Hard Corps, it is meant to work your abs, lower back, and oblique. It is a 10-moves drill.
Core 2
This 22 Minute Hard Corps Core 2 workout tests your limits and also maximizes the burn.
Hell Week Challenge Card
Hell Week is a bonus week focused on Hard Corps workouts for optimal results.
24/7 Online Support
This bonus gives you free access to online support from fitness experts and tips from Tony Horton.
Refund Policy
22 Minute Hard Corps– Refund Policy
Tony is so sure of the 22 Minute Hard Corps Program that it comes with a money-back guarantee that is hard to beat. Not only is its 60-day money-back guarantee, but participants can even go ahead and complete the whole program, and if they're not satisfied or blown away by the outcome, they can send the used kit back for a full refund. This makes it feel more like a trial offer, and users are well protected.
22 Minute Hard Corps Modifier
As an encouragement for everyone to participate in the 22 Minute Hard Corps workout program, If you are out of shape and think you may not do and others, there is some good news for you. Every workout has a modifier that makes the whole process more comfortable for those who cannot go at the same pace or do all the movements during the workout. You can focus on the modifier instead of the major trainer to learn gradually. This sets the program apart from other similar Beachbody workout programs.
What Users Are Saying
What Users Are Saying
"I like these work outs. They are hard work outs but short enough that they are definitely doable. The warm up is separate and adds about 10 minutes. I recommend doing the warm up. If you do the core workout it adds about another 10 minutes."
"Awesome, I just wish they would do less sales pitches. – I started doing Hard Corps ("Get some!") and I'm loving it. Now I'm trying split sessions, cardio & abs in the morning, resistance in the evening. I haven't sweated this much in 20 minutes even when I tried Insanity, which I abandoned for Hard Corps. And I'm going to try to incorporate some running in there as well. I may try P90X next, we'll see. I like the combination of strength and cardio. In my experience you can get the heart beating harder and faster for longer with the cardio strength combo than you can with even high intensity cardio alone."
"The product was as described. Every thing works and I have been getting in better shape since starting the program."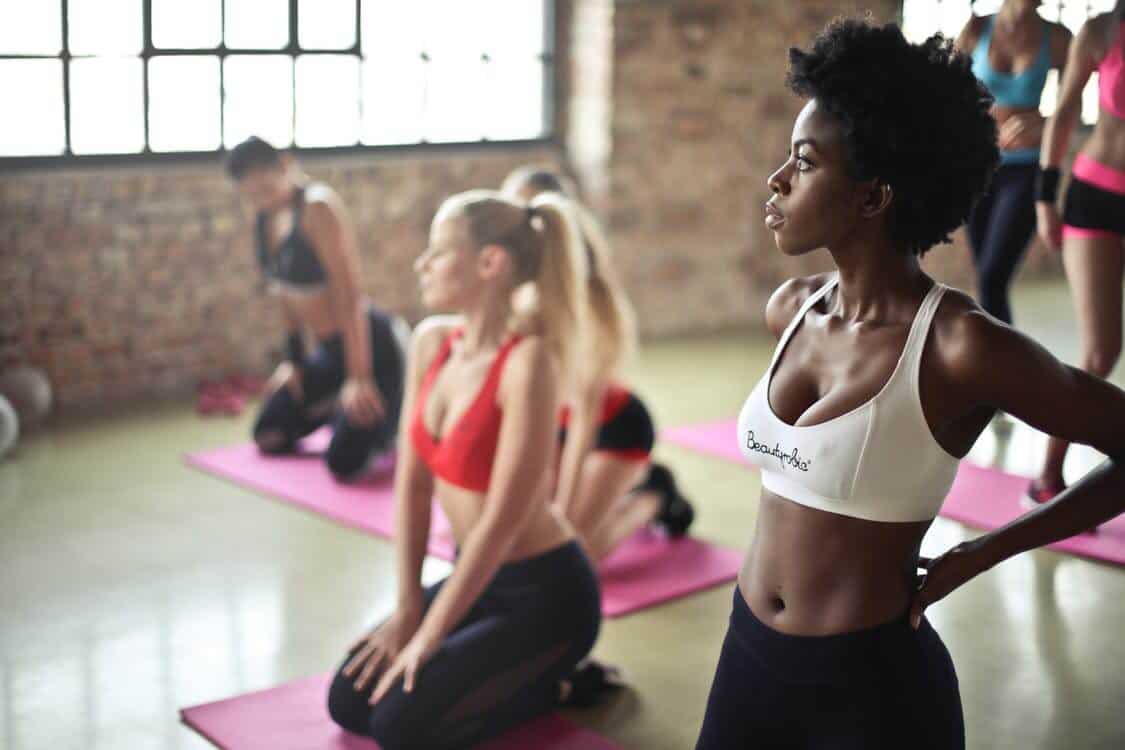 Bottom Line
The Bottom Line on 22 Minute Hard Corps
So, will you see results from 22 Minute Hard Corp? Well, we appreciate that this fitness system encourages regular exercise, and it's from a trusted brand. However, our concerns center around the lack of solid science backing the claims. Furthermore, we're hesitant about this one due to discouraging customer reviews talking about side effects.
Those who want to slim down, we suggest you find a comprehensive program that can be personalized to your needs and involves more than exercise.
Among the best weight-loss programs we've seen this year is one called Noom. Although Noom does offer great exercise tracking tools, the program also includes individual coaching, personalized meal plans, customized health information based on your eating habits, and more.
Plus, the makers of Noom are so confident in their program, that they're offering all readers a free trial offer.
Learn More About Noom »