2B Mindset Review

- 18 Things You Need to Know
2B Mindset is the newest Beachbody program. To see if it was worth your time, sweat, and money, we decided to do a comprehensive review covering its meal plans, creator, and sample exercises. We also delved into the customer reviews and any available clinical research. In the end, we gathered all the most important pieces of information to give you the information you've been looking for.
2B Mindset can be purchased through their Official Site.
Overview
What is 2B Mindset?
2B Mindset is a new Beachbody program designed to help you address the biggest issue with weight loss and weight management, which is the food you eat. This program was co-created by a registered dietitian and nutritionist named Ilana Muhlstein.
If you have emotional eating issues and you're ready to conquer them for once and for all, this could be the program for you. It has been nearly a decade since the Centers for Disease Control and Prevention declared that obesity had reached epidemic proportions in the United States. This CDC's assessment of the current state of collective health in the U.S. had far-reaching implications.
While obesity has its challenges, it's the effect of obesity that's concerning. The war against obesity birthed an entire movement of people attempting to get their weight under control. One movement that is seasonal and situational is the beach-body movement.
At this time of the year, everyone is scrambling to achieve their ideal body in time for summer trips to the beach. What most of them are finding is that having an ideal body is a full-time, year-round affair.
The 2B-Mindset program is expected to be one of the most effective modalities in assisting individuals to achieve their ideal body. Beachbody built 2B-Mindset upon the foundational principle that the most important element of weight control is nutritional intake. Simply put, what you eat is extremely important to the process of weight management, and this is what the research says about that:
The Company Behind 2B Mindset?
Beachbody, a MLM company, was founded in 1998 and claimed it has helped more than 23 million customers with fitness and nutrition with weight loss programs from well-known professionals such as Shaun T.
Founded in 1998, Beachbody has established itself as a leader in fitness and weight loss, considering it has helped more than 23 million customers with fitness and nutrition with weight loss programs and dietary supplements such as Shakeology. The 2B-Mindset is the latest innovation in approaches to achieving weight loss, fitness, and holistic health.
They are also known for their other programs, such as 21-Day Fix and 21-Day Fix Extreme, Insanity Max, PiYo, P90X, and more.
Ilana Muhlstein
Who is Ilana Muhlstein, and How Was 2B Mindset Created?
Ilana Muhlstein is a registered dietitian and nutritionist who helped Beachbody develop the 2B mindset program.
She struggled with her weight and emotional eating all her life until she was able to change her mindset. She figured out how she could eat a lot of food and lose weight at the same time.
Through her efforts, she has been able to lose 100 pounds and keep it off.
The program is developed from her principles and proven strategies to help you lose weight without giving up your favorite foods. She is thought to be able to do this since she has a Master's degree in Nutrition.
Scroll below for one of the best products we've seen over the last year.
Claims
2B Mindset Claims
2B Mindset claims it will help you gain confidence in eating healthy by outlining where and why most diets fail. Apparently, the program equips you with simple tips to help you eat during social events and tools to keep the weight off.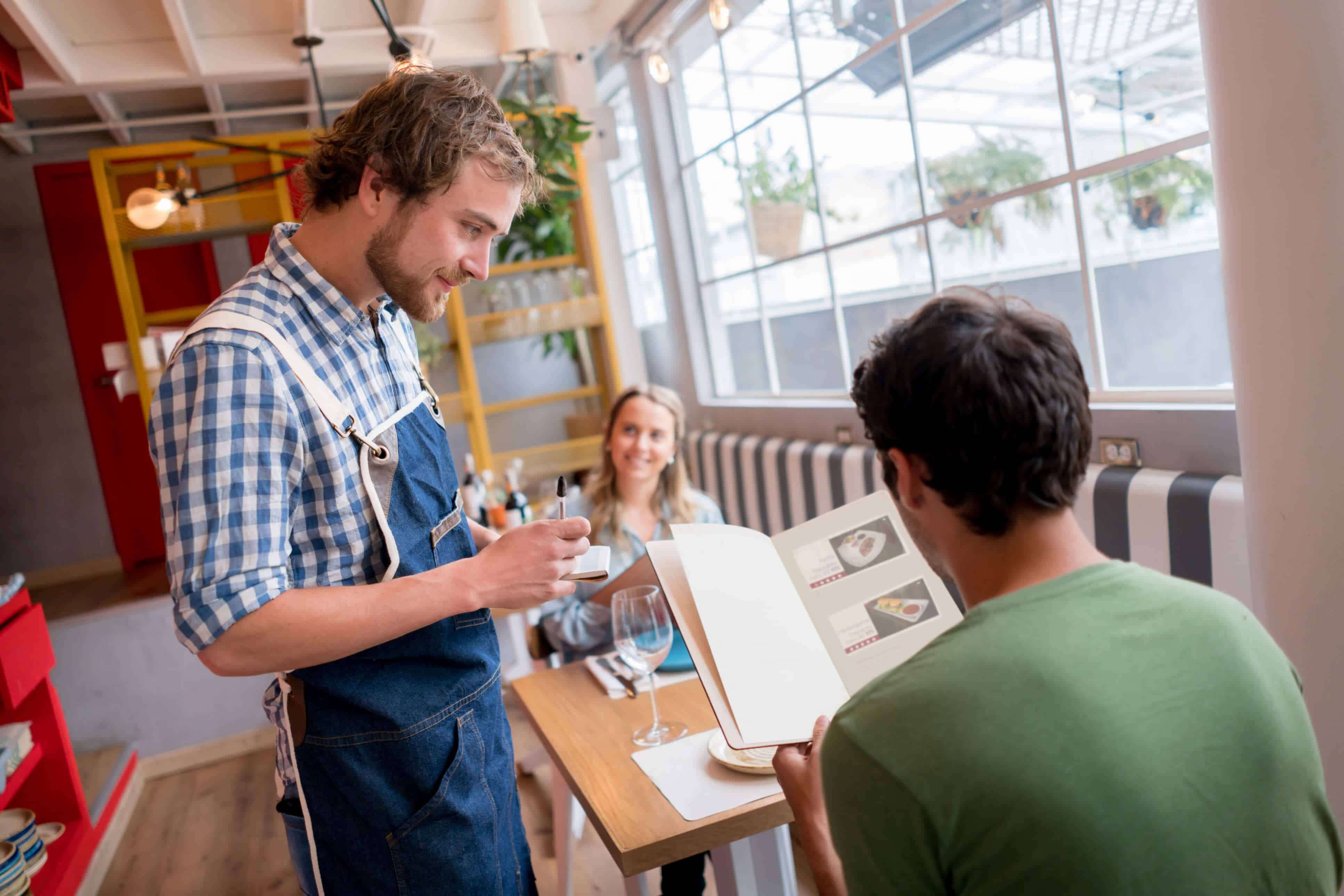 You never have to count calories, and there are no foods off-limits. You are allowed to eat what you want, so you don't have to say no to anything.
The idea is that by allowing yourself to have anything you want so, you don't put yourself into a deprivation mindset.
According to them, when you're not allowed to have something, it becomes harder to avoid, making it more likely to sabotage your efforts with binge-eating.
2B Mindset Ingredients
As 2B Mindset is a weight loss program, there are no ingredients. Instead, you're purchasing access to what the co-creator calls "a nice bucket of videos."
She says the program is 40 videos, where 26 of them serve as a breakdown of everything in the program. She compares these 26 videos to a one-on-one consultation with her.
The remaining 14 videos are recipe videos designed for people who have no culinary background. In addition to the videos, you'll also get a physical box with products and tools.
Benefits and Results
2B Mindset Benefits and Results
The 2B Mindset is designed to fit seamlessly into your lifestyle. She shows you how to go to the grocery store, eat out, and eat healthy while traveling, whether you're going on a short trip or a long vacation.
You'll be able to improve your health without ever cheating on the diet because it's impossible to cheat on.
Because the program has yet to launch, there are not many details about how it works and weight loss.
However, according to the official Facebook fan page, the program is not built on small portions or deprivation. The program is supposed to help you learn how to eat big, delicious, and satisfying meals that can still help you lose weight.
Does 2B Mindset Work?
We don't know many the details of the program itself, but there are test groups who have shown positive results, even for those who didn't have weight to lose.
Directions
How to Use 2B Mindset
Once the program becomes available on May 2nd and you purchase it, you will be given access to the videos. You will begin by watching the videos. The program creator says that you will have enough flexibility in the program to eat what you want because she will not give you a prescribed meal plan.

Instead, she will teach you how to look at each of your meals and snacks and evaluate them accordingly. She also gives you advice on how to set up your kitchen. If you don't cook, there is a video where she is sitting at a table with a stack of menus and teaches you how to order healthy foods from restaurants and for take-out appropriately.
She even gives you strategies if you consider yourself a big volume eater or someone who likes to eat a lot of food. She also gives you a video on emotional eating, so you know what to do if you're prone to eating when you're emotional. Additionally, she gives you the tools to help you shop in the grocery store.
Update 2020: There's a new book, You Can Drop It, that teaches you about how environmental factors that motivate your eating habits, so you can stop bad habits and lose weight.
Side Effects
Potential 2B Mindset Side Effects
Because the program has yet to be released, there is little information available about potential side effects. Though the program has been tested with various test groups for testimonial purposes, they are all based on Beachbody test groups, so of course, they will speak positively about the program.
Since there is no focus on exercise, but instead food, there really shouldn't be any potential side effects to worry about. However, if you have any food sensitivities or allergies, you may experience some gastrointestinal discomfort or have a limited number of food options. You should always speak to your doctor before beginning any diet or exercise program or major lifestyle change to make sure that you are healthy enough, and the program meets your requirements.
Warnings
2B Mindset Product Warnings
There are no official product warnings. However, if you have a health condition like diabetes, you should only do this under medical supervision.
Any 2B Mindset Lawsuits?
At this time, there are no lawsuits against the program, since it has yet to be launched to the public.
Should this change in the future, we will update the article accordingly to reflect the new information as it becomes available.
2B Mindset Alternatives
Ilana Muhlstein says there are no alternatives to this program, as most programs tout a lot of weight loss in the beginning then stalls as you progress.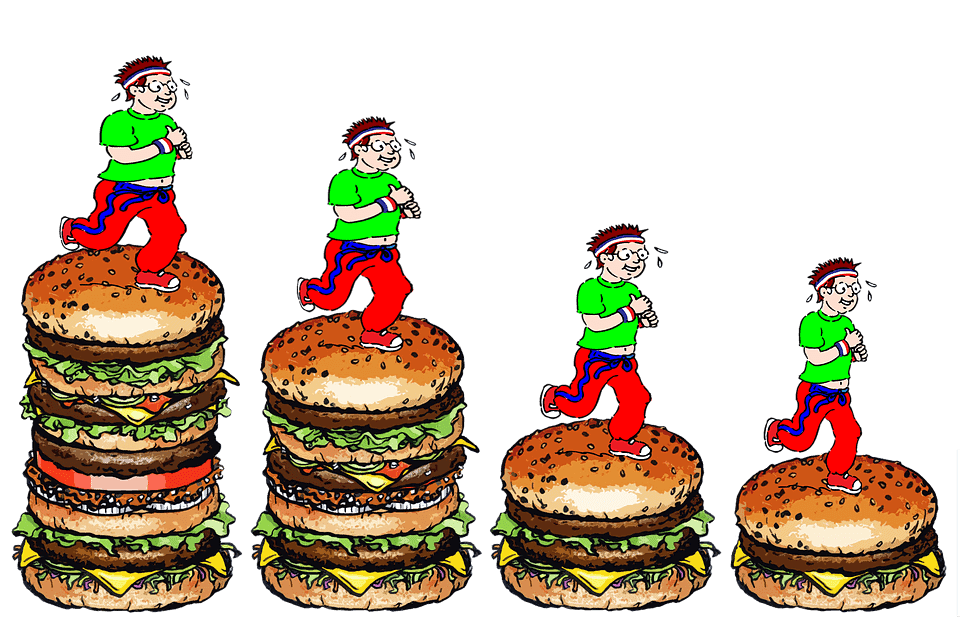 This program is the opposite, where you spend the first month figuring out your system with trial and error. According to the program, as you figure it out, you're going to lose more weight as you progress.
Where To Buy 2B Mindset
You can only get 2B Mindset through the Beachbody On Demand Program. This allows you to stream any workouts and plans currently sold through Beachbody or one of their independent consultants.
Additional products are available, including a 30 oz. water bottle, a printed 90-day tracker, a recipe book, and a getting started guide.
Cost
2B Mindset Pricing Information
As of right now, the 2B Mindset program will be available through Beachbody on Demand. This means you will have to have a Beachbody on Demand membership to access the program. You can stream Beachbody On Demand on your TV with apps for the Chromecast, Roku, and Amazon Fire TV.
Multiple packages and kits are available on the official website. These include the Challenge Pack, Base Kit, Combo Challenge Pack, and Combo Performance Pack X.
The Base Kit, or the 2B Mindset Kit, costs $119. This includes 21 2B Mindset workout videos, 5 informational videos, 15 recipe videos, The Beachbody Nutrition+ App, multiple book guides, and a water bottle.
The Challenge Pack, or the 2B Mindset & Shakeology Challenge Pack, costs $180. This includes everything in the Base Kit and access to a personal coach, a 30-day supply of Shakeology, and a Shakeology shaker.
The Combo Challenge Pack, or the 2B Mindset & BOD & Shakeology Combo Challenge Pack costs $220. This includes everything in the Challenge and Base packs and an annual membership to Beachbody on Demand.
The Combo Performance Pack X, or the 2B Mindset & BOD Performance Pack, costs $220. This includes everything in the Base Kit, as well as a month's supply of Beachbody Recover, Beachbody Energize, a Beachbody Performance Shaker, and an annual membership to Beachbody on Demand.
Money-Back Guarantee
Because the 2B mindset program is part of the Beachbody on Demand product available, you will only have a money-back guarantee if you choose the six-month membership or the 12-month plan.
The money-back-guarantee is available for 30 days and only available for plans that don't have a free trial. They assume that if you have a free trial and continue to pay for the product at the trial's completion, you are satisfied with the service and therefore do not require a money-back guarantee.
2B Mindset Dietary Restrictions
2B Mindset is okay for use for those who are vegetarian, vegan, and kosher. The program also works for those following gluten- and dairy-free diets. There are guidelines and enough structure to get the results you want, but you are allowed the flexibility to allow you to stick to any dietary restriction you want.
Is 2B Mindset Suitable for Children?
2B Mindset says parents should do the program first. As you work the program, the founders claim you'll see your children making better choices. When you're making better decisions, it becomes more natural for your children to get a better relationship with food. Muhlstein says you can use it to improve your children even if you don't have any weight to lose.
Before Starting 2B Mindset
Illana Muhlstein recommends you start with an open mind. She also says it is good to visit your doctor for a physical before you begin the program. She also recommends getting your lab work done, so you have a point of reference.
As you progress through the program or reach your final weight loss goal, you can ask your doctor to repeat your lab test so you can see how your new lifestyle has improved not only your mental health but also your physical well-being.
Muhlstein claims you are likely to see a dramatic change in your lab results with a reduction in your cholesterol and improvement in your good cholesterol levels, among other things. These benchmarks can help keep you motivated along your journey to be sure to keep the weight off over the long term.
Additional Information on 2B Mindset
Languages
The 2B mindset program will be translated into Spanish and will have subtitles and videos, so non-english speakers can still benefit from the program.
Using the Scale
Many weight loss programs Advocate ditching the scale because of what the numbers can do to the mindset while on a program.
However, Ilana recommends using the scale because it is a tool in weight loss. She acknowledges that sometimes you may see the scale go up, but you shouldn't panic when this happens.
A video will address the most common questions, including what to do when you hit a plateau or see the scale moving in the wrong direction.
Building Muscle
It is important to remember that even though a pound of muscle weighs the same as a pound of fat, muscle takes up less room in the body, allowing for the number on the scale to go up even though you are still losing fat.
This is where it is important to pay attention to how you feel and how your clothes are fitting.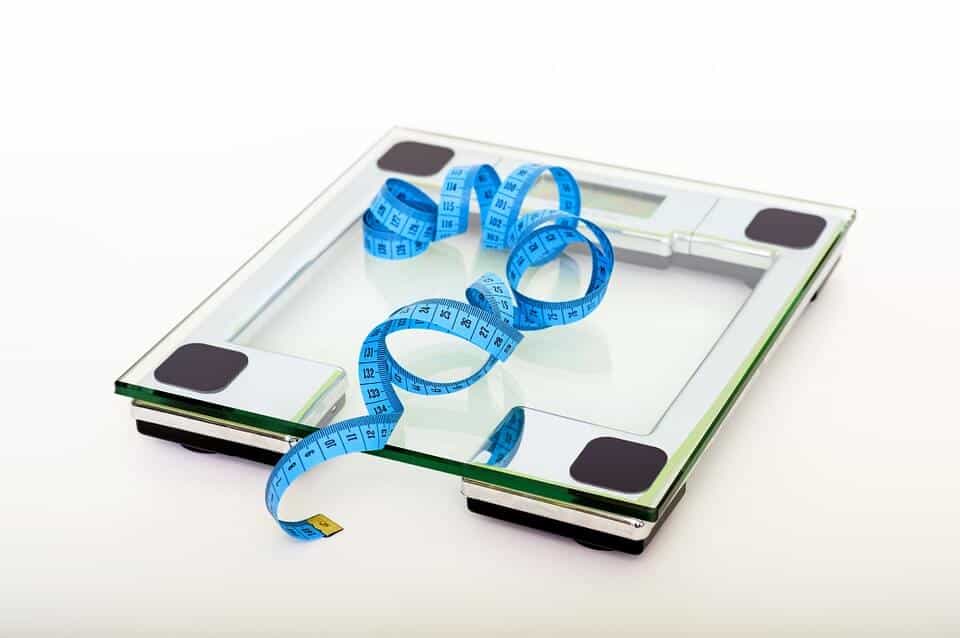 If you see the number on the scale rising, but your clothes are still fitting correctly, or you noticed you are becoming too small for your clothes, you are still headed in the right direction and can't rely on the number on the scale as much as you have been led to believe in the past. If you do not have a scale, she recommends getting one, so you can start tracking and giving you positive reinforcement along the way.
Exercising with 2B Mindset
You are allowed to exercise, but this program does not require it. Food is everything, and exercise is extra credit. Exercise is usually used to eat more, which is a negative mindset, you need to get rid of, according to the founders of 2B Mindset. She says that one you start to lose weight, you can even start exercising when you start to feel better to get even better results. Everything is designed to help you sustain your muscle mass, so you don't risk losing that, even if you don't exercise.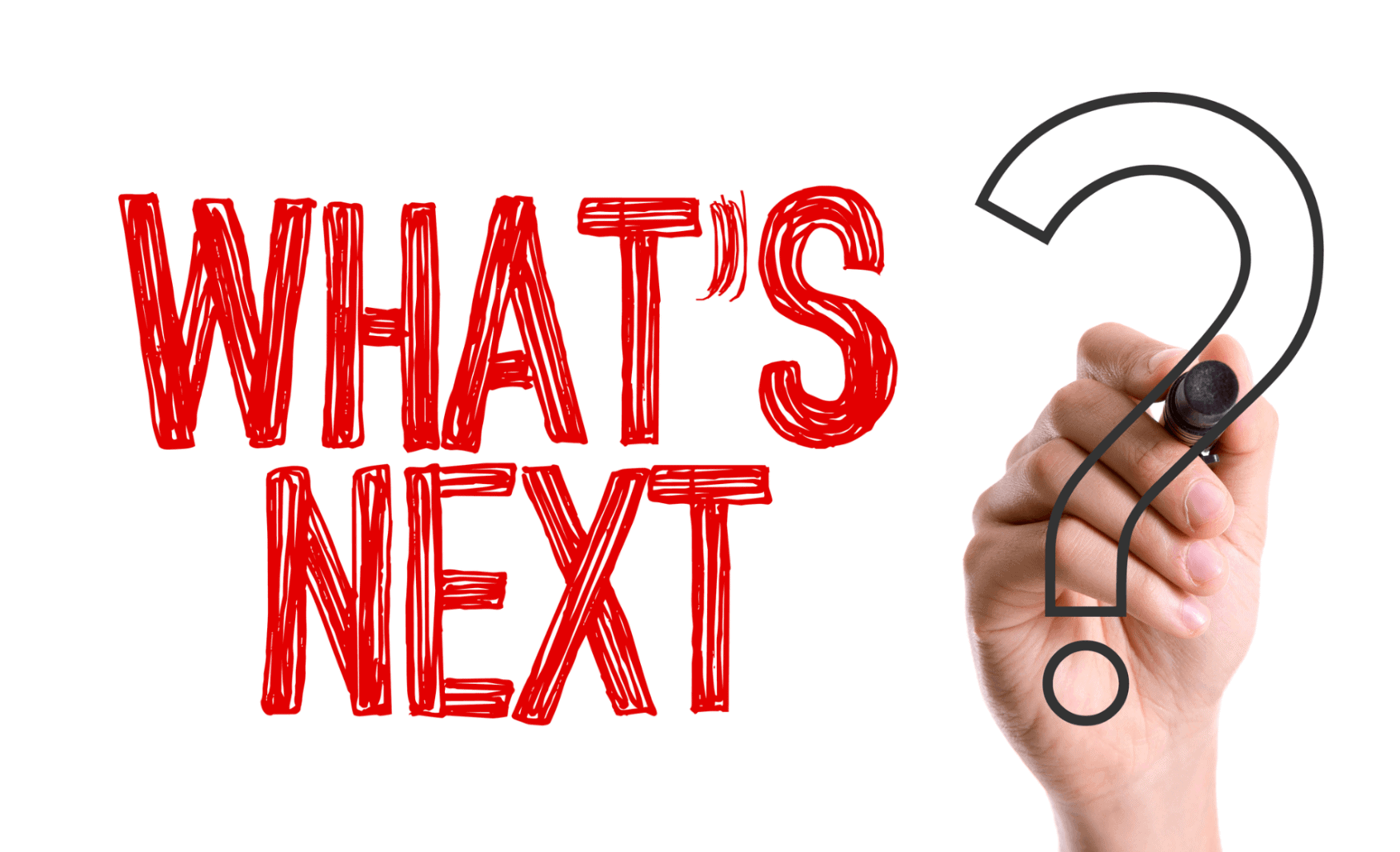 2B Mindset Challenge Groups
One of the most efficacious elements associated with the 2B Mindset program is the challenge groups. While techniques, strategies, and knowledge are essential components of weight loss and fitness, the psychology involved plays an immeasurable role in determining the outcome.
A wealth of pragmatic and empirical evidence accumulated through several studies shows that tasks are undertaken in a group environment generally produce better results. The elements of accountability and encouragement play a massive part in ensuring that people who enter the program remain engaged throughout the process.
The philosophy behind the 2B-Mindset is that while you may reach your ideal body weight, the process of holistic fitness and health is an ongoing one; therefore, groups are designed to facilitate constant and consistent engagement without having a specified end to the process.
There is no point in which this program's benefits will peak or cease — so participation in groups provides the instruction and pace to experience longevity in the program.
You can join groups in several ways. Now that the program has started, you can purchase the program from the official Beachbody site. Once you purchase the program, you will gain access to videos and additional online material.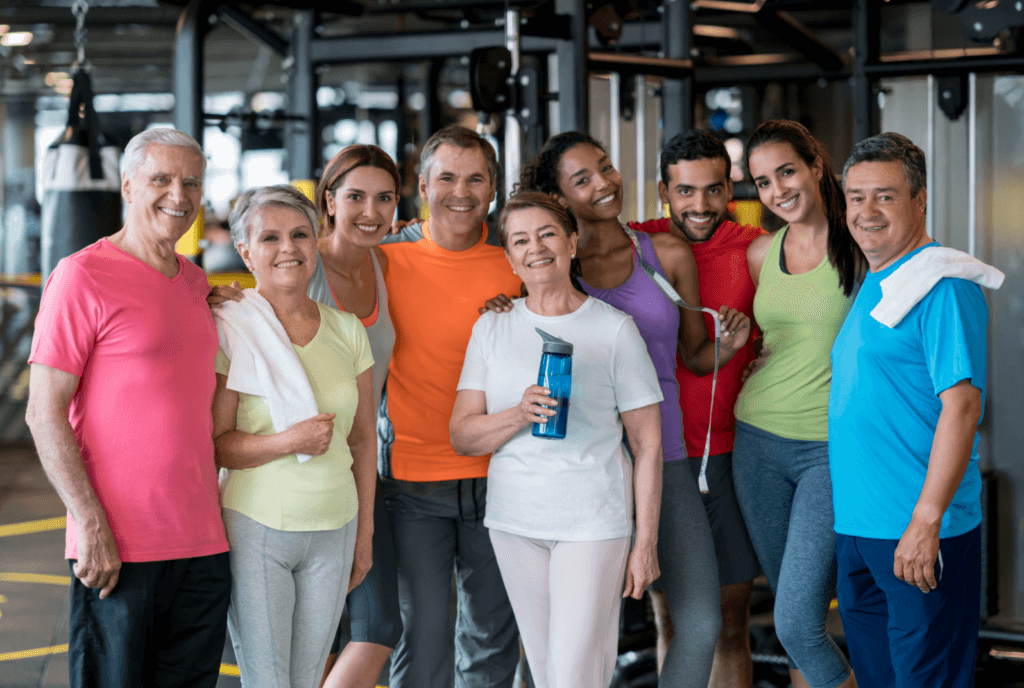 While it is possible to follow through in engaging the practices subscribed to the material, you will likely get more out of the program if you join a challenge group. As the program's popularity grows around the country and the world, there will be an increase in the number of challenge groups, but there are currently some great challenge groups out there. One of the most reputable challenge groups available is Carl Daikeler's challenge group.
Carl is no stranger to the world of health and fitness, and he remains committed to helping people from all walks of life reach their fitness goals most healthily and quickly possible. In Carl's 2B Mindset challenge group, individuals will receive the support, motivation, and instruction that will ensure that they will not only lose the weight, but they will keep it off.
The group environment is ideal for creating the energy necessary to push through the initial challenges.
Carl Daikeler has a proven track record of getting the desired results that people seek.
The combination of the 2B-Mindset program and the Carl Daikeler challenge group will increase the chance of success for anyone who is looking to get the weight off and keep it off. People who join the group can do so by visiting Carl's Facebook profile to sign up.
While the 2B-Mindset program is relatively new and there is not a lot of current data on its long-term performance, the fact that reputable entities, such as Carl Daikeler and Beachbody, are behind the program speaks volumes.
One of the reasons that many weight loss systems and programs fail to produce long-term success is that they are so extreme and radical that most people are not comfortable adopting the programs indefinitely.
The 2B-Mindset is designed to fit seamlessly into a person's lifestyle with minimum effort. 2B-Mindset is one of the few weight loss systems in which you experience increasing returns as you progress — it becomes more efficient along the way.
What Users Are Saying
What Users Are Saying
"I'm down 24 lbs (in 7 months) thanks to 2B and beachbody!"
"It's a great meal plan! I've tried it but like the containers better, only because I need a strict meal plan. And the 75% veggies for dinner with no carb was hard for me to do every night. But I know it works great for some people and they have great long term results from it."
"I did it for about 7 months and lost 20 lbs very easily! I liked the flexibility but it's a TON of veggies. Lucky for me I really like veggies. It also helped me understand reading nutrition labels and I've cut out some really unhealthy foods I thought were healthy. I am now trying containers and the one thing I really like better in the container program is that you can eat more fruit. 2b considers fruit a carb and you only eat carbs at breakfast and lunch so I was only eating fruit and not having any more traditional carbs. When I switched to containers I was excited about having both again."
Bottom Line
The Bottom Line on 2B Mindset
2B Mindset is a unique approach to weight loss. The program focuses on lifestyle changes and your relationship with food. It also addresses underlying issues or the root causes, slowing weight loss.
The benefits of 2B Mindset are there, but many other programs can meet your individual needs and are backed by multiple clinical studies when it comes to losing weight.
One of the weight-loss systems we've seen is called Noom. This weight-loss program includes personalized meal plans, human coaching, and extensive food tracking, to name a few. Plus, the Noom program's benefits have been published in multiple scientific journals, including BMJ Journals and Scientific Reports. 
The company behind Noom is so confident in their system, they're offering a  free trial offer.
Learn More About Noom »