3 Ballerina Tea Review

- 12 Things You Need to Know
3 Ballerina Tea is one of several brands offering hope as it relates to constipation or other gastrointestinal concerns. Some places it's sold as tea and others as a detox tea. Our research team wanted to know which one 3 Ballerina Tea was. So, we focused first on the benefits of the ingredients. Then, we studied the potential side effects of the ingredients. Finally, we compiled the data to give you the bottom line.
3 Ballerina Tea Readers:
Noom
is offering our readers a
free trial
, for a limited time.
Click here
for this special offer!
Overview
What is 3 Ballerina Tea?
The 3 Ballerina Tea Dieter's drink is a herbal diet tea that is considered to be the zenith of all diet teas. There are numerous diet teas on the market, so it is hard to find the perfect one for you.
The 3 Ballerina Tea seems to be a fan favorite. This tea has set itself apart from others because it has made unprecedented claims about being caffeine-free.
3 Ballerina Tea Competitors
How Did 3 Ballerina Tea Start?
It is a strange fact, but the 3 Ballerina Tea is not an herbal tea. The drink is steeped from dried leaves of the Chinese Mallow and Senna.
These leaves happen to be powerful diuretics and laxatives.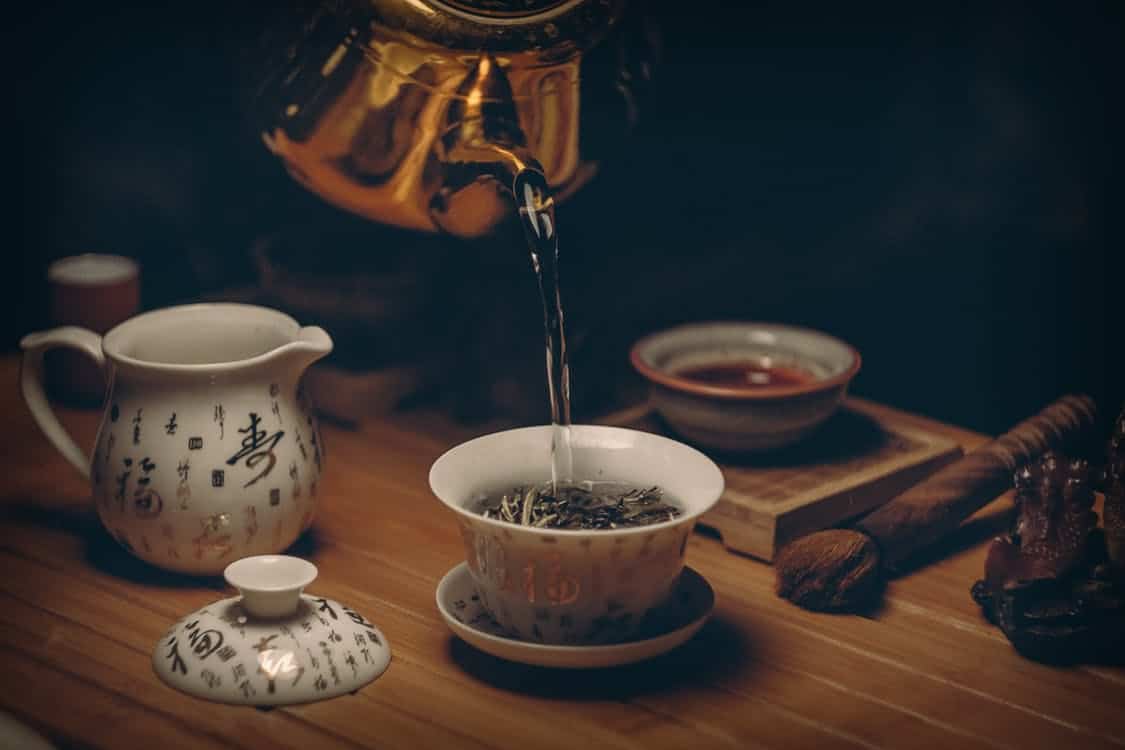 Scroll below for one of the best products we've seen over the last year.
Claims
3 Ballerina Tea Claims
3 Ballerina Tea is a fan favorite due to its lack of caffeine. This claim is one that is heavily utilized and paraded by the creators, judging by the fact that it's one of the first things you'll read on the box.
By not using tea leaves, the product is able to be caffeine-free.
The creators instead opt for alternative herbs like Chinese mallow and Senna, effectively leaving caffeine out of the equation.
3 Ballerina Tea has become the number one option for many dieters due to the adverse effects caffeine has on the human body. These effects include headaches, nausea, body tremors, and insomnia.
Caffeine is usually used for the user to have an energy boost. The 3 Ballerina Tea doesn't have caffeine, but it can increase your energy levels.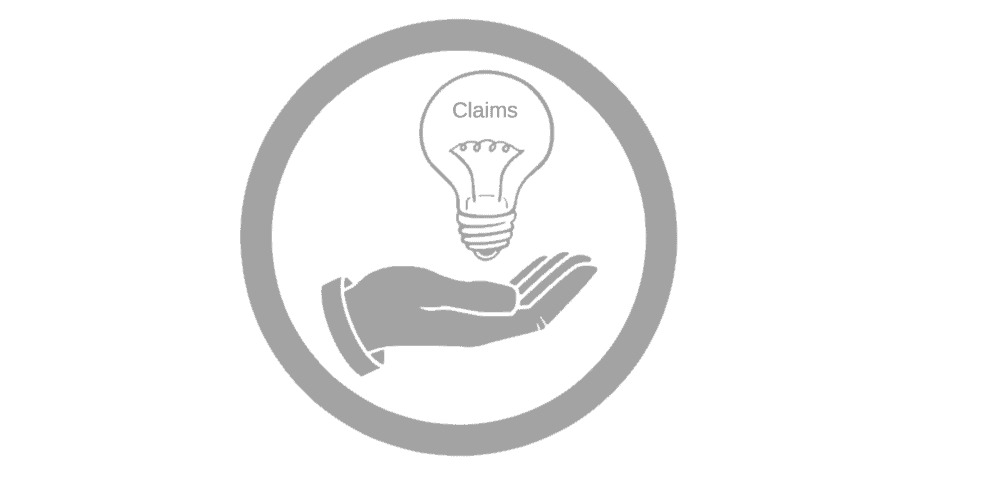 It can complete this by ridding your body of toxins and excess water. By removing these from the body, you can function at a higher level, thus, feeling more energized.
In conjunction with those claims mentioned above, 3 Ballerina Tea also touted to be great for the digestive system.
Bloggers and previous users recommend a regiment of drinking two cups on a regular basis every day.
In doing so, you would be doing your body a huge favor because the 3 Ballerina Tea will help fight flatulence, constipation, and bloating.
You would be doing your colon a favor as well since the tea's detoxification properties are supposed to flush out the impurities that taint your colon. It is also proven to help prevent diarrhea.
3 Ballerina Tea is also known to help users shed unwanted pounds. The tea can do this because it possesses laxative qualities. The food you eat during the day is sifted out of your body rather quickly and does not have time to manifest into fat deposits.
Ingredients
3 Ballerina Tea Ingredients
Many dieting drinks on the market have a long list of ingredients.
The ingredients in the 3 Ballerina Tea include:
Chinese Mallow
Chinese mallow, also known as cluster mallow or Malva verticillata, is an herb indigenous to East Asia. It has been used for centuries and is considered to be one of the five consumable herbs during the eon. Across the big blue seas, inhabitants of ancient Greece and Rome were also hooked on the mallow, using it as food and medicine.
In more recent times, only the seed is used medicinally. Chinese mallow gained traction as a powerful laxative to relieve constipation and to increase urine production by acting as a diuretic. This helps alleviate water retention in the body.
The seeds of the Chinese mallow contain mucilage, polysaccharides, and flavonoids, and is packed with tons of antioxidants, according to the Journal of Pharmaceutical and Biomedical Analysis. 
Some research done on the herb also shows it to have antidiabetic effects, per a study published in the Journal of Microbiology and Biotechnology. Apparently, the Chinese Mallow does this by decreasing glucose levels in the blood.

Senna
Senna, or otherwise known as cassia angustifolia, Senna alexandrina, day, or Indian senna, is an ornamental Asian herb. The functional proponents of this herb are its fruit and leaves, which are dried and pulverized into this tea.
Senna's main benefit is its laxative properties; it is often used to clear out the bowels instead of a colonoscopy, according to the World Journal of Gastroenterology.
Intake of senna orally is highly effective in treating constipation. It is approved by the Food and Drugs Administration (FDA) to be safe for consumption by children.
The sennosides in senna are what give this herb its laxative properties, and triggers a response in the body to expel bodily fluids in the bowels.
However, it is important to be cautious when consuming senna, as it has the potential to be toxic in large amounts, according to LiverTox.
3 Ballerina Tea Flavors
3 Ballerina Tea comes in various flavors and strengths, including:
Extra Strength
Cinnamon
Orange
Lemon
Regular Strength
Ginseng
Does 3 Ballerina Tea Work
Consumers have been raving about the weight they've lost from drinking 3 Ballerina Tea. It is important to note that many consumers have warned of the potency of its bowel cleansing ability.
There are two different ways to enjoy 3 Ballerina Tea, as it comes in regular and extra strength.
Benefits
Benefits of 3 Ballerina Tea and Results
It is hard to tell whether or not this tea is effective. Many people see different results. You will find some of the positive aspects of this tea below.
No Caffeine
This tea substituted the traditional herbal tea leaves, for their special blend. This substitution allowed them to make their tea caffeine-free.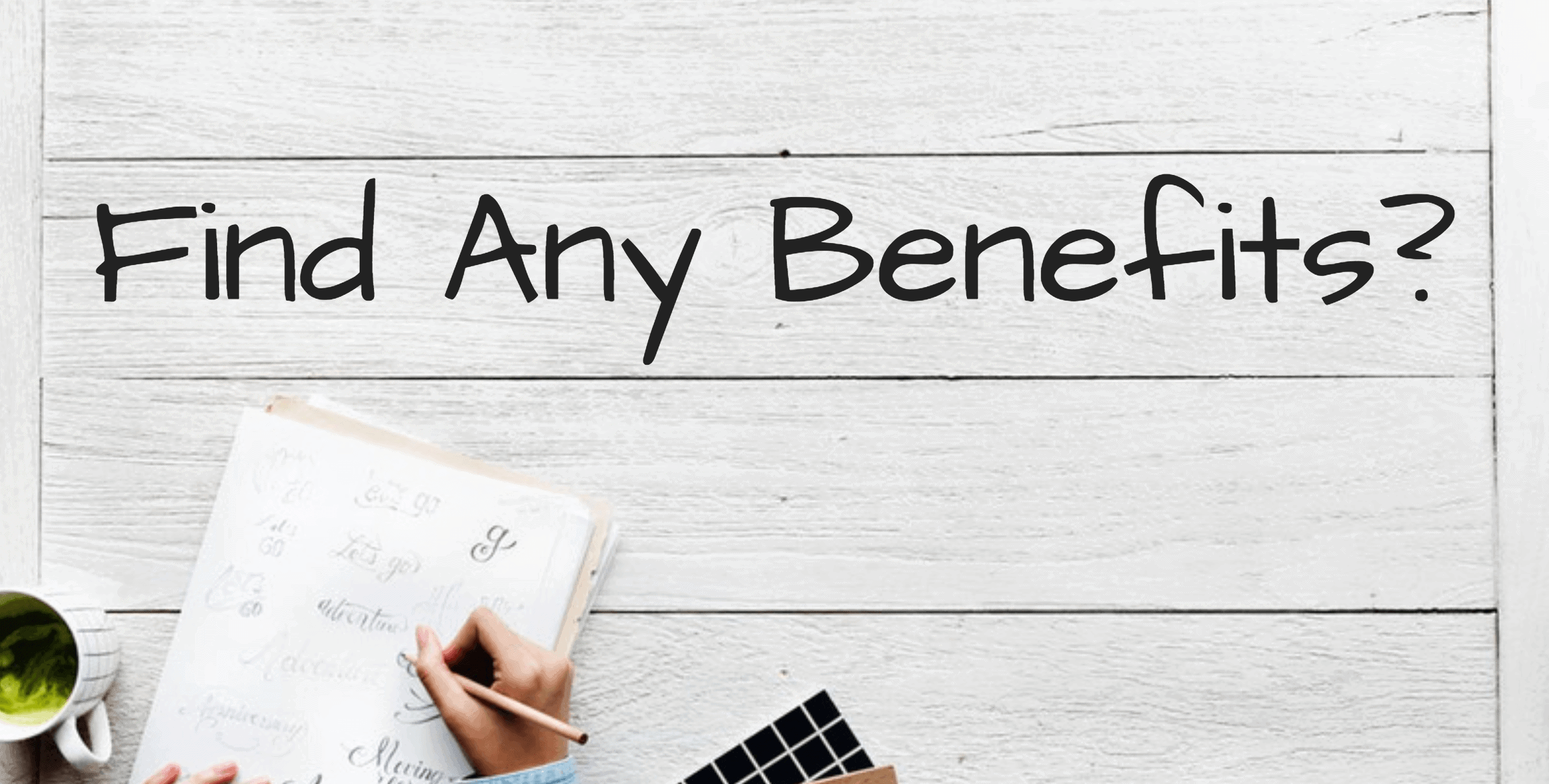 Laxative effect
Senna is known to be a powerful laxative. The herbs that contribute to the laxative quality are safe to consume. The laxative will be sure to provide you weight-loss results. Aside from weight loss, individuals use this tea to relieve constipation.
Diuretic Effect
Diuretics are usually water pills that stimulate the excretory system to release more water as urine, then reabsorb the water into blood circulation. By promoting the removal of excess fluids in the body, the look and feel of a bloated stomach is reduced and keeps the body fresh and energized.
3 Ballerina Tea Directions
This tea is rather simple to prepare, and even easier to consume.
Step 1
Begin by diluting the tea to prevent stomach irritation. Add four cups of hot water to a teabag in a jug to produce a dilute batch of tea. Allow sitting for a few minutes.
Step 2
During the first two days of trying out 3 Ballerina Tea, have a cup of the diluted tea once in the morning and another before bed. Any excess tea can be stored in the refrigerator.
Step 3
Day 3 onwards, drink the tea at full strength by adding one tea bag into a teacup and then proceed by adding a cup of boiling water.
Step 4
Keep in mind that you need to stay hydrated during this cleanse to combat the possibility of dehydration from the diuretic. Make sure your body gets at least eight glasses of water.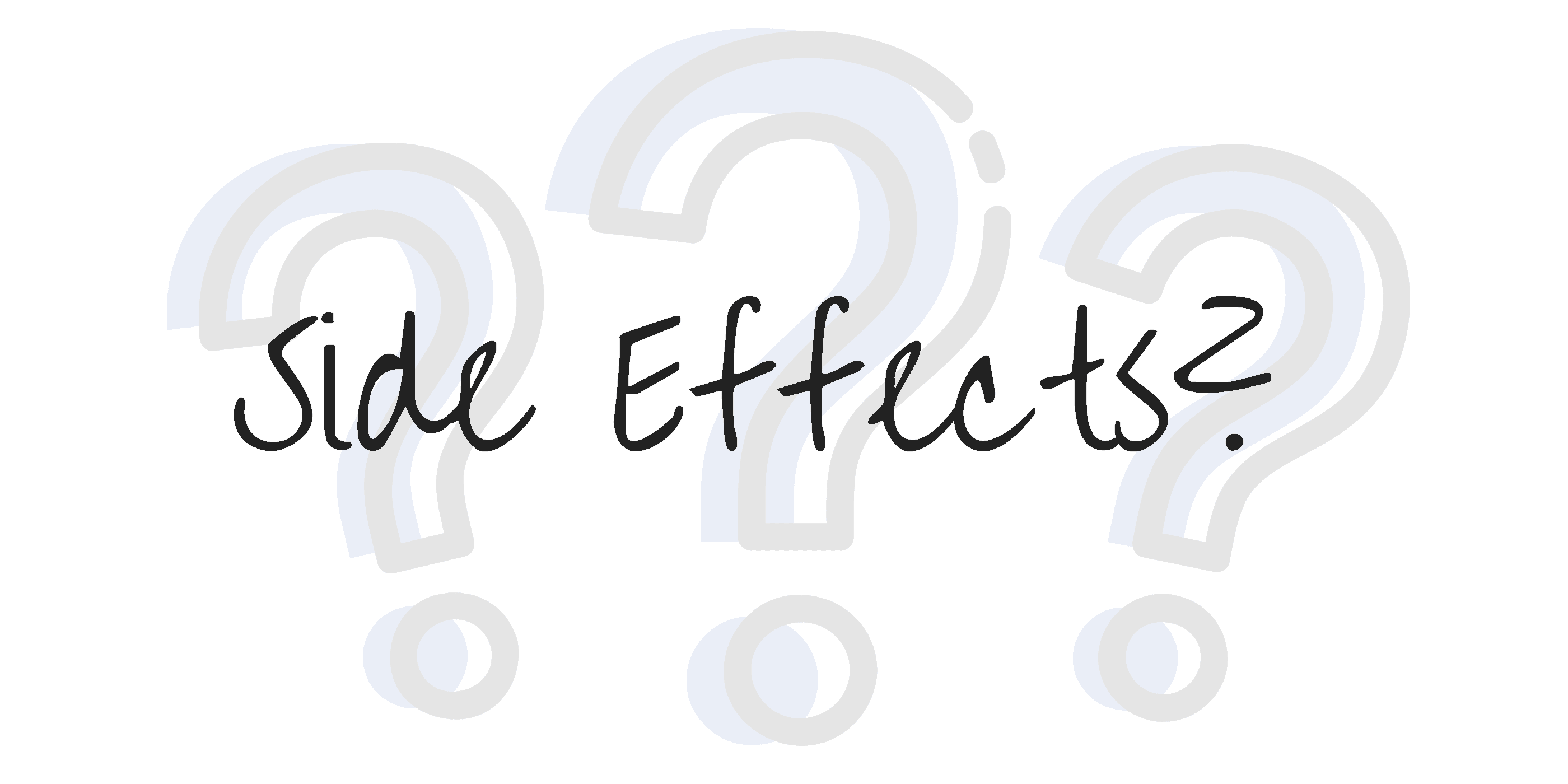 Side Effects
3 Ballerina Tea Side Effects
If your mission is to lose weight, then 3 Ballerina Tea will help you meet your goal. Just like most weight loss products, there are always associated side effects.
The most important thing to note when using this tea is not over to do it. If you consume too much of this product, it can lead to dehydration. This product is successful by being a diuretic and laxative, both of these eliminate water from your body.
If you do not keep your body properly hydrated you could damage your kidneys, heart, and liver. Dehydration will deprive your body of sodium and potassium, which are critical for the nervous system.
The sudden internal change brought about by this product could cause nausea. Your body may view this product as foreign and reject it. If this occurs, it will lead to nausea and vomiting.
3 Ballerina Tea Warning
The producers warn consumers to stop intake if they develop abdominal pain, loose stools, or diarrhea. This drink is not recommended for those who are pregnant, nursing, or taking other medications.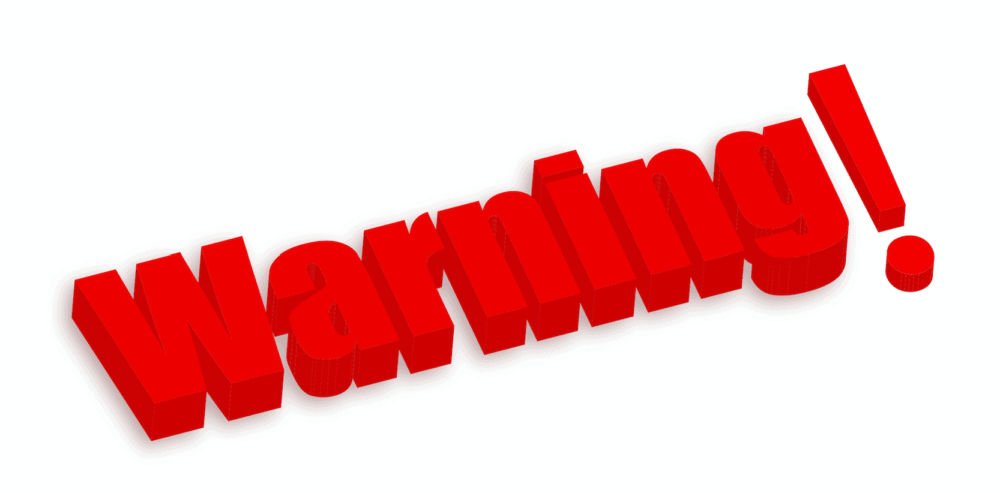 Any 3 Ballerina Tea Lawsuits?
A lawsuit was filed against Truong Giang Corporation in 2015 for false advertising on eleven of their household products, including 3 Ballerina Tea. The class-action lawsuit defiled the packaging's failure to mention that its claims to help with weight loss were not approved by the FDA.
The plaintiffs asserted claims under California's Consumer Legal Remedies Act, Unfair Competition Law, False Advertising Law, and breach of express and implied warranties.
Truong Giang Corp. denied the allegations but agreed to settle the false advertising class action lawsuit to avoid the burden of ongoing litigation. The verdict was that Truong Giang Corp. had to change the labels to truthfully reflect the nature of their products, which they have, reports Top Class Actions.
What Users Are Saying
"Ballerina Tea works. Great tea. It cleanses you gradually. Drink plenty of water and fruit to activate its potential. I use it on the weekends because it really works."
"The product did not produce the results that I was looking for."
"I'm sure this tea actually works, it just didn't work for me. If you have a sensitive stomach or you get nauseous easily, I wouldn't recommend this tea. I have it a try last night and all I did was throw up until 5 am. I'm pretty sure nothing was supposed to come out of that end lol. Maybe I used it wrong? Or drank it at the wrong time. All I know is that you need to be very careful and think about your current health state before purchasing this tea."
Bottom Line
The Bottom Line on 3 Ballerina Tea
For some, 3 Ballerina Tea is a beneficial dietary supplement that helps with regularity. Others claim it offers no support. Based on research, there's a chance you'll see some result, considering the active ingredient is senna; an ingredient researched for its laxative effect.
While 3 Ballerina Tea serves a specific purpose, it may not be the best option for someone wanting to bolster their weight management plan. You should consider a comprehensive weight-loss plan with all the tools you need to start losing weight in a healthier way.
Among the best we've seen is one called Noom. Noom offers personalized meal plans, an extensive food database, human coaching, and more to help its users make healthier choices and lose weight along their way
Also, the company behind Noom is confident in their supplement, so they're offering Dietspotlight readers a free trial for a limited time. This offer won't last long, so make sure to check it out!
Learn More About Noom »