ACE Review

- 18 Things You Need to Know
The Appetite, Control, and Energy (ACE) diet pill focus on controlling hunger and boosting energy. The company says the supplement has 'the most effective types of ingredients available.' While the product has some ingredients that are effective in controlling blood sugar, such as chromium and white kidney bean extract, the product no longer contains the stimulant DMAA, which it seems to have relied on heavily. Users of the current version report that it is not very effective.
And even though there are research backing ACE's ingredients, there are no clinical trials about the formula as a whole. Our team picked apart the side effects and user reviews to find out if this pill is worth it. Read on to get the Bottom Line on the product.
ACE can be purchased through their Official Site.
Overview
What is ACE?
ACE (Appetite, Control, Energy) is a diet supplement by Saba that is meant to provide hunger control and energy. It is essentially an energy booster which contains caffeine, chromium, African wild mango, green tea extract, white kidney bean, Rhodiola Rosea root, and B vitamins. For best results, the suggested dose is about one capsule a day.
It is known that the ACE Company actually does not offer a precise plan, and instead, it just recommends a balanced diet. This company even suggests getting more active to make speed up weight loss.
The diet pill adopts the ACE old formula and suggests that you don't need to exercise while using ACE necessarily. The diet pill is described by GNC as one of the greatest appetite suppressants in the industry. Moreover, there's a lot of buzz about it, and this may perhaps be because of many success stories related to this supplement.
Many people think that their weight loss program is not bringing any results, so they feel the need to try this supplement, believing it could also assist in improving overall health assisting you in reaching your desired goal. Based on Saba ACE diet pills reviews, it is believed that this supplement is an extremely alluring product which could help people lose weight. This company motivates you to include a low-calorie diet in addition to an exercise routine program.
People go for this brand because it uses natural ingredients and has lots of positive reviews online. It works to support weight loss programs and points out the importance of dieting and exercising.
Nutrition Reviews — "Chromium is only a small part of the puzzle in the control of weight loss and body composition, and its effects, if present, will be small compared with those of exercise and a well-balanced diet."
Nutrients — "The evidence presented in this review indicates that WKBE [white kidney bean extract] aids weight loss, inducing small (average −2.6 kg) but potentially meaningful reductions in body weight in humans on a short- to medium-term basis (28 to 84 days) compared with a placebo, particularly when consumed alongside a high-carbohydrate diet."
International Journal of Food Sciences and Nutrition – There's been decades of research into the health benefits of green tea. And, much of that research has to do with metabolism and weight loss. However, sometimes you'll find a study here and there that says green tea doesn't help obese people lose weight.
Products Similar to ACE
How Did ACE Start?
The ACE diet pills trend and wholesale are growing, but you also need to know about the company and how it started. ACE was initially introduced in 2001 by AMS Health Sciences. Since its beginnings, the company has been using natural ingredients, and it is available on the website as well as through distributors. This company has a strong understanding of the industry, and customer comments tend to be positive as well.
Scroll below for one of the best products we've seen over the last year.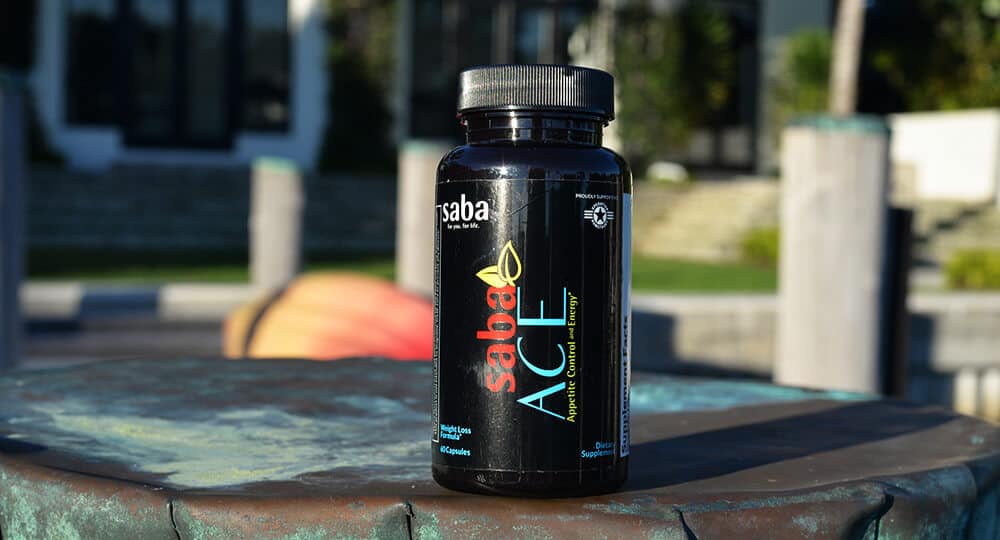 Claims
ACE Claims
Based on ACE diet testimonials, there are certain claims. The official website claims that this supplement includes "the most effective types of ingredients available in the market." However, people usually could not find any clinical studies connecting this formula to weight loss, when there are some supplements do come with certain backing in the market.
Details mentioned on the website are limited. However, they claim that the supplement is composed of a harmonious mix of powerful ingredients that also include caffeine and several average weight loss-based additives. It is known that Saba "ACE" means "Appetite, Control, and Energy," and so its goal is to suppress appetite while assisting in weight control.
The company claims that its formula provides compensation plans suited for individuals who trade products. This is perhaps the reason why the supplement is greatly recommended in its reviews because those people who claim to receive astonishing results might be attempting to enroll in the program.
How Does ACE Work?
The ACE diet pill works based on the use of natural ingredients. The formula works through the combination of natural ingredients that optimize the capacity of weight loss.
It is also meant to provide increased appetite control and give you energy for the entire day — ingredients such as spirulina, caffeine, and geranium flower work to suppress the appetite.
They also regulate the user's mood and balance their mental state. Furthermore, caffeine works to stimulate the natural thermogenic procedure of the body, doubling the body's temperature to lead directly to weight loss.
Apart from that, chromium, green tea extracts, and caffeine work to burn fat. The cocoa powders and the vitamin B6 work to produce higher energy for the body. In general, ACE works on weight loss in many ways.
Ingredients
ACE Ingredients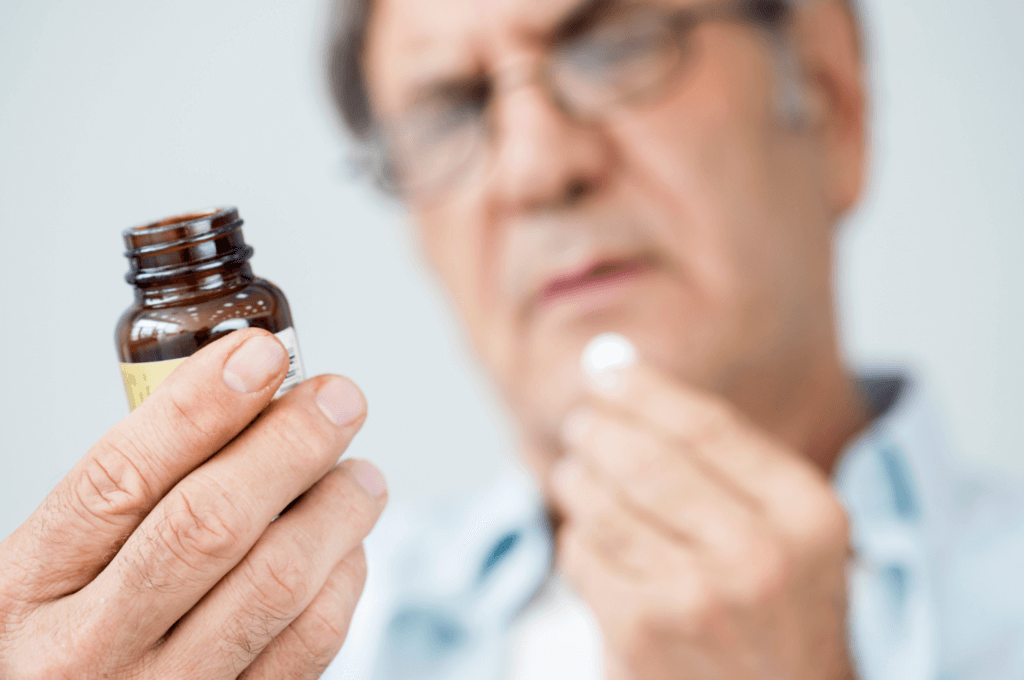 The ACE ingredient details are listed below:
B Vitamins
Chromium
Caffeine
Green Tea Extract
African Wild Mango
Rhodiola Rosea Root
White Kidney Bean
A single capsule of ACE contains 180mg of caffeine. The ACE natural components are known to bring many benefits. Several of the added vitamins and minerals could be replaced by whole foods.
The major ingredients are Rhodiola Rosea, caffeine, green tea leaf extract, African mango wild seed extract, and white kidney bean extract. Rhodiola Rosea and white kidney bean extract haven't been proven to be effective.
Is ACE Effective?
Until now, there is no scientific research connecting ACE pills to weight loss. There are some studies relating to green tea and caffeine; however, they are not linked specifically to this formula.
Some users have questions about whether the supplement makes you lose weight. Based on ACE diet pill ingredients, the helpful customer comments, as well as longevity, it has potential. Thanks to its all-natural ingredients and efficient work process, it works as it uses a logic weight loss program, working in a positive direction. Most users are satisfied with their results.
B vitamins are essential to producing energy in the body. Caffeine has a similar effect due to its role in the nervous system, according to StatPearls.
The National Center for Complementary and Integrative Medicine found that green tea extract can improve energy and can be beneficial for heart disease risk factors.
Although African mango is used in this formula for weight loss, no research has reported these effects, according to the Journal of Agricultural and Food Chemistry.
According to the National Center for Complementary and Integrative Medicine, rhodiola may cause an improvement in physical and mental performance, though more research is needed.
White kidney bean may help block carbohydrate absorption and lead to significant weight and waist size reduction, according to Alternative Therapies in Health and Medicine. 
Benefits & Results
ACE Benefits and Results
The benefits and the results of this supplement are an essential topic to focus on. After knowing the details about the benefits, they can decide whether to try and look for this supplement. Let's take a look at the benefits:
Saba comes with an extensive range of health products. These include borojo fruit, pomegranate juice, and the franchise product – the ACE diet pill.
The ACE lifestyle weight management program is the reason behind the pills going viral online. This may encourage you to give the supplement a try.
The supplement helps with appetite reduction and boosts your energy.
It uplifts the mood and works as an anti-stress supplement.
The results achieved by supplement users and its potential benefits indicate that it is promising. The majority of users said that they are happy with the results after using this supplement regularly, which shows that it'll be most effective if used regularly.
Results revealed that the diet pills assist you in managing your hunger urges so that you can avoid tedious munching that leads to weight gain. Additionally, the supplement use showed a boost in energy levels, giving users an extra push while working out. The results also showed that it became the most well-known appetite suppressant within the industry.
Details on ACE and Weight Loss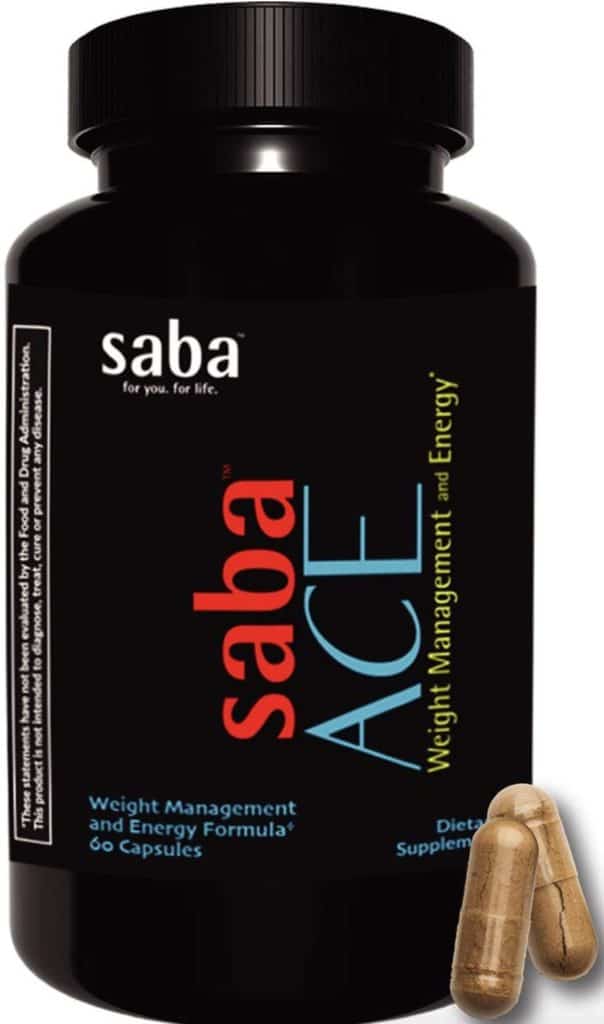 While discussing the details of this product, analyze its ingredients. Components like Thiamine, Vitamin D, Niacin, Riboflavin, Vitamin B12, Vitamin B6, Pantothenic Acid, and Folic Acid are common vitamins that are even found in daily foods.
Chromium is essentially a trace mineral, meaning people generally require it in smaller quantities — the component assists on the metabolization of fats, carbohydrates, and proteins. Caffeine is primarily a stimulant and research says it boosts the metabolism. In its formula, green tea is essentially a powerful antioxidant which helps boost energy levels.
African wild mango's research shows that it burns belly fat and facilitates weight loss.
Rhodiola Rosea has been used in conventional medicine to reduce fatigue and clear the mind. And finally, white kidney bean is commonly used as a "starch blocker."
Although positive reviews suggest good things about the ACE diet pill, it's important to take into consideration the potential of health risks when using the diet pill. While discussing some negative points about the supplement, few users have found that it leads to side effects of using stimulants.
Directions
How to Take ACE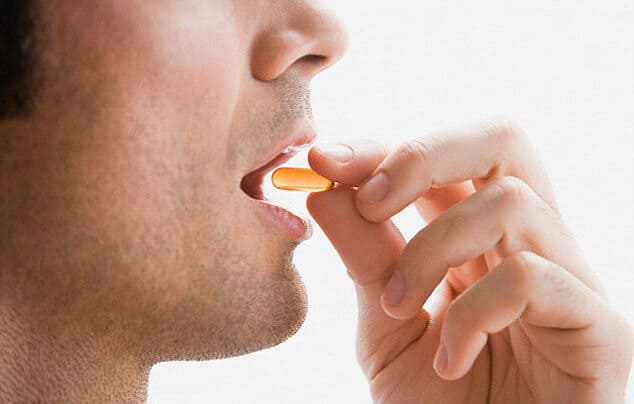 The proper knowledge of the ACE diet pill dosage is important. For the first week of use, ACE recommended taking single capsules regularly to check tolerance. In the following weeks, users could gradually increase intake to around two, and eventually, three pills every day. All users' habits are different, so you need to make your individual research. You can try it for 90 days and then see its results. Few users begin losing inches initially, and later, notice changes in weight.
Most users consume a single pill a day and occasionally increase it to two pills a day. They do that if they feel the need for more energy, and that depends entirely on the person, but it is advised to begin with one pill and only afterward increase to around two or three pills if needed.
Cost
Cost of ACE
The ACE diet pills price isn't listed on the official website, as of February 2021. You can get them on Amazon for around $50.
Every bottle comes with a 30-day supply. Components like green tea leaf extract could be bought at a lower price elsewhere.
Where to Buy
Where Can I Buy ACE?
Other than online health retailers on eBay, hundreds of distributors sell it globally. Through the ACE guarantee, users are given 30 days to return the supplement and can send back any unused portion to the company to get a full refund, not including shipping and handling.
The original Saba ACE is also in demand. It is important to remember that there are synthetic products available on online sites and health retailers, so make sure that your merchant selling on Amazon is Saba. Alternatively, you can buy it through the official Saba website.
Side Effects
ACE Potential Side Effects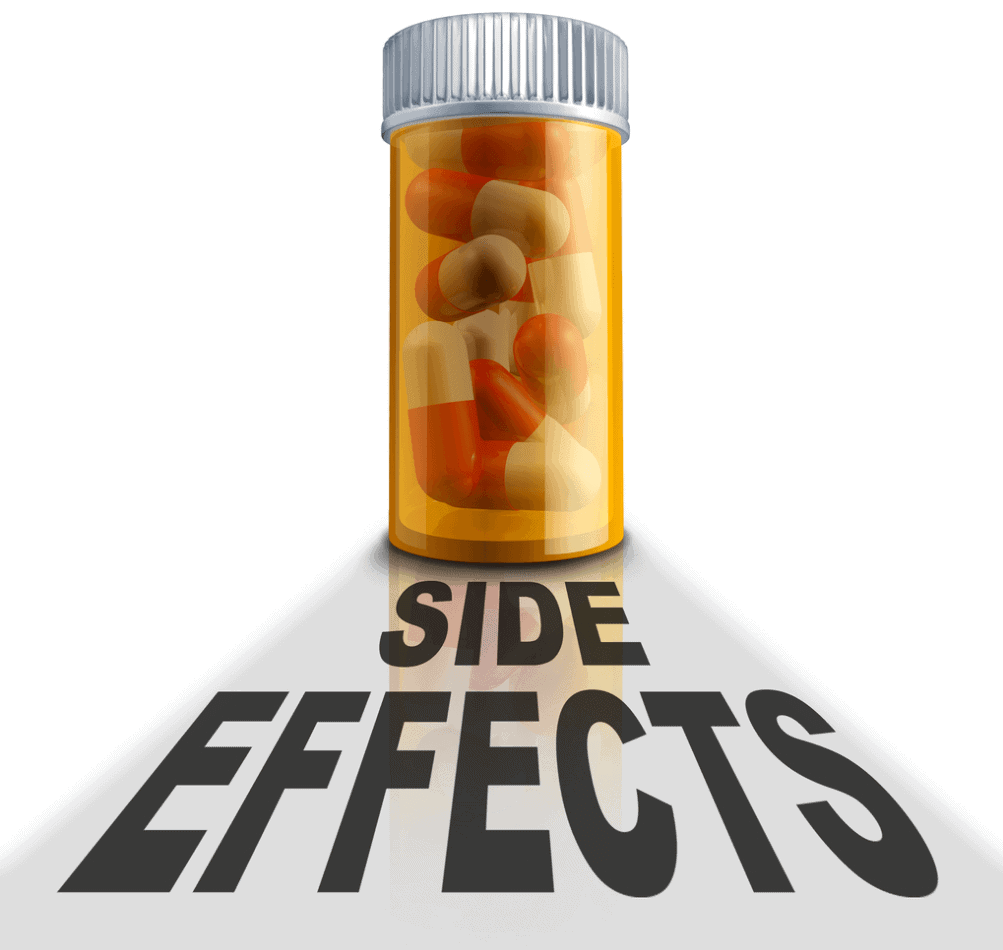 The Saba diet pill and its variant, Xtreme 5000, come with some side effects that include stomach discomfort, dizziness, and nausea. Such reactions have been brought up by its users.
The ACE natural components do not lead to severe side effects. Some users stated that around one hour after consuming them, they felt nauseous and dizzy, while others stated that consuming a single pill per day altered their heartbeat, and discontinued use. Also, some commented that they felt clammy, sweaty, and reported stomach issues. On the other hand, some happy users stated that there were no significant side effects and no harmful ones.
The research based on ACE diet pill dosage and side effects showed that if there are some side effects, and that might put a curb on its long-term success. If the supplement makes dieters feel worse when using it, that could be an issue.
Apart from that, some of the stated health risks found online include:
Headaches
Jittery
Dizziness
Ringing in the ears
Hair thinning
Dehydration
Shakes
Ringing in ears
Such risks could also be caused by the wrong use of the diet pill. Saba also made it obvious that to ensure a positive outcome; users must consult a physician. Also, they need to drink plenty of water and understand and follow the instructions on the bottle.
Product Warnings
ACE Product Warnings
While talking about the details and reviews, users normally get scared about the product warnings. Let's take a look:
The latest and improved formula seems to control appetite less and give less energy than the original formula did.
Due to possible negative reactions with medications, consult with a physician before using this supplement.
There are health risks listed in the side effects section, and it is important to read them before consumption.
As of now, there are many fake diet pills with the name ACE online.
Some of the adverse reactions are caused by the excessive use of synthetic forms (fake or copied) ACE supplements.
Such fraudulent products are usually marketed on websites like eBay or Amazon and some other online health shops. The best way to avoid falling for faux products is just to buy them from the official Saba website. You can also get it from any legal Saba distributor near your area.
Lawsuits
Are There Any ACE Lawsuits?
In July 2014, it was revealed that the FDA sent a warning letter to AMS Health Sciences, the company responsible for ACE. This statement claimed that the website of the company advertised supplements in the form of drugs to cure health issues. Since then, every violation has been resolved. There are no other major lawsuits against this supplement.
Pros & Cons
Pros and Cons
Pros
Lifts mood
Reduces stress
Decreases appetite
Cons
A lot of side effects
Ineffective ingredients
ACE Review
Before coming to any strong conclusions regarding the supplement, focus on the reviews. It is vital to consider Saba ACE diet pills reviews. The supplement reviews have listed both pros and cons. Also, they highlight the presence of any side effects when taken regularly. Let's have a close look at the reviews of the supplement.
Some users stated that the leading concern they had for this diet pill is based on ineffectiveness of its ingredients. This is also related to some ACE diet pill side effects mentioned by users.
They stated that if this supplement could not live up to its promises, they would never go for it again. They also expressed that the supplement was not precisely what they anticipated and felt that it failed to suppress appetite or give any more energy.
While there are negative aspects of ACE, there are also positive ones, pointed out by users who stated that it seamlessly works to uplift the mood and works as an anti-stress supplement. They also felt their appetite decreased and higher levels of energy. This ultimately points to pros from taking these pills.
After the prominent hype, good and bad reviews, benefits, and cost, would you be willing to give the ACE supplement a go?
What Users Are Saying
What Users Are Saying
"Energy galore! – I take one before the gym, and workout 1 1/2 hours. When I get home, I can clean for hours. It really makes a difference."
"Does not work. – Nothing like the Ace that I used to take. No hunger suppression and I seem to have even less energy. Waste of my money."
"I've been taking these pills for awhile now. They don't help at all with weight loss, however they do help with energy. That's the reason I take them. They are cheaper to buy on here than from a person signed up to sell them from Saba."
Bottom Line
The Bottom Line on ACE
Will ACE help you lose weight? The positive customer comments and longevity are promising, but we're skeptical about this one because of the lack of scientific research supporting weight-loss. Plus, we're concerned about the limited results and negative side effects reported by customers.
If you'd like to get into shape, we recommend going with a program that is backed by clinical studies and stays away from restrictive dieting.
Among the best weight support apps we have ever seen is one called Noom. Noom offers personalized meal plans, exercise tracking, human coaching, and more to help its users learn about their eating behaviors, make healthier choices, and lose weight.
Noom is offering Dietspotlight readers a free trial offer for a limited time, so be sure to check it out.
Learn More About Noom »