Aaptiv Review

- 16 Things You Need to Know
We love fitness products that help you reach your goals. One that caught our attention is called Aaptiv. It claims to be a "Personal training for everybody and every goal." This could be a great motivational tool for those who want to exercise and live their best lives.
Our research team focused on the benefits of a fitness app and how it works; the cost, potential drawbacks, available workouts, and any research supporting the claims. We then compiled the facts to give you the bottom line.
Aaptiv can be purchased through their Official Site.
Overview
What is Aaptiv?
Aaptiv is an on-demand audio fitness app that you can use anywhere and anytime, directly through your cell phone. It essentially gives you unlimited access to thousands of programs and workouts, which are guided by "world-class certified trainers."
This fitness tool is an alternative to in-person exercise classes, instructional DVDs, and online videos. This way, you never stare at a computer, phone, tablet, or TV screen.
You listen to the audio-based instruction from the personal trainer and some inspirational music playing in the background. You are free to focus solely on your proper form while enjoying your surroundings.
Now, Aaptiv offers an app called Coach. Apparently, this app can help individuals track fitness levels, create exercise plans, and can be connected to various fitness trackers.
Does It Work?
Aaptiv Contact Information
The Aaptiv Headquarters
1140 Broadway Room 803
One World Trade Center, 49th Floor
New York, NY 10007
Hours of Operation:
Monday-Sunday: 8:00AM – 10:00PM (EST)
Email: support@aaptiv.com
Phone: 1-877-290-2815
Products Similar to Aaptiv
Brand History
How Did Aaptiv Start?
Aaptiv was created in 2015 by Ethan Agarwal while trying to stay fit on his business travels.
He was having difficulty staying motivated while running/jogging, so he came up with the idea for an audio-based guide that could help him with personal instruction and proper form.
Fast forward a bit, and Aaptiv is now one of the fastest-growing mobile fitness products available.
Scroll below for one of the best products we've seen over the last year.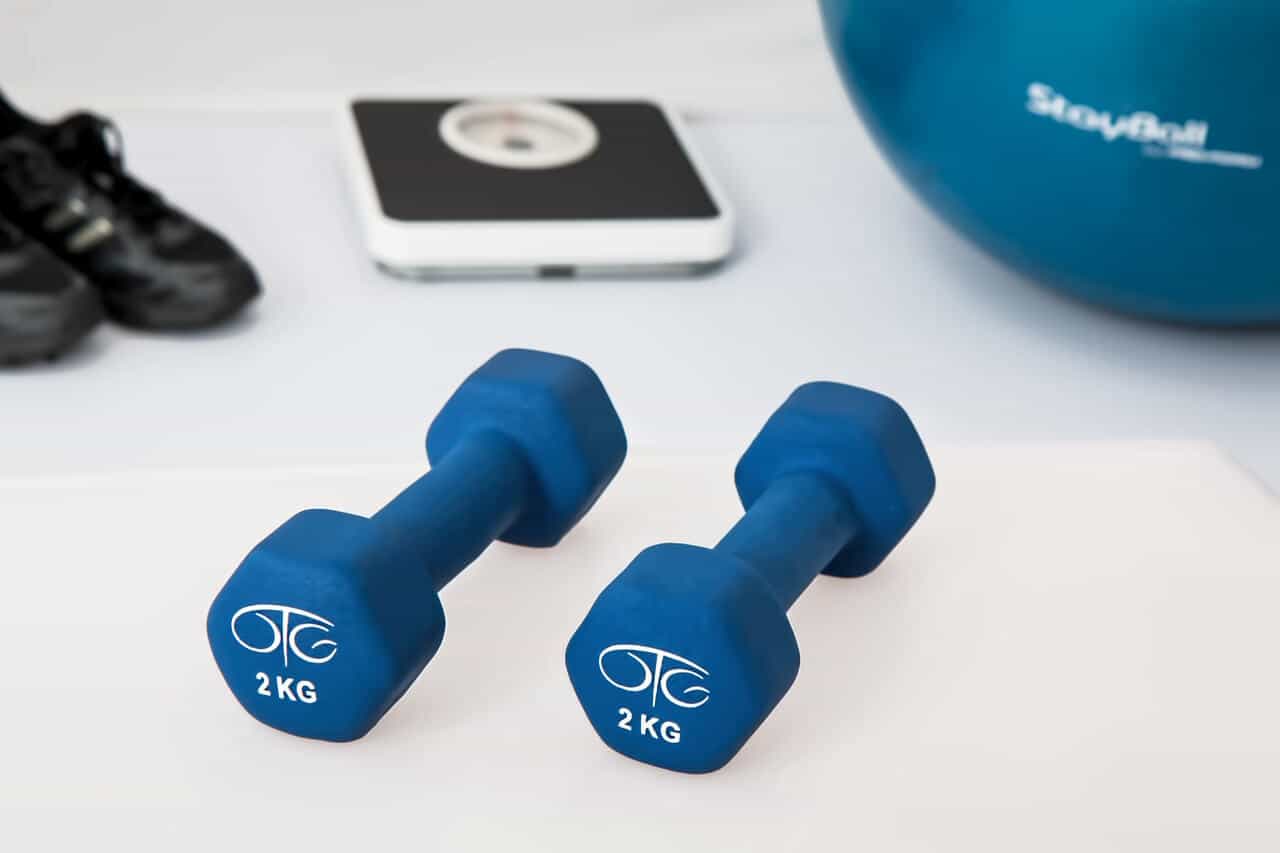 Claims
Aaptiv Claims
Aaptiv claims to give you a perfect workout, whenever you want, wherever you want – in just three easy steps.
Certified personal trainers created these workouts, and this app provides you with instant access to the fitness programs and exercises that you enjoy/prefer.
This way, you can achieve your fitness, health, and weight-loss goals.
All you need is your smartphone, and there are no screens or video presentations at all.
You will never get bored because there are more than 2,500 different guided workouts to choose from.
You also get access to an inspiring and supportive community group that helps you stay motivated.
Food and Recipes
Aaptiv Food and Recipes
There are some food recommendations and recipes provided through Aaptiv.
To be clear, these are healthy eating options and are intended to assist you with overall health, fitness, muscle building, wellness, and weight-loss goals.
The ingredients for these recipes can be found in most common supermarkets and grocery stores so that they can be made in the comfort of your own home.
According to the Harvard School of Public Health, eating a healthy diet that is low in saturated fats and includes lots of fruits and vegetables and a moderate amount of unsaturated fat can help maintain a stable weight.
Foods that have a gentler effect on blood sugar, such as steel-cut oats, whole-grain bread, beans, and wheatberries, may be beneficial for weight control.
Workouts
Aaptiv Workouts
So, what kinds of Aaptiv workouts are we talking about? Naturally, you need to know what your options are before getting involved with this fitness app. Here is a look at the 12 category options you have:
Outdoor running/jogging
Treadmill running
Strength training with weights or bodyweight
Elliptical
Indoor cycling
Stairclimber
Rowing
Stretching
Yoga
Meditation
5k, 10k, half and full marathon
High-intensity interval training (HIIT)
You should also note that Aaptiv offers both beginner-level fitness, as well as advanced programs. You can also choose from older adult fitness, pregnancy options, and weight loss exercises.
Why is Exercise Important?
According to CSHPM, exercise offers several benefits, including:
Burning calories
Boosting metabolism
Weight loss maintenance
Heart health
Mood enhancement
Better sleep
Muscle and joint health
Improved digestive function
"But following the guidelines and getting at least 150 minutes a week (2 hours and 30 minutes) of moderate-intensity aerobic activity can put you at a lower risk for heart diseases.
"You can reduce your risk even further with more physical activity. Regular physical activity can also improve your cholesterol levels."
Exercise helps boost immunity, improve your body image, strengthen the brain, and increase stamina levels. It goes on to say that more exercise can lead to better sleep.
Benefits and Results
Aaptiv Benefits and Results
This fitness app is touted as the answer to your fitness needs. Here is a quick run-through of the Aaptiv benefits:
Can be used anywhere, anytime
No video distractions
Personal trainer guidance
Thousands of different workouts
40 new classes every week
12 different workout categories
Music to inspire you
Suitable for at home, in the gym, or outdoors
Note that Aaptiv results will undoubtedly vary from person to person. A lot depends on how devoted you are and how much you're willing to work out.
Effectiveness
Does Aaptiv Work?
Well, this may depend on you and how devoted you are to using this convenient fitness app.
Since Aaptiv offers a wide array of exercise programs, it can certainly help you stay more active and give you various ideas for staying fit and burning off calories.
Since Aaptiv workout programs incorporate music, this may aid with progress.
Since Aaptiv offers most types of exercise and gives you the option of at home, at the gym, or outdoors, it is more likely to yield results.
After all, you are much more likely to stick with it if you enjoy what you're doing and find it easier or more convenient to stay active.
When Dr. Anthony Dugarte chimed in, he offered, "Though this product likely speaks to more experienced users that are comfortable not having in-person guidance, the fact that thousands of programs are available means there is something for all skill levels. When coupled with healthy meal choices, daily exercise in this form can provide the boost necessary to reach health and fitness goals."
Weight Loss
Details on Aaptiv and Weight Loss
The reality is many of the exercise programs available from Aaptiv can aid with weight loss. What's more, some recommendations are specifically for individuals trying to shed some unwanted pounds.
Aaptiv offers "High-intensity interval training to help you more effectively burn calories, build muscle, and lose weight."
Studies have demonstrated that this type of exercise does aid with weight reduction.
A study in the Journal of Diabetes Research shows more positive HIIT results. "Female subjects who did HIIT lost comparable amounts of abdominal fat as female subjects who performed a moderate-intensity aerobic exercise.
"These results led study authors to argue that HIIT is superior for fat-loss due to its time efficiency, as both study groups followed their respective training programs for 12 weeks and burned equal amounts of calories during their exercise sessions."
Directions
How to Use Aaptiv
Aaptiv is relatively simple to use. After you've downloaded the app, getting started can be broken down into three steps, which are as follows:
Enter your personal fitness goals to find workouts you'll enjoy and benefit from
Select a workout based on factors such as music, time duration, and the personal trainer
Put on your headphones and allow the trainer to guide you through the workout.
Product Warnings
Aaptiv Product Warnings
There are some Aaptiv warnings, including:
Aaptiv is available on iOS (10.0 and above) and Android (5.0 and above) devices.
Windows or Blackberry do not support Aaptiv.
You should always consult a doctor before beginning any new diet or workout program.
Women who are pregnant or nursing should speak with their physician before getting started with Aaptiv.
Aaptiv payments are nonrefundable.
Aaptiv prices may change at any time.
Individuals with preexisting health conditions and those taking prescription drugs should consult a licensed healthcare provider before using Aaptiv.
Where to Buy
Where Can You Buy the Aaptiv Subscription?
Aaptiv is available on the Apple AppStore and Google Play. You can also get started by signing up directly through the official website.
Cost
How Much Does Aaptiv Cost?
You can pay for Aaptiv monthly or yearly.
Automatic-renewal Monthly Subscription is $14.99 each month.
A yearly subscription is $99.99 and automatically renews yearly.
If you want to cancel your Aaptiv membership, you can contact support@aaptiv.com. If you decide to cancel your subscription, you should do so at least 48 hours before your next renewal date. This way, you will not be billed again.
Pros and Cons
Aaptiv Pros and Cons
Pros
Aaptiv offers access to more than 2,500 different workouts.
You can do the workouts at home, at the gym, or outdoors.
This app encourages regular exercise.
No TVs or computers are needed.
Certified personal trainers guide you through the workouts.
You have access to healthy food and recipes.
There are exercise programs to suit different fitness levels, ages, and goals.
Cons
Some Aaptiv customers have complained about billing issues.
Aaptiv payments are nonrefundable
There are no helpful supplements included.
There are other free fitness apps available.
It's up to you to stay motivated and workout regularly (no personal trainer at your side)
Alternatives
Aaptiv Alternatives
In this age of constant technology and devices, you'd better believe there are plenty of Aaptiv alternatives to consider as well.
If you are specifically after a smartphone app, be sure to investigate before settling on one.
Some factors to consider are cost, customer feedback for the app, what types of exercises and programs they offer, and whether they meet your individual needs/preferences. Aaptiv alternatives include:
Keelo
Nike+ Run Club
Lose It!
Lifesum
Trifecta
MyFitnessPal
RunKeeper
Couch to 5K
Yoga Studio
What Users Are Saying
What Users Are Saying
"This app is the ONLY fitness app I've been able to stick to (and I've tried dozens). The workouts are so fun and motivating that I actually want to open the app every day. And as the other reviewer mentioned, it's such a nice break from the constant screens we have to see all the time. I love the variety of the workouts, the music options, the awesome trainers, and the design of the app itself which is beautiful and intuitive. Thank you!"
"Not good. Signed up for a free trial but won't be going ahead. Dreadful music to running workout. No idea of the pace I'm running at as the music is too slow and uninspiring. I don't want to be addressed as "what's up guys" at the beginning of every class, maybe that's because I'm British. Nothing good here for me."
"Contains good workout tracks but the app is buggy and can have trouble loading or switches off randomly at times."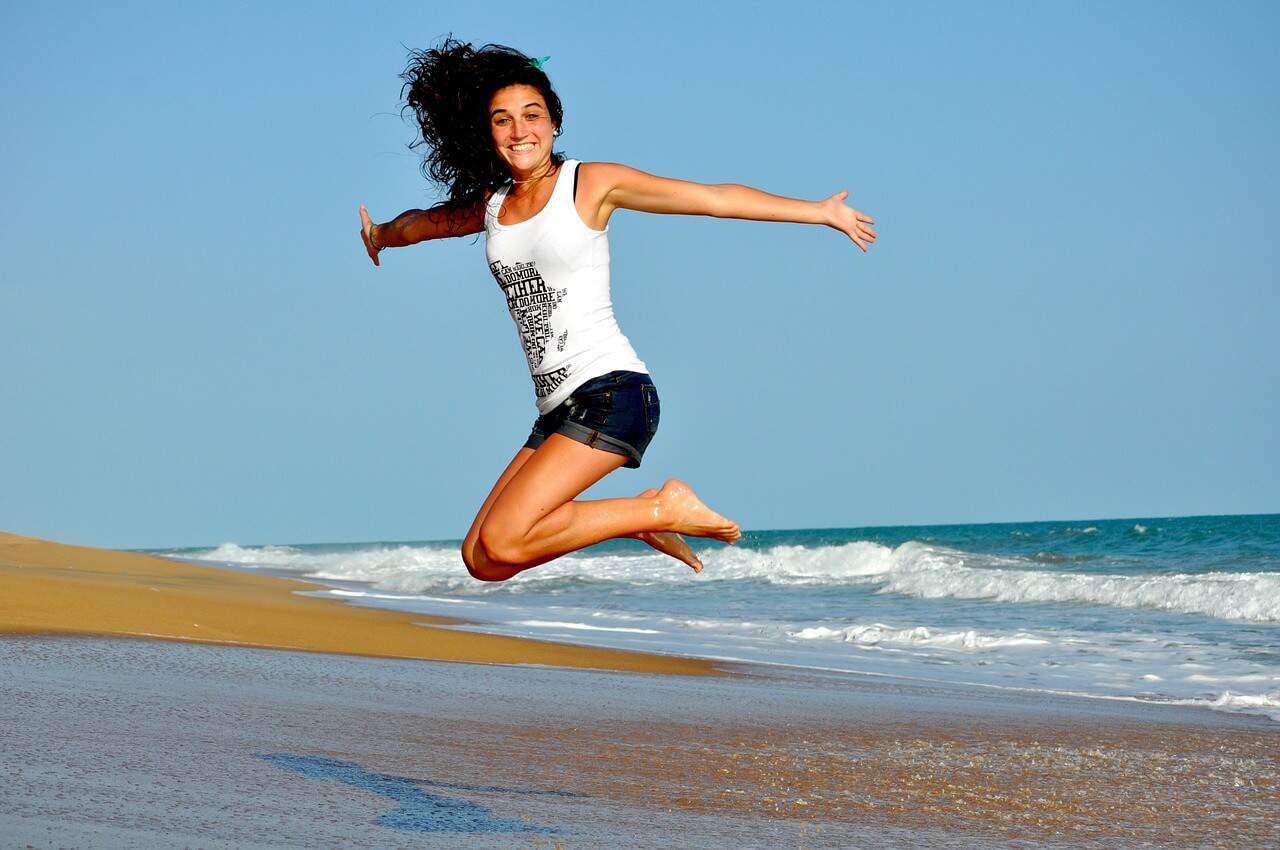 Bottom Line
The Bottom Line on Aaptiv
Is Aaptiv the answer to your health and fitness needs? We like that users have access to more than 2,500 different workouts to suit their needs and preferences. This helps users from getting bored with the same old exercises. It's also nice to see that it allows you to exercise whenever and wherever you please. While the paid version is affordable, we also like the inclusion of a free version.
We all know getting fit, slimming down, and losing weight is tough. If you need some help reaching your health and weight-loss goals, why not include a program designed to help you be successful?
Among the best in weight-loss apps in one called Noom. The makers of the app included one-on-one human coaching, personalized meal plans, expert health articles, food and exercise logging, and more into something you can take with you anywhere.
Dietspotlight readers can start the journey with Noom with a free trial offer.
Learn More About Noom »