Ab Toner Reviews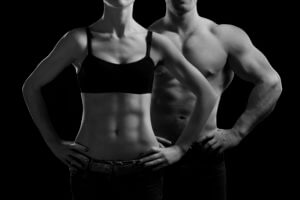 Throughout the decades of the home health and fitness industry, Americans have held one visual benchmark for judging health and happiness: abs. A ripped six-pack is a surefire symbol that a person is on the ball, pro-fitness, together, and primed for success.
What is an Ab Toner?
An Ab Toner is a piece of equipment or exercise that's designed to work the abdominal muscles so you can see that six pack you've worked so hard for.
Popular Ab Toner Articles
What Will You Find Here?
If you're looking for a program to get yourself on track and get the abs you want, then this page is for you. You'll find an encyclopedic listing of just about every ab workout in the $40 billion diet and exercise industry. There are many, many methods out there, all claiming to get you the same result. If you want to look in the mirror and see a six pack staring back, then start researching on this page.
You'll read about the 6 Second Abs machine, which promises to strengthen your abs faster than normal stomach crunches. You'll discover machines like the AbRail, Body by Jake Abs and Back Plus, ProForm Abs, and No Cheat Abs—some of which make situps easier and more efficient, while others might actually hinder the process.
Getting Abs is About More Than Exercise
You'll read about diets designed to pump away stomach fat, revealing defined abdominal muscles underneath. It's vital here to comment on the importance of diet when beginning a training program. Abdominal exercises are great, but they should be a part of a total health commitment. That includes a disciplined diet.
You may not be able to focus solely on your abs when dieting, but that's where the weight comes off first, in many cases.
You Don't Need a Gym
According to the Mayo Clinic, "Core exercises train the muscles in your pelvis, lower back, hips and abdomen to work in harmony. This leads to better balance and stability." They go on to talk about how gyms are not necessary for a "well-rounded fitness program."
In terms of ab exercises, you'd be surprised by just how easy it is to engage your core. Harvard Health says, "Bending to put on shoes or scoop up a package, turning to look behind you, sitting in a chair, or simply standing still — these are just a few of the many mundane actions that rely on your core." Of course, that doesn't mean you should tie and untie your shoes for the next hour, but it does show just how often you use those abs.
What's the Final Take on Ab Toners?
Whether you're looking for an ab machine or an exercise program that works your core, you'll find what you'll look for here. Your abs are a huge part of your daily life and working on them is as simple and twisting and turning.
Enjoy clicking around and reading this collection of reviews related to sculpting those abs.