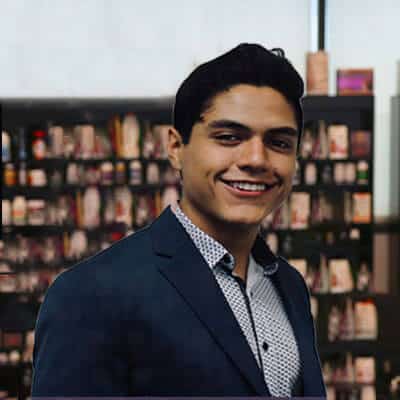 Santiago OrozcoMarketing Coordinator
Santi comes to Dietspotlight with experience in social-media marketing, SEO, SEM, email marketing and optimizing online sales funnels.
Before Dietspotlight, he worked as Head of Partnerships for Midtown Miami Magazine where he was handling marketing services for restaurants and bars in Miami.
Santi is an outgoing and dedicated individual that wears his integrity on his sleeve. Whether in his day-to-day lifestyle wellness practice or in his downtime as an active member of the nightlife community in Miami, Santi applies marketing and relationship building techniques that help in both the image of a final product and also in ensuring the quality of its delivery.
As a nutrition and fitness aficionado, he creates a balance in living a healthy lifestyle while also being an exemplary model of its benefits to help others reach their goals. He is an avid devotee to forging memorable experiences.
Aside from his practices in maintaining day-to-day operations, he also adopts these methods as an associate and partner in the local nightlife industry. He is part of the team over at MINIMAX Experiential Event Agency and as a support partner to Secret Garden, both nightlife brands dedicated to booking and organizing music and art programs that support the local community and invites internationally recognized acts to have a platform in the city.
No matter which agent to his affection, Santi invests his knowledge and authority into the passions he holds dearly. This system built around commitment and success allows him to tactically establish his creative and administrative abilities in harmony.
Santi is currently finishing his BA in Marketing from Florida International University. He has certificates in Social Media, e-Marketing Analytics and Retail Marketing & Management.
Social Links: