Adios Review

- 12 Things You Need to Know
Marketed as an herbal aid for slimming, Adios is supposed to help users lose weight. The company claims that the product will help you lose weight without any changes in lifestyle. But as the supplement has only been proven effective when combined with diet and exercise, despite the company's claims to the contrary.
Our research team looked closely into the ingredients, scientific research studies, possible side effects, and user comments from various online sources. We condensed all that information for you, providing you with the Bottom Line on Adios.
Adios can be purchased through their Official Site.
Overview
What is Adios?
Adios supplements are a range of different particular products, although they all have the same active ingredients (Fucus, Butternut Bark, Dandelion Root, and Boldo), they come in various forms. These different products are Adios Quick Slim, which comes as a drink (the meal replacement variety), and Adios Max and Adios, which are supplements in tablet form. According to the Journal of Nurse Practitioners, these types of supplements all claim to do one thing: Help you lose weight by boosting your metabolism.
As of 2020, Adios is no longer available for sale and was replaced by Adios Max.
Products Similar to Adios
How Did Adios Start?
The Adios products are manufactured by Diomed Herbals Ltd (a subsidiary of Diomed Developments). Diomed Developments is a UK company that was founded by a London medical practitioner sometime in 1963. While it started with just products for dermatologists, it has expanded over the years into prescription drugs and herbal supplements, among others.
Scroll below for one of the best products we've seen over the last year.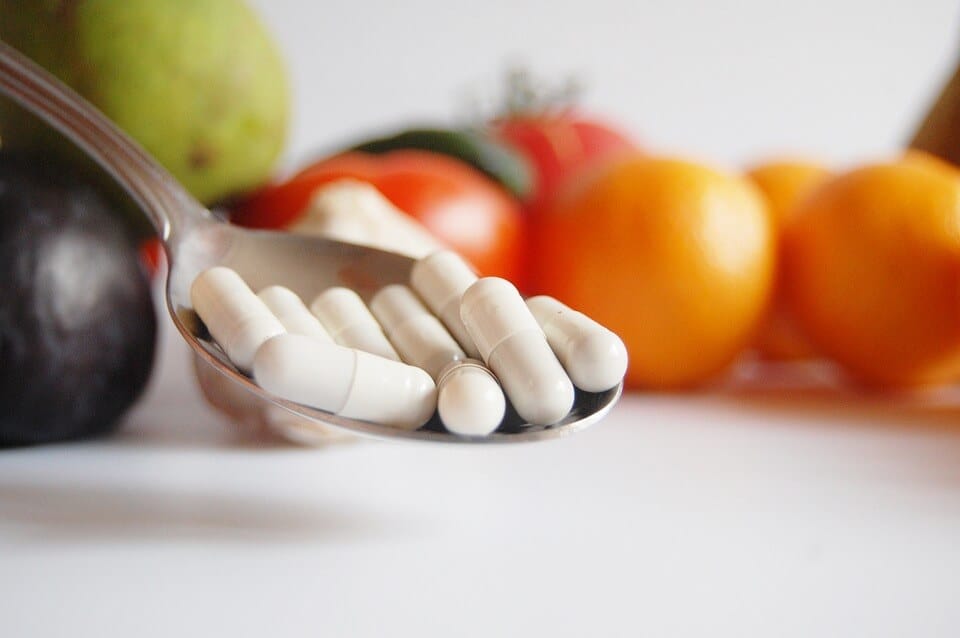 Claims
Adios Claims
All Adios products claim to help the user achieve weight loss by boosting the body's metabolism. They are, however, clear that these products should be paired with an exercise routine and a "calorie-controlled diet" to achieve the desired weight loss healthily. That is, you can't just take the pills and expect things to happen quickly.
Ingredients
Adios Ingredients
As we mentioned earlier, all Adios products have four major ingredients. Now let's look at each in detail:
Fucus Dry Extract
Fucus goes by many other names which include: Kelpware, Kelp, Goémon, Fucus vesiculosus, Fucus Vésiculeux, cut weed, Chêne Marin, Blasentang, Bladder Wrack, Bladderwrack, Bladder Fucus, Black Tang, Atlantic Kelp, Ascophyllum nodosum, Ascophyllum Noueuse, Algae Laminaire, among others.
Found in the Northern hemisphere, Fucus is a marine seaweed that is quite popular as a remedy for certain ailments like rheumatism and for preventing goiters. This seaweed is rich in iodine, a component that can stimulate the thyroid. Our body regulates its metabolism through a hormone called Thyroxine, and to make this hormone, the body needs iodine.
Now the theory here is that taking more iodine will help increase your metabolic rate, thereby making you burn more calories. However, while this might be true in some cases, it isn't always the case, and it might prove dangerous in some situations (We'll get to that later in this piece as we examine the scientific basis of these claims).
Butternut Bark
Butternut is a tree, and its bark is used as medicine. It has other names like White Walnut, Oil Nut, Noyer Cendré, Noyer Blanc, Noyer de Beurre, Noyer à Beurre, Nogal Ceniciento, Nogal Blanco Americano, Lemon Walnut, Juglans cinerea, among others.
It shouldn't be confused with Butternut Squash. The Butternut bark used in Adios is believed to regulate bowel movement and work as a laxative. These effects are thought to help digestion and boost metabolism, albeit slightly. However, we've not yet found scientific evidence to support these claims.
Dandelion Root
The Dandelion is known to grow throughout North America, Asia, and Europe. It goes by other names like Herba Taraxaci, Florion d'Or, Florin d'Or, Fausse Chicorée, Endive Sauvage, Dudal, Diente de Leon, Dent-de-Lion, Délice Printanier, Dandelion Herb, Dandelion Extract, Couronne de Moine, Common Dandelion, among others.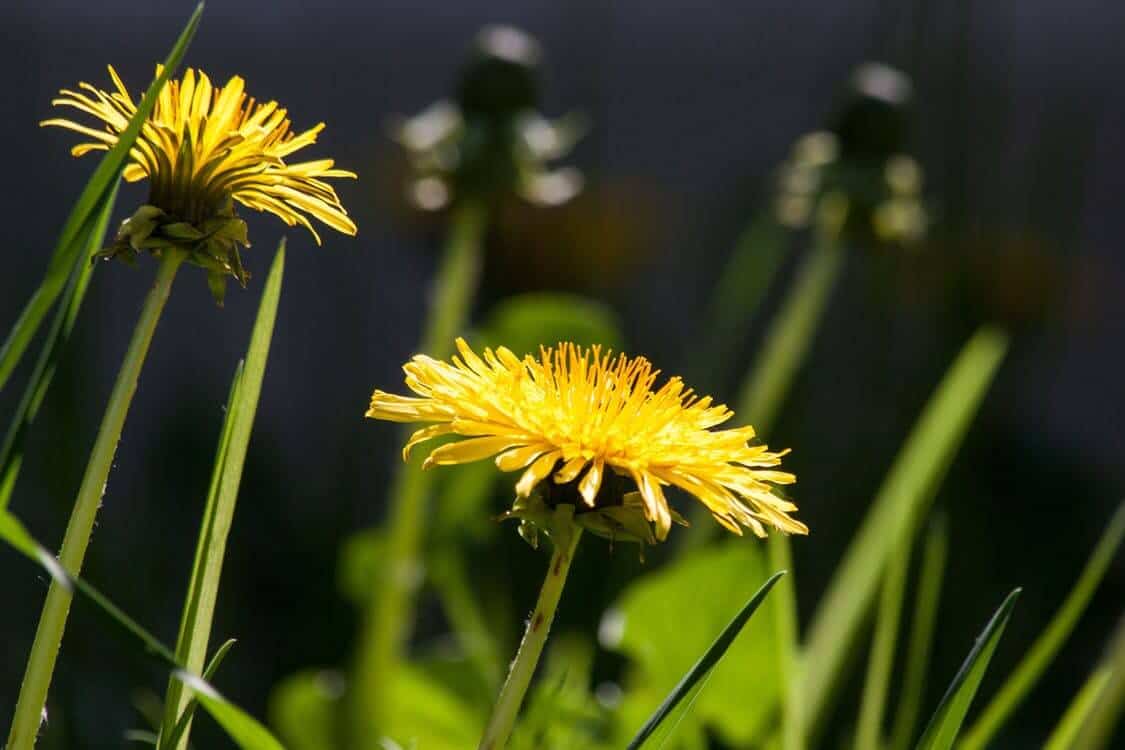 There are claims that its root has laxative and diuretic effects. Diuretics are known to flush out excess fluid and, consequently, reduce bloating and water weight gain due to water retention.
Boldo Dry Extract
Native to Peru and Central Chile, the Boldo (an evergreen shrub rich in antioxidants) is believed to help with the treatment of digestive problems, work as a laxative, and is supposed to boost metabolism. It is known by other names such as Peumus fragrans, Peumus boldus, Boldus Boldus, Boldus, Boldo Folium, Boldoak Boldea, among others.
Does Adios Work?
There are no scientific studies that can confirm the claims made by the manufacturers of Adios. Therefore, one of the only options left for us to ascertain the efficacy of this fat burner supplement is to take a look at scientific findings or studies on the primary ingredients. So once again, we take a look at the ingredients focusing on the advertised benefit (weight loss) to be derived from using this product:
Fucus
The U.S. National Library of Medicine lists many conditions for which Fucus (Bladderwrack) has been used.  But it is quick to point out that scientific evidence to its efficacy or otherwise is generally insufficient. More importantly, it warns that it "isn't safe to take Bladderwrack orally."
Fucus doesn't contain a standard amount of iodine, which makes it an inconsistent source. However, it does contain algin which is known to act as a laxative, helping users pass stool.
Purely from a weight loss perspective, early research shows that Fucus (Bladderwrack) wouldn't help you lose weight and keep it off.
It is a known fact that increasing body metabolism helps in weight loss, which is the argument for Fucus since it contains high amounts of iodine. The theory is that, by increasing the intake of iodine, you will consequently increase body metabolism thanks to Thyroxine production.
While this might be true for people who have an iodine deficiency, it ceases to boost metabolism after a certain point.
For the average person, this isn't even an issue, because we generally get enough iodine from our diets so the extra iodine intake wouldn't make any difference in metabolism.
Butternut Bark
The bark of the butternut tree is used as medicine.
As for its use in Adios, Butternut bark is also believed to work as a laxative, providing support for bowel movements, which is what supposedly helps boost metabolism even though we've not been able to find any scientific evidence to back it up.
Dandelion Root
Dandelion has been used historically to treat many health conditions like eczema, muscle aches, joint pains, gallstones, intestinal gas, upset stomach, and loss of appetite. It has also served as a digestive tonic, blood tonic, and skin toner, Toxicology and Applied Pharmacology reports.
It is known that the Dandelion has chemicals that may be capable of reducing inflammation and increasing the production of urine. Some claim that it has laxative and diuretic effects.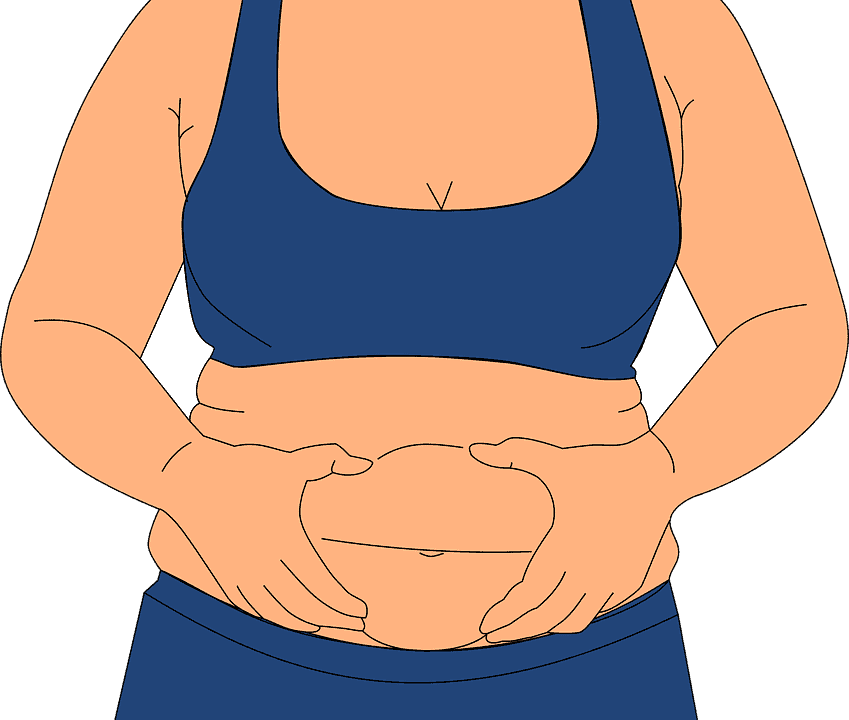 While there may be some truth to those claims, since diuretics help in the reduction of bloating by flushing excess fluids in the body, you can't expect sustained weight loss because all you get from laxatives and diuretics is a loss of water weight.
It doesn't burn up fat. So technically, you are just a few cups of water away from gaining your "lost weight" back.
Boldo
Few can dispute the fact that Boldo has a long history of both medicinal and dietary use.
Those who claim it works for weight loss state it is rich in antioxidants that treat digestive issues and helps increase metabolism. Working as a laxative, it claims to increase the loss of fluid in the body.
Now, those are the claims. So let's assume that Boldo does work as a laxative and helps your system get rid of excess fluid. It wouldn't be a safe way to lose weight, because as it is flushing out "excess body fluid" it doesn't pick and choose.
You'll also be flushing out essential nutrients and run a significant risk of becoming both dehydrated in the short term and laxative-dependent in the long run. The right way, according to experts, is to add more fiber to your diet and take more water, according to The Journal of Nutrition. 
Any weight loss supplement that doesn't help you lose body fat and promotes the loss of water weight is going to give you a temporary weight loss of about two to three pounds. As soon as you stop taking it, your body will directly go back to its usual routine, and you'll get the weight back as quickly as you lost it, warns Clinical Medicine Insights: Endocrinology and Diabetes. Worse than that, though, it could make you gain weight.
If you take diuretics for weight loss for a prolonged period, your kidneys will make a critical adjustment: they will start holding onto more water than they did before you started using the supplement, adds the Deutsche Medizinische Wochenschrift.
Details on Adios and Weight Loss
The claim by the makers of Adios is that it helps you achieve weight loss by increasing your metabolism. Therefore, as we take a more detailed look into whether Adios works for weight loss, we'd like first to examine the claim that increasing your body metabolism will help you lose weight.
Metabolism refers to the breaking down of the food we eat and its conversion to energy for the body. When this happens, the food we eat is converted into fuel for the body. However, the process itself uses up calories. So if you increase the metabolic rate, you should use up more calories and, consequently, lose weight.
There is a universal belief that many who have difficulty losing weight have a slow metabolism. While this is true for some people, it's not even the top reason why that happens.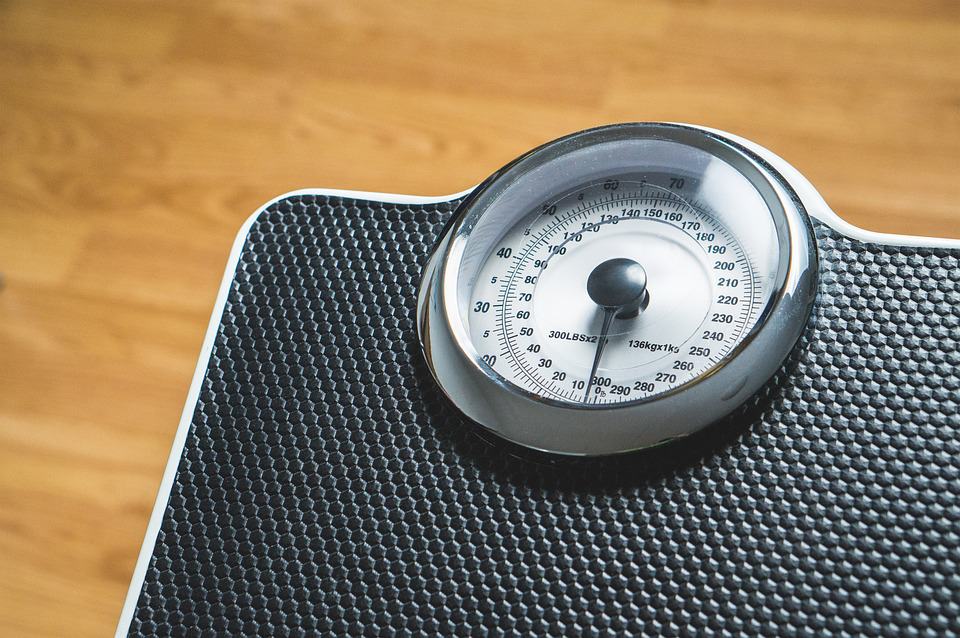 The simple reason is that obese people have larger bodies, larger organs, and bigger muscles, so logically, more calories are needed to break down and convert food taken in into energy. So for most obese people, the problem is overeating and not necessarily a slow metabolism. If anything, they have a higher metabolic rate than an average person of the same age who is much slimmer.
And as for other people, according to those same nutritionists, we already consume more iodine than we need, provided we maintain a normal diet. So who needs Fucus?
Directions
How to Take Adios
While all Adios products contain the same main ingredients, it's important to note that there may be slight variations to use depending on the particular product. For Adios Herbal Slimming Tablets, the company states that they are to be "taken as part of a calorie-controlled diet and exercise to lead to a successful and healthy weight loss.
Adios does not work by consumption alone; weight needs to be lost practically and healthily; it is important that you keep active as well as eat clean to achieve fit and positive results."
Furthermore, these slimming pills are only for people over the age of 16 and should be taken 3 to 4 times a day during mealtimes. You should not take any Adios products if you are sensitive to any of the listed ingredients (Fucus, Dandelion root, Butternut Bark, or Boldo), or if you are pregnant.
Side Effects
Potential Adios Side Effects
It's important to know the potential side effects of using any drug or supplement. This could save you from avoidable complications. That said, we'll take a look at side effects that could be caused by its main ingredients.
Fucus
According to WebMD, there seem to be no side effects with Bladderwrack (another name for Fucus) when applied to the skin. However, they warn that it's likely unsafe to take it orally.
So to avoid problems, treatment of thyroid health challenges should only happen under the supervision of a competent health practitioner. Lastly, Fucus can have a high concentration of toxic metals from its habitat, leading to concerns about problems associated with toxic heavy metals.
Butternut Bark
Apart from cases of diarrhea and irritation of the intestines and stomach, most people don't experience any side effects from using Butternut.
Dandelion
There is no evidence to show any adverse effects caused by Dandelion when it is used in the normal amounts found in dishes.
Product Warnings
Adios Product Warnings and Drug Interactions
Butternut
Avoid use when breastfeeding or pregnant because it might stimulate your bowels too much.
Make sure you don't take butternut or any product that contains it while being administered Digoxin. This is because stimulant laxatives, such as Butternut, reduce the body's potassium levels, which in turn, increases the side effects of Lanoxin (Digoxin).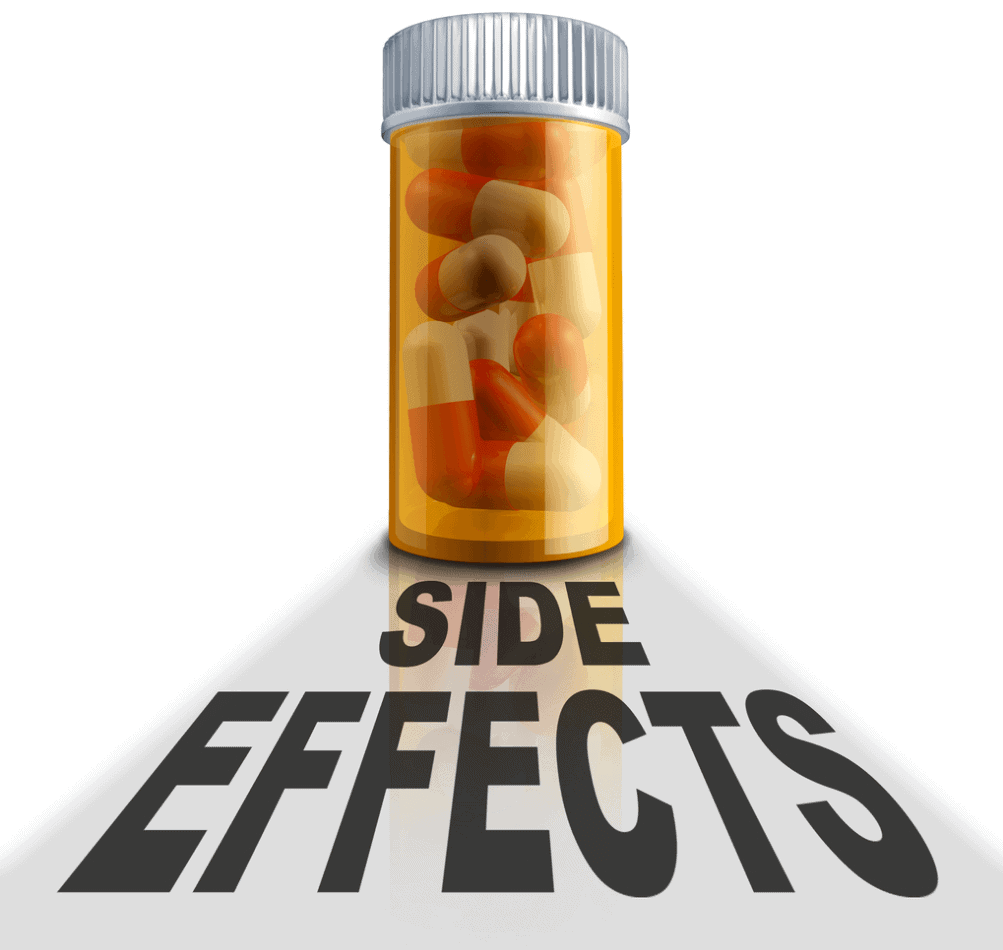 For the same reason (depletion of potassium levels), avoid using it while on medication for inflammation.
Avoid use when taking an oral drug, since Butternut's laxative properties reduce the amount of medicine your body can absorb, affecting the efficacy of the drugs you are taking, as per Drug Safety.
Dandelion Root
Don't take any product that includes Dandelion while taking antibiotics, as this might reduce the amount your body can absorb, thus, limiting the effectiveness of whichever antibiotics you need to take.
Avoid using it if you are on any medication that includes lithium because your body's ability to get rid of lithium might be reduced, which could lead to adverse side effects.
Avoid use if you are on any medication that is broken down or changed by the liver. This is because the use of Dandelion might delay how quickly your liver breaks down such medications. Once this happens, the effects and side effects of such medications increase. Examples of some medications that are changed by the liver are Verapamil (Calan, Isoptin, others), Theophylline (Theo-Dur, others), Propranolol (Inderal), Ondansetron (Zofran), Haloperidol (Haldol) and Amitriptyline (Elavil).
Boldo
Ascaridole can damage the liver, and it can be found in Boldo. So, unless the manufacturer states clearly that a product is ascaridole-free, avoid it.
Avoid use of any Boldo product as there has been concern that it might damage the liver.
People with blocked bile ducts should avoid using Boldo because it might increase the flow of bile.
Boldo interacts with lithium, and this might affect your body's ability to get rid of lithium, leading to serious side effects, warns Clinical Pharmacokinetics.
Availability Outside the UK
One of the major challenges you'd face if you choose to use Adios products is that you can't buy it from their website. You can get them only in high street stores in the UK, like Superdrug, Morrisons, LloydsPharmacy, Asda, Tesco, and Boots.
If you are outside the UK and want to buy it, you'd have to order from any of those stores in the UK.
Adios Max is also available on Amazon.
What Users Are Saying
"These work well as far as I know. I have used them for a little while now and they seem to help, whether it's the pills or it's psychological but so far seems to be making a positive impact either way."
"Does not suppress appetite. Felt even more hungry on these diet pills and causes serious bloating."
"Didn't do a thing!"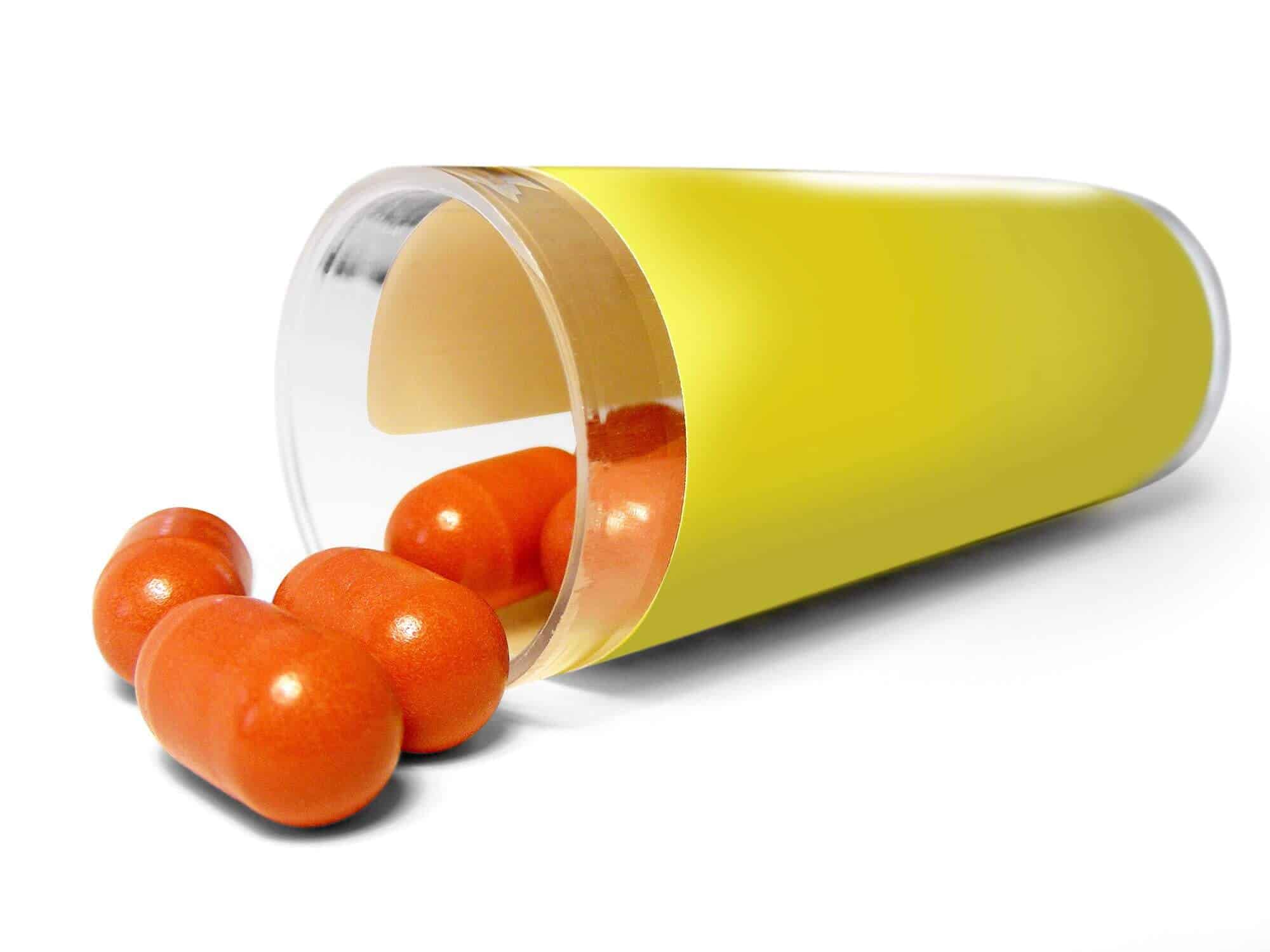 Bottom Line
The Bottom Line on Adios
Should I race out for a bottle of Adios? We wouldn't clear the shelves based on what we've seen. We are hesitant about giving it the green light when the ingredients aren't proven, and it's so difficult to obtain.
If you want to drop those extra pounds, you may want to check out a program that has resources and tools that are backed by scientific testing. A strong customer service department that makes ordering easy and a price that makes a weight-loss commitment possible are also important.
Among the best products we've seen this year is Noom. It is made of various resources like human coaching and custom meal plans combined into an app that has well documented clinical tests to indicate it works for weight loss and weight maintenance.
The makers of Noom are so excited about their product they are offering a  free trial, which is a great opportunity for dieters.
Learn More About Noom »