Air Climber Review

- 10 Things You Need to Know
The Air Climber is a fitness product claiming to help users lose 10 pounds or 10 inches in 10 days. On top of exercise, the product comes with a diet plan to help improve weight loss results. Impressive claims, but can a simple change in diet and exercise produce quick weight loss results?
Our research team understands the science behind weight loss, so we focused our attention on verifying the claims based on current research. Additionally, we turned our attention to the benefits of low-impact exercise and the technology behind the product. Finally, we compile our research to give you the bottom line.
Air Climber can be purchased through their Official Site.
Overview
What is the Air Climber?
The Air Climber is a lightweight and portable fitness product designed to promote weight loss. The equipment is similar to stepper; without the bulkiness. The newer version is called the Air Climber Xpress. On top of the product, you'll receive workout routines and an eating plan.
Update for 2021: The Air Climber and Air Climber Xpress have been discontinued and are no longer available to purchase.
Who Created Air Climber?
International fitness professional Brenda DyGraf created the Air Climber. Her passion lies in helping people reach their fitness goals. She currently trains and motivates beginners as well as top athletes. She's not new to standing behind fitness products. Additional products backed by DyGraf include:
SlimStrider X
FitRider X
Mini Strider X
Hit Your Body DVD
Stride It Out Workout DVD
The company behind the product is Tristar Products. The U.S.-based company has more than $1 billion in sales and features established brands; while working with proven domestic and international partners. You can find products online as well as in retailers such as Walmart, Target, and eBay. Some more popular products from Tristar Products include the AbCoaster Max and the Ab Roller Evolution.
Before digging deeper into the benefits of this machine, let's see what some of the research has to say about stepping exercise in general:
Products Similar to Air Climber
Benefits
Air Climber Benefits
One of the main benefits of this fitness product centers around promoting exercise to help users lose weight. Additional benefits of Air Climber include fat burning for "serious" weight loss results.
Our research team questioned the severe weight loss results and wanted to know how it supports the claim.
Based on the available information, you'll lose weight because of Air Power Technology.
So, what is Air Power Technology? This technology incorporates fast-flowing air reducing the impact on joints. Unlike traditional ellipticals or steppers, the product uses air to reduce pounding; compared to exercises such as aerobics, jogging, or walking.
Additionally, the product has three resistance levels to help users improve results. Unlike the original Air Climber, the Air Climber Xpress also includes a resistance band so you can intensify workouts.
The original product also held up to 200 pounds, while the new model holds up to 300 pounds.
On top of the machine, you'll benefit from the included workout DVDs. One workout DVD focuses on cardio, and the other targets abs and lower body. With your purchase, you also receive two meal plans. One is a 10-day jumpstart diet, and the other is a H.I.T Nutrition plan explicitly designed for stepping workouts.
"Elite athletes, depending on the sport, may place their joints under a great deal of stress during competition and practice. Supplementing their routine with some low-impact work can decrease the loads placed on their joints while still working towards fitness goals. Novice athletes, overweight people, and those with arthritis can similarly benefit from low-impact exercise, by effectively elevating their heart rates without pounding on their joints. My only caution regarding this exercise is that it may be unsafe for those with balance issues. They may be able to modify their use by performing seated or near a sturdy railing to hold on to," shares Anthony Dugarte, MD.
Scroll below for one of the best products we've seen over the last year.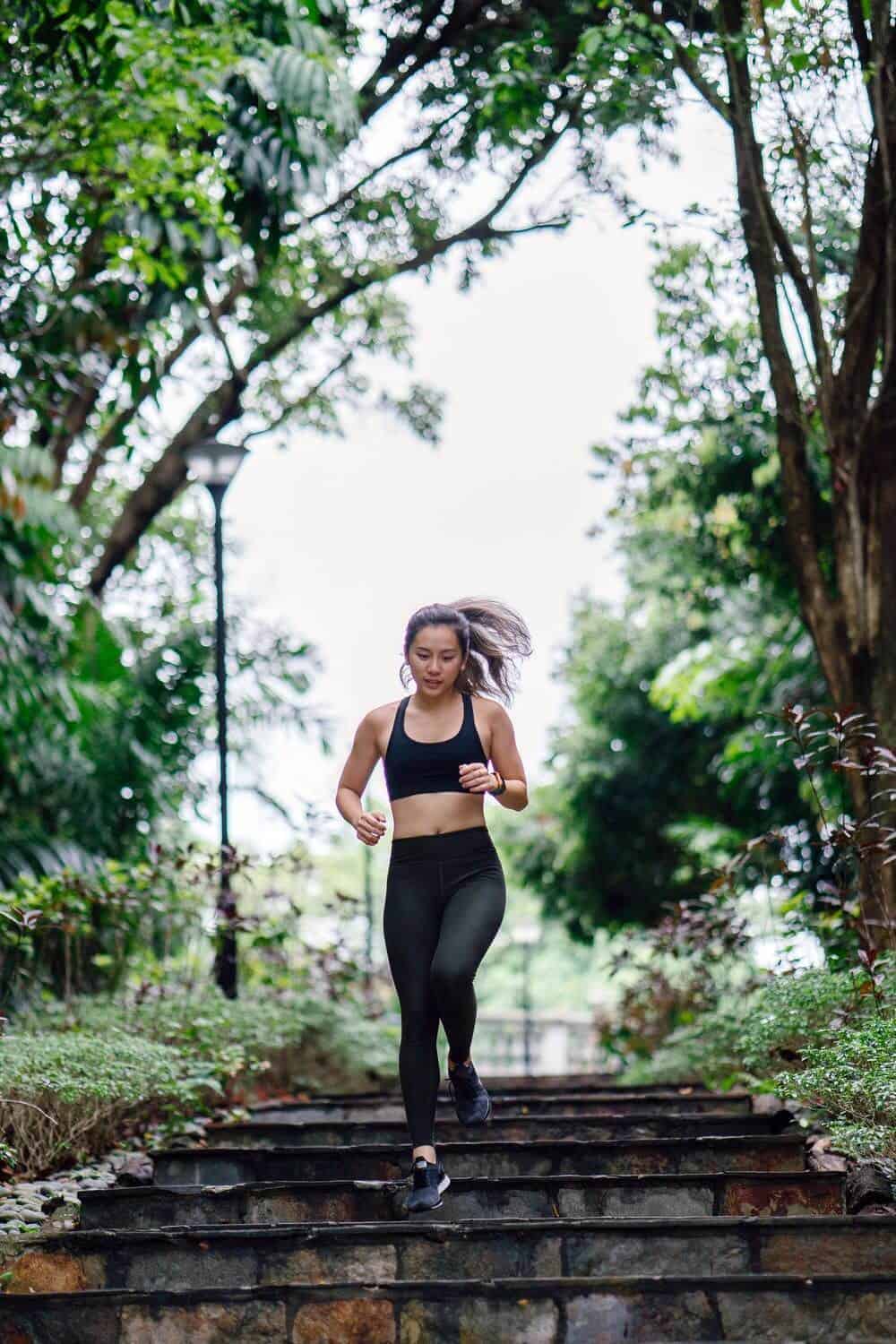 Why Use It?
Why Choose an Air Climber?
There's no doubt there is a host of exercise equipment offering benefits. One of the main advantages of equipment such as this is the low-impact nature of the exercises. According to Harvard University, stair-stepper "machines provide a low-impact workout that approximates climbing flights of stairs."
However, it went on to state, "Beginners may find stepper machines strenuous, and the motion can be hard on the knees. Look for machines that provide independent foot action and are equipped with handrails and large stair platforms."
Results
Air Climber Results
One of the central claims connected to the product is its ability to help users burn fat; while getting serious weight loss results. Our research team turned to the science behind this product and exercise plan to see if there's research supporting the claims.
We found research relating to stair climbers and steppers, not specifically the Air Climber.
According to the Journal of Physical Therapy Science, "stepper exercise…can help improve the strength of the hip extensor and… the stepper exercise alone may also improve the knee extensor strength and stair-climbing ability." Based on this research, there are benefits to adding stepping exercise to your weight management regimen.
The Centers for Disease Control and Prevention (CDC) even stated you could use a "stepper or other piece of equipment to warm up." Again, while not specific to the Air Climber, there's a "connection" to the benefits of using a stepper.
Side Effects
Potential Air Climber Side Effects
There are no side effects from the Air Climber, but there's a chance some may notice effects, even though the product claims it's for beginners. Our research team didn't find any scientific studies mentioning the side effects of the product, but looking at the potential side effects of step machines.
Although there are claims of the exercises being low-impact, there is still some impact on the knees and joints.
According to the Journal of the American Physical Therapy Association, the use of low-impact fitness equipment "posed access challenges to people with disabilities, chronic conditions, or both."
Then, there's the 10-Day Jumpstart Diet plan. There's no information available on what it entails. However, there's the claim you'll lose 10 pounds in 10 days. Unless you're following a medically-supervised very-low-calorie diet (VLCD), this could potentially be unsafe.
According to the CDR, current research shows a VLCD can promote weight loss, but medical support may be needed for some individuals.
Where to Buy
Where to Buy the Air Climber
Air Climber is available for purchase on eBay and Walmart.
Update for 2021: The Air Climber and Air Climber Xpress have been discontinued and are no longer available to purchase.
Cost
What is the cost of the Air Climber?
The Air Climber costs between $13 – $40, depending on where you purchase the product.
Update for 2021: The Air Climber and Air Climber Xpress have been discontinued and are no longer available to purchase.
Reviews
Air Climber Reviews
There are no Air Climber reviews on the official website. At the high end of the reviews, users stated the product worked and helped them achieve weight loss results. They liked the portability of the product and the ease of use.
On the other hand, some users mentioned the quality of the product. Also, they started their weight loss results were minimal, even when using the product and following the 10-day jumpstart diet plan.
Pros and Cons
There are no distinct pros and cons associated with Air Climber, but there are a few bonuses to exercise.
Pros:
Increases the number of calories burned.
Weight-bearing exercise helps promote bone health.
Cons:
It may not be for everyone.
The weight limit stops many dieters from using the machine.
What Users Are Saying
What Users Are Saying
"Awesome!!! Feels sooo great after it's done doing it 3-4 x a week and already feeling AWESOME."
"Not durable."
"Can't believe I did this full workout, at some points I felt like I was going to faint, I'm trying to do this workout every morning though."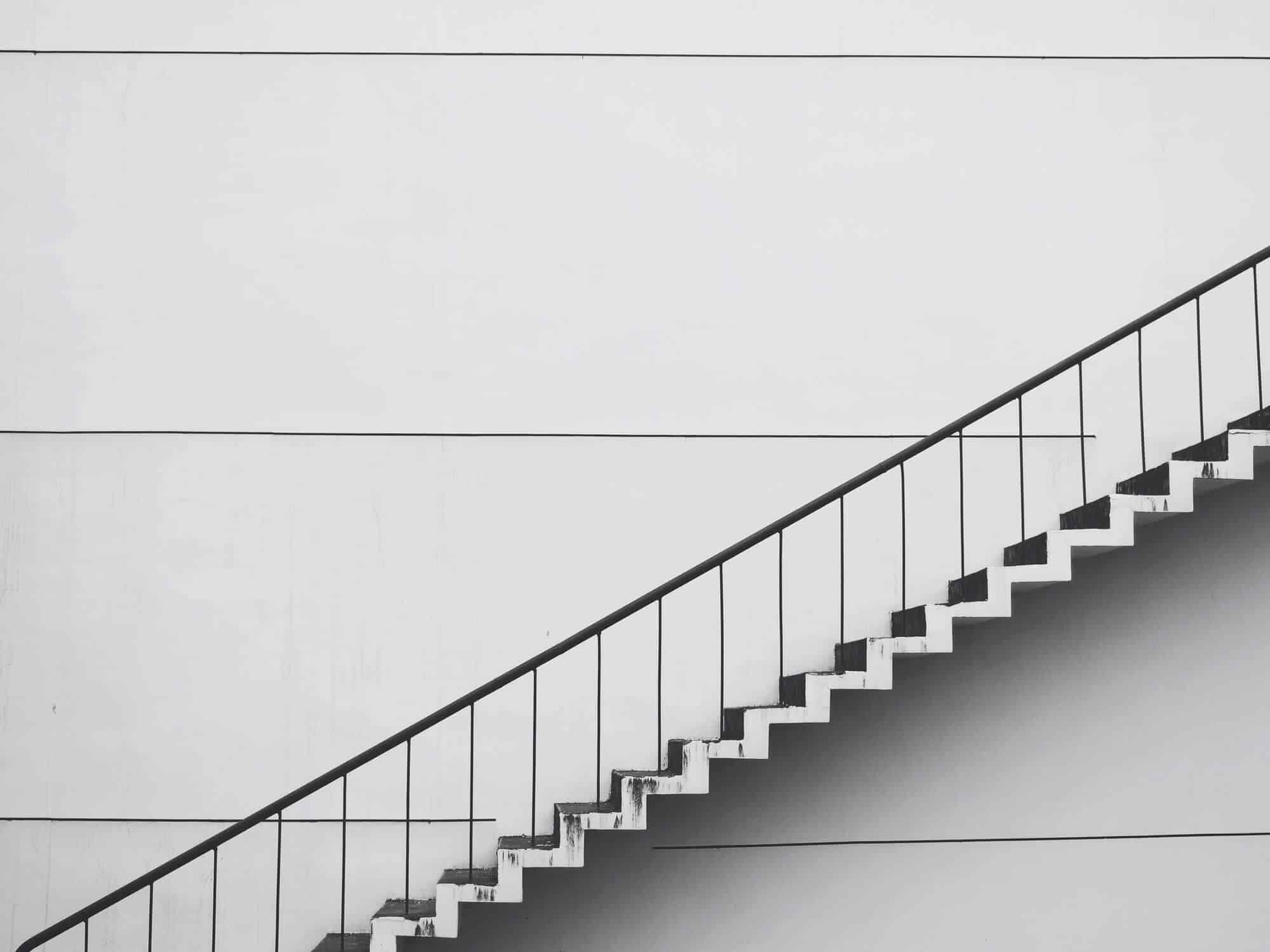 Bottom Line
The Bottom Line on Air Climber
The Air Climber is a portable, low-impact fitness machine designed to help beginners lose weight and burn fat. While there's no specific research supporting the product's effectiveness, studies show a healthy diet, combined with exercise, helps promote weight loss. Even though the product didn't mention supplementation, our research team understands the benefits of adding supplements to any weight management plan.
Reaching your weight management goals involves eating a healthy diet, taking the right supplement, and exercising.
Among the best programs we've come across is Noom. With Noom you get personal touches like human coaching and custom meal plans – but there's so much more. There are food and exercise tracking, an extensive food database managed by nutritionists, expert advice and resources, and more.
We're also thrilled to see that Dietspotlight readers can access a free trial offer of Noom to jumpstart the last weight-loss journey you'll ever need to make.
Learn More About Noom »