Alipotec Tejocote Root Review

- 9 Things You Need to Know
Alipotec Tejocote Root is a weight loss supplement whose only ingredient is the root of the same name. Some claim alipotec offers many benefits, but do they have science on their side? We had a lot of difficulties finding studies showing statistically significant effects from this herb.
Our research team found evidence that tejocote root can help with certain conditions, but there was almost nothing on weight loss. We went through reviews and reports of side effects to round up all the facts, including products containing the ingredient and summarized it all here to bring you the bottom line.
Overview
What is Alipotec Tejocote Root?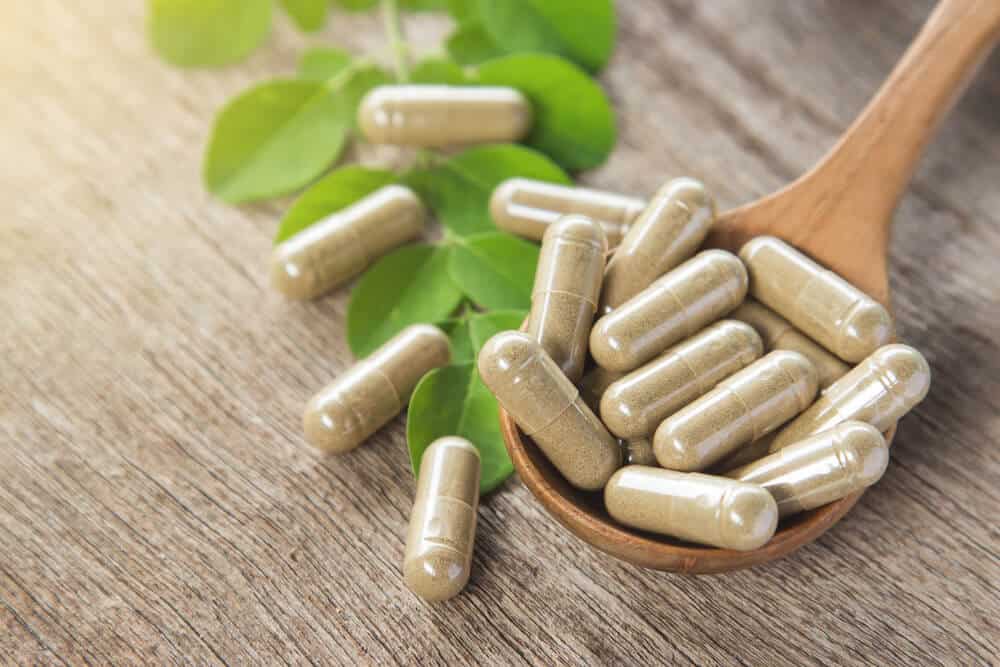 Alipotec Tejocote Root is an all-natural weight-loss supplement made by Alipotec. It's only ingredient is Tejocote root, as suggested in the name. Consuming the root is a highly efficient way to lose weight fast.
The idea that this root can help you lose weight is rooted in how the body reacts to it. Supposedly, when a liquid comes in contact with Tejocote, it forms a gel-like substance that helps you feel full.
Journal of Nutrition– This study noted that eating more did not regulate appetite, meaning that other dietary changes may be more effective.
Journal of Nutritional Science – Reductions in appetite help promote weight loss according to a large-scale satiety study.
Obesity (Silver Spring) – However, the concept of appetite and weight loss doesn't stop there. As you lose weight, there's a chance you'll notice an increase in appetite.
What is Tejocote Root?
Tejocote is a tree native to Mexico, even though it can now be found in Guatemala and newly in the Andes. It has little apple-like fruits that can be eaten raw, canned, or cooked. It has many benefits to the body, according to Alipotec.
Alipotec Tejocote Root Competitors
Benefits
Alipotec Tejocote Root Benefits
Alipotec Tejocote Root capsules bases many of its claims on the potential benefits of the ingredient and its components.
Tejocote root, the only ingredient in this supplement, contains pectin and soluble fiber.
Unfortunately, many of the health benefit claims have yet to be confirmed by clinical studies.
Nutrients found that a fiber supplement could lead to more controlled eating and therefore, weight loss.
Other studies published in the Journal of Nutrition and Metabolism, the American Journal of Clinical Nutrition, and Metabolism found that increasing dietary fiber in the diet could have some benefits on weight regulation. However, further studies in Nutrients and StatPearls found that fiber has more health benefits beyond weight loss.
Scroll below for one of the best products we've seen over the last year.
Weight Loss
Alipotec Tejocote Root and Weight Loss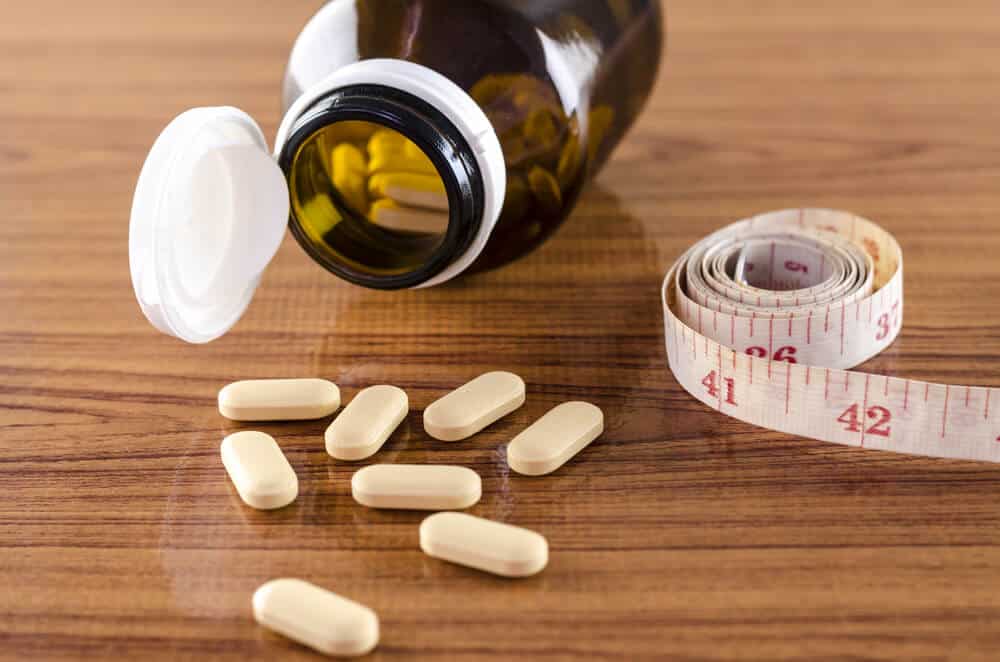 The major component of the Tejocote root is pectin, an ingredient often used for its claimed weight-loss effects.
Pectin is known and used as a thickener for food, medicines, and supplements. This property has led some to believe it has a similar effect in the stomach.
In theory, when pectin enters the body, it forms a gel-like mass in the stomach and makes the person more full without needing more food.
Side Effects
Alipotec Tejocote Root Potential Side Effects
According to Alipotec Tejocote Root makers, taking this supplement will cause you to lose tons of weight, leading to some adverse effects. According to them, these may include headaches, gas, muscle pain, and fatigue.
However, users of this supplement reported other adverse effects. These potential side effects, according to some reviews, include:
Frequent Bowel Movements
Bloating
Fatigue
Sweating
Diarrhea
Dizziness
The manufacturer suggests that, if you experience any adverse side effects, to continue use for a couple more days to see if they pass. However, it is always best to discontinue the supplement if it causes any adverse side effects.
According to the Journal of Medical Toxicology, this root was associated with some toxic side effects. Another study published in Clinical Case Reports found that the ingredient, commonly used in dietary supplements, can cause serious heath issues.
Warnings
Alipotec Tejocote Root Product Warnings
Since Alipotec Tejocote root results are known to create several unpleasant changes or effects in the body, it is advisable to take some steps to ease the intensity of these effects.
If you are on a diet or program that requires fasting, don't consume the supplement during those periods, as one should not take it on an empty stomach.
You should also consume at least one banana every day while you are taking this diet pill, according to Alipotec, since the root can deplete potassium levels in your body. Make sure to drink lots of water as well while using this supplement.
Do not take more than is prescribed on the bottle, either. It could increase your chance of experiencing adverse side effects.
We found multiple user reviews talking about alipotec tejocote root side effects, including nausea, vomiting, diarrhea and total body pain. We also found users who claimed these side effects are "normal." Pain, vomiting and diarrhea are never "normal."
Directions
How To Use Alipotec Tejocote Root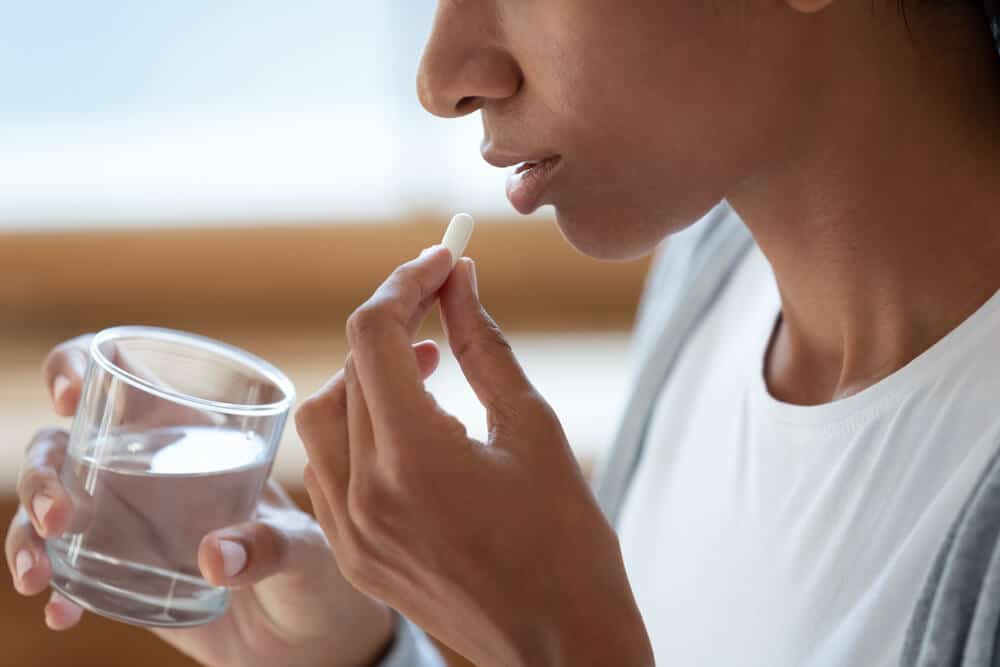 According to Alipotec, you take a microdose or a capsule the supplement. Take it with a large glass of water and drink at least eight water cups a day while using the supplement.
As with other supplements, consult with your doctor before starting use.
Where to Buy Alipotec Tejocote Root
Alipotec Tejocote Root is listed as for purchase from a number of online retailers, including Walmart and Amazon. There doesn't seem to be an official website available where individuals can buy the product.
For those who want to purchase Alipotec Tejocote Root Walmart online, the supplement costs about $21 for a month's supply. Although the trjocote root product is shown as available on Amazon, users don't seem to have the ability to actually purchase the pills.
Since there isn't an official website for Alipotec, there is no clear refund policy available. However, individuals may be able to return the product from where it was originally purchased, depending on the retailer's refund policy.
Claims
Alipotec Tejocote Root Supplement Claims
Alipotec Tejocote Root weight loss pills claims on their website that the supplement helps to reduce weight and eliminate obesity. It does this by acting as a dilator of soft adipose tissue and muscle tissue, gradually releasing them through waste and transforming fat into energy.
Unfortunately, there is not enough proof the supplement or its ingredients alone causes this. However, there is science backing the fact that pectin can aid weight loss.
Other Products by Alipotec
Alipotec offers tons of other products, many of which contain the Tejocote root. All these products have different purposes, although all have the goal of making you healthier.
Some of the other products Alipotec sells include:
Eau Kalin Alkalizing Water
MEDS & M513
Anti-Age Facial Cream
irming Gel Anti-Cellulitis
What Users Are Saying
What Users Are Saying
"Goodbye Big Belly! – Love this product and it arrived quickly and exactly as it was described! I am so thankful that I ordered it. As person with high blood pressure and thyroid issues I was praying that it wouldn't give me heart palpitations and to my surprise it didn't. It did give me diarrhea for the first four days, so I took a two day break and then resumed once again and now I'm fine. I wish I would have taken before and after pictures of myself because my stomach was so inflamed I looked like I was 8 months pregnant. It was horrible but something I've been battling with for a many years now. Anyway, it's been about two weeks and my stomach has decreased substantially. Close friends have asked me what I'm doing because my stomach bloat has drastically reduced. I feel great and will continue to order. I can't wait to see what I look like in a few months. I'm so happy! Thank you Alipotec!"
"Destroys thyroid production, stay away! – I started taking this year and a half ago and my aunt started taking it two years ago. Since we took it we both had dramatic decrease in our own thyroid production to the point where both of our doctors had to put us on medication with no prior history. Our charts lineup with about three months after we start taking it with a direct line on a graph of dramatic decline of the thyroid, it's very evident that this supplement is to blame. I believe this supplement destroys the thyroid production naturally not sure how to start a forum on it but I think this needs to be talked about quickly."
"As expected – Bought the product a little skeptical since I have products in the past from other sources that were not legit. Work as expected. Good price for a good product. Make sure to break it in smaller pieces if you have never taken it before."
Bottom Line
The Bottom Line on Alipotec Tejocote Root
Alipotec Tejocote Root is a natural treatment for weight loss. There's research into the benefits of the plant. However, there seem to be no studies mentioning Alipotec Tejocote Root for weight loss. But, that doesn't mean the ingredient may not help to some extent. However, there are alternatives.
It is important to live a healthy life, but sometimes, it can be difficult to make the changes necessary to maintain a healthy weight. Luckily, there are clinically-proven systems in place to help.
How many times have you caught yourself starting the last diet you'll ever start? If the answer is too many, Noom may have the answer. The app was designed by doctors who wanted to integrate the power of psychology into a weight-loss program. The result was a plan that advocates making subtle changes to your life that are sustainable, so you actually lose weight for the last time. 

We want you to be successful, so we've partnered with Noom so our readers can get a free trial offer of the program. Let's start shedding that weight today!
Learn More About Noom