All Day Energy Greens Review

- 18 Things You Need to Know
97% of dieters want a product that works. Yeah, we don't understand that the remaining 3%, either. With All Day Energy Greens, we wrote a detailed review examining its ingredients, side effects, customer service, and scientific studies. Moreover, we read through plenty of user responses and customer reviews online. Finally, we summarized all the facts to give you the information you need.
All Day Energy Greens can be purchased through their Official Site.
Overview
What is All Day Energy Greens?
All Day Energy Greens is an energy drink available in a powdered form that the Institute of Vibrant Living created.
Apart from energy and healthy body purposes, people can also take it as a dietary supplement. It is a powder of all-natural vegetables. The company uses no synthetics or chemical additives to create it. All Day Energy Greens' ingredients have a robust panel of nutrients and minerals. Moreover, they chose most of All Day Energy Greens' organic components after a proper study of their benefits and advantages in the human body.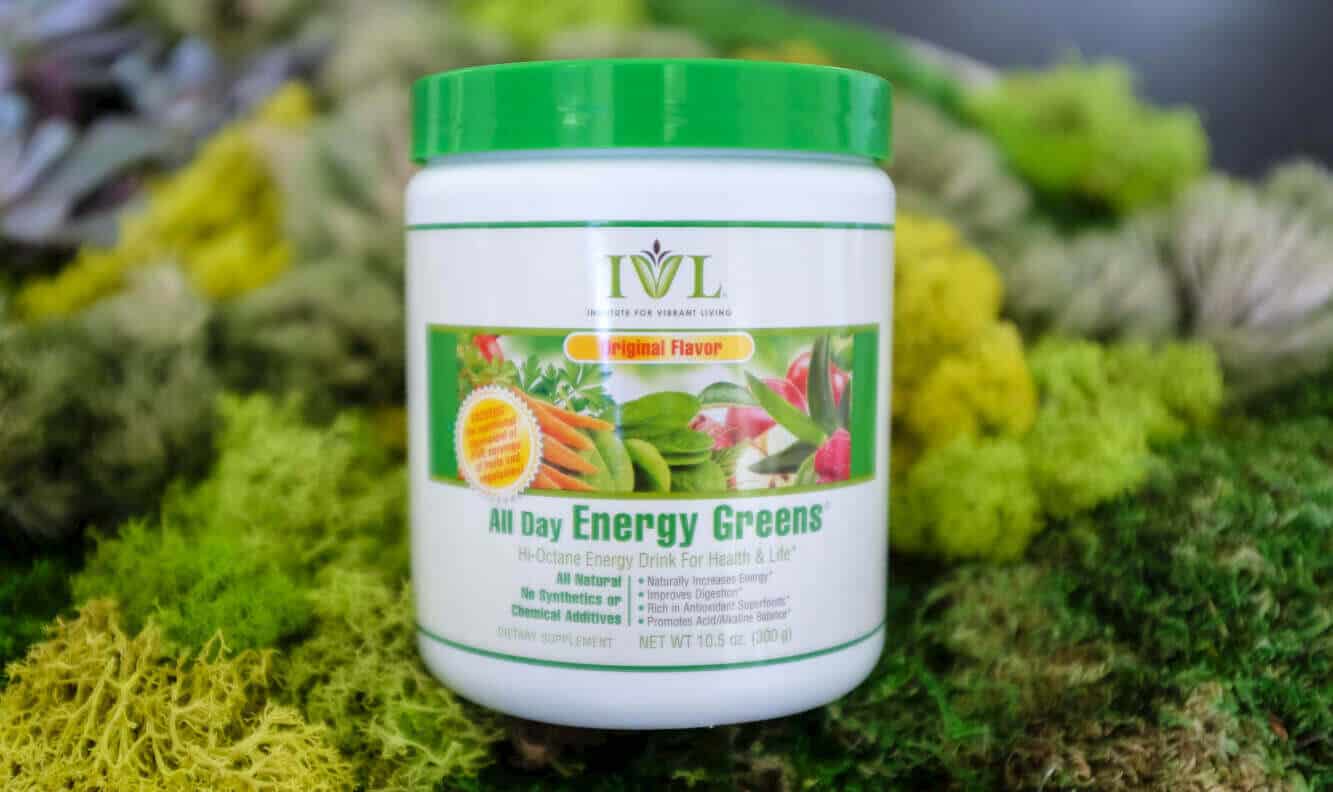 The All Day Energy Greens beverage is a mixture of around 40 vegetables in just one tablespoon of powder. All Day Energy Greens' ingredients include vegetable extracts, organic brown flaxseed, chlorella algae, ginger root, suma, enzyme blend, organic beetroot, and organic barley grass powder, milk thistle, aloe vera, and red raspberry leaf.
The product comes in both original and fruity flavors. Additionally, All Day Energy Greens are available in an organic version.
All Day Energy Greens Competitors
How Did All Day Energy Greens Start?
Yuri Elkaim developed All Day Energy Greens as an idea. The Institute of Vibrant Living then designed and produced it. They launched it with the quote, "You are what you absorb, not just what you eat."
All Day Energy Greens (ADEG) is an addition to the products that the Institute of Vibrant Living already produces. It all started with the idea of creating a supplement that users can utilize to increase their energy and nutrient intake while also having weight loss capabilities.
Scroll below for one of the best products we've seen over the last year.

All Day Energy Greens Company Bio
Name: NaturMed, Inc. (doing business as Institute for Vibrant Living)
Address: 661 East Howards Road, Suite C, Camp Verde, Arizona, 86322 United States
Founded: 2001
Executive Vice President: Jay White
General Director of Operations: Patrick Heffernan
Phone number: 928-567-5175
Claims
All Day Energy Greens Claims
The Institute of Vibrant Living claims that they select All Day Energy Greens ingredients after extensive research. All Day Energy Greens claims to provide:
Better help and support in energy production in the human body with B vitamins.
A better, healthier digestive system with enzymes and fibers.
Better protection against damage of cells with Vitamin C.
Help in maintaining an efficient and healthy immune system with Vitamins D and C.
This energy beverage also claims to improve digestion, increase energy levels, promote alkaline, and acid balance. Moreover, they even argue that the supplement exceeds the nutritional equivalent of nearly five servings of fruits and vegetables.
Ingredients
All Day Energy Greens Ingredients

Some of the most essential and unique All Day Energy Greens ingredients are as follows:
Yucca root
F0r a long time, many people have used yucca root as a medication for headaches. This anti-inflammatory is one of All Day Energy Greens' ingredients due to its freshness. Many people also use this as an ingredient in their daily tea for freshness.

Damiana leaf
People first found damiana leaves in South America and they soon became famous for their aiding benefits and properties. These leaves are a relaxant and they also show potential to act as an aphrodisiac, according to some studies.
Green tea concentrate
Green tea concentrate also has much medicinal value with its ability to promote cellular growth and reduce oxidative stress, according to the Journal of Dietary Supplements. 
Royal jelly
Most of us are already aware of the enormous benefits that honey hives are capable of providing us with. Royal jelly offers a variety of extraordinary health benefits, like lowering cholesterol levels, enhancing the immune system, protect reproductive health, and more, according to a study published in Oxidative Medicine and Longevity. 
Adaptogenic Complex
Superfoods such as blueberries, barley grass, pomegranate, spirulina, and chlorella are present in All Day Energy Greens.
Does All Day Energy Greens Work?
All Day Energy Greens has been on the market since 2008, and many consumers have utilized it since. Some Day Energy Greens reviews suggest that the product is efficient and effective. Around 600,000 customers have entrusted their efforts with this product.
However, there are some concerns about a series of lawsuits that have hit the product's makers over the safety of some of its ingredients. There are also several complaints about the drink's bad taste.
Besides, the company includes all of its ingredients as a proprietary blend. This means that they don't disclose exactly how much of each ingredient they've included in the blend, making it impossible to know if you're taking the recommended daily amounts.
On top of all that, this product contains no probiotics or digestive enzymes.
Finally, the product might have 'all-day energy' in its name, but 10.6g per serving won't keep you going for that long.
Benefits & Results
All Day Energy Greens Benefits and Results
Results
Regarding results, it is hard to be sure about the results because there are no concrete studies or scientific backings about the claims made by All Day Energy Greens. All that people can potentially rely on when deciding whether to buy this product is user testimonials and reviews.
Benefits
This energy drink is loaded with Vitamin C that assists in protecting your cells from damage, wear, and tear.
Contains digestive enzymes to aid in supporting healthy gastrointestinal function.
Has Vitamin B that is an incredible energy producer.
Includes Vitamin D that is an essential nutrient for the revitalization and balance of the immune system.
Packed with superfoods such as blueberries, pomegranates, barley grass, chlorella, alfalfa, and spirulina.
Directions
How to Take All Day Energy Greens
The makers of All Day Energy Greens recommend adding one scoop of the mix to six to eight ounces of water. You need to drink it once every day with food and follow the correct dose to make sure there are no side effects.
You can mix a prescribed spoon of this greens blend with water or a glass of smoothie loaded with fruits.
Side Effects
Potential All Day Energy Greens Side Effects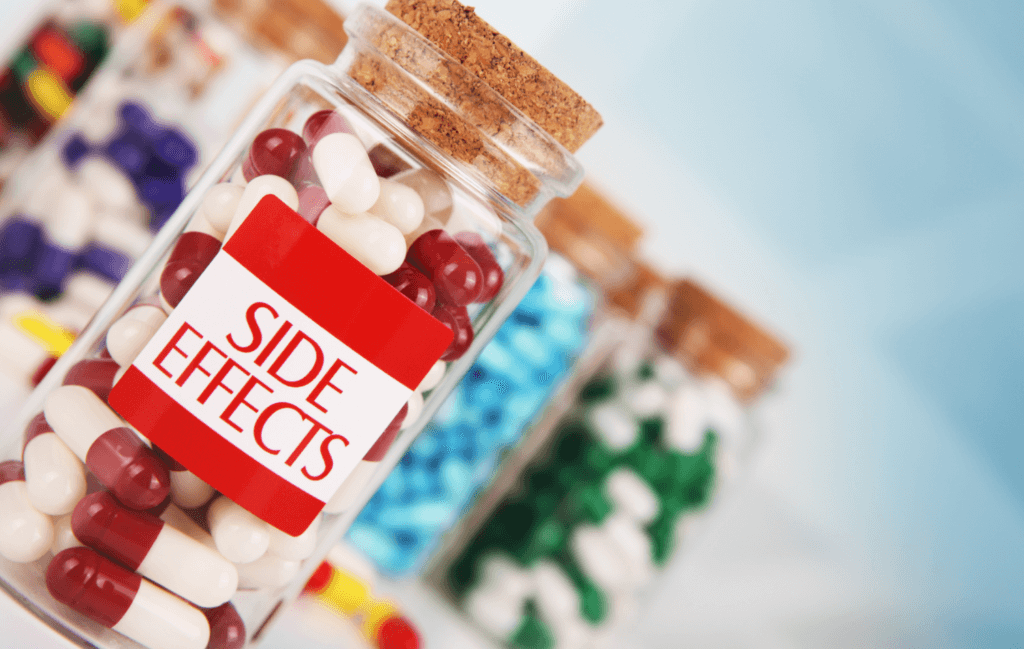 All Day Energy Greens has many fruit extracts, so you must be careful if you are allergic to any one of the ingredients. Some other side effects can be diarrhea, irritability, rashes, itchiness in the skin, severe headaches, vomiting, frequent trips to the bathroom, and gas. Therefore, you must take All Day Energy Greens in the right amount.
One other complaint about All Day Energy Greens is its bad taste, but you can deal with that by mixing it with a glass full of smoothie.
Product Warnings
All Day Energy Greens Product Warnings
The All Day Energy Greens contains aloe vera, which might trigger an allergic reaction in some people.
In addition to that, there are several limitations on the market, so it is necessary to beware of duplicate products so that you are not ripped off using fake products. Some users have also warned of a foul flavor so you must try it out first before blending it into a smoothie. It is best to consume it within 90 days of opening the package for maximum freshness and results. Also, it needs to be refrigerated for optimum use.
Lawsuits
Any All Day Energy Greens Lawsuits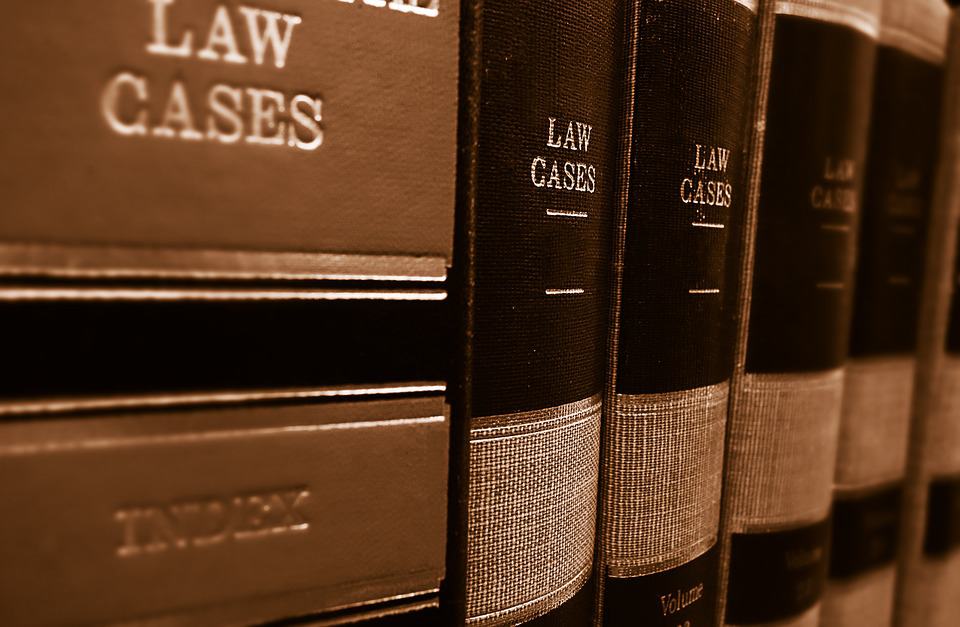 The maker of the All Day Energy Greens is NaturMed, and several class-action suits have hit it.
In the most prominent one, a grieving widow claimed that this superfood drink is highly unfit for consumption because of toxic substances. The company advertises it as an all-natural drink with no chemicals or additives that support healthy immune and digestive function.
Plaintiff Kaye Wink states that the product is entirely false and materially misleading. The lawsuit claimed that this superfood green energy drink consists of active bacteria and many other contaminants that cause dehydration, vomiting, diarrhea, nausea, coma, and even death in some cases.
Wink requested a permanent injunction against the manufacturer, distributor, and maker of this alleged toxic superfood drink against its continued production, Top Class Actions reports.
All Day Energy Greens Alternatives
All Day Energy Greens is packed with fruit and vegetable extracts, so one of the alternatives to it would be to start eating fresh fruits and vegetables. Some of its ingredients are carrots, blueberries, green tea and ginger extracts, aloe vera, and beetroot. Some alternatives could be:
Fresh carrot juice
Green tea
Salad with fresh vegetables
Fresh fruits
Including fresh fruits and vegetables in your daily diet is a cheaper alternative to All Day Energy Greens.
However, with this energy drink, you can, supposedly, take in all these things within 30 seconds by consuming one tablespoon with water or mixing it with any other drink.
All Day Energy Greens Review
All Day Energy Greens is an energy drink that has ingredients like ginger root, grape seed, organic beetroot, aloe vera, spirulina, milk thistle, and green tea. Therefore, it is one of the products that can be very good as a health supplement. However, there are no scientific studies or evidence to support the claims of the product.
The good thing about the product is that it is loaded with greens and fruit extracts full of vitamins. It is exceptionally rich in vitamins A and C.
However, the product claims that it can rejuvenate the human body within 72 hours. The individual ingredients in it go through usefulness tests, but there is no actual scientific backing for the whole product. So, no one can attest to the value of this product. Moreover, it has common fruit extracts like powder-form carrot, apple, pineapple, and some other fruits and vegetables that are already in people's diets. So, there has to be a reasonable justification for adding this supplement to your regular menu.
There are also countless online reviews where people have claimed that the product is toxic and that this over-advertised superfood is nothing but a massive scam. There is even the class action suit by the widow who allegedly lost her husband as a result of this drink. On the contrary, there is also feedback saying this drink has worked wonders for them. These mixed reviews can be disorienting, to say the least, for potential users.
Cost
All Day Energy Greens Cost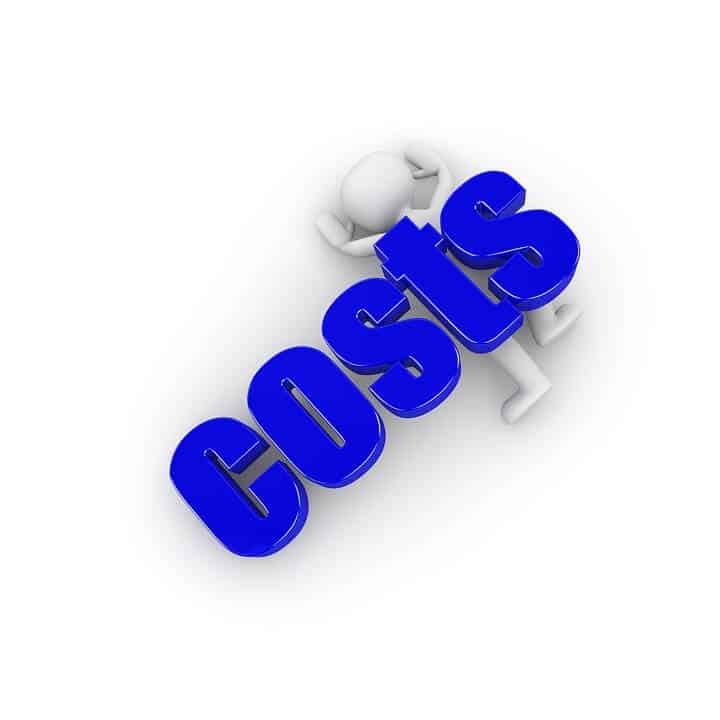 If you buy All Day Energy Greens from their official website, you will get a 10.5-ounce container for $39.95. If you take it as the company prescribes, it would be sufficient for 30 servings.
You can also check out Amazon and other websites to look for cheaper options. There are some offers in big stores like Walmart that give significant discounts. Sometimes, coupon codes are also available online.
Where to Buy
Where to Buy All Day Energy Greens
Official website
Amazon.com
Vitamin Shoppe
All Day Energy Greens Free Trial
All Day Energy Greens has a one-month trial offer. However, you need to be careful with the offer and read everything carefully. You must monitor the free-trial period so that they don't charge you at the end. There is a money-back guarantee within 24-hours of your order.
UPDATE 2020: There no longer appears to be a free trial offer of All Day Energy Greens.
Bottom Line
What Users Are Saying
"Been taking it for years. It's great stuff."
"The first time I tried All Day Energy Greens, the taste was awful. I can hardly drink it. But the result was amazing. I have energy, my AIC was below 6.0 and I can see clearly even at night when I'm driving. But since they changed the taste of the energy drink to satisfy some of those who complained, the second bottle that I purchased, the result on me was not the same."
"It's the best tasting greens supplement I've had so far but I'm not sure it's the best performing without doing more A.B. test comparisons."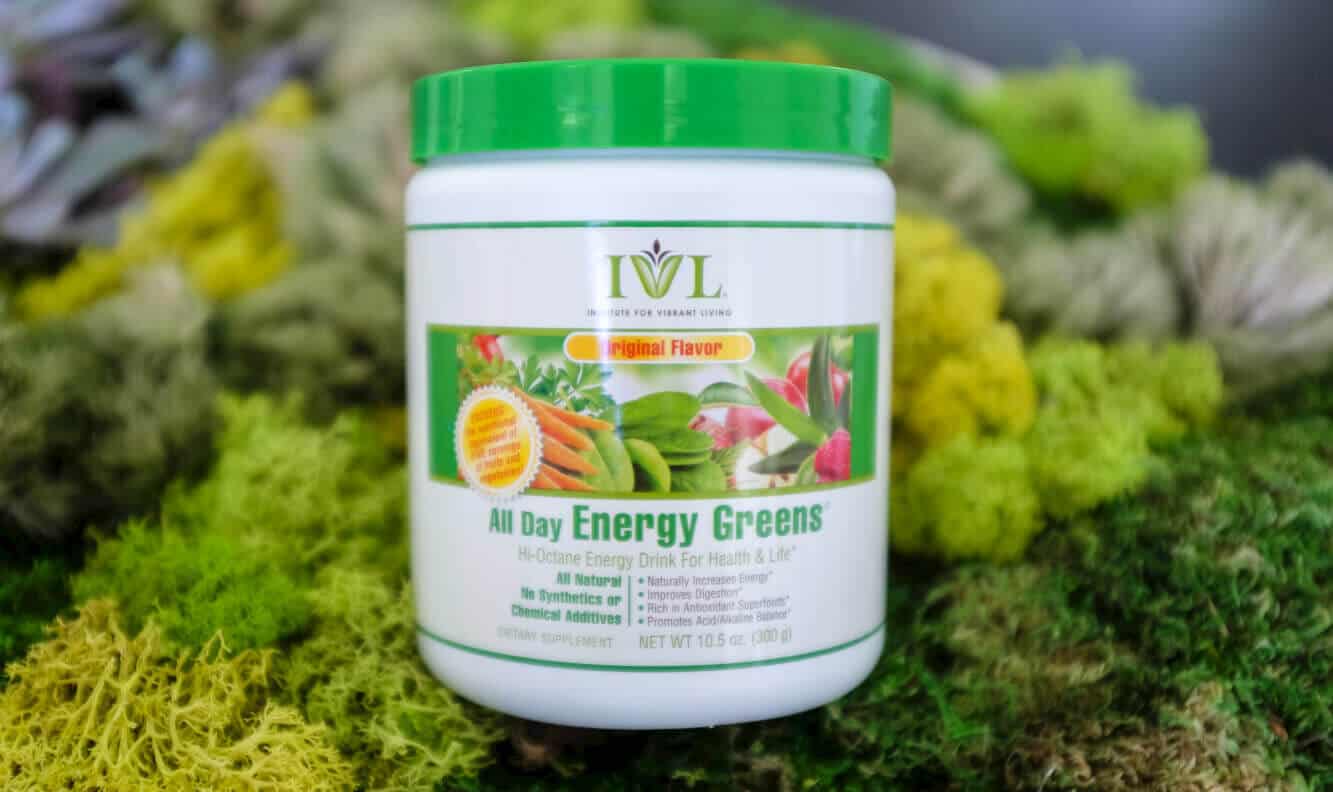 The Bottom Line on All Day Energy Greens
Alright, do we think that you need to put the pedal to the metal for this product? We like that the ingredients are all-natural and that there are some positive comments from buyers who've used the formula, but we have issues because there is simply no scientific research to support it. Also, there are countless customer complaints and it is quite pricey.
For dieters who need to shed more pounds, we suggest trying out a dietary program that real clinical studies back, does not cost you a fortune and positive customer reviews support.
Among the best diet apps we've seen this year is one called Noom. With 1:1 health coaching, customized food plans, interactive support groups, and other health tracking tools, Noom allows its users to make healthier choices and lose weight along the way.
Plus, the business behind Noom is extremely confident in their program so they're offering a free trial offer.
Learn More About Noom »