Alo Moves Review

- 11 Things You Need to Know
When we heard about some of the features of the Alo Moves membership, we were surprised. That's why our research team decided to take a closer look.
Our team delved into the cost, programs offered, bodyweight workouts, and more to develop the most comprehensive Alo Moves review. Check out our bottom line to find the final verdict.
Alo Moves can be purchased through their Official Site.
Overview
What is Alo Moves?
Alo Moves is a fitness platform that provides thousands of online fitness videos. Some of the workouts included are HIIT, pilates, barre, and bodyweight workouts. Here is what some of the research says about these kinds of exercise:
Is There an Alo Moves App?
There is an Alo Moves app available on the Apple Store and Google Play. Through the app, individuals can have access to thousands of online fitness videos, yoga classes for every level, barre classes, pilates programs, and more. The Apple Store shows a 4.9-star rating amongst users and Google Play boasts a friendly 4.3-star rating.
Users can search by the workout style and trainer to find the workout or program they want. Individuals can also download videos so they can access them anywhere. There is also an instructional section where users can learn how to move and perform various moves the correct way.
New classes are added onto the app every week. Additionally, there may be Alo Moves free classes available.
Alo Moves Competitors
Creators
Who Created Alo Moves?
Danny Harris and Marco Degeorge are the founders of Alo. They started Alo Yoga, a yoga and lounge clothing line, in 2007 before expanding to Alo Moves.
When the two started the Alo brand, their goal was to provide peace and expand the mindfulness movement to adults and children across the country.
How to Contact Alo Moves Customer Service
Individuals can contact the customer service department by submitting a contact form through the official website. Users may also be able to contact the company by e-mailing info@alomoves.com or support@alomoves.com.
Scroll below for one of the best products we've seen over the last year.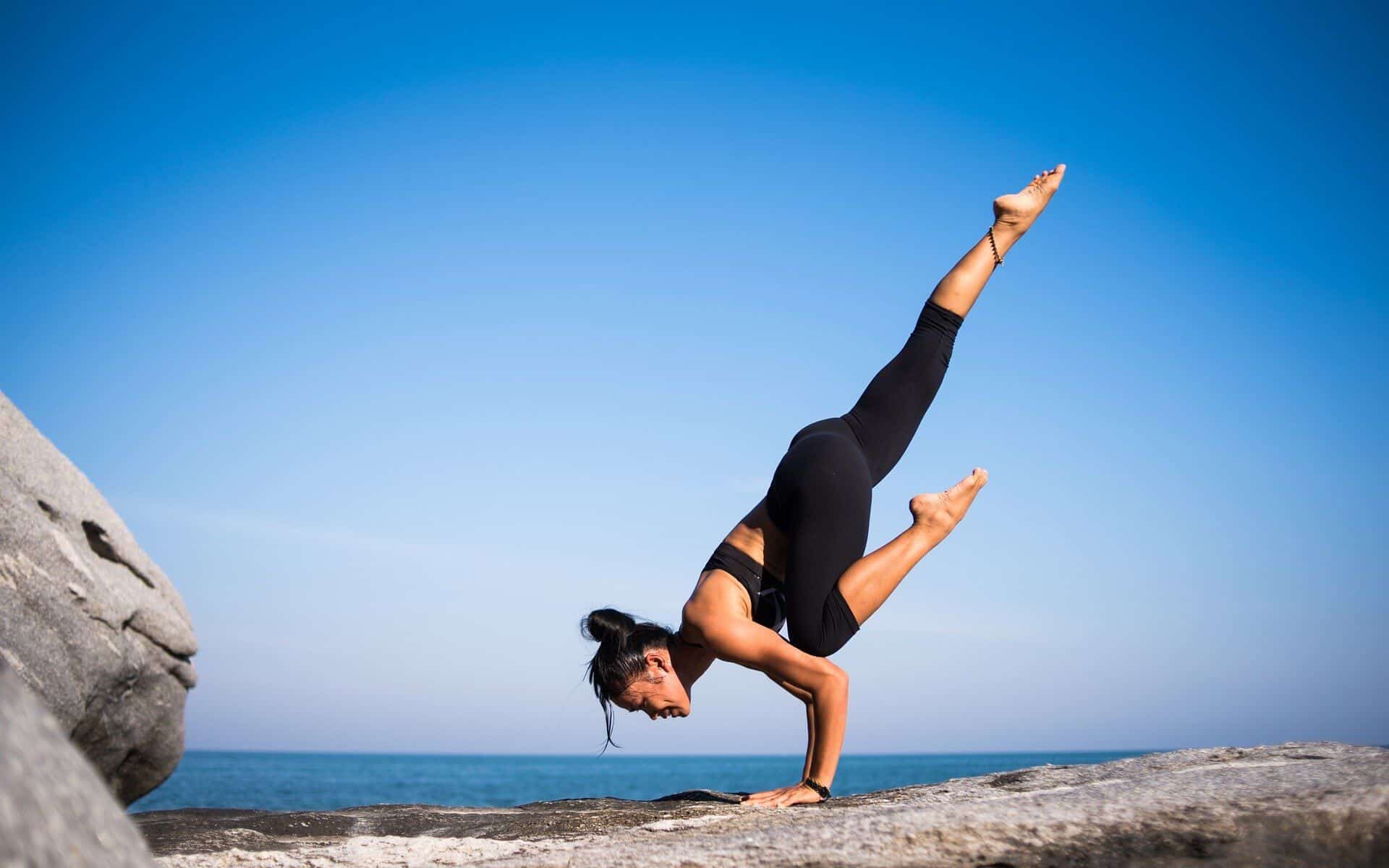 Alo Moves Products
Products From the Makers of Alo Moves
Alo Moves has plenty of ventures outside of its fitness program, including Alo Yoga, Alo Gives, and Alo Sanctuary.
Alo Yoga
The makers of Alo Moves have a yoga apparel and accessories company called Alo Yoga. They pride themselves on providing tons of products that are eco-aware and produced in ethical conditions.
The company sells a large variety of clothing for men and women, some of which include:
Leggings
Underwear
Bras
Sweatpants
Long and Short Sleeved Shirts
Alo Yoga also has two books: Mindful Movement and Naked Yoga. Accessories offered by Alo Yoga include hair accessories, hats, socks, shoes, bags, and yoga equipment. The company has many collections and regular new releases of apparel.
Alo Gives
Alo Gives a nonprofit organization designed to bring movement and mindfulness education to children. This organization provides Scholastic-approved videos for free.
The purpose of these videos is to provide children with the skills to calm their minds, ease breathing, and reduce stress. Alo Gives offers multiple programs, videos, and activity sheets to help the children learn.
Alo Sanctuary
Alo Sanctuary is the brick and mortar version of Alo. Each location has a shop section, a yoga and meditation practice center, a wellness bar selling cold-pressed juice, coffee, and matcha, and a calming seating area.
Alo Sanctuary has locations in:
Los Angeles, CA (2 locations)
Santa Monica, CA
Brooklyn, NY
San Diego, CA
At each of these locations, individuals can book a class.
Cost
How Much Does Alo Moves Cost?
The Alo Moves cost is $20/month when users choose a monthly subscription. The subscription starts after a 14-day free trial.
Users can also choose a yearly membership that costs $200 a year. This equates to about $16.58/month, which is cheaper than the traditional monthly subscription. However, the yearly subscription can only be completed on the official website.
There are also Alo Moves app purchases that can be made. On the Apple App Store, the platform says it sells different challenges and programs. The Alo Moves cost for this ranges from $1.99 – $19.99.
It also seems that there are a few Alo Moves free classes available on the app.
Is There a Refund Policy?
There is not a refund available for the Alo Moves membership. However, individuals can cancel their memberships. Once users cancel, their services are open until the end of the next billing cycle. Users just have to use their Alo Moves login to start the cancel process.
Claims
How Does Alo Moves Claim to Work?
The platform claims to help its users improve the health of the mind, body, and spirit. With a large variety of fitness and meditation classes, the platform says it can fit into anyone's lifestyle and help them meet their goals on their timeline.
The platform says it can be adjusted to every pace and available home space.
Program Details
Details on the Alo Moves Program
The Alo Moves program has four different pillars: yoga, fitness, meditation, and skills.
Yoga
Alo Moves prides itself on offering tons of yoga classes for all skill levels. Styles provided on the platform include Ashtanga, Hatha, Restorative, Vinyasa, Kundalini, and Prenatal – all of which are designed to have different benefits for different individuals.
Fitness
Using the Alo Moves login, users have access to multiple workout styles, including strength, HIIT, pilates, barre, stretching, and core. There are tons of different skill levels and programs to choose from in this style.
Meditation
Although meditation is one aspect of the mindfulness training Alo Moves offers, they also offer breathwork, personal growth, sound baths, and yoga nidra. These programs are designed to provide peace of mind.
Skills
Alo Moves offers guided instruction to help its users learn how to make moves properly without injury. These videos are separated by skill and are often meant to be done in a series to teach users gradually.
Does it Integrate With Wearables or Health Programs?
The platform does not seem to integrate with any other devices or health programs. The platform does have an app available for Apple and Android, where you can stream the workouts and classes.
Weight Loss
Alo Moves and Weight Loss
Although the platform doesn't state weight loss as one of its claims, its fitness programs may still lead to it.
Yoga, in particular, is shown to cause weight loss. According to Evidence-Based Complementary and Alternative Medicine, yoga can be a great way to help individuals who have been struggling to lose weight.
Mindfulness training and meditation can also be effective in weight loss programs. The Journal of Complementary and Integrative Medicine and the Journal of Alternative and Complementary Medicine both found that meditation alongside a regular fitness regime can aid in weight loss.
Pilates can also be a great way to lose weight. The Journal of Sports Medicine and Physical Fitness found that eight weeks of regular pilates exercises can improve body composition. The Muscle, Ligaments, and Tendons Journal confirmed these findings.
Warnings
Alo Moves Warnings and Side Effects
The platform does not note any warnings or side effects in their terms of service.
However, getting too much exercise can be detrimental to health. According to the U.S. National Library of Service, getting too much exercise may cause mood problems, tiredness, sore muscles, and losing motivation.
Pros and Cons
Alo Moves Pros and Cons
We took a detailed look at the Alo Moves program. Now, let's take a look at the pros and cons:
Pros
Positive Alo Moves reviews
Variety of fitness classes, including HIIT workouts
Coached yoga classes for all levels
Cons
Lack of nutritional information
High monthly cost
No live classes
Few locations
What Uses Are Saying
What Users Are Saying
"I LOVE this app, I either start or end my day with these programs. I love the morning and evening yoga, the skills courses, and the meditations. 100% worth the investment"
"I love the content but I'm very disappointed in the functionality of the app. I keep checking for an update to fix bugs but nothing so far. The home page won't load for me and I can't apply filters. This is especially irritating since the issues didn't start until AFTER the free trial ended and I had paid for the expensive membership."
"Workouts are great but the app is shocking. Every single time I use it, it freezes, struggles to auto rotate and whenever I pause it resets to the start. So frustrating. Please fix this, then it will be a 5 star."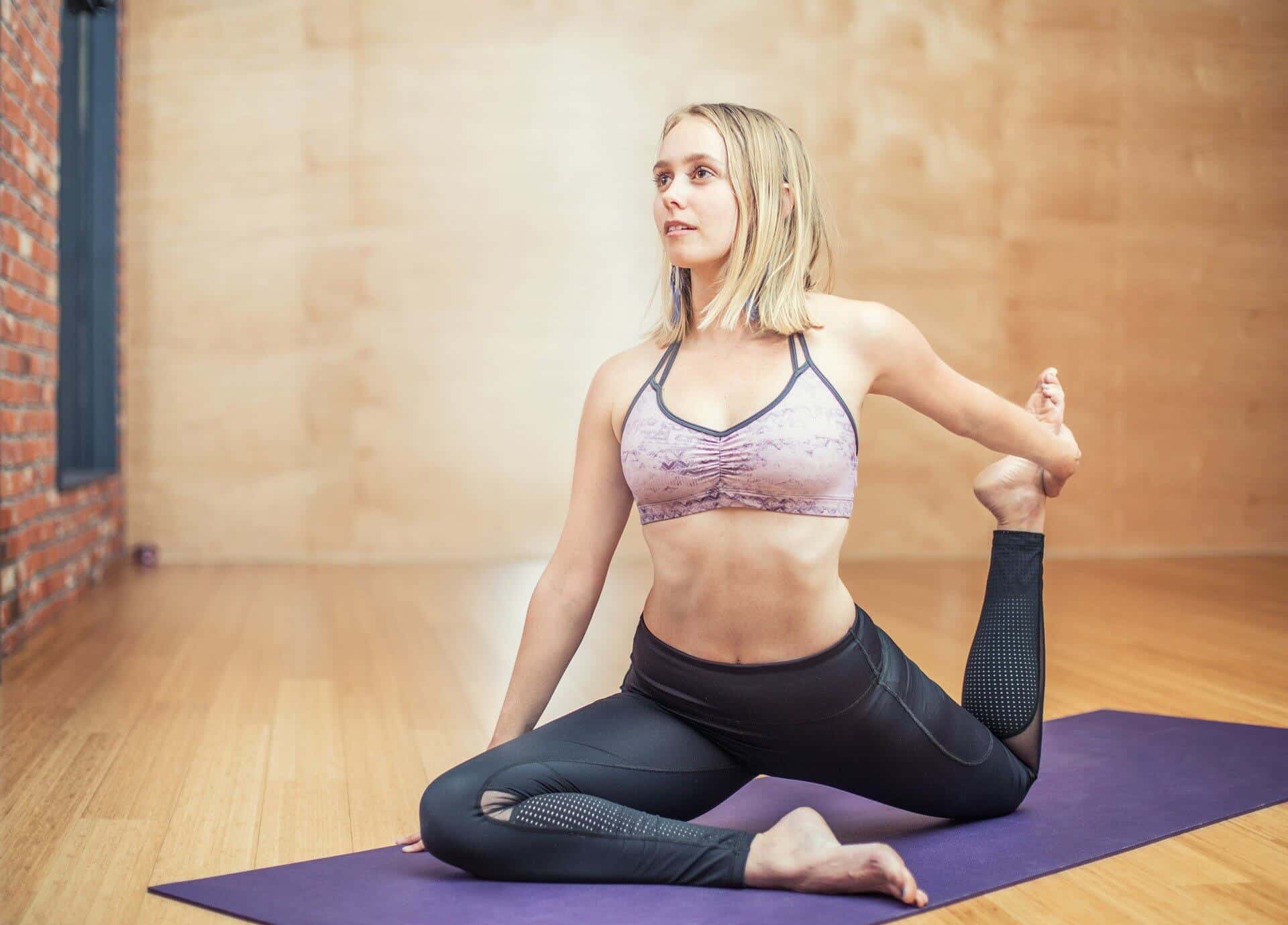 Bottom Line
Bottom Line on Alo Moves
This platform offers plenty of meditation and fitness classes, which can help aid in weight loss. However, the program does not offer live classes or any nutritional information. Plus, the monthly cost can be pretty high for most individuals.
If you want to see results, we suggest going with a system that is clinically-proven and gives you everything you need to achieve your goals.
Noom is one of the best weight-loss apps we have ever seen. Noom offers personalized meal plans, support groups, and human coaching to help you lose weight and make healthier choices. Research shows that more than 77% of people who use the program lose weight.
Dietspotlight readers can get a free trial offer of Noom for a limited time.
Learn More About Noom »