Aloe Vera [Aloe Barbadensis] is a familiar and popular household plant. [3] It is most commonly known as a gel to relieve sunburns and assist in healing wounds [1].
Additionally, it's used in the food, cosmetic and pharmaceutical industries, and widely recognized by its pointy, thick and green leaves [2]. This plant isn't just a great companion to have around the house; it's used to treat a plethora of different kinds of ailments and conditions [4].
What is Aloe Vera?
Aloe Vera plant has been around for over 6,000 years to early Egypt [1] [5]. Clear gel and yellow latex are most commonly used from the aloe plant [5] [8] [10].
Aloe resembles a cactus in a lot of ways, growing in hot and dry climates [6]. The manufacturing of aloe vera extracts are among the largest agricultural industries in the whole world [7].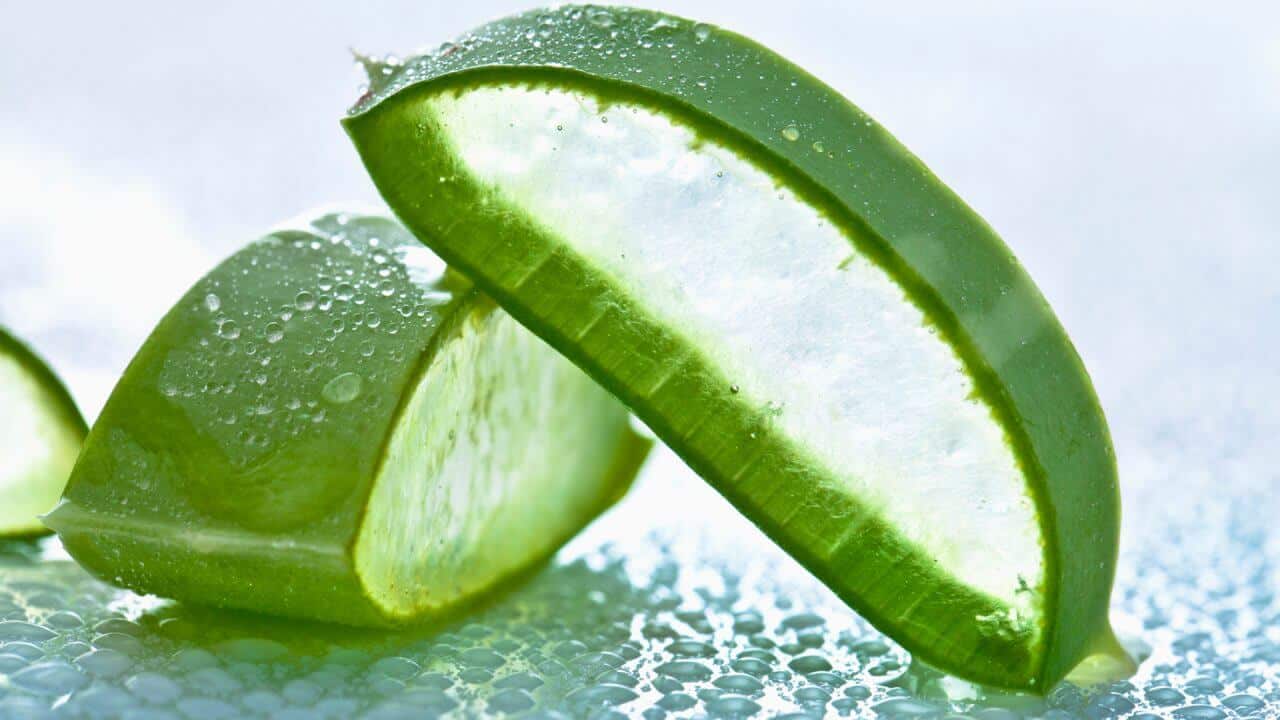 Although many households use the plant for treating wounds and burns, most health fanatics consider this cactus-like gem to be a health superfood [8].
Just like other species of aloe, aloe vera forms arbuscular mycorrhiza, which is a symbiosis that lets the plant gain better access to nutrients in the soil [9].
Aloe can also be used for food like salads [11] or used by itself for its medicinal purposes.
The gel helps in cleansing; delivering an array of nutrients, which contain anti-bacterial and anti-inflammatory properties [14].
How Much Aloe Vera Gel is Safe?
The plant consists of 99% water [12]. The remaining constituents (glycoproteins and polysaccharides) help with healing, inflammation and other applications [12].
It has been approved for the average person to drink around 2 to 3 glasses of aloe juice per day [6 to 8 ounces each] [13].
Although 2 to 3 large glasses per day are found to be perfectly safe [13], once your symptoms dissipate, it's wise to cut back a little bit [13].
Japan uses aloe commercially in yogurt [15], lending credence to the theory that it's safe.
Aloe contains laxatives (often the main ingredients in cleansers like Flat Tummy Tea) called aloin among other ingredients which may not be safe if consumed for an extended period [17] [27].
If you drink aloe juice for more than a year, the potential for pseudomelanosis coli may increase. [16].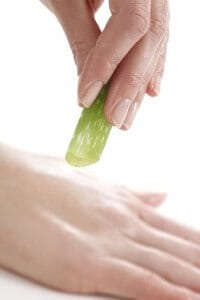 What are Aloe Vera Uses?
With any plant used for medicinal purposes or hailed as a "superfood" by health nuts, you just know there have to be some pretty tantalizing benefits.
Of course, this plant is most commonly used to treat minor burns and flesh wounds [29].
It makes for an excellent way to cleanse your body or detoxify using a natural source. It surprises us that Skinnymint and other cleansing teas don't contain aloe [18].
Aloe Helps with:
Aloe was found to enhance learning and memory, as well as decrease depression in mice studies at doses of 100 to 400 mg/kg [21].
Aloe acts as an anticancer agent, aiding in the prevention of cancer, as well as relief from chemotherapy [41].
This plant possess some pharmacologically active ingredients, including a carboxypeptidase which [in vitro] inactivates bradykinin, salicylates, and a substance that blocks thromboxane formation in vivo [22].
According to some studies, aloe is gaining notoriety in the dental world for being extremely beneficial for your mouth due to its anti-inflammatory, anti-viral, antiseptic, and antifungal properties [23].
Aloe also treats gastrointestinal issues and chronic inflammation [20] [24].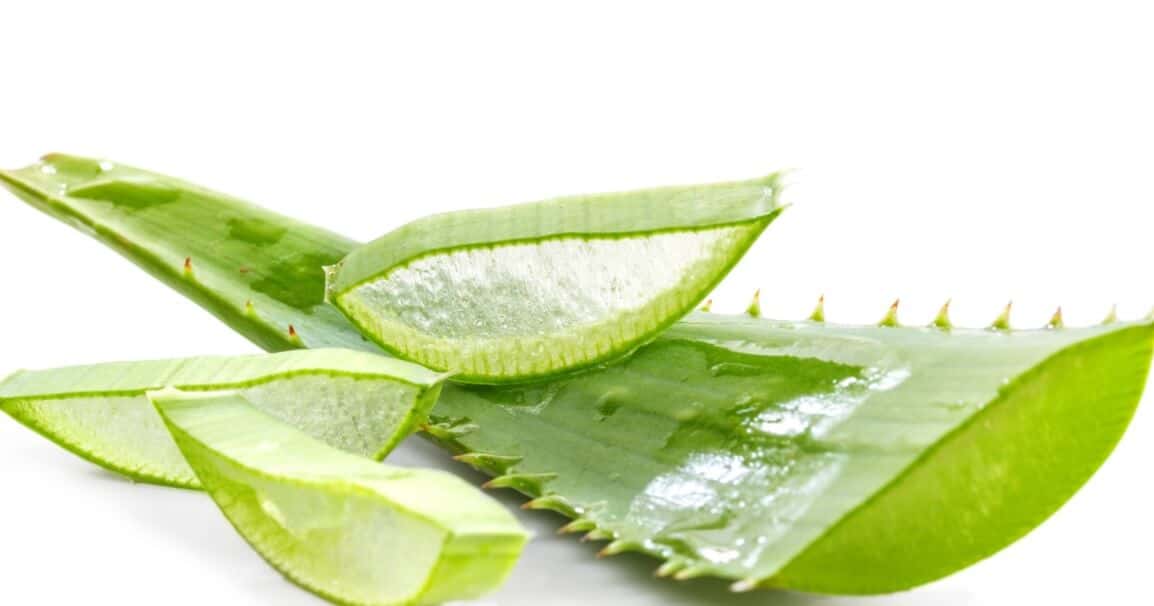 Additional Uses for Aloe Vera
It contains nutrients, such as vitamins C, A, E, and B12, along with minerals such as magnesium, potassium, and zinc [20] [25].
This plant also contains important antioxidants which help in boosting the immune system [26], balance your metabolism [27] and to promote heart health [28].
One study found aloe beneficial for pre-diabetes and assisted in normalizing blood sugar levels [30].
Research found a marked decrease in total serum cholesterol as well as reductions in fasting, serum triglycerides, and postprandial blood sugar levels, total lipids, and an increase in HDL [49].
One study set out to evaluate the effects of aloe vera on gingivitis. Research found it useful as a treatment for plaque-induced gingivitis [31].
Oral lichen planus is found to be relatively difficult to treat due to its chronic nature, but one study showed that aloe vera completely cured one patient of this condition [with no adverse side effects] following two months of oral aloe gel treatment [32].
Can Aloe Vera Promote Weight-Loss?
Aloe transforms fat and carbohydrates into energy, rather than storing them in the body. This could prove beneficial with low carb diets; Ketos OS is formulated to help with these plans [33].
That coupled with the aloin laxative [34] effect of the plant, it's off to a pretty great start.
Aloe is great for controlling the absorption of water in the body [35].
Another study concluded that aloe vera gel decreased fat accumulation by stimulating energy expenditure and beneficial in the prevention and the improvement of diet-induced obesity [36].
Patients with early or untreated diabetes mellitus, reduced body weight, body fat mass and insulin resistance [37] [38].
Another study showed the value of aloe vera to insulin resistance, metabolic syndrome and blood glucose levels [39].
Anti-obesity and other metabolic studies on aloe vera depend on the diet of the individual, herbal extraction, and animal models used [40].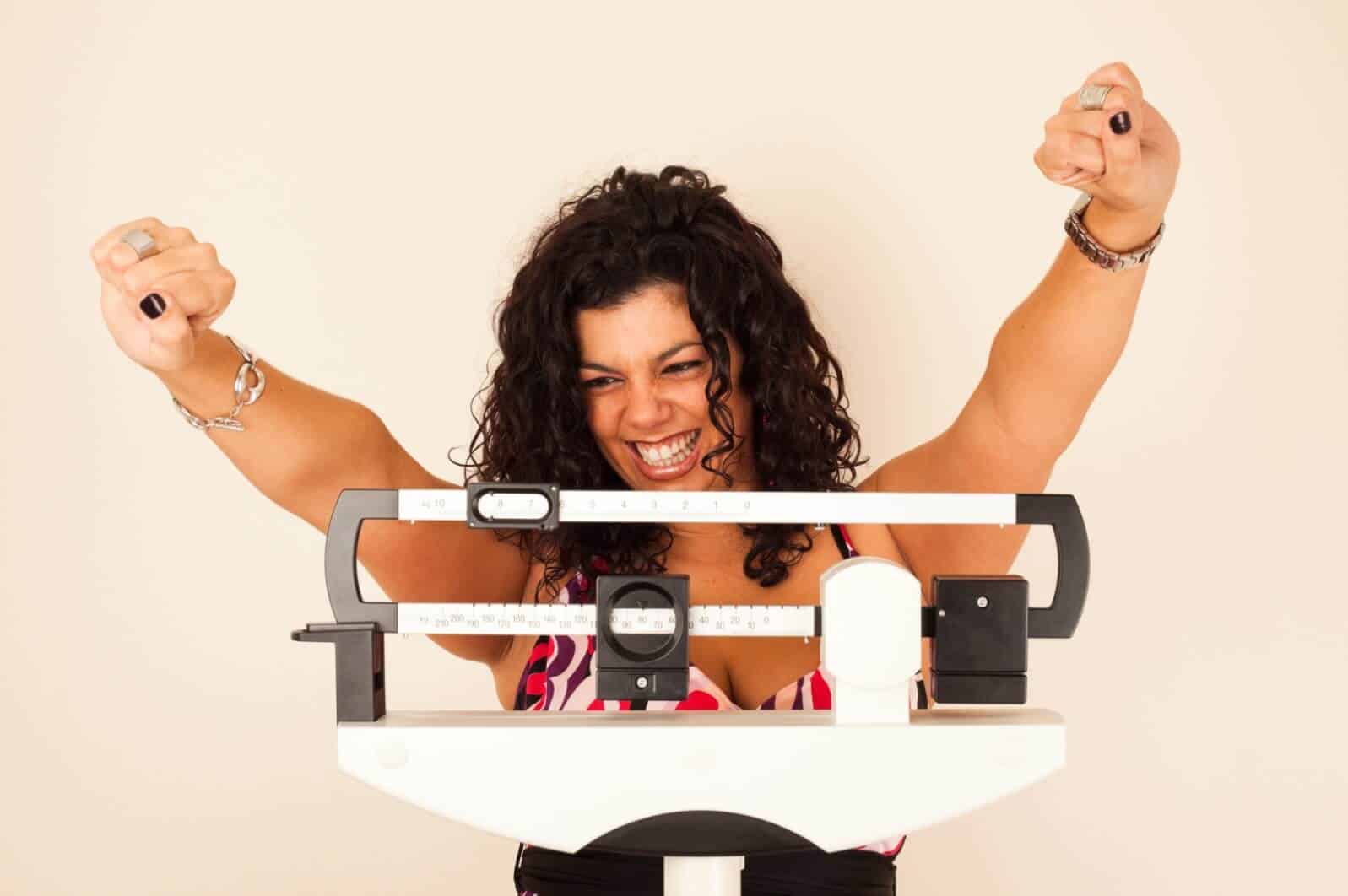 Aloe Vera Juice Nutrition Facts
People are taking advantage of aloe vera's nutritional benefits by drinking aloe vera juice [42].
Serving size – 1 cup [43]
131 calories (calories from fat – 3)
Total fat – 0.3g
Saturated fat – 0.2g
Polyunsaturated Fat – 0.104g
Monounsaturated Fat – 0.035g
Cholesterol – 0mg
Sodium – 5mg
Potassium – 322mg
Total Carbohydrate – 31.92g
Dietary Fiber – 0.5g
Sugars – 24.75g
Protein – 0.89g
Vitamins in Aloe Juice:
Vitamin A 0%
Vitamin C 41% (18mg)
Calcium 3% (40mg) Iron 4%
Aloe is a healthy alkaline food [42].
Juice from the aloe plant helps with hydration, liver function, constipation, skin, heartburn relief, digestion, and the overall boost of nutrition [42].
Aloe vera is the richest plant regarding vitamins, possessing vitamin B1, vitamin B2, vitamin B3, vitamin B6, vitamin C, folic acid, and beta-carotene [45] [50].
Aloe is rich in minerals as well, containing calcium, iron, potassium, chlorine, chromium, sodium, and magnesium [45] [50].
The essential amino acids in the plant include lysine, valine, methionine, leucine, isoleucine, phenylalanine, histidine, glutamic acid, alanine, cystine, and proline. These can also be found in protein-based products from Xyngular and Isagenix [45] [50].
Mono and polysaccharides in aloe vera include cellulose, mannose, glucose, galactose, xylose, arabinose, uronic acid and much more [45].
Some enzymes include amylase, lipase, alinase, and catalase [45].
Anthraquinones contain aloin, barbaloin, aloetic acid, anthranol, isobarbaloi, ethereal oil, ester of cinnamic, and cinnamic acid [45].
The Bottom Line – Aloe Vera Benefits
From cuts, scrapes, burns to boosting metabolism and immune system, this wonder plant packs the nutrients. The components beneficial to your body and overall health.
Additional Aloe Vera benefits include:
Sooth skin irritations and rashes
Treat burns
Heals cold sores
Moisturize scalp and hair
Treats constipation
Helps with digestion
Helps boost immune system
Some evidence shows it helps weight-loss, supporting the plant's ability to provide an endless list of beneficial properties [47].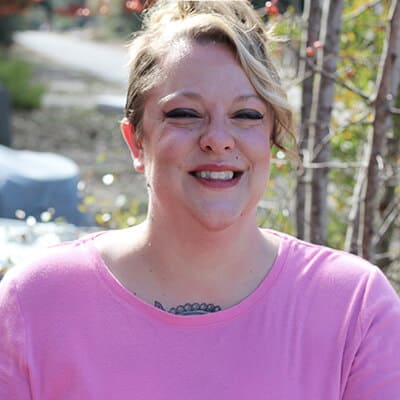 About the Author:
Summer Banks, Director of Content at Dietspotlight, has researched over 5000 weight-loss programs, pills, shakes and diet plans. Previously, she managed 15 supplement brands, worked with doctors specializing in weight loss and completed coursework in nutrition at Stanford University. full bio.