Alpha Jym Review

- 14 Things You Need to Know
A testosterone booster that has gained attention in the supplement industry recently is Alpha Jym. Alpha Jym is touted as a five-stage formula that raises testosterone levels, increases strength, reduces unwanted body fat, and helps you build bigger muscles.  It contains a natural ingredient blend, and it may even boost your libido and energy, but we needed to know more about what's behind the curtain.
So, we looked closely at ingredients, benefits, side effects, and clinical trials. Plus, we read dozens of user comments from around the web. Then, we condensed that information to offer you the bottom line.
Alpha Jym can be purchased through their Official Site.
Overview
What is Alpha Jym?
Alpha Jym is an over-the-counter male performance supplement that aims to boost testosterone in five stages. Let's take a closer look.
Stages:
Optimizes the body's production of testosterone
Helps manage healthy hormone levels
Antioxidant support
Free up more testosterone
Support optimal testosterone excretion
Did you get all of that? Put simply, Alpha Jym assists by ramping up testosterone levels, increasing muscle strength, reducing body fat, and building lean mass.
Testosterone is truly the alpha hormone for men. Adequate or optimal testosterone levels support sexual health and give men a competitive edge.
Conversely, lower levels of free testosterone can really diminish an otherwise healthy man's quality of life.
Maintaining or optimizing in-range testosterone levels is crucial for a man's overall health and well-being. In some cases, over-the-counter supplementation with products such as Alpha Jym might help someone optimize their health and ward off some of the adverse conditions tied to low testosterone.
Alpha Jym aims to remedy the issues associated with low testosterone naturally.
Before we take a look at the company and it's claims, here are some studies on the ingredients in Alpha Jym:
Alpha Jym Competitors
About
About JYM Supplements
Jym Supplement Science is the brand behind Alpha Jym capsules. This company specializes in supplements for pre-workout, post-workout, fat loss, muscle building, and boosting overall physical performance.
Some of the Jym supplements include Pre Jym, Omega Jym, ZMA Jym, Shred Jym, Vita Jym, Pro Jym, SS8, ISO JYM, and Post Jym.
Jym Supplement Science was founded by Dr. Jim Stoppani, an Exercise Scientist and Sports Nutrition Specialist. Dr. Stoppani has a minor in biochemistry and a doctorate in exercise physiology.
Scroll below for one of the best products we've seen over the last year.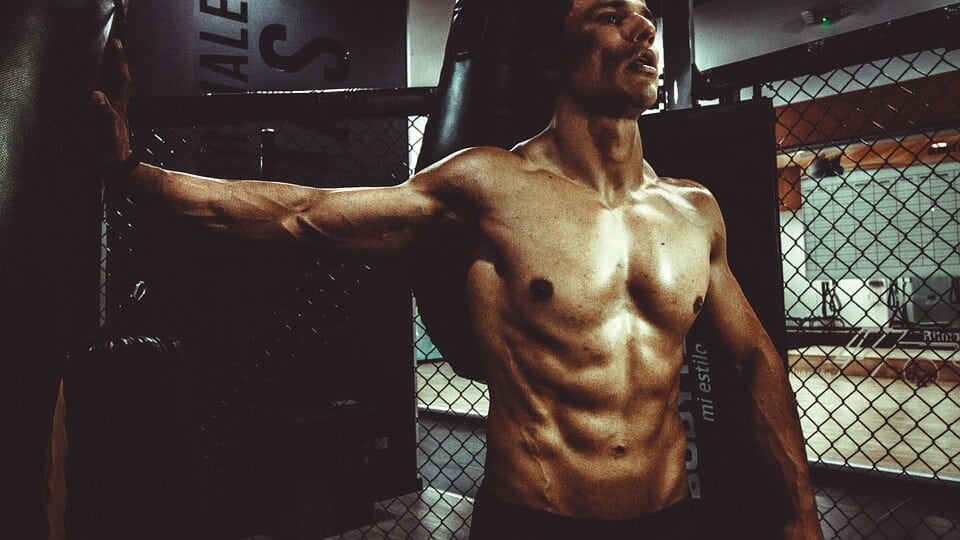 Benefits
Alpha Jym Benefits
Testosterone boosters can offer several benefits to most men, including improved mood, better focus, increased sex drive, and better body composition.
But Alpha Jym can do more than improve or optimize testosterone levels. It also offers the following benefits:
More energy
Improved libido
Increased strength
More muscle mass
Better mental function
Less body fat
That's a lot of promises. So let's take a closer look at what's actually in the Alpha Jym supplement.
Dosage
Alpha Jym Dosage
The dosage recommendations from the manufacturers are as follows:
"Take three capsules with a meal twice a day. On days that you are not training, take one dose in the morning and one dose at night. On days that you train, take one dose about an hour before workouts and take the other dose in the morning or at night depending on when you train."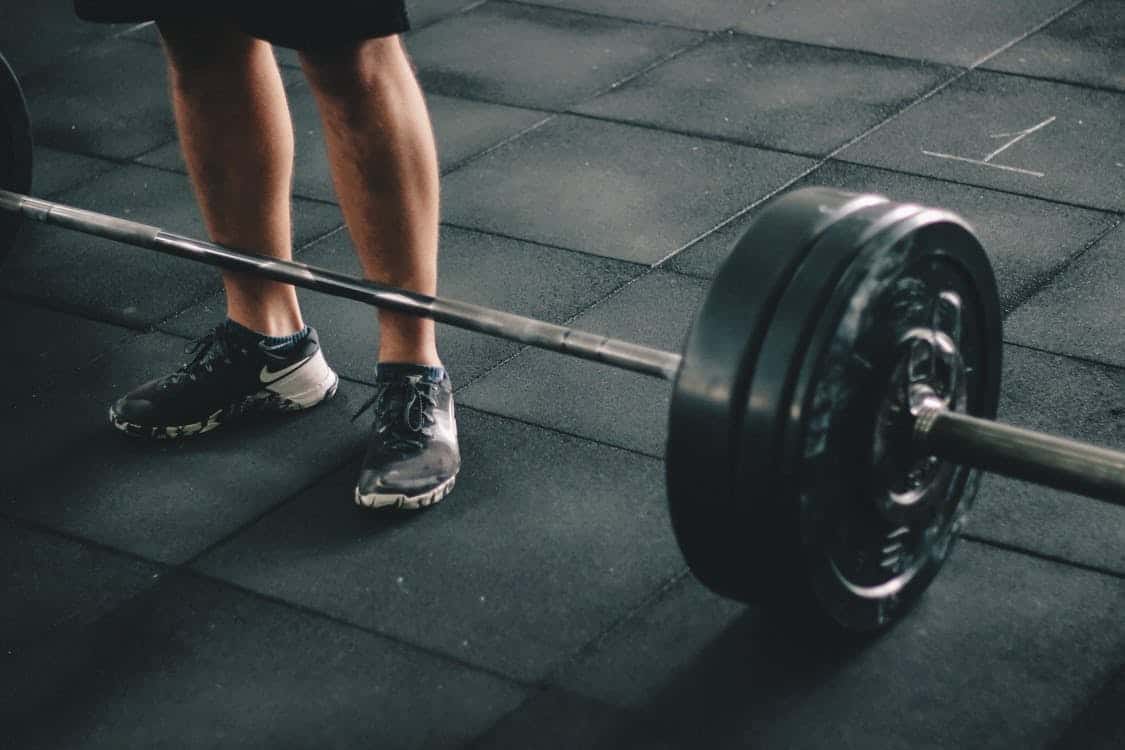 One dose is three veggies capsules. One bottle contains 60 servings for a total of 180 capsules.
Ingredients
Alpha Jym Ingredients
The Alpha Jym test booster formula consists of mostly herbal ingredients that have been clinically tested. The label lists six different ingredients, and all of them are natural:
Quercetin 250mg
Fenugreek seed extract 500mg
Eurycoma longifolia root 100mg
Damiana leaf 500mg
Ashwagandha root extract 500mg
Diindolylmethane (DIM) 250mg
Quercetin:
The journal Nutrients tells us, "These results suggest that quercetin exhibited anti-inflammation and immune-enhancement in vitro (cells) and in vivo (animals); however, studies in humans did not totally support these results from cells and animals."
Quercetin may be particularly helpful for protecting testosterone from free radical damage.
Fenugreek seed extract:
A study from the Journal of the International Society of Sports Nutrition says, "It is concluded that 500 mg of a proprietary Fenugreek extraction had a significant impact on both upper- and lower-body strength and body composition in comparison to placebo in a double-blind controlled trial. These changes were obtained with no clinical side effects."
Fenugreek has been shown in certain studies to increase muscle strength and elevate libido.
Eurycoma longifolia root:
This herb has been linked to improved fertility in men. Eurycoma Longifolia, also known as Tongkat Ali, is one of our preferred supplements for men due to its effectiveness, extensive clinical research, and minimal side effects reporting.
According to JISSN, one longer study looked into the specific effects of Tongkat Ali on testosterone levels in men of various ages:
In men with low testosterone levels (average age 51 years), one month of daily supplementation with tongkat ali extract (200 mg/day) resulted in a significant improvement in serum testosterone levels and quality-of-life parameters, suggesting a role for tongkat ali as an "adaptogen" against age-related stress. Another study of healthy adult males (average age 25 years), 100 mg/day of tongkat ali extract added to an intensive strength training program (every other day for 8 weeks) resulted in significant improvements in fat-free mass, fat mass, maximal strength (1-RM) and arm circumference compared to a placebo group. These results indicate that tongkat ali extract is able to enhance muscle mass and strength gains, while accelerating fat loss, in healthy exercisers, and thus, may be considered a natural ergogenic aid for athletes and dieters alike.
Bottom Line: Plenty of clinical evidence indicates that Tongkat Ali is both effective and safe.
Damiana leaf:
According to the Journal of Ethnopharmacology, "The results support the use of Turnera diffusa as an aphrodisiac in traditional medicine and suggest possible therapeutic properties of Turnera diffusa on sexual dysfunction."
Bottom Line: Damiana may help boost sex drive and libido.
Ashwagandha root extract:
Ashwagandha has generally performed well when clinically tested.
One study in JISSN reported that ashwagandha supplementation is associated with significant increases in muscle mass (anabolism) and strength:
Compared to the placebo subjects, the group treated with ashwagandha had significantly greater increases in muscle strength on the bench-press exercise and the leg-extension exercise, and they had significantly greater muscle size increase in the arms and chest. Compared to the placebo subjects, the subjects receiving ashwagandha also had significantly greater reduction of exercise-induced muscle damage as indicated by the stabilization of serum creatine kinase, significantly greater increase in testosterone level, and a significantly greater decrease in body fat percentage.
Ashwagandha, an adaptogen, also has antioxidant properties, and stress levels, and is very rarely contraindicated. In repeated clinical trials, it has been proven to be safe for human consumption.
Some research has shown that Ashwagandha can also help treat infertility. Evidence-Based Complementary and Alternative Medicine reports, "A significantly greater improvement and notably better regulation were observed in serum hormone levels with the Ashwagandha treatment as compared to the placebo. The present study adds to the evidence for the therapeutic value of Ashwagandha (Withania somnifera), as attributed in Ayurveda for the treatment of oligospermia leading to infertility."
Side Effects
Alpha Jym Side Effects
All in all, we haven't seen many customer complaints about the side effects of Alpha Jym. But a word of caution, a few users did report:
Fatigue
Diarrhea
Dark urine
Headache
Nausea
Upset stomach
We need to look at individual ingredients as well.
Check this out: the University of Maryland Medical Center reports that, "Quercetin is generally considered safe. Side effects may include a headache and upset stomach."
According to LiverTox, ashwagandha's common side effects include nausea, gastrointestinal distress, diarrhea, and more.
All things considered, Alpha Jym is likely safe for most people. We didn't find any significant or extreme adverse reactions reported by users.
Alpha Jym Cycling:
Some people are asking about Alpha Jym cycling. Cycling is the process in which you take a supplement or a pharmaceutical, then taper off the dosage or discontinue taking it, so your body does not develop too strong of a tolerance.
According to Jym Supplements, you do not need to cycle Alpha Jym.
Cycling is often done with prescription-grade test boosters and anabolic steroids to prevent negative effects on the body. Alpha Jym is comprised of natural ingredients and does not include any derivatives of testosterone or anabolic steroids.
While a person can cycle an over-the-counter supplement to potentiate its effects or cycle different supplements to optimize the effects of multiple supplements, that does not appear to be necessary with Alpha Jym.
Not all medical professionals agree that supplements like this are the best, first option. "I do not advise those with low T to manage hormone levels on their own. Even if utilizing over the counter formulations, these issues should be managed under a physician's surveillance. The fact that this product is intended to be cycled illustrates the importance of involving a physician in any decision to use supplements. Complex dosing increases the likelihood that a product is mismanaged," shared Anthony Dugarte, MD.
Alpha Jym and ZMA Jym
Alpha Jym and ZMA Jym:
Alpha Jym and ZMA Jym are different supplements with different benefits. While Alpha Jym is a pure testosterone booster, ZMA Jym is a product that offers zinc, magnesium, and vitamin B6 to help replenish essential minerals.
What does this mean? In the case of ZMA (Zinc Magnesium Aspartate), it means faster recovery, better strength, and enhanced immune system function. It also contributes to optimal testosterone levels and improved virility.
Unlike the testosterone booster, ZMA contains conditionally essential minerals and nutrition. Athletes, especially, have benefitted from ZMA.
One study did a comprehensive examination of the benefits of ZMA supplementation. This is a summary of the findings:
Results of the present study do not support contentions that ZMA supplementation increases zinc or magnesium status and/or affects training adaptations in experienced resistance-trained males with normal zinc status. These findings are in contrast with the notion that ZMA supplementation can increase zinc and magnesium status, anabolic hormone status, and/or strength gains during training. These findings refute claims that ZMA supplementation in the amount and manner investigated provides ergogenic value to experienced resistance-trained athletes. Whether higher levels of ZMA are be needed to promote these adaptations in experienced resistance-trained males; whether ZMA supplementation influences zinc and magnesium status and/or training adaptations in individuals with low zinc and magnesium status; and/or whether ZMA supplementation may have therapeutic and/or ergogenic value in other populations (e.g., untrained, females, elders, etc) remains to be determined.
According to a study in the Journal of the International Society of Sports Nutrition, ZMA will work similarly to any supplement taken to correct a deficiency. Still, it does not specifically improve anabolism or testosterone levels. It can support healthy testosterone levels in the face of a deficiency.
The official JYM website states the following:
"Research suggests that ZMA has significant anabolic benefits. A study performed at Western Washington University (Bellingham) had NCAA football players take ZMA or a placebo every night during an eight-week spring training program. Researchers reported that the athletes taking the ZMA supplement experienced more than a 30-percent increase in testosterone levels, and about a 5-percent increase in levels of insulin-like growth factor 1 (IGF-1). Those taking a placebo had a 10-percent decrease in testosterone levels and a greater than 20-percent decrease in levels of IGF-1!"
Bottom Line: ZMA may be conditionally essential for athletes due to their unique training demands and consistent loss of electrolytes. In more sedentary populations, ZMA supplementation may not be necessary. ZMA supplementation has not been consistently proven in clinical trials to raise free or total testosterone levels.
Alpha Jym vs TestoFuel
Alpha Jym vs. TestoFuel
Let's not forget there are plenty of other testosterone supplements on the market. TestoFuel is one of them. Like Alpha Jym, it also has an all-natural formula. However, it shares only one common ingredient: fenugreek.
TestoFuel capsules also contain oyster extract, D-aspartic acid, vitamins D3, K2, and B6 and magnesium, zinc, and Asian red panax ginseng.
On top of that, Nutrition reveals, "Serum testosterone concentrations were significantly correlated with cellular zinc concentrations in the cross-sectional study. Dietary zinc restriction in normal young men was associated with a significant decrease in serum testosterone concentrations after 20 weeks of zinc restriction. Zinc supplementation of marginally zinc-deficient normal older men for six months resulted in an increase in serum testosterone. We conclude that zinc may play an important role in modulating serum testosterone levels in normal men."
TestoFuel may have something to offer, as well. That said, TestoFuel makes similar claims to the Alpha Jym test booster: more testosterone, higher libido, more muscle mass, less body fat, and more strength.
Comparable Products to Alpha Jym:
In addition to TestoFuel, here are a few other supplements similar to Alpha Jym, along with the cost of each:
Nugenix
Alpha Male
True Grit
Animal Stak
All of these products make the same general claims (improved muscle mass, increased libido, better focus), and all fall into the category of testosterone boosters.
Price
Alpha Jym Price
By now, you may be wondering about the cost of the Alpha Jym testosterone booster. Compared to similar supplements, the price of Alpha Jym is pretty competitive at $39.99 per bottle (180 capsules) at GNC. On the official website, it carries the same price and offers a list of retailers where you can find the product.
Note that the daily recommended dosage is (three capsules twice per day), so despite including 60 servings, a bottle will only last you for 30 days.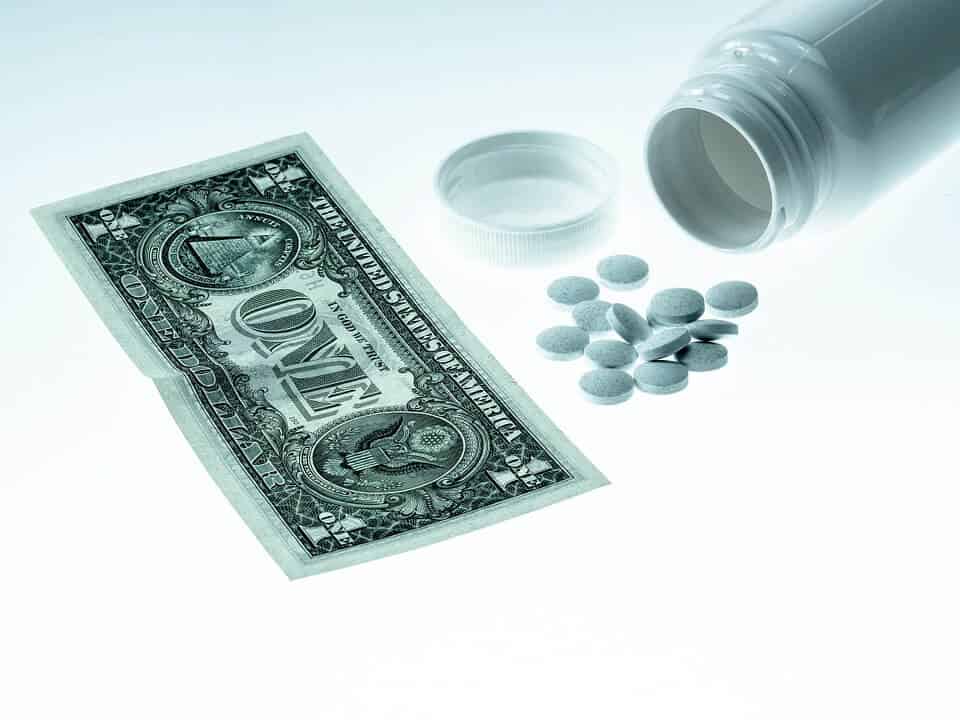 Alpha Jym also offers a 30-day money-back guarantee, which gives the customer an option to try it without consequence.
Where to Buy
Where to Buy Alpha Jym
Alpha Jym is available online and in retail locations. Online, you can purchase Alpha Jym on the official website and on sites such as Amazon, Bodybuilding.com, and Walmart.com. Many sites that carry nutritional and fitness supplements now include Alpha Jym in their respective inventories.
Lawsuits
Alpha Jym Lawsuits
On March 17, 2017, John Sandviks filed a class-action lawsuit against Ph.D. Fitness. Sandviks claimed that the advertising used by Ph.D. Fitness products was misleading to consumers. Sandviks accused Ph.D. Fitness of misrepresenting the benefits and characteristics of their supplements.
On December 21, 2017, William Bohr filed a class-action lawsuit against PhD Fitness and Jim Stoppani. The lawsuit alleged that Stoppani's company made false and misleading claims in their advertising for Pre-JYM, a pre-workout supplement. Despite Stoppani's claims to the contrary, a study published in the Journal of the International Society of Sports Nutrition found that pre-workout supplements did not outperform placebos.
Neither case has been settled.
Pros & Cons
Alpha Jym Pros:
We like that the ingredients in Alpha Jym seem to be all-natural.
We are bullish on Tongkat Ali and Ashwagandha as natural testosterone boosters and over-the-counter treatments for high cortisol and stress.
The cost of Alpha Jym at $39.99 for a monthly supply is reasonable compared to similar products.
Alpha Jym testosterone booster fully discloses its ingredients. You can rest assured knowing that all of the ingredients listed are the only ingredients contained in the product.
 Compared to similar supplements, Alpha Jym appears to be a reliable supplement. All of the ingredients listed are natural, and most of them have been well-researched in scientific studies.
Alpha Jym Cons:
The daily recommended dosage of six pills is a lot to swallow, literally.
We are not as positive about fenugreek as a testosterone booster. Fenugreek Extract may have some benefits, but it has also been known to inhibit DHT which helps stabilizes the estrogen levels in the body. It also promotes the production of prolactin.
The product does not self-distribute, meaning that you must go through a third-party for purchases. Adding a mediator always increases the cost of a given product.
What Users Are Saying
What Users Are Saying
"Jym Alpha is a great supplement to assist with that much needed extra push in the gym. I feel more motivated and have better pumps. Definitely worth the try for the money. Very happy with this product."
"Really Not Worth it. – I was a big fan of jym products but this one has definitely changed my mind. Product didn't do anything for me but gave me migraines. I took it as directed and noticed almost immediately my head started pounding. I figured it was still new to my system and needed some time to getting adjusted to but still here three weeks later and I continue get migraines so I'm stopping it. I feel three weeks is enough for my body to get adjusted."
"Seemed like a good product but really didn't feel anything. Blood work indicates no increase in Testosterone. Overpriced with zero results. This guy really pushes his overpriced supplements so beware."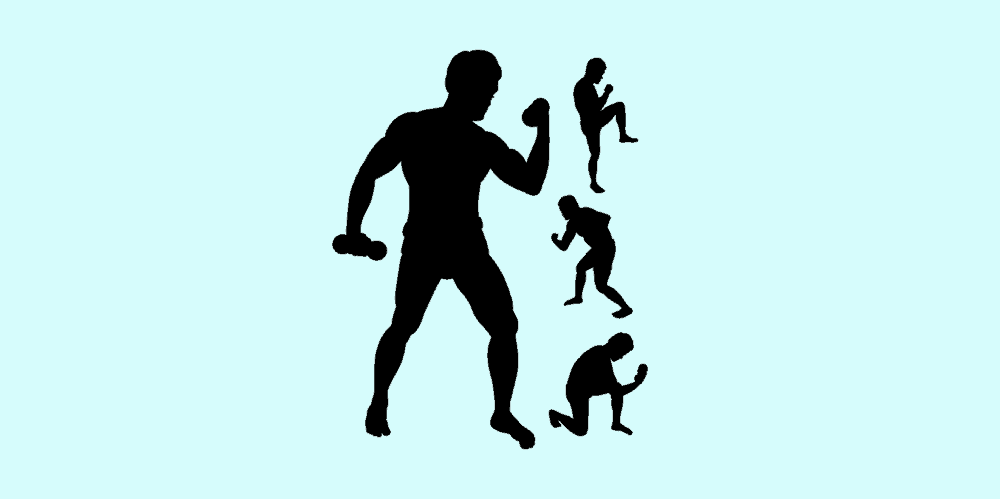 Bottom Line
The Bottom Line – Does Alpha Jym Work?
In general, we like the natural ingredient formula in Alpha Jym. Some research has shown that most of these herbs can help boost testosterone, improve strength, elevate mood, lower cortisol, and assist with libido/sex drive. As a male performance supplement, Alpha Jym does have something to offer. Aside from the cons listed above, there are a few other things that concern us:
Some users experience side effects like fatigue and nausea.
A few customers reported no results at all.
Boosting stamina and vitality involve diet, exercise, and the right support system.
Among the best apps we've seen is one called Noom. This program focuses on human coaching and personalized changes to help you start new lifestyle changes and stick with them long term.
Also, the team behind Noom is offering a free trial offer as a sign of confidence in their program.
Learn More About Noom »