Alvita Review

- 11 Things You Need to Know
What makes Alvita teas unique among thousands of brands? That's precisely what our researchers wanted to find out about this herbal company.
They dug deep into the company – looking at the ingredients used, possible side effects, and the company's history. What's the final take on Alvita?
Alvita can be purchased through their Official Site.
Overview
What is Alvita?
Alvita is an herbal company that's been around since 1922. The only products offered by the company are single-ingredient herbal teas. Little is known about the tea brand, and the company doesn't share much information. The herbal tea leaf products are bleach-free.
Does Alvita work?
Products Similar to Alvita
Company Bio
Company and BBB
There's no About Us page on the official Alvita website. We did notice copyright for 2018 for TwinLab. TwinLab is another supplement company and maybe the parent company of Alvita.
There is no Better Business Bureau (BBB) listing for the company. We did find a page for TwinLab, and they've received an A+ rating.
Customer Service
You can get in touch with Alvita customer service by mail through the corporate office or by phone. There's no email address or contact form.
Alvita
Address: Amherst Industries, 8600 Transit Rd. Ste 1B, E. Amherst, NY 14051
Phone: 833-258-4821
TwinLab
Address: 3133 Orchard Vista Dr SE, Grand Rapids, MI 49646
Phone: 800-645-5626
Scroll below for one of the best products we've seen over the last year.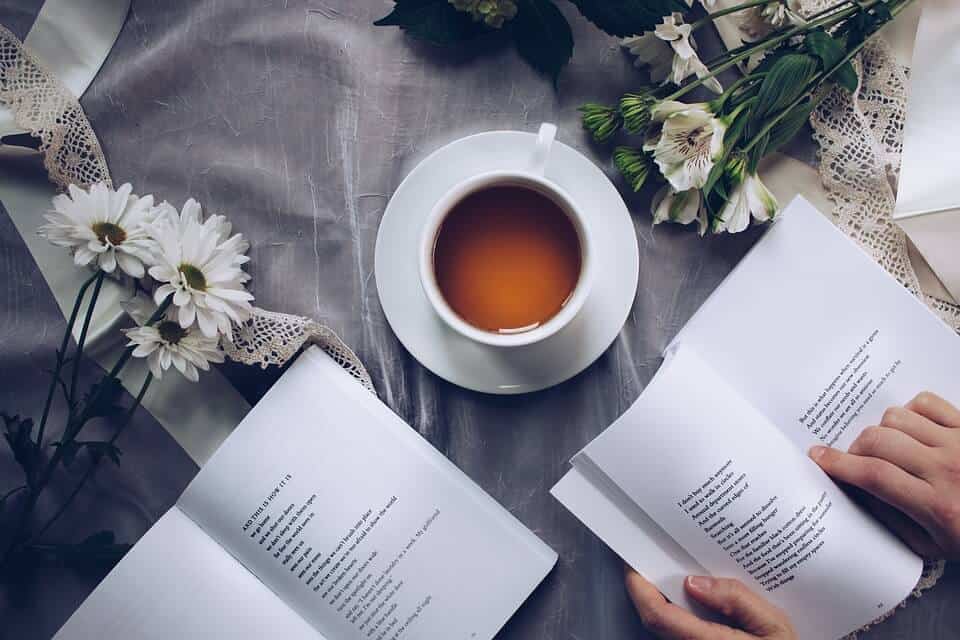 Products
Alvita Products
Alvita offers 36 different teas on the official website. Finding information on the teas is simple – all you have to do is click the picture.
There's no information on what each has been used for in history or what it's currently used for, but that information is available when you read the detailed product description.
Ingredients
Common Alvita Ingredients
Each of the teas is a single ingredient – nothing more. A few of the available herbal teas are:
Chamomile
Organic Roasted Dandelion Root
Echinacea
Fenugreek
Organic Green Tea
Holy Basil
Lemon Balm
Milk Thistle
Rooibos
St. John's Wort
Uva Ursi
Valerian Root
Ingredient Details
Details on Ingredients
A single-ingredient herbal tea isn't a new idea, so how can Alvita set itself apart from other herbal tea brands? The fastest way is only to choose products that have been shown in clinical research to offer a health benefit to humans.
Do any of the Alvita herbal teas have an ingredient that science supports?
Alfalfa: There's a possibility that alfalfa, when taken as a supplement in humans, may reduce cholesterol, based on research in the journal Atherosclerosis. Another study in the journal Experientia, though small, also showed decreased cholesterol when taken for three weeks.
Black Cohosh: We often see black cohosh being used in female supplements to fight the symptoms of menopause. Based on information in the International Journal of Reproductive Biomedicine, a research review showed a mixture of black cohosh with other ingredients like anise, licorice, soy, red clover, evening primrose, and others reduced hot flashes.
Chamomile: Chamomile is generally used to help with difficulty sleeping. However, research in Molecular Medicine Reports says, "it contains various bioactive phytochemicals that could provide therapeutic effects."
Dandelion Root: Though commonly used as a diuretic, for which the herb has been proven to work, there's also the chance of lowering blood sugar and fighting inflammation with a dandelion supplement, says research in The Review of Diabetic Studies and Food Chemistry and Toxicology.
Echinacea: This potent extract is clinically-proven to support immune system function. Research in the Journal of Medicinal Food shows echinacea may also help reduce blood pressure.
Fenugreek: A study in the journal Phytotherapy Research shows fenugreek may have benefits for weight loss. The research showed "significantly increased satiety and reduced [calorie] intake at lunch after an 8g dose of fenugreek. You'll have trouble finding that much fenugreek in any tea.
Other research in the journal the European Journal of Clinical Pharmacology claims fenugreek can also reduce dietary fat consumption.
Green Tea: Research into the health benefits of green tea is extensive. Results have shown green tea may help with weight loss, inflammation, heart health, memory, and more. See research in the American Journal of Clinical Nutrition and the journal Psychopharmacology.
Side Effects
Possible Alvita Side Effects
There are a few possible side effects associated with some ingredients in Alvita teas. These may include:
Increased energy
Headache
Increased urination
Increased bowel movements
Dehydration
Weight Loss
Alvita and Weight Loss
There's a chance some teas, like fenugreek and green tea, will help with weight loss. The effect is dosage-based, so the amount in the Alvita teas is not likely to be enough unless consumed throughout the day – sometimes in large quantities.
Where To Buy
Where to Buy Alvita
We found Alvita herbal teas available for sale all over the internet from all the big names in vitamins and supplements. The following stores carry the products.
The Vitamin Shoppe
Walmart
Amazon
Vitacost
The official website also sells the products, though Amazon tends to have a lower price often.
Pros & Cons
Pros and Cons
Alvita has some pretty good, natural teas that may support overall health. There's also a chance of weight loss, in some cases. The pros and cons associated with Alvita teas are:
Pros:
All-natural line with simple ingredients.
Many of the teas are clinically-proven to have health benefits.
Cons:
There may not be enough (mg) of the active ingredient to be beneficial.
What Users Are Saying
What Users Are Saying
"Will definitely buy again. – I'm not drinking this tea for the taste, it's for health reasons and the taste has grown on me. It definitely seems to be helping."
"Zero stars – I am so disappointed with this tea. First, the box came open, second, it is NOT individually packed and they looked so cheap, they are all just packed as one so once you open it thats it! you cannot retain the freshness and can easily be contaminated. It is expensive for a cheap packaging. Will never purchase again!"
"If the price drop little bit, I would order more! – I like it, it is good for my stomach! I had stomach ache before. This tea is very helpful!"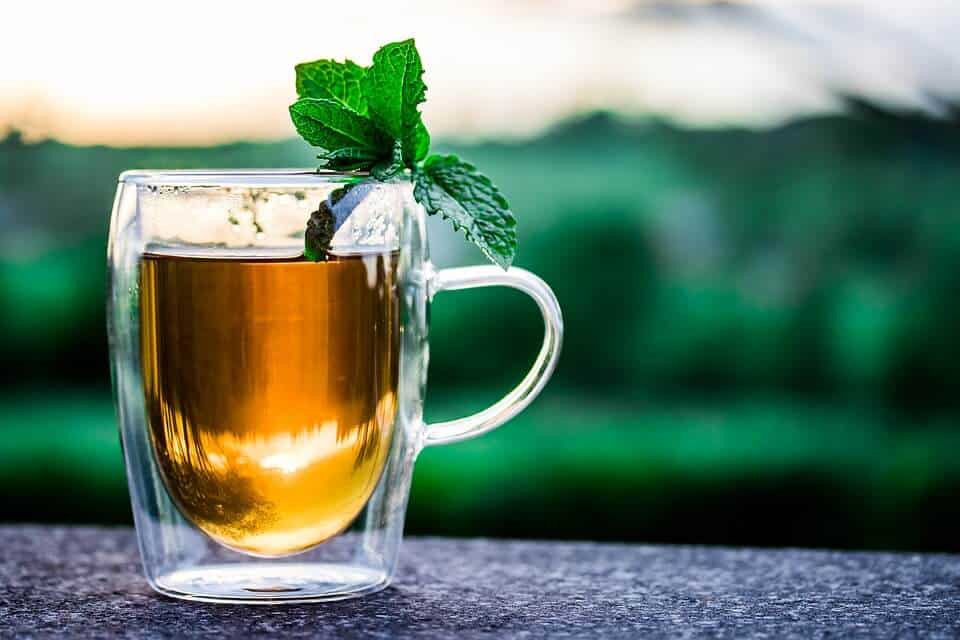 Bottom Line
Bottom Line on Alvita
Teabags are the perfect delivery system for a variety of health benefits associated with teas. The amount of tea you'd have to drink to realize those health benefits may be unrealistic, however. Alvita offers some nice products, and the prices are reasonable, but we can't find a reason to set this company apart from the competition.
If you're looking to make some healthy lifestyle changes to help you lose weight and keep it off, there's an app that's got the support you need.
Among the best in weight-loss products is the Noom app. With Noom, your plan is personalized, and you gain access to human coaching, expert articles, a nutritionist-managed food database, and more.
We're thrilled to have the opportunity to offer our readers a free trial offer of Noom for a limited time.
Learn More About Noom »