Amazing Grass Protein Superfood Review

- 12 Things You Need to Know
Amazing Grass Protein Superfood- an all-in-one nutritional protein shake that offers complete protein with nutrient-dense fruits and vegetables. Is this organic plant-based protein better than other varieties?
Our researchers wanted to know just that, so they dug into the ingredients, uncovered the possible side effects, checked out how Amazing Grass compares to other plant-based companies, and more. Check out the bottom line on this plant-based protein powder superfood.
Amazing Grass Protein Superfood can be purchased through their Official Site.
Overview
What is Amazing Grass Protein Superfood?
Multiple Amazing Grass Protein Superfood Protein options come in a variety of unique flavors. These include:
Chocolate Rose
Vanilla Honeysuckle
Wild Berry Hibiscus
Tahitian Vanilla
Mayan Chocolate
Chocolate Peanut Butter
Who Makes Amazing Grass Protein Superfood?
Amazing Grass, the company behind the Protein Superfood, was started in Kansas by two friends who quit their jobs to start the business in 2002.
Amazing Grass Customer Service
Call: 866-472-7711
Email: info@amazinggrass.com or orders@amazinggrass.com
Write: 230 Newport Center Dr, Ste 300, Newport Beach, CA 92660
Does Amazing Grass work?
Pharmaceuticals — Wheatgrass juice may help boost the immune system and support overall health.
Journal of the International Society of Sports Nutrition — "Since no difference was obtained between the two protein groups, vegetable pea proteins could be used as an alternative to Whey-based dietary products."
Nutrition Journal — "Both whey and rice protein isolate administration post resistance exercise improved indices of body composition and exercise performance; however, there were no differences between the two groups."
Products Similar to Amazing Grass Protein Superfood
Products
Other Amazing Grass Products
In addition to Protein Superfood, Amazing Grass offers several superfood options. These include:
Green Superfood
Green Superfood Antioxidants
Green Superfood Detox and Digest
Wheat Grass
Raw Reserve
Supergreens Powder
Kale Powder
Collagen Booster
Energy Booster
Green Superfood Drink Tabs
Green Superfood Energy Drink Tabs
Green Superfood Hydrate Drink Tabs
Kidz Superfood
Alkalize & Detox Simply Pure
Green Superfood Beauty
Amazing Trio
Organic Adaptogens Powder
Organic Grass & Shrooms Powder
Organic Kale Powder
Organic Supergreens Powder
Organic Brain Booster
Amazing Protein Glow
Amazing Protein Digest
Scroll below for one of the best products we've seen over the last year.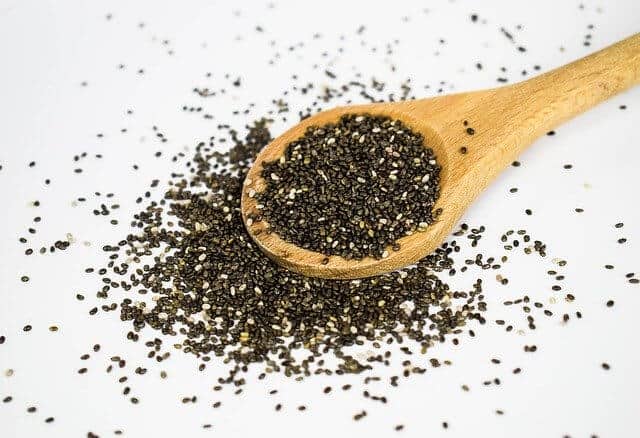 Claims
Amazing Grass Protein Superfood Claims
Amazing Grass claims the protein superfoods are gluten-free, kosher, non-GMO, and plant-based. The formulas are supposed to provide a good source of protein while supporting digestive health and whole-body nutrition.
Ingredients
Amazing Grass Protein Superfood Ingredients and Nutrition
Amazing Protein Glow: pea protein, brown rice protein, stevia extract, acacia gum, guava, holy basil, lemon peel extract, monk fruit, wheatgrass, kale, biotin.
80 calories, 2g fat, 1g carbs, 15g protein
Amazing Protein Digest: pea protein, brown rice protein, pea hull fiber, stevia extract, probiotic, wheatgrass, kale.
90 calories, 1.5g fat, 5g carbs, 15g protein
Protein Superfood: pea protein, hemp protein, chia, quinoa, barley grass, wheatgrass, alfalfa, spinach, spirulina, chlorella.
110 calories, 2.5g fat, 4g carbs, 20g protein
Protein and Kale: pea protein, barley grass, wheatgrass, alfalfa, quinoa, chia.
130 calories, 2.5g fat, 9g carbs, 20g protein
Ingredient Details
Details on Ingredients
Amazing Grass Superfood Protein ingredients are all plant-based, as the company claims. Plant-based proteins are trendy right now, but are they healthier or more effective for weight loss than whey (milk-based) protein? Let's take a look at Amazing Grass ingredients.
Pea Protein: pea protein is a plant-based protein that, when compared to whey protein, showed the same support of muscle growth. The research, which was published in the Journal of the International Society of Sports Nutrition.
With the influx of plant-based proteins on the market, it's important to remember that plant proteins are not complete proteins. You need to combine multiple plant proteins to achieve a complete protein, according to Amino Acids.
Brown Rice Protein: Like pea protein, brown rice protein isn't a complete protein. According to research in the journal Foods, whey protein provides a stronger amino acid profile than brown rice protein.
Early research with rats shows some benefits of rice protein on body weight and lipid (cholesterol) levels. Based on the research in Lipids in Health and Disease, rice protein can promote weight loss. It is thought that this effect is due, in part, to the fact that the protein seems to increase fat use while decreasing fat storage.
According to the Journal of the American Dietetic Association, Pea Hull Fiber: Pea hull fiber works as a natural laxative. Researchers suggest that the fiber can be used in place of other means of preventing or treating constipation.
It is estimated that pea hulls contain upwards of 12% fiber, says the Canadian Journal of Plant Science.
Wheat Grass: Wheatgrass is a superfood in and of itself. It is packed with calcium, iron, phytonutrients, chlorophyll, and proteins. It works as an antioxidant and an anti-inflammatory. Not only is the superfood packed with nutrients, but it is also easy to digest and absorb those nutrients, based on the Journal of Food Science.
Weight Loss
Amazing Grass Protein Superfood and Weight Loss
There's no indication that Amazing Grass Superfood Protein works to improve weight-loss results. The ingredients offer an amazing (no pun intended) nutrient profile, but these nutrients effectively promote metabolism.
However, there is some indication that protein and fiber can slow the digestive process and help users go longer stretches between meals and snacks. This could equate to fewer calories and weight loss.
So, while there's no connection between this specific Amazing Grass product line, there is some evidence that protein helps you lose weight.
Side Effects
Amazing Grass Protein Superfood Side Effects
Some people who add superfoods to their diet may experience some gastrointestinal side effects at first. These generally include:
Gas
Bloat
Increased Urination
Loose Stools
Directions
How to Use Amazing Grass Protein Superfood
You mix one scoop or packet with water or your favorite non-carbonated beverage. There are no specific details, so we're not sure if you can combine the ingredients or if you have to use a shaker or blender.
Cost
Cost and Where to Buy
Amazing Grass Protein Superfood is available for sale from iHerb, The Vitamin Shoppe, Swanson Health, Amazon, and the official website.
The going price ranges from $20 to $30 per container.
Pros and Cons
Pros and Cons
In terms of overall nutrition, the Amazing Grass Superfood Protein is spectacular. However, there are some cons to the deal as well.
Pros
Provides an excellent plant-based protein source via organic pea protein, organic hemp and chia, and nutrient-dense fruits and vegetables.
Packed with vitamins, minerals, and other nutrients.
Works as an antioxidant and anti-inflammatory.
The price is reasonable.
Cons
Fiber content may cause loose stools.
Gas and bloating could be side effects.
What Users Are Saying
What Users Are Saying
"This peanut butter is the best flavor for a meal replacement/ protein powder shake I have found. I dare say I actually look forward to drinking it! Satisfies hunger well. Of course its important to mention what you mix it with: I mix it with Almond Breeze Unsweetened Vanilla. I also recently found that Milkamadamia Orignial (Lightly Sweetened) is maybe even more delicious to mix it with. But trying to avoid sugar so I mainly recommend mixing with the unsweetened almond breeze vanilla."
"Gross!!! Chalky and grainy and taste terrible I even added a little almond butter and banana to make it taste a better and I can still barely drink it."
"Expensive but it is good – Tried several brands over a course of 2 years or so. This one seems to be best one for me. Not too sweet and not loaded with a ton of sugar alcohols, it does have some (4g I think)."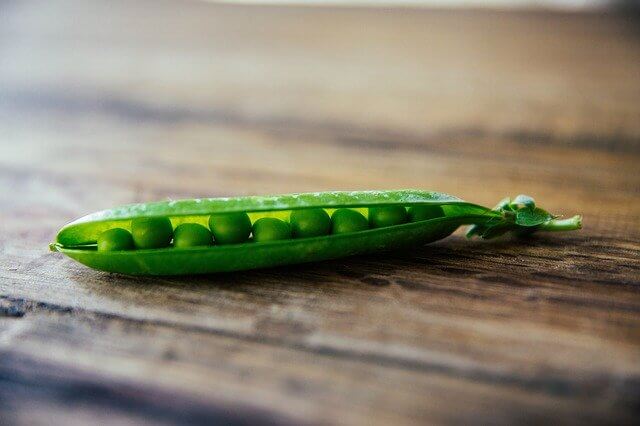 Bottom Line
Bottom Line on Amazing Grass Protein Superfood
When it comes to pros and cons – Amazing Grass Protein Superfood falls on the side of the pros. This is quite the nutrient-packed protein powder, and it fulfills the role of complete protein, which can't be said for all plant-based proteins. But, Protein Superfood is not necessary for weight loss.
If losing weight is why you're looking for a protein powder, take a look at an app that science has proven effective.
Among the best in weight-loss apps is one called Noom. With thousands of apps on the market, it takes something special to set one apart, and Noom is that something special. The user gets partnered with a personal coach, the plan is customized, and a dedicated community of people like you helps you along the way.
Plus, Dietspotlight readers have access to a free trial offer of Noom for a limited time.
Learn More About Noom »