Updated: 01/08/2018
- Site operated by Boost
Amplified Wheybolic Extreme 60 Review

- 11 Things You Need to Know
Why are people talking about Amplified Wheybolic Extreme 60 protein shakes? Well, we at DietSpotlight did one of our in-depth reviews, examining the ingredients, side effects, clinical studies and customer-service quality. Plus we looked at hundreds of user responses and comments from all over the web. Lastly, we summarized and condensed to give you the facts and details you need.
Amplified Wheybolic Extreme 60 Readers:
Click here
to find out why we're giving away samples of our product, Boost.
Overview
What is Amplified Wheybolic Extreme 60?
Amplified Wheybolic Extreme 60 is a protein supplement from the well-known supplement company, GNC. It's a whey protein powder that is mixed with water to create a protein drink. According to GNC, the product is meant to be used as part of a training regimen to help increase muscle and improve stamina.
You use Amplified Wheybolic Extreme 60 once per day, using up to three scoops of the powder. It comes in three formulas, Original, Ripped, and Power. The Original formula is available in two varieties, one with natural flavors and the other, we assume, is plain. The Power formula comes in chocolate fudge and plain.
Products Similar to Amplified Wheybolic Extreme 60
Ingredients
Amplified Wheybolic Extreme 60 Ingredients
The ingredients of the three formulas vary, but all of them are whey-based protein powders. Some ingredients are as follows:
Arginine
Glutamine
Leucine
Enzyme Matrix Blend
Aminogen
Carbogen
Whey Protein Isolate
Hydrolyzed Whey Protein
While we don't usually like to see a long list of ingredients since it can mean more side effects, we do appreciate how thorough GNC is in their labeling. It's always good to know everything that's in the supplements you use. It can help you to avoid things you might be allergic or sensitive to, like soy and milk products. It can also help you to determine if a product does what it says it will. But, lucky for you, we've already taken a closer look at the ingredients.
Here's what we found…

Whey Protein Isolate
At their name implies, all of the Amplified Wheybolic Extreme 60 formulas are whey protein supplements. Each of the products contains whey protein in two forms, whey protein isolate and hydrolyzed whey protein.
Whey protein is one of the two proteins that milk is comprised of. (The other is casein.) Whey protein can be processed into one of three forms:
Whey isolate
Whey concentrate
Whey hydrolysate
Of the three forms of whey, isolate has the greatest amount of protein. Whey is considered to be a complete protein because it has all nine of the essential amino acids. Whey isolate is also free of carbohydrates, fat, and cholesterol. [1] [2]
According to a study published in the Journal of Sports Science & Medicine, because of the way that whey protein isolate is processed, it has a protein concentration of 90 percent or greater. The processing removes most of the lactose, which means that many people who are lactose intolerant can tolerate whey protein isolate.
However, this same study says that the protein in whey protein isolate may actually be less effective than other forms of protein because the manufacturing process denatures the proteins. When proteins are denatured, they lose peptide bonds, which reduces their effectiveness. They did conclude, though, that whey protein is good for initial protein synthesis. [3]
Hydrolyzed Whey Protein
In a review published in Nutrition & Metabolism journal, researchers explain that hydrolyzed proteins are proteins that have been heated with acid or by using proteolytic enzymes. The protein is then purified, and the result is a protein that contains a mixture of peptides with varying chain lengths and free amino acids. However, the processing method can vary so much from one hydrolyzed protein to the next that it's hard to determine how well each is absorbed by the body. The review concludes that there hasn't been enough "real life" research conducted to determine the effectiveness of hydrolyzed protein supplements. [4]
Leucine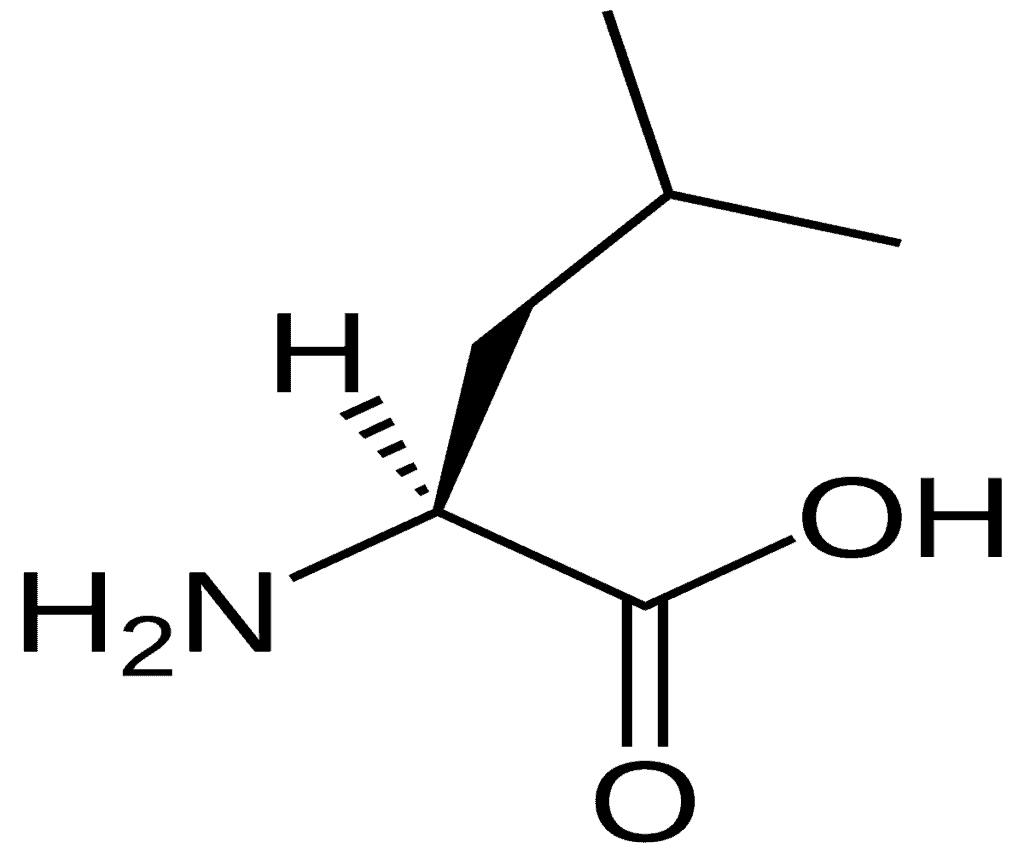 All of the formulas of Amplified Wheybolic Extreme 60 list leucine on the labels. Leucine is a branched chain amino acid that activates the protein to build muscle. Studies indicate that leucine does increase muscle protein synthesis when it is used as part of a meal, but it is unclear whether or not there is a long-term gain in muscle mass. Also, leucine seems to be more effective at building muscle in older adults and in people who don't consume a diet that is high in protein. [5]
Leucine taken in the form of a whey protein supplement appears to help build muscle when used as part of a strength training program. According to a study published in the Journal of Strength and Conditioning Research, study participants who used a whey protein supplement with leucine experienced a greater increase in strength than those who took a carbohydrate placebo and those in the control group. [6]
Glutamine
Another ingredient the formulas have in common is glutamine. Glutamine is the most common amino acid in the body. It is made in the muscles and moved through the system via the bloodstream. It has many medical uses and is often used to help patients combat side effects of treatments, such as chemotherapy. However, according to WebMD, it has not been proven to be effective in improving athletic performance. [7]
Okay, let's move on to some of the ingredients that make the formulas different from each other.
Green Coffee Extract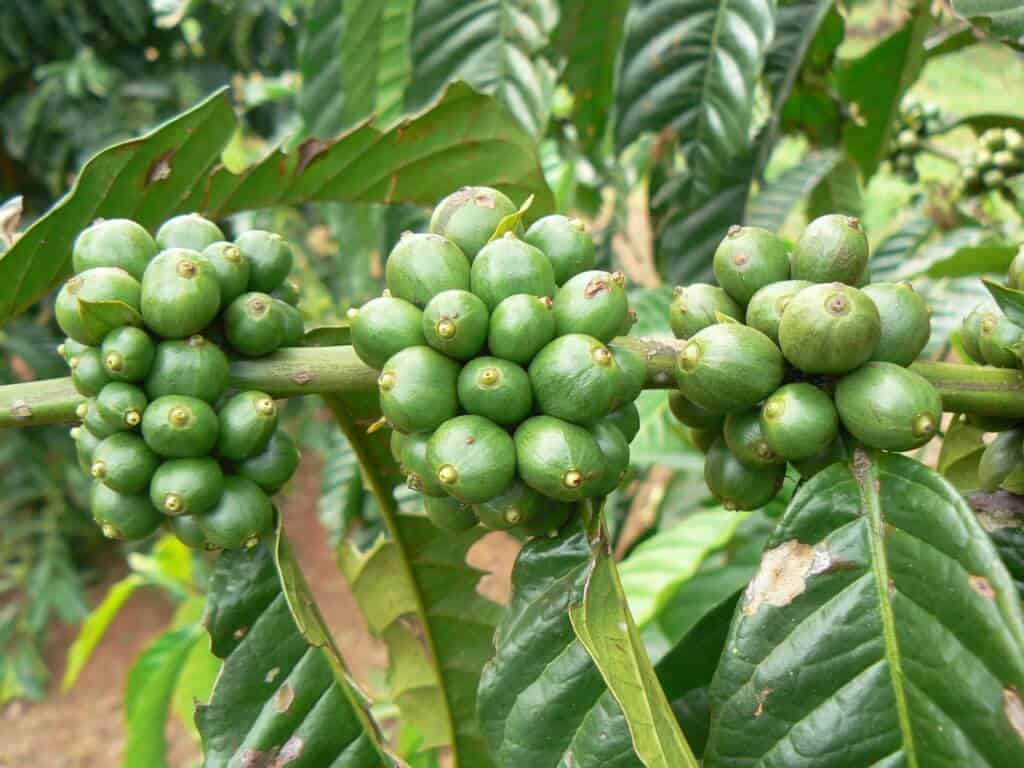 The Ripped formula contains green coffee extract. Just like it sounds, green coffee extract comes from green coffee beans, which just means that they haven't been roasted yet. Before roasting, coffee contains chlorogenic acid, which is the component widely touted for its weight reducing effects.
Though there have been several animal studies that indicate green coffee extract could be useful in promoting weight loss, there has not been enough research into its effects on the human body to be conclusive. In fact, in a review conducted by the University of Exeter, researchers concluded that while the use of green coffee extract for weight loss seems promising, the resulting weight loss is small. They also said that more research is needed to determine its effectiveness and safety in humans. [8] [9]
Fenugreek
Fenugreek is an herb that resembles clover. It is typically used in cooking and to take medications. Because it has a taste similar to maple syrup, it is also sometimes used to mask the taste of other medications. Though some people use it to improve their exercise, WebMD says that the research is conflicting. In some studies, using fenugreek helped to decrease body fat, but did not increase strength. But, other studies indicated an increase in leg strength. So, it would seem that additional research is needed to prove that it is useful for improving strength. [10]
Amplified Wheybolic Extreme 60 Nutrition Facts
In general, all three formulas have some things going for them regarding nutritional value. For starters, they are all low in fat. The Power formula contains the most fat per three-scoop serving with 1.5 grams. As expected, they all contain a good deal of protein. Each formula has 120 percent of the daily requirement. The sugar content isn't bad, there are three grams of sugar at most, and that's in the Power formula.
Here's where we run into a problem, though. Each of the formulas is pretty high in sodium. The Original formula has 350 mg, the Power formula has 330 mg, and the Ripped formula has 490 mg. That's between 14 and 20 percent of the daily allowance. Since it can be hard to avoid sodium in the foods we eat, adding excess sodium through supplements isn't exactly ideal.
Scroll below for one of the best products we've seen over the last year.
What Does Amplified Wheybolic Extreme 60 Do?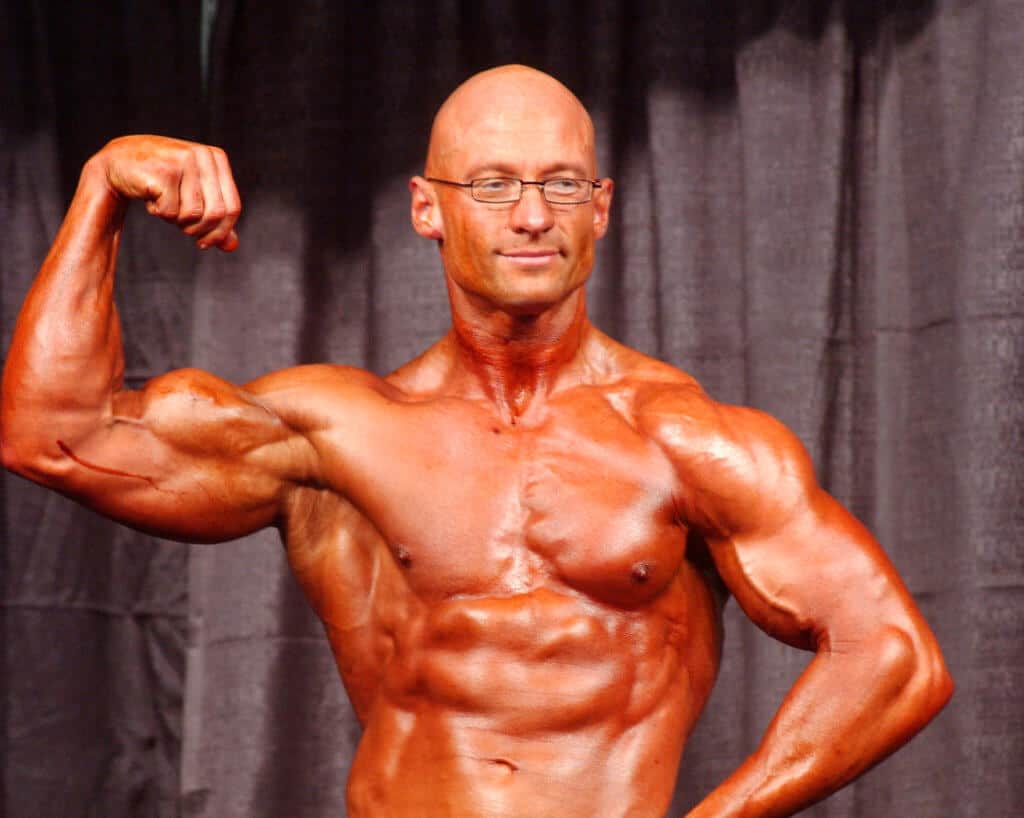 The purpose of Amplified Wheybolic Extreme 60 is to help build muscles. The difference between the formulas is that Power is supposed to provide increased strength while Ripped builds lean muscle for an improved physique.
Does It Work?
Does Amplified Wheybolic Extreme 60 Work?
According to the experts at WebMD, consuming extra protein won't help build muscle. There doesn't seem to be anything special about Amplified Wheybolic Extreme 60 that makes it better than any other whey protein supplement out there. The added ingredients, like fenugreek and green coffee extract, have not been sufficiently studied to prove they are effective in building muscle, improving strength, or boosting athletic performance.
Side Effects
Are There Amplified Wheybolic Extreme 60 Side Effects to Worry About?
Because of the long list of Amplified Wheybolic Extreme 60 ingredients, the risk of side effects is increased. More ingredients means more possible side effects. For example, the green coffee extract in the Ripped formula has the following possible side effects:
Insomnia
Nervousness
Upset stomach
Nausea
Vomiting
Rapid heartbeat
Increased breathing rate [11]
The next ingredient listed on the Ripped label is caffeine anhydrous. Large doses of caffeine can lead to:
Irregular heartbeat
Nausea
Changes in mood (irritation).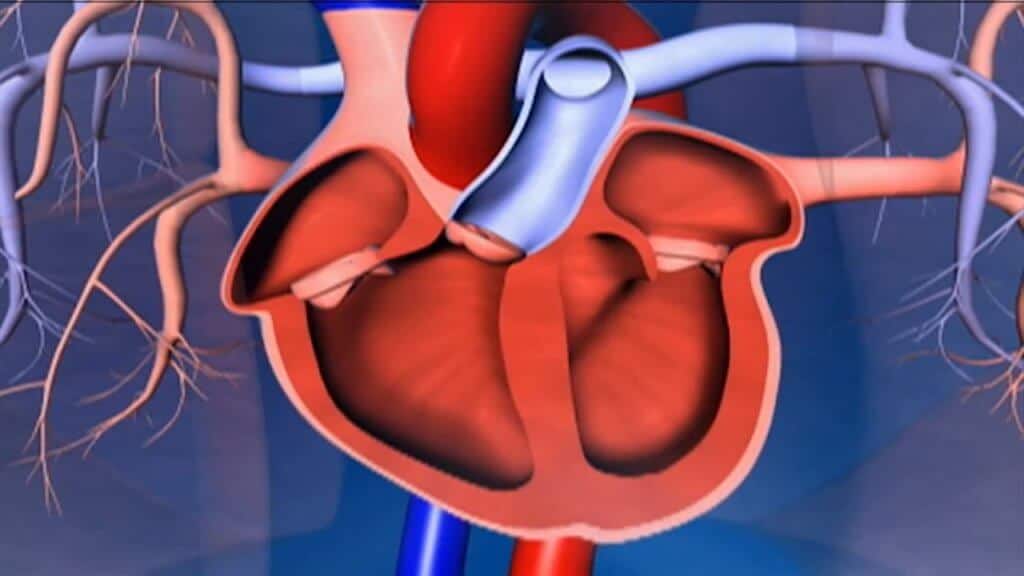 Whey protein, though considered safe, can still have side effects. This is especially true if you have a milk allergy, in which case you should avoid using products that contain whey protein. Possible side effects of whey protein consumed in large amounts are:
Increased bowel movements
Thirst
Lack of appetite [12]
Benefits
Amplified Wheybolic Extreme 60 Benefits
According to GNC, the benefits of Amplified Wheybolic Extreme 60 include:
Strength
Bigger muscles
Stamina
Improved physique
But, again, we just haven't found enough evidence to suggest the product does anything more than any other whey protein supplement.
Cost
What is the Amplified Wheybolic Extreme 60 Cost?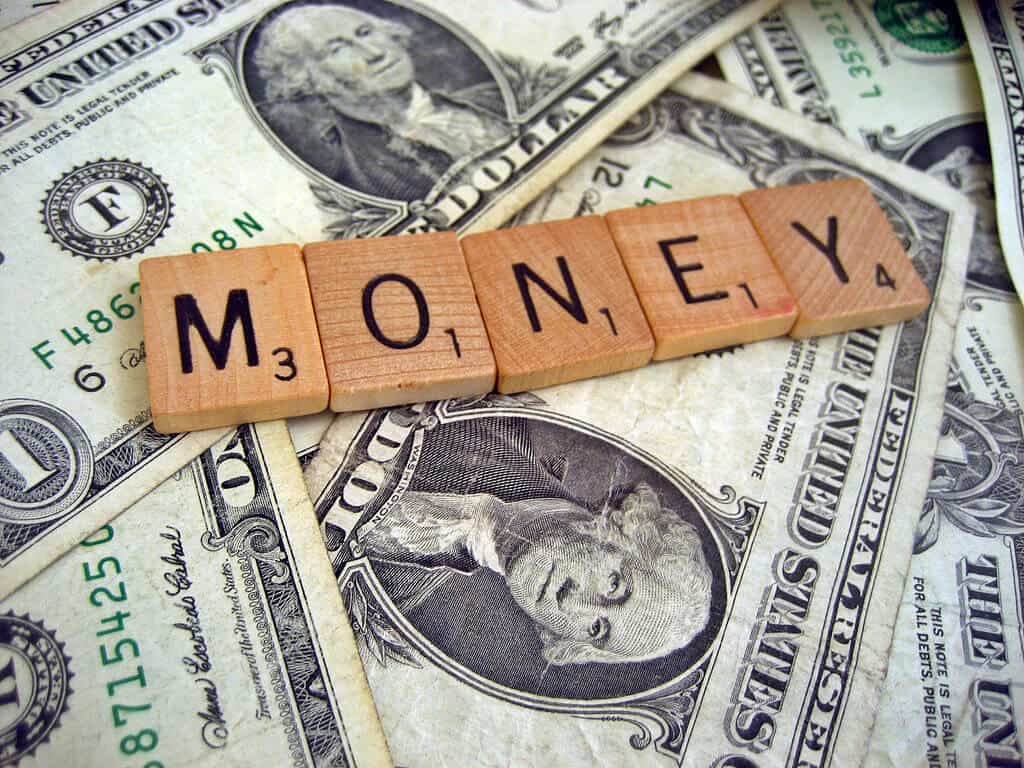 The cost of Amplified Wheybolic Extreme 60 varies a bit by formula, but they are all pretty costly. A bottle of Ripped containing only 15 servings costs $59.99! That's almost $120 per month! The Original formula is the least expensive at $54.99 for 17 servings, but that's still nearly $100 per month. I don't know about you, but if I'm going to spend that kind of money on a supplement, I want some real proof that it works.
Directions
Amplified Wheybolic Extreme 60 Directions
Amplified Wheybolic Extreme 60 is simple to use. You mix between one and three scoops of the product with cold water and drink it. GNC recommends that on days you plan to work out, you should use the product twice during the day, once before exercising and one after, consuming a three-scoop serving each time.
Considering that there are only 15 to 17 servings in a bottle if you're using it twice daily, the cost per month goes up even more!
Amplified Wheybolic Extreme 60 Weight Loss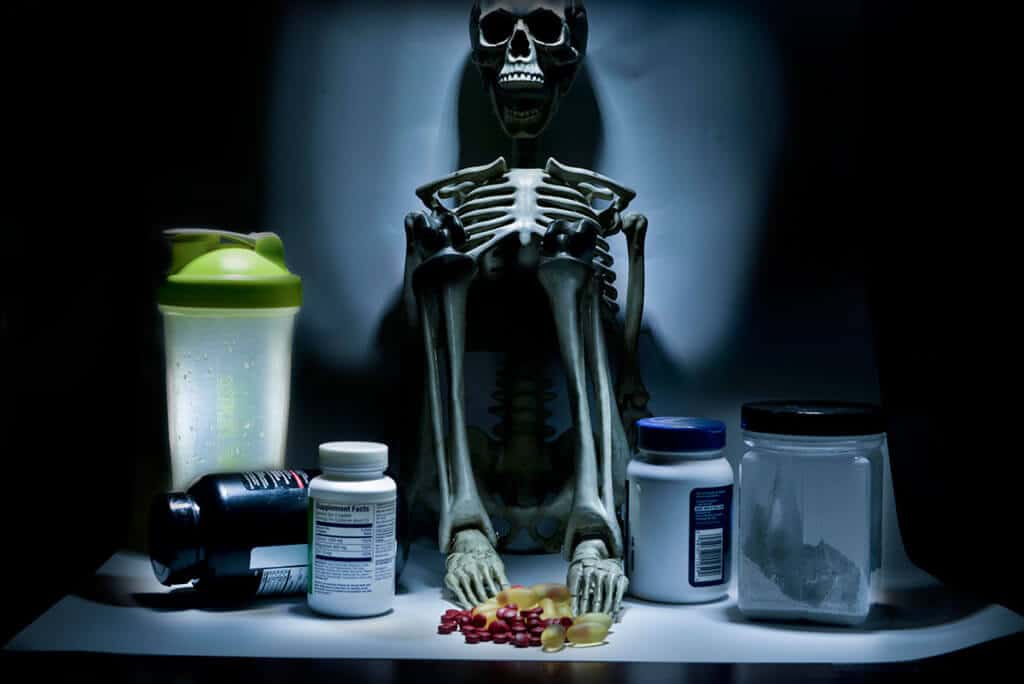 Although some users report weight loss on the product, GNC does state that it should not be used as a weight loss supplement.
What Users Are Saying
"Great flavor, One of the best protein powders I have purchased. I repurchased it at GNC because they had a really good buy one get one deal."
"Too sweet. Mixes well though"
"PRODUCT EXPIRES IN 5 weeks from my purchase! Not to happy to receive just an old bag! I am awaiting the birth of my child in a week and was purchasing this product for after but it's not of much use when it expires in mere weeks. I feel as if I was misled."
Bottom Line
The Bottom Line on Amplified Wheybolic Extreme 60
So, what's the scoop? What do we really think about Amplified Wheybolic Extreme 60? Well, we like that GNC is very forthcoming in their labeling and includes how much of each ingredient is in the product. We also like that they use several natural ingredients. But, wait, that doesn't mean we're sold. We have some concerns, such as:
Many of the ingredients have possible side effects, and users reported experiencing some of them.
The cost is higher than the competition.
Several consumers complained that the product tastes bad.
If your goal is to shed some unwanted pounds, build muscle or increase energy then we suggest you select a product that does not have an unpleasant taste, is backed by solid clinical research and does not cost you an arm and a leg.
Among the best products we've seen this year is one called Pronabolin. Its formula is a proprietary blend of nine unique ingredients, which have been shown in published clinical studies to help with muscle growth and recovery, testosterone levels and energy. We can't find any negative user feedback online, and user comments around the web indicate people are seeing great results.
The makers of Pronabolin are so confident in their product they're offering a multiple-bottle discount and 120-day money-back guarantee.
Learn More About Boost »