Ancestral Supplements Review

- 11 Things You Need to Know
Ancestral Supplements make animal-based products that they claim can help individuals boost immune health, support the liver, increase energy, and more. These supplements contain ingredients like beef liver, pancreas, spleen, thymus, and even brain, so our team decided to take a closer look at the products to see if they could actually work.
What kind of health benefits can these animal-based products provide? Is there any research backing Ancestral Supplements? Keep reading to the bottom line to find out more about this company.
Ancestral Supplements can be purchased through their Official Site.
Overview
What are Ancestral Supplements?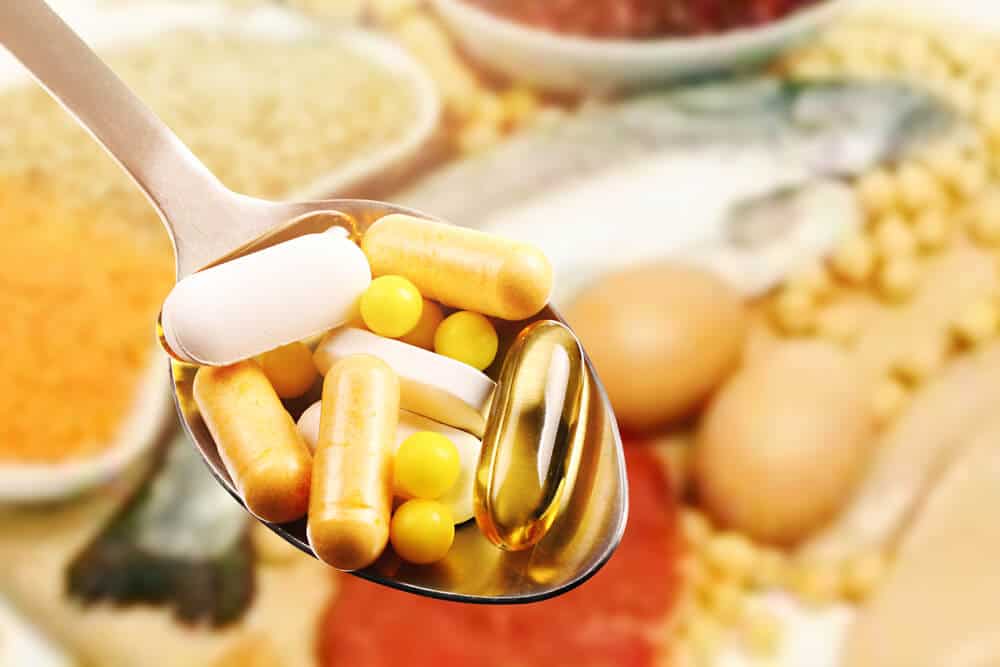 Ancestral Supplements is a small batch supplement company that uses whole animal (nose-to-tail) supplements to support an active and disease-free life. These supplements were created for seeking the health benefits of consuming traditional organ meats (offal), such as liver, organs, and bone marrow. Organ meats are rich in vitamins, minerals, and act as an excellent protein source.
Journal of Osteoporosis: This study concluded that the same minerals needed to strengthen and build human bones can be found in the animal bone marrow and homemade bone broth.
Maternal & Child Nutrition: Researchers in this study found that preschool children in the North Cape province of South Africa who widely consume liver always meet the vitamin A supplementation guideline.
Meat Science: This study highlights the nutritional value of consuming offal in cooked or supplemental form. Offal contains high levels of A, B, D, E, and K vitamins, iron, zinc, selenium, magnesium, and protein.
Ancestral Supplements Competitors
Who Makes Ancestral Supplements?
Ancestral Supplements was founded by Brian Johnson. According to the company, the brand was founded to provide supplements containing the nutrients that human ancestors consumed through grass-fed beef organs and bone marrow.
According to the official website, Brian began Ancestral Supplements out of medical necessity when his children were allergic to everything. After some research, he changed his family's diet to one filled with organic, pasture-raised, and wild-caught foods, which later lead to the development of organ meat supplements.
Ancestral Supplements Customer Service
Ancestral Supplements can be contacted via email at brian@ancestralsupplements.com. Currently, there is no customer service phone number.
Scroll below for one of the best products we've seen over the last year.
Popular Products from Ancestral Supplements
Ancestral Supplements makes a variety of popular products including:
Grass-fed Beef Heart
Grass-fed Beef Brain
Grass-fed Beef Organs
Grass-fed Bone And Marrow
Grass-fed Beef Thyroid
Grass-fed Intestines
Male Optimization
Wild-caught Fish Eggs
Blood Vitality
Bladder Restore
Claims
Ancestral Supplements Claims
While different supplements focus on different body parts, the grass-fed beef thyroid claims to improve metabolic health and energy, which could aid in weight loss, immune and liver health, detoxification, methylation, and connective tissue health.
Ingredients
Ancestral Supplements Ingredients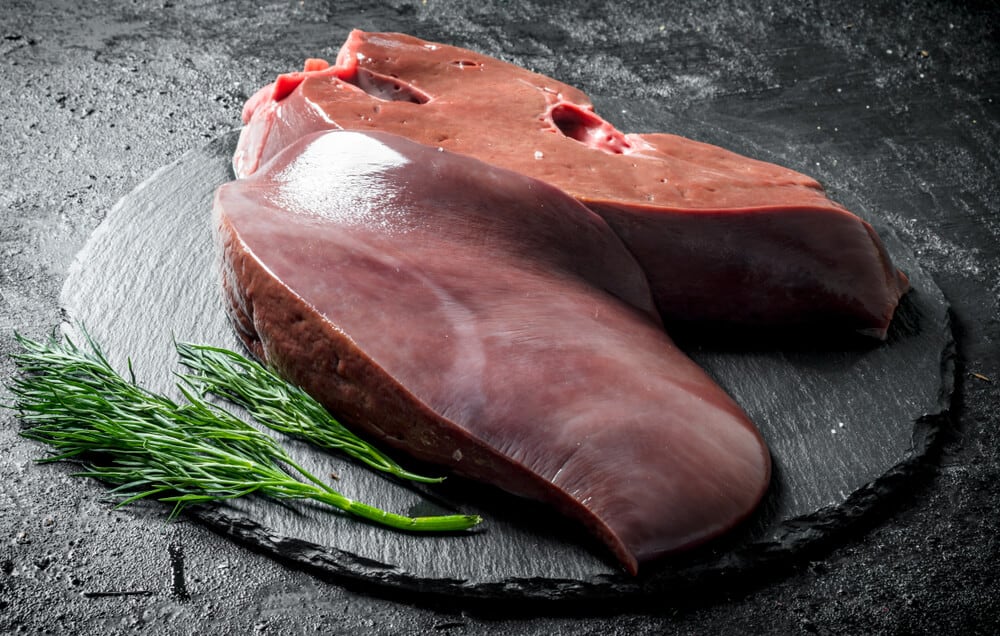 Ancestral Supplements is transparent about the content of its products without having any proprietary blends. However, each supplement contains different ingredients, so our team decided to focus on the Grass-fed Beef Thyroid product.
The Grass-fed Beef Thyroid supplement contains the following ingredients:
Bovine whole thyroid
Bovine liver
Choline
Folate
Proteins
Peptides
Vitamin A
Vitamin B12
Do Ancestral Supplements Products Work?
To see if the products from this brand could work, our team took a closer look at a few of the ingredients commonly found in the animal-based products.
Bovine liver
Liver has long been consumed in cultures across the world due to its multiple nutritional properties. According to the Journal of Food and Drug Analysis, liver consumption provides considerable amounts of fat, protein, and vitamins that may keep the body healthy and energized.
Choline
Choline is a critical nutrient that plays a complicated role in the human body. It is required for methyl-group metabolism, neurotransmitter synthesis, and cell-membrane signaling, and lipid transport. According to a study published by Clinical Chemistry and Laboratory Medicine, choline regulates several metabolic pathways to help break down fat.
Folate
Folate metabolism is a critical biochemical process that helps break down cells. This can increase energy, according to a study published in the Journal of Experimental Medicine.
Proteins
Offal is chock full of proteins that the body can convert into energy. Nutrition and Metabolism determined that a high-protein diet can reduce body fat and improve whole-body metabolism.
Peptides
Peptides are strings of amino acids, which are considered the building blocks of proteins. Offal supplements are high in peptides which help build protein faster. In a study published by Frontiers of Nutrition, researchers found that peptides can be used as potential antiobesity agents.
Vitamin A
Vitamin A plays a major role in the regulation of carbohydrate, lipid, and protein metabolism. This micronutrient plays a major role in the general health of a person and contributes to weight loss when used in supplements because of its metabolic properties, according to a study from the Journal of Clinical Medicine.
Vitamin B12
Researchers in a study published by Nutrients determined that while vitamin B12 consumption is not directly linked to weight loss, a deficiency can cause weight gain.
Weight Loss
Ancestral Supplements and Weight Loss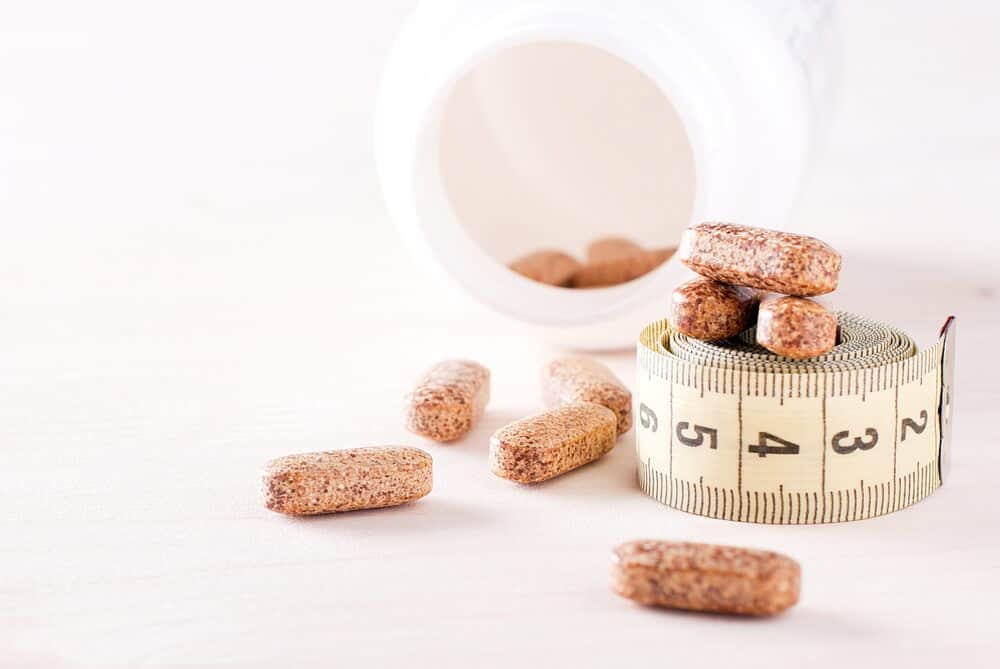 While there are many benefits to some of the ingredients found in Ancestral Supplements, there is not enough evidence to support that weight loss will occur. Instead, these may be an excellent addition to a healthy and balanced diet.
Additionally, the Ancestral Supplements website suggests the best diet to follow to achieve weight loss results is through ketosis.
Side Effects
Ancestral Supplements Side Effects
Since these supplements are all-natural, there is only one known side effect: overstimulation when consuming too many doses. Signs of overstimulation include feeling hotter than normal, shaky, and anxious with an increased heart rate or heart palpitations.
According to the company, the effects of overstimulation will subside within a few hours and if it persists over 24 hours, contact a healthcare professional. If you experience this side effect, decrease the dosage during the next cycle.
Before consuming any of these products, it is important to determine their safety with a medical professional.
Cost and Where to Buy
These supplements range in price from $30-62, depending on which product is chosen. Individuals can purchase the supplements from Amazon or the official Ancestral Supplements website.
Pros and Cons
Pros and Cons
There are several pros and cons to consider before purchasing these supplements, including:
Pros
The ingredients in the blends are 100% natural.
The supplements are prepared under strict hygienic conditions.
Cons
Certain options sell out quickly because they are produced in small batches.
The supplements have a short shelf life once opened due to the dehydrated ingredients.
These products are slightly more expensive than other similar products on the market.
Bottom Line
Bottom Line on Ancestral Supplements Results
There may be some nutritional benefits to regularly consuming Ancestral Supplements, especially for those who want to try animal-based organ products. However, these benefits will only become apparent when coupled with regular exercise and a strict diet. Additionally, some of these products are expensive.
Therefore, these supplements are a great option to help support a healthy body, but cannot be solely relied on as a nutritional source, which is why it is so important to have a clinically backed program in your corner that can help keep your health on track.
One of the best nutritional programs available is one called Noom. Through meal planning, food logging, health and exercise tracking tools, daily educational lessons, and even personal coaching sessions, this program aims to help users shift toward a healthier lifestyle. There is no need for restrictive dieting either, which is a big bonus.
Are you ready to give Noom a try? Make sure to try their free trial offer – available only for a limited time.
Learn More About Noom »