Apple Cider Vinegar Diet Review

- 11 Things You Need to Know
As old as Hippocrates himself, the apple cider vinegar diet has been well-known as a weight loss solution and used for centuries. Knowing this, you might be asking yourself: "Why is everyone obsessing over the apple cider vinegar diet right now?"  Science has yet to draw major conclusions regarding the reported health benefits and weight loss benefits of this ingredient. However, there are several key reasons people are still going crazy over it in the 21st century.
Overview
What is the Apple Cider Vinegar Diet?
Here's the deal: The apple cider vinegar diet consists of eating a healthy balanced diet while adding small doses of apple cider vinegar to drinks or meals. Contrary to how it sounds, it's not a diet exclusively made up of apple cider vinegar, which would most likely get gross real quick. Rather, it's a diet that incorporates apple cider vinegar benefits as a supplement for various health reasons.
This diet requires:
Eating healthy meals
Taking up to a few tablespoons of apple cider vinegar per day
Using apple cider vinegar that contains the "vinegar mother"
Although it has been known and used for years, this holistic food has received a resurgence in popularity over the last five years or so. With the recent apple cider vinegar diet Dr. Oz segment, more people than ever have become increasingly intrigued with the benefits of apple cider vinegar and possible side effects.
In the apple cider vinegar diet Dr. Oz segment, Dr. Oz explained the different ways people can eat apple cider vinegar and how they can also use it topically (yes, you read that right). Additionally, he introduced the idea that people can ease various ailments with the apple cider vinegar diet; they can also use it for weight loss benefits. His influence only amplified the public's interest in apple cider vinegar nutrition, and, as you can imagine, it took off like a rocket.
Apple cider vinegar in weight loss and natural health has become so popular that its benefits and uses have been featured in countless magazines, television shows, and websites. It is also the main ingredient used in many health and weight loss solution products currently on the market.
This spark of interest has prompted scientists to explore the benefits of apple cider vinegar nutrition and benefits and determine whether any of the bold claims are really true. These include claims that apple cider vinegar can help people lose weight, cure acne, and suppress appetite. People also report that this ingredient helps digestive issues, dandruff, bad odors, and sore throats.
I know what you're thinking – "Is there anything apple cider vinegar can't do?"
While science has come up with some results on this popular ingredient, it has fallen short on many of the claims health enthusiasts and long-time users make. Besides providing information on the apple cider vinegar diet, this guide will also provide what science has proven and outline what it has not.
Does the Apple Cider Vinegar diet work?
MedGenMed – We found mention of an increased feeling of fullness and other medicinal uses of apple cider vinegar.
 Bioscience, Biotechnology, and Biochemistry — "Daily intake of vinegar might be useful in the prevention of metabolic syndrome by reducing obesity."
Scientific Reports — "A high dose of Nipa vinegar may potentially alleviate obesity by altering the lipid metabolism, inflammation and gut microbe composition in high-fat-diet-induced obese mice."
Products Similar to Apple Cider Vinegar Diet
Diet Details
Let's Get Even Deeper Into the Apple Cider Vinegar Diet
Got your shovels? Good – let's get to work…
The apple cider vinegar diet includes taking an apple cider vinegar supplement along with eating healthy meals such as:
Fruits
Vegetables
Lean meats
Whole grains
It can also be added to meals to promote its health benefits and to keep users feeling satisfied. Adding it to meals or taking it before and after meals is also supposed to help suppress your appetite and keep you from reaching for junk food and unhealthy snacks.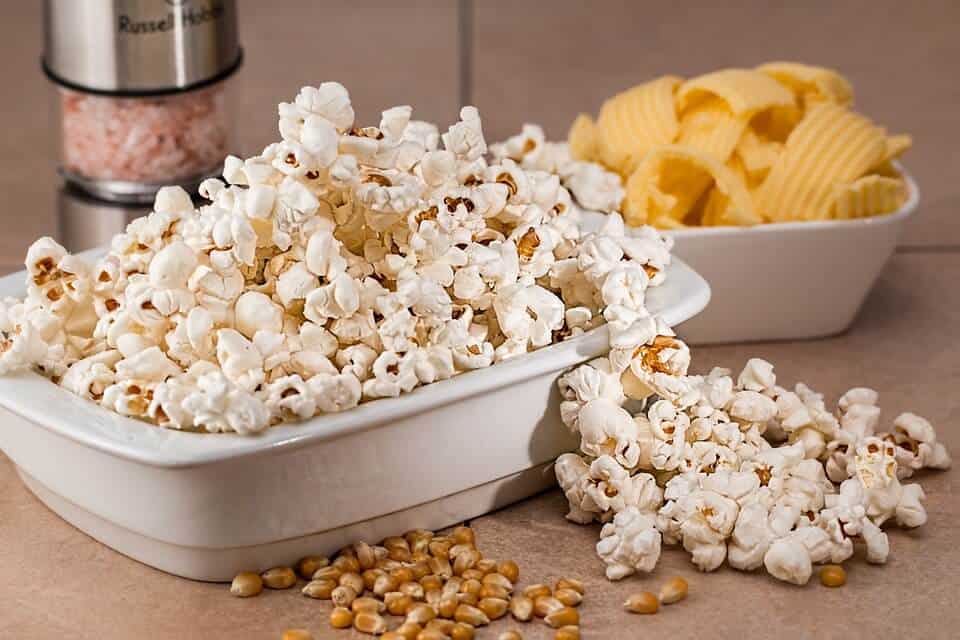 Apple cider vinegar is made from real apples and is often used in cooking and cleaning. It can be bought from almost any supermarket or grocery store, which is a great thing because you can use that same apple cider vinegar for dieting purposes.
Contrary to what many people think, it is not a specialty item and does not necessarily need to be specially ordered – it's right there – pick it up, buy it, diet. I'm trademarking that phrase, by the way.
Real apples are crushed and drained of their liquid to make this product. The liquid is then mixed with special bacteria and yeast to initiate the alcoholic fermentation process where the sugar becomes alcohol. Finally, with acetic acid-forming bacteria, the alcohol becomes vinegar and is ready to eat, drink, and use.
This vinegar gets its characteristics from acetic acid, which gives it its strong smell and sour taste. This makes apple cider vinegar so beneficial for some users, but it's also the reason users need to be cautious when ingesting this product. Apple cider vinegar is also helpful for its other qualities, including its fibers and antioxidants.
Whether you get it from a product, take it by itself as a supplement, or add it to your food, you may discover that apple cider vinegar provides at least one benefit that makes you healthier.
Scroll below for one of the best products we've seen over the last year.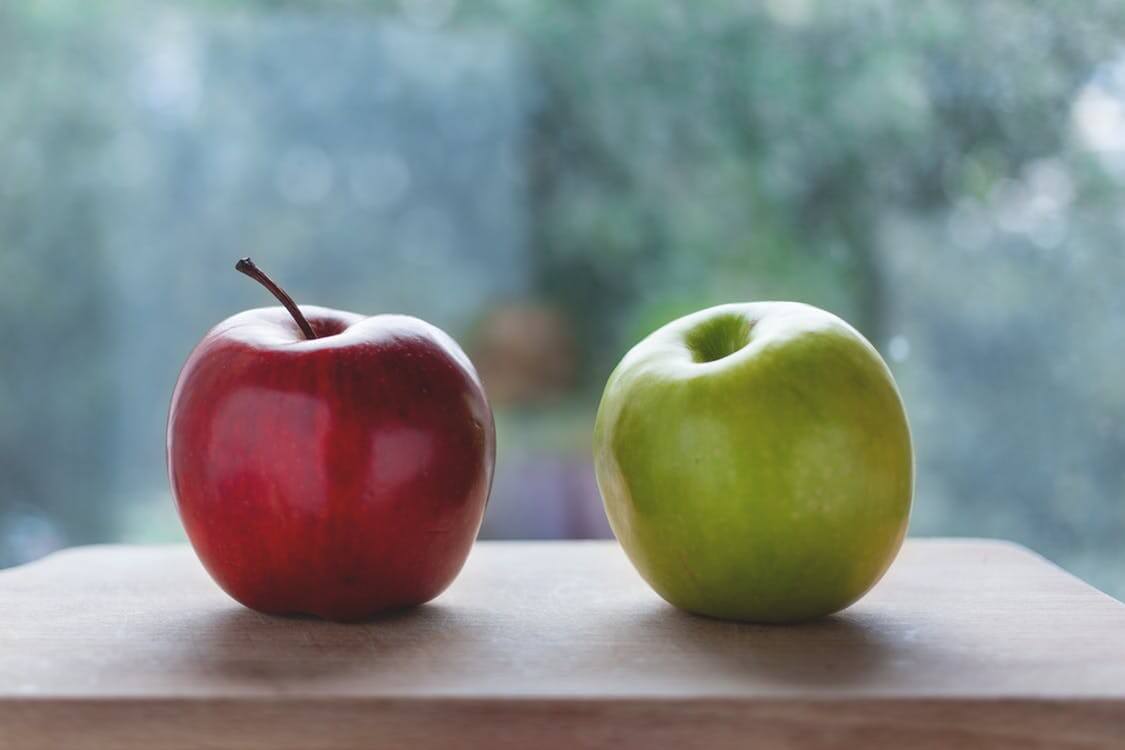 Benefits
Apple Cider Vinegar Diet Benefits
Among the highest reported benefits of using apple cider vinegar is the claim that it helps with rapid weight loss. For various reasons, people claim that this product helps them melt fat and boost their metabolisms. Not surprisingly, this adds to the demand for apple cider vinegar for diet, and its popularity continues to expand with every new success story.
People also claim that it is beneficial to apply apple cider vinegar to the skin and scalp. However, this is not yet a scientifically-proven benefit. While it may produce the desired effect for some, it can be harmful to others.
Many also believe that apple cider vinegar can cure a sore throat, as reported online and in magazines. Some people mix it with other ingredients to make a special drink, as seen on Dr. Oz, and others might drink it straight from the bottle.
These benefits need to be investigated further by science, and caution should be taken anytime you plan to drink any vinegar. According to the Journal of the American Dietetic Association, reports that apple cider vinegar can cause injury to the esophagus have surfaced at least once, so it's always good to err on the side of caution.
Scientific Reports found that apple cider vinegar can also have antimicrobial activity.
Weight Loss
Apple Cider Vinegar and Weight Loss
Of all its reported miraculous abilities, it is by far most popularly used as a weight-loss aid. You may have even seen an apple cider vinegar diet plan advertised, and you can find many apple cider vinegars for weight loss programs and products in stores and online. An apple cider vinegar diet plan may include drinking apple cider vinegar in the morning or before meals or mixing a daily apple cider vinegar diet drink.
According to mBio, people like to take it in the morning because they believe that it can improve digestion, rev up the metabolism, and kill bad breath and serious infections. You may note that people who drink apple cider vinegar in the mornings report similar health benefits to drinking warm lemon water – which is pretty intriguing.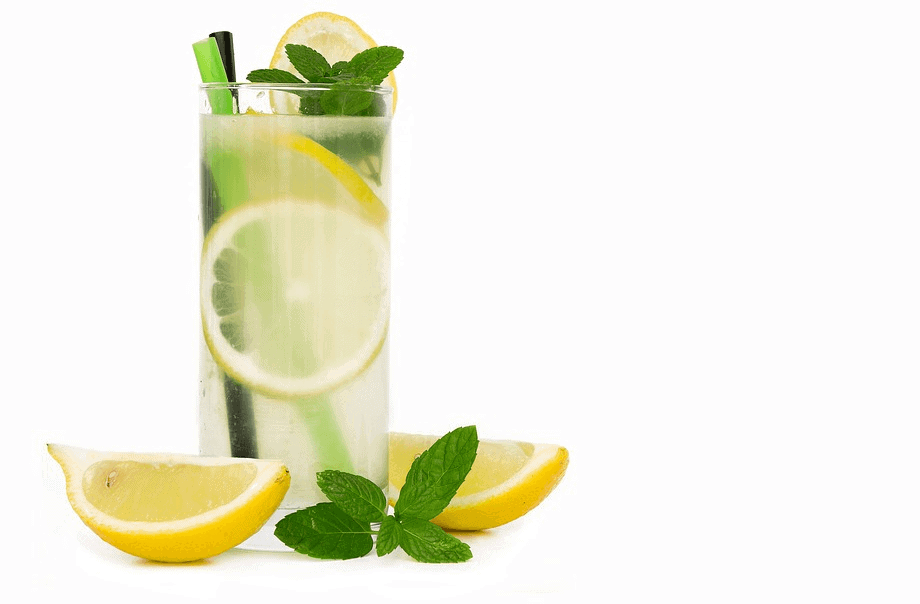 Since the taste is so sour, most people can't stomach drinking apple cider vinegar independently. The vast majority of users dilute apple cider vinegar in water, cold, hot, or warm before drinking.
Scientifically, according to American Family Physician, the quality, safety, and effectiveness of apple cider vinegar in weight loss remain uncertain. However, its popularity has inspired many people to go on their apple cider vinegar weight journeys. Even though science experiments have concluded few results in favor of apple cider vinegar's ability to help people lose weight, many people continue to share their apple cider vinegar diet results online happily.
Enthusiasts claim that they have managed to lose and keep off dozens of pounds on their apple cider vinegar diet, despite the contradictory scientific conclusions. Positive apple cider vinegar diet results continue to appear in the media and online, encouraging new people to diet for weight loss every day.
However, it is smart to note that nutritionists say that this diet is not an all-encompassing weight loss solution.
According to the Journal of Chiropractic Medicine, one study done by the New York Chiropractic College showed some promising results. The trial was conducted on 49 people and resulted in "clinically meaningful reductions in weight."  However, it should be noted that the participants were fed holistic, mostly vegan meals that were supplemented with a wide range of items, which included apple cider vinegar, among many others.
Tip: It's always best to do extensive research before beginning a new regimen with something as harsh and acidic as this ingredient, however.
Probiotics
Apple Cider Vinegar Probiotics
People love apple cider vinegar because it is technically a probiotic that works similarly to supplements like Inner Eco Probiotic or Align Probiotic. Bacteria and yeasts are used to ferment and create the final product, and it is believed that ingesting it every day can be as good for your gut as it is for your waistline. Probiotics have been applauded for their host of benefits that contribute to overall health, clear skin, and weight loss.
Probiotics have been recognized for their ability to reduce and eliminate lactose intolerance, which may be an added benefit of drinking apple cider vinegar. However, the benefits largely depend on the strains included in the food or drink product when it comes to probiotics.
The probiotics that cure certain ailments may not be present in consumable apple cider vinegar that you can buy in the grocery store. Apple cider vinegar shoppers should look for the organic brands that contain the "mother".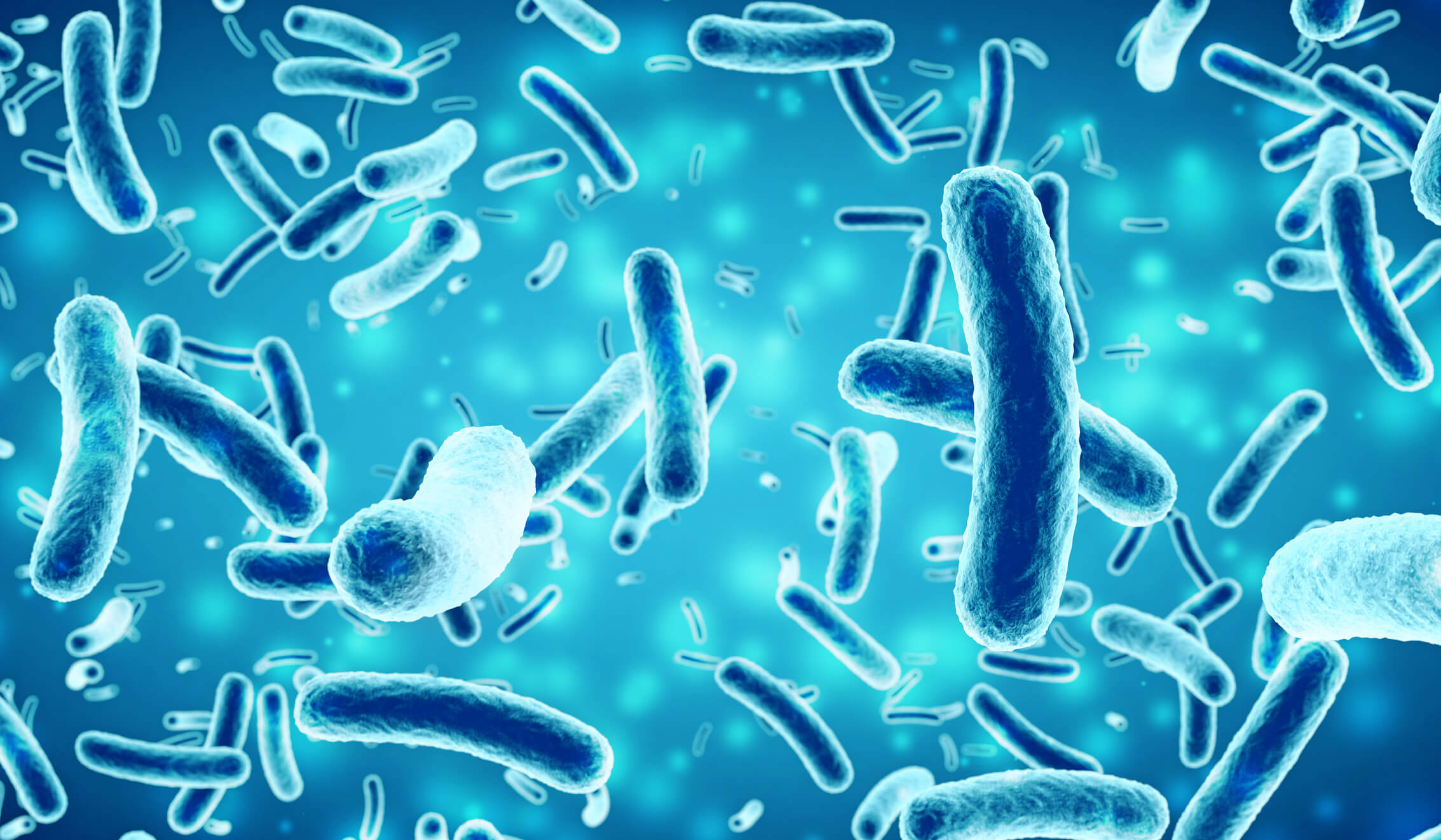 This will be on the label, plus the vinegar will have a cloudy looking sediment at the bottom. The vinegar mother contains the probiotic bacteria and enzymes that ACV enthusiasts claim to make it so healthy.
The simple truth is, since apple cider vinegar is made with apples, it also contains prebiotics, the fibers that feed probiotics in the body. Prebiotics help sustain probiotics and keep the balance between bad bacteria and good bacteria in the gut, according to the British Journal of Nutrition.
The fibers and prebiotics in fruits have been scientifically acknowledged for their role in regulating weight gain and satiety. This may also explain why so many people use apple cider vinegar to lose weight by suppressing their appetites.
Directions
How to Eat Apple Cider Vinegar
Before apple cider vinegar was remade popular in recent years, people used it as a key ingredient in many savory dishes. Additionally, it is often used as a dressing for salads or the main ingredient in homemade or store-bought salad dressings.
As previously mentioned in this article, you can drink apple cider vinegar straight up, or you can dilute it as a supplement, but it's most commonly mixed. Many people take it to the next level, creating an apple cider vinegar diet drink every day, including other weight loss stimulating ingredients such as green tea, ginger, or lemon.
There is a host of apple cider vinegar mocktails available online, along with other ways that users can more easily get their daily dose in, so if you aren't a huge fan of the flavor – don't panic!
This vinegar can also be taken by the teaspoon, like medicine, and is widely consumed this way by those who can stomach it. The flavor and acidity are both very strong, however, and most people find that taking it straight can be too much. It is also better for teeth if it is diluted, but if you're taking it by the spoonful, make sure to swish with water afterward.
Apple cider vinegar is like any other healthy ingredient. It can be creatively added to any drink, shake, or recipe that you can think of, transforming any meal or drink into a potential diet supplement. Start small with one teaspoon per day, and if you happen to notice favorable health benefits or accelerated results in weight loss, work your way up to a few tablespoons.
Oh, and one more thing – Whatever you do, try to avoid taking "shots" of apple cider vinegar, and don't drink it by the cupful. This can be damaging to your stomach and throat, in addition to your tooth enamel, and quite frankly it can be super gross.
Products
Apple Cider Vinegar Products
Apple cider vinegar can be found everywhere from traditional organic and bottled products to hair care serums to pills. Users report that the best apple cider vinegar are both organic and unpasteurized. These versions of apple cider vinegar contain the Mother, a term used for the cobweb-looking matter that retains much of the vinegar's minerals and nutrients such as iron, magnesium, and potassium.
You might be thinking, "Hey, I want some unpasteurized apple cider vinegar, where can I buy it?"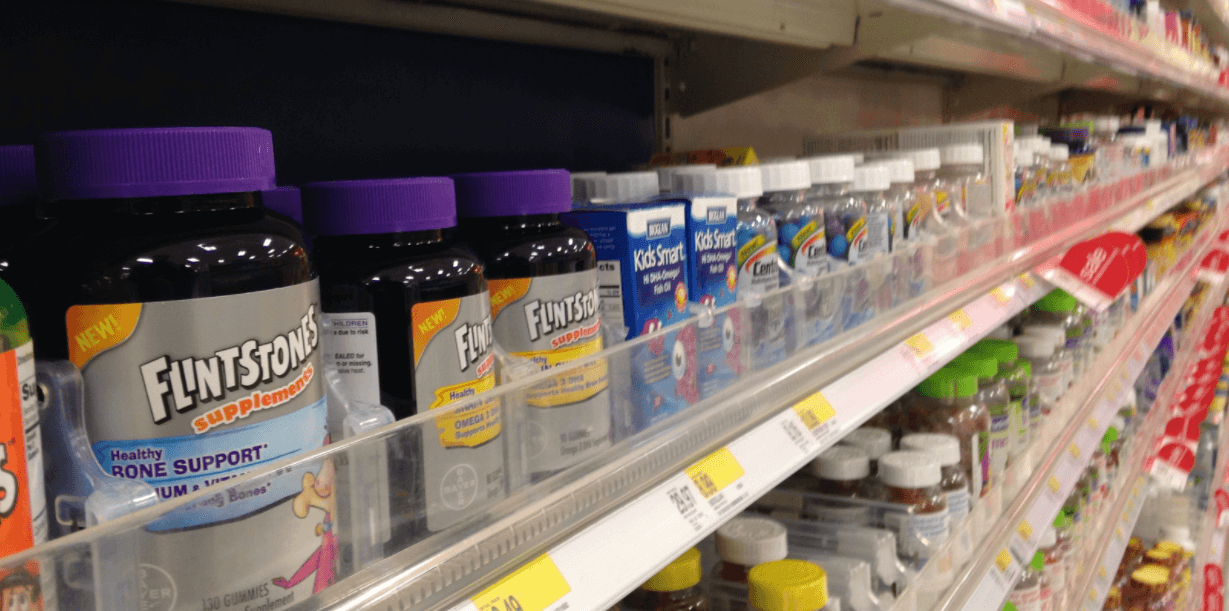 You may not be able to snag unpasteurized apple cider vinegar at just any store, but don't freak out, most health food stores should carry it.
Also, apple cider vinegar diet pills have become a major trend in recent years. These apple cider vinegar diet pills, or tablets, act as a substitute for eating or drinking the vinegar itself. Still, they have many of the same benefits and disadvantages as drinking or eating vinegar – just without having actually to drink it.
Recipes
Apple Cider Vinegar Diet Recipes
Apple cider vinegar diet recipes include whole meals, salad dressings, mocktails, detox drinks, and snacks. These recipes can be found online, and they can also be found in recipe books entirely dedicated to apple cider vinegar diet plans.
Some popular apple cider vinegar incorporated meals include gourmet salads, vinegar-marinated meats, meat and vegetable dishes in vinegar sauces, and even breakfast eggs with toast. Some sources even claim that eating apple cider vinegar with food helps the body absorb the nutrients from the food, adding benefit to making it part of your meal.
Apple cider vinegar mocktails can include everything from fruity drinks to bubbly drinks – so there's something for everyone. People on the apple cider vinegar diet can also make hot apple cider vinegar teas that are particularly appealing on cold days and can actually be quite delicious. Try it out!
Apple Cider Vinegar Salad Dressing
Mix/blend thoroughly:
1/8 cup apple cider vinegar
1/4 cup extra virgin olive oil
1/4 cup virgin coconut oil
3 tbs organic raw honey
2 dashes each of: pepper, sea salt, garlic powder
Makes 4 servings
Cranberry Cocktail
1-2 Tbs. Apple cider vinegar
2 Tbs. Cranberry Juice
 1 1/2 C. Water
2 tsp. Maple syrup
Stir together and drink.
Pink Juice
Try this one before your meal
1 1/2 C. Fresh grapefruit juice (Preferably pink grapefruit)
1-2 Tbs. Apple cider vinegar 2 tsp.
Raw honey
Stir together and drink.
Side Effects
Apple Cider Vinegar Diet Side Effects
OK, let's get down to business.
As already detailed in various parts of this article, drinking apple cider vinegar can be quite hazardous. While it does offer a few vitamins and health benefits, it may come with even more risks for some users. The apple cider vinegar diet side effects may include:
Damage to the throat
Damage to the stomach lining
Erosion of tooth enamel
Chemical burns
Interactions with drugs and medications
For these reasons, it's important not to jump into any health trend head-first, especially this one. If you're on any medication, it's advisable to check with your doctor before starting an apple cider vinegar diet or regimen. It's also important to note that there are safer ways to get every one of its reported benefits.
Keep in mind that weight loss claims have not been corroborated by science and could be a product of healthy eating and exercise, which goes along with any weight loss plan.
What Users Are Saying
What Users Are Saying
"Apple Cider Vinegar is the best! – I started taking vinegar pills after having success with weight loss drinking the unfiltered bad tasting stuff with cranberry juice. Switched to capsules and it didn't work. Then I switched to these "With the mother" what ever that is. Went from 200 to 180 doing nothing but taking these. I added these to my morning vitamins. Very happy to lose the weight easily."
"Doesn't work like I thought it would – Does not help for weight loss."
"Great supplement to have to maintain a healthy diet – I have been taking these the last couple of weeks in conjunction with my "two meal replacements, one sensible meal, drinking tons of water and couple of snacks" diet. It is a great supplement to have while trying to make healthier choices and managing your weight. I have lost about 6 pounds so far."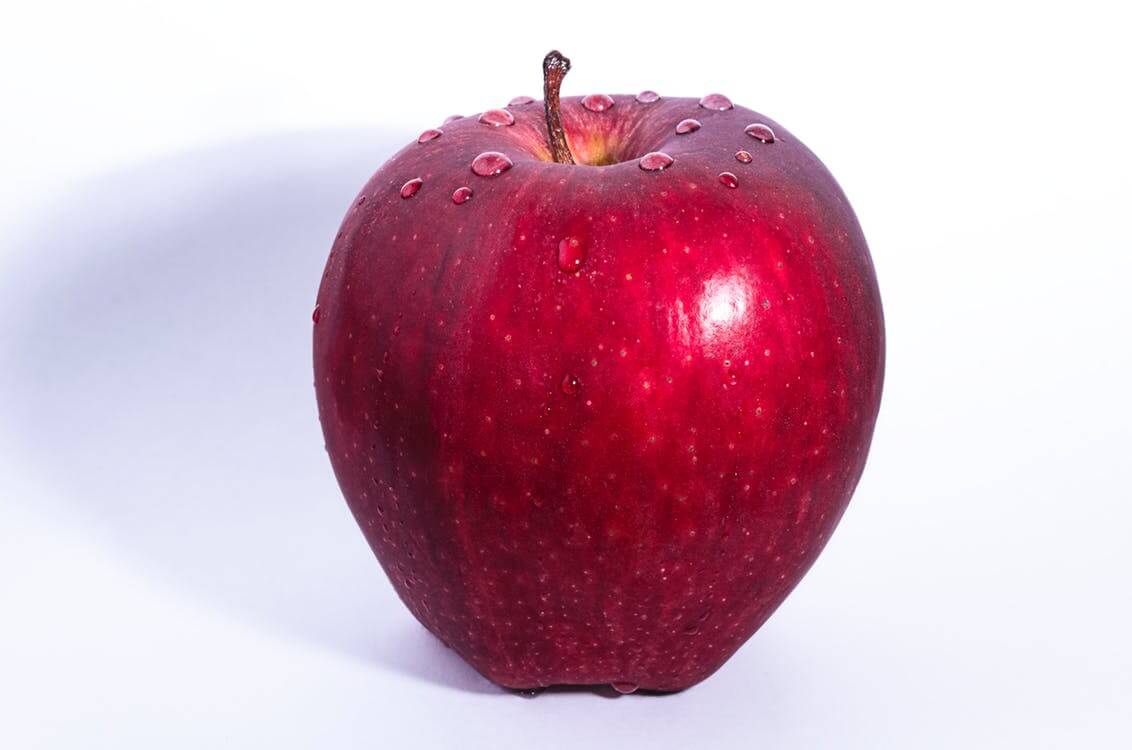 Bottom Line
The Bottom Line – Does the Apple Cider Vinegar Diet Work?
Well here we are, the moment of truth. I guess we should plunge right into it…
We all tend to hop on the hype train, especially when we hear about a great product that can aid weight loss. But more often than not, it's exactly just that…hype. This is true for apple cider vinegar. Don't get me wrong, it's not an unhealthy ingredient to add to your food, but it may not be life-changing either. You can go overboard with it, as many people have, and do more damage than good to your body.
This trend leaves us with three main concerns:
Whether drinking this vinegar is safe or advisable for all people
What the long-term effects of repeated use could be
The fact that scientific studies don't support the major claims that apple cider vinegar enthusiasts are making
Apple cider vinegar isn't the only natural ingredient that holds the potential for weight-loss benefits. It also isn't the only method out there to follow.
Among the best products we've seen this year is one called Noom. We chose it because the weight-loss app is supported by thousands of people who've lost weight and kept it off. It's also nice that it was created by doctors and is maintained, in part, by nutritionists.
Plus, they're so confident that you'll love the program that they're offering a free trial offer to Dietspotlight readers, which is a positive sign.
Learn More About Noom »