Atkins 40 Review

- 19 Things You Need to Know
Atkins 40 is one of the diet plans in the Atkins diet created by Dr. Robert Atkins, a cardiologist and author. The Atkins 40 diet plan is named after the grams of net carbs allowed per day while on a diet and provides a list of acceptable foods to keep you compliant. Can the Atkins 40 diet plan help change your eating habits?
Our research team was curious to know if the Atkins 40 diet plan, which focuses on a low amount of carbs throughout the diet and slowly adds more as you get to your goal weight, can change the way you eat overall and result in weight loss? We picked apart the benefits of the foods, menu items, and explored alternatives to a low-carb lifestyle. Then, we gathered the facts to give you the bottom line.
Atkins 40 can be purchased through their Official Site.
Atkins 40 Video Review
Overview
What is Atkins 40?
Atkins 40 is the name given to Phase 2 of the Atkins diet plan, based on restricted or low carbohydrate intake. Carbohydrates are calories providing nutrients to the body from daily meals that we consume.
Common carbohydrates are fruits, vegetables, grains, nuts, milk, beans, and seeds. Most of these foods raise insulin levels in the body due to high scores on Glycemic on Insulinemic Indexes.
Low-carbohydrate diets let you avoid excessive amounts and types of carbohydrates that you eat every day. The Atkins 40 Diet is aimed primarily at reducing weight, with additional benefits like improving blood lipids.
However, there are more than a few controversies about the results of the Atkins 40 diet plan. Let's see what some of the research has to say:
Lancet: According to this research, low-carbohydrate diets like Atkins should not be recommended.
Annals of Saudi Medicine: According to this study, the Atkins diet comes with lots of controversy, but it may increase insulin sensitivity.
Nutrients: The Atkins diet was able to cause clinically-significant short-term weight-loss.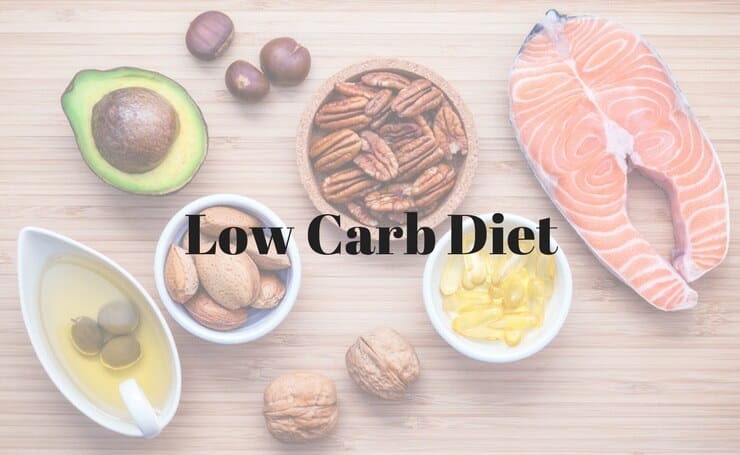 Atkins 40 Competitors
Company Information
How Did Atkins 40 Start?
Galvanized by a research paper, as published in The Journal of the American Medical Association, by Alfred W. Pennington, and titled as "Weight Reduction," Robert Atkins started and promoted a low-carbohydrate diet plan that later on came to be known as the Atkins Diet Revolution.
The Atkins 40 diet plan was developed from the original Atkins Diet created in the 1970s.
The study of low-carbohydrate diet plans started years ago. Foods such as cereals, bread, potatoes, pasta, muesli, sugar, etc., are high in carbohydrates.
A low carb diet plan basically means replacing refined and sugary carbohydrates with a low amount of carbohydrates such as meat, eggs, vegetables, fruits, and fats.
When the body is deprived of sugar, which happens because of low-carb intake, the body adapts using dietary and body fat as a substitute.
This happens through a complex biochemical mechanism that primarily involves the liver.
In this case, the liver conjures up an acidic substance called ketone by churning up the body fat.
The produced ketone is then sent into the liver's bloodstream, thereby making it available for the muscles and other body tissues as the much-needed fuel.
This process is known as ketosis. While starting with the Atkins 40 diet plan, the initial period is essentially a ketogenic diet plan that allows 40 grams of net carbs intake.
This is particularly low, especially when the minimum regular dietary carbohydrate recommended by the Institute of Medicine is 130 gm.
The body's calorie requirement is provided by fat and protein, which helps maximize weight-loss while providing the body with enough energy to perform high-intensity workouts.
Scroll below for one of the best products we've seen over the last year.
Claims
Atkins 40 Claims
Dr. Robert Atkins, the best-selling author and inventor of the Atkins Diet claims that no one can be on his diet plan without reducing weight.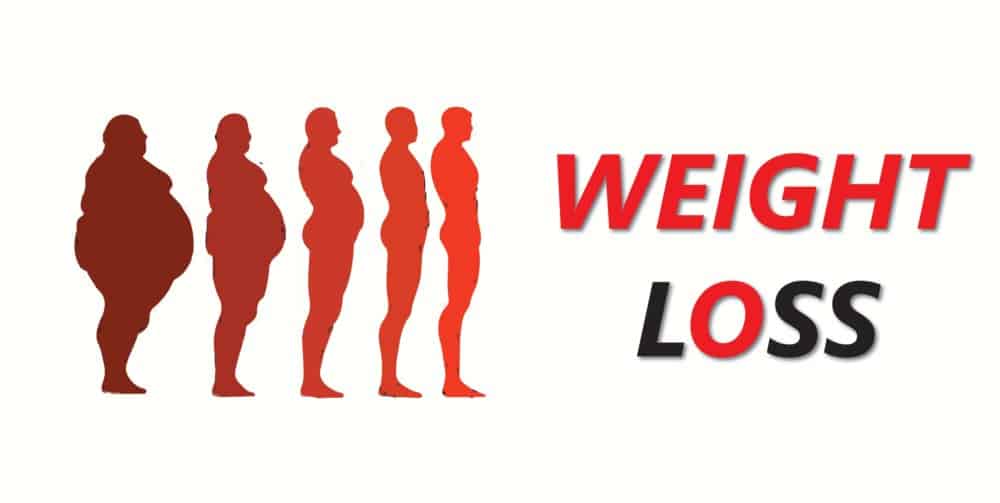 The International Association for the Study of Obesity reports the following:
"The role of prolonged elevated fat consumption along with low-carbohydrate diets, should be addressed. However, these undesirable effects may be counteracted with consumption of a low-carbohydrate, high-protein, low-fat diet because this type of diet has been shown to induce favorable effects on feelings of satiety and hunger, help preserve lean body mass, effectively reduce fat mass and beneficially impact on insulin sensitivity and blood lipid status while supplying sufficient calcium for bone mass maintenance."
Very low-carbohydrates are backed by clinical research. But is the Atkins Diet the best approach for you? Read on.
Ingredients
Atkins 40 Ingredients
The Atkins Diet consists of low-carbohydrate, high-protein foods consumed in moderation. In place of fast-acting carbohydrates, the user is encouraged to consume additional healthy fats, primarily monounsaturated and certain saturated fats.
Suggested foods include:
Eggs
Poultry
Meat
Nuts
Avocado
Olive oil
Vegetables/legumes
Cheese
Quinoa
Seafood
Butter
Does it Work?
Does Atkins 40 Work?
The Atkins meal plan was originally classified as unhealthy and inappropriate to use by the health stream authorities because of the high saturated fat. New studies have shown that the saturated fats mentioned are not harmful.
The Atkins meal plan is now one of the most well-known low-carb diets, and research suggests that it can work if followed properly.
Benefits and Results
Atkins 40 Benefits and Results
The primary benefit of Atkins 40 is losing weight. It is good for the heart, and its unique approach ensures that the body loses fat while preserving lean muscle mass.
However, there are more benefits and results that you least expected when you are planning to use an Atkins diet and meal plan.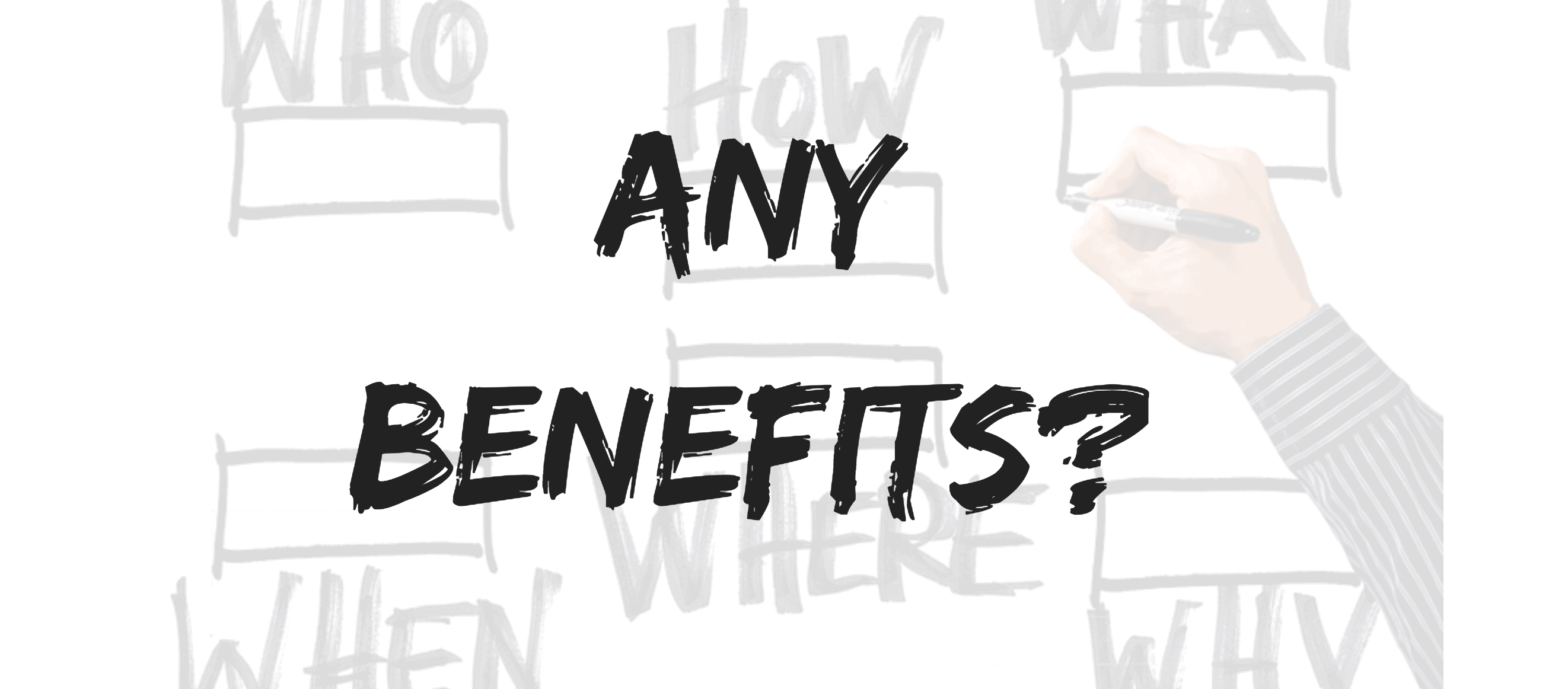 They include:
Insulin Sensitivity
Diets low in carbohydrates frequently improve insulin sensitivity and nutrient partitioning in those who demonstrate insulin resistance and elevated blood sugar says Obesity Reviews.
The results are often mired in controversy. But with more and more recent findings, many of the benefits of low-carbohydrate diet plans are being increasingly accepted.
Weight Loss
Atkins 40 And Weight Loss
To start, the Atkins 40 meal plan's main requirement is to restrict carbohydrate intake to 40 grams of net carbs or less per day.
As the person makes progress towards the desired weight goal, the carbohydrate intake can be increased. It is based on the individual, their metabolism, and their desired weight loss.
Atkins 40 is alternately referred to as "Phase 2" of the Atkins Diet Plan.
The Atkins 40 is moderately strict and easy to follow as a diet plan since it allows a wide variety of choices. The Atkins diet plan is customizable and can include all accepted food groups.
Directions
How To Follow Atkins 40
Some people might take extra supplements when following the Atkins 40 meal plan.
However, if you don't know how to use Atkins 40, you must understand that no necessary supplements should be taken.
The most important thing that you should perform is consuming a sensible low-carb diet.
Atkins 40 is a simple program to start with: you can choose from various advised foods as you continue with the program.
As you start using the Atkins 40 program, you can start eating 40 grams of carbs per day. This total refers to impact carbohydrates, which do not include non-impact carbs such as dietary fiber and sugar alcohols. Non-impact carbs do not elevate blood sugar levels and thus are not counted toward a daily carbohydrate total.
Side Effects
Atkins 40 Side Effects
In every program that involves dietary changes, there are a few side effects that might take place. The Atkins 40 Diet is no different.
Whenever your body attests something new, it may cause turbulence in the metabolic process, leading to certain conditions. You can experience Atkins 40 side effects early in the process.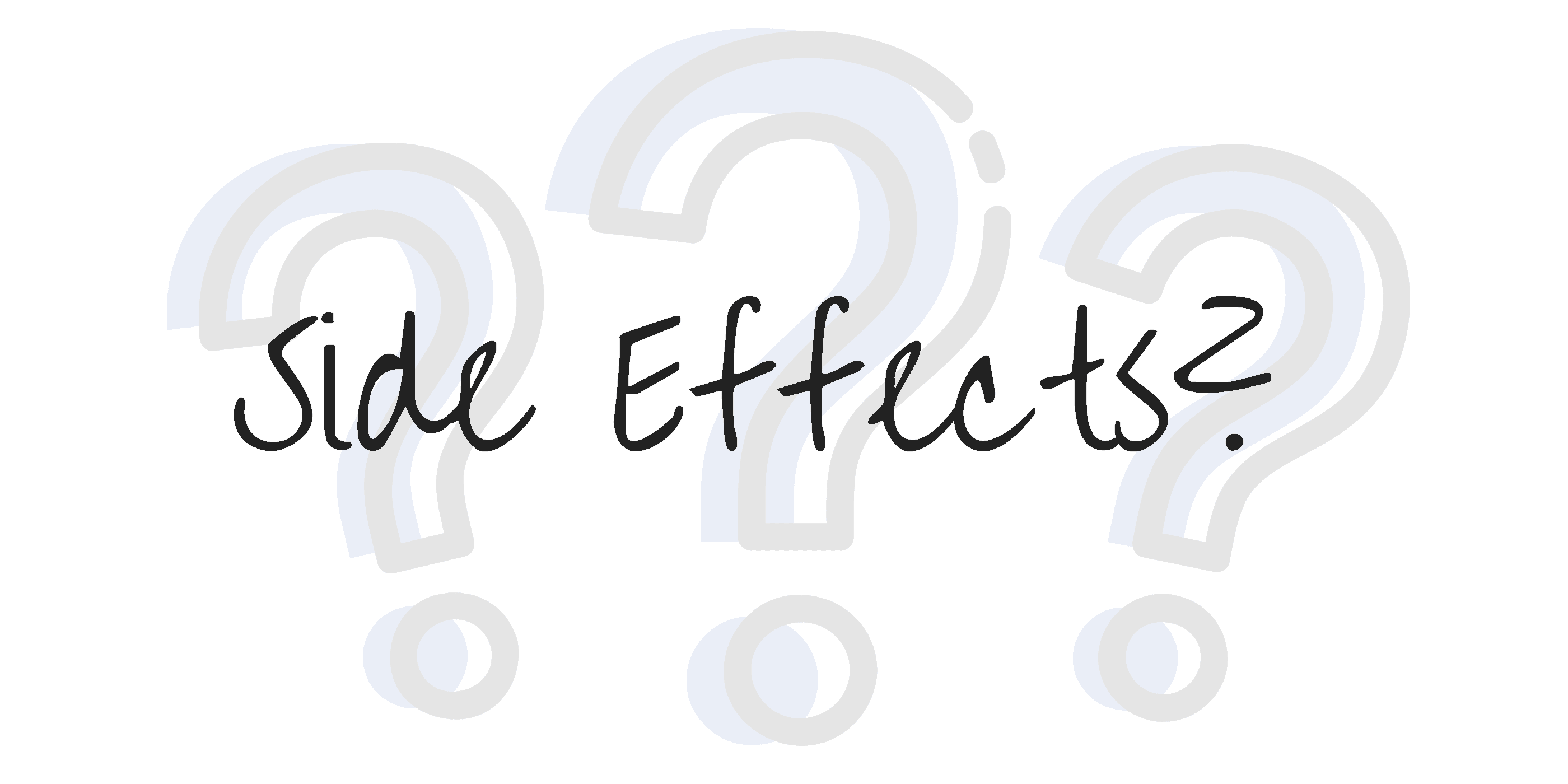 Some of the common side effects include:
Headaches
Constipation
Fatigue
Weakness
Dizziness
When you cut a certain part of your diet abruptly, your body might not get used to it, easily resulting in such negative effects. Still, the longer you are doing a certain program, the easier it will be for your body to adapt to these changes.
Product Warnings
Atkins 40 Product Warnings
Atkins 40 is not recommended for everybody, and it is best to consult your doctor for advice and suggestions.
Below are some of the instances where Atkins 40 may not be the best option:
Pregnant
When you are pregnant, you need to ensure that you provide your body with complete dietary requirements.
This is important to ensure that you will have a safe pregnancy and a healthy baby in the future.
Using the Atkins 40 diet may not be the best option since you need to cut down most of your carb intake, which may or may not be good for the baby.
Breastfeeding
Even if you have already given birth to your baby, it is still highly advisable to refrain from Atkins 40.
Why? The reason is the same as in the case of pregnant women.
When you are breastfeeding your baby, its daily requirement of nutrients essentially comes from the milk.
Now, if you would do Atkins 40, your baby might not get enough nutrients for its daily need, leading to developmental problems.
Kidney conditions
If you are taking any diuretics, insulin, or oral medication for your kidney problems, you should not let yourself follow this diet.
Dealing with kidney conditions requires you to eat healthy and nutritious foods to cope with the problem.
Making yourself crave for your daily requirement of carbohydrate that you might even end up consuming may complicate the condition.
Lawsuits
Any Atkins Lawsuits?
On October 6, 2017, Johana Garcia, who was represented by C.K Lee and Anne Seelig of Lee Litigation Group PLLC, claims the Net Carbs, which were featured on various Atkins products, mislead consumers the products' effects on blood sugar levels.
Garcia stated that a few of Atkins's ingredients affected blood sugar levels and should not be deducted from the average carbohydrate count used in Net Carbs calculation.
Atkins informs all of its consumers that "All Carbs Are Not Created Equal," which explains that carbohydrates such as fiber and sugar alcohols have minimal impact on a person's blood sugar level.
Garcia now seeks compensatory damages, injunctive relief, restitution, attorney's fees, and other relief approved by the court.
As of January 2020, Atkins Nutritionals agreed to a $3.8 million settlement for misleading labels regarding sugar alcohols. While the company denies any illegal actions, they have agreed to change the labels to reflect a change to the sugar alcohols and reducing or eliminating maltitol.
Alternatives
Atkins 40 Alternatives
Apart from the Atkins 40 diet plan, there are several different low-carb diets to choose from.
While selecting a particular diet plan, the main thing is to figure out what best suits your lifestyle and personal preferences. Some Atkins 40 alternatives are mentioned below:
Paleo ( Low-Carb Diet)
Inspired by the theory that we should plan our diet in the same way that ancestors did, this diet is based on foods that they ate.
Eco-Atkins
The Eco-Atkins is the vegan version of the Atkins diet. In this diet plan, 25% of the body's calorific need comes from carbs, while 30% comes from protein, and the rest worth 45% comes from vegan fats/oils.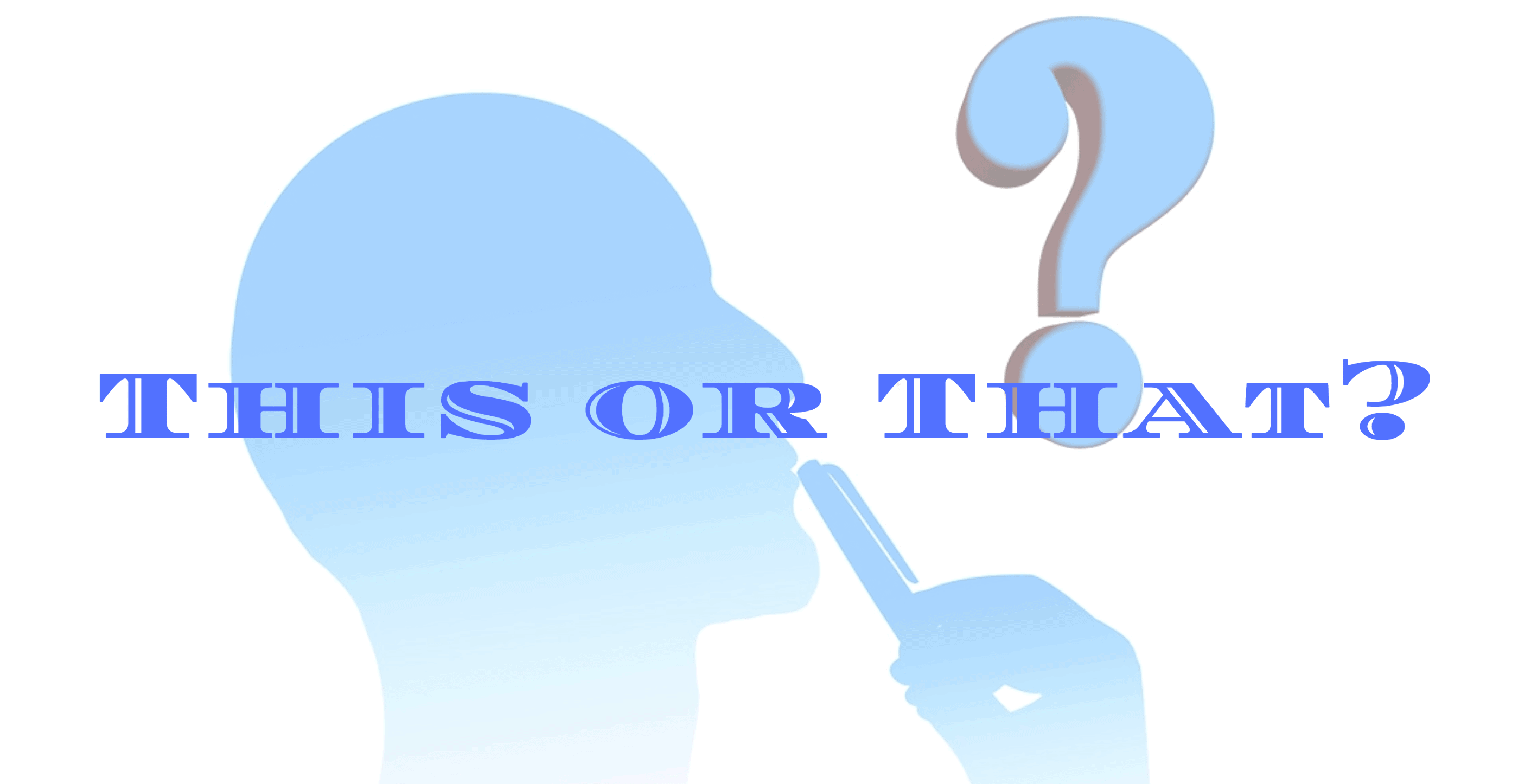 The Zero Carb Diet
As the name states, this diet plan aims at absolutely zero carb intake while meeting all body calorie requirements from foods based on animals. These include meat, eggs, animal fats, etc.
The Low Carb Mediterranean Diet
This particular diet is a favorite among health professionals. It aims at replacing animal meat and fat with that of replacing fats such as butter with virgin olive oil.
As one study in the Iranian Journal of Public Health puts it, "the success of the Mediterranean diet is its composition: a varied diet characterized by high consumption of vegetables, fruits, grains, legumes, fish, eggs, along with a moderate intake of meat, oil, and wine. A diet rich in tradition and association with one active lifestyle is the model that everyone should follow."
While the Atkins Diet approach may or may not offer health benefits similar to the Mediterranean Diet, it would be hard to argue that the Atkins 40 Diet is as balanced as the Mediterranean Diet. It drastically restricts food groups such as grains and fruit.
Atkins 40 vs Atkins 20
Atkins 40 vs. Atkins 20
The Atkins 40 and Atkins 20 are products of the same school of thought. However, there are some fundamental differences based on the approved amount of carb intake and food groups' choice.
The following features would best describe the differences between Atkins 40 vs. 20:
The Atkins 20 would require you to restrict carb intake to 20 grams net carb per day during the first phase. The Atkins 40 requires you to limit carb intake to 40 grams per day.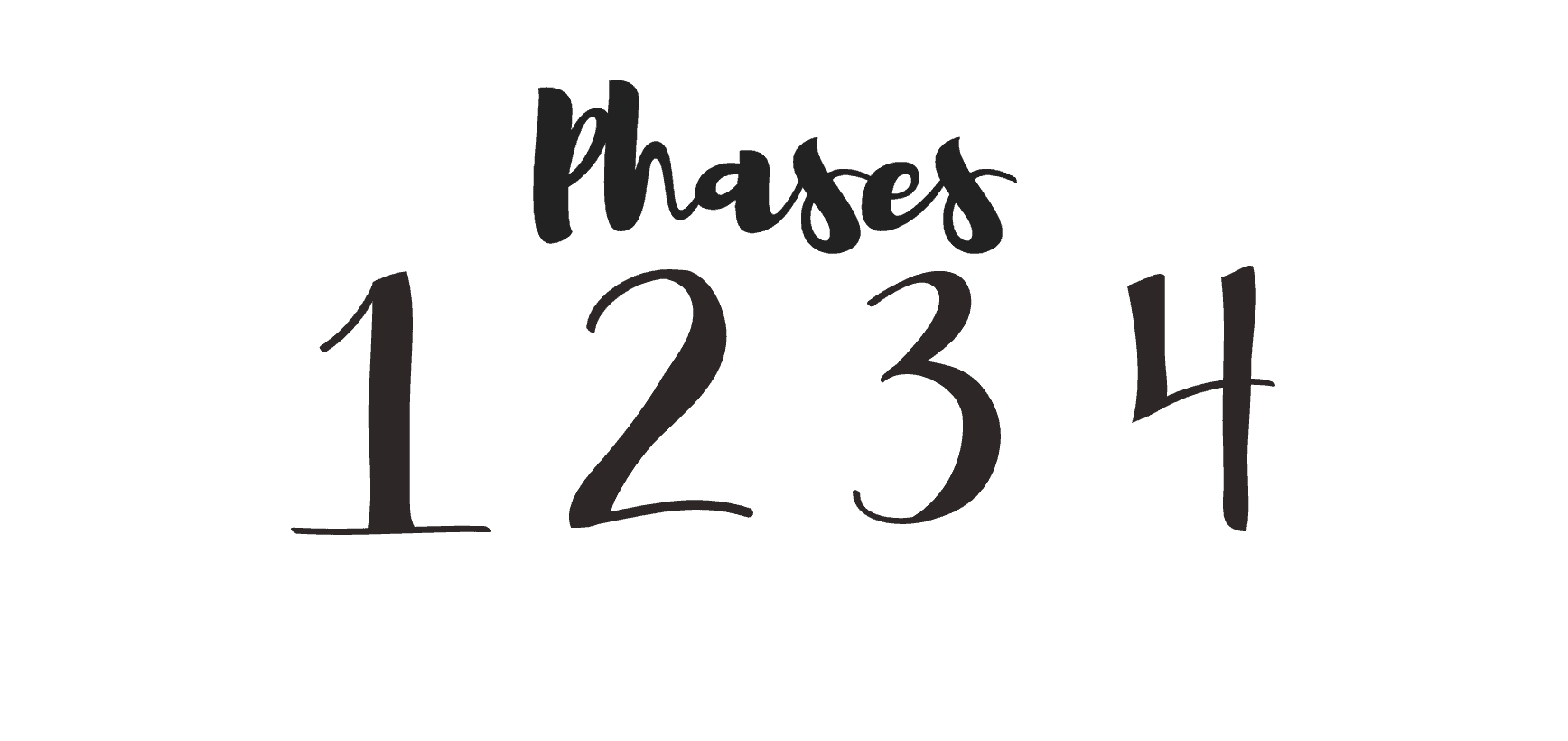 The Atkins Diet plan involves 4 phases:
Phase 1
This phase starts the weight loss plan: eating under 20 grams of carbs valid for 2 weeks is a good starting plan. Eat low-carb green leafy vegetables, high healthy fat, and high protein.
Phase 2
In this phase, you will need to add more low-carb vegetables, a few fruits, and more nuts to your diet.
Phase 3
The closer you are to your expected weight, then you need to add more carbs to the weight loss to slow down.
Phase 4
With all the struggles that you have faced when following the Atkins diet plan, in the last phase, you can now eat healthy carbs as much as you can and as your body can tolerate without having to worry that you might gain weight again.
The Atkins 40, on the other hand, is all about maintaining 40 grams of net carbs per day until you are about 10 pounds away from reaching your desired weight, after which you can continue adding 10 grams of carbohydrate to your daily diet till you continue losing weight.
Reviews
Atkins 40 Reviews
Many people have incorporated the Atkins 40 diet plan. Although it cannot be said that all the users are happy with the results that they got, many of them actually benefitted from its use.
There are reviews in which users can be seen complaining about feeling sick for the entire time they were on the diet plan. In contrast, others could be seen complaining that they are no longer able to stand the sight of meat and egg anymore (because of the repeated use of such foods).
Another section found it hard to cope with the diet plan, which, according to them, was too hard to follow.
There are, however, positive reviews from users who mentioned how the diet plan has led to successful weight loss and even about treating various medical conditions. There are many Atkins 40 success stories in which users could explain how the diet plan brought positive changes in their lifestyle and overall well being.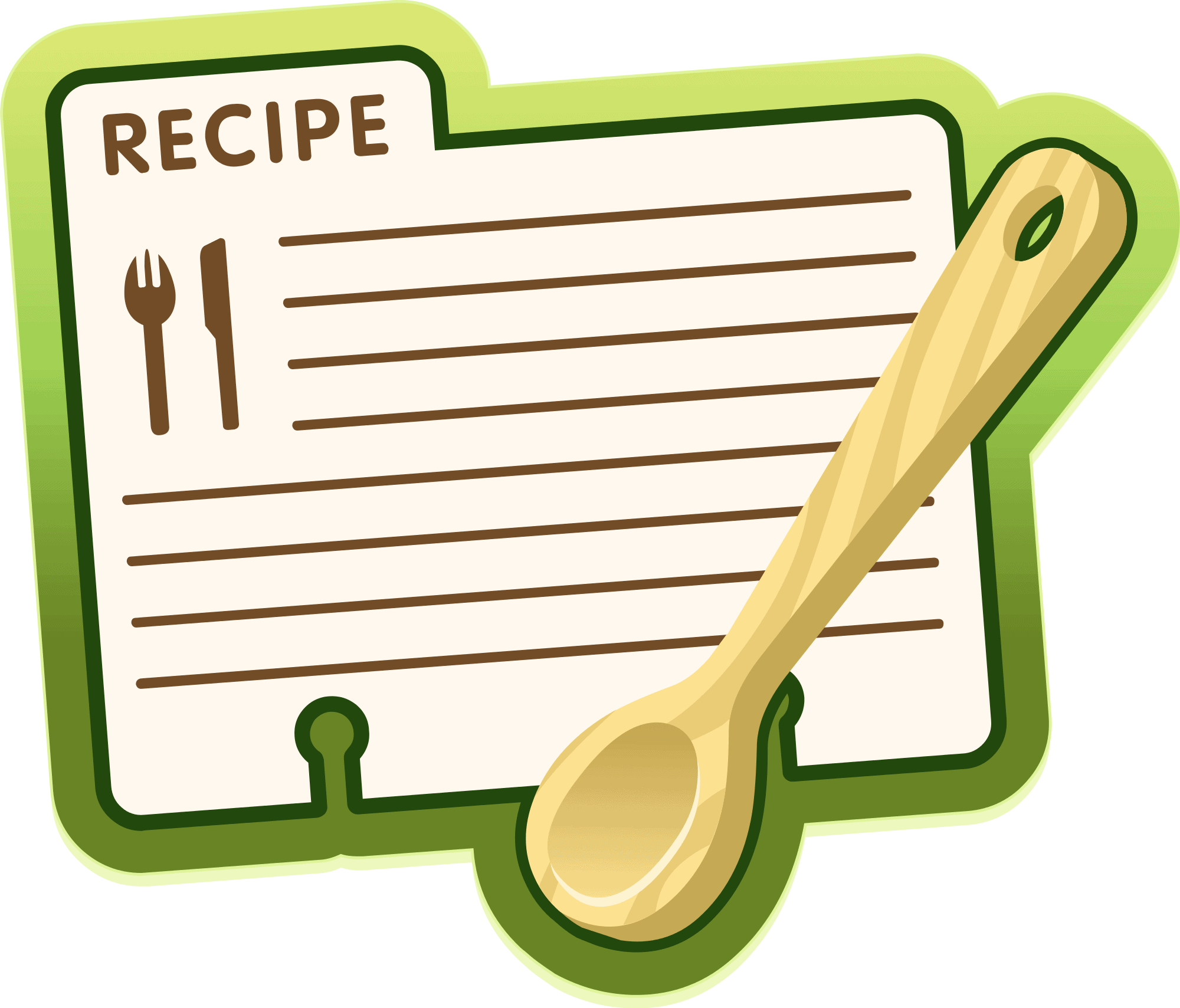 Recipes
Atkins 40 Recipes
There is a wide range of savvy and tasty Atkins 40 recipes that one might consider. These recipes can be matched to the occasion, whether regular meals with family or recipes for parties or get-togethers or any other occasional event.
These easily available recipes are one of the main reasons for the many Atkins 40 success stories.
That's the beauty of Atkins 40 meal plan–it gives you enough variety to forget the fact that you are actually on a diet plan.
Here are a few recipes that go perfectly well with the Atkins 40 diet:
Grilled Leg of Lamb
Trout fried in Virgin Olive Oil.
Tuna with Salad
Egg Crescents
Slow-cooked Chicken using lard
Glazed salmon with asparagus
Chicken Zucchini
Cheese wrapped bacon fillets.
Herbed fish with spices
Pork and Veggie Bowl
Results
Atkins 40 Results
Atkins 40 is being endorsed all over the world simply because:
Research shows that it helps people by preventing health problems from occurring.
It is one of the most famous methods of losing weight used by many people, and claims are being stated.
It is an inexpensive, maintainable way to eat with a very high-quality result, which anyone would like to try can definitely afford.
Research
Research Supporting the Atkins Diet
Several studies are backing up the Atkins diet plan, yet these are enough to let us know the diet does, in fact, help you to lose weight and much more. Actually, there is a study in the Journal of the American Medical Association which compared many diets simultaneously for twelve months. The results were all good, but only Atkins received the best results.
One study in The Lancet determined that "the apparent paradox that ad-libitum intake of high-fat foods produces weight loss might be due to severe restriction of carbohydrate depleting glycogen stores, leading to excretion of bound water, the ketogenic nature of the diet being appetite suppressing, the high protein-content being highly satiating and reducing spontaneous food intake, or limited food choices leading to decreased energy intake."

This study found that very low-carbohydrate diets were effective for fat loss through several undetermined mechanisms, but nothing was specifically magical about the Atkins Diet.
The study added, "Long-term studies are needed to measure changes in nutritional status and body composition during the low-carbohydrate diet and to assess fasting and postprandial cardiovascular risk factors and adverse effects. Without that information, low-carbohydrate diets cannot be recommended."
Other findings from different studies have also confirmed the claims of the diet. For example, a study made in 2003 compared a low-fat diet with a low-carb diet. It confirmed that the low-carb diet is always much more effective, lowering their body fat levels and triglycerides, getting a great boost on insulin sensitivity to help burn even more weight.
Lastly, a study tested subjects with two diets, a conventional one and with Atkins. Again, the results were in favor of the Atkins diet, but after six months, the results were almost the same with no real difference.
However, the low-carb diet was more effective in lowering cholesterol levels and triglycerides.
What Users Say
What Users Are Saying
"I was having issues staying on 20 net carbs so I decided to switch to Atkins 40. I absolutely love it because I dont feel as restricted! I still stay away from certain foods like bread. I'm losing 1 pound a week so so far so good!"
"The Atkins company says to eat lots of vegetables. Dieticians say to eat lots of vegetables. I would not listen to this guy's advice."
"Not eating pasta or fruit will kill me. your list does not say vegetables. That accurate? Looking forward to the mental challenge. Also happy that vodka is zero net carbs. ha ha"
Bottom Line
The Bottom Line on Atkins 40
Is Atkins 40 what you need to get rid of those extra pounds? Well, we like the community support and that it allows for more net carbs versus Atkins 20. But, there's an issue with some users mentioning the potential food restrictions.
Diet is one piece of the puzzle, but what about proper support? We believe a program that works to help you adopt lifestyle changes may be the ideal answer.
Among the best programs we've seen this year is one called Noom. This program teaches users how to look at food, eat the right foods, track exercise, and log meals, all with the support of human coaching. Customers even tell us they see great results.
Also, the company that makes Noom is offering customers a free trial offer, which is a good sign.
Learn More About Noom »