Ballet Beautiful Review

- 14 Things You Need to Know
With Ballet Beautiful, you too can dance your way to a fitter body, and potentially weight loss. But, the problem is with so many programs available today, how does a person know if they're getting what's promised?
Our research team chose to look closer at Ballet Beautiful to see what the company was all about. From custom workouts to workout clothing, there's a bit of everything with this company – take a look at our bottom line.
Ballet Beautiful can be purchased through their Official Site.
Overview
What is Ballet Beautiful?
Ballet Beautiful claims to offer "ballet-inspired workouts for the dancer in all of us." The company provides custom workouts, private training, clothing, and more. You can stream workouts online or choose to purchase one of the available DVD series.
Does It Work?
Journal of Human Kinetics — "seventeen weeks of ballet training, including ballet classes and rehearsals, resulted in improvements in body composition and cardiac autonomic modulation"
International Journal of Sports Physical Therapy — "nine-week training core stability program improved indices of dance performance, balance measures, and measures of core muscle performance"
Heliyon — "Dance seems to be a well-adapted physical activity; it is safe and, in this context, has positive impacts on the consequences of chronic pathologies and on the detrimental effects of sedentariness."
Products Similar to Ballet Beautiful
App
Is There a Ballet Beautiful App?
There are streaming videos and live workouts, available from Ballet Beautiful, but there doesn't appear to be an app at this time. You can choose to purchase limited workouts from Apple for use with Apple TV.
Scroll below for one of the best products we've seen over the last year.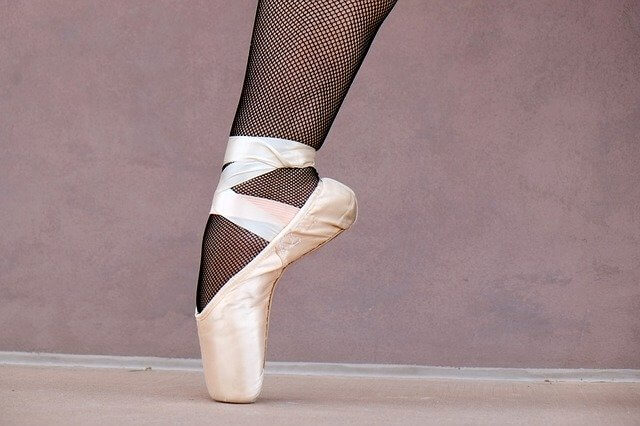 Live Training
Is Ballet Beautiful Available Live?
Yes, Ballet Beautiful offers "Live Worldclass Training From Any Location," according to the official website. These live workouts don't appear to be part of the subscription program, but rather a part of private (or semi-private) lessons.
Company Info
Who Created Ballet Beautiful?
The founder of Ballet Beautiful is Mary Helen Bowers. Bowers is a professional ballerina who trained at the School of American Ballet in Manhattan. At age 16, she was invited to join the New York City Ballet. After dancing around the world for ten years, Bowers finished her college degree and founded the company.
The New York-based company was started in 2008, but the real push came after Bowers trained Natalie Portman for the movie Black Swan.
How to Contact Ballet Beautiful Customer Service
If you need to reach someone from the Ballet Beautiful customer service team, you have a couple of options. You can choose an email or a contact form.
General Email: customerservice@balletbeautiful.com
Private Training Email: training@balletbeautiful.com
Products
Products From Ballet Beautiful
Ballet Beautiful offers an online subscription program for custom workouts and workout clothing. Also, there's an online store with DVDs, books, and more. Some of the DVD series available to purchase include:
Ballet Baby
Blast Series
Swan Arms Cardio
Backstage Workout
Burn
Essential Ballerina Dance Class Burn
Body Blast
Sculpt & Burn
Cardio Fat Burn
Supermodel Series
Cost
How Much Does Ballet Beautiful Cost?
When you sign up for the custom workouts, you pay $39.99/month. At times there are coupon codes shared on the official website to bring down the cost of the first month. In April 2020, the price for the first month was $16.99.
After the first month, the subscription will auto-renew – you will automatically be charged for the next month.
The second option is to purchase individual streaming workouts. Prices for individual workouts or bundles range from $5 to more than $30 each.
Refund
Is There a Refund Policy?
Unworn, new merchandise can be returned within 30 days for store credit. Ballet Beautiful doesn't issue refunds of any kind on physical merchandise or virtual products.
Directions
How Does the Ballet Beautiful Program Work?
When you subscribe to Ballet Beautiful, you gain access to a streaming library of more than 300 videos. (The website doesn't say 300 workouts, just 300 videos.) Subscribers earn two entirely new workouts weekly, and the subscription offers 24/7 access to all streaming videos.
Integration
Does it Integrate With Wearables or Health Programs?
No, the ballet programs don't integrate with health programs or wearables at this time.
Weight Loss
Ballet Beautiful and Weight Loss
Weight loss is not a term that comes up on the Ballet Beautiful website. The focus of this program is to give people who either already love ballet or want to try it themselves instruction and training.
Ballet is not typically a workout program for people looking to lose weight, so research into the effects of this type of unique program on weight hasn't been conducted.
If we look at the nature of ballet dancing, there's not a lot of cardiovascular work involved. A dietitian for the Pittsburgh Ballet Theatre says a ballerina may burn up to 250 calories each hour of a workout, according to Food and Nutrition.
Side Effects
Ballet Beautiful Warnings and Side Effects
There's a chance of muscle pulls, strains, and sprains when dancing ballet. It is essential to warm up before starting Ballet Beautiful and cool down after your workout is complete. Any issues the followers may deal with will be general to exercise as a whole.
Pros and Cons
Pros and Cons
How does this ballet program look after hours of research?
Pros:
A unique take on fitness.
Online streaming and live workouts available.
Users can sign up for custom workouts and private training.
Cons:
The subscription is costly at $39.99/month.
Ballet is not for everyone – difficulty may be too great for some.
Ballet is not typically for weight loss.
You may burn fewer calories than you would with other workout programs.
What Users Are Saying
What Users Are Saying
"Workouts that one can look forward to doing: enhances overall movement quality: short workouts but…they ACTUALLY WORK! (The burn is so unexpected but SO good.) I adore Ballet Beautiful."
"Pretty Hard – I bought three of these DVDs. I am not a dancer but they looked like they'd be challenging. They are too challenging, lol. Maybe one day I'll get there but not today."
"That bridge though – My legs have never looked better!"

Bottom Line
Bottom Line on Ballet Beautiful
Ballet Beautiful is clearly a passion for founder Mary Helen Bowers. Her entire life has been ballet-centered, and her programs share that passion with anyone who wants to sign up. We do have issues with the high cost and the fact that there's no app available. At the end of the day, we're not sure this program will be beneficial for the majority of men and women seeking to lose weight with fitness.
If you're not up for ballet or you want to try a total body approach to weight loss, check out a program that research has proven works.
Among the best weight-loss programs today is one called Noom. With Noom, you get personalized guidance from a real-life coach. Through lessons, quizzes, daily interactions, and food/exercise logging, you learn how to lose weight for the last time. In research on more than 35,000 users, more than 75% reported weight loss.
Check out the free trial offer of Noom available to Dietspotlight readers for a limited time.
Learn More About Noom »