Bare Performance Nutrition Review

- 10 Things You Need to Know
Bare Performance Nutrition offers nutritional products designed to improve health and boost performance. The company has plenty of supplements in multiple categories available, including endurance, pre workout, protein, weight loss, and more. What kind of ingredients can you find in these products? Is there any research backing up these claims made by the brand?
In order to find out more about this nutrition brand, our team took a closer look at the ingredients, formula research, company background, and more. If you are ready to learn more about Bare Performance Nutrition, make sure to keep reading to the bottom line!
Bare Performance Nutrition can be purchased through their Official Site.
Overview
What Is Bare Performance Nutrition?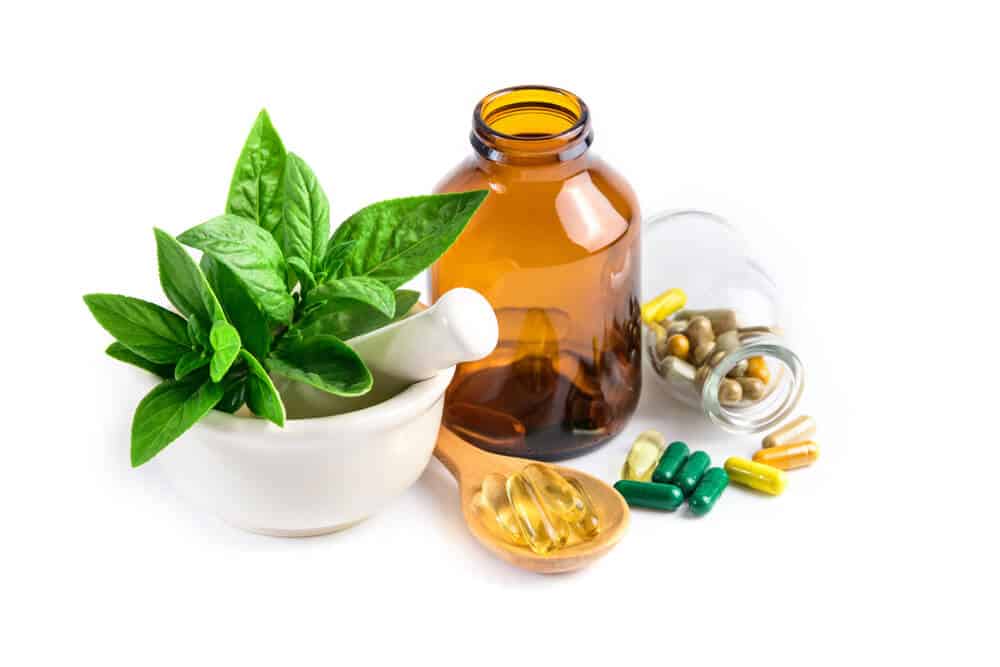 Bare Performance Nutrition offers premium supplements that claim to increase performance or improve health. Its manufacturers have an athletic background, they use training, supplements, nutrition, and mindset to help clients achieve their goals.
According to Bare Performance Nutrition, their products supplement one's diet and give them an extra edge to progress throughout their weight loss journey.
Before delving deeper into the Bare Performance Nutrition brand, let's take a closer look at the studies surrounding the ingredients in these kinds of products.
Nutrients: According to this study, b vitamins play an important role in improving brain health.
Cureus: This research found that ashwagandha was an effective supplement when it comes to reducing stress and anxiety.
BMC Obesity: According to this study, Capsimax may be able to have a positive effect on weight loss, though much more research is needed to support this theory.
Bare Performance Nutrition Competitors
Who Makes Bare Performance Nutrition?
Bare Performance Nutrition makes these supplements. According to the official website, the company's mission is to improve, educate, and inspire the performance of the modern-day warrior, adventurer, and athlete via transparency, integrity, and service.
The company also claims its leaders are passionate about helping people be fit through nutrition, training, and supplements. Nick Bare is the founder and CEO of the company.
Bare Performance Nutrition Customer Service
Individuals can contact Bare Performance Nutrition via call at 512-420-7648 or email at support@bareperformancenutrition.com.
Popular Products From Bare Performance Nutrition
Bare Performance Nutrition makes various popular products, such as:
Strong Greens — Superfood Powerhouse (Pineapple Coconut & Lemon
Strong Reds — Superfood Powerhouse (Strawberry)
In Focus — Cognitive Enhancer (Raspberry Lemonade, Blue Snow Cone, Strawberry Kiwi)
Strong Multi-Vitamin
Strong Joints — Joint Support
Whey Protein Powder (Blueberry Muffin, Fruity Cereal, Vanilla, Fudge Chocolate, Milk N' Cookies, Apple Pie, Butter Bar Blast)
Vegan Protein Powder (Chocolate)
Field Bar — Nutritional Bar (Chocolate Peanut Butter Blondie)
Scroll below for one of the best products we've seen over the last year.
Claims
Bare Performance Nutrition Claims
Bare Performance Nutrition says that its supplements:
Contain clinically-studied ingredients
Support an increase in focus, energy, and mood
Offer extra edge when dieting
Have no prohibited ingredients
However, the specific claims made by Bare Performance Nutrition may differ based on the individual product.
Ingredients
Bare Performance Nutrition Ingredients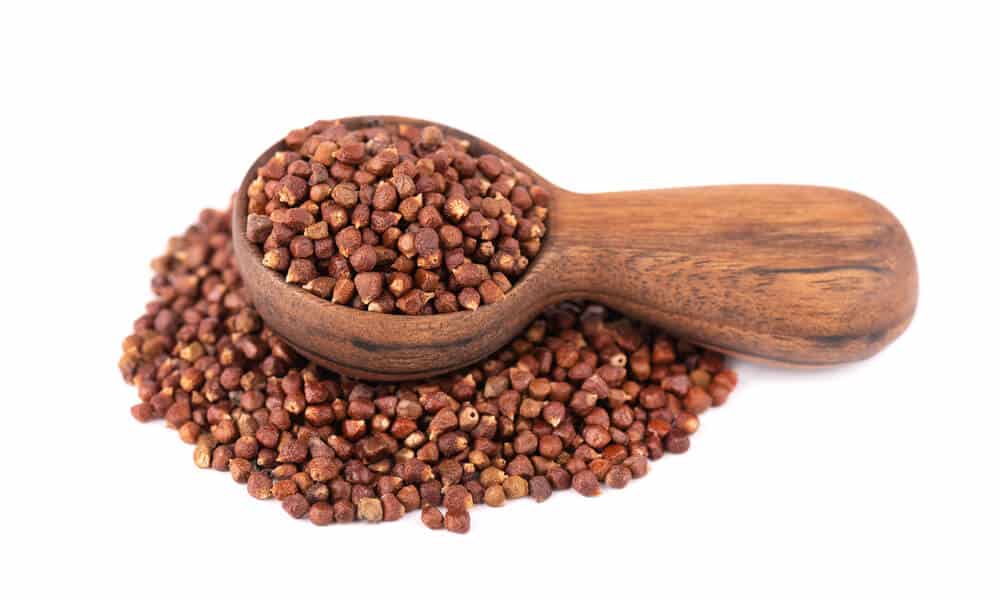 In order to better understand Bare Performance Nutrition, our team focused on one of the company's products – Bare Burn. Bare Burn is the company's fat burner product that can cause weight loss. Its ingredients include:
Microcrystalline Cellulose
Hypromellose
Silica
Magnesium Stearate
Grains of Paradise (Paradoxine®)
Vitamin B6 (Pyridoxine HCl)
Vitamin B12 (Methylcobalamin)
Caffeine (PurCaf™)(Organic)
Ashwagandha (KSM-66®)(Organic)
L-Theanine
Theobromine
Capsimax
Methyl Liberine Powder (Dynamine™)
Do Bare Performance Nutrition Products Work?
The common ingredients for weight loss in Bare Performance Nutrition supplements are:
Ashwagandha
Ashwagandha is an Ayurvedic plant native to the Middle East, India, and parts of Africa. It is also called winter cherry or Indian ginseng. People have used this plant for many years because of its medicinal properties.
Ashwagandha can help various health issues, such as stress, anxiety, arthritis, neurodegenerative health conditions, and insomnia. Research in the Journal of Evidence-Based Complementary & Alternative Medicine asserts that people take Ashwagandha to lose weight.
Ashwagandha is also an adaptogen — an ingredient that helps one's body adapt to stressors. One study in the Indian Journal of Psychological Medicine found that Ashwagandha can reduce the body's response to cortisol levels as the stressors on the body increase during dieting. The reduction of cortisol levels can help you lose weight.
Theobromine
Theobromine is a mild stimulant renowned for its mood-elevating properties. The Journal of Nutrition asserts that theobromine can improve insulin sensitivity, which is an essential aid in regulating body weight.
Certain amounts of theobromine in one's body can also promote weight loss. Research published in the Iranian Red Crescent Medical Journal finds that theobromine can reduce hunger pangs and eating urges. These benefits are essential as individuals lose weight.
Capsimax
Capsimax is a natural, non-stimulant ingredient from hot peppers. The capsaicinoids in this ingredient increase thermogenesis — the production of heat in the body. Thermogenesis supports lipolysis — the use of fat in energy production.
The Journal of Toxicology contends that supplementing one's diet with Capsimax can increase caloric expenditure, which is essential to fat loss. More research in BMC Obesity asserts that capsaicinoids supplements decrease fat mass and body fat.
Methyl Liberine Powder (Dynamine™)
Dynamine is a compound created by Compound Solutions, Inc. Its main ingredient, methylliberine, is a pure alkaloid in tea leaves, coffee beans, and other edible natural substances.
The Journal of Toxicology assets that Dynamine can increase fat-burning prospects. It may also have other metabolism-boosting benefits.
Grains of Paradise
Grains of Paradise, also called melegueta pepper, belongs to the turmeric and ginger family. It has a flavor resembling black pepper with a citrus touch, making it delicious and healthy. This ingredient is an excellent stimulant. This stimulant property can burn calories and offer energy for dieting or exercising.
Individuals have two types of fat — white and brown. White adipose tissue comprises large round cells that have drops of fats or lipids. These cells store the fats you use as energy when you haven't eaten. White adipose tissue is often stored on the thighs and waist.
Brown adipose tissue is smaller, so it stores limited amounts of fats. This body tissue insulates one's body and keeps one warm. Its depletion during the cold weather can lead to shivering. Babies have more brown adipose cells than adults. Brown adipose tissue is often around the neck.
According to the Journal of Nutritional Science and Vitaminology, Grains of Paradise can reduce the number of cells in white adipose tissue, reducing the space for storing fats. This ingredient achieves this goal by converting white adipose tissues into brown ones.
Weight Loss
Bare Performance Nutrition and Weight Loss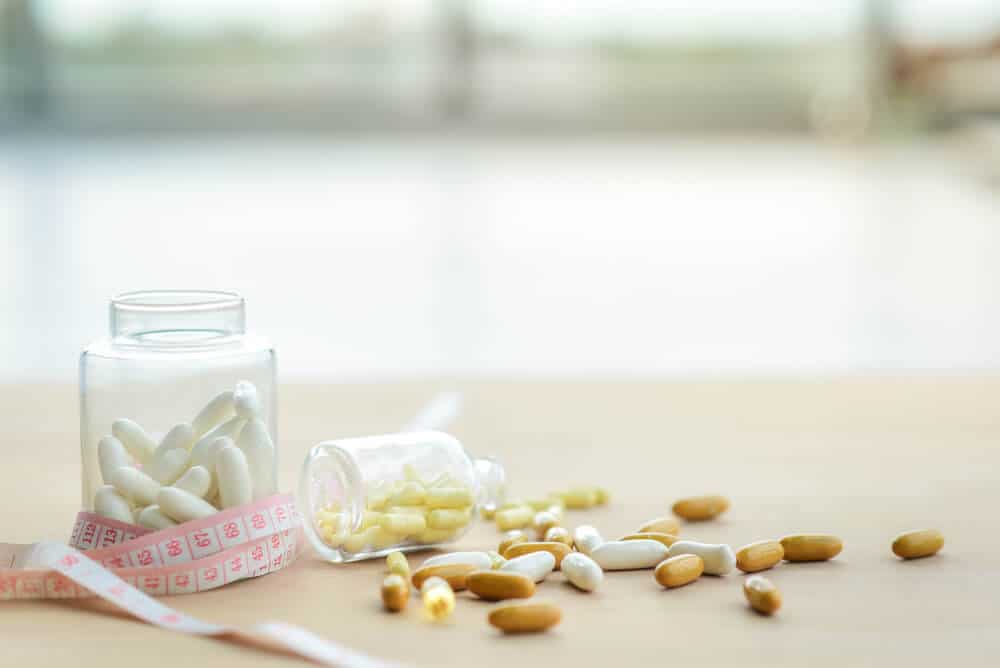 Bare Performance Nutrition's Bare Burn has ingredients that may help individuals lose weight. However, little to no research has been done on the effect of these ingredients combined.
Additionally, most of the Bare Performance Nutrition supplements do not claim to aid in weight loss, as Bare Burn is the company's only product available in the weight loss category.
Side Effects
Bare Performance Nutrition Side Effects
Consult a doctor before using these supplements, particularly for individuals that have a pre-existing condition or use any medication.
The company says that pregnant, nursing mothers, individuals with a personal or familial history of heart health issues, high blood pressure, or any other condition shouldn't use their supplements. Additionally, individuals may stop using them if they experience severe effects.
Cost and Where To Buy
The average price of Bare Performance Nutrition is $20-40. However, the prices for the company's supplements will vary depending on which is chosen.
Pros and Cons
Pros and Cons
Pros
Some of the ingredients in these products are backed by research.
The ingredients in some of the Bare Performance Nutrition supplements may have a beneficial effect on general health.
Cons
Some of the supplements are a bit more expensive.
The brand only offers one weight-loss product.
Bottom Line
Bottom Line on Bare Performance Nutrition Results
Bare Performance Nutrition supplements may be able to improve health in various ways, depending on the product chosen. However, most of the ingredients are found to have general health benefits, like reduced inflammation and improved mood. Additionally, a few of the ingredients may have a slight effect on appetite, but none of the products have been shown to play a significant role in weight loss.
If you are trying to lose weight, there are other, clinically-researched options available that may be more effective, including Noom. This program was developed after years of research, with multiple published clinical studies showing it can aid in weight loss and improve multiple health parameters. On its easy-to-use app, the plan offers plenty of tools to help users lose weight effectively, including color-coded food logging, custom meal plans, daily educational lessons, and sessions with a personal health coach.
Ready to check out these tools for yourself? Make sure to check out the free trial offer available from Noom for a limited time.
Learn More About Noom »