Beachbody on Demand Review

- 24 Things You Need to Know
You've probably thought Beachbody workouts were only available on DVDs. Nope. There's Beachbody On Demand. This system is changing the way people perform their workouts and improve their overall lifestyle. How do we get to the conclusion? First, we'll take a closer look at what comes with Beachbody on Demand and what makes the customer service so special and then pick apart the company behind it. Is it researched? We'll go there. Then, we'll gather all the facts just for you.
Beachbody on Demand can be purchased through their Official Site.
Overview
What is Beachbody On Demand?
Beachbody on Demand is an online video streaming service that allows you to select workouts 24 hours a day, seven days a week.
The program has more than 600 workouts created by some of the top trainers in the world. You can choose from high-intensity cardio, body sculpting, strength training, and more.
European Journal of Sport Science – High-intensity cardio, or high-intensity interval training (HIIT) is hugely popular right now. For years, researchers have investigated the impact of HIIT on everything from weight to psychological status and heart health.
Journal of Physical Education and Sports – Body sculpting is an effective means of reducing weight and waist circumference, at least in women, according to this study.
Cochrane Database of Systematic Reviews – You can't go wrong with strength training, as long as you're fit enough to do so. It's even used in patients with muscle-wasting health problems to slow muscle loss.
Beachbody on Demand all-access also includes step-by-step program guides, workout calendars, meal plans, and more to help you get your own "beach body."
Beachbody on Demand Competitors
Company Bio
History of Beachbody, LLC
Beachbody on Demand is a workout video streaming service complete with weight-loss guides, exercise calendars, and custom meal plans. Beachbody, LLC, is Beachbody's parent company on Demand and oversees its fleet of personal fitness trainers, weight-loss product brands, and independent coaching consultants. You can also view Beachbody online programs from a laptop, tablet, or mobile device, allowing you to exercise at any time and place convenient for you.
Featuring a workout library of over 700 videos, Beachbody on Demand allows you to browse individual videos or weight-loss programs structured for nearly every fitness level and workout style. Popular workout topics include high-intensity workouts, Pilates, yoga, weight training, and bodybuilding. The company also serves as the exclusive headquarters of name-brand fitness experts like Tony Horton (P90x) and Shaun T (Hip Hop Abs).
With physical headquarters in Santa Monica, California, BOD BeachBody on Demand and its parent company (Beachbody, LLC) has a Better Business Bureau rating of "A+" at the time of this research. Although this is an above-average rating, the company currently has 200 closed complaints that weakened its perfect score. Most of these complaints involved unwanted automatic Beachbody subscription renewals or shopping cart problems in the Beachbody store. So it is important to keep these factors in mind before deciding on the program.
In fact, in 2017, Beachbody settled for $3 million in a lawsuit involving automatic credit card charges. As a result, the company has a government action alert on their BBB profile.
Scroll below for one of the best products we've seen over the last year.
Carl Daikeler
Who is Carl Daikeler?
Carl Daikeler founded Beachbody as an infomercial enterprise in 1998 (with infomercials reaching nationwide exposure by 2005). The company released 22 versions of high-intensity interval training (HIIT) workouts before finding mainstream success in 2007 with Tony Horton's P90x ("Power 90 Extreme") series and Shaun T's "Hip Hop Abs" line. With these direct-response infomercials' runaway success, Carl Daikeler decided to open an e-commerce Beachbody store to supply customers with workout DVDs, supplements, and workout gear.
With the e-commerce store's success, Daikeler decided to take advantage of the nation's growing familiarity with video streaming services (such as YouTube). Following the recruitment of fitness advisors and nutritionists, Daikeler founded the Beachbody streaming service known as BOD BeachBody on Demand in 2015. This subscription service streams live and recorded workout videos from well-known personal trainers. It also uses independent contractors (known as Team Beachbody on Demand "coaches") to recruit additional members.
Team Beachbody coaches help promote the Beachbody on Demand video streaming service and DVDs from the Beachbody store. These coaches may also sell Shakeology (Beachbody's trademark superfood shake powders) and Beachbody portion-control containers as part of the Portion Fix meal plan. According to Forbes, coaches earn a 25-percent commission on every sale, and they also receive a cut of the sales from any additional coaches they recruit into the program. While this pyramid structure has contributed to Beachbody on Demand's astronomical growth, some critics have argued that the program amounts to nothing more than a pyramid scheme.
In addition to name-brand personal trainers and independent salespeople, Beachbody has an executive marketing time that promotes the service online. The marketing team's primary focus is to encourage people to use Beachbody to reach all of their exercise, nutrition, and weight-loss goals.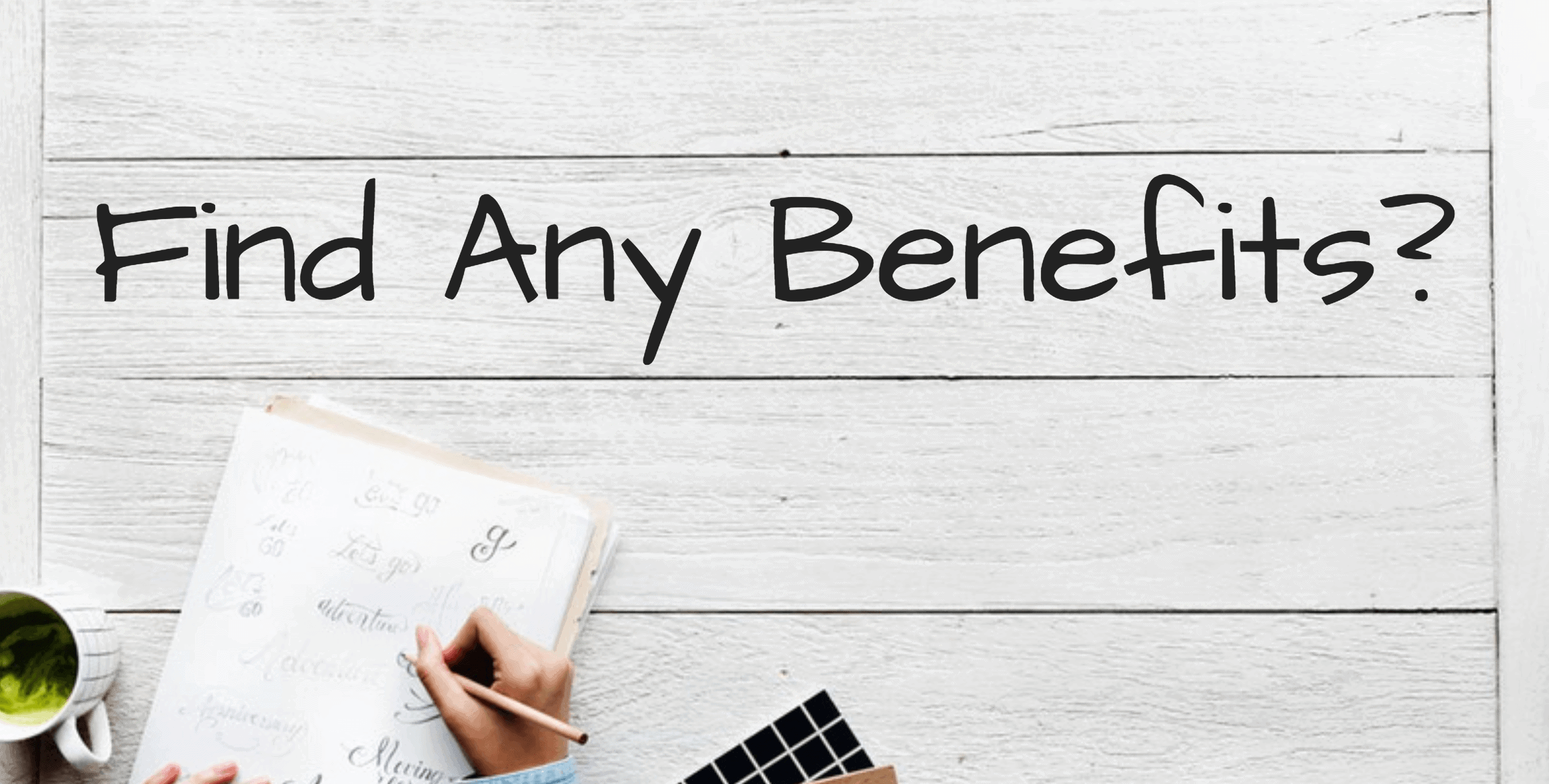 Membership
Beachbody on Demand Club Membership Perks
Key perks of Beachbody programs include access to Beach body videos at any time and any place and access to Beach body fitness tools. These tools include meal plans and calendars, the Beachbody online calorie calculator, community message boards, and expert health and fitness articles.
Calorie calculator
According to the National Institutes of Health, the accurate calculation of calories is important for understanding calorie input from foods and output through exercise. The Beachbody on-demand app includes a calorie calculator to help you monitor meals and snacks daily. Beachbody's exclusive calorie calculator can help you calculate food intake in the following categories:
Sedentary lifestyle
Beachbody calorie calculator measures current weight in pounds x 12 to determine maintenance calorie needs.
Moderately active lifestyle
The calorie calculator measures current weight x 13 and then considers moderate exercise (such as Beachbody CountryLife or Beachbody PiYo) to determine calorie needs.
Highly active lifestyle
The Beachbody calculator measures current weight x 14 and considers a highly active lifestyle (such as professional athletes, bodybuilders, or regular participation in P90x or Shaun T Insanity) to determine caloric needs.
The calculator can also help you accurately subtract calories for weight loss or add calories for muscle mass gain.
Message boards
Belonging to a supportive community can help you stay accountable as you strive toward weight-loss goals. Fitness partners can also help answer any questions you have and provide inspiration with progress photos or success stories. Beachbody membership enables access to message boards to communicate with other active members in Beachbody programs.
Specific Beachbody message board categories include direct interaction with celebrity trainers, recipe sharing and advice, and special interest groups like weight-loss for weddings and marathon training. Suppose you commit to a workout series during your Beachbody membership (such as the 21 Day Fix weight-loss challenges or PiYo Pilates-Yoga fusion). In that case, you can also join exclusive groups to discuss the process with other community members.
Health and Fitness Articles
Beachbody all-access claims to be your "one-stop shop" for workouts, eating plans, and the latest fitness news. As such, Beachbody membership unlocks fitness articles from famous personal trainers, nutritionists, and wellness experts. Topics include everything from low-impact training tutorials to gluten-free recipes.
You can subscribe to updates and alerts from Beachbody's expert fitness blog. This blog features a database of guides related to three major categories: recipes, fitness, and weight loss. The database design also makes it easy to save articles to your account or Pinterest page for later use.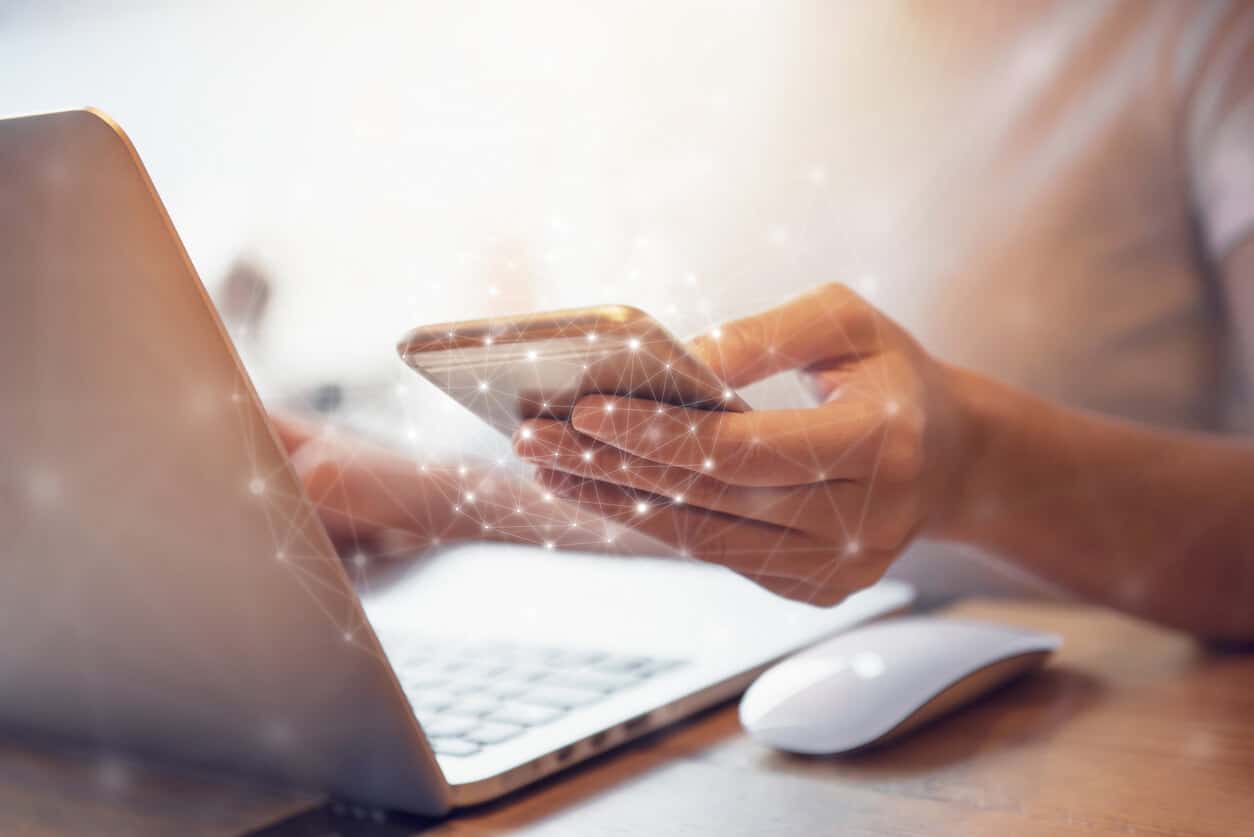 Requirements
Beachbody on Demand Optimal System Requirements (Computer)
One of the Beachbody streaming service's key selling points is viewing HD quality workouts at any time and on any device. Before getting started, you may wish to review how to stream Beachbody on your favorite device so that you can view Beachbody on Demand workouts without interruption, stalling, or buffering.
Internet Speed
Given the size of Beachbody's library, it is important to connect using a high-internet speed device. Unfortunately, customers have issued complaints regarding non-working videos with lower internet speeds. To be on the safe side, use a device with a bandwidth download speed of 3.0 Mbps (Megabits per second) or higher and a ping rate of 100 ms (milliseconds).
Computer Operating Systems
The Beachbody on Demand app works on both Windows and Macintosh operating systems. For desktop PCs and laptops, you will need a Windows 7 or higher to view Beachbody programs. An Apple OS must be 10.8 (Mountain Lion), 10.9 (Mavericks), or 10.10 (Yosemite) for Beachbody to function correctly. Both PC and Mac systems must have the latest Adobe Flash Players installed and enabled for Beachbody streaming to work.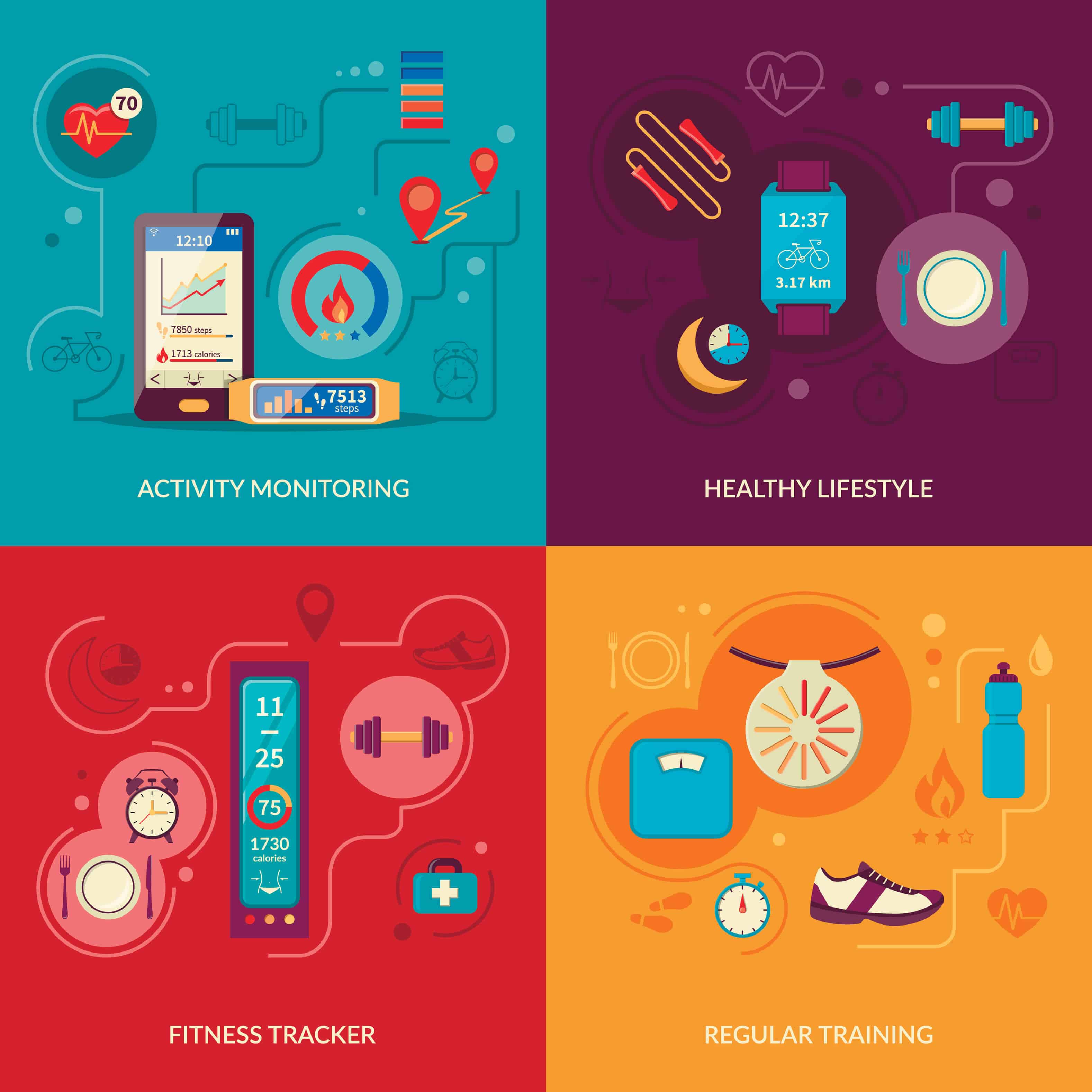 Mobile Operating Systems
If you are using a mobile device, the Beachbody on Demand app may also drain your mobile data quickly due to file size and streaming requirements. For this reason, it is better to use the WiFi setting on your smartphone or tablet. This way, you can conserve your monthly data when there is no WiFi available (and avoid paying extra service provider fees for data overuse).
Using a mobile device also requires an up-to-date operating system. To operate Beachbody, Android phones need an operating system of 4.3 (Jelly Bean) or newer. Apple iPhone and iPad systems require an IOS version of 7.1.2 or newer to view Beachbody videos.
Browsers
Any operating system used must also feature an updated browser to stream Beachbody videos. For example, Google Chrome browsers must be at least version 42.0.2311.90 or later, and Internet Explorer must be at least version 11 or later. Mozilla Firefox browsers should be 36.0.1 or later with all current updates.
If you use Safari, you will need the latest browser for your OSX system. For example, macOS 10.8 (Mountain Lion) requires Safari 6.2.3, macOS 10.9 (Mavericks) requires Safari 7.1.3, and macOS 10.10 (Yosemite) needs Safari 8.0.3.
Streaming Options
Where Can Beachbody on Demand be Streamed?
Once you have decided to try Beachbody programs, it is only natural to ask, "How does Beachbody on Demand work?" One of the first steps is to decide when and where to start streaming Beach body videos. Since there are a variety of streaming services and devices you may already use daily, an overview of the most frequently cited tools can help you determine which one works best for your lifestyle and needs.
Amazon Prime
Amazon Prime allows you to sign up for a Beachbody on Demand free trial or purchase a Beachbody membership plan. If you decide to buy a full subscription, you can sign up for a three-month, six-month, or year-long membership package. After signing up for Beachbody through Amazon Prime, you can permanently manage your subscription in the "Games and Software" section of your Amazon Prime account.
In addition to managing your Beachbody account, you can also use Amazon Prime workout videos and cooking shows. Your prime account is automatically compatible with hardware like Amazon Firestick, Amazon Fire Tablet, or Fire TV as an Amazon product.
If you decide to purchase exclusive Beachbody DVDs, Shakeology, of health-food containers, you can also get two-day shipping through your Amazon Prime account. This is an excellent option for those who are already familiar with Amazon products and would like to organize their workout materials in one place.
Roku
Beachbody on Demand syncs with any Roku device (including standard Roku players, Roku streaming sticks, and Roku TV). Roku allows you to stream content in HD quality through the television or projector of your choice. If you need to know how to stream Beachbody on Demand on your Roku player, use the following steps:
Search for the Beach body on Demand app in the Roku channel store. Select the channel and press "OK" on your Roku remote to install the channel app.
A screen should pop up with a URL address and an activation code. Visit this URL on your computer or smartphone and log in using your Beachbody on Demand account information.
Once you have logged into your account, enter the activation code from your Roku screen and press "Submit." After a few moments, you should receive a notification that your Roku has been activated.
If you successfully activated your Roku device, the Beachbody on Demand app should automatically launch on the display screen.
To select a workout, scroll through the available Beachbody programs and press "OK" on your Roku remote once you have made a choice.
Xbox One
Unfortunately, the Beachbody on Demand app is no longer compatible with gaming consoles at the time of this research. While you may have heard of Beachbody Xbox Fitness, this service has been discontinued. According to Beachbody, customers who have purchased content from Xbox Fitness are eligible for reimbursement or refunds directly from Microsoft.
PS4
Beachbody on Demand is not compatible with gaming consoles at the time of this writing. However, some subscribers use their gaming controllers to navigate the browser while streaming Beachbody through Firestick or Apple TV.

Smart TV
According to Beachbody support, Beachbody programs are not compatible with Smart TVs at the time of this writing. However, streaming players like Roku have many SmartTV settings. Individuals interested in using Smart TV to do Beachbody workouts may wish to invest in a Roku device or Apple TV.
FireStick
The Amazon Firestick plugs into any television HDMI port to display videos and subscription services on the big screen. You can also manage settings within your existing Amazon account. To use this home streaming device with Beachbody on Demand, use the following steps:
Plug the Firestick into the HDMI port, then access the Firestick home screen by pressing "Home" on your remote.
In the search box, enter "Beachbody on Demand app."
Press "Get" to download and launch the app.
Once the app has launched, scroll down to select "Activate with code."
Sign in to your Beachbody on Demand account and enter the activation code that appears on your Firestick screen. Once entered, you should receive a notification that your device has been activated.
Apple TV
If you love your Mac or smartphone but would like to exercise using a bigger screen, you can stream Beachbody on Demand onto a TV directly from your Mac or iPhone. This is a great option for people accustomed to working with iOS and need to navigate different workouts quickly. To learn how to stream Beachbody on Demand from an Apple device, use the following steps:
Connect both the Apple TV and your Mac, iPhone, or iPad to WiFi or home wireless network.
On your Apple TV, select "Settings" and enable AirPlay (or verify that AirPlay has been activated).
Enable (or verify) AirPlay on your Mac, iPhone, or iPad.
Log into your Beachbody on Demand account using your Mac, iPhone, or iPad.
Open your desired workout video and select the AirPlay button at the bottom left corner of the player, and then choose your Apple TV device to start streaming.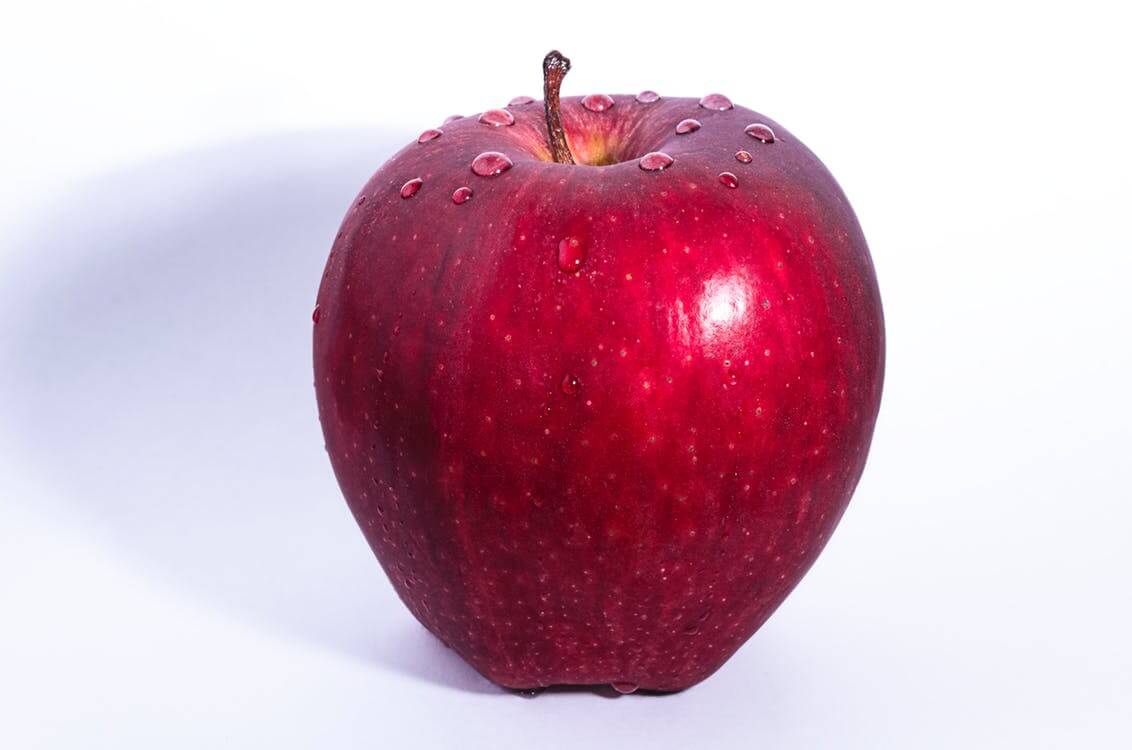 Google Chromecast
Google Chromecast is a device that plugs into your TV's HDMI port using a USB cable. Chromecast is unique because it lets you use your computer, laptop, or smartphone as a remote to stream videos from your Chrome browser onto the television screen of your choice. Follow these steps to use Beachbody on Demand with Chromecast:
Install the Google Chrome browser onto your computer or laptop.
Open your Google Chrome browser, and then download and install the Google Cast extension.
Ensure that your computer or laptop is connected to the same Wi-Fi or wireless network as the Chromecast device.
Use your computer or laptop to log into your Beachbody on Demand account and pick your workout.
After choosing your workout, select the "cast" symbol shown on the upper right corner of the Chrome browser to activate Chromecast and display the video on your TV screen.
Access
How to Access Beachbody on Demand
You can access Beachbody on Demand by streaming directly from the official website or downloading the Beachbody on Demand app. The BOD BeachBody on Demand program allows you to create an account to view videos, manage workouts, or contact Beachbody support using your smartphone or tablet device.
Beachbody on Demand Login
Creating a new Beachbody on Demand account is the easiest way to start benefiting from the fitness program. New members can create a Beachbody on Demand login and password by registering at https://www.beachbodyondemand.com/register. After you enter the prompted information and confirm your account, you can start streaming immediately (the confirmation page provides access to free Beachbody on Demand videos).
In addition to registering for a standard account, you can also upgrade to a free Team Beachbody on Demand account. Use your standard Beachbody login information to sign in to Team Beachbody at https://www.teambeachbody.com/. From here, you can upgrade to Team Beachbody by filling out the enrollment form.
According to the company, upgrading to a Team Beachbody enrollment gives you access to more beach body fitness videos, healthy nutrition plans, and peer support groups to help you achieve your goals.
Can You Access Beachbody on Demand On the Go?
Beachbody on Demand emphasizes the ability to access its program at any time and in any location. To use the service "on the go," download the app to your smartphone, tablet, or laptop. Beach Body fitness videos are also compatible with devices such as Apple Watch and Wahoo Tracker. This makes Beachbody on Demand a great companion for outdoor workouts or other "on the go" fitness activities.
How to Reset a Beachbody on Demand Sign In
If you have forgotten your password or need to change it for security purposes, you can reset your password at https://www.beachbodyondemand.com/forgot-password. Enter the email address associated with your account, and BOD BeachBody on Demand will email you a password reset link directly. Since the link expires after three hours, you should immediately change your password after receiving your referral link. If you experience problems changing your password, contact Beachbody support via email or chat for assistance.
Accommodations
Beachbody on Demand Accommodations
Hearing Impaired
Beachbody on Demand workouts have subtitles available for the hearing impaired. This gives Beach body videos a competitive edge over other streaming workout programs. At the time of this research, Beachbody online is the only streaming service with widespread subtitles. In addition to English subtitles, Beachbody on Demand also offers Spanish subtitles on many of its workout videos.
Beginner
Although many people associate the streaming service with hardcore workouts like P90x, Beachbody on Demand offers a host of beginner programs. Beachbody recommends combining its beginner workouts with its 21 Day Fix program if you are just getting started with diet and exercise. The 21 Day Fix gives you a three-week jumpstart to planning your meals and exercise schedule, and the beginner Beachbody workouts emphasize low-impact training and how-to tutorials for trimming down and staying fit.
The 21 Day Fix program features a three-week meal plan with color-coded containers designed to monitor portion size and nutritional value. This meal program offers a headstart in re-programming your eating habits. The 21 Day Fix program also includes a workout guide that allows you to choose from among dozens of 30-minute beginners workouts.
For example, beginner workout options include low-impact dance workouts, new Beachbody programs from celebrity fitness trainer Autumn Calabrese, and a popular three-week yoga retreat that you can use in conjunction with the 21 Day Fix. Beginners can also participate in online support groups to monitor weekly progress.
Comparisons
Beachbody on Demand Vs:
DailyBurn
DailyBurn is an online fitness center offering 16 different exercise programs and a library of over 100 workout videos. This video streaming service requires you to register and complete a two-minute fitness level assessment. Based on this assessment, DailyBurn offers a fitness custom plan that revolves around four key components: body goals, difficulty level, program duration, and workout length.
Like Beachbody on Demand, DailyBurn offers a range of trademarked workout videos from name-brand personal trainers. Famous DailyBurn workouts include the following:
DailyBurn 365
Inferno
Tactical Bodyweight Training (TBT)
True Beginner
Yoga Made Simple
DailyBurn differs from BeachBody in that the DailyBurn company has partnered with hardware manufacturers to create a gym experience at home. The most famous of these equipment partnerships is the integration with Nautilus (manufacturer of the Bowflex machine). In addition to the subscription, DailyBurn offers one-on-one trainers for an extra $15-$40 per month.
Notably, a primary DailyBurn selling-point is that the company offers live fitness classes at a set time "365" days per year. So if you want the experience of a live course in addition to recorded workouts, you may want to look into the DailyBurn 365 program. Because DailyBurn emphasizes these live classes, the company does not offer DVDs (whereas you can still purchase Beachbody affiliate DVDs online at the Beachbody store). Like Beachbody, DailyBurn streams on Apple TV, ROKU, Chromecast, iPad, Mac, and Androids, but it does not currently support the Apple Watch.

BodyLab
BodyLab is a lifestyle program geared toward women in four specific areas: exercise, recipes, viral challenges, and health supplements. With celebrity endorsement from Jennifer Lopez, BodyLab lets registered users choose from a daily menu of articles on its four key topics. You can use the site to view workout videos online or download the app to iPhone or Android.
The key strengths of BodyLab are the community fitness challenges with other registered users. According to reviews, these social media challenges (such as the "squat challenge" on Instagram or the "ketones challenge" in the recipe library) can help you stay accountable as you strive to lose weight. Compare to Beachbody on Demand. However, BodyLab has a much smaller video library and focuses much more heavily on marketing supplements (for additional fees).
Transform You
Transform You is a low-cost, 12-week weight loss program from celebrity fitness trainer David Buer. As seen on the Dr. Oz Show, this program advertises the ability to help people lose weight at home using little to no equipment. Instead, registered users stream workout videos from the Transform You website to target different body areas each week.
Registered users have praised Transform You for its use of a standardized Fit Score that allows you to monitor weekly progress at a numerical value. You can also use the Fit Score to calculate fitness stats, calories burned, and daily calorie input and output. While the program claims to be equipment-free, users have noted that you may need to invest in a workout step, light dumbbells, and a resistance band with handles for best results.
Max Fit Lab
Max Fit Lab is a VIP video subscription service from personal trainer Jason Maxwell. After registering with Max Fit Lab, users receive new workout plans in their inbox each month. Geared toward people who work out three, four, or five times each week, these workouts include how-to segments and nutritional tips to maximize the benefits of exercise.
Max Fit Lab is a top choice for people accustomed to working with charismatic personal trainers and have already committed to a regular workout schedule. Many reviewers comment that the regular alerts help with maintaining current fitness levels and staying in shape. Unlike Beachbody, however, Max Fit Lab does not have a specific program for beginners, so absolute novices may wish to look into alternative video streaming services.
Les Mills on Demand
Les Mills on Demand is a library of over 500 workouts and nine coordinated fitness programs. A key selling point of Les Mills on Demand is that it adds new workouts each month that you can stream from your tablet, smartphone, or computer. Next to Beachbody, Les Mills offers one of the most extensive online fitness libraries, and so it is a solid choice for those interested in exploring numerous workout categories.
Combinations
Beachbody on Demand And:
Athletic Training
Given the extensive fitness library, potential customers often ask, "How does Beachbody on Demand work for athletes?" Fortunately, Beachbody on Demand offers a series of specialty programs design for athletes at the intermediate and advanced levels. Some of the most popular series suitable for athletic training include the following:
22-minute Hard Corps by Tony Horton
80-day Obsession by Autumn Calabrese
Insanity Max:30 by Shaun T
TurboFire by Charlene Johnson
Brazil Butt Lift: The Master Series by Leandro Carvalho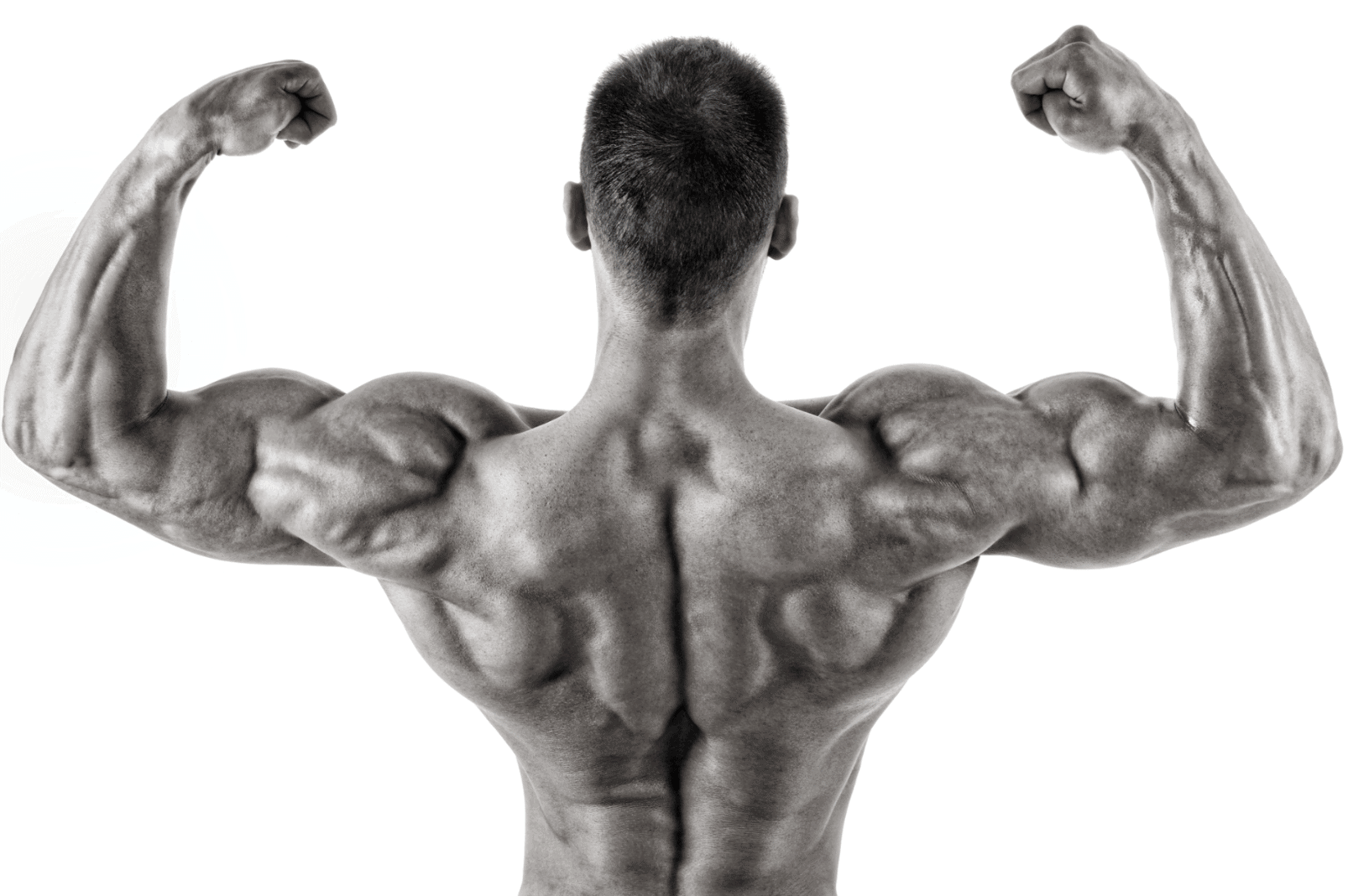 Bodybuilding
A range of Beachbody programs support bodybuilding in three targeted ways: encouraging mechanical tension, supporting resistance workouts, and managing metabolic stress through high-intensity exercises. Whether you are interested in bulking up, body sculpting, or strengthening lean muscle, the library of Beachbody on Demand workouts can help you reach your bodybuilding and weight-training goals. For example, you can customize your training to address the following bodybuilding areas:
Challenging muscles through reps or choosing a tougher form of exercise once a week (such as the Sagi Kalev weight-lifting program Body Beast)
Offering multiple and varied sets to prevent boredom
Extending the hypertrophy or endurance range through workout variety
Allowing you to alternate between split and full-body training
Enabling you to workout at any time and any place and to plan rest periods between workouts
Opportunities for consistent training to build muscle over time
Extensive library of videos to experiment for improvement
Some bodybuilders turn to supplements or vitamins when they don't find success with their gym routine – something these programs may be able to help.
Weight Management
Beachbody online features a tri-fold approach to weight management: exercise videos, weight loss supplements, and healthy meal plans. Rather than eating less or restricting calories, this three-tiered process can help the weight-loss process feel less intimidating over time.
Healthy eating and exercise are essential to weight management and weight loss, but the tricky part is finding a plan that works. This is where Beachbody on Demand may help, as they offer such a wide variety of dietary change guidelines. However, such a long list of different meal plans to choose from can lead to confusion as well.
Weight-loss videos
Weight-loss videos: Choose from over 700 workout videos (including strenuous workouts like TurboFire or High-Intensity Interval Training (HIIT) to burn off calories and lose weight.
Weight-loss supplements
Weight-loss supplements: Health supplements like Shakeology, 3-Day Refresh, and Beachbody Ultimate Reset offer meal replacement, protein, and superfood options for your diet.
Weight-loss meal plans
Weight-loss meal plans: Beachbody membership includes access to free Beachbody on Demand meal plans, recipes, online cooking shows like Fixate, and purchasing portion-control containers in the Beachbody store.
Meal Plans
Are Beachbody on Demand Meal Plans:
Customized for Bulking
Beachbody programs typically consist of workout videos, meal plans, and supplements or workout gear. While Sagi Kalev's Body Beast weight-lifting program remains the most popular bulking up tool, Beachbody online also offers tutorials for easy meal prep for bulking.
For example, Beachbody membership includes shopping lists for "bulking up" diets, tips for cooking protein-rich diets in bulk, and access to custom meal prep containers in the Beachbody store. With these shopping lists, recipes, and portion containers, you can customize your meals to maximize your building muscle chances. Also, the Beachbody store sells pre-workout supplements designed for bodybuilding and athletic training.
Customized for Weight loss
Beachbody meal plans also offer custom tips for trimming down. Instead of relying on crash diets, Beachbody emphasizes gradual, incremental changes like the Beachbody eight-week transition diet. The program also offers a host of trimming down recipes like fiber-rich meal plans, plant protein recipes, and advice on choosing vitamin-rich foods.
In addition to recipes, the Beachbody store offers fuel supplements and portion-control containers to manage calories or snack throughout the day. Choose from among Shakeology mix flavors and small-portion containers to prevent consuming excess calories and maintain your weight once you achieve the trim-down goal.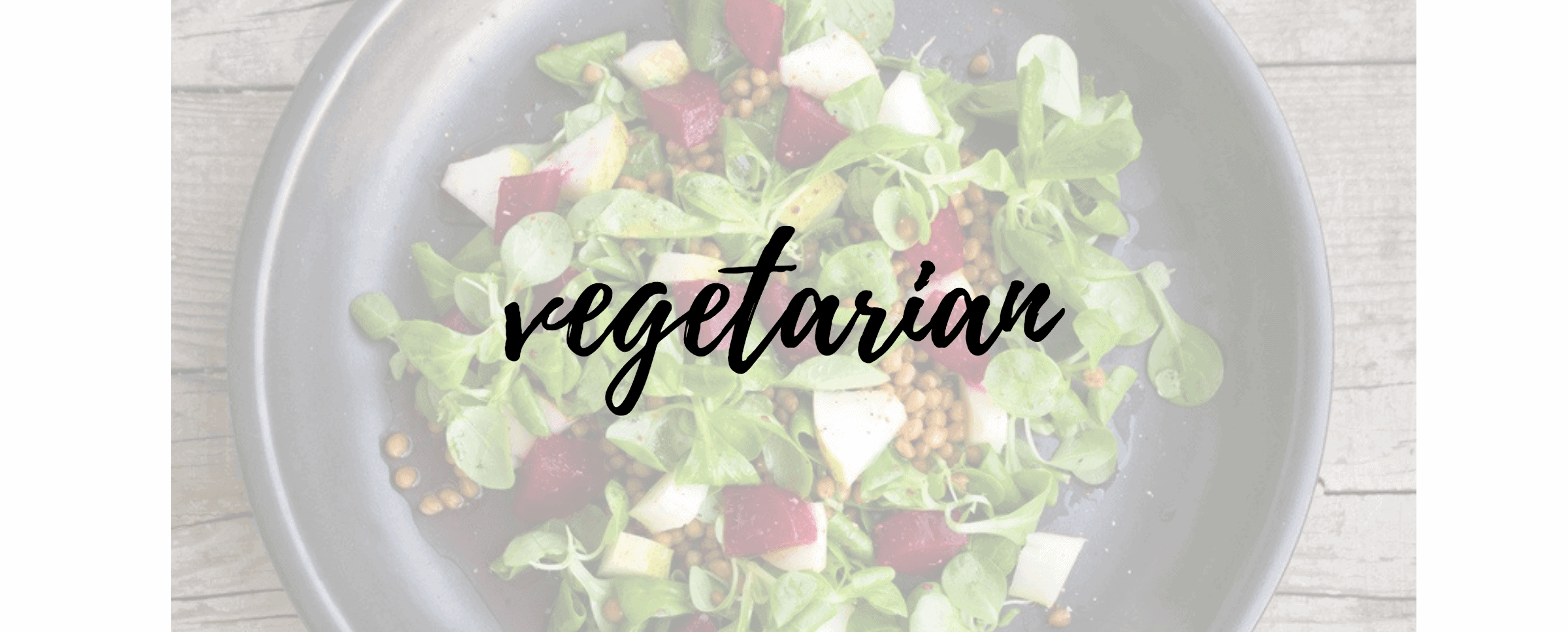 Vegetarian
Beachbody programs encourage vegetarian diets to increase your intake of fiber and antioxidant-rich foods. To accomplish this goal, several Beachbody programs have vegetarian meal prep plans. These programs include Tony Horton's 22 Minute Hard Corps, 21 Day Fix, and Core De Force.
Beachbody vegetarian meal plans include grocery lists for fresh produce shopping, Shakeology suggestions with nutritional information, and even Pinterest pins to keep track of your diet program on social media. You can purchase portion containers as a great way to carry portable vegetarian snacks on-the-go.
According to Forum of Nutrition, a vegetarian diet can be beneficial to health.
Vegan
Beachbody vegan meal prep programs offer tips on how to consume enough protein on a vegan diet. According to The American Journal of Clinical Nutrition, this is especially important for high-intensity or muscle-building workouts that require additional calorie expenditure. Beachbody vegan meal plans remove all animal fat from food lists and suggested portion containers while offering alternative suggestions such as quinoa, hemp, and legumes.
Beachbody vegan meal prep features color-colored containers for all major fruit groups, vegetable groups, and complex carbohydrates. Beachbody makes special provisions for plant-based complete proteins that acceptable levels of all nine amino acids essential to human life.
Overall, a vegan can be incredibly healthy for you, according to Animal Deliberation.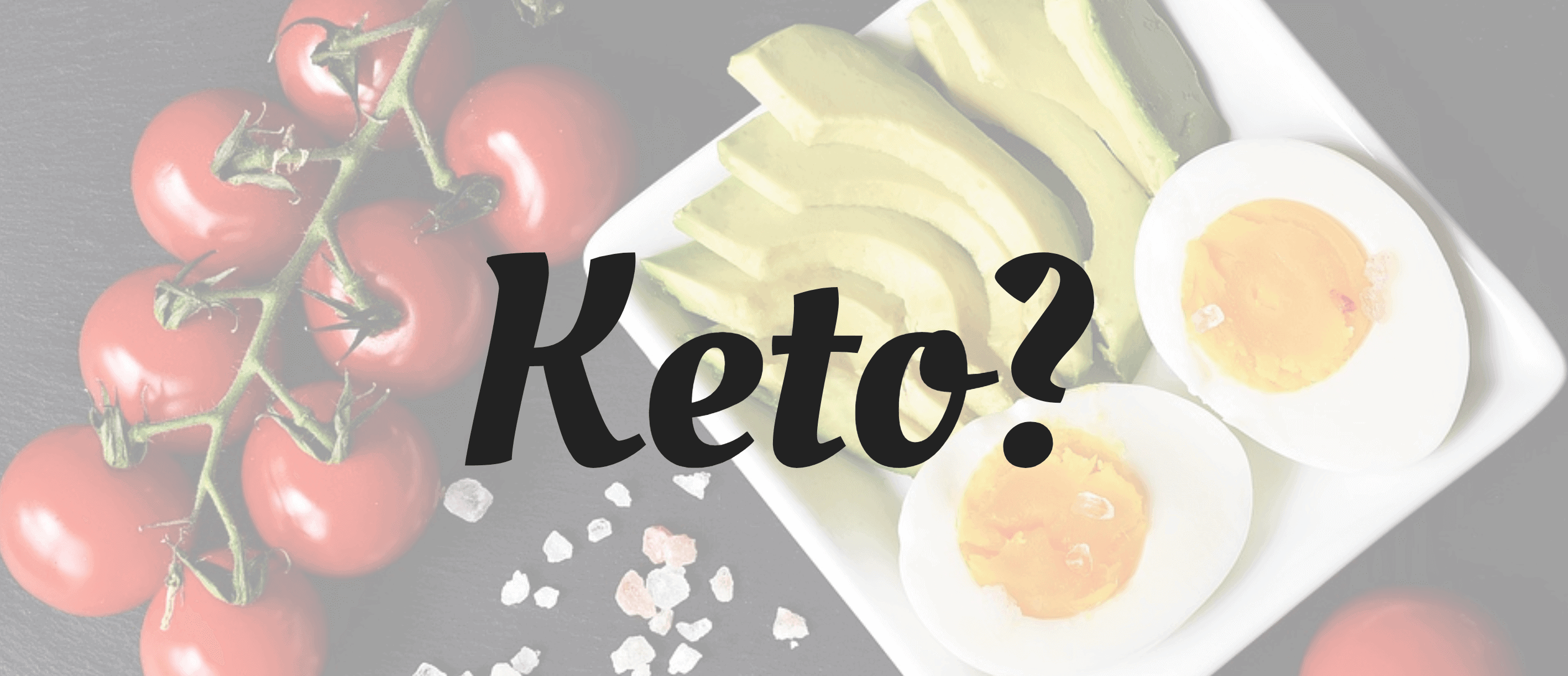 Keto
Beachbody meal plans let you customize your program to suit a ketogenic diet. According to International Journal of Environmental Research and Public Health, these low-carb, high-fat, adequate-protein diets strive to help your body reach ketosis, a metabolic state in which the body uses stored fat as its primary source of fuel.
Beachbody custom portion dividers and diet plans are customizable to the three main types of the ketogenic diet: standard ketogenic diet (75-percent fat, 20-percent protein, 5-percent carbs), cyclical ketogenic diet (five days of traditional keto followed by two days of higher carbs), and targeted ketogenic diet (use carbs around workouts, and then follow standard keto the remainder of the time).

Paleo
Beachbody lets you customize meal plans to use the paleolithic diet for strength training, shorter duration cardiovascular activity, and longer cardio workouts. From recipes such as baked yam paleo fries or homemade paleo smoothies, Beachbody programs let you incorporate the Paleo diet into your diet or fitness plan.
Paleo meal guides feature fresh vegetables, lean meats and fish, nuts and vegetables, and fruits as sweeteners, according to StatPearls. The meal plans may help you avoid processed foods and other common products prohibited from the paleo diet.
According to Diabetes/Metabolism Research and Reviews, a paleo diet can balance insulin in the body.
Non-GMO
Unfortunately, Beachbody supplements, shakes, and recipes have not been officially certified as GMO-free. However, Beachbody notes that the company has taken care not to include commonly genetically modified ingredients (such as commercial soy, canola, and corn) in its products. Of course, you also have the option to purchase organic ingredients when following recipes from Beachbody online.
Beachbody on Demand Meal Plans for Specific Workouts
Beachbody on Demand offers several different meal plans, allowing you to choose one that fits your needs. The programs are designed to work with the particular workout you desire.
For example, if you are doing the 21 Day Fix Workout, you would choose the 21 Day Fix Eating Plan. However, the program allows you to select any workout plan or create a hybrid plan.
In that case, you can choose the plan that best fits your needs. Some of the meal plans included with Beachbody on Demand are:
21 Day Fix
A portion container plan for those who are just learning about portion control. It is a flexible plan that allows treats and alcohol and includes a 3-day Quick Fix that is a challenging 72-hour plan designed for temporary weight loss for a special occasion.
21 Day Fix EXTREME
Similar to the 21 Day Fix, but eliminates treats and alcohol. Food lists are more restrictive, and the program includes the Countdown to Competition plan that is extremely restrictive. The Competition plan is designed for athletes who are preparing for competition and should only be used temporarily.
22 Minute Hard Corps
Designed for those who want to be told what to eat. This diet plan tells you what to eat at each meal and offers some basic culinary education.
Although you do not need the portion control containers for this plan, it can be adapted to use them.
CIZE Eat Up!
Includes a mix-and-match chart that demonstrates how to create breakfasts, lunches, and dinners. The eating plan is very clean but has a culinary edge.
Core De Force
A plan with performance-boosting modifications with calories that fluctuate to help you avoid plateaus.
The meals are designed to assist in recovery and give you additional energy for your workout. This plan can be adapted to portion control containers.
FOCUS T25 Get It Done Nutrition Plan
A very limited diet plan that provides meal options for 1,200 and 1,600 calories per day. Meal options are balanced, but some lean more toward protein and others toward carbs. It does not work well with portion control containers.
P90X and P90X2
Designed for tough workouts with a focus on weight loss. The program works well on its own or with the recipes provided for 90 days.
The P90X2 plan is the same as the original plan but with additional recipes, vegan and grain-free options. This plan does not adapt well to the portion control containers.
P90X3
Similar to the P90X and P90X2 programs, this plan allows for more flexibility. It is also heavy on nutritional education/ It does not adapt well to the portion containers.
PiYo Getting Lean Eating Plan
A stripped-down meal plan with no recipes or extras. There is a list of healthy foods that you can choose from to eater a cleaner diet. This plan cannot be adapted for use with the portion control containers.
SHIFT SHOP
A diet plan that, over three weeks, has you eliminate starchy foods, replacing them with veggies and fruit.
Your carb intake is reduced to about 30 percent and your protein intake to about 40 percent. Although it is not ketogenic, it is a way to lower your carb intake over some time. You can adapt this diet to the portion control containers as well.
Vegan Fix Eating Plan
A 21 Day Fix plan that is 100 percent plant-based. The containers are adjusted so that non-meat eaters get the proper amount of protein.
YOUv2
A plan that helps you improve your diet over four weeks by replacing meals with healthier recipes. The Keep It Super Simple (KISS) Meal Guide enables you to change your diet gradually.
The first week, you replace snacks with Shakeology protein shakes while in week two, you replace your unhealthy breakfasts with the healthier options. This plan can also be adapted to portion control containers.

Troubleshooting
Troubleshooting Beachbody on Demand
As with any video sharing or streaming service, some users may experience troubleshooting problems with Beachbody on Demand. This often has to do with slow internet speed or configuration of the external devices you want to play your Beachbody videos. Fortunately, there is a range of Beachbody support options if you encounter problems streaming videos.
Beachbody on Demand Down
With over 700 fitness videos, BOD Beachbody on Demand operates on an extensive operational system that supports these files and bandwidth. On the rare occasion that BOD experiences an outage, Beachbody displays an alert on its status page. At any time, you can find out if Beachbody on Demand is down here: https://status.beachbodyondemand.com/. You can also subscribe to updates to receive texts or app notifications on your phone.
Customer Service Phone Number
If you are a registered subscriber, you can reach Beachbody support at 1(800) 470-7870. To place an order for any Beachbody product or service, you can call the customer service phone number at 1 (800) 996-2819.
Technical Support
You can reach Beachbody technical support by chat, email, or phone. To send an email or chat, log directly into your account and click the "Contact Us" page. For phone inquiries, call Beachbody support at 1(800) 470-7870.
Trial
Beachbody on Demand Trial
Before getting started, it is only natural to ask, "How much is Beachbody on demand?" As a subscription service, the Beachbody on Demand cost is cheaper than hiring a personal trainer, but it may add up to more than purchasing a one-time gym pass or DVD. Fortunately, you may have options like the Beachbody on Demand free trial to determine whether the program is right for you.
The three-month membership consists of a 14-day Beachbody free trial. After the trial period, Beachbody bills your account $39 automatically on Day 15. In contrast, the six-month and 12-month membership packages do not come with a traditional "Beachbody free trial." Instead, these packages bill your account on the first day. Still, the package comes with a 30-day money-back guarantee if you are not satisfied with Beachbody services or simply need to cancel Beachbody on Demand for any reason. The six-month membership currently costs $59, and the 12-month package costs $99 for annual access.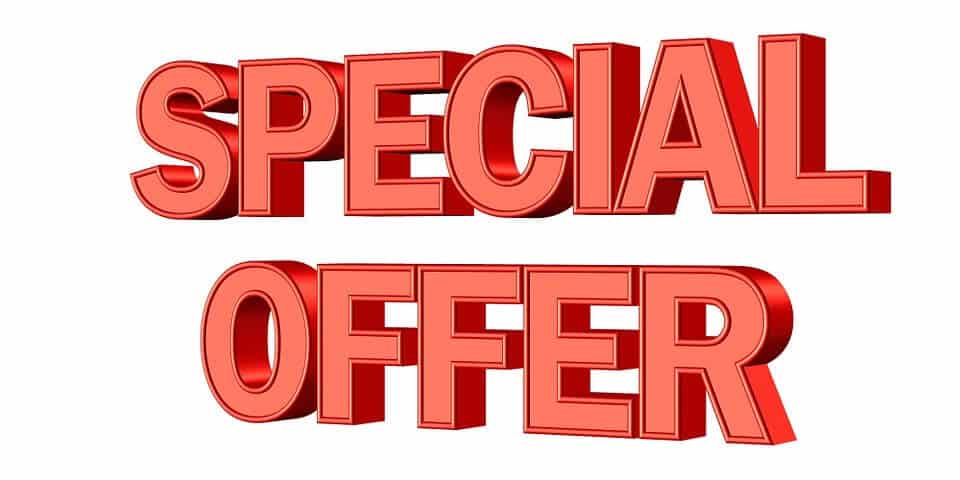 In addition to the free trial and quarterly, biannual, and annual membership packages, you may wish to consider the Beachbody All Access program. This program features a yearly pass to all videos in the Beachbody library along with meal plans, a 30-day supply of Shakeology drink mix, a set of portion-control containers, and free access to your own personal Team Beachbody on Demand coach. These all-access programs for Beachbody on Demand cost only a little more than regular 12-month membership. Still, this Beachbody All Access option offers an introduction to the nutrition tools and supplies to take your workout to the next level.
Cancel Beachbody on Demand
Each Beachbody subscription automatically renews unless you cancel. If you need to know how to cancel Beachbody on Demand, be sure to call customer service before your billing cycle starts to avoid your account's automatic renewal. Otherwise, you can simply sign in to your Beachbody account, select "Order Billing," and then select "Manage." On this page, you should see an option to cancel Beachbody membership.
If you purchased Beachbody through a supported device and need to know how to cancel Beachbody on Demand, you may need to visit the frequently asked questions for your specific device (since Android and Apple operate differently). Those who ordered from Amazon Prime should contact Amazon customer service via chat or phone to confirm that automatic billing has been canceled.
Programs
Beachbody on Demand Programs
Beachbody offers an entire library of workout programs that you can stream at home. This library features familiar favorites such as Hip Hop Abs, P90x, and Brazil Butt Lift, and it also includes periodic updates with new Beachbody programs. The program also features some of the most well-known trainers in the world.
Tony Horton
P90X, P90X2, P90X3
22-Minute Hard Corps
Tony One-on-One (Vol. 1,2, and 3)
10 Minute Trainer
Power Half Hour
Original Power 90
Ho'Ala ke Kino (Awaken the Body)
Double Time
Great Body Guaranteed
Power 90
Double Time
Shaun T
Hip Hop Abs
Cize Workout
Insanity
Insanity Max:30
Insanity: The Asylum (Vol. 1 and Vol. 2)
Focus T25
Shaun T Rockin' Body
Transform:20
Shaun Week
Shaun T's BOD Exclusives
Autumn Calabrese
21 Day Fix
21 Day Fix EXTREME
A Little Obsessed
A Little More Obsessed
80 Day Obsession
FIXATE
Country Heat
Pre and Post Natal Fitness
The Ultimate Portion Fix
The Monthly Fix
Autumn's BOD Exclusives
Chalene Johnson
TurboFire
PiYo
ChaLean Extreme
Turbo Jam
Leandro Carvalho
Brazil Butt Lift
Brazil Butt Lift Carnivale
Brazil Butt Lift Master Series
Youv2
Sagi Kalev
Body Beast
The Master's Hammer and Chisel
A Week of Hard Labor
Sagi's BOD Exclusives
Hip Hop Abs
One of Beachbody's flagship programs from Shaun T. This series teaches you basic hip hop dance moves while flattening and sculpting the midsection and core.
Hip Hop Abs Deluxe
Shaun T's more intense version for intermediate and advanced dancers.
Shaun T Dance Party
This full-body workout allows subscribers to burn calories while dancing to well-known contemporary songs.
Insanity
As one of the first mainstream interval training workouts, Insanity has legendary status at Beachbody on Demand. This workout combines high-intensity sessions with low impact rest periods. The workout focuses on plyometric moves and does not feature a dancing component.
Insanity the Asylum Vol. 1 and Vol. 2
The Asylum series introduces everyday people to the training secrets of sports professionals. This high-intensity workout uses an agility ladder, chin-ups, and a dumbbell set to improve athletic performance.
P90X, P90X2, P90X3
As the flagship Beachbody series, P90x is a total body workout system and the most popular Beachbody on Demand brand. The workout combines strength training, resistance training, cardio, and yoga. Volume 2 goes further to engage stabilizer muscles, and Volume 3 has been structured as a triathlon workout to increase strength and flexibility. Registered subscribers can also sign up for Tony Horton's one-on-one workout to follow along as the trainer does P90x in his home studio.
Power 90
Power 90 is the classic "P90" workout for beginners. This workout excludes extreme strength training.
Ten Minute Trainer
This Tony Horton series features short 10-minute segments to increase blood flow.
Rockin Body
Rockin' Body is a lighter-paced dance workout from Shaun T.
Turbo Fire
Chalene Johnson's kickboxing workout with cardio intervals.
Tai Cheng
A martial arts and tai chi workout that focuses on fluidity and recovery.
Brazil Butt Lift
Triangle-training workouts that build all three muscles of the buttocks.
Get on the Ball
Charlene Johnson's stability ball workout for beginners.
ChaLean Extreme
This three-phase circuit training workout is a great option for athletes and advanced bodybuilders.
21 Day Fix
This beginner program features 30-minute workouts for seven days a week to build consistency.
22 Minute Hardcore
A military-style boot camp design to jumpstart a daily exercise habit.
Focus T25
A high-intensity, non-stop workout designed to achieve the results of an hour-long workout in half the time.
Insanity: Max:30
A 30-minute workout designed to maximize lean muscle strength with no equipment required.
PiYo
A fusion of Pilates and yoga to strengthen the core and maximize flexibility.
Cize
This program is a fully choreographed dance course designed to help you lose weight while taking your mind off the monotony of daily exercise.
Body Beast
A 90-day extreme strength-training course designed specifically for bodybuilders.
How It Works
What Does Beachbody on Demand Do?
Although Beachbody on Demand includes meal plans and recommends Shakeology, the program's primary purpose is to provide workouts of various levels that are available at all times.
Membership includes access to more than 600 workouts and trainer tips. You are also provided accountability tools, like food and exercise logs, and the diet plan options.
There are also benefits to club membership, including:
Access to chat rooms featuring celebrity trainers
Meal planning wizard
Discounts on purchases on teambeachbody.com
You also get access to Beachbody on Demand's exclusive cooking show, FIXATE. Some of the workout programs available include:
3 Week Yoga Retreat
Master the fundamentals of yoga at home in just 21 days by following workouts led by Vytos Baskausas.
80 Day Obsession
Led by Autumn Calabrese, this program is designed to improve your abs and body in 80 days. A Little Obsessed gives you a series of five 30 minute workouts to prepare you for 80 Day Obsession intensity.
Clean Week
Megan Davies gives you healthy nutrition and fitness tips over seven days.
Focus T25
Shaun T teaches you how to get an hour's workout results in just 25 minutes. You also get access to the program's meal plan.
Kids and Family Collection
This workout plan is designed for families with basic exercises and fun dance routines. The programs are led by trainers like Tony Horton and Shaun T but are geared more toward fun than rigorous workouts.
P90X3
Tony Horton leads this extreme program that has excellent results. It is one of the most popular programs on Beachbody on Demand.
PiYo
Chalene Johnson helps you get excellent results without using weights or jumps. This workout can be combined with the Getting Lean Meal Plan for improved results.
Shift Shop
Chris Downing's extreme workout, combined with his eating plan, can help you get leaner, faster, and stronger in only three weeks.
The 20s
Megan Davies teaches you alternative movement, resistance, cardio, barre, and other workout routines. You choose your favorites and design your own 20-minute workout.
Week of Hard Labor
Sagi Kalev, the Beast, brings you five new workouts specifically designed to build muscle.
Side Effects
Beachbody on Demand "Side Effects"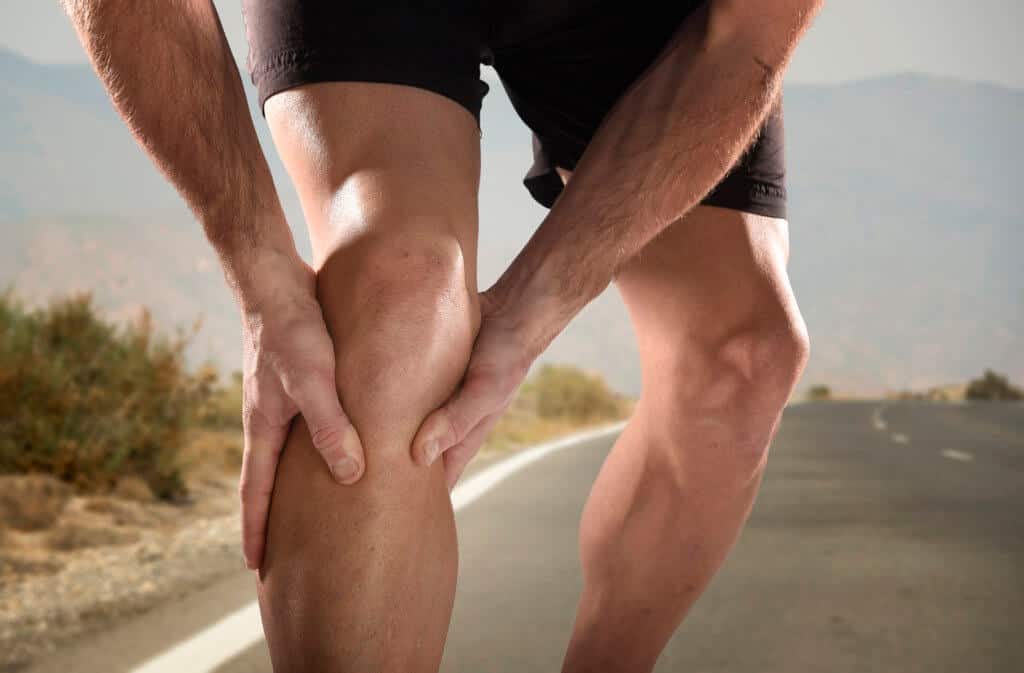 There are no side effects with Beachbody on Demand. However, there are some negative aspects of the program.
Your internet access limits you. Although your Wi-fi at home may be outstanding, when traveling, you could have internet issues in a hotel that prevents you from getting Beachbody on Demand all access from loading.
If you are accessing it on your phone without an internet connection, it can quickly drain your data.
As soon as you cancel the service, you no longer have access to the workouts, unlike if you had purchased DVDs.
Price
Cost of Beachbody on Demand
Beachbody on Demand offers a range of pricing. On average, Beachbody on Demand costs $2.99 per week. Additional plans include:
3 Month Membership Plan – $39 billed quarterly; 14-day free trial included
3 Month Shakeology Challenge Pack – no free trial included; consists of a 30-day supply of Shakeology and portion fix container system; $140 billed quarterly
6 Month Membership Plan – $59 billed twice per year; no free trial included
12 Month Membership Plan – $99 per year; no free trial included
12 Month Shakeology Challenge Pack – consists of a 30-day supply of Shakeology and portion fix container system; no free trial included – $150 per year
Included with all membership plans is access to every Beachbody workout, fitness guides, a workout calendar, meal plans, recipes, a free personal coach, and access to fitness and nutrition experts.
Discounts are also offered for Beachbody merchandise like gym bags, water bottles, and clothing.
Although some review sites say that Beachbody on Demand offers a 30-day free trial, the only free trial noted on the website is the 14-day trial under the 3-month plan.
All products come with a 30-day money-back guarantee.
Benefits
Beachbody on Demand Benefits
The benefits to Beachbody on Demand are that you can workout wherever you are, whether you are on vacation, traveling for work, or in the comfort of your own home. You are not limited to the television as you can download the app and do your workout using your smartphone.
The program is less expensive than buying DVDs of the same workouts, and membership includes meal plans. You also get access to personal trainers, diet and fitness trackers as well as discounts on merchandise.
Results seem to be good for many people who use the programs, although results depend on how close you stick to your plan. The average Beachbody on Demand weight loss is between 10 and 20 pounds. One woman lost 98 inches as well as more than 100 pounds in just over one year.

Results
Beachbody on Demand Results
Beachbody on Demand reviews indicates that results from Beachbody on Demand vary with each person.
Results also depend on the workouts you choose to follow and how dedicated you are following the recommended exercises and eating plan.
Some plans will have you building muscle and losing fat quickly while others burn fat and improve cardiovascular health.
Weight Loss
Beachbody on Demand Weight Loss
Again, results will vary from each person. One person interviewed on the site lost 207 pounds, and another lost over 100 pounds in just over three years.
The average user loses between 10 and 30 pounds using Beachbody on Demand.
Each month, there is a Male and Female Beachbody Challenge to members who are at least 18 years of age. Winners receive a $1,000 prize as a monthly winner and win $100,000 as an annual prize.
To be eligible, you must complete your program, take before and after photos, and track your progress. Once you've completed the program, go to the website, and enter results to be eligible for the prize.
Pros & Cons
Beachbody on Demand Pros and Cons
While Beachbody on Demand touts itself as a one-stop-shop for fitness, there are distinctive pros and cons in using a streaming service for exercise.
Pros
Start Instantly: No need to wait for DVDs or schedule a gym class membership. As long as you have an internet connection, you can sign up for Beachbody immediately. Also, you can stream to compatible display devices within minutes.
Variety: Beachbody offers over 700 programs that you can unlock once you subscribe to the service.
Portability: Exercise at any time and in any place with this digital library.
Price: Beachbody offers a 14-day free trial and membership packages that range from 3-month, 6-month, 12-month, or Beachbody All Access. Each membership package has a 30-day money-back guarantee.
Devices: You can steam Beachbody on your desktop and a range of tablets and smartphones. You can also stream it from compatible display screens.
Cons
Viewing: You must view Beachbody from your computer, laptop, tablet, or smartphone UNLESS you have a display product that can project the workout onto your television or big screen (such as AppleTV, Chromecast, FireTV Stick). These products are sold separately and require configuration/authorization code to work.
Ownership: According to the Beachbody terms and conditions, a Beachbody on Demand membership is purchasing a license to stream exercise videos. This membership requires a monthly subscription to maintain this license and keep renting videos. In contrast, the purchase of a DVD allows you to use the workout at any time without worrying about streaming outages or workout availability.
Beachbody requires a reliable internet or WiFi connection to work.
Not using a wireless network or WiFi can drain your mobile data considerably.
Unfortunately, some programs cannot play on the Beachbody on Demand app for iOs or Android due to low mobile resolution. These programs include Ho' Ala ke Kino, Power 90, Great Body Guaranteed, Kathy Smith's, Project: You Type 2, Power Half Hour, Total Body Solution, Yoga Booty Ballet & Turbo Jam. (You can, however, stream all of these programs from your computer or TV display screen).
Lawsuits
Beachbody Lawsuits
In September of 2020, a class-action lawsuit was filed against the company. The plaintiff claims that the company did not inform her of the possible sale of her information regarding her purchase, viewing history, demographics, and other personal information. She discovered her information was rented and sold to data miners and marketers. The lawsuit is ongoing and we will update it as new information is released.
What Users Are Saying
What Users Are Saying
"Something for everybody in this workout – Many options to work out from 10 minutes to an hour. I really liked the 21 Day programs with Autumn Calabrese. I've also done the 10 minute arm workout and ab workouts. There is yoga and meditation and Barre classes. Worth the price."
"Save Your Money – Can get exercise routines that are almost identical for free off of youtube."
"Love the variety of workouts. I wish they added more up to dates one."
Bottom Line
The Bottom Line on Beachbody On Demand
When all is said and done, is this online fitness program worth the monthly fee? Well, on the bright side, Beachbody On Demand login is easy anywhere via your smartphone, TV or device, and it's a cinch to cancel this membership at any time. On the other hand, it's clear that numerous people had some difficulties with the FireStick App. Moreover, some users complained about the streaming quality, which is a red flag.
If you're tired of struggling with your weight, consider a product that is not only supported by solid science but is also easy to use anywhere and is backed by plenty of user testimonials.
Among the best products we've seen this year is one called Noom. The weight-loss app is not just a program that spits out the same advice to every user. You get human coaching, personalized meal plans, exercise tracking, food tracking and more. You're on a path to weight loss and you have the support you need.
Also, Dietspotlight readers have access to a free trial offer of Noom for a limited time.
Learn More About Noom »