Beyond Tangy Tangerine Review

- 14 Things You Need to Know
We've noticed all the chatter about Beyond Tangy Tangerine. So, we took a hard look at this health supplement to get a better understanding of what all the fuss is about. It's got a lot going for it regarding nutrition, but we noticed a lot of people think this product is too expensive.
The daily dosage is based per every 100 pounds of the user's weight. People who weigh significantly more will find a $60 tub of this powder emptying quickly. Our research team studied the ingredient list to decide if the nutrition is worth the cost. Here is a summary of what you need to know.
Beyond Tangy Tangerine can be purchased through their Official Site.
Beyond Tangy Tangerine Readers:
Noom
is offering our readers a
14-day trial
, for a limited time.
Click here
for this special offer!
Overview
What is Beyond Tangy Tangerine?
For starters, Youngevity's Beyond Tangy Tangerine is a powder supplement packed with vitamins, minerals, amino acids, and antioxidants. It helps you get balanced daily nutrition. It also boosts immune system health, balances blood-sugar levels, and promotes good digestive functioning. It contains 115 fruits and vegetables and has an orange/tangerine flavor. Here is a better look at the primary ingredient list:
Vitamins and minerals
Fruit and vegetable powder (500mg)
Amino acid complex (125mg)
Plant-derived mineral powder (300mg)
MSM (100mg)
Co-enzyme Q10 (3mg)
Bioflavonoids (15mg)
Inositol (25mg)
Chondroitin sulfate (25mg)
Grape seed extract (5mg)
Dimethylglycine (20mg)
Choline (25mg)
Boron (1mg)
Also, Tangy Tangerine does not contain emulsifiers, artificial sweeteners or preservatives. However, it does include Stevia, which is a plant extract and natural sweetener (often used as a sugar alternative). It is important to note that Stevia is 200 times sweeter than standard cane sugar; therefore, some people think it's too sweet for beverages and supplements.
Nutrition
The Nutrition Facts for Beyond Tangy Tangerine
Beyond Tangy Tangerine is quite low in calories and carbs per serving. Its label says:
Calories – 30
Total Carbohydrates – 7 grams
Sugars – 1 gram
Fat – not listed
Cholesterol – not listed
Fiber – not listed
Sodium – not listed
Therefore, this supplement should not cause any weight gain or blood-sugar spikes. Regardless, the label does state that you need to speak with your healthcare professional before taking it if you are pregnant, nursing, or are taking any medications. Since the fat, sodium, fiber, and cholesterol content are not addressed at all, we suspect that they are very low or absent from this powder.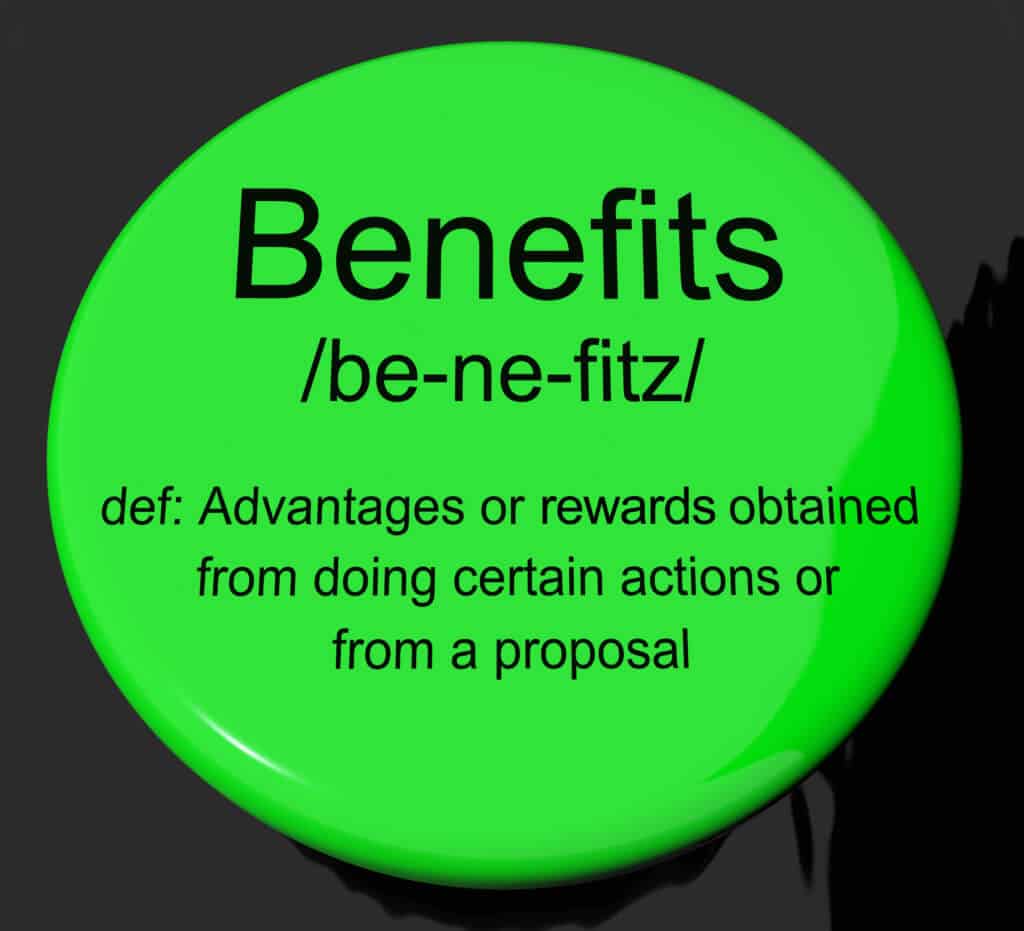 Scroll below for one of the best products we've seen over the last year.
Benefits
The Health Benefits of Beyond Tangerine
It is essential to understand the health benefits of Beyond Tangy Tangerine, and there are several mentioned on the bottle. Here is the rundown:
Supports cardiovascular health
Promotes healthy blood glucose levels
Encourages healthy immune system function
Provides natural antioxidants
Low glycemic index/glycemic-friendly
Supports good digestive health
Assists with overall health/wellness
Since this supplement provides some amino acids, it may help with muscle preservation and repair; as well as balanced mood, restful sleep habits, and better concentration. After all, amino acids produce specific enzymes, which benefit the body and mind, as stated on Livestrong.
Directions
How to Use Beyond Tangy Tangerine
The suggested use for Tangy Tangerine powder is posted on the bottle. It says to mix two scoops in water or juice per 100-pounds of body weight. You should do this 1-2 times daily.
To be clear, this means if your weight is 100 pounds, you will only need two scoops per serving. However, if you weigh 200 pounds, you will need four scoops per serving. So, the heavier you are, the more expensive this supplement will be.
Also, Tangy Tangerine is okay for children to use as well. But, you should only use one-fourth a scoop per 20 pounds of body weight, and you should not use more than one scoop total. So, an 80-pound child would get one full scoop. If your child weighs more than 80 pounds, you still only use one scoop per serving.
As for the Tangy Tangerine 2.0 tablets, you need to take four tablets, 1-2 times daily. There is no special diet plan encouraged with Beyond Tangy Tangerine. Also, be aware that this supplement is not claimed to help with weight loss.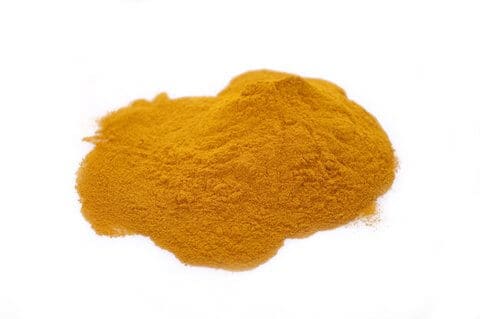 Youngevity Products
The company behind Tangy Tangerine powder is Youngevity, which was founded in 1995 by Dr. Joel D. Wallach and Ma Lan, MD, MS.
This health supplement brand offers several other products, such as Youngevity 90 for Life, Beyond Osteo-fx, Ultra Body Toddy, Classic 90, Rebound, Tropical 90, Tangy Tangerine tablets, and some probiotic supplements.
There are Youngevity reviews posted on the Better Business Bureau website, both positive and negative, regarding Youngevity's products and customer service. The company address is provided as well, which is:
Youngevity
2400 Boswell Rd
Chula Vista, CA 91914-3518
Phone: (619) 934-3980
TOLL-FREE 1-888-441-4184
Email: Helpdesk@Youngevity.net
Also, Youngevity does provide a 30-day money-back guarantee, so you can return the product hassle-free if you are unsatisfied. Note: This applies to supplements purchased through the official website and may not include other third-party distributors.
What About Tangy Tangerine 2.0?
Tangy Tangerine 2.0 is a different product offered by Youngevity. It's said to help you maintain healthy bones and teeth, boost cardiovascular health, aid with cognitive memory, promote a healthy digestive system, and help with cartilage health/maintenance. It is available in a citrus-peach fusion flavor, is free of GMOs and gluten, and sells for $50 per jug.
Beyond Tangy Tangerine 2.0 Nutrition Facts
Calories – 25
Total Carbohydrates – 7 grams
Sugars – 0 grams
Beyond Tangy Tangerine 2.0 Ingredients
Two essential fatty acids
16 essential vitamins
60 plant-derived minerals
12 amino acids
Antioxidants
Glucosamine
MSM
There are also Beyond Tangy Tangerine 2.0 tablets available as an alternative to the powder formula. It sells for $47.50 per bottle (120 tablets).
This supplement provides antioxidants, which have demonstrated some health benefits when it comes to anti-aging, cardiovascular health, reducing inflammation and fighting oxidative stress in cells, according to Harvard TH Chan. Some studies published by the World Journal of Cardiology (WJC) and New Horizons show the benefits of antioxidants. However, more research is needed to understand the full impact antioxidants have on the body. Also, antioxidants from food are preferred over supplements.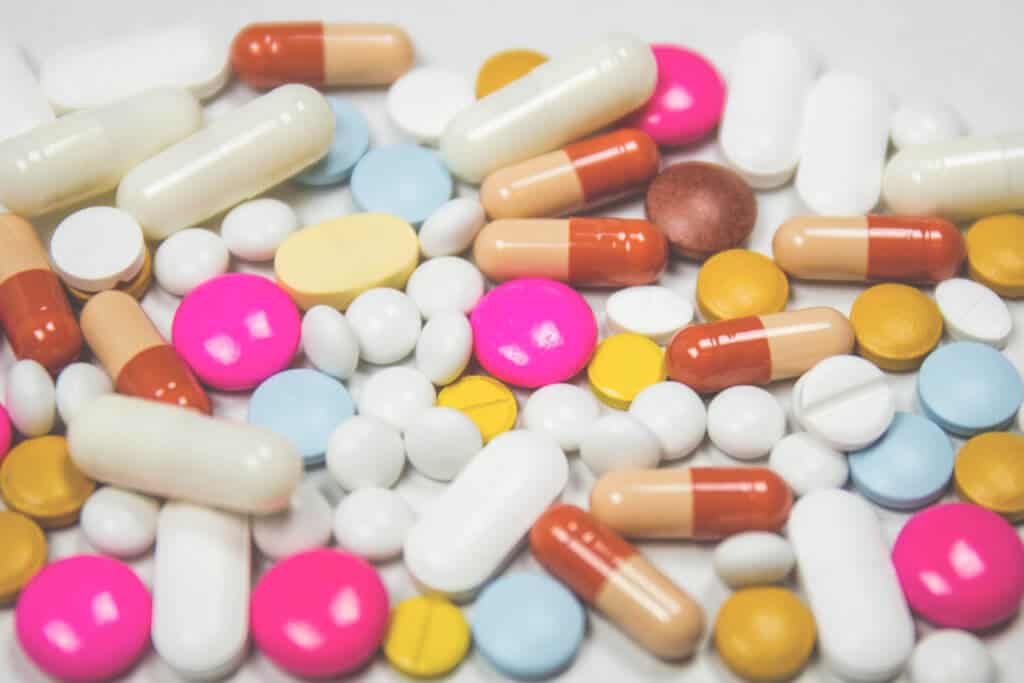 Beyond Tangy Tangerine Ingredients
Now for a closer look at what is in Tangy Tangerine powder. There is some documented research which supports these ingredients.
Vitamins and Minerals
This includes a broad assortment of nutrients such as:
Zinc
Niacin
B vitamins
Folate
Vitamin C
Copper
Biotin
Potassium
Thiamin
Vitamin D
Vitamin A
Iron, and others
According to National Center for Complementary and Integrative Health (NCCIH), these vitamins and minerals are essential for assisting with growth, development, and regular body functions. They also aid the immune system and promote overall health and wellness. Dietary supplements are important if you don't eat well or have a limited variety of foods, according to Mayo Clinic.
Fruit and Vegetable Powder
This is an assortment of produce which has been processed into powder form and may offer some antioxidant benefits, as stated on Healthfully. However, eating the actual whole foods is much more nutritious, and provides beneficial fiber as well.
Amino Acid Complex
Amino acids are the building blocks of protein according to Aminoacidstudies.org, and they include:
L-arginine
L-cysteine
Glycine
Valine
Isoleucine
Alanine, and others
They are essential for muscle maintenance, breaking down food in the digestive tract, repairing the body and forming tissues/organs, as stated on MedlinePlus.
Plant Derived Mineral Powder
This provides minerals (sourced from plants) essential for bodily function and overall health, as mentioned by the Europe PMC. They also support immune system strength, produce energy, and transport oxygen to blood cells. A study posted by the Scientific Reports shows its benefits.
MSM
This is also called methylsulfonylmethane and is a chemical found in animals, green plants, and humans, according to WebMD. MedlinePlus stated that it is often used to treat swelling, headaches, muscle cramps, and inflammation.  A review published by Nutrients, provides its common uses and applications as a dietary supplement, as well as its safety for consumption.
Co-enzyme Q10
This is sometimes called ubiquinone. It is fat-soluble substance similar to a vitamin. Examine.com said that it is produced naturally by the body and is considered an antioxidant (which means it helps combat harmful free radical damage). According to Mayo Clinic, it helps the body create energy and is sometimes used to treat heart conditions, migraines, and poor physical performance.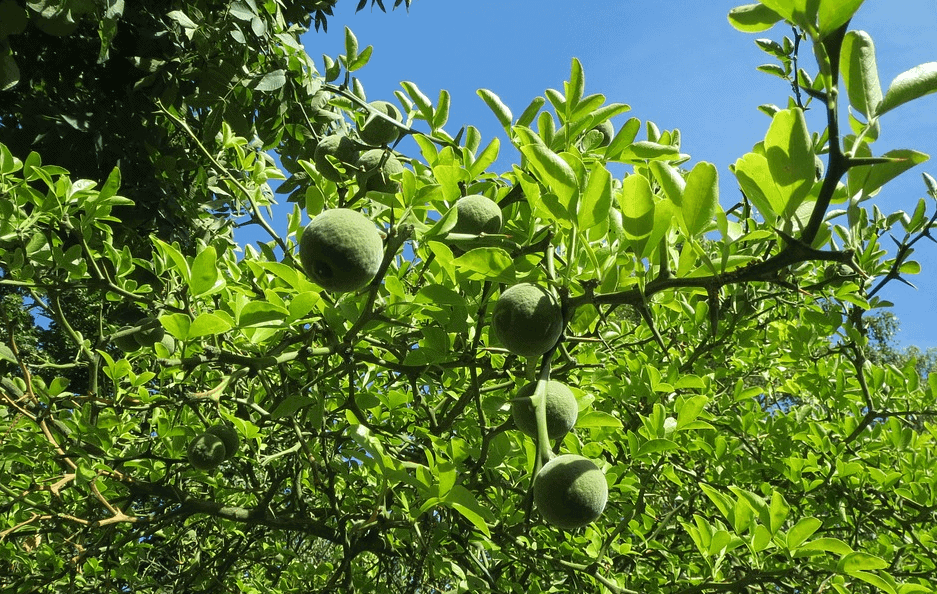 Bioflavonoids
These are taken from the rinds of black currants, green citrus fruits, and rose hips, according to Drugs.com. They are sometimes used in health supplements and alternative medicine to help with circulation, treat inflammation, and provide beneficial antioxidants, as stated on Livestrong. A research published by Cell Biology and Toxicology, studies its antioxidant properties.
Inositol
This is a chemical compound and vitamin-like substance derived from some plants and animals, according to WebMD. Inositol is available in a variety of supplements.
Chondroitin Sulfate
This is a chemical commonly found in the cartilage surrounding joints. It can also be manufactured in a lab. It is also used to treat urinary tract infections, as claimed by MedlinePlus. A research posted by the Therapeutic Advances in Musculoskeletal Disease has shown it works as a building block of cartilage.
Dimethylglycine
It is found in some supplements and medications. Some studies posted on WebMD suggest it may help boost athletic performance. A study published by the Journal of Autism and Developmental Disorders shows the benefits of low dose dimethylglycine.
Choline
This is a vitamin-like nutrient used in many nootropics and over-the-counter products for cognitive performance and memory, as stated by Linus Pauling Institute. According to National Institutes of Health, it is considered essential and is needed for proper metabolism, brain function, muscle control, balancing mood, and memory. A research published by the Neurobiology of Aging shows the effects of dietary choline on memory and brain chemistry in aged mice.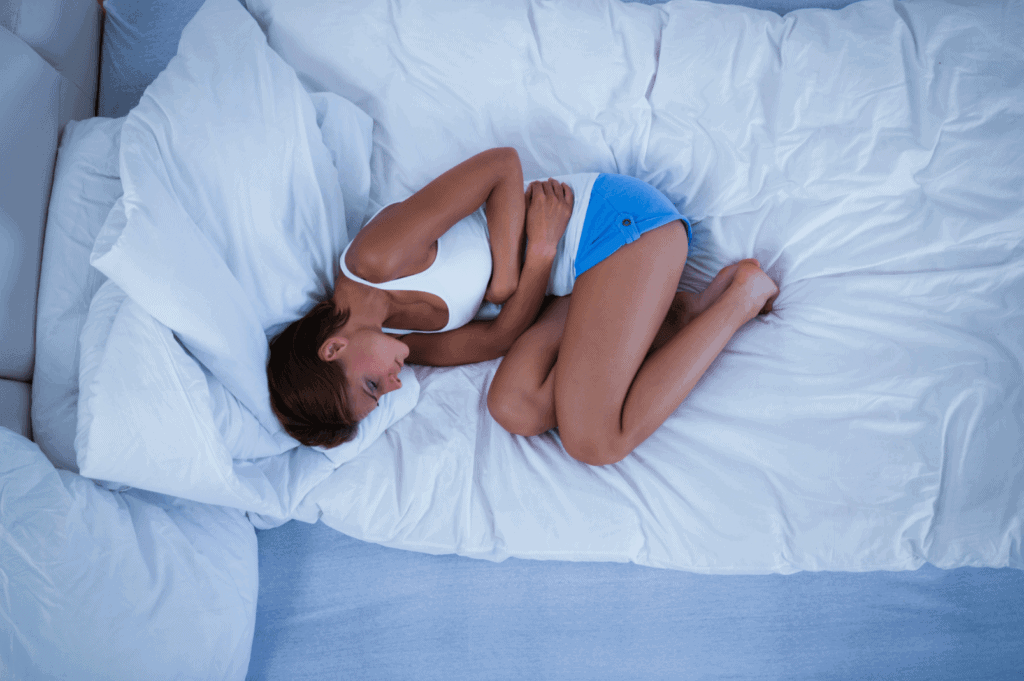 Side Effects
Beyond Tangy Tangerine Side Effects
Naturally, you should be curious about the side effects of Tangy Tangerine before you start using it. According to the user reviews posted on the internet, some people have reported the following side effects:
Upset stomach
Nausea
Headache
Fatigue
A feeling of illness
Bloating
Gas
Be aware that most Beyond Tangy Tangerine customer reviews did not mention any side effects. Therefore, the reactions some people had could be related to specific ingredients. So that you know, this powder does not contain any caffeine. That said, other substances in this product could cause adverse reactions in some people.
For instance, WebMD reports that choline can lead to side effects like diarrhea, fishy body odor, sweating, vomiting  in some users.
WebMD also mentions, "In some people, MSM might cause nausea, diarrhea, bloating, fatigue, headache, insomnia, or itching.."
Furthermore, inositol can cause a headache, nausea, tiredness, and dizziness in some users, especially if too much is taken. And, taking too many amino acids (especially in supplements) can lead to side effects such as bloating, diarrhea, and abdominal pain.
Beyond Tangy Tangerine Customer Reviews
You will find hundreds of Tangy Tangerine reviews around the web. These are posted on major retail websites like Amazon and Walmart. We sorted through user feedback to see what people are saying about this vitamin and mineral drink.
There are plenty of customer comments which support this product. However, there are others which mentioned that they experienced no solid results from Beyond Tangy Tangerine.
Regarding negative feedback, most of the discouraging comments we found were about the cost and overly-sweet taste of the Tangy Tangerine powder. Many people feel that this vitamin/mineral supplement is just too pricey, especially when compared to other multivitamin tablets, pills, and powders. Also, some people are not crazy about the Stevia sweetener in this powder and say it tastes too sweet.
Where To Buy Beyond Tangy Tangerine
There are several stores which sell Youngevity Tangy Tangerine powder and tablets.
Aside from the Amazon and Walmart options, you can buy Tangy Tangerine from eBay, the official Youngevity website, Jet.com, and Mighty-90.com.
Be aware that prices may vary depending on the store you choose.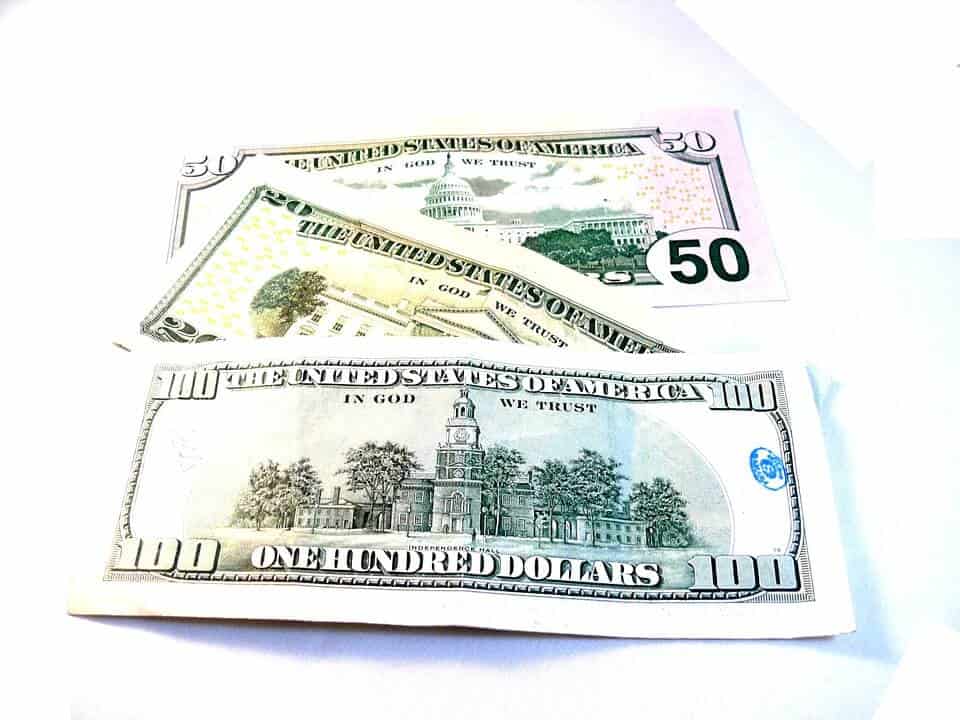 Cost
How Much Does Beyond Tangy Tangerine Cost?
As for the cost of the Tangy Tangerine powder, the retail price listed on the official website is $60 per container, which is 30 servings (scoops). Since you can use this supplement 1-2 times daily, a single jug may only last for 15-days. That is if you only weigh 100 pounds. If you weigh 150 pounds, you will need to use six scoops per day, which means a bottle will only last ten days. That means you will spend $180 a month on this vitamin and mineral health drink, which will quickly add up.
The price of Tangy Tangerine is higher on Amazon. It sells for $61.50 per jug. As for other retailers, it ranges between $55 and $60 per container. When you compare this to other vitamin supplements which cost $10 or less per bottle, this is quite expensive.
Is Beyond Tangy Tangerine a Hoax?
The official Youngevity website addresses supplement scams. In summary, it states that many supplement brands and companies come and go all the time. Then, it emphasizes that Youngevity is not one of these companies and has been in business for more than 20 years.
In short, there is no Tangy Tangerine hoax or scam. Put simply, like dozens of other products, it is a health supplement which is available online and is not regulated by the FDA.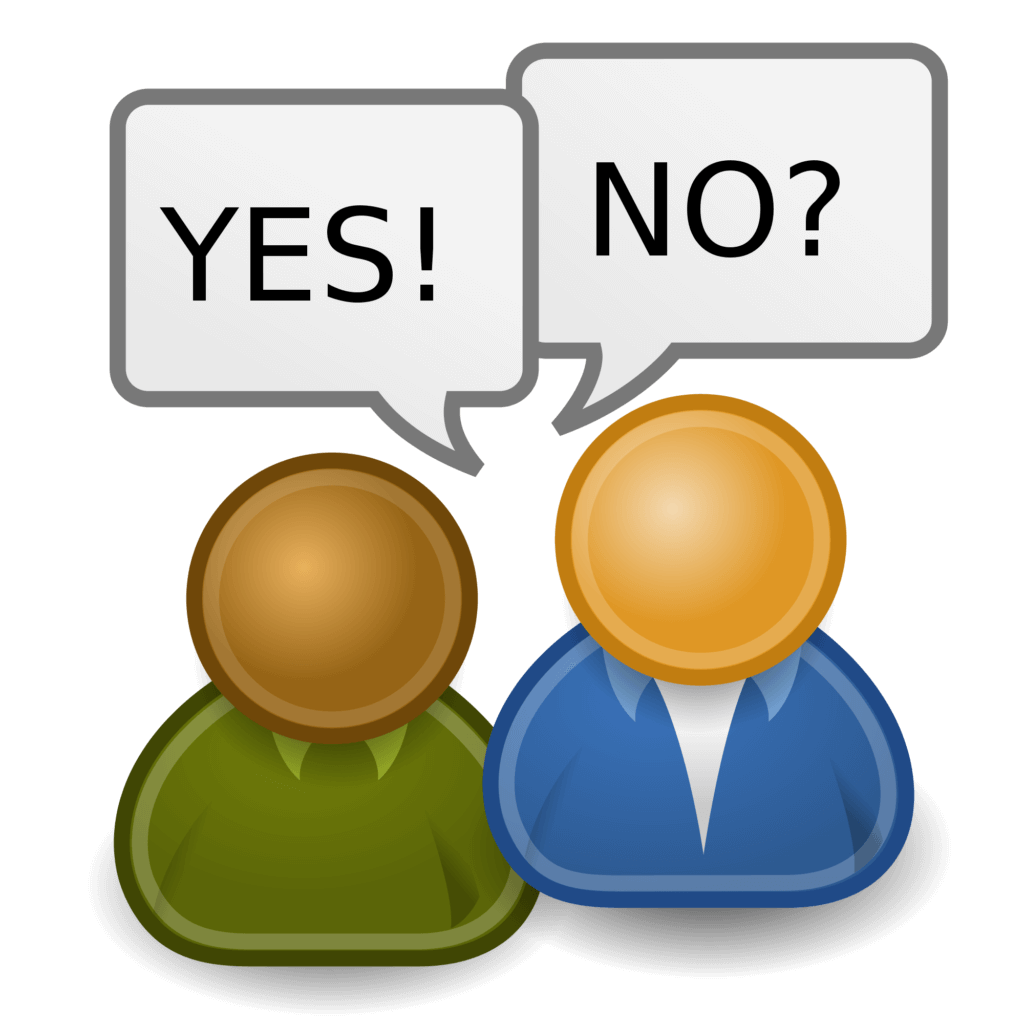 What Users Are Saying
"I have been taking Tangy Tangerine for years. It gives me energy at 63, I feel and do stuff of 20s."
"Price too much and doesn't do any better than what you can buy somewhere else."
"I don't know why but this product bloats my stomach into a watermelon. I tried it in liquid form and now trying the tablet form. The same uncomfortable feeling. It looks like I'm pregnant. I am not overweight–118 pounds. I know this is the creme de la creme of vitamins but I'm about to give up on the product. Also it caused me constipation–something I don't get."
Bottom Line
The Bottom Line: Does Beyond Tangy Tangerine Work?
In the end, what you really want to know is: Does Tangy Tangerine live up to the hype?
First, this vitamin/mineral powder does contain a broad array of nutrients, amino acids, and antioxidants which may improve your health. Furthermore, there is some documented research which backs its ingredients.
However, keep in mind that it's always healthier to get your nutrition from whole foods, instead of pills and powders. Below are a few concerns we have with Tangy Tangerine:
Quite a few customers said it's too sweet, which may be due to the sugar substitute it contains.
Tangy Tangerine is much more expensive than alternative multivitamins available online and in common drugstores.
Some users experience unwanted side effects like headache, gas, upset stomach, and nausea
If your goal is to boost your health and shed a few extra pounds, consider a program that meets the needs of your body and is backed by clinical studies.
One of the best weight-loss systems available is one called Noom. In fact, Noom is supported by multiple clinical studies and offers personalized meal plans, human coaching, custom health information, and more, all within an easy-to-use app.
Also, you can get 14-day trial of Noom right now to see for yourself how well it works. It's only available for a limited time and you get 100% access to everything the program has to offer, so hurry while the offer still stands!
Learn More About Noom »