Biohm Probiotics Review

- 11 Things You Need to Know
Biohm Probiotics claims to be one of the only products that combine bacteria and fungi to help improve the digestive system. The product also claims to help break down plaque found in the gut lining and balance the entire gastrointestinal system. With only five ingredients, the supplement says it is suitable for vegetarians, is gluten-free, and is made in the USA, so our team decided to take a closer look at the probiotic.
After digging deeper into the ingredients, formula research, benefits, potential side effects, and more, our team determined the bottom line on the supplement. If you want to learn more about Biohm Probiotics, keep reading!
Biohm Probiotics can be purchased through their Official Site.
Overview
What is Biohm Probiotics?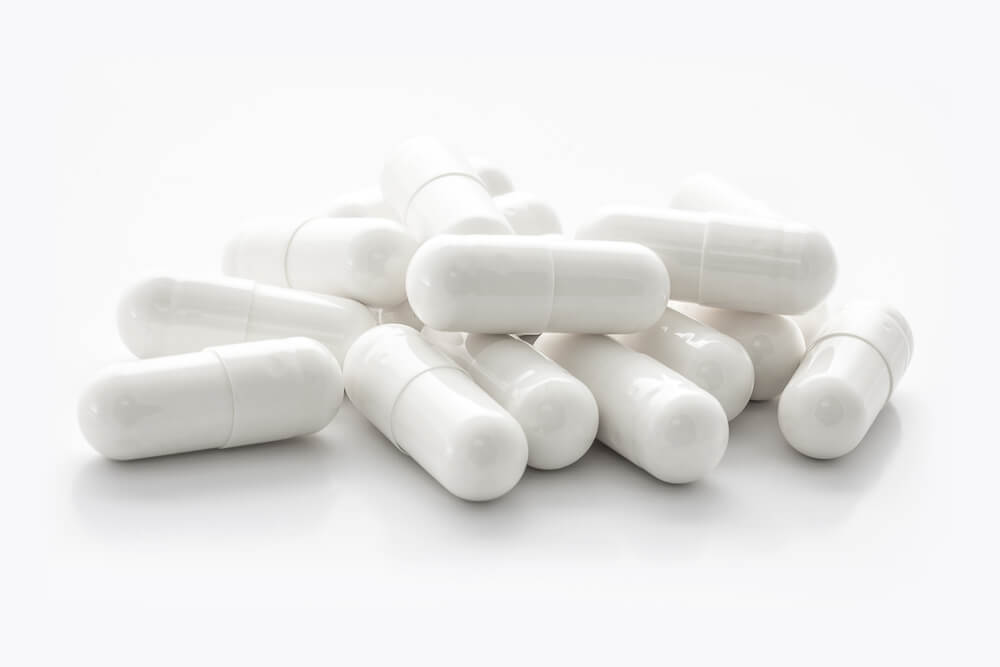 Biohm Probiotics, also called Biohm Probiotic Supplement, is a probiotic supplement in capsule form. Probiotics are living microorganisms that, when ingested in amounts that suffice, results in optimum health. According to the company, gut health plays a crucial role in ensuring general health is at its peak, and Biohm Probiotics helps regulate and balance the gut.
Unlike other available products, Biohm Probiotics has a unique composition that regulates the bacteria and fungi composition in the gut since both microorganisms play a crucial role in digestion. Another unique feature of Biohm Probiotics is that it claims to break down digestive plaque, which ultimately results in a gut balance.
Additionally, Biohm Probiotics is vegetarian, non-synthetic, non-GMO, and egg and soy-free.
Before delving deeper into the benefits of Biohm Probiotics, it is vital to highlight the existing research studies that divulge the immense benefits of using the product.
BMJ: This study found that ingesting probiotics and having a healthy diet can regulate gut microbiota.
The International Journal of Molecular Sciences: This research highlights the importance of gut bacteria in improving the immune system and maintaining normal functionality.
ISRN Nutrition: Some of the benefits of consuming probiotics include improved intestinal and immune health, according to this study.
Biohm Probiotics Competitors
Who Makes Biohm Probiotics?
In the fall of March 2017, Dr. Ghannoum claimed he gained enlightenment on the role of fungi and digestive plaque in digestive health, thus resulting in the debut of the BIOHM Health company.
According to their official website, Dr. Ghannoum carried out over 40 years' worth of research before discovering the relationship between fungi and bacteria in the body. He is thus renown globally for the discovery of good bacteria and good fungi in the digestive tract paving way for the creation of Biohm Probiotics. Later on, the company produced the Biohm Gut test kit to regulate the fungal and bacterial levels in the gut before later diversifying into making other gut supplements.
Biohm Probiotics Customer Service
The Biohm team of experts is available round the clock to offer more assistance on their products. Biohm support also contains frequently asked questions where customers can get insights into their queries.
Biohm offers cancellations and refunds and thus promises a 60-day money-back guarantee. Modification of the subscriptions is possible whenever the client sees fit through logging in to their account and managing the subscriptions. Customers with cancellation and refund issues can air out their grievances through multiple channels:
Mailing Address: 737 Bolivar Road, Suite 200 Cleveland, OH 44115
Telephone: 1-855-750-0424
E-mail: support@biohmhealth.com
Other Products from the Makers of Biohm Probiotics
Other products from Biohm Health include:
Organic Super Greens
Super Reds
Super Foods Bundle
BIOHM Gut Test
Total Gut Balance Book
Colon Cleanser
Scroll below for one of the best products we've seen over the last year.
Claims
Biohm Probiotics Claims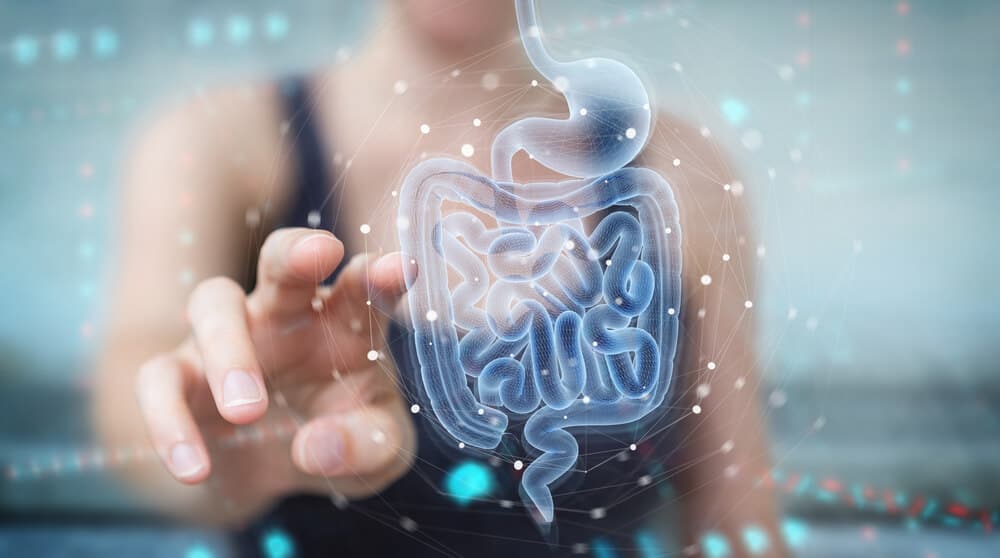 Biohm Health claims that the probiotic supplement is the only product in the market with a good bacterial and fungi combination. It also claims to contain a powerful digestive enzyme that breaks down digestive plaque.
Biohm Health thus promises the following health benefits from using the product:
Bacterial and fungal balance in the gut
Break down digestive plaque
Improve health
Ingredients
Biohm Probiotics Ingredients
The Biohm Probiotic Supplement contains:
B. breve
S. boulardii
L. acidophilus
L. rhamnosus
Amylase
Rice Maltodextrin
Do Biohm Probiotics Work?
In order to determine whether or not Biohm Probiotics work, our team took a closer look at the research surrounding its ingredients.
B. breve
Research published in Nutrients discusses the benefits of B. breve, such as facilitating the modulation of digestive bacteria. The specific strain has probiotic properties and is known to induce a high immune response and counteract diarrhea.
S. boulardii
According to the Therapeutic Advances in Gastroenterology, S. boulardii is a live yeast with probiotic properties and is efficient in treating gastrointestinal problems. The yeast also facilitates microbial osmotic regulation, inhibits infection in the gut mucosa, and improves the immune response.
L. acidophilus
The Therapeutic Advances in Gastroenterology highlights the probiotic properties of L. acidophilus and its role in regulating gut microbiota.
L. rhamnosus
L. rhamnosus is a probiotic strain used in treating gastrointestinal infections and diarrhea, as presented in Microbial Cell Factories.
Amylase
According to research published in StatPearls, amylase is a digestive enzyme that may play a role in helping certain gastrointestinal processes.
Weight Loss
Biohm Probiotics and Weight Loss
Biohm Probiotics do not contain any weight loss properties. Biohm Health claims the product is efficient in regulating fungi and bacteria in the gut and eliminating digestive plaque.
Side Effects
Biohm Probiotics Side Effects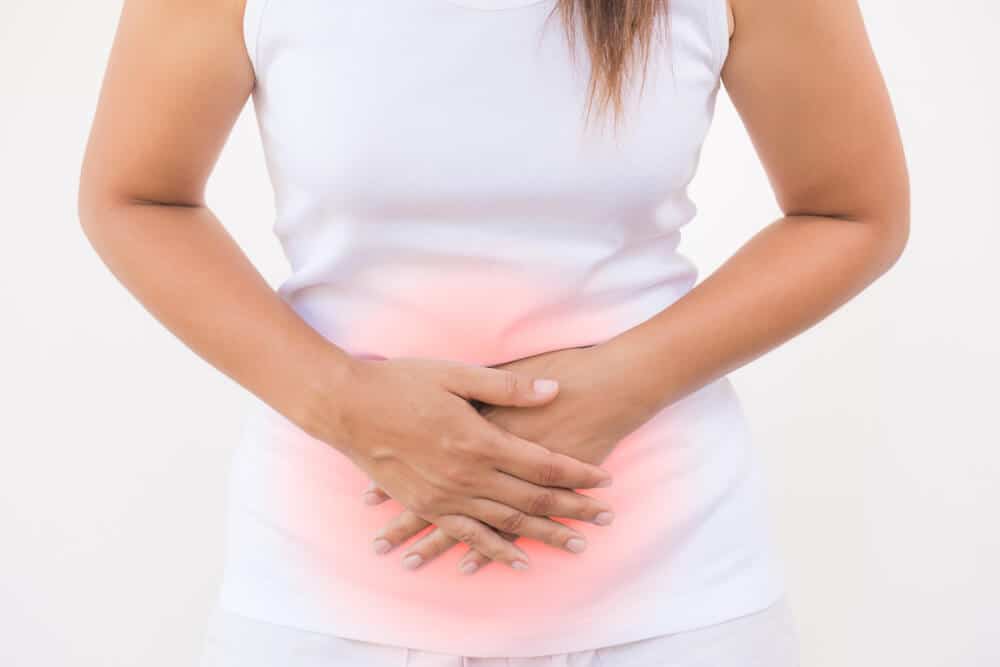 Some of the problems that may arise from the consumption of probiotics include an overwhelming number of microorganisms in the gut that may alter the balance. Moreover, research published in Microorganisms describes side effects such as brain fogginess and bloating when consuming these kinds of ingredients.
Consequently, research in Clinical Infectious Diseases also highlights some of the adverse effects of using probiotics, such as inducing bowel problems and overstimulation of the immune system.
The Biohm Probiotics canister has a warning label that strictly encourages people to consult a physician before using the supplement, especially for nursing and pregnant individuals.
How to Use Biohm Probiotics
Biohm Health advocates one capsule of Biohm Probiotics for adults daily for optimum results. The capsule can be taken with or without food, depending on user preferences. Individuals can take the tablet at any time of the day.
Cost and Where to Buy
Biohm Probiotics is readily available on the official Biohm Health website. Biohm Probiotics come in a 630 mg canister containing a monthly dosage (30 capsules).
Individuals interested in a one-time purchase can get the 30-day supply for $44.99. The product is subject to discounting for returning customers with a subscription. Those with a subscription acquire it for $35.99. Biohm Probiotics are also available on other affiliate sites such as Amazon.
Pros and Cons
Pros and Cons
Pros
The company offers a DNA gut test to determine the ideal supplements for an individual.
Some research suggests the ingredients can help improve digestive health.
Cons
The DNA test has an extended processing time.
Some of the ingredients may lead to adverse side effects.
There is very little evidence to show the supplement can aid in weight loss.
Bottom Line
Bottom Line on Biohm Probiotics Results
Probiotic Supplement from Biohm contains multiple ingredients known to improve digestion and benefit gastrointestinal health. The company also offers a gut test, which can help users stay informed about their gut health status. However, these kinds of tests take a lot of time, and some of the ingredients can lead to a number of adverse side effects in some individuals.
Although this supplement may help improve gut health, there is little research showing it can help with weight loss. That's why so many people are turning to one comprehensive program to help them make significant lifestyle changes.
Noom is one of the best weight-loss programs available, especially since it has been backed by years of research and multiple clinical studies. Their system uses coaching sessions, custom meal plans, daily educational lessons, health tracking tools, and more to help users make better decisions about their health and lose tons of weight along the way.
If you are ready to learn more and check out the program for yourself, make sure to check out the free trial offer available from Noom today.
Learn More About Noom »