BioTrust Low Carb Protein Review

- 6 Things You Need to Know
BioTrust Low Carb Protein is a popular powder supplement that contains a combination of time-released ingredients in a variety of flavors. Apparently, this product uses the finest ingredients to ensure maximum appetite suppression. Although some studies do support the use of whey protein and casein for satiety, the price makes us wonder if this one of the best option.
To get a better picture of Biotrust Low Carb Protein, we looked into the ingredient research, the company's background, and the purity of the product. In the end, we compared the research on components like milk protein concentrate to see if this is the best protein supplement out there.
BioTrust Low Carb Protein can be purchased through their Official Site.
Overview
What is Biotrust Low Carb Protein?
Firstly, Biotrust Low Carb Protein is a meal replacement shake. It supplies 24g of protein per serving. The ingredients include:
Milk Protein Concentrate
Whey Protein Concentrate
Stevia
Whey Protein Isolate
Prohydrolase
Ultrafiltered Micellar Casein
Supposedly it helps suppress appetite, increase energy levels and assist in the development of lean muscle mass.
Biotrust Low Carb Protein comes in a number of flavors, including milk chocolate, vanilla cream, cafe mocha, pumpkin spice, peach mango, strawberry banana, and chocolate peanut butter.
This protein supplement was initially released around 2013 by BioTrust Nutrition. The Low Carb Protein is free of artificial flavors, sweeteners, and colors and this product is hormone-free, but read on…
Products Similar to BioTrust Low Carb Protein
Price
Price
The first detail we dug into was the price of Biotrust Low Carb Protein. "There are dozens of protein powders and bars available," said our Research Editor. "As for Biotrust Low Carb Protein, the cost is$49, which is less than comparable products."
"I went out on a limb and ordered 3 containers. Fantastic product," commented a customer.
According to one dieter, the price is well worth it, "You get what you pay for. BioTrust has some of the purest, best for you ingredients on the market."
Scroll below for one of the best products we've seen over the last year.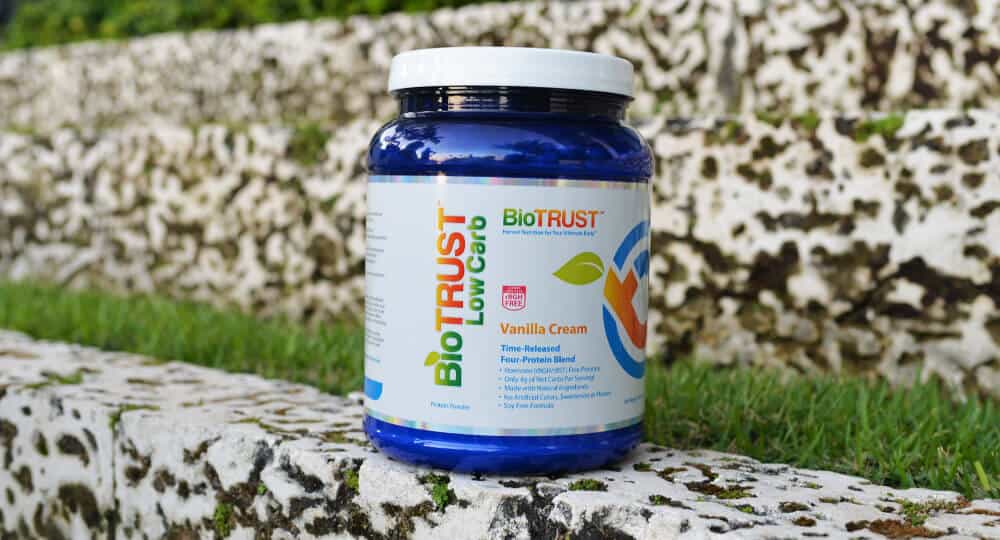 Ingredients
Biotrust Low Carb Protein Ingredients
Science is presented for Biotrust Low Carb Protein ingredients, showing a connection to reduced hunger. When appetite is suppressed, the dieter tends to eat less; promoting weight-loss. One dieter said, "I usually take it in the morning and it really fills me up."
According to another user, "It mixes smoothly with any ingredient and helps keep you satiated/full as a meal supplement."
Another claimed it is more effective when used as part of a lifestyle change.
"It does help you to lose weight, but with ALL diets you have to exercise and eat right."
After doing research, we found a direct link between a product backed by solid-science and long-term success. This means Biotrust Low Carb Protein is a solid product when you consider the research into the ingredients.
Is the Science Legit?
Studies have shown there's a link between protein and reduced hunger, as shown in a study in the journal Nutrients.
What Users Are Saying
"Perfect. I love BioTrust Low Carb Protein."
"So this isn't a bad protein powder. But it's too expensive. You can find way cheaper low carb powders on Amazon. Whether they taste just as good or not, I don't know. If you don't mind paying the price, then this should be a decent buy. But if you are on a budget, find something else."
"This protein powder never bothers my stomach and tastes amazing!"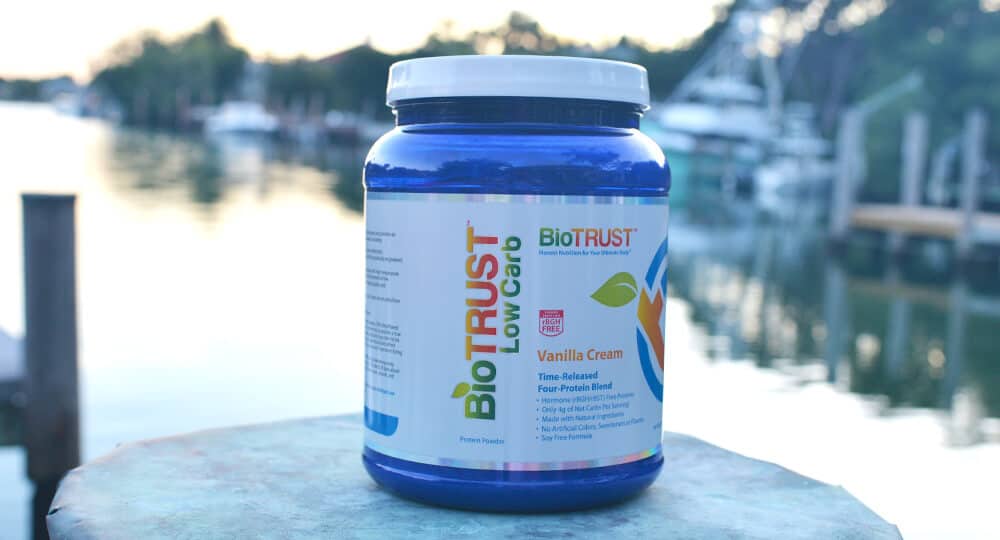 Bottom Line
The Bottom Line – Does Biotrust Low Carb Protein Work?
Let's take a final look at this one, shall we? We appreciate that Biotrust Low Carb Protein contains ingredients backed by research. We've found that people talk about it costing $50, but don't mention that the company offers deals and discounts. Also, isn't spending money on your health and wellness worth it?
If you want to lose weight and improve results, you'll have to follow an eating plan, exercise, and more, all of which can be difficult to do without a solid program in place. Luckily, a clinically-tested and proven system is in place to meet your individual needs.
One of the best weight-loss apps we have seen is one called Noom. Noom offers a lot, like personalized meal plans and human coaching, to help its users learn about their own eating habits, make healthier choices, and lose weight.
Right now, Dietspotlight readers can get a free trial of Noom, no questions asked. It is only available for a limited time, so make sure to check it out before the offer ends!
Learn More About Noom »