Blue Apron Review

- 14 Things You Need to Know
In recent years, home recipe delivery services like Blue Apron have grown to significant popularity. These programs help individuals and families bring life to the kitchen without the hassle of shopping for the right ingredients in the right amounts.
We were quite interested in how a program like the program works. How are fresh foods delivered to your door in decent shape? Our dedicated team of researchers answers this and other questions.
Blue Apron can be purchased through their Official Site.
Overview
What is Blue Apron?
Blue Apron is an American ingredient and recipe meal kit service that provides fresh ingredients, pre-portioned for two to four servings and made-by-hand recipes. The service is shipped every week with new recipes being available with each shipment. Recipes are provided well in advance so customers can choose which ones fit into their lifestyle before the box is sent.
Products Similar to Blue Apron
Who is Blue Apron?
Blue Apron is an incorporated company out of New York that offers services exclusive to the US. The co-founders of the business are Matt Salzberg and Ilia Papas. They've been in business for seven years, as of 2019, and despite offices being in New York, it is incorporated in Delaware – likely for business, tax or financial reasons.
Address: 5 Crosby St. Fl 3, New York, NY 10013
Phone: 888-278-4349
Better Business Bureau (BBB)
Blue Apron is not well-liked based upon the BBB page. There are more than 40 customer reviews with an average of 1.5 out of 5. 100+ complaints have also been filed. The rating the BBB has assigned to the company is a D-.
Lawsuits
According to Top Class Actions, Blue Apron was sued in 2019 for an incident regarding recalled food. The lawsuit stated, "..Blue Apron's products were contaminated by Salmonella and…the company did not take proper steps to ensure that contamination did not occur."
Additionally, the lawsuit claims Blue Apron refused refunds to those who bought and consumed kits that could have been contaminated.
Scroll below for one of the best products we've seen over the last year.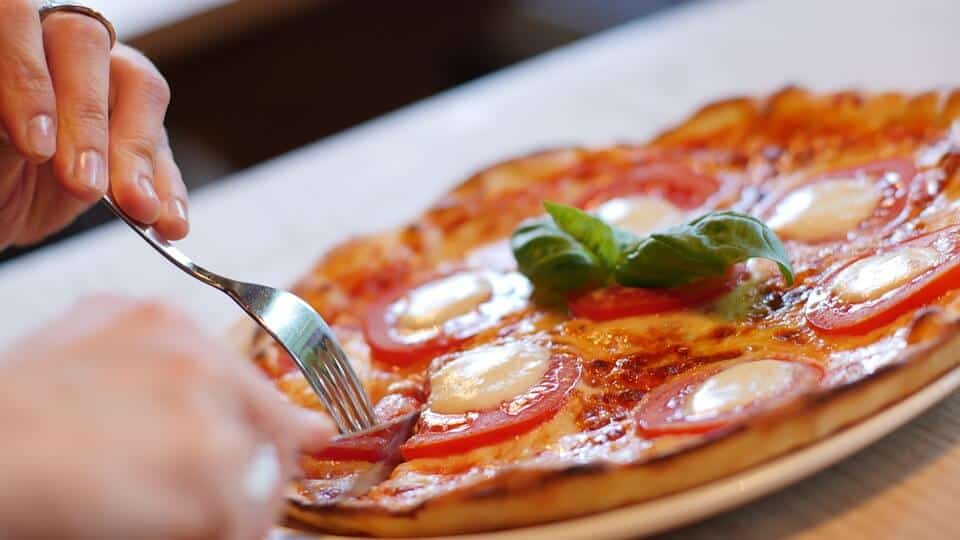 Programs
The Different Programs
One thing people are looking for in a meal delivery service is there are four programs to choose from with the meal kit:
2-Serving Signature
4-Serving Signature for 4
WW Freestyle
2-Serving Vegetarian
Blue Apron Menu
The Blue Apron menu changes weekly. There will likely be some repeats from time to time, but generally, the number and variety of options are good. You cannot personalize the dishes. You will receive the recipe as described. Any substitutions will be made after the box arrives and at your expense.
Recipes
Blue Apron Recipes
There's a lot of change when it comes to Blue Apron recipes. New recipes appear every week, but if we take a look at past meals, we can get an idea of what meals are to come.
Roasted Pork with Spiced Vegetables
Chicken Teriyaki and Aromatic Rice
Mushroom Mazemen
Korean-Style Beyond Burger
Vadouvan Shrimp and Sweet Chili Sauce
Feta and Beet Grilled Cheese
Steaks in Brown Butter Sauce
Butter Chicken and Squash
Zucchini and Ricotta Sandwiches
Customer Service
Blue Apron Customer Service
The customer service department is available by phone at 646-891-4349. You can also email the Blue Apron customer service representative at contact@blueapron.com.
For commonly asked questions, you can visit the FAQ page. There are various categories, including My Meals, My Account, Subscription, My Wine and others.
How to Change Your Subscription
After logging in to your account, click the Upcoming link at the top of the page. From there, you can choose a different program, which will bring up different recipes. There are a limited number of recipes to choose from each week, but you are not obligated to take a delivery every week, and you're not obligated to stick with the same plan week to week.
How to Cancel Blue Apron
If you've decided to cancel Blue Apron, you should log in to your account and choose to skip the next delivery. Then, contact the cancellation department at cancellations@blueapron.com. Any boxes marked processed or shipped cannot be canceled.
Weight Watchers
Blue Apron and Weight Watchers
The Blue Apron weight watchers plan works with WW Freestyle. According to the description, Blue Apron partnered with WW to create recipes that fit well within the Freestyle program. These meals are delivered fresh, just like the traditional and vegetarian options.
The partnership between Blue Apron and WW is for the Freestyle program only. If WW decides to change the plan or release a new plan, we assume the recipes and nutrition details will vary.
Blue Apron Competitors
There's no shortage of competition for Blue Apron. Some of the more popular companies include:
Freshly
HelloFresh
Thrive Market
Amazon Fresh
HomeChef
Introductory offer, pricing and variety are the three top considerations when people choose from the more popular fresh meal delivery services. At this time, Amazon is the newest to the market and has yet to expand the program across the United States.
Blue Apron and Weight Loss
Blue Apron is not designed for weight loss, but some of the meals do fall within a reduced-calorie range. Other recipes can be altered slightly with the switch of cauliflower rice for traditional rice or zucchini noodles for conventional noodles.
The nutritional information for each of the meals is available when picking your next shipment. If the lower-calorie recipes don't please your palette, remember you can make some healthy substitutions to just about any recipe.
The program claims to use perfectly portioned Blue Apron recipes. A sample menu is available prior to the coming weeks so you can see what recipes are offered.
Pros and Cons
Pros and Cons of Blue Apron Meal Delivery Service
What are the good and not so good aspects of the Blue Apron meal delivery? It's these two factors that truly tell you what a company is all about.
Pros:
Takes the guesswork out of meals.
Cost – more affordable than eating out.
Cons:
Some reports of poor quality ingredients.
Prices are more expensive than cooking at home.
The coupon only lasts a few weeks.
Cancelling is a bit more complicated than comparable programs like HelloFresh.
Bottom Line
What Users Are Saying
"Best subscription box around – I lovvvvveeee blue apron! Best food service out there in my opinion. They always have a great selection of meals for week without feeling like they repeat. They offer more of a variety than other food box's. Definitely get excited every Saturday for my box to arrive."
"Don't fall for the "WW" (weight watchers) being a healthy choice for meals. I was shocked when I received my first order and looked at the nutritional page from the meals I got. Yes it has protein BUT Beef Vegetable Stir Fry w vegetables=34g of carbs & 18 sugars per serving! Italian Chicken & Vegetable Skillet w cheese=32g of carbs & 19 sugars per serving! Mediterranean chickpea grain with carrots,carbs=101g of carbs per serving!!!!! & 22 sugars per serving! I could eat 2 whole pizzas and a 2 liter of Pepsi for that!"
"I enjoyed blue apron and made many great meals I never would have otherwise made. However, the prep was quite extensive for each meal so it's not a great subscription box if you are short on time or if you are inexperienced at cooking."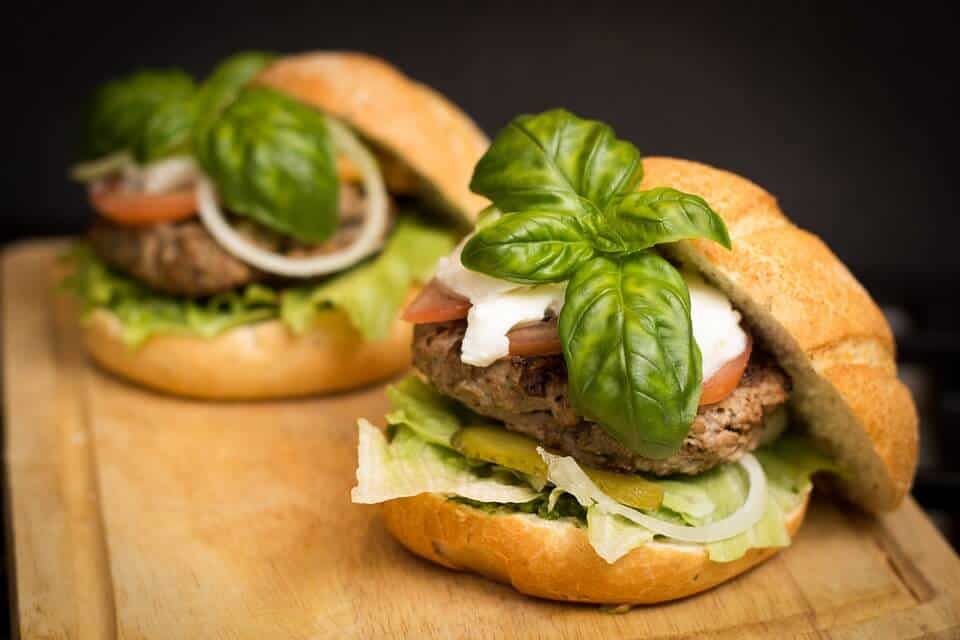 Bottom Line on Blue Apron
We are in love with the idea that anyone can search through a shortlist of recipes and choose which ones best suit their lifestyle and dietary preferences only to have all the ingredients delivered to your door. Blue Apron is not the "best" program, based on quite a few user reviews, but it's not the worst thus far.
If you want to lose weight, you may want to work with a dedicated weight-loss meal plan, as opposed to one designed for convenience at home.
Among the best in weight-loss programs we've come across is one called Noom. This doctor-designed program is dedicated to helping you stay on track with virtual support, a human coach and one-on-one personal interaction.
Plus, we love that Noom is available as a free trial for a limited time.
Learn More About Noom »