Blue Star Status Review

- 12 Things You Need to Know
Blue Star Status is a testosterone booster that is designed to help you increase your testosterone and maintain new levels. The company claims that taking this product can boost your free testosterone levels by more than 400%. If a man with normal free testosterone levels experienced a 400% increase, the side effects could be life threatening – or at least dangerous to others as excessive testosterone can lead to anger and rage.
However, the price seems higher than the average, so there must be something special about it. Our research team could not help but try and find out what that is. They analyzed the ingredients and the results to see if we missed something about Blue Star Status that's important to these claims.
Blue Star Status can be purchased through their Official Site.
Blue Star Status Readers:
Noom
is offering our readers a
free trial
, for a limited time.
Click here
for this special offer!
Overview
What is Blue Star Status?
To start, Blue Star Status is an all-natural testosterone booster that promises a lot of benefits to users. This is nothing new, but with talk of ineffectiveness surrounding the supplement, we knew we had to line up some of the main ingredients before anything else.
The ingredient label shows ingredients as:
KSM-66 Ashwagandha
Longjack Extract
3,3′-Diindolymethane
TestoSURGE
Fumaric Acid
AstraGin
Sodium R-Lipoate
Succinic Acid
This male enhancement herbal blend is supposed to boost testosterone levels, help add "quality muscle mass" and increase performance and stamina. We see a couple of ingredients here that are solid. The rest? Not so much. Of course, this doesn't damn the product into oblivion, but it's not the best start.
Another issue with the supplement were comments on cost – right now, we don't see anything indicating that these male enhancement pills are magical. We'll have to grab some information shovels and dig deeper into the ingredients.
Blue Star Status Competitors
Directions
Directions
The serving size is 3 capsules. You're instructed to take them in the morning, with or without food.
There are 30 servings per container of Blue Star Status, which means that after 10 days it's time to re-load. We were hoping for more there.
Scroll below for one of the best products we've seen over the last year.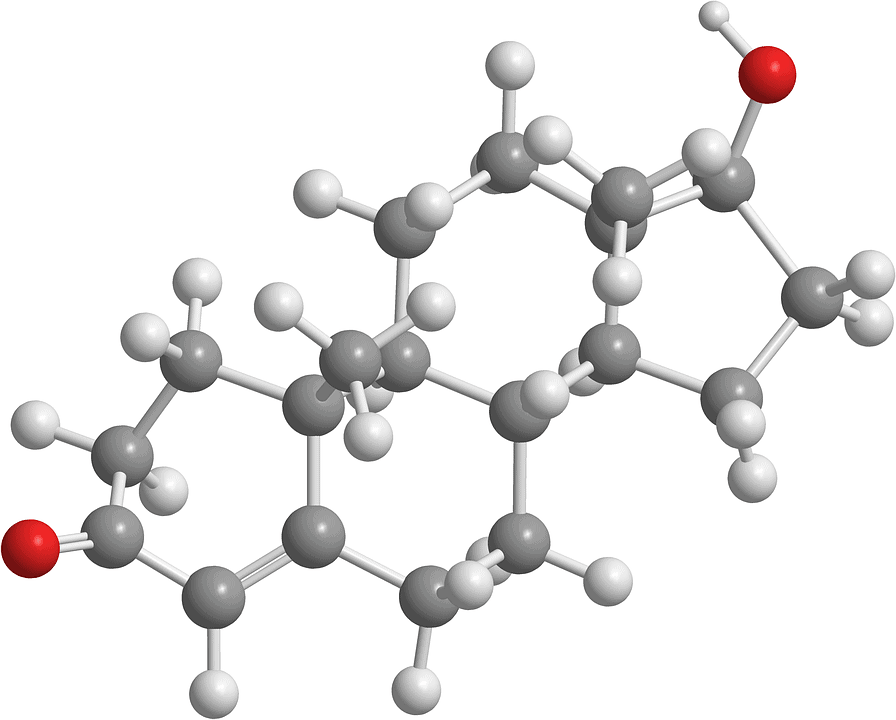 Ingredients
Blue Star Status Ingredients
Vitamin B6
This vitamin (also known as pyridoxine) is crucial for brain development and maintaining healthy nervous and immune systems.
Vitamin B6 can be found naturally in foods like poultry and fish, and is used to treat a range of health issues.
Some good news we found included a study by the Journal of Steroid Biochemistry on 6-week old, vitamin B6-depleted male rats. It's not the most compelling study, but does write, "…vitamin B6 has a function in the action of testosterone (and other steroid hormones), possibly in the recycling of receptors from the nucleus back into the cytosol after initial translocation."
Magnesium
Magnesium is a mineral, and again, important for a healthy functioning body. Abundant in the body, it maintains strong bones.
National Institutes of Health says that magnesium is a co-factor in "more than 300 enzyme systems that regulate diverse biochemical reactions in the body, including protein synthesis, muscle and nerve function."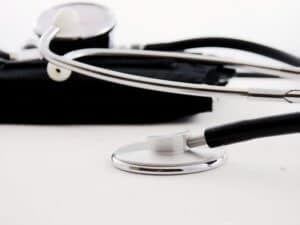 A study by Biological Trace Element Research tested the effects of magnesium on the testosterone levels of athletes. They found that "free plasma testosterone levels increased at exhaustion before and after supplementation compared to resting levels," going on to write that, "exercise also increased testosterone levels relative to sedentary subjects. Similar increases were observed for total testosterone." But concluded that the effects were stronger in those who exercised.
But before you run out and start buying up every magnesium supplement you come across, it's important to remember that it works like zinc. According to the International Journal of Endocrinology, if you're deficient, your testosterone levels drop significantly. But if you have enough in your system, taking more won't "increase testosterone."
Trigonella Foenum
Also known as Fenugreek, this annual plant is cultivated as a semiarid crop. According to Journal of Ethnopharmacology, it's said to promote healthy digestion and even induce labor.
A study by the International Journal of Medical Sciences found that fenugreek rose free testosterone levels in 50 male participants. They wrote, "Free testosterone levels were improved up to 46% in 90% of the study population."
Additionally, they found that "results demonstrate that FS, enriched in 20% protodioscin, is safe and effective in attenuating testosterone levels, healthy sperm profile, mental alertness and overall performance in human subjects."
Eurycoma Longifolia
Eurycoma longifolia is an evergreen shrub found in Southeast Asia. Because Malaysian men use it to improve their "sexual functions," it's been deemed a "protected species." It's used to treat erectile dysfunction, infertility, weak libido and headaches in natural medicine.
This ingredient was tested on sexually experienced rats by Experimental Animals. They found evidence that "E. longifolia Jack is a potent stimulator of sexual arousal in sexually vigorous male rats in the absence of feedback from genital sensation."
Another study published in the International Journal of Preventative Medicine found that the herb did not affect urinary testosterone. However, a study published in Evidence-Based Complementary and Alternative Medicine found that it did boost testosterone levels in rats.
Saw Palmetto
According to NCCIH, Saw palmetto derives from the southeastern US and was first used as medicine by the Seminole Tribe. Today, this ingredient is used to treat decreased sex drive, hair loss, headaches, and much more.
We couldn't find anything of substance linking it to increased sex drive or testosterone.
Chrysin
Also known as 5,7-dihydroxyflavone, chrysin is a flavone that can be found naturally in honey, propolis, passionflower, and honeycomb.
Chrysin is used for a variety of things, including bodybuilding, erectile dysfunction.
The Journal of Medicinal Food did a study on chrysin to determine if this ingredient would "modify urinary concentrations of testosterone in volunteer male subjects." Consequently, the study fell short – concluding that data "did not show alterations of the levels of testosterone in the volunteers after 7, 14, and 21 days of treatment in comparison with baseline values and compared with measurements on the control subjects at the same time," and going on to say that the use of chrysin-rich "for 21 days at the doses usually taken as oral supplementation does not have effects on the equilibrium of testosterone in human males."
Chrysin is used to inhibit estrogen. There is no scientific evidence of this, and far too many experts agree that it's useless.
Black pepper
Black pepper is a flowering vine and the most traded spice in the world, according to BMC Plant Biology. The fruits of the plant are dried and used as seasoning or in traditional medicine. Black pepper is an antioxidant that contains a ton of minerals like potassium, calcium, zinc, manganese, iron, and magnesium.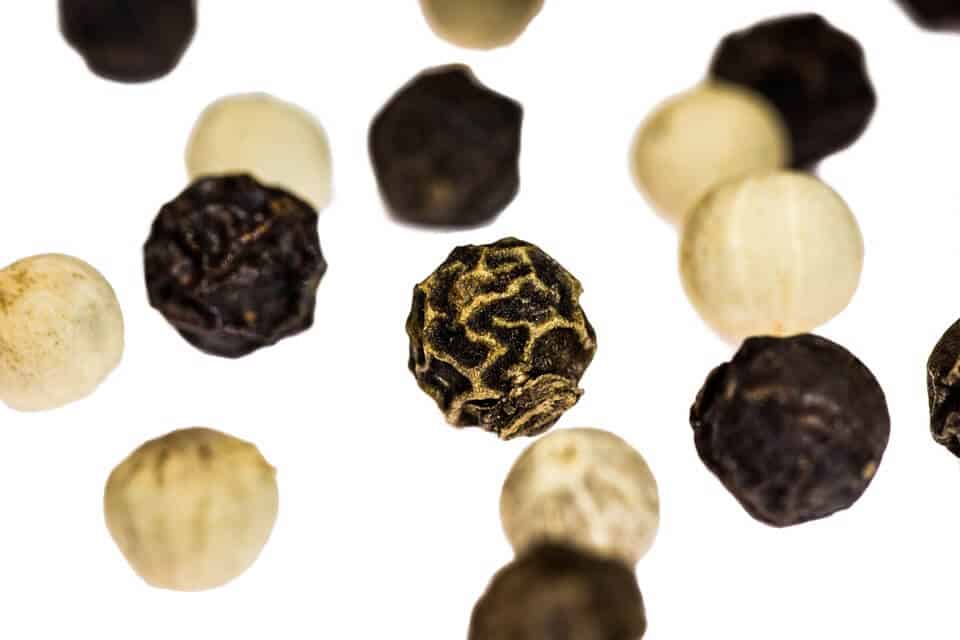 OK, there's a good amount of research surrounding some of these ingredients. This only adds to our confusion as to why some customers just aren't seeing the results they want.
We think the answer may lie in the formula itself – not the individual ingredients.
Side Effects
Blue Star Status Side Effects
It's always smart to investigate the possible side effects of a supplement. It's even smarter when you realize that everyone reacts differently to specific ingredients.
The company claims there aren't any side effects, but we noticed some customers complaining about headaches. We also noticed that the product hasn't been evaluated by the FDA. This made us plunge into the potential side effects of some of the ingredients.
Magnesium
The journal Scientifica says that magnesium is "likely safe" when taken by mouth at doses under 350mg per day. Some side effects include:
Upset stomach
Vomiting
Diarrhea
Vitamin B6
Vitamin B6 is likely safe when used appropriately, but can cause:
Headache
Stomach pain
Loss of appetite
Long-term use of vitamin B6 at high doses is thought to be possibly unsafe, so be careful how much you take.
Saw Palmetto
The journal Drug Safety deems saw palmetto as likely safe for most people. Some common side effects include:
Headache
Nausea
Dizziness
Constipation
Benefits
Blue Star Status Benefits
The benefits of a product are always fun to read, and it's always fun to imagine those benefits being applied to us. Unfortunately, it's not that easy. This product claims a host of benefits including:
Gains in muscle mass
Enhanced libido
Increased testosterone
More intense workouts
Enhanced overall performance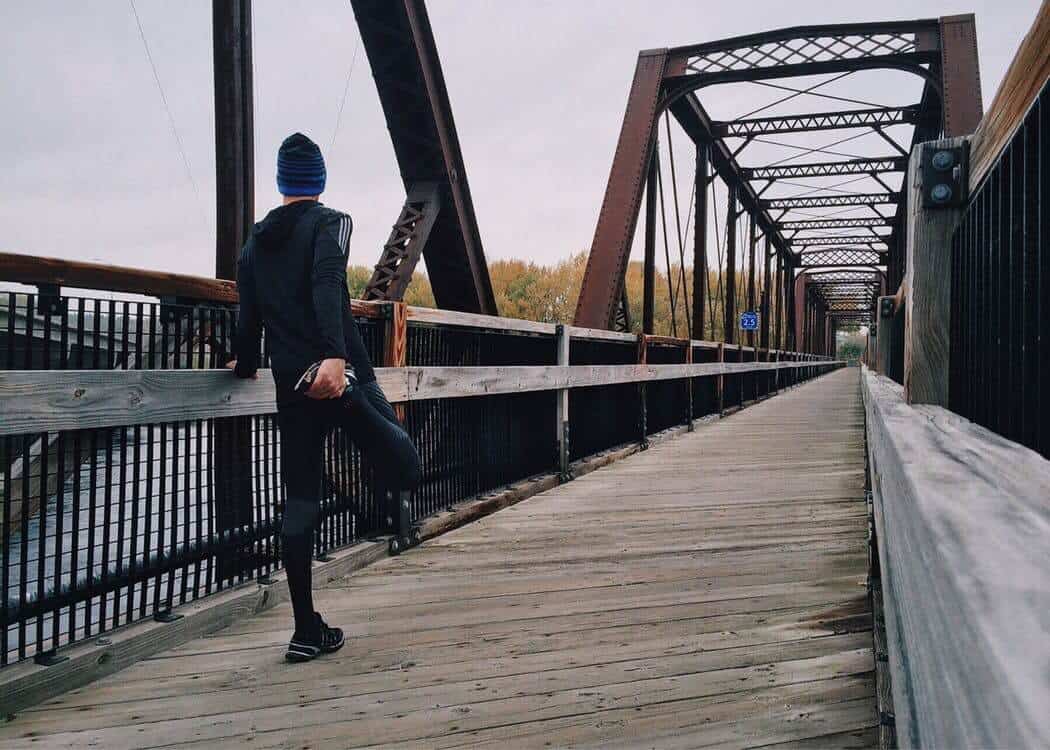 So how do we pick apart what's legit and what's hot air? A good start would be to look at the customer reviews. The reviews on Amazon are well-balanced. There are some who say this supplement does what it claims. Others are just throwing it in the trash.
Does Science Back the Benefits?
This is a great question and something we've been chomping at the bit to figure out. There are some well-researched ingredients in this formula – particularly, black pepper, eurycoma longifolia and fenugreek. Unfortunately, no matter how long we searched, we couldn't locate a single study on this specific formulation.
We like to see studies that a formula works – this just isn't one of those formulas.
Signs of Low Testosterone
Low testosterone may be more common in older men, but could happen to any man at any age. Testosterone generally peaks during early adulthood, and could decrease by 1% each year starting around age 30.
The Journal of Clinical Endocrinology and Metabolism wrote, "These results indicate that recent years have seen a substantial, and as yet unrecognized, age-independent population-level decrease in T in American men, potentially attributable to birth cohort differences or to health or environmental effects not captured in observed data."
Signs of "low T" include:
Erectile dysfunction
Muscle loss
Weight gain
Decreased libido
Rapid hair loss
Infertility
Blue Star Status Company Information
The company behind Blue Star Status is called Blue Star Nutraceuticals. They do have a tab on their website offering a glimpse into their "story." It just doesn't seem to deliver much in terms of actual, helpful information.
The Better Business Bureau says they've been around for a decade and that they're based out of Belleville, ON. Despite the A+ rating the BBB handed them, the only customer comments on the site are negative.
Price
Blue Star Status Price
One lingering issue we found when we read through some customer reviews was the price of the product. Of course, this makes sense if users aren't seeing the results they want.
A 30-day supply (90 capsules) of Blue Star Status will set you back $69.99 though sales pricing as low as $37 is available – if you buy it directly from the website. Amazon sells the supplement too, at around the same price. Despite the fact that Amazon offers free shipping on qualified offers, it's still a pretty steep price for a product with almost as many negative comments than positive.
Where to Buy
You can find this product on many websites, including:
Blue Star Nutraceuticals official website
Amazon
Bodybuilding.com
GNC
Jet.com
eBay
Return Policy
Return Policy
Want to hear some good news? The official website does claim to offer a 100% money-back guarantee.
The customer service is apparently one of their stronger points. They offer 3 different ways to get in contact with a customer service agent:
Email
Calling customer support at 1-866-236-8417
Live chat
Blue Star Status Alternative Products
Of course, you're going to find plenty of male enhancement and testosterone-boosting products out there to choose from. The trick is to find one that works and has the positive customer reviews to reflect that.
Blue Star Status vs. Andro400
Andro400 was the obvious choice to start with here. It has a handful of positive reviews supporting it, with little talk of negative side effects.
Andro400 seems to focus on eurycoma longifolia extract as their main ingredient, which is supported by some research, but we had a hard time locating any studies backing the formula.
The price is where it really starts to lean to Andro400. You can grab 120 capsules online for around $71.00. This makes it considerably cheaper.
Blue Star Status vs. Test Boost Elite
Test Boost Elite is another supplement in the realm of testosterone boosters, offering all the same benefits as Blue Star Status. There is a difference in the formula, Test Boost Elite uses horny goat weed, fenugreek extract and tribulus terrestris among its main ingredients. They are all solid ingredients, shown in studies to be effective, but customers found the formula a bit weak.
This is disappointing to us, because if you use solid ingredients, you need to get the formula just right. Test Boost Elite falls short here.
Another downer were the customer service complaints. Probably one of the biggest negatives surrounding this product was the service department. As we already know, Blue Star Status has the edge there.
Test Boost Elite costs $79.99 for 120 capsules.
Other alternatives to Blue Star Status Include:
What Users Are Saying
"Worked for me! I know some things work for some, but not others. This helped me with overall energy, stamina, recovery, and even a little noticeable size. One bottle down. Just ordered another. Gonna try cycling off with Blade. See what results I get. Start: 191 lbs 18.7% bf after 1st bottle 195 17.9% bf didn't change diet or exercise routine."
"Very disappointed with this product. I watched the videos and followed the regimen. Very little results if any."
"Okay."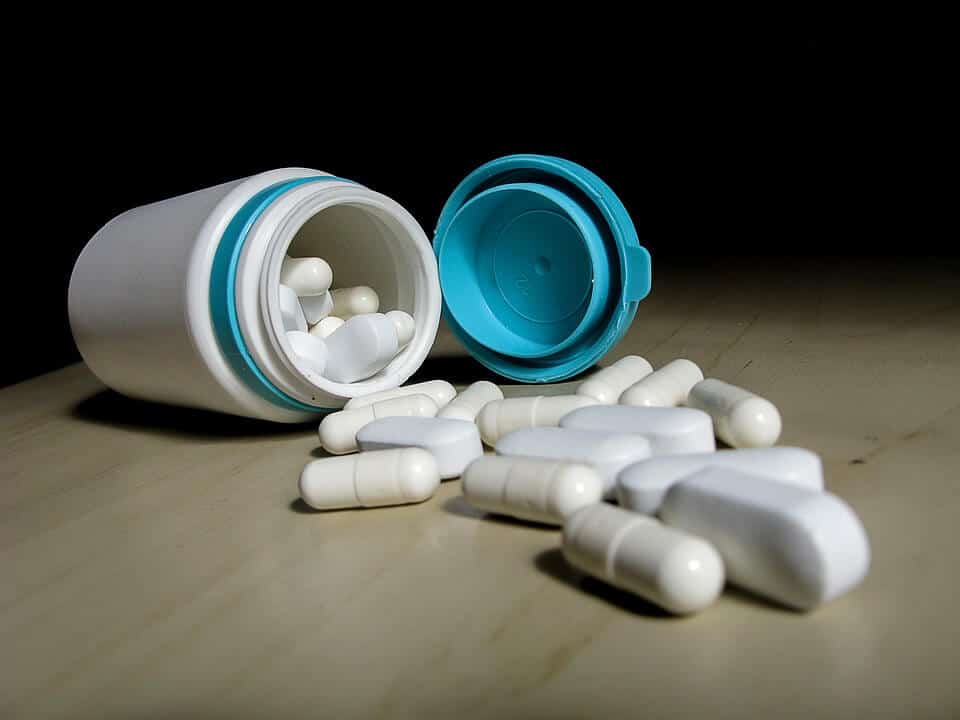 Bottom Line
The Bottom Line on Does Blue Star Status Work?
So will this testosterone-boosting supplement help you gain muscle, deliver higher energy, boost performance, and enhance your libido? The customer reviews out there are a bit lukewarm, but we did like a few things.
They seem to have strong customer service, which is always a good thing. Additionally, their use of fenugreek, eurycoma longifolia and black pepper seem to be solid choices. These ingredients are backed by some research and shown to be effective – but that's where it all stops. Dr. Anthony Dugarte shares, "A multitude of reported side effects coupled with a lack of research means that it's likely best to avoid this product. If your testosterone is low, treatment should include your primary care physician."
Now, we're peering into the list of issues we just couldn't shake:
No scientific research on this formula
Too many potential side effects
More negative customer reviews than we'd like to see
The price is up there
If you're looking to add lean muscle and enhance overall performance, we're thrilled to say there's a support system that can help you adopt healthy lifestyle changes and keep up with them long term.
One of the best products out there is called Noom. It's with lasting changes that you gain success. So, Noom provides just that in the form of lifestyle support. On top of that, the customer reviews are positive – showing users are getting the results they want.
One of the coolest things about this is – the makers so confident that you'll see results with Noom, they're offering a  free trial. That's something you don't see every day.
Learn More About Noom »