Body by Simone Review

- 13 Things You Need to Know
Body by Simone – a fun way to lose weight and keep it off. Can you really dance your way to fitness? Our research team wanted to find out, so we tried the fitness app that Hollywood celebrities swear by.
The team considered user reviews, investigated the company behind Body by Simone, and listened to what leading industry experts had to say about fitness apps. Does Body by Simone live up to its reputation? We're about to give you the bottom line.
Body by Simone can be purchased through their Official Site.
Overview
What is Body by Simone?
Celebrity trainer Simone De La Rue has made her popular classes available on a convenient app. Users can attend live-streaming classes, follow a personalized meal plan, and track their progress. If the name Simone De La Rue sounds familiar, it's probably because she has appeared as a Revenge Body trainer on Khloe Kardashian's popular E! reality show.
Body by Simone workouts combine cardio dance moves with resistance training to help you burn fat and build lean muscle. You can check out BBS on Instagram for a glimpse of these high energy workouts.
Celebs like Taylor Swift and Reese Witherspoon swear by BBS classes to stay in peak physical condition.
Is Body by Simone Available Live?
The Body by Simone App streams daily live classes.
Body by Simone Competitors
Who Created Body by Simone?
BBS is a workout platform from Simone De La Rue, the celebrity trainer and fitness expert who created Body By Simone: The 8-Week Total Body Makeover Plan. She was recently named Hollywood's hottest fitness expert and has worked with the likes of Khloe Kardashian, Naomi Watts, Gina Gershon, and Camilla Alves McConaughey.
After appearing as a Revenge Body trainer on Khloe Kardashian's reality fitness series, Simone De La Rue realized that she wanted to make Body by Simone classes available to everyone. So, she teamed up with nutritionist Kelly LeVeque to launch the BBS app.
How to Contact Body by Simone Customer Service
You can contact Body By Simone via the customer support form on their official website. It can take up to 48 hours to receive a reply.
Scroll below for one of the best products we've seen over the last year.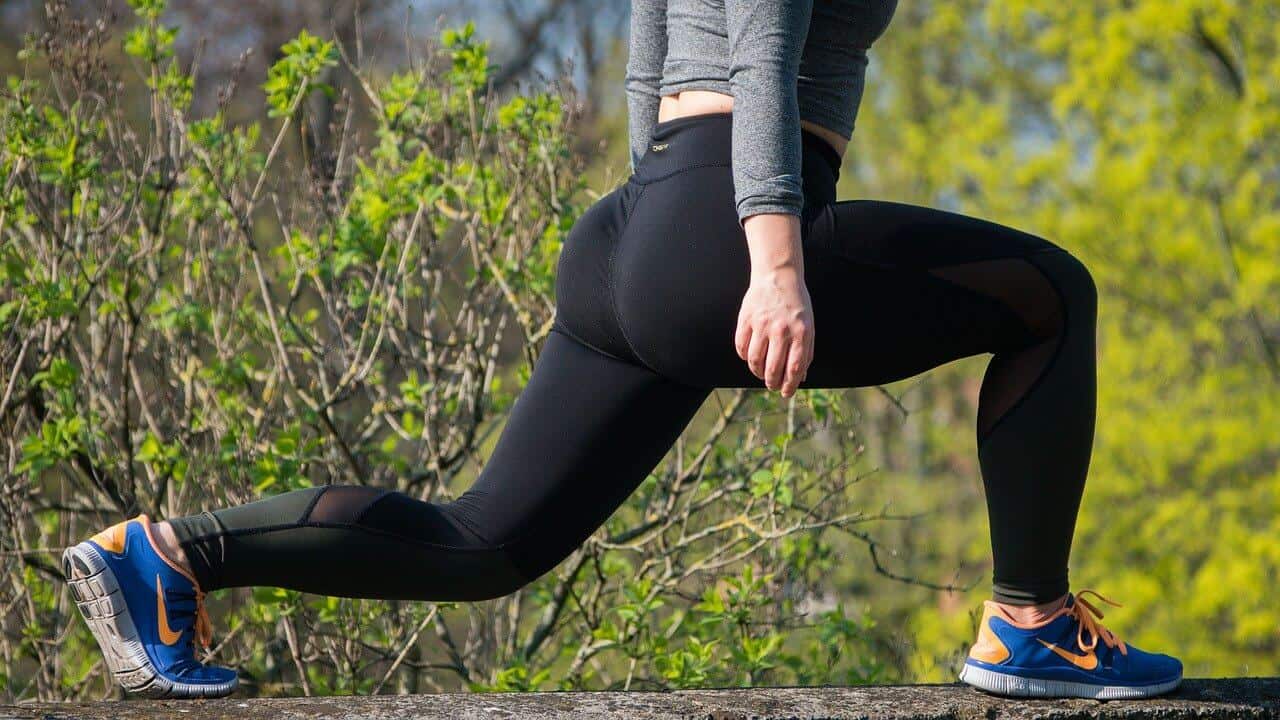 Products From Body by Simone
Body by Simone sells athletic shoes, apparel, fitness equipment, and workout DVDs. You can visit a studio in Los Angeles or New York City. You can purchase a copy of Simone's book, 8-Week Total Body Makeover, on Amazon.
Cost
How Much Does Body by Simone Cost?
The app is $15.99 a month. Discounts are available if you pay for a biannual or annual subscription in advance. Our researchers searched the internet for a Body by Simone coupon code, but we were unable to locate one that works.
Is There a Refund Policy?
Body by Simone does not have a refund policy, but you can cancel your subscription at any time. You can also try the BBS app free for 14 days.
How Does Body By Simone Claim to Work?
Simone De La Rue is a classically trained ballet dancer. She used her dance background to create revolutionary exercise techniques that reduce your risk of injury while building lean muscle and toning problem areas.
The diet plan was created by Kelly LeVeque, a celebrity nutritionist, health coach, and holistic wellness expert. Users can choose between a plant-based or high protein diet. The easy-to-follow recipes include breakfast, lunch, dinner, snacks, and smoothies.
Program Details
Details on the Body By Simone Program
When you sign up for Body by Simone, you'll be asked a series of questions about your fitness goals, problem areas, and body measurements. Using artificial intelligence, the app will provide you with a customized fitness and diet plan.
All of the BBS workouts are high-energy cardio classes based on popular dance moves. There are workouts for beginners, but even the novice classes are intense.
Body by Simone's signature classes include:
Full Body
Dance Cardio
Trampoline Cardio
Hips, Thighs and Butt
Arms, Back and Core
Users can also follow the Body by Simone diet and track their progress in the app. BBS also features a forum where women can chat about their favorite exercises, offer advice to new users, and share healthy meal ideas.
Simone recommends that new users check out her book, 8-Week Total Body Makeover, on Amazon to get the most out of the BBS app.
Does it Integrate With Wearables or Health Programs?
The BBS app doesn't appear to integrate with any wearables.
Weight Loss
Body By Simone and Weight Loss
The Body by Simone reviews we looked at are overwhelmingly positive. Subscribers often share before and after photos of their amazing transformations.
All BBS classes involve cardio. According to a study published in Obesity, cardio can help you burn calories while preserving muscle tone. People who diet without exercising often lose muscle mass as well as fat.
The BBS app also offers high-intensity interval training, commonly referred to as HIIT in the fitness community. A study published in the Australian Family Physician found that HIIT is an effective way to burn fat, tone muscles and increase your resting metabolism.
The BBS provides a full plant-based or high protein diet plan. To lose weight, you need to create a calorie deficit. This can be done through exercise or diet. Combining physical activity with a balanced diet is the most effective way to lose weight. A study published in Weight Management suggests that creating a daily 500-calorie deficit is ideal for anyone trying to lose weight.
Body by Simone Warnings and Side Effects
As we mentioned before, cardio classes are intense, especially for beginners. Ask your doctor for a physical before starting any new diet or fitness plan.
Pros and Cons
Body by Simone Pros and Cons
Pros
Affordable compared to competitors
Positive reviews
Celebrity trainers
Balanced meal plans
14-day free trial
Cons
Even the workouts for beginners are difficult
Requires extra equipment
No coupon codes or promotions
Bottom Line
What Users Are Saying
"Fantastic App, with a wide choice of workouts all hugely enjoyable!"
"This is not a good exercise video. I grew up doing cheer and dance as well as going to dance camps and could not keep up, at least with the dancing. She does not show you what to do, she just does it. And it is fast! So by the time I could repeat her, she had quickly moved onto the next move. She is a great dancer but poor teacher. I would not recommend this video."
"This workout is very challenging and intense. Since I was a beginner when I received this months ago, I won't say it isn't for beginners, but it will take beginners hard work and dedication to be able to make it through the video without feeling like death is imminent and figuring out where in the world your body is supposed to move to next. I found/find the challenge of it super fun and engaging though. Because it is so fast paced, you will not be standing there bored or thinking about what's for dinner because like I said all you're thinking about is your imminent death and putting your body where it goes next, and you also will not get bored because you've learned the moves after a few times through the DVD like one would for most workout DVDs. It's hard and fast paced, but oh so much fun stumbling through the routines and then finally getting it and feeling like dancing queen (even though I probably still look like a rhythmless idiot)."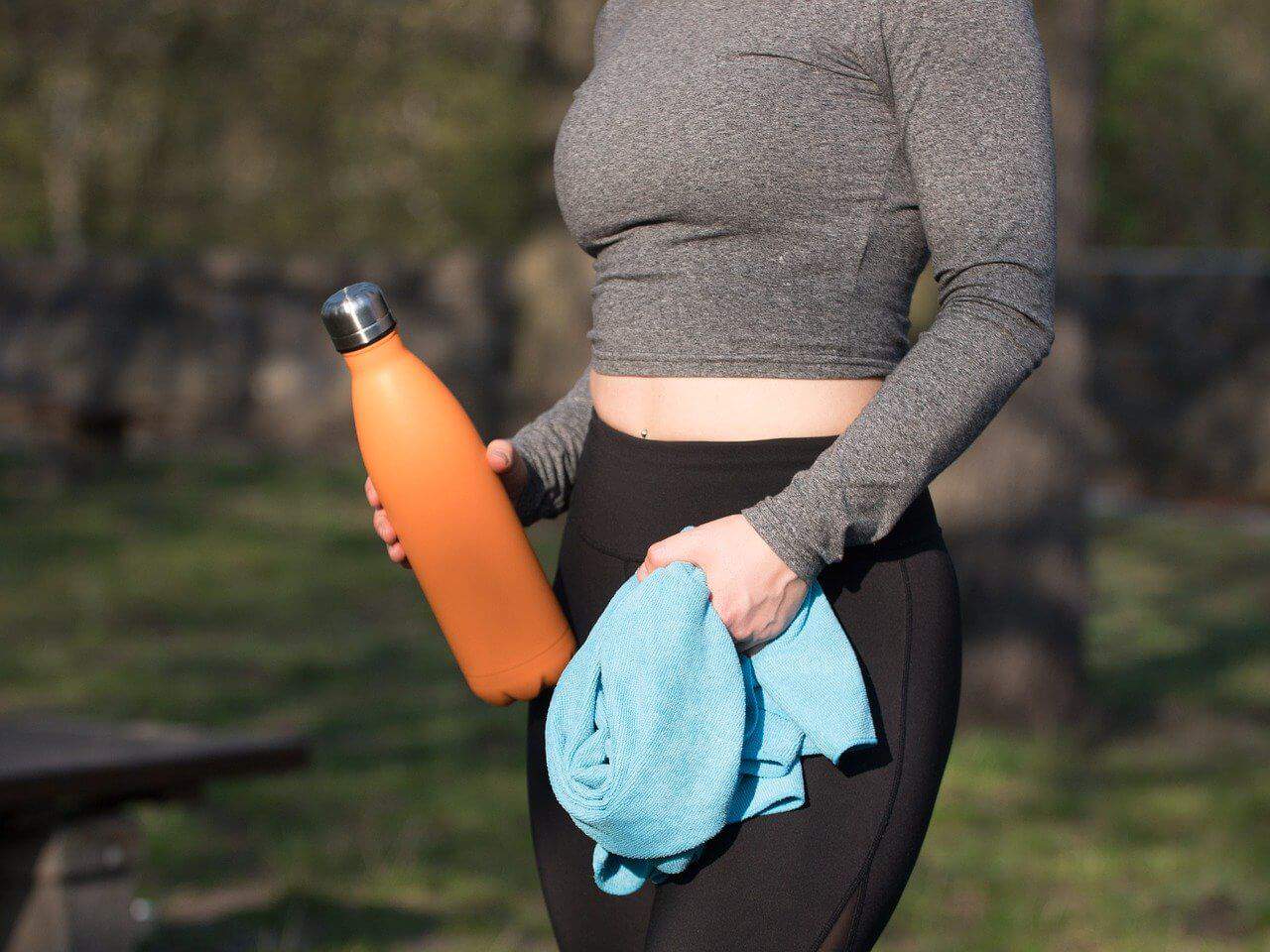 Bottom Line on Body by Simone
Body by Simone is a fun and unique way to get moving, but it's geared towards people who are already in good physical condition. We're afraid that beginners might be intimidated by the fast-paced workouts and complex dance moves. We wish that BBS offered more inclusive classes that the average user could enjoy.
The first steps in your weight loss journey are always the hardest. That's why we love diet apps that cater to all physical fitness levels.
Among the best in weight-loss programs we've found is one called Noom. It takes a lot for us to throw our support behind a plan, but this one hits it out of the ballpark. In one large-scale clinical study involving more than 35,000 men and women, 77.9% of users reported weight loss. That's a fantastic result.
Plus, all Dietspotlight readers can access a free trial offer of Noom, for a limited time.
Learn More About Noom »