Bodydynamix Review

- 9 Things You Need to Know
Bodydynamix – the creator of the popular Slimvance line – is this GNC company worth a try, or is it just another attempt to get money out of consumers?
Our research team took this question to heart and researched the ingredients in the Slimvance line and other Bodydynamix products. They checked out possible side effects, clinical research, and more. Take a look at the bottom line of this supplement company.
Bodydynamix can be purchased through their Official Site.
Overview
What is Bodydynamix?
Bodydynamix is a product line from one of the more popular – and trusted – vitamin and supplement companies – General Nutrition Centers (GNC). The line appears to be focused on weight loss, as all products have some effect on weight in one way or another.
Does it work?
Company and Better Business Bureau
GNC is the parent company for the Bodydynamix formula line. According to the Better Business Bureau (BBB), GNC has been in business for more than 60 years. The BBB file is one of the older ones – it was opened in 1960. The headquarters is located in Pennsylvania, but there are franchise locations all over the United States.
Because GNC locations are owned and operated by individual entrepreneurs and not the parent company, there are BBB pages for shops across the US. However, there is also a main page for GNC Holdings.
As for rating – the BBB rates GNC a D-. There have been more than 140 complaints filed and closed in the last three years. Nearly 40 of those are from the previous 12 months.
Bodydynamix Customer Service
Since Bodydynamix is a GNC company, you'll contact GNC customer service with any issues – order-based or otherwise. To contact the company:
Call: 877-462-4700
Write: 1054 Mountain Laurel Plz, Latrobe, PA 15650
You can also email a representative or live chat on the official website.
Products Similar to Bodydynamix
Products
Bodydynamix Products
What started as a single, now-popular supplement has been joined by several others to create an entire line. The Bodydynamix formula product line includes:
Slimvance Core Slimming Complex
Slimvance Core Slimming Complex Appetite Powder
Conjugated Linoleic Acid
Water Pill
Bodydynamix Diet Detox
Super Citrimax
Scroll below for one of the best products we've seen over the last year.
Ingredients
Bodydynamix Ingredients
Slimvance Core Slimming Complex: moringa oleifera leaf extract, murraya koenigii leaf extract, caffeine anhydrous, garcinia cambogia fruit extract, capsicum annum extract, piperine.
Slimvance Core Slimming Complex Appetite Powder: polydextrose, caralluma fimbriata, moringa oleifera leaf extract, murroya koenigii leaf curcuma ianga rhizome extract, salacia chinesis extract.
Conjugated Linoleic Acid: conjugated linoleic acid (2000mg).
Water Pill: galactooligosaccharides, garlic clove, parsley leaf powder, uva ursi leaf extract, elderberry fruit powder, horsetail rush stem powder, fennel seed powder, corn silk powder, hydrangea root.
Bodydynamix Diet Detox: picrorhiza kurrooa root extract, milk thistle seed extract, n-acetyl l-cysteine, betaine anhydrous, goldenseal root extract, turmeric root extract, EGCG from green tea extract, cranberry fruit extract, melon fruit juice concentrate.
Super Citrimax: garcinia cambogia fruit extract (1000mg)
Details on Ingredients
Details on Ingredients
Among these weight-loss supplements are a few ingredients worth taking a closer look into.
Moringa Oleifera Leaf Extract: moringa oleifera leaf extract is derived from a plant found in Bangladesh, Pakistan, and India. According to the journal Nutrients, it supplies a decent amount of polyphenols, which science says may help reduce inflammation associated with obesity.
Garcinia Cambogia Extract: garcinia is a popular tropical fruit found in hundreds, if not thousands, of weight-loss supplements. A 2015 study in the journal Nutricion Hospitalaria claimed that, after a review of current literature and research, garcinia cambogia might impact weight loss, but studies that say the opposite are also abundant.
One such study, found in the journal Phytotherapy Research, claims garcinia may help with cholesterol levels, but not with weight loss.
Caffeine Anhydrous: we know that caffeine is a stimulant and thermogenic that can wake you up and get you moving in the morning, but it's also an active weight-loss ingredient. By increasing heart rate, caffeine pushes the body to burn more calories. What's more, research shows that "caffeine is effective for enhancing sport performance … when consumed in low-to-moderate dosages …," according to the Journal of the International Society of Sports Nutrition.
Murraya Koenigii Extract: though we found no research that his extract impacts weight loss, we did see a study showing it may help with inflammation – as published in the Journal of Advanced Pharmaceutical Technology & Research.
Caralluma Fimbriata: though commonly used in weight-loss supplements, this appetite-suppressing cactus doesn't really suppress appetite – or help with weight loss, according to Wistar rat research in Biomedicine & Pharmacotherapy.
Conjugated Linoleic Acid (CLA): though research into CLA has been going on for years, there's little agreeance on whether or not it helps with weight loss. We did find a 2004 study published in the American Journal of Clinical Nutrition that showed CLA did help with appetite, calorie intake, and fat oxidation.
EGCG from Green Tea: research into EGCG is abundant, but two types of studies interested us the most. As published in Pharmacognosy Magazine, EGCG has an "anti-fatigue effect." It's also known to work as a thermogenic like caffeine.
Additional research published in the Journal of Nutritional Biochemistry shows EGCG "has the potential to increase metabolic rate at 300 mg dose …"
Weight Loss
Bodydynamix and Weight Loss
Based on the studies and clinical research we reviewed, there are some standout ingredients. We appreciate that there are ingredients in Bodydnamix supplements that science shows can work to help you lose more weight. We especially like ingredients with decades of research like green tea, EGCG, caffeine, and conjugated linoleic acid.
Where to Buy
Where to Buy
It appears that Bodydynamix products are only available through GNC – which is likely because it is a GNC product. Prices range from $19.99 to $59.99 for the most popular product – Slimvance.
Pros and Cons
Pros and Cons
We've collected tons of information and gathered pages of research, but what does all this say about Bodydynamix? Are these GNC products worth a try?
Pros:
GNC – a trusted supplement company created Bodydynamix.
The ingredients were well chosen.
Slimvance has clinical research supporting weight-loss claims.
The prices are affordable.
Cons:
Not all ingredients are worth adding.
Only available directly through GNC.
What Users Are Saying
What Users Are Saying
"Works better than other brands I've tried – This is the only brand I really see a difference. My belly fat has reduced quickly while taking this along with intermittent fasting and light exercise."
"Major headaches and upset stomach – Gave me terrible headaches."
"Good price."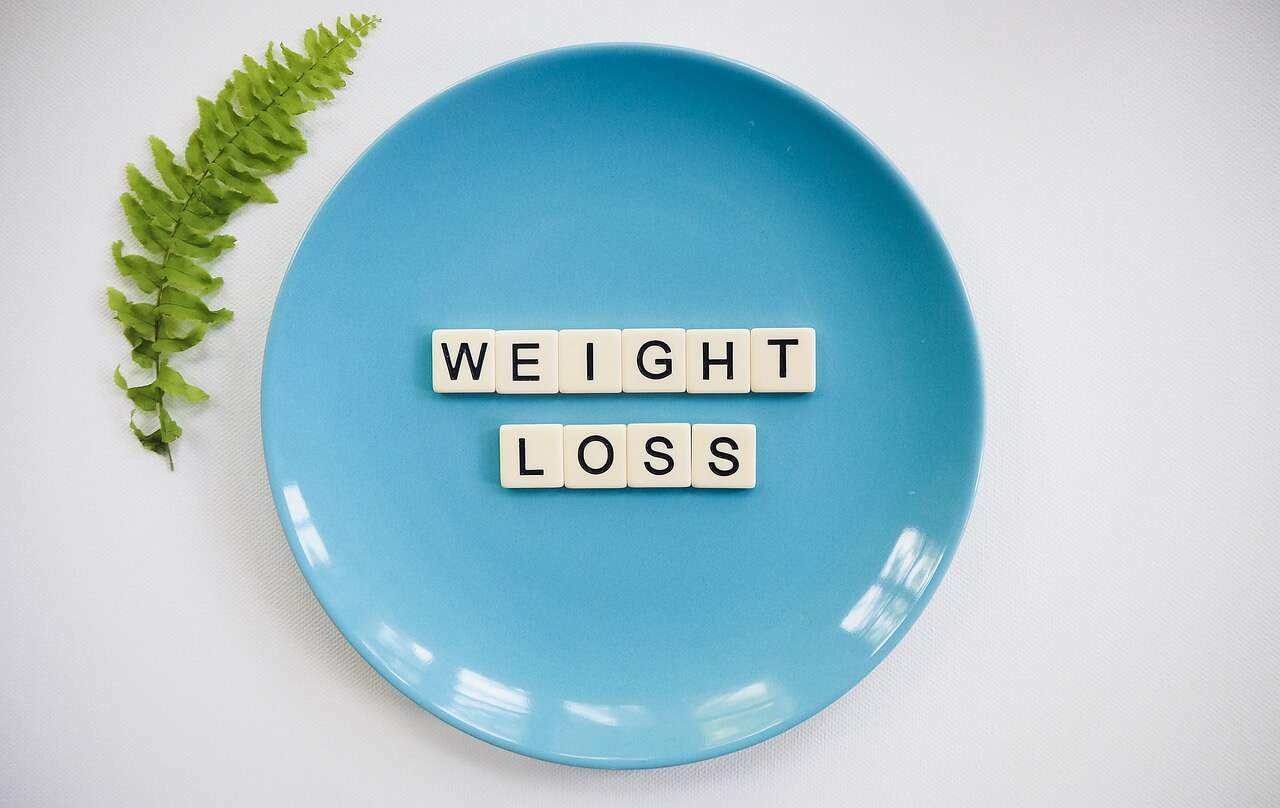 Bottom Line
Bottom Line on Bodydynamix
There are quite a few pros for Bodydynamix products, including the most popular supplement – Slimvance. The only real negative is that some ingredients have more of a filler effect – but no supplement is perfect.
If your time has come and you're ready to lose weight once and for all, we suggest getting support for the toughest of times.
Among the best in weight-loss and support apps is Noom. It's the human coaching, personalized weight-loss plan, customized meal plans, expert articles, extensive food database, and tons of other benefits that set this app apart.
Plus, for a limited time, Dietspotlight readers can access a free trial offer of Noom – so you can give this clinically-proven app a go.
Learn More About Noom »