Bontril Review

- 16 Things You Need to Know
We've heard a lot of buzz about Bontril, so we dug deep and created a comprehensive review, closely examining the side effects, ingredients, clinical studies and level of customer care. We also focused on hundreds of user responses that are posted online. Finally, we compressed and summarized to give you the bottom line.
Overview
What is Bontril?
This prescription medication promotes weight-loss by stimulating the central nervous system and suppressing appetite. Bontril falls into the class of anorexigenic, anorectic and appetite suppressants. Bontril ingredients include:
Phenmetrazine tartrate
Magnesium stearate
Lactose anhydrous
Sodium starch glycolate
Confectioner's sugar
Compressible Sugar
Water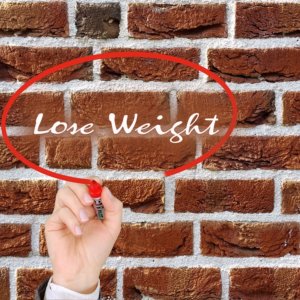 Bontril acts as a stimulant for the central nervous system and is prescribed by a physician to users who are exercising regularly and dieting. The FDA may approve Bontril, but it's not a magic weight-loss drug. It's important to have the proper supervision of healthcare specialists before taking it.
How Did Bontril Start?
Bontril was created to be a pharmaceutical company, known as Valeant Pharmaceuticals in the year 1960. The primary ingredient, phendimetrazine, was discovered in Germany in 1954. The FDA approved it in the year 1960. The patent for Bontril has already expired – still, the Bontril diet pill is one of the most popular prescription drugs for weight management in the USA today. It can be found elsewhere in various generic names like:
Scroll below for one of the best products we've seen over the last year.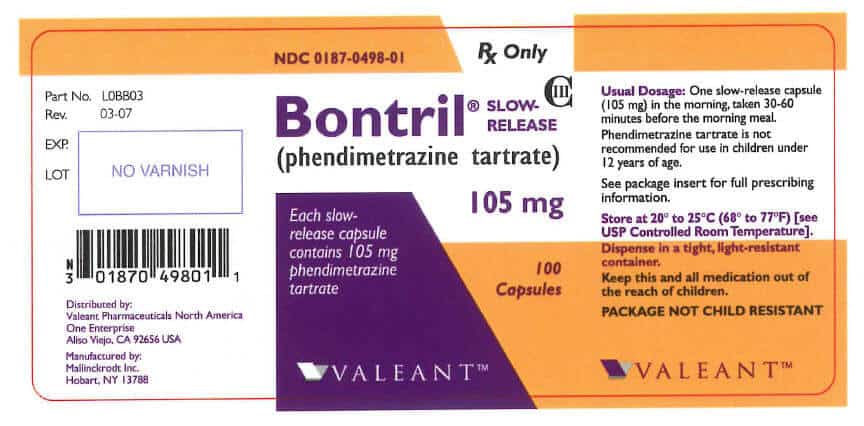 Claims
Bontril Claims
Bontril diet pills, also known as phendimetrazine, claims to be one of the most "efficient appetite suppressants."
Other claims floating around are:
A powerful drug for losing weight
As potent as amphetamine
Once-a-day medication for weight loss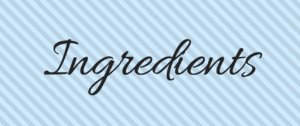 Ingredients
Bontril Ingredients
Let's take a closer look at the components in this supplement and see if we can't better understand how it works and if science backs up the claims.
Phendimetrazine Tartrate
This ingredient is the meat and potatoes of the drug. A doctor usually prescribes it along with exercise, change in behavior and a calorie-reduced diet.
Surprisingly, there isn't much research on this ingredient. The American Journal of Therapeutics talks about phendimetrazine tartrate, but only to point out an adverse reaction. "Rhabdomyolysis is a potentially life-threatening complication reported with higher doses of amphetamines. We present a case of rhabdomyolysis and myoglobinuria developing in a 23-year-old patient after oral administration of phendimetrazine tartrate for 3 days in suggested therapeutic doses."
Magnesium Stearate
This white, water-soluble powder is a magnesium salt of stearic acid, often used as an "anti-adherent" to keep the ingredients from sticking to equipment during the manufacturing process. According to Toxicology Reports, this ingredient is added in many supplements.
There's also some controversy surrounding this ingredient. It can also cause some severe side effects, which we'll get to a bit later on.
Lactose Anhydrous
This "inactive ingredient" is milk sugar found in dairy products like cheese, milk and cream. It has no medicinal properties, but it's important to talk about it since users who are lactose intolerant can experience unwanted side effects from taking a supplement containing this ingredient.
Does Bontril Work?
Like we mentioned before, there is no concrete evidence as to whether this drug will help you curb hunger or burn fat. The diet pill Bontril is a doctor prescribed drug. Pharmacists often recommend it for weight management and its use is intended for a shorter duration of time. So, what we do know is – it can never be a long-term solution for weight loss. Also, there several side effects of Bontril – which, again, we'll get to in a little bit.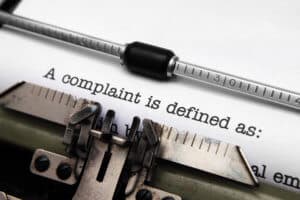 Customer Complaints
Bontril Customer Complaints
If there's one way to determine whether a supplement is worth trying – it's the customer comments. In this case, the mixed reviews were leaning a bit to the negative side. First, let's take a look at the positives:
Another user reported that there was an increase in the level of alertness and energy in their body – but this experience was not shared by everyone.
A vast majority of users complained about the negative side effects. One individual pointed out the habit-forming tendencies of the drug. Others were unhappy with the adverse effects. We list the side effects of Bontril later one in the review.
Benefits & Results
Bontril Benefits and Results
Nowadays, when people are incredibly conscious about health fitness and weight loss, we're all clamoring for the "next best drug." In this case, there isn't much science backing it, so we have to rely on customer reviews, claims from the manufacturer and opinions from medical professionals. Some of the benefits of Bontril are:
It helps increase your heartbeat and maintains a healthy circulatory system
It suppresses appetite and reduces the level of hunger in an individual
Bontril works alongside exercise and diet – only if taken for a short duration of time
It gives the user focus
Increases energy levels
The list can go on and on forever, and we'll still be taken aback by the potential side effects. In our opinion, it's never worth it, especially with so many negative user comments.
When users, under the supervision of a doctor, take a diet pill in the short-term with exercise and lifestyle changes – it's possible to experience weight loss. We just feel that there are safer alternatives out there with more natural ingredients and much better scientific research.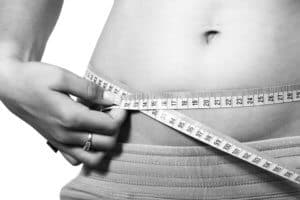 Details on Bontril And Weight Loss
The main reason a doctor prescribes Bontril is for helping obese patients shed serious pounds. We all want to see the science behind the main ingredient, but all that seems to be out there is "interactions", and "side effect" information.
It's said that, if used correctly, it can help reduce weight, which reduces other health risks.
Eating and Weight Disorders did a study on Bontril (along with other weight-loss medications) saying that "This weight loss program using a combination of MMRS and ASM produced significant and sustained weight losses at 52 weeks. Results were better than those typically reported for obesity pharmacotherapy in both short- and long-term studies and also better than those reported for partial meal replacement programs."
Since Bontril is so closely related to amphetamines, we can dive into some of the research surrounding this drug, as well as others like it.
A serotonin-noradrenaline reuptake inhibitor, Sibutramine, was put to the test by the Journal of Human Hypertension. They wrote that "A statistically significant mean increase of 5.6 bpm (±8.25, s.d.) in supine PR from a baseline of 62 bpm was reported in sibutramine-treated patients at week 12, whereas placebo-treated patients had a mean supine PR decrease of 2.2 bpm (±6.43) (P < 0.001). In summary, sibutramine was well tolerated and effective in weight reduction."
Where to Buy
Where to Buy Bontril
Phendimetrazine can be purchased for around $15 on sites like Amazon and in stores like Walgreens and CVS.
Directions
How to Take Bontril
Bontril must be taken orally, once daily, before meals. Also, proper assistance must be taken from the doctors before consuming it. You should also take the drug at least an hour before breakfast. It's important that the medicine is swallowed completely -do not break or crush the capsules. Crushing the pills may destroy the action of the drug and increase the side effects to a huge extent.
The dosage must be appropriately prescribed by a doctor depending on the clinical condition and response of the individuals. Additionally, it's suggested you consume the medication regularly and don't stop abruptly without a doctor's consent.
The possible side effects of Bontril and interaction of the medicine with other drugs must be taken into consideration properly before using the capsule but is something your doctor will most likely discuss with you.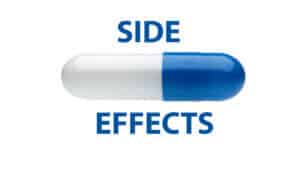 Side Effects
Possible Bontril Side Effects
This one can get a bit serious. The phendimetrazine oral capsule has some seriously unwanted side effects. It's important that individuals are aware of these conditions so that proper medical attention is taken into consideration if such things occur. Some possible side effects include:
Dry mouth
Diarrhea
Indigestion
Flushing
Impotence
Tremors
Restlessness
Headache
Dizziness
Low sex drive
An overdose of Bontril can cause, according to Toxnet:
Abdominal cramps
Lack of consciousness
Blurred vision
Diarrhea
Discouragement
Dizziness or lightheadedness
Irregular heartbeat
Low sexual drive
Tiredness
Lack of concentration and focus
Bontril and Caffeine
Coffee is the most popular beverage in the world, but it's important to remember that the intake of caffeine increases the risks of side effects. It's strongly suggested that while using this medicine you don't consume a lot of foods and beverages with high caffeine content.
Product Warnings
Bontril Product Warnings
Professionals suggest that pregnant women should not use Bontril. Also, people with history of alcohol and drug abuse should not consume Bontril at all.
There are a lot of side effects associated with the drug, so it's wise not to take Bontril for a prolonged period. 2 to 3 weeks is the maximum time limit for which the product should be used. Taking Bontril may also lead to addiction. It's also recommended not to double the dosage of the product.
You may experience symptoms including tiredness, restlessness, blurred vision and many more. So, if you face any of these withdrawal symptoms, it's highly suggested that you consult your doctor immediately.
The Dangers of Amphetamines
Lots of people around the world take amphetamines for weight loss, and many of them underestimate the dangers. Just because amphetamines are prescribed by a doctor, doesn't mean they aren't potentially dangerous. With a drug like amphetamine and those similar, it's important to talk with your doctor and to discuss the potential side effects before taking it. Amphetamine overdoses can happen, as well as dependencies, and organ damage.
Depression
It's said that amphetamine use over a long period can cause severe depression when not taking the drug. This happens when the storage of a user's neurotransmitters are depleted. These neurotransmitters control our ability to feel happiness and pleasure.
Anorexia
As these stimulants are typically prescribed as appetite suppressants, sustained amphetamine use drastically slows the digestive process. Experts say that users can get caught up abusing the drug, they may overlook what they're eating – or not eating…After some time, malnutrition can become a problem.
Addiction
As you already know by now, Bontril and amphetamines can be addictive. Prolonged use of amphetamines can lead to a tolerance of the drug. This makes the user require more of it. This vicious cycle continues until the user is completely addicted and needs to seek immediate medical care.

Bontril Alternatives
Bontril alternatives include:
Orlistat
Benzphetamine
Lorcaserin
What Users Are Saying
"Took my first one after lunch and had no appetite the rest of the day."
"…it made me ridiculously irritable, and mean all the time but I did lose 15 lbs on it."
"I lost 6 pounds on the first week of taking Bontril, then no more lost. I didn't have cravings at first but after 3 weeks I am hungry again."
Bottom Line
The Bottom Line on Bontril
Well now, has the time come to rush out for this one? It's good to see that Bontril is regulated by doctors and pharmacists. This way you do not have to worry about the correct dosage. Then again, we are certainly leery of all the side effects that can occur while taking this drug. You should also be aware that Bontril is only intended to be used for a short period of time, so it's not a long-term solution for weight management.
Bontril Cons:
Way too many possible side effects
Too many restrictions
An addictive drug
Lack of solid research for weight loss
If you'd like to see more significant fat loss results, we advise you to go with a diet program that is backed by solid clinical research and doesn't require a prescription.
Among the best weight-loss plans we've ever seen this year is one called Noom. Get this – the diet program offers you human coaching, personalized meal plans, extensive food tracking, and more. Plus, people are seeing great results.
Also, Noom is offering all Dietspotlight readers a free trial, which is a very good sign.
Learn More About Noom »