If you haven't heard the whispers, there's a new product that's caught the eye of the supplement industry. Out of the more than 50 testosterone products we've reviewed over the last year, our product called Boost is our 2018 Editor's Choice.
Boost can be purchased through their Official Site.
Overview
Boost Secret Sauce, Revealed
The formula is a blend of Testofen®, tribulus terrestris, fenugreek seed, coleus forskohlii, plus five other ingredients. We like that Boost references multiple published studies to support supplement claims.
Here are the ingredients at a glance:
Testofen®: a fenugreek extract standardized to 50% Fenuside. The extract has been clinically tested on humans in several double-blind, placebo-controlled studies published in Aging Male, Phytotherapy Research, and more.
Tribulus terrestris: a part of Chinese and Ayurvedic medicine for centuries, has been used as an aphrodisiac and a treatment for impotence. Eastern European folk treatments claim tribulus terrestris works to improve muscle strength. One study published in Life Sciences found it to have aphrodisiac activity.
Eurycoma longifolia: a plant that originated in Malaysia and Indonesia. Like tribulus terrestris, eurycoma longifolia has a long history in folk medicine. According to Natural Product Communications, the herb may be suitable for male infertility.
Fenugreek: seed extracts and seeds are consumed in Europe, Asia, and the Mediterranean as a food product. Locals claim it has a maple syrup-like flavor. The oldest known use of fenugreek seeds dates to 4000 BC. Studies published in the Journal of Nutritional Science and Vitaminology, Journal of Sports Science and Medicine, and Amino Acids found the ingredient to increase energy, endurance, and exercise recovery.
Boost offers more than just support for the symptoms of low testosterone. There are other signs of aging that can occur over time.
Horny goat weed: In addition to fighting erectile dysfunction, has been shown to support the production of new blood vessels and relax smooth muscles to increase blood flow, according to studies published by the American Chemical Society and the Journal of Sexual Medicine. 
The formula also packs in coleus forskohlii, horny goat weed, milk thistle extract, alpha-lipoic acid, digestive proteolytic blend, and black pepper extract.
Testosterone
Did You Know This About Testosterone?
Testosterone levels affect more than libido, erectile function, and muscle growth. There are some issues an increase in testosterone can fight that you may never have considered, like:
Improve cognitive function in aging men
Support bone growth
Fight the onset of metabolic syndrome
Improve mood
Increase the absorption of calcium
It isn't just about how you perform in the bedroom or gym but about achieving a better quality of life. Boosting testosterone levels can fight the signs of aging in ways you may never have thought possible.
Scroll below for one of the best products we've seen over the last year.
Final Verdict
And The Final Verdict on Boost
In addition to solid science, another reason why Boost wins this year's Editor's Choice is the makers of the product have been in business for 7 years and have sold to over 200,000 customers.
As it turns out, unlike many other testosterone supplements, we found the main ingredient in Boost can help healthy, aging men:
Increase testosterone levels
Improve sexual function
Reduce age-related symptoms associated with androgen decrease
Heighten performance and boost muscle mass
What Users Are Saying
What Users Are Saying
"Loved, when will they be back in stock?"
"Product didn't do anything for me."
"The potency – the amount of strength that I have received."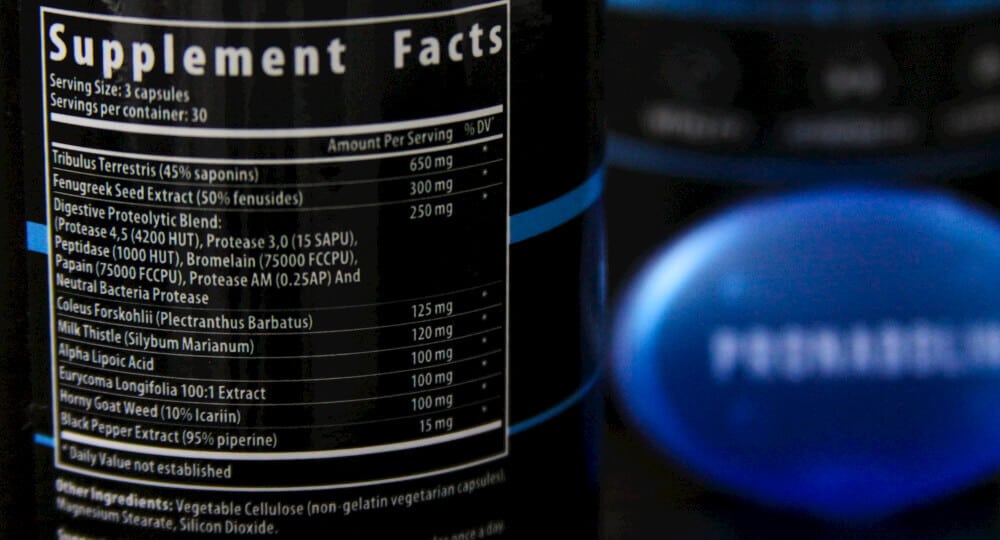 Bottom Line
Bottom Line – Yes, Boost is Worth It
We're so confident in our product that we're offering every customer Boost at a discounted price, plus a pill case and a 33-page 21 Cheat Foods Guide. Boost also offers fast and reliable worldwide shipping.
Click here if you're interested in discounted bottles of Boost. We heard the supplement has been in hot demand lately. If you're not able to order online now, you can check back in a few weeks to see if supplies have been replenished.
Try Boost Today »