C25K Review

- 12 Things You Need to Know
C25K – a running app that takes you from the couch to the race in eight weeks, but does it really work? This program's popularity has been growing for some time, so our researchers decided to take it on.
The team dug through everything from user comments to research on running to details on the app's creators. What did they find? Does C25K work as claimed? Check out the bottom line.
C25K can be purchased through their Official Site.
Overview
What is C25K?
C25K, or Couch to 5K, is a popular running app designed to move the user from a couch potato to a 5K runner. The program has been around for several years and has undergone various updates and changes to improve user experience and results.
The official website assures the program is designed for first-time runners, and, according to Couch to 5K, millions of people have finished the program – which is a pretty fantastic claim.
Does it work?
Is C25K Available Live?
We found no indication that C25K is available in a live version. We verified this by reviewing the program's social media pages, including YouTube. No live streams or videos have been shared.
Who Created C25K?
Zen Labs Fitness created C25K. According to the official website, the company has been featured by the likes of:
Forbes
Mashable
Time
The Washington Post
The New York Times
Digital Trends
And more
There is very little information on the company, however. There is no Better Business Bureau page, no contact information, no About Us page – nothing.
Based on a profile on CrunchBase – the headquarters is located near San Diego, California, and the company was founded in 2011 by Bradley Duong and Michael Moon. Both Duong and Moon have backgrounds in Engineering.
Products Similar to C25K
Customer Service
How to Contact C25K Customer Service
There is a contact form on the official C25K website. We found a similar contact form on the Zen Labs Fitness website. Aside from the contact form, you can email contactus@zenlabsfitness.com.
Scroll below for one of the best products we've seen over the last year.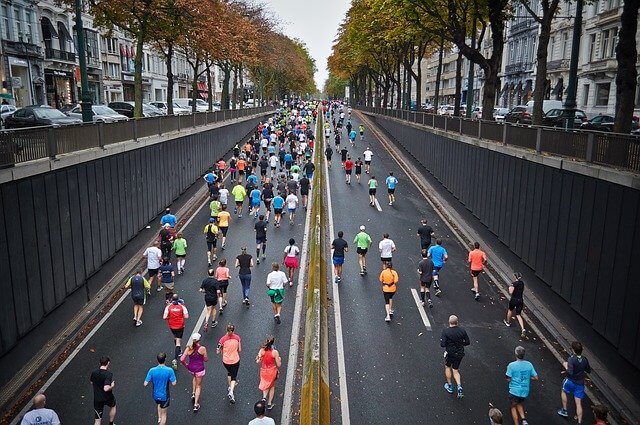 Other Products
Other Products From the Makers of C25K
Zen Labs Fitness offers many apps in the health and fitness category. These apps include:
531 Workout
5X5 Workout Pro
C25K Pro
10K Pro
13K Pro
26.2K Pro
Pedometer
7-Minute Workout
100 Pushups Challenge
200 Situps Challenge
200 Squats Challenge
20 Pullups Challenge
Sleep Cycle Pro
Sleep Sounds
Cost
How Much Does C25K Cost?
The basic C25K app is available free for download from the iOS and Android app stores. There is a Pro version with advanced features available for a one-time cost of $4.99. In-app purchases are available but not required.
Is There a Refund Policy?
There is no evident return policy or guarantee for C25K Pro or in-app purchases. Often, businesses will share these policies in the company's Terms and Conditions, but there's no link to the website's Terms and Conditions.
Does It Work?
How Does C25K Claim to Work?
Couch to 5K claims to help a user new to running advance from beginner status to full-fledged 5K runner in eight weeks. You do not need to be an advanced runner or even familiar with a 5K race to use the program.
Program Details
Details on the C25K Program
C25K is a progressive app that spans eight weeks. The program's premise is that users start out alternating between walking and running, with walking being the focus in the beginning.
As the user gets stronger, the balance between walking and running eventually favors running, which is how the user trains for a 5K race.
There are three workouts each week with break days between the workouts. You can expect to work out between 30 and 40 minutes, including five minutes to warm up and five minutes to cool down. So, you're actively working out for 20 to 30 minutes.
Does it Integrate With Wearables or Health Programs?
Does it Integrate With Wearables or Health Programs?
Yes, C25K integrates with a variety of wearables and programs. You can integrate with:
Fitbit Wearables
Garmin Wearables
Apple Watch
Amazfit Wearables
Apple Health
Google Fit
Weight Loss
C25K and Weight Loss
If you go based on the program's name, Couch to 5K, you can assume weight loss is possible. The design was developed to help people new to running, or people stuck on the couch, gradually improve physical fitness. Anyone who moves from not exercising to training for a 5K will likely lose weight, but only if a well-thought-out eating plan is followed. You can't eat 5000 calories a day and expect to lose weight no matter the program you follow.
Research published in a 2016 edition of the Journal of Sports Medicine and Physical Fitness shared, "An average running distance of more than 5 km per week in runners who took up running to lose weight combined with a targeted diet change seems effective in reducing fat mass over a one-year period among novice runners."
It appears that at least some research supports the idea that running is better for losing weight (and fat) than walking, according to a 2014 publication of Medicine and Science in Sports and Exercise.
It's also important to note that physical activity is about more than just losing weight. The activity can offer improvements in overall health and some condition-specific improvements in obesity-related conditions, in the absence of weight loss, as per Progress in Cardiovascular Diseases.
Warnings
C25K Warnings and Side Effects
Yes, C25K is designed for beginners, but that's not to say everyone should jump right in. If you have concerns about your health, have been diagnosed with a medical condition of any kind, are taking medication, are pregnant, or a long list of other health considerations, talk with your healthcare provider before you start to train for a 5K.
Some activity-specific side effects may include:
Sore muscles
Fatigue
Dehydration
Difficulty sleeping
Shin splints
Pros and Cons
C25K Pros and Cons
What's the final say on C25K? Is it worth a try or just another app that promises more than it can deliver?
Pros:
The basic program is 100% free.
The Pro version is less than $5.
Designed for beginners to running.
More than one million people have finished.
Many well-respected companies have featured the app.
C25K integrates with various apps and wearables.
Cons:
Not everyone will finish eight weeks ready to run a 5K.
What Users Are Saying
What Users Are Saying
"This program REALLY works!! It builds stamina in a day-by-day gradual increase that totally sneaks up on you. Started at a very easy pace and worked up to having me actually place 2nd in my age group at a local 5K!"
"A very poor app. Trying to do anything in the app is confusing and often frustrating. Basic functions are hidden from the user. For example I was in a no cell phone zone and could not even USE the music playing feature, even though I had my own playlist and songs. This app is terrible if you are used to having basic functionality under your control. In addition if you 'miss' the opportunity to load your run into MyFitnessPal after a run, you cannot go back and do so again. It's like a company went out of their way to annoy the user base and limit basic functionality."
"Works really good. Nice layout, and easy to use. Kudos and thanks to the app developers! Only issue is sometime the map /route tracking is more often than not, incomplete. This may be due to me not having the app in the foreground sometimes. I'll update this review after confirming, if I'm allowed to update reviews that is."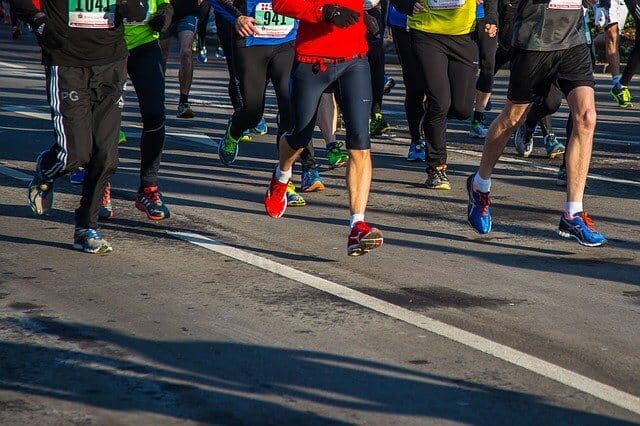 Bottom Line
Bottom Line on C25K
We love C25K. The app has been around for years, and Zen Labs has done nothing but improve the program over time. It starts slow, progresses over eight weeks, and works for new runners and current runners. The biggest downside is that the program may not be suitable for some, based on weight, activity level, and overall health.
Weight loss is a complicated process, but there is help out there to make everything run more smoothly.
Among the best in apps for weight loss is Noom. The program incorporates psychology, health education and lessons, changes in eating habits, and personal coaching to ensure the user loses weight and keeps it off. Noom has been clinically proven to promote weight loss and weight maintenance.
We're excited to offer all Dietspotlight readers special access to a free trial offer of Noom today – available for a limited time.
Learn More About Noom »