CelluAid Review

- 13 Things You Need to Know
CelluAid claims its products help reduce cellulite levels, but what makes this brand different from other creams? Can this product help you lose weight as well? What does the research say about cellulite reduction?
To find out the answers to all your questions, our research team started hunting, uncovering everything from the product's ingredient list, claims, potential side effects, and more. Make sure to check out the bottom line to read our final take on this cellulite cream.
CelluAid can be purchased through their Official Site.
Overview
What is CelluAid?
CelluAid is a vegan-friendly cellulite treatment brand that promises to help you tone dimpled skin in your problem areas. CelluAid is available in both cream and gel form.
Before delving deeper into this cellulite cream, let's take a look at some of the ingredient research:
CelluAid Competitors
Who Makes CelluAid?
CelluAid is based in Los Angeles, California. There is no information available about the company online. We're not sure who founded CelluAid, but its official Facebook page was launched in January 2020. The Better Business Bureau does not have a file on the company either.
CelluAid Customer Service
You can contact CelluAid online or by telephone.
Telephone: 1-888-844-6105
Email: support@celluaid.com
Scroll below for one of the best products we've seen over the last year.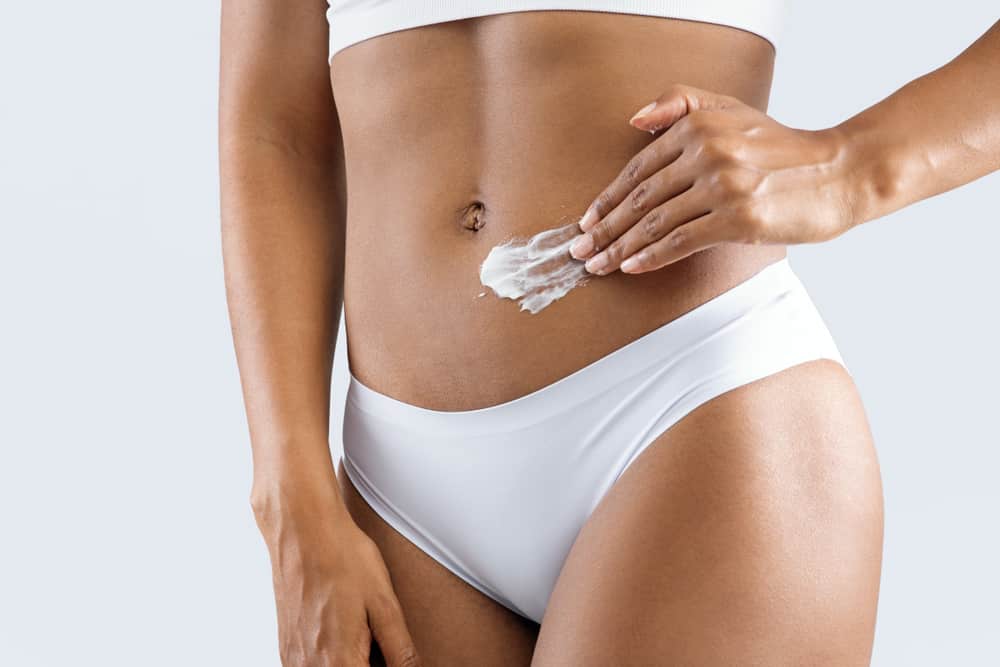 Claims
CelluAid Claims
CelluAid claims that this cruelty-free cellulite treatment will tone dimpled skin, minimize the look of cellulite, and promote the burning of fat stored in the body's cells to "slim" the fat cells and improve your appearance.
Ingredients
CelluAid Ingredients
CelluAid has two flagship products. The gel is made from the same cellulite cream formula as the lotion, with several herbal ingredients.
CelluAid Lotion
Quinoa Seed Extract
Squalane
Adiposlim
Hyaluronic Acid
CelluAid Gel
Caffeine
Aloe Leaf Juice
Arnica Montana Flower Extract
Centella Asiatica Extract
Ivy Extract
Details on CelluAid Ingredients
CelluAid Lotion
Quinoa Seed Extract
Quinoa is a grain that is high in antioxidants, as per the Journal of Medicinal Foods.
Squalane
Squalane is a hydrogenated form of squalene, a lipid produced by your skin's cells.
Adiposlim
Adiposlim is a proprietary blend of lauric acid and proline. CelluAid claims that Adiposlim promotes the breakdown of fat when applied topically, but our researchers found no evidence to support these claims.
Hyaluronic Acid
A review from the Journal of Clinical and Aesthetic Dermatology found that hyaluronic acid may reduce redness and minimize the appearance of skin wrinkles when applied topically.
CelluAid Gel
Caffeine
People have been using coffee scrubs for decades to reduce the appearance of cellulite, and research from the International Journal of Cosmetic Science suggests that the caffeine in coffee dilates blood vessels under the skin and increases blood flow, which can temporarily reduce the appearance of cellulite.
Aloe Leaf Juice
Researchers for the Iranian Journal of Medical Sciences revealed that aloe is used topically to treat dry skin. Aloe's unique ability to retain moisture makes it a popular choice for skincare products.
Arnica Montana Flower Extract
Arnica Montana is the toxic yellow flower commonly known as wolf's bane. Research on this extract is limited, but a study from Planta Medica suggests that the Arnica Montana flower may have anti-inflammatory properties.
Centella Asiatica Extract
Centella Asiatica is a perennial plant found in the wetlands of Asia. In 2010, the Indian Journal of Pharmaceutical Sciences revealed that Centella Asiatica may promote faster healing in wounds and burns.
Ivy Extract
Ivy is another plant used in traditional medicine to treat burns. Unfortunately, we found no studies that suggest it's an effective treatment for any skin conditions.
Does CelluAid Work?
CelluAid claims that its products are backed by real science, but they failed to provide the clinical trials to prove it. Judging by the CelluAid ingredients, this cellulite treatment brand is likely an effective moisturizer, but there is no proof that it will minimize the look of cellulite.
Our researchers checked out the CelluAid before and after pictures on the company's website, and the results are amazing, but we have no way of knowing if the pictures are photoshopped.
Overall, the CelluAid reviews are mixed.
Weight Loss
CelluAid and Weight Loss
Many products make promises about targeted weight loss, but most experts agree that using creams and transdermal patches for spot reduction is not an effective way to lose weight.
According to the British Journal of Nutrition, the active ingredients in creams and patches are often unable to pass through the skin's barrier due to the size of the ingredients' molecules. They may temporarily make your skin appear smooth, but don't expect to see a reduction in fat cells.
Side Effects
CelluAid Side Effects
CelluAid users have reported experiencing itching, tingling, swelling, and rashes at the application site.
How to Use CelluAid
Massage your CelluAid cream or gel into your problem areas. CelluAid works best on your thighs, upper arms, hips, and butt. Apply once in the morning and once before bed.
Cost and Where to Buy
CelluAid is only available from the CelluAid online store. The CelluAid price is $74.95 per bottle, but you can save money by ordering multiple bottles.
Pros and Cons
Pros and Cons
Pros
It is cruelty-free and vegan-friendly.
This supplement has some positive reviews.
Cons
There is little company transparency.
CelluAid is expensive, especially if you use it multiple times a day.
The product has not been tested in clinical trials.
What Users Are Saying
What Users Are Saying
"I am happy with my purchase of the cellulite cream from Celluaid. I had an excellent Customer service experience, and I feel that they genuinely care about the results of this product on different individuals; they simply want you to get the best from their product. I have been using the product twice a day for about a month now, and my skin has shown visible results! My only issue with this cream is that you suggested we use it to 8weeks to see the tangible difference and I felt a tube of this product should have lasted for that duration but it doesn't. So I will have to buy more and the size isn't so big. Anyway, I noticed a difference at the second week and I've continued using it since then, for that I will recommend this product to others!"
"After reading some of the reviews I was sure that this product would give me the results I was looking for, this product is not working well I've used other cellulite creams with great results so I know the difference I will never purchase this again! It was an absolute waste of money."
"This is my second tube, and I can definitely see the difference in a period of four months. I use the Celluaid cream in addition to my daily workouts. I have experienced firmness around my arms and stomach, and I'm really pleased. I recommend this product. I'm finally achieving my dreamy skin. I know it takes longer time."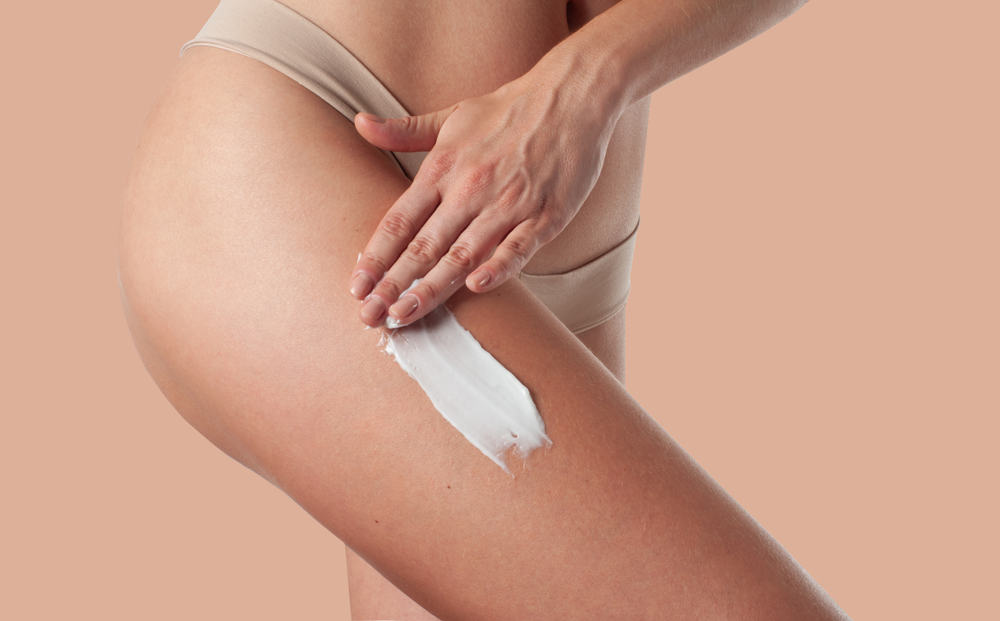 Bottom Line
Bottom Line on CelluAid Results
When it comes down to the facts, CelluAid may not be the best weight-loss solution. We love that the product itself is vegan-friendly and has some positive reviews, but the product can be expensive. Plus, the product isn't backed by a lot of science.
Losing weight can be hard, but it doesn't have to be with personalized options in place that are backed by clinical trials.
One of the best weight-loss programs available on the market right now is one called Noom. This system used psychology-backed tactics, personalized meal plans, 1:1 coaching sessions, community support, health tracking tools, and so much more. They want to support you in every way possible to help you lose weight – and their system is backed by multiple published clinical studies showing they can do just that.
Ready to give this system a try? Right now, all readers have access to a free trial offer of Noom.
Learn More About Noom »