Cellucor P6 Review

- 12 Things You Need to Know
Cellucor P6 claims to boost men's testosterone levels in a "safe and effective way." It contains several promising ingredients, like ashwagandha and mucuna pruriens. With that being said, we came up short when we tried to find substantial evidence on their effects on things like appetite suppression and increasing metabolic rate.
Even though some of Cellucor P6's ingredients could help you shed some pounds, our crew has its doubts about this supplement. In the end, we delved deeper into this "erogenic testosterone booster" and summarized all the essential facts on its ingredients to give you the bottom line.
Cellucor P6 can be purchased through their Official Site.
Overview
What is Cellucor P6?
Cellucor P6 is a line of testosterone boosters. Some of the ingredients include ovine placenta powder, stinging nettle root, saw palmetto fruit, Tribulus fruit, clary sage, myrica rubra bark, wild yam, ashwagandha, and agaricus bisporus. According to the Supplement Facts label, the user is to take two capsules each morning and evening. Cellucor P6 supposedly improves virility, boosts testosterone levels, and enhances muscle strength.
As of February 2021: The new Cellucor P6 ingredient label shows the ingredients as:
KSM-66 Ashwagandha Root Extract
Ovine Placenta Powder
Agaricus Bisporus Fruit Extract
Wild Yam Fruit Extract
Stinging Nettle Root Extract
Eurycoma Longifolia Root Extract
3,3'Diindolylmethane
Cellucor P6 comes in an original formula and several skews, including Cellucor P6 Extreme, Cellucor P6 PM, and Cellucor P6 Chrome. The differences between these respective formulas will be discussed below.
There are no reports of when Cellucor P6 hit the shelves, but the parent company, Nutrabolt, began operations in 2002. The official website, local supplement stores, and third-party retailers sell the product. We like that we found some favorable customer comments and that it contains a few natural ingredients, but read on…
Does Cellucor P6 work?
Indian Journal of Psychological Medicine — " …a high-concentration full-spectrum Ashwagandha root extract safely and effectively improves an individual's resistance towards stress and thereby improves self-assessed quality of life."
Phytotherapy Research — "Clary sage oil has antidepressant-like effect, and KBDI-II inventory may be the most sensitive and valid tool in screening for depression status or severity."
Acta Pharamacologica Sinica — "Several clinical studies showed the superiority of SPE [saw Palmetto extract] over placebo and its comparability to prescribed medications and that many patients appear to reap benefits from SPE should be considered."
Cellucor P6 Competitors
The Company Behind Cellucor P6
Cellucor is a sports nutrition brand from the nutritional life sciences company Nutrabolt, headquartered in Bryan, Texas. Nutrabolt was founded in 2002 and has recently been consecutively named to the prestigious INC 500 | 5000 list in 2011-2013 as one of the fastest-growing private companies in the United States.
Cellucor, Nutrabolt's lead sports nutrition brand, has also recently received industry top honors, including GNC's "Vendor of the Year" and "Best Product Innovation" awards and Bodybuilding.com's "Pre-Workout of the Year" and "Breakout Supplement of the Year" awards this past year.
On April 4, 2017, Nutrabolt acquired Scivation, one of their principal competitors. Scivation is mainly known for a BCAA blend called Xtend. An acquisition of this size speaks to Nutrabolt's financial health within the marketplace.
Cellucor's customer service department can be reached by phone at 866-927-9686, on Twitter @cellucor, and by e-mail at support@cellucor.com.
Scroll below for one of the best products we've seen over the last year.
Ingredients
Cellucor P6 Ingredients
The ingredients in the Cellucor P6 formulas vary between blends. Below is the label for the current Cellucor P6 blend, now called Cellucor P6 Original:
With such a diverse ingredient list, it can become difficult for a user to determine which ingredients are effective and safe. Below is an overview of some of the key ingredients found in the various Cellucor P6 blends.
Alpha GPC
Alpha GPC is intended to improve cognition, according to the journal Pharmacology, Biochemistry, & Behavior.
According to the Journal of the International Society of Sports Nutrition, Alpha GPC improved peak force in resistance training. "When administered 90 minutes prior to resistance exercise, increases post-exercise serum GH (Growth Hormone) and peak bench press force."
Ashwagandha
Ashwagandha is a natural extract and has been consistently proven in clinical studies to lower cortisol (stress) levels. In lowering cortisol levels, Ashwagandha has been shown to have a positive effect on testosterone levels.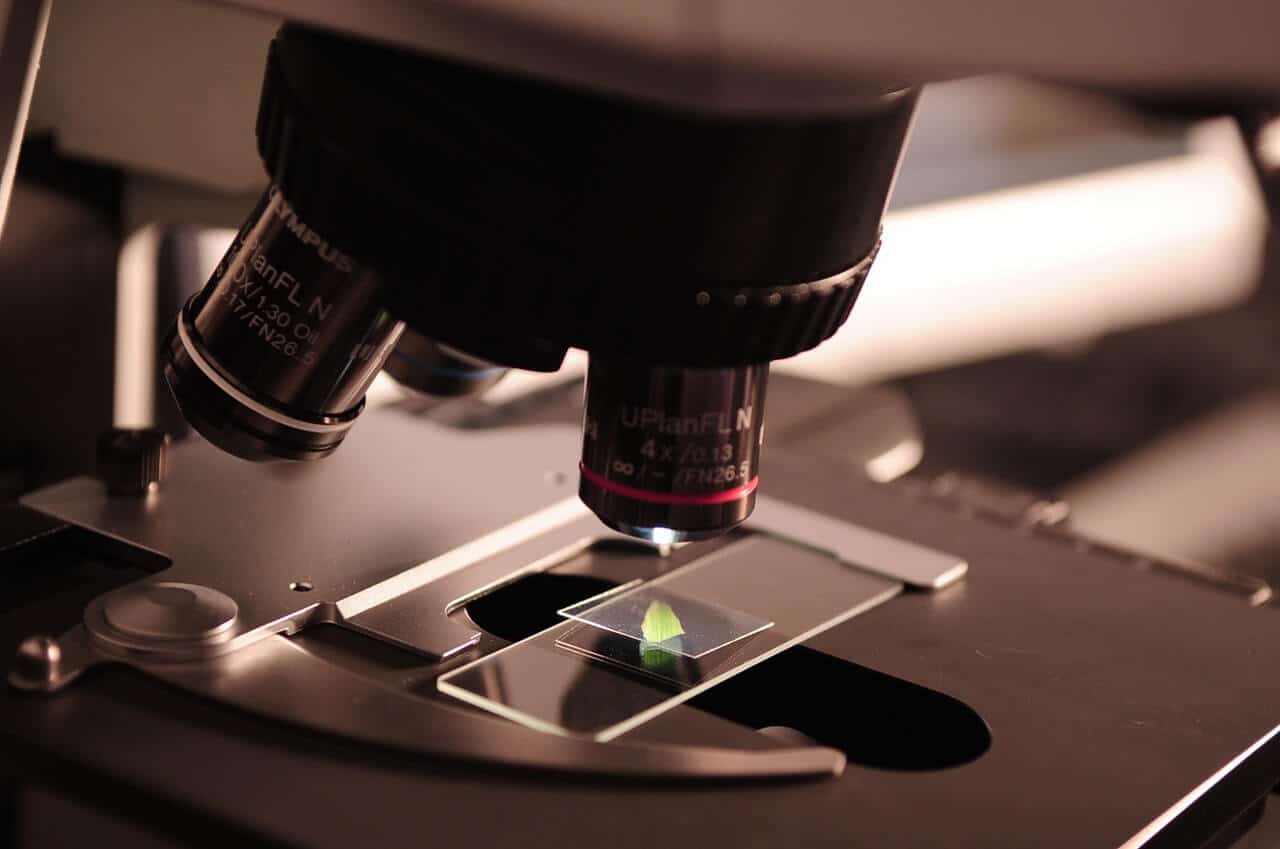 Cholecalciferol (Vitamin D3)
Vitamin D3 is not just beneficial, but essential to health, overall well-being, and exercise performance. The science backs this idea.
The clinical benefits of supplementing with Vitamin D3, and thus preventing Vitamin D deficiency, are overwhelming. Vitamin D3 was shown to have a positive impact, according to research in the Journal of Pharmacology & Pharmacotherapeutics.
Fenugreek
Fenugreek extract has decidedly mixed results as a testosterone booster. While it has been shown to be effective in helping improve body composition – it is also known to stimulate the product of prolactin, which is an antagonist of testosterone, reports the JISSN.
Mucuna Pruriens
Mucuna Pruriens, also known as Mucuna, is another adaptogen and natural stress reliever. It has been shown in multiple scientific studies to increase testosterone levels by lowering cortisol levels.
According to the journal Evidence-Based Complementary and Alternative Medicine, mucuna served as a powerful antioxidant, improving semen quality and improving self-reported stress in men.
Tribulus Terrestris
Tribulus terrestris is an herbal supplement that is frequently used as both an aphrodisiac and a testosterone booster. But the science behind Tribulus is conflicting.
According to the Journal of Strength Conditioning and Resistance, tribulus did not produce the large gains in strength or lean muscle mass that many manufacturers claim can be experienced within 5-28 days. Furthermore, Tribulus did not alter the urinary Testosterone/Estrogen ratio.
Zinc
Research found in the journal Biological Trace Element Research examined the roles of zinc and selenium in testosterone production concluded zinc does not directly elevate free testosterone levels, but a zinc deficiency will cause free testosterone levels to plummet.
Side Effects
Cellucor P6 Side Effects
While there are no mentions of side effects from Cellucor P6, there's a chance some may notice side effects from the Cellucor P6 ingredients, including:
If Cellucor P6 actually does promote testosterone production, the user is at risk of side effects of too much testosterone. The side effects of excessive testosterone can be life-changing, such as:
Extreme irritability
Acne
Increase hair growth
Infertility
Quick temper
Seek advice from your physician before trying a testosterone booster, or supplement of any kind, to ensure your safety.
Benefits
Claimed Cellucor P6 Benefits
Cellucor P6 benefits include:
Improve muscle size and strength
Increased energy
Enhance sports performance
Promote free testosterone levels
Does Cellucor P6 Work?
Cellucor P6 contains tribulus terrestris, which has been shown in clinical studies to increase sperm production and boost libido. We also looked at other extracts, including ashwagandha, saw palmetto, wild yam, and ovine placenta powder. There's research proving the effectiveness of all three ingredients. Ashwagandha has proven antioxidant effects. There's solid science showing the ovine placenta boosts collagen production.
Where to Buy Cellucor P6
Cellucor P6 is available on the official Cellucor website.
Cellucor P6 is also available in supplement shops such as GNC and online retailers such as bodybuilding.com, Amazon.com, jet.com, and supplementwarehouse.com.
Cost
What Does Cellucor P6 Cost?
Cellucor P6 Original is currently $79.99 at GNC. The lowest price we found was on Amazon.com at $89.99 for 120 capsules. All of the other prices for Cellucor P6 Original fell into the $90-$120 range, sometimes excluding shipping.
On the official Cellucor website, P6 Original costs $89.99 for 120 capsules. Cellucor P6 with 180 capsules costs $124.99. Discounts are available to customers who sign up for a subscription.
Cellucor offers a 100% Satisfaction Guarantee on their products. This is not quite the same thing as a money-back guarantee (MBG).
What are the Cellucor P6 Alternatives?
The original formula, Cellucor P6, was so popular that Cellucor has since released several skews. Each of these differs slightly from the original formula.
Cellucor P6 Ripped

Cellucor Ultra
Cellucor P6 Ultimate
Cellucor P6 Ultimate GH
Other testosterone boosters similar to Cellucor P6, along with their respective suggested retail prices, include:
Directions For Taking Cellucor P6
According to the packaging:
Take one serving (2 capsules) in the morning with or without food. Take one serving (2 capsules) in the evening before bed with or without food. DO NOT EXCEED 4 CAPSULES PER DAY. USE ONLY AS DIRECTED.
What Users Are Saying
What Users Are Saying
"It really good I see a lot of changes fast."
"Expensive placebo – Didn't feel any different went thru two bottles. Went to the doctor to get labs done and said I had the average testosterone I've already had in the past. Didn't give it one star because it didn't make me feel sick ir weird which I appreciate."
"It works pretty good. Gave me more energy and gains a lot quicker than without it. I definitely get out of bed easier and feel well rested. Helped with blood flow to my legs since i usually have leg pain and aches in the morning and at night and now I hardly have any pain. I would definitely recommend this to anyone but i guess results may vary from person to person. I'm just sharing my personal experience with this product. Ive only been using it for maybe 2 weeks and already see some improvements."
Bottom Line
The Bottom Line on Cellucor P6
Can Cellucor P6 boost testosterone levels? Based on the profile, there's a chance. We also like that there's research backing the claims, and there's positive feedback from customers. While there are some reviews that state users didn't see results, this isn't the case for everyone.
If you want to improve vitality, boost testosterone levels, and increase muscle strength, we suggest going with a diet program that can help you keep track of your eating habits, goals, and even weight loss.
Among the best programs we've seen this year is one called Noom. This program allows you to start making healthier choices and meet your personal goals with human coaching, personalized meal plans, extensive food tracking, interactive support groups, and more.
Noom is so excited about their program that they're offering every Dietspotlight reader a free trial offer, which is unheard of.
Learn More About Noom »