Chromium Picolinate Review

- 16 Things You Need to Know
Chromium picolinate is a product that aims to supplement chromium, an essential substance required by our body. Supposedly, chromium picolinate will help you balance blood sugar, lose weight, as well as lower bad cholesterol. But this ingredient is not a super supplement that works best all alone.
Our research team decided to take matters into their own hands, inspect the ingredients, and verify their effects. They found out some great info and a ton of relevant research that all shows there are benefits to chromium picolinate, but is it the ingredient to top them all?
Chromium Picolinate Video Review
Overview
What is Chromium Picolinate?
According to the Journal of Alternative and Complementary Medicine, chromium picolinate is a chemical compound that people use as a dietary supplement or in alternative therapies. It is a trace mineral aiming to provide chromium, a chemical that the human body requires in minimal amounts.
In fact, chromium deficiency is a scarce phenomenon. Chromium naturally occurs in small amounts in common foods such as potatoes, cheeses, cereals, fruits, vegetables, meat, and whole grains. You can also find chromium in peanut butter, bran cereal, seafood, prunes, and nuts.
Some people take chromium picolinate for health reasons such as the treatment of chromium deficiency, weight loss, and controlling blood sugar and cholesterol levels.
Chromium picolinate is primarily used as a nutritional supplement to boost insulin efficiency and regulate blood sugar levels.
Types of chromium
Trivalent: in foods and supplements, is safe for humans
Hexavalent: toxin, can cause skin problems
Does Chromium Picolinate Work?
Free Radical Biological Medicine — "Trivalent chromium [ChromeMate] supplementation has the potential to decrease cellular oxidative stress, lower the blood levels of pro-inflammatory cytokines and lipids. The evidence that chromium can inhibit markers of vascular inflammation needs to be explored at the clinical level."
Journal of Alternative and Complementary Medicine — "Supplementation of 1000 μg of chromium picolinate alone, and in combination with nutritional education, did not affect weight loss in this population of overweight adults."
Nutrition Reviews – "Chromium is only a small part of the puzzle in the control of weight loss and body composition, and its effects, if present, will be small compared with those of exercise and a well-balanced diet."
Chromium Picolinate Competitors
Ingredients
Chromium Picolinate Ingredients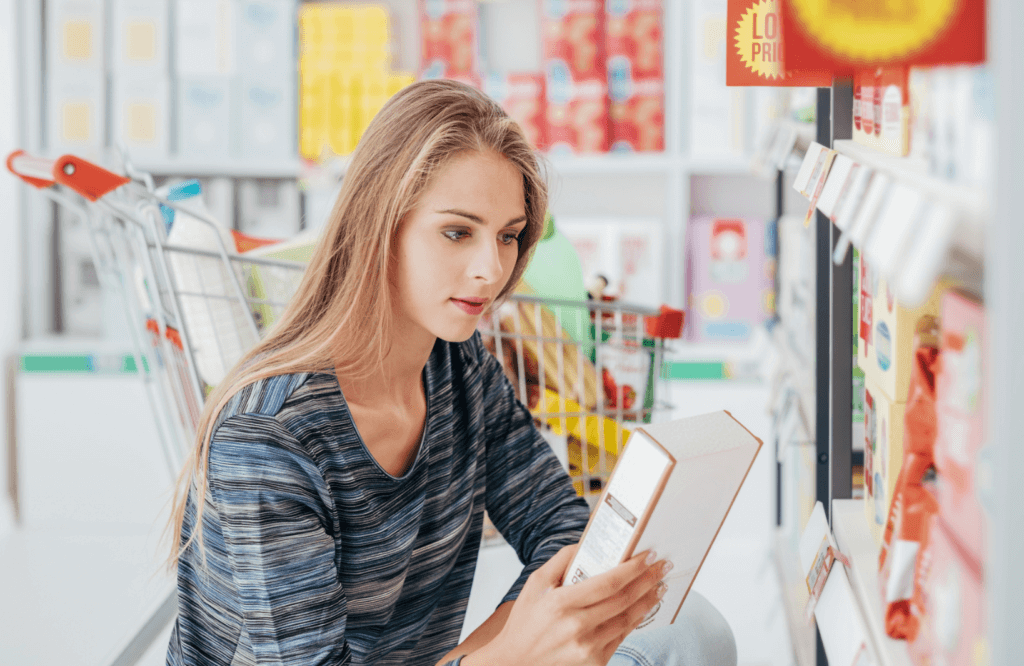 So, what comprises chromium picolinate? As we said above, chromium picolinate is a chemical compound. The supplement is made up of two main ingredients:
Chromium
Chromium is a metal element that is allegedly beneficial to our health because of its role in accelerating metabolism in collaboration with insulin, according to Metabolism. 
Picolinic Acid
According to The Journal of Nutrition, picolinic acid is a chemical ingredient that facilitates the fusion of chromium and insulin so they can accelerate metabolism. It also helps in the absorption of amino acids in the body.
Chromium picolinate is sold in the market as a stand-alone supplement or used as an ingredient in the manufacture of other nutritional supplements since it is a chemical compound.
Moreover, there is no single company that can claim that chromium picolinate is its property. Thus, different manufacturers under different brands make and sell this product.
Scroll below for one of the best products we've seen over the last year.
Uses
Chromium Picolinate Uses
Chromium picolinate is marketed as a supplement with magical solutions to health concerns.
Manufacturers attach several uses to it with the aim of convincing buyers that it answers their most obscure health problems. The supplement is useful for moving glucose from the blood to body cells to generate energy. In collaboration with insulin, chromium picolinate aids the metabolism of carbohydrates, proteins, and fats to produce energy that the body needs for its functions.
Chromium picolinate is also allegedly useful in burning fat, utilizing carbohydrates, and enhancing a lean body mass. People, therefore, use it as a weight-loss supplement.
It can also supposedly prevent bone loss in women during menopause by slowing down the loss of calcium.
Likely Effective for:
Chromium deficiencies.
Possibly effective for:
Benefits & Results
Chromium Picolinate Benefits and Results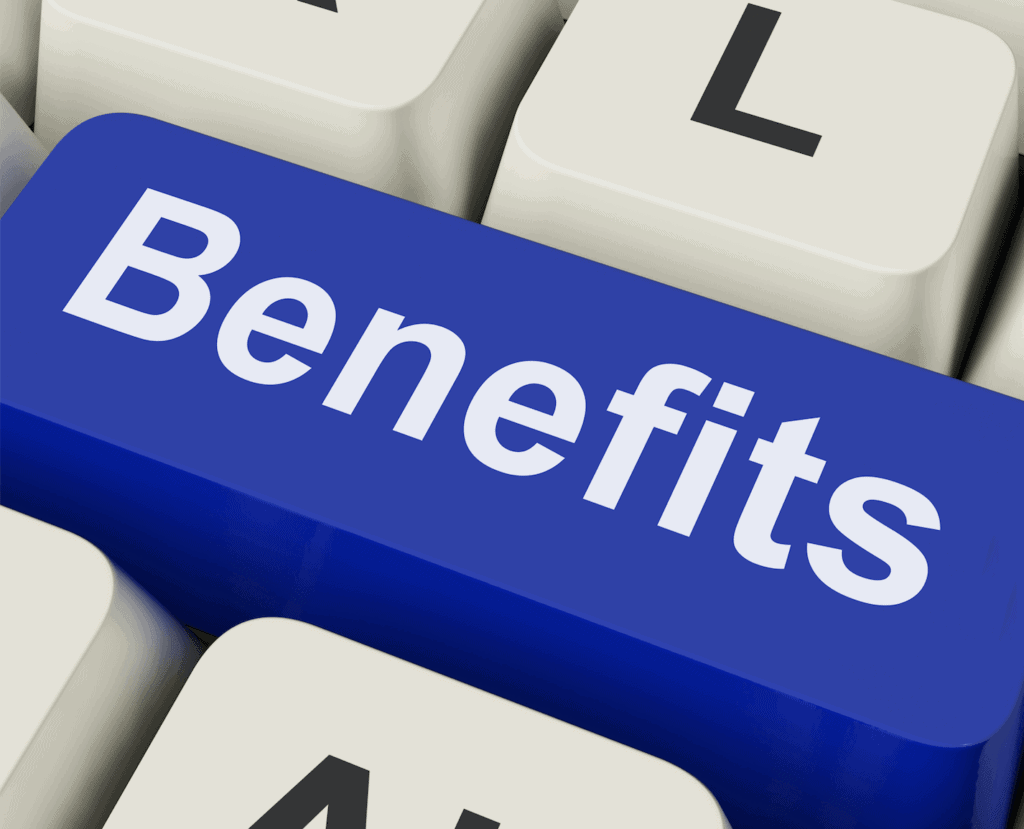 Whether a diet supplement works or not depends on each individual. Human bodies react to substances differently, and what works for one person may not necessarily work for another.
It is, therefore, important for you to understand what works best for you. The benefits and side effects of chromium picolinate are no exception, and they differ among users.
The manufacturers of chromium picolinate associate it with several health benefits as a nutritional supplement. It has links with lowering cholesterol levels.
Also, there are claims it can positively impact weight loss. Some clinical evidence suggests that it can help with the management of cholesterol.
Reactions from chromium picolinate by consumers regarding the results are mixed, and it is difficult to tell whether it works or not. Some report that it helped them reduce sugar levels; others say it helped them curb cravings for carbohydrates.
Yet others recorded significant weight loss. However, others experienced side effects such as headaches and nausea, reports Sports Medicine.
Dosage
Chromium Picolinate Dosage
There is no established dosage for this supplement that is safe and tolerable. The Food and Nutrition Board (FNB) of the Institute of Medicine established that women need 25 mcg of chromium, while men need 35 mcg for daily living. The board asserted that this is the amount of chromium that a healthy person needs daily. According to Colombia Health, taking doses of about 1000 mcg or more of chromium picolinate consistently daily could be harmful to your liver and kidneys.
If you intend to use chromium picolinate to prevent or treat chromium deficiency, the recommended dosage is 50-200 mcg. The recommended chromium picolinate dosage is 200 mcg. This dosage recommendation is for both teenagers and adults.
It is, however, important to note that the dosage recommendation increases with the age of an individual. Thus, you should always consult and follow your doctor's instructions regarding the amount you should take.
Daily intake levels in detail
Men 14 to 50 years: 35 mcg
Men 51 and older: 30 mcg
Women 19 to 50 years: 25 mcg
Women 51 and older: 20 mcg
Pregnant women 14 to 18 years: 29 mcg
Pregnant women 19 to 50 years: 30 mcg
Breastfeeding women 14 to 18 years: 44 mcg
Breastfeeding women 19 to 50 years: 45 mcg
Overdose
In case you overdose on chromium picolinate, seek the help of a poison control center.
Missed dose
Sometimes you may miss the prescribed dose of chromium picolinate because of forgetting or due to unavoidable circumstances. In such cases, you should take the dose as soon as you can, unless the time for the next dose has almost arrived.
However, you should not take two doses at the same time to compensate for a missed dose.
When to take chromium picolinate depends on the reason, and you should seek advice from a doctor first.
Things to Avoid
What to Avoid While on Chromium Picolinate
Avoid a high-sugar diet and ask a doctor before using antacids, as some antacids could make it harder to absorb chromium picolinate.
Weight Loss
Chromium Picolinate and Weight Loss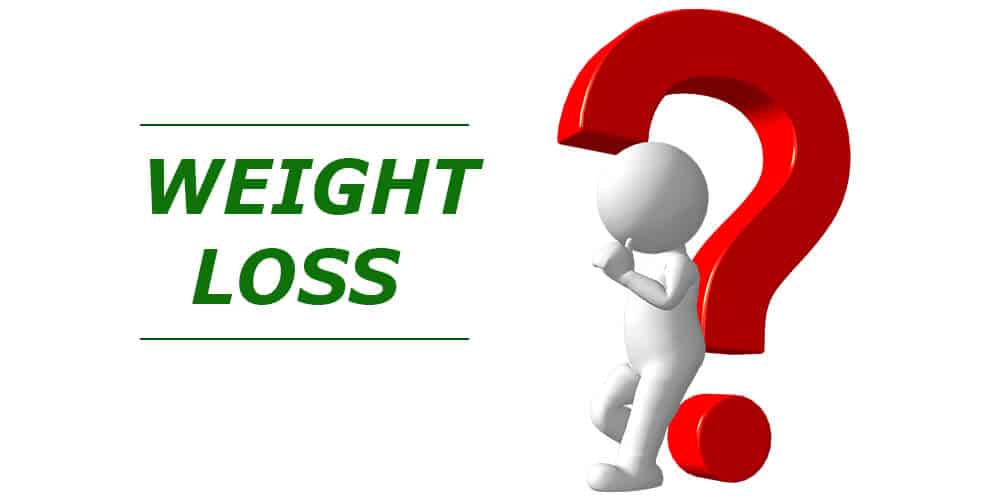 Weight loss is a common selling point that manufacturers of nutritional supplements make. It has become a pertinent issue, and customers are most likely to buy a product because advertisements and package labels promise weight loss.
Some studies assert that the use chromium picolinate as a supplement along with an exercise program may help an individual to significantly lose weight.
Weight loss
A meta-analysis of eleven studies from 2013 (Journal of Obesity Reviews) revealed that the use of chromium picolinate for weight loss purposes helped individuals lose 1.1 pounds after using the supplement for eight to 24 weeks. However, this effect is minute and may not have a large impact on weight loss.
Cravings
Another study claimed that taking 600 mcg of chromium picolinate daily for eight weeks resulted in a significant reduction of cravings for carbohydrates.
This assertion could imply that chromium picolinate impacts weight loss by accelerating the consumption of calories while suppressing the appetite for starchy and sugary foods.
According to the National Institutes of Health Office of Dietary Supplements, chromium picolinate manufacturers tout it as a weight-loss accelerant. This argument is based on the ability of chromium to increase the effectiveness of insulin. Since insulin's purpose is to facilitate metabolism, anything that improves its effectiveness is a weight loss agent.
Other research indicates that its use has no impact on weight loss and that when you use it for this purpose, the supplement may not be safe. In fact, some participants in weight loss programs that use chromium picolinate experience watery stools, headaches, and vertigo.
Directions
How to Use Chromium Picolinate
Manufacturers describe it as an effective dietary supplement with several health benefits. If you decide to use it as a nutritional supplement, it is always prudent to follow the directions on the package. More importantly, you should always seek the direction of a doctor or other licensed healthcare providers.
It would be best if you did not use the supplement in any other way apart from the one prescribed. The reason for this is that its dietary requirements vary with age. People with diabetes should also check their blood sugar levels to avoid further deterioration of their health.
Furthermore, you may not use this supplement alone. It has to be part of a treatment program that involves exercise, weight control, and diet.
Product Warnings
Chromium Picolinate Product Warnings
Understanding product warnings of any dietary supplement before using it may help you avoid adverse side effects. Although this has useful health benefits, there are circumstances under which the product could be harmful.
Some chromium picolinate warnings include:
Do not use instead of a doctor's medical prescription.
Avoid use if you are on steroids such as prednisone and beclomethasone.
Do not use if you suffer from a medical condition
Pregnant and breastfeeding mothers should consult a doctor before using it, as the supplement could be harmful to the infant.
Inform your doctor that you use this product before you start conventional prescriptions. Interaction with other medicine could worsen health conditions.
There is no standardized way of manufacturing chromium picolinate. The way it works and its side effects may differ between brands.
When using it, avoid diets high in sugar. Excessive sugar might impede its effectiveness.
Its long-term effects are not clear.
Pregnant & Nursing Women
It's unknown whether this ingredient could harm an unborn baby. This product may also pass into breast milk and harm a breastfeeding baby.
Acne
There are some reports that this ingredient may help with acne as it aids in the regulation of blood sugar levels, but there is still no evidence for this.
Side Effects
Chromium Picolinate Side Effects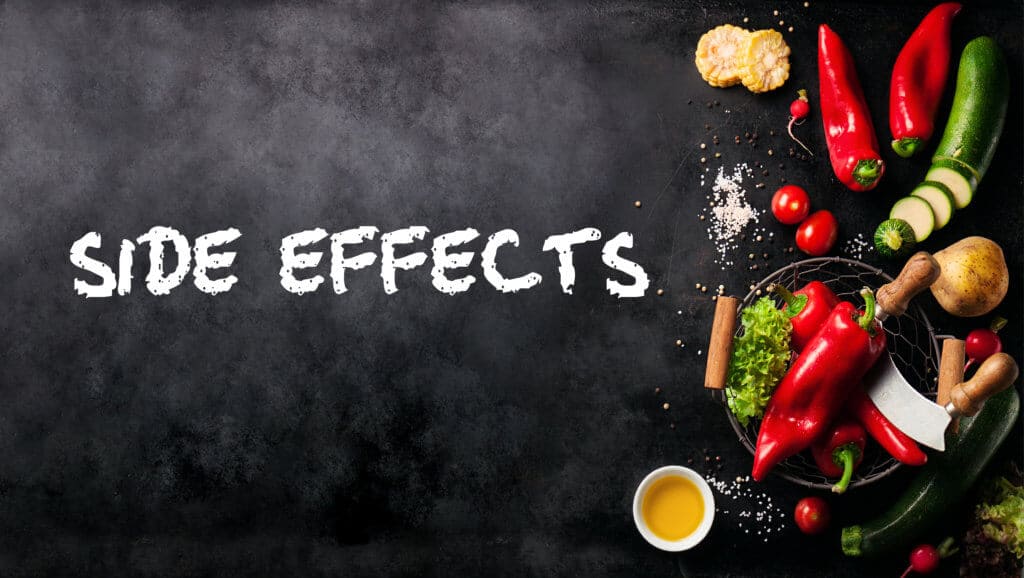 Not knowing details about the safety of nutritional supplements could lead to adverse side effects.
The U.S Food and Drug Administration (FDA) does not regulate dietary supplements in the way it does conventional medicines. Consequently, most dietary supplements are on the market without clinical reports to guarantee their safety.
Chromium picolinate has some side effects, just like any other nutritional supplement on the market. As mentioned earlier, the body needs chromium in minimal amounts. Thus, excessive consumption of the chromium picolinate may cause adverse side effects.
Some of the common side effects of chromium picolinate are:
Mood swings
Difficulty Sleeping
Headaches
Irritability
Dermatitis
Upset stomach
There are other, more serious side effects that this supplement may cause. Discontinue use and seek the help of a doctor in case you experience any of the following side effects:
Symptoms of liver dysfunction
Nausea
Clay-colored stool
Appetite loss
Tiredness
Body balance or coordination problems
Thinking or concentration problems
Irregular heartbeat
Interactions
Chromium Interactions
Moderate
Insulin and chromium may both decrease blood sugar, so you need to monitor your levels if taking both.
Chromium may lower the amount of levothyroxine (synthroid) that the body absorbs, making it less effective. Take levothyroxine 30 minutes before or three to four hours after taking chromium to avoid this.
Minor
NSAIDs (nonsteroidal anti-inflammatory drugs) might increase chromium heighten the risk of side effects. Avoid taking chromium and NSAIDs simultaneously.
NSAIDs include "ibuprofen (Advil, Motrin, Nuprin), indomethacin (Indocin), naproxen (Aleve, Anaprox, Naprelan, Naprosyn), piroxicam (Feldene), [and] aspirin."
Other drugs that may interact with this ingredient include prescription and over-the-counter medicines, vitamins, and herbal products. Talk to a medical professional before combining any of them with chromium picolinate.
Science
The Science Behind Chromium Picolinate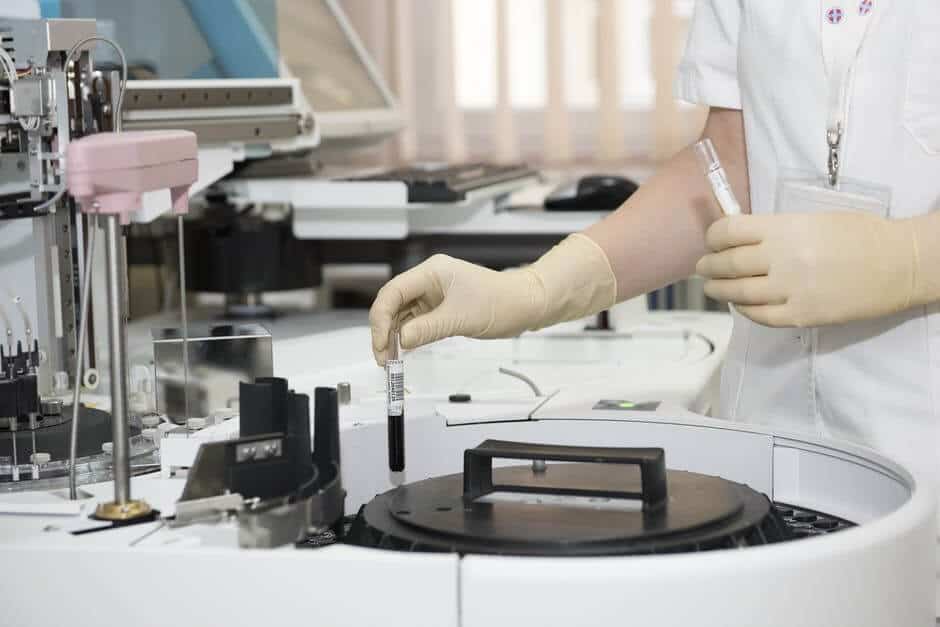 When reviewing a nutritional supplement, we always consider the clinical research behind the claims that manufacturers and marketers attach to the supplement. Some research suggests that chromium picolinate may help control blood sugar levels.
However, a review done by the United States Food and Drug Administration concluded that the "relationship between chromium picolinate intake and insulin resistance is highly uncertain".
There are, in addition, concerns about the alarming side effects that are associated with it.
If your goal is to live a fulfilling and healthy life that is supported by nutritional supplements, we recommended you look at those backed by scientifically-proven evidence. In this way, you will be able to avoid the adverse side effects brought by several diet supplements that are currently available in the market.
Pros & Cons
Chromium Picolinate Pros & Cons
Pros
Works with insulin to produce energy, boosting the metabolism and helping to regulate weight
Potential to act as an appetite suppressant.
Cheap.
Cons
Cases of the breakdown of muscles, but only in large doses.
No strong evidence about its weight loss effects.
Many people won't need chromium supplementation.
Where to Buy
Where to Buy Chromium Picolinate
You can buy various supplements containing chromium picolinate through:
Amazon
Walmart
Walgreens
iHerb
Vitamin Shoppe
What Users Are Saying
What Users Are Saying
"I have been using this product for several years to help control my blood sugar. I am quite overweight and a borderline diabetic, but want to put off taking Metformin or whatever the Rx of the day is. This seems to do the trick for me."
"Do not purchase – These do nothing other than give me chest pain. Don't waste your money."
"I have been purchasing this medication for my father in-law that has diabetic and this pill work for him. It lowers his sugar levels . And I will continue purchasing."
Bottom Line
The Bottom Line on Chromium Picolinate
Okay, here are our final thoughts on chromium picolinate. We like that some clinical research backs this natural ingredient. Also, we appreciate that it may help promote overall health and wellness. But, we're concerned about users complaining about side effects.
If your main goal is to transform your life, we suggest going with a program backed by solid science and supported by favorable customer comments.
Among the best products we've seen this year is one called Noom. The program is the most unique combination of real life interaction through human coaching, one-on-one support, custom meal plans and more. We love that people are sharing their experiences seeing great results.
The makers of Noom are so confident in their product, that they're offering a free trial offer, which is very encouraging.
Learn More About Noom »