Citrimax Review

- 18 Things You Need to Know
If you want the bottom line on Citrimax, give me just two minutes of your time. We made an effort to create a thorough review, focusing closely on the ingredients, side effects, customer-service quality, and scientific studies. Then we looked into comments from all over the Internet. At last, we narrowed down all of the information we collected to give you the bottom line.
Citrimax can be purchased through their Official Site.
Overview
What is Citrimax?
Many supplements claim to reduce your weight, and Citrimax is one of them.
Officially Super Citrimax Plus, InterHealth Nutraceuticals, a company based in California, patents this weight loss supplement.
Citrimax ingredients focus on areas that are hard to slim down, such as the abdomen and buttocks.
The company claims to affect weight loss by enhancing your mood and reducing appetite, thereby lowering calorie intake.
Does It Work?
Citrimax Competitors
Company Info
How Did Citrimax Start?
InterHealth Nutraceuticals, Citrimax's manufacturer, is over 30 years old. They make many other health supplements, such as Relora and ChromeMate.
Super Citrimax is an ingredient that contains garcinia cambogia, calcium, and potassium.
There are several alternatives to Citrimax diet pills, including Citrimax Plus, Super Citrimax, and Garcinia Cambogia.
Citrimax Company Bio
Name: InterHealth Nutraceuticals, Inc. (Lonza has since acquired InterHealth Nutraceuticals.)

Founded: 1987

CEO: Paul Dijkstra

Headquarters: California, USA

Address:  5451 Industrial Way, Benicia, CA 94510, United States

Telephone number: 800-783-4636
Scroll below for one of the best products we've seen over the last year.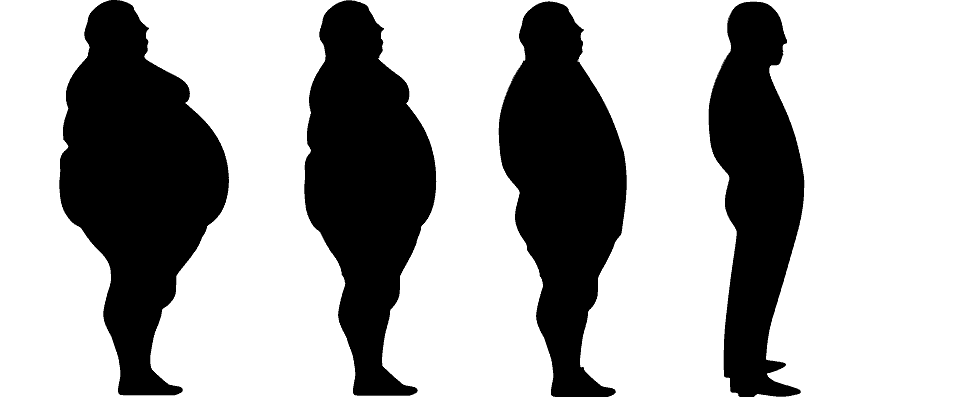 Claims
Citrimax Claims
There are numerous health supplements out there that claim to reduce your weight effectively. This supplement is no different, but users need to significantly high doses to see a difference.
Most of the studies that showed results used amounts of more than 2500 mg per day. Even when you take it as a dietary supplement, the recommended amount exceeds 1000 mg per day.
The company claims that many users reported significant weight loss with very few side effects. However, everyone is different, and so are their responses to various products.
We have seen some side effects in long-run usage, and the Citrimax Plus reviews are not all good.
Weight Loss
Citrimax and Weight Loss
Everybody wants their body to be slim and in shape. This has resulted in a wide array of diet supplements and so-called rapid weight loss drugs.
People want to be slim overnight and would often rather not give up their favorite junk food. Plus, getting the motivation to exercise is hard.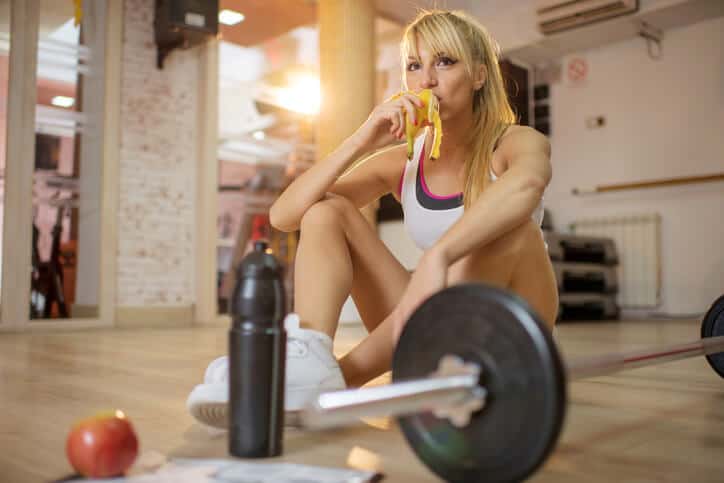 Though some of them have certain positive results, most of these supplements don't have any scientific backing. Citrimax is no different.
The major Citrimax ingredient is garcinia cambogia, also known as hydroxycitric acid. This is the most widely used component in the majority of weight loss pills on the market.
Though many people have seen positive results, it may not be possible for everyone. If you want weight loss benefits while taking Citrimax, you need to couple it with physical exercise and a healthy diet.
Fat-Burning Abilities
The main concern of those who suffer from obesity is excessive fat deposits. This can be due to genetics or dietary choices.
Exercise is the key to reducing weight, and your diet is equally important.
Weight loss pills such as Citrimax or Citrimax Plus are for those who seek shortcuts. Beware of fraudsters, and conduct proper research before you buy any rapid weight loss drugs.
Ingredients
Citrimax Ingredients
Citrimax ingredients include:
Hydroxycitric acid
Chromium polynicotinate
Gymnema sylvestre
Potassium
Calcium
Hydroxycitric Acid
This is the primary component of Citrimax. Stemming from the garcinia cambogia tree extract, this ingredient is basically a citric acid derivative.
The hibiscus plant is an alternative source for extraction. The extract can allegedly reroute calories to modify glycogen's amount and storage. This supposedly increases long-term energy and reduces appetite.
It can affect the production of serotonin, which are neurotransmitters that give you a good feeling. This can suppress your appetite, thereby reducing food intake.
Hydroxycitric acid is often abbreviated to HCA. A few laboratory and animal studies have shown the potential for weight reduction. However, most clinical studies have proven no significant weight loss or reduction in fat mass with HCA supplementation.
Chromium Polynicotinate
The main intention of including chromium polynicotinate in Citrimax is to increase the effectiveness of hydroxycitric acid.
Most dietary supplements contain this ionic substance, and this supplement is no exception. Some research suggests it can stop carbs from turning into extra fat by using more fat deposits. Chromium can allegedly improve glucose metabolism, which is why Citrimax and chromium are put together.
Gymnema Sylvestre
Similar to garcinia cambogia, the tree is common in the tropical forests of the Indian subcontinent.
Gymnema sylvestre stimulates a healthy glucose metabolism. The tree extract also supports the metabolization of fatty acids.
Potassium
Potassium is one of the essential minerals that our body needs.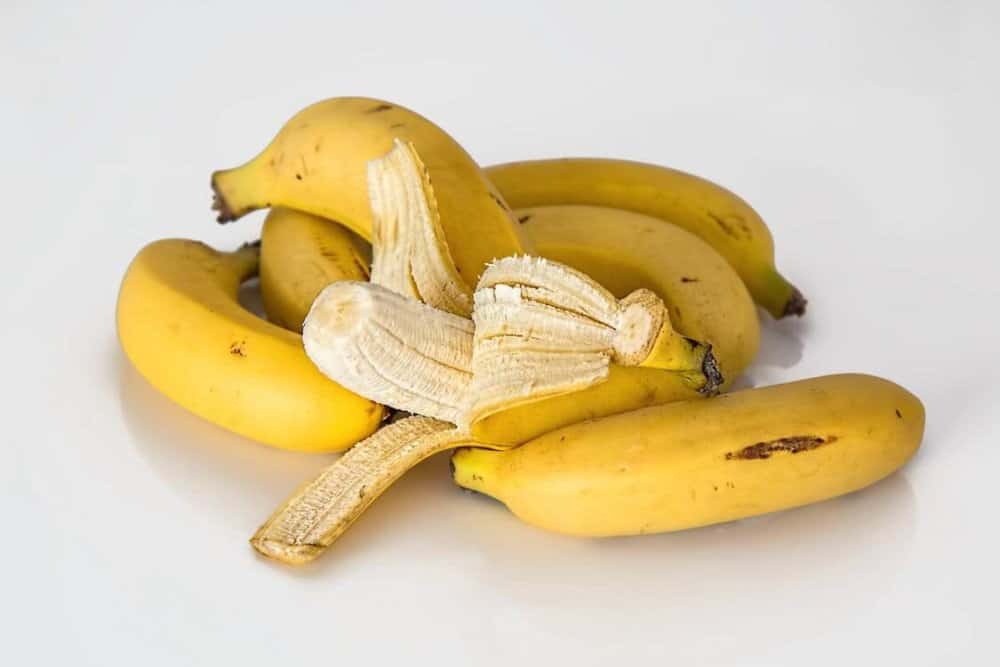 If you are using potassium supplements, Citrimax diet pills can be harmful to you. According to StatPearls, excess potassium can cause vomiting, diarrhea, and gas problems. Overdoses may lead to dizziness. Make sure you keep your Citrimax and potassium dosage in check.
Calcium
Citrimax supplement contains calcium in small amounts.
Calcium is a mineral that helps with bone and tooth health. It is used in treating bone-related disorders.
If you are already taking calcium supplements, you might want to be careful with Citrimax to avoid consuming too much of this mineral.
Garcinia Cambogia
This is a pumpkin-shaped fruit that is abundant in India. The tree also goes by the same name.
Popularly known as the Malabar tamarind, the fruit contains high amounts of hydroxycitric acid. This can allegedly reduce weight and suppress your appetite.
Garcinia Cambogia
Are Citrimax & Garcinia Cambogia the Same?
There is a product called garcinia cambogia, and it is the main rival to Citrimax diet pills.
Garcinia pills are similar to Citrimax, but there are slight variations in the ingredients and their composition.
Does It Work?
Does Citrimax Work?
Many users reported they could see changes in the short run, but there is no guarantee that the Citrimax supplement will work for you.
There isn't much scientific proof about the efficiency of this product. Some people also complained about side effects, and some said they had no positive results whatsoever.
Whether or not this supplement works depends on who you ask. Several users claim they lost weight while they were on it, but that could also be due to other reasons.
Right now, there is no scientific evidence that these diet pills result in weight loss.  In most of the cases that Citrimax worked, people were also regularly exercising and dieting.
Benefits & Results
Citrimax Benefits and Results
The company claims there are numerous benefits to taking these diet pills.
Hydroxycitric acid allegedly has significant weight-reducing properties. The garcinia cambogia extract contains a high amount of this chemical.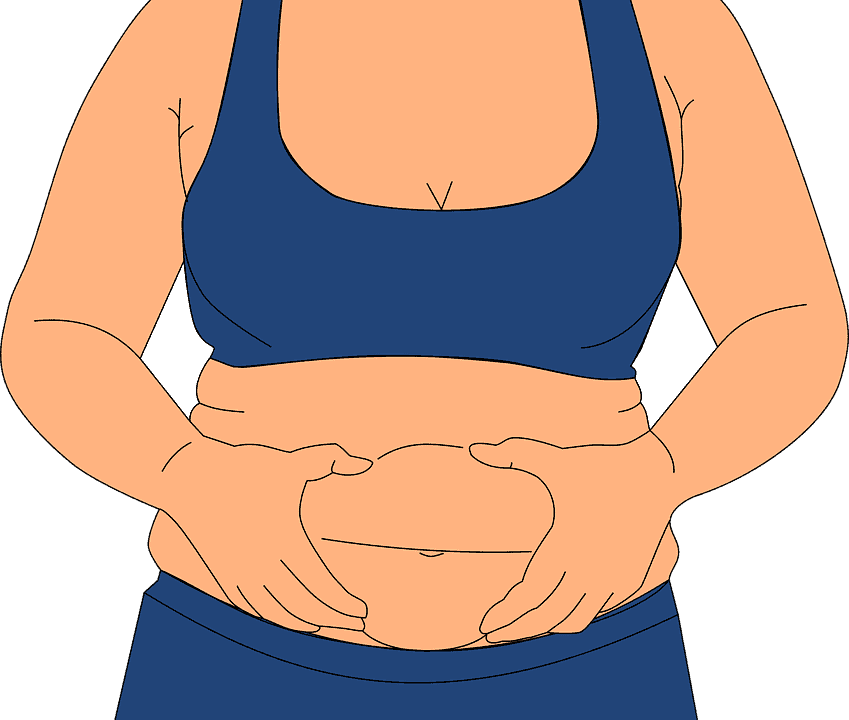 As we have seen above, this can reduce your appetite and burn up fat deposits. The reduction of certain enzymes, such as the citrate lyase that contributes to fat synthesis, suppresses new fat formation.
Its weight-loss results vary from person to person. It is effective for some, whereas others are completely dissatisfied. You should get a sample and try it out before buying a bulk quantity.
Reviews
Citrimax Plus Reviews
Plus and Super are the various brand names of the original Citrimax product.
These products are getting mixed reviews on Amazon and other online shopping sites. However, when we checked in the scientific community, the reviews were pretty bad.
The 'Journal of Obesity' states that the supplement, in any form, does not provide sufficient weight loss. Weight reduction is trivial and not of clinical importance.
Adding to the negatives, most people who regularly used this supplement also complained of gastrointestinal problems.
Citrimax Plus, Super Citrimax, and every other variety of garcinia cambogia exhibited more or less the same side effects.
Citrimax Plus side effects include:
Vomiting
Stomach pain
Diarrhea
Fatigue
Citrimax and Weight Loss
Many people who used one of these weight loss pills reported an increased metabolic rate. When you control your diet and commit to exercising, the results can be dramatic. People reporting weight loss after the use of this supplement were also regularly exercising and controlling their diets.
However, the company claims that it is a standalone product that doesn't require exercise and a diet.
But this claim is completely false, and many customers were deceived.
Directions
How to Use Citrimax
This supplement usually comes in the form of tablets. You can consume the 250 mg tablet three times per day. They recommend that you take two or three tablets every day before your meals. If you eat three meals a day, that will come to 1500-2250g per day.
It would be best if you took the tablets 30 minutes to an hour before meals. This will reduce your appetite and thereby help you eat less food.
Pregnant women should not take these diet pills. This is because the drug interacts with body enzymes.
Side Effects
Potential Citrimax Side Effects
These diet pills may cause:
Nausea
Stomach pain
Diarrhea
Headaches
Dizziness
Dry mouth
Certain users complained of liver problems after they regularly used Citrimax supplements.
Women who are pregnant or nursing should also avoid this product.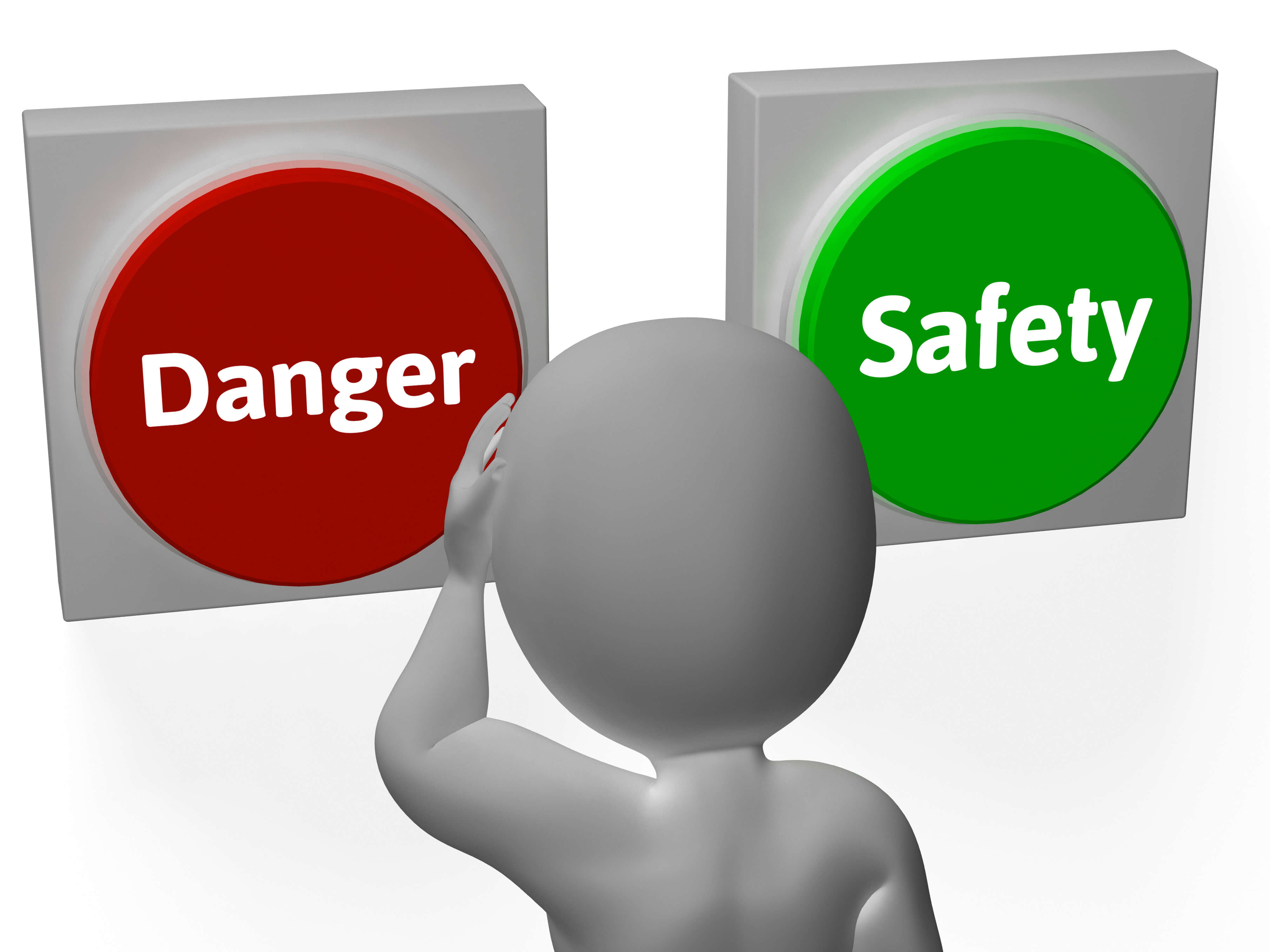 There can also be severe side effects in people who regularly take calcium and potassium supplements.
Seeing these many side effects can discourage you, but keep in mind that these are views from different people, and your response may be different.
There are instances when the FDA has banned certain garcinia products because they caused severe stomach problems and other ailments.
Over prolonged use, a regular dosage could lead to some health problems.
Product Warnings
Citrimax Product Warnings
The company warns that you should not take more than 3000 mg of this product per day, as it can lead to severe health impacts. As we said, it affects your body's enzyme systems, and an overdose can lead to body imbalances.
The company also warns you may completely lose your appetite, lower your carbohydrate intake, and leave you feeling exhausted.
Citrimax doesn't emphasize the need for exercise. Any weight loss product would be properly effective only if you accompany it with proper exercise.
Taking a high dosage instead of exercising can harm you. It would be best if you gave equal importance to your physical exercise.
Scientists also advise that pregnant women should never take Citrimax Plus. As a matter of fact, pregnant women should stay away from all weight loss applies.
Lawsuits
Any Citrimax Lawsuits?
This product has faced a few lawsuits. The most notable is the one against Dr. Mehmut Oz, a celebrity health expert.
A class-action lawsuit in the California Federal Court said that Dr. Oz claimed the magic drug would reduce weight without diet or exercise. According to the lawsuit, there was no sufficient scientific evidence for Dr. Oz's claims.
This rapid weight loss pill claims it can visibly reduce your weight within a short period. Many customers dreaming of a thin body bought the product and were very much disappointed.
Though many of them have complained, there are no other major lawsuits regarding these diet pills.
Where to Buy
Where to Buy Citrimax
Amazon.com
GNC
CVS
Vitamin Shoppe
iHerb
Alternatives
Citrimax Alternatives
When it comes to weight loss, there are tons of products on the market.
Like these diet pills, some of them claim they are stand-alone products and do not need a diet or exercise.
The main alternative to this product goes by the name Garcinia Cambogia. Though the major ingredient is the tree extract with the same name, it also contains calcium, potassium, and chromium – almost the same combination as Citrimax.
Some other alternatives are:
All these make the same promises of reducing your weight with little or no side effects. But as long as there is no scientific backing, we recommend staying away from all such weight loss pills.
What Users Are Saying
What Users Are Saying
"This is the only brand I really see a difference. My belly fat has reduced quickly while taking this along with intermittent fasting and light exercise."
"I take Citrimax twice a day and haven't noticed too much difference in the way I feel. However, I will keep taking them for another 30 days and see how it goes."
"Product arrived on time. Product works…..curbs my appetite."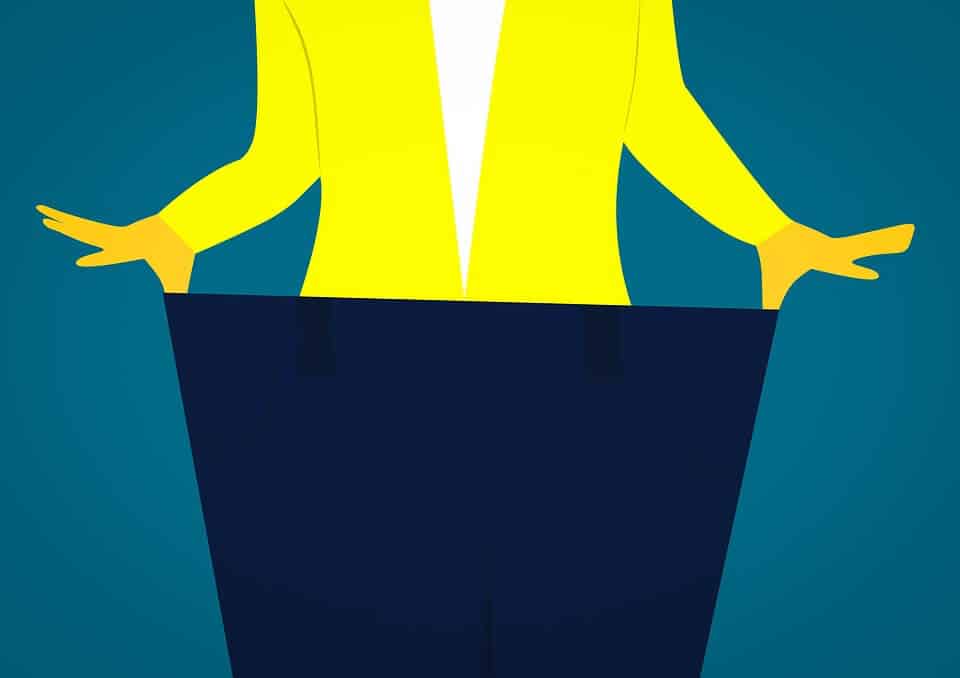 Bottom Line
The Bottom Line – Does Citrimax Work?
Should you race out for a bottle of Citrimax? We like that most versions contain all-natural ingredients. However, the lack of research and ingredient variability makes us hesitant to give it the green light.
If the time has come to jump-start your metabolism, you may want to check out a supplement with tested ingredients that solid scientific research backs. A great company will also have a strong customer service department that can answer all questions dieters may have without fear of harmful side effects.
Among the best products we've researched this year is one called Noom. It is made up of a virtual community to support the personalized weight-loss plan with customized meal ideas that are the program's foundation. As we conducted our research, we didn't find any negative consumer experiences but we did find numerous dieters sharing their great results.
The Noom manufacturer is so confident in their product that they are now offering a free trial offer, which has dieters excited.
Learn More About Noom »