Cize Review

- 13 Things You Need to Know
There's been a lot of buzz regarding the Cize dance workout DVDs. This is why we created one of our informative reviews, taking a good look at the side effects, ingredients, clinical evidence and level of customer care. We additionally focused on countless user comments posted on the web. At this point, we summed up all of the information to give you the bottom line.
Cize can be purchased through their Official Site.
Overview
What is Cize?
Dancing is an activity that is both entertainment and a tool for weight loss. It works on practically everything you need for an exercise routine: your arms, thighs, abs, and the rest of your body, writes The Daily Mail. The degree to which a dance routine will be useful, the areas it will affect, and the results you will see depend mainly on the dance moves.
WebMD agrees that dancing can be beneficial, seeing as a 30-minute dance class burns between 130 and 150 calories, which is about the same amount of calories you would burn if you were to go jogging. All in all, dancing is good for your heart and helps you maintain balance and coordination, but what does science say?
Seeing the upsides of dance, it is no wonder that some companies and dance instructors have come up with different routines to help you get that hot body faster and in a more fun way. One of these dance workout routines is Cize.
Cize is a routine that claims to be 'the end of exercise.' The idea behind it is to get you to dance your heart out in the privacy of your home and lose weight in the process. The product promises you "the hottest professionally choreographed dance workout" that should make you a decent dancer and forget you are trying to lose weight.
You don't need gym equipment, and the entire workout covers 30 days.
Who Developed Cize?
Shaun T., a fitness trainer, developed Cize. Shaun T. is a 6′ "American motivational speaker, fitness trainer, fitness motivator, businessman, television personality, and choreographer." As a young man, he played football, baseball and ran track. He went to Rowan University and received a bachelor's degree in Sports Science with a minor in Theater and Dance.
He has been in the development of fitness programs like Fitness T25 and Insanity Max 30. His at-home workout programs are for both adults and children, and some of the more popular ones are Insanity and Hip-Hop Abs.
His company produces Cize under the Beachbody On Demand model from Beachbody. Beachbody was founded in 1998 as a fitness company and now sells many supplements and exercise programs directly and through their MLM Teach Beachbdy platform.
Scroll below for one of the best products we've seen over the last year.
What to Expect with Cize
When you buy a Cize workout package, you get three DVDs, each containing two different workout routines. This means you are getting six different dance routines that you will be sweating out to, with different songs playing in the background.
Each workout features Shaun T talking about working your muscles through various moves, step by step, until you are relatively confident in your ability.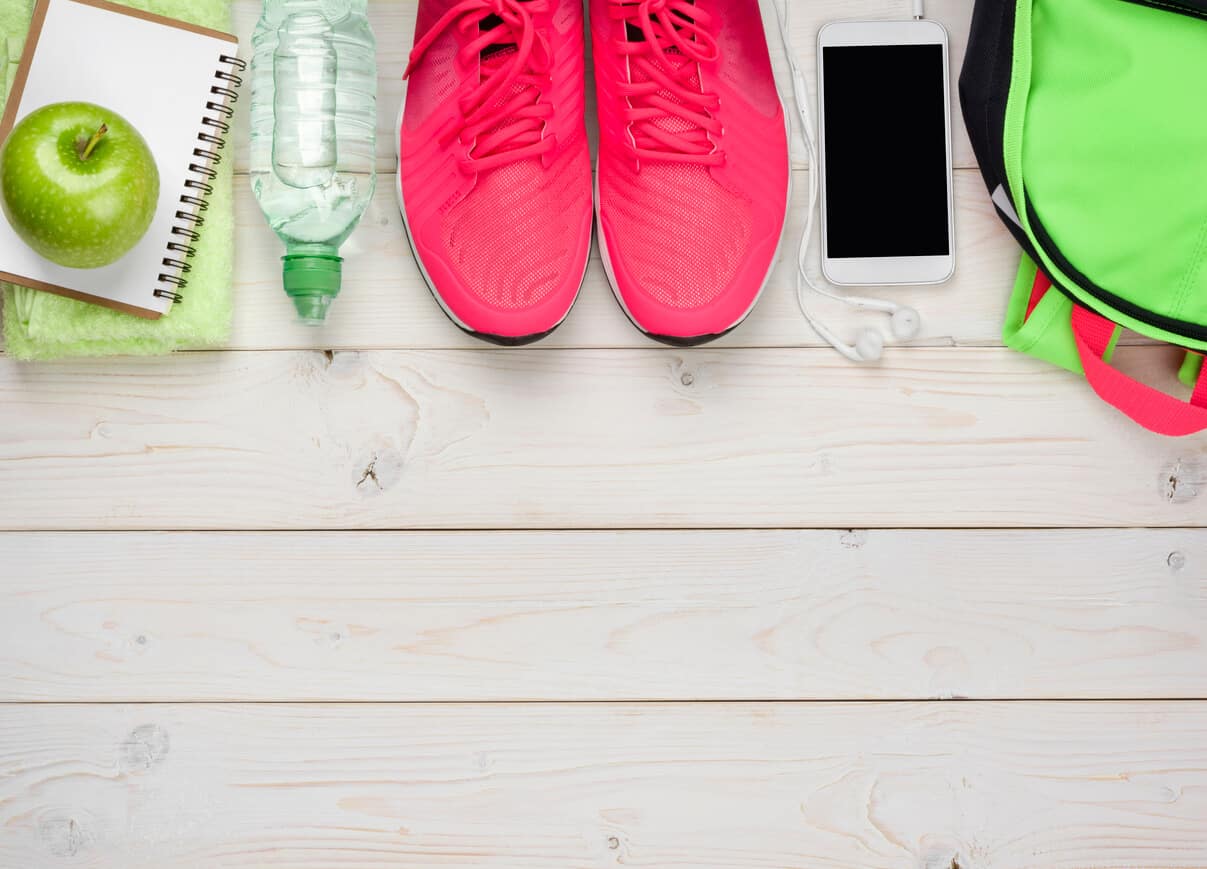 Each routine introduces you to a new step. After performing that step for some time, it teaches you to a second one. After that, it takes you back to the first one, where you will have to dance through to the current step. The process will continue back and forth until you have gone through all the steps in that routine.
You will then finish that routine with all the steps you have learned. This is how Cize intends to capture your attention and interest so much that you forget that you are working out.
Each step builds on the previous one, and each routine builds on the last routine. Every new step is more challenging and demands more from muscles you never even knew existed, causing you to sweat a lot more and burn lots of calories, all while enjoying yourself.
When you finally get the hang of all the steps in a routine, you will then dance the complete routine from start to finish. However, if the song is too short for you, there is a 'repeat' option on the DVD that allows you to replay the song so you can dance the routine as many times as you want to. You can do this for all six routines.
Routines
Cize Routines
As mentioned before, there is a total of six routines:
Crazy 8s: features 35 minutes of dancing to Timbaland's Hands In The Air.
You Got This: is a build-up with different moves and vibes with Bruno Mars' Treasure playing.
Full Out: is on a whole new level (level two) with winding steps to Destiny's Child's Lose My Breath.
In the Pocket: features Ariana Grande's Problem.
Go for It: should see a more confident you dancing to Missy Elliott's Pass That Dutch.
Livin' in the 80s: wraps the package with a routine to Sia's Chandelier.
Cize DVD Extras
Aside from the workout DVDs, Cize comes with many add-ons:
Get Started Guide
This helps you keep track of your activities and progress through the 30-day timeline for the workout.
Eat Up! Meal Plan
It promises recipes that are delicious, easy to prepare, and adventurous enough to include some of your favorite things (in controlled portions). The plan is relatively easy to follow, and while it is good to follow the program religiously, you don't have to.
You could see it as a book of suggestions, take a few pointers, and create your diet meal plan. According to Nutrition.gov, the right diet program is critical to weight loss and fitness.
Beginner and Advanced Calendars
The beginner calendar allows you to go through the routines at your convenience while the advanced one gives you structure, telling you what to do and when to get ultimate value for your money and sweat. When you finish with a routine, you can rate your dance skills as 'back-up dancer,' 'front and center,' or 'ready for my music video.'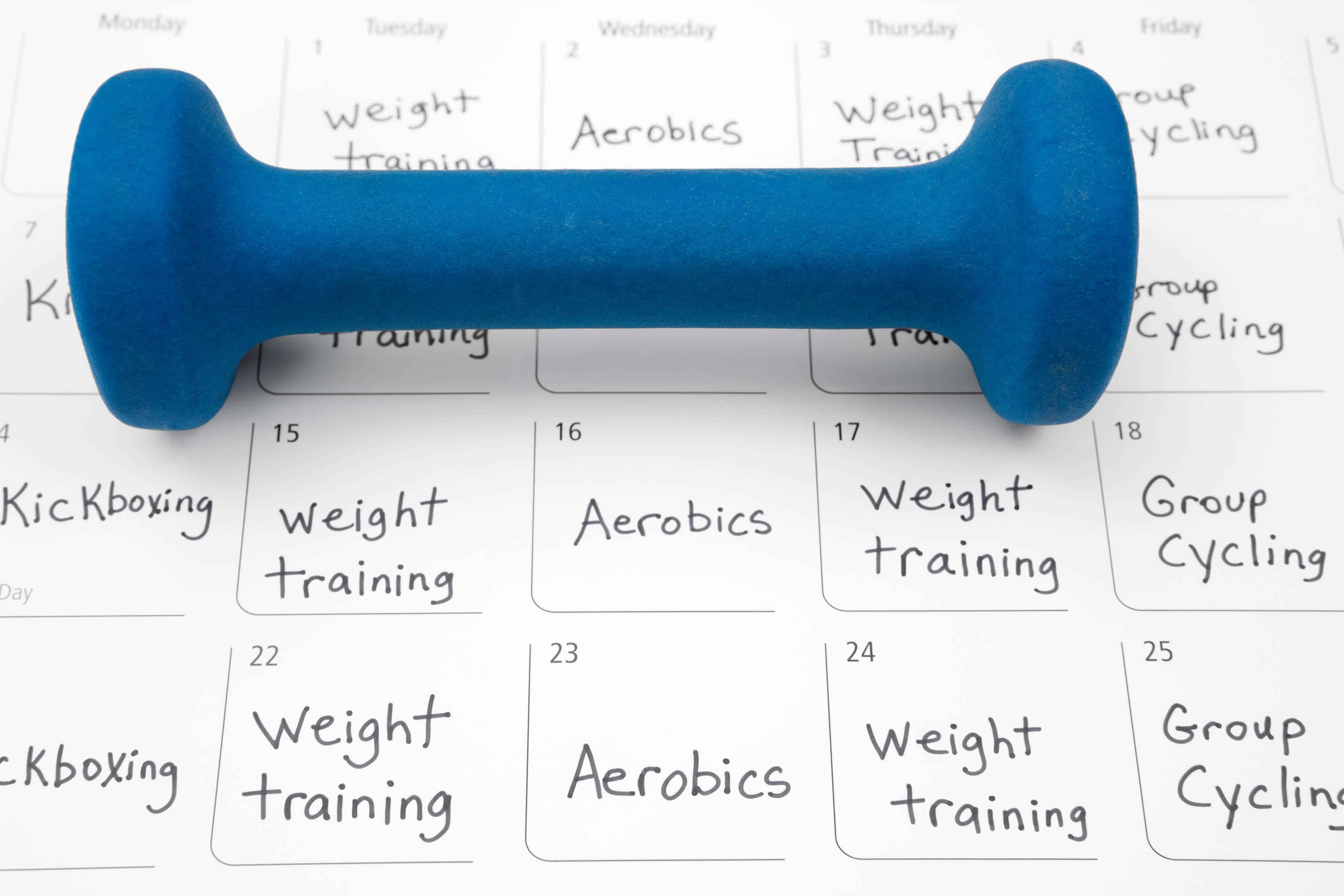 You could pick a calendar at random, or based on your competence. If you start with the first routine and seem to need a lot of work, you should look at the beginner calendar. If you have got into the groove of things by the end of the first routine, then advanced it is.
8 Count Abs Workout
This routine that focuses on your abs and core, featuring a lot of floor work.
Weekend Survival Guide
The guide gives you tips on how to go through and enjoy your weekend without compromising your week-long progress.
7-Day Cize Down
This features suggestions for a 7-day meal (and snack) plan, together with a shopping list, substitutions, and tips to make your Cize experience more fruitful.
'Work Your Body' Workout Video
This video features TLC's Chilli dancing alongside Shaun T to a song she wrote.
If you purchase the challenge pack through a Beachbody coach, you can also stream the workouts online, allowing you to exercise anywhere.
Finally, they offer you a 30-day supply of Shakeology.
What Else Does Cize Offer?
Cize also offers a live dance session. Purchasing Cize welcomes you into a community of other users. What this means is that you can walk into any Cize Live class near you and work out or dance even after the first 30 days.
You can see a class near you by checking on the official website and just showing up. You will find people like you that will give you the motivation and companionship you seek.
There is also a tank top you can earn and not buy. How? All you need do is take a picture of yourself before you begin the Cize journey and another after the 30 days, send both images to the company, and that's it, you get your a free Beachbody tank!
Tips
Tips for Using Cize
Below are a few tips that could help you maximize the Cize dance workout routine:
To make you learn faster, you should focus on your feet. Learn what your feet should be doing first, as it makes it easier for the whole body to follow up.
Relax if you can't get your feet to work. Just bear in mind that whatever you do, even if you think it's terrible, still helps you lose weight.
After the one month, you're free to change up the workout routine as you desire. You could even have a playlist of your favorite songs to burn the calories too.
A great tip from Dr. Anthony Dugarte says, "Move often (and safely). If this series allows for the best means for you to accomplish this on a daily basis, great. But this is just one of many options. Find the safest and most effective option for you."
Pros & Cons
Cize Pros & Cons
Pros
Cize leaves you feeling upbeat even after a rigorous workout. With other workout routines, you might feel down after working up a sweat, but with Cize, the dancing and music come together to lift your mood.
Every Cize move is tailor-made to make you drop a lot of pounds at the end of the 30 days.
The moves are low impact, hard on your muscles and fat, but gentle on your bones and joints.
Cize's one-month period is a realistic time frame. From the time you start your workout, you have a reasonable timeline of things. This could serve as a form of motivation in those moments when you feel a little lazy or too tired.
With Cize, you don't need to go to a gym or to own any workout equipment. All you need are your DVDs and a device to play them on.
Personal guidance from Shaun T every step of the way.
Dancing increases muscle strength, along with flexibility. Cons
Cize will not meet all your fitness goals. For one, you will not build muscles as the routine applies little to no resistance. So there isn't much that will make your muscles grow.
Cize is not heavy-duty stuff; it doesn't leave you panting and gasping for breath. So, if you are into the kind of workout that leaves you feeling exhausted but satisfied, you shouldn't try Cize.
If you are relatively fit or a good dancer, you might not want to go for Cize because it might be too slow-paced for you. It might also seem to drag on for too long if you learn the steps quickly.
Does Cize Work?
Anything that can get you dancing for long enough to get your heart rate up gives you a terrific workout. Dancing is also one of the activities recommended for menopausal women who want to lose weight (see Maturitas).
But how much weight would you lose? Just as with other exercise regimens, it all depends on the length of time and intensity. The higher the intensity and the more time you spend, the more calories you burn and the more weight you lose, says WebMD.
Cize is excellent for toning your entire body. You might not grow your muscles, but you will define them. The workout will define specific areas of your body, like hamstrings and glutes. You can burn up to 400 calories without hitting the gym, thanks to the fact that Cize keeps you moving without wearing you out.
The reason for this is that Cize is composed of dynamic and non-dynamic movement sequences that flow into one another, allowing you to keep moving and enjoy it.
Dance can be an effective form of exercise, according to the British Journal of General Practice. In fact, Research in Nursing & Health noted that this kind of exercise could improve cardiovascular fitness.
It can also be beneficial to certain types of athletes, like ballerinas, according to research published in the Journal of Strength and Conditioning Research. 
One study published in the Journal of Bodywork and Movement Therapies found that aerobic dance exercise could improve blood oxidative stress status.
The Journal of Sport and Health Science found that dance exercise could be effective for obese and overweight adolescents. Obesity (Silver Spring) also noted that dance exercise could promote weight loss in certain groups at risk for obesity.
Where to Buy & Price
Where to Buy Cize & Price
Cize, like all other products under the Beachbody On Demand brand, is on the official Beachbody website.
You can pay for it in three monthly payments of $19.95 (+$12.95 shipping and handling) or select a single payment during checkout. For a yearly subscription, it's $88, and it comes with a 30-day money-back guarantee.
Other retailers sell Cize as well:
Cize Alternatives
If Cize isn't what you are looking for, here are some other dance workout routines you can check out:
7-Minute Video Vixen Dance Workout
This is precisely what the name suggests, a seven-minute workout video. Vixen Workout features some other workout guys like Janet, Shaun T, and Carolina, all teaching carefully arranged dance steps and jamming up to music that seems to pump through your veins. Unlike Cize, it's a short workout routine.
Cardio Dance Workout to Scorch Calories
The creator, Jayson Layden, gives you a 20-minute workout with cardiovascular and calorie-burning movements. Jayson's routines are quite intense, but there is good news – and this is where it differs from Cize -, it allows you to adjust the intensity of the exercise while still giving you a challenging workout.
Zumba Dance Workout
This is a dance workout routine by Daniel Hayhurst, and it is 24 minutes long. It is a fast-paced workout routine that gets your heart beating fast in no time. However, what's different about this is that Daniel created a YouTube channel where he teaches free Latin dance and aerobic classes, including salsa, mamba, and merengue.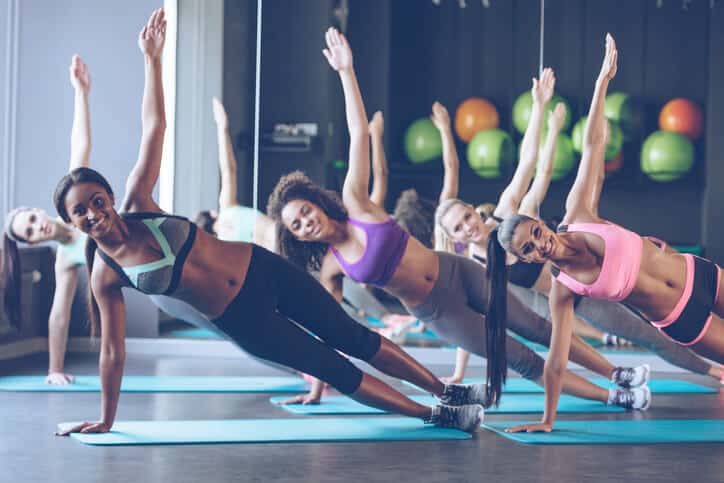 Additional alternatives include:
What Users Are Saying
What Users Are Saying
"I love these videos they are so much fun easy (for me ) to catch on fast paced and a real workout while having fun!!! Love it."
"The only thing this video is good for is showing you new moves and how to dance. If you're buying it thinking that you are going to sweat the pounds off? Then forget it!!! I didn't lose 1 pound doing these routine dances throughout the who duration it was created for. Would not buy it again."
"Good series – I enjoyed the workouts."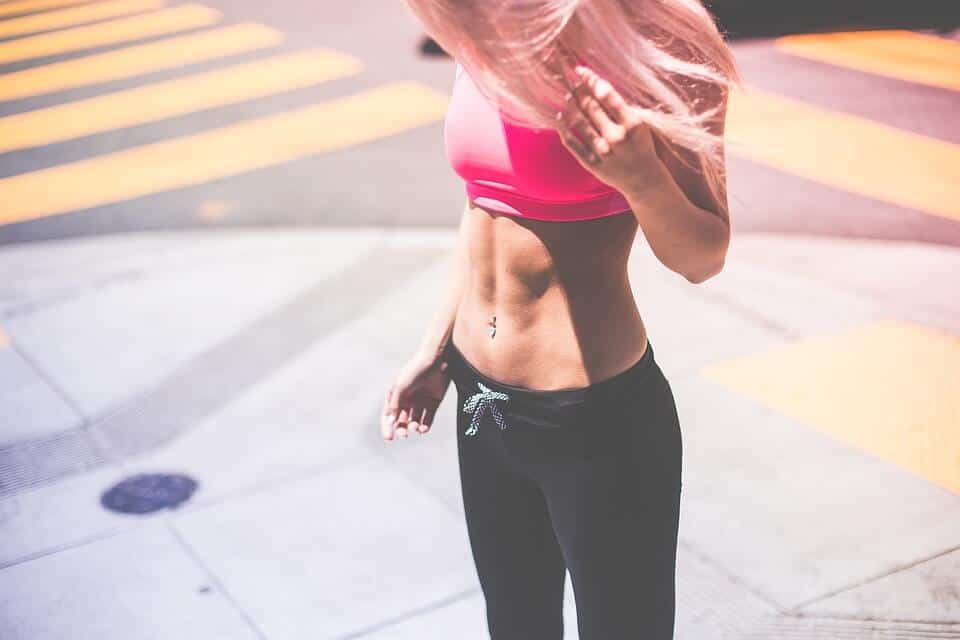 Bottom Line
The Bottom Line – Does Cize Work?
We are always excited to see fitness programs that encourage regular exercise, and there are some positive customer reviews posted online for the Cize Dance Workout. On the other hand, we are hesitant to recommend this fitness DVD set because the weight-loss claims are not supported by scientific research. Furthermore, the dance routines are often referred to as boring and less than challenging.
Those who want to see significant weight-loss results, we encourage you to go with a health program that offers tons of great health tools and is backed by tons of clinical research.
Among the best diet programs we've seen this year is Noom. It offers customized food plans, 1:1 coaching, interactive support groups, and more. We love that the program was developed by behavioral psychologists and is backed b clinical research published in Scientific Reports and BMJ Journals.
Also, the makers of Noom have decided to offer all Dietspotlight readers a free trial offer, which we love to see!
Learn More About Noom »