Updated: 01/14/2018
- Site operated by Burn HD
I must admit, I got excited when I heard about the Clean Program, a program that's supposed to "change my life and health in just 21 days."  But then I got to thinking: "Is there really anything to the Clean Program that I can't get somewhere else?"  Let me tell you, at first glance, the Clean Program seems to make a lot of sense. You follow the Clean Program food list, eating what's acceptable and avoiding what they say is bad. In addition, you use the Clean Program supplements to ensure that you stay on the right path. Sounds pretty straightforward.
Clean Program Readers:
Click here
to find out why we're giving away samples of our product, Burn HD.
What is Clean Program?
The Clean Program is a 21-day plan that is designed to "revolutionize your health." It was created by Dr. Alejandro Junger, a medical doctor. According to his bio on the official website, Dr. Junger moved from Uruguay to the New York City to undergo his postgraduate training.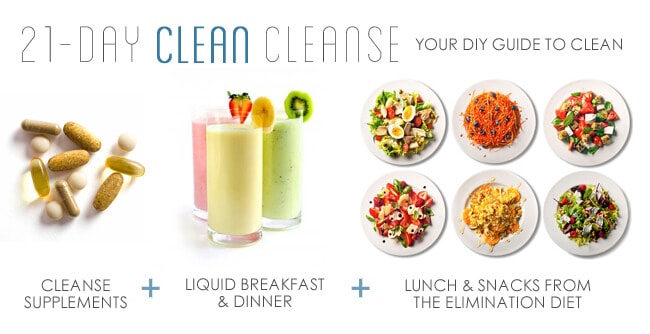 In a movie-like twist of events, he began to experience health problems and started researching ways to heal himself. He believes that detoxification is the key to good health and claims that restoring the body's ability to cleanse itself leads to "optimal health."
Sounds good so far!
The Clean Program itself is a combination of a diet plan and supplements. It comes along with a program guide as well, so you can be sure that you're staying on track. Consumers also get exclusive access to the Clean Program community and countless recipes.
Clean Program Ingredients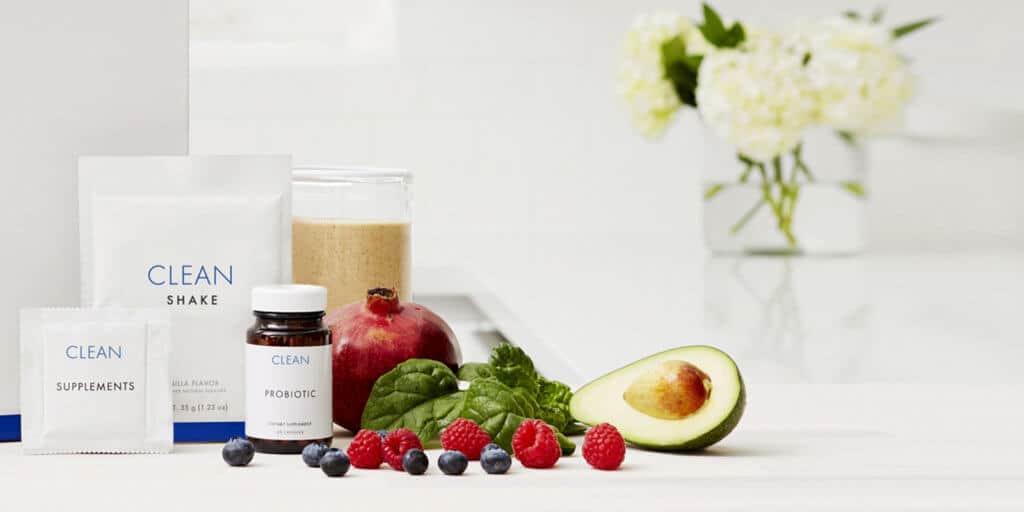 The products offered for the program are in the form of shakes (chocolate and vanilla), supplements, and probiotics.
The Clean Program shake ingredients include:
• Rice protein concentrate
• Pea protein
• Sugar beet fiber
• Apple fiber
• Phytonutrient blend (contains 17 ingredients!)
• Medium chain triglycerides
• Magnesium citrate
• Vitamin and mineral blend (18 more ingredients!)
Similar ingredients can be seen in other shakes like Shakeology and 310 Shake.
Among the ingredients for the Clean Program supplements is a propriety extract containing:
• Coptis Root & Rhizome
• Chinese Skullcap Root
• Phellodendron Bark
• Ginger Rhizome
• Chinese Licorice Root
• Chinese Rhubarb Rhizome
The Clean Program probiotics are a proprietary blend including:
• Bifidobacterium lactis
• Lactobacillus acidophilus
• Bifidobacterium infantis
• Lactococcus lactis
The problem with products containing lots of different ingredients is that there is a greater potential for side effects.
But i'm getting ahead of myself.
Let's start with the Clean Program protein powder shakes. Generally, when you're looking at a list of ingredients, they are listed in order of the amount of each ingredient included in the product. The first ingredient listed is the one that the product contains the most of.
In this case, the first four ingredients are protein and fiber from different sources. Science does support the use of protein-rich meal replacements for fat loss.[1]
The fiber in the shakes helps to keep you full. According to the Mayo Clinic, fiber helps keep you feeling satisfied because it takes longer to digest.[2]
The phytonutrient blend in the shakes comes from a variety of plant-based ingredients, like organic flax seed powder and organic carrots. In fact, "phyto" means plant. WebMD says that phytonutrients aren't essential to life, but they can help protect against some diseases.[3]
Let's move on to the Clean Program supplements.
You ready for this information body slam?
The first ingredient in the proprietary blend is coptis root & rhizome, otherwise known as goldthread. Goldthread is a plant that has been used to treat stomach problems, parasites, and skin conditions. There is some scientific evidence that supports its use in fighting bacteria and as an effective anti-inflammatory.[4]
The second ingredient, Chinese skullcap, has also been used for treating stomach problems, as well as hay fever and asthma. However, WebMD states that there is insufficient scientific evidence supporting its effectiveness for any medical condition.[5]
The Clean Program probiotics contain another proprietary blend.
Probiotics are essentially "good" bacteria. According to the National Center for Complementary and Integrative Health, a division of the U.S. Department of Health and Human Services, there is insufficient evidence showing that probiotics are effective and they state that not all probiotics work the same.
Scroll below for one of the best products we've seen over the last year.
Clean Program Side Effects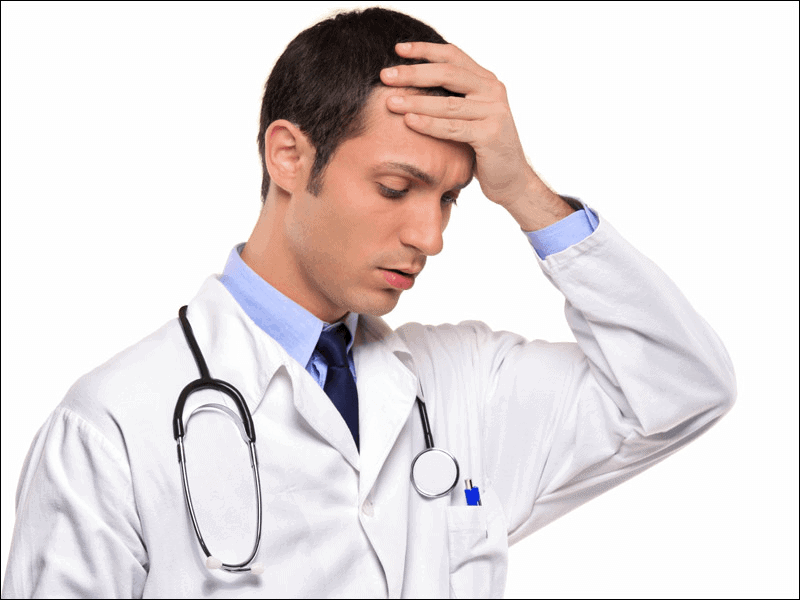 When the list of ingredients is this long, it's hard to know where to start when looking at potential side effects. We'll take a closer look at just a few of the ingredients in each product and the side effects they may cause.
Check it out: The pea protein in the Clean Program shakes may cause allergic reactions in people who have peanut, legume, or soybean allergies. In addition, it may also cause:[6][7]
• Intestinal discomfort
• Gas
The beet fiber used in the shakes may cause:
• Kidney damage
• Low calcium levels
Now, let's look at potential side effects for the supplements. In studies, phellodendron was linked to:
• Heartburn
• Tremors in the hands
• Thyroid disfunction
• Sexual disfunction
The possible side effects for licorice include:
• Water retention
• Increased blood pressure
• Lower potassium levels
As for the probiotics, the most talked about negative side effects were:
• Gas
• Bloating
Clean Program Benefits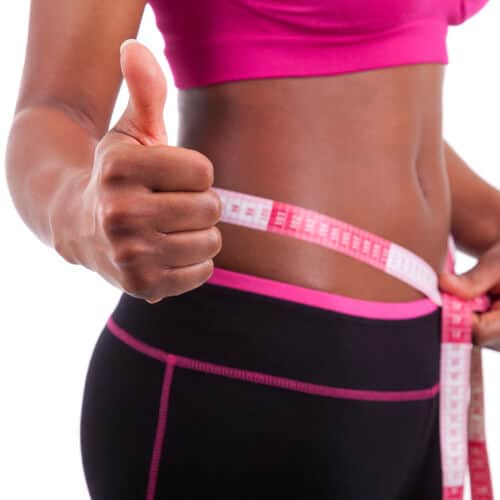 The benefits of the Clean Program listed on the official website are improvements in:
• Skin
• Sleep
• Energy
• Digestion
• Weight loss
• Mental clarity
They also say there will be a reduction in:
• Constipation
• Bloating
• Headaches
• Joint pain
We agree that there may be weight loss associated with using the Clean Program, but then, that generally does happen when you follow a healthy diet that includes lots of fruits and vegetables, and avoids sweets.
That hardly seems revolutionary.
As for the other suggested benefits, we just don't see any concrete evidence that supports many of their claims.
Clean Program Cost
The Clean Program cost may be the real sticking point of this product. For a 3-week program, it costs a whopping $475. Now, we know that people say you can't put a price tag on good health, but what good is my health if i'm living in the woods? Here's what that hefty price tag buys:
• 63 supplement packets
• 42 Clean shake packets
• The Cleanse Guide
• Recipes
• Special-strength probiotics
• Member-only community access
Considering we're not even sure if the science supports everything this program suggests it can do, we just can't get behind that price.
Clean Program Customer Reviews
Unfortunately, we were not able to locate any reliable third-party user comments about the Clean Program itself. The product appears to be sold exclusively through the official website and there are no user comments available there.
But all is not lost!
We were able to find user comments about Dr. Junger's book Clean: The Revolutionary Program to Restore the Body's Natural Ability to Heal Itself. Scroll down and check out what customer had to say.
What Users Are Saying
"Followed the diet in some form for the last 1.5 years, and our whole family has lost weight and feel healthier – without reducing our calories! We started by buying the kit from Clean website, but after that we improvised with Vegan protein powder, CandiBactin, and Culturelle probiotic for the supplements."
"Want for me. Didn't like the recipes or his whole concept. I feel it's a bit outdated as well. He does have done useful scientific data on the body though."
"Not really anything new. I guess it never hurts to have reinforcement of information"
The Bottom Line on Clean Program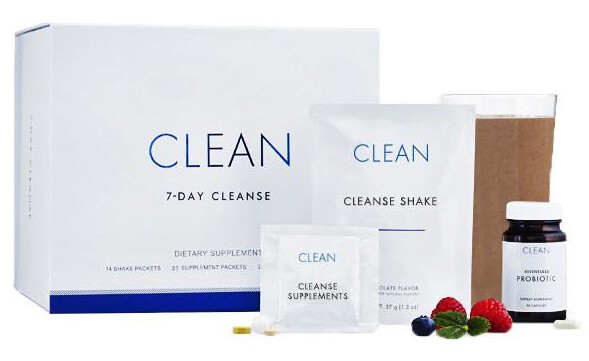 Well it all comes down to this. Will the Clean Program be the next best thing for weight-loss, or crash land in Garbageville? We appreciate that the Clean Program was developed by a medical doctor and that it promotes following a healthy eating plan. However, we can't give it our support because:
• The price tag is just too high for a program that isn't really revolutionary
• There's lack of scientific evidence to support many of their claims being linked to the products you actually get
• The side effects are daunting – and those were just for the couple of ingredients we looked at!
Just go out and find yourself a weight-loss solution that's reasonably priced and has a ton of happy customer reviews supporting it.
One of the best supplements out there is Burn HD. It's a proprietary blend of 4 ingredients, shown in clinical research to boost metabolism, increase energy and burn fat.
There's also a Special Trial Offer showing our confidence in this product and its ability to get you the results you want.
Learn More About Burn HD »