CleanseSmart Review

- 14 Things You Need to Know
No one wants to try one diet or supplement after another only to find they've lost no weight. We decided this time around to look at a cleansing product to see if it holds the answer. The outcome of my research into CleanseSmart was somewhat surprising. We dug deep into the ingredients, side effects, clinical research and customer service. Then, we read every comment and forum post we could find. Finally, we summarized to give you the bottom line.
CleanseSmart can be purchased through their Official Site.
Overview
What is CleanseSmart?
CleanseSmart is a 30-day herbal cleansing plan, with 2 parts, which use different types of naturally-occurring herbal supplements and ingredients. The formula facilitates the body's detoxification process through the liver, colon, blood, the kidneys, lymphatic system, and the skin.
The food and chemicals in the modern world have increased, so there's more need for detoxification and cleansing. The CleanseSmart 30-day program understands that toxins are present every day in food, water, or even the air we breathe, and so it was made to help clean these toxins away and improve your overall health.
CleanseSmart 30-day program ensures that there is thorough cleansing and detoxification in the body so that you can be able to handle less harmful toxins. The Renew Life CleanseSmart 30-day program will help you so that you do not suffer chronic health complications while balancing energy levels and boosting your immune system.
The cleansing process majorly takes place in the colon, says the American Journal of Gastroenterology; and CleanseSmart helps prevent bloating and constipation in the process.
Products Similar to CleanseSmart
How Did CleanseSmart Start?


Many people on weight control programs felt discouraged when they didn't see any changes and that their weight remained constant. CleanseSmart 30-day diet and supplements came in to give some extra help. CleanseSmart was developed to provide the much-needed answer.
The Renew Life CleanseSmart 30-day program was based on much research done to find the best ingredients, possible side effects, customer needs, and even the clinical research in the same area. They saw customer comments and the dissatisfaction in the market, leading to the development of the CleanseSmart 30-day diet.
Scroll below for one of the best products we've seen over the last year.
Claims
CleanseSmart Claims
The popular CleanseSmart claim is the scientific basis for its ingredients. The supplements used have been proven to have the capability of flushing out water, cutting weight gain, improving bowel regularity, and maintaining overall body wellness.
The product's Cleanse Advanced program seeks to ensure the promotion of lasting weight loss and health. The findings were backed by the study conducted by DietSpotlight on detoxification and cleansing process.
In the CleanseSmart testimonials, a user claimed that the CleanseSmart total body cleanse program worked wonders for him. The customer suffered from recurrent abdominal cramps, regular constipation, and a feeling of nausea in the early hours of the morning. All these complications disappeared with the 30-day total cleanse program, and they started experiencing more balanced bowel movements. The customer recommends that anyone with abdominal cramps, stomach pains, and irregular bowel movements should try this one out.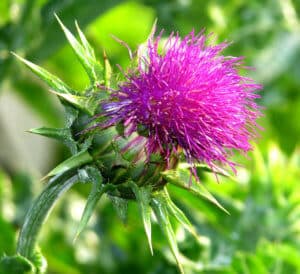 Ingredients
CleanseSmart Ingredients
The Renew Life CleanseSmart 30-day program comes with two bottles, and each one has many ingredients, including:
• Dandelion Root 4:1 (80 mg)
• Milk Thistle Seed 4:1 (50% Silymarin)
• Artichoke leaf or the Cynara scolymus 4:1 (100 mg)
• Hawthorn berry or the Crataegus laevigata extract 4:1 (100 mg)
• Red Clover Flower
Other ingredients include Mullein Leaf, Turmeric Root extracts, the Burdock Roots, Corn Silk, Ashwagandha Root, among many others.
There is another set of ingredients, covering the other CleanseSmart Renew Life 30-day programs. Bupleurum Roots extracts, Mullein leaf, and the Red Clover Flower are the most common in both classes of ingredients.
Does it Work
Does CleanseSmart Work?
From the CleanseSmart reviews and testimonials following the CleanseSmart 30-day diet plans, CleanseSmart seems to work. The natural ingredients come with a 60-day guarantee and a complementary diet to follow. If you thought of seeking a formula, then CleanseSmart is where it's at.
In the CleanseSmart directions, there is a guide for those interested in losing some extras pounds. It is highly recommended that you try the clinically tested supplements, especially those will experience fewer side effects. To improve your CleanseSmart weight loss journey, try the Burn HD product, for example. All the four ingredients used to increase the rate of metabolism and help in burning excess fat. It is highly recommended for a CleanseSmart 30-day diet program.

Benefits & Results
CleanseSmart Benefits and Results
There are many benefits from using the CleanseSmart 30-day dietary program. These are advantages addressing weight loss concerns, nutritional directions, and even fat management. One benefit is that CleanseSmart has no adverse effect on first-time users. The benefits have been reviewed by the client base, and they rate the product favorably.
Users have reported improved overall confidence, bowel movements, as well as toned bodies and a refreshed sense of body weight. One other benefit is that it comes with clear-guide instructions on the use regarding dosage, be it in capsules or tablets.
Other benefits attributed to CleanseSmart products include:
The absence of stomach cramps, though upset stomach is still a common phenomenon in the cleansing process. CleanseSmart ingredients are clean, healthy, and safe.
The CleanseSmart 30-day diet plan is available for users on a 24-hour basis and can be purchased directly from online stores.
There is enough information from CleanseSmart reviews, customer comments, testimonials, and studies conducted proving the brand is as effective.
The bottom line is that there are many benefits from the detox plan and 30-day dietary program and plan for those in need of gentle cleansing to those under the full detox plan. CleanseSmart remains your most reliable, affordable, and safe label for detoxification programs and dietary plans. You will find the products to be as effective as possible, with results being noticeable early on for those on weight loss plans as well as those seeking overall body wellness.
Details on CleanseSmart and Weight Loss
CleanseSmart will not promise you weight loss under the CleanseSmart weight loss program. That is according to the Lead Research Editor, who assures users that the weight management will not produce long-term results. They may not be as reliable as weight loss ingredients. In spite of that, many people are still choosing to use the CleanseSmart diet plan to lose some pounds.
One user of the CleanseSmart product shared that he had gained weight instead, especially after taking the product along with his supplements. The user stated that he felt bloated and experienced constipation. However, another user reported that they lost weight by just following the recommendations, taking a lot of water, and staying on the CleanseSmart diet program for all 30 days continuously. Changes in a dieter are characterized by the level of discipline on the recommendations and the CleanseSmart directions.
Another user lamented on day 9 that he was not seeing or experiencing any bodily changes. Another one was so disappointed that they just threw it in the trash. We have to remember that the results are different for each person, there will always be variations.
Instructions
How to Use CleanseSmart Products
There are particular directions for the use of CleanseSmart products.
For days 1-3, consume the Part 1 Morning Formula in the morning on an empty stomach and the Part 2 Evening Formula in the evening with or without food.
After the first 3 days, users should consume 2 capsules of the Part 1 Morning Formula on an empty stomach and 2 capsules of the Part 2 Evening Formula with or without food. If increasing the evening formula consumption causes excessive bathroom usage, users can decrease or vary consumption. This should continue for the rest of the 30 days.
Side Effects
Potential CleanseSmart Side Effects
There are claims of likely side effects arising from doing the CleanseSmart 30-day dietary program. The plan could lead to severe gastrointestinal effects and pain on the digestive tract. Therefore, it leads to acute abdominal cramps, loose stools, vomiting, and in severe cases, it may bring about diarrhea. Many of these customer claims have been proven or even reported by the Food and Drug Administration in the United States.
Michael Picco is a gastroenterologist with the MayoClinic.com. He states that continued use of CleanseSmart products for colon cleansing has the potential to cause dehydration and affect the gastro electrolyte balance in the body organs and the intestinal linings. Others develop infections and perforations in the small intestines, affecting the normal functioning of the colon.
Another common side effect is the familiar Irritable Bowel Syndrome, where the colon contracts most often. It is triggered by the consumption of some types of food, drugs, medicines, or even being under stress and depressed. Some of the symptoms of IBS include cramps and occasional abdominal pains, excessive gas release, and bloating.
There is also visible change in the bowel characteristics – it becomes loose, sometimes hard, and sometimes urgent. Furthermore, there is the chance of developing alternating phases of constipation and diarrhea.
Warnings
CleanseSmart Product Warnings
You are required to consult a medical doctor or a health care practitioner before you embark on a program to use the CleanseSmart 30-day diet plan. In the event you feel constipated for more than 7 days, you should consult a medical practitioner.
Those affected by bowel obstructions, fever, nausea, diarrhea, abdominal pain, or vomiting also should not use CleanseSmart products. If you are using corticosteroids, licorice roots, or even thiazide, CleanseSmart products will negatively impact your electrolyte balance in the body.
You are also warned against using CleanseSmart products if you happen to be allergic to products like Daisy Family Carrot root, Compositae, and anethole. Hypersensitivity is known to occur where the user is allergic to these products. Those with constrictions in the gastrointestinal tract, atonic colon or inflammatory bowel disease are advised to stop using these products.
One last warning is to ensure that it is not recommended to use CleanseSmart 30-day plans with any alcoholic beverages, sedatives or laxatives. Pregnant or breastfeeding women are also advised against using these plans. It should also be kept out of the reach of children. Do not take more than recommended, and use it within 2 to 3 hours of using other drugs. Store CleanseSmart supplements in a cool and dry place.
Lawsuits
Any CleanseSmart Lawsuits?
Scientists and health organizations have criticized the scientific basis behind the productions of CleanseSmart supplements and dietary plans. The case claims that there is no scientific basis to prove the manual user directions. The case further states that the toxins have not been explained and that there is little evidence to back the claim that toxins accumulate in the body.
Sense About Science in Britain stated that to use these products would be tantamount to burning money. The 2015 case, on reviewing the evidence on detoxification from these CleanseSmart products, stated that there is little or no evidence to support the use or justify the need of the CleanseSmart 30-day program for weight management or even elimination of body toxins. The case further elaborated that the claims for results are unsubstantiated and pose a health risk to those who adopt it for purposes of detoxification.
CleanseSmart Products Alternatives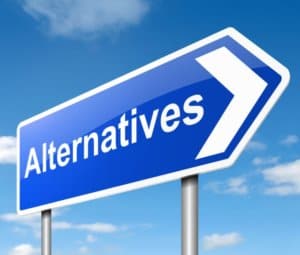 Look for natural ways to lose some extra pounds by choosing a different yet desirable lifestyle. Avoid taking the quick fixes and shortcuts. Portion control, eating more fruits, cooking healthy foods, reducing sugar intake, and avoiding saturated fats can all help. Drink lots of water on a daily basis and maintain a healthy exercise routine.
Other alternatives are:
Holy Tea Detox
Holy Tea Detox was developed by Bill Miller Ph.D. It costs $39.00 and should be taken twice a day. It is a herbal tea with ingredients from Milk Thistle, Marshmallow, and Malva plant. It is taken for 30 days for maximum results.
Wild Rose Herbal
Wild Rose Herbal was developed by Terry Willard, an herbalist based in Canada. The product goes for $39.00. Terry developed a two-pronged approach for the elimination of diets with high alkaline levels. It is meant to work for 12 days continuously. This product comes with a range of other health benefits, including detoxification and appetite boosting.
Terry believes that detoxification prevents the chances of developing chronic diseases, especially those associated with the digestive and the intestinal tract. It refreshes the organs, keeps the systems running, and helps the nervous system, urinary tract, reproductive organs, skeletal muscles, the endocrine and the immune system, even boosting the latter. The alternative is also known to make the skin more supple and smooth.
What Users Are Saying
"I've tried soooo many other cleanses over the years (even $250 ones with potions and tinctures you have to mix yourself!) but nothing works as well as the Cleanse Smart 30-day! Nothing! If you want to change your life (no, seriously!) then change your diet along with taking this cleanse! Cut out refined sugar, caffeine, gluten and dairy and eat mostly fresh whole foods without preservatives and you will not even believe how great you can feel!"
"Not the results I was looking for."
"I expected for the product to work as a soft detox but gave me constant cramps and diarrhea."
Bottom Line
Bottom Line on CleanseSmart
Cleansing is something that may interest you, but it is not a safe and effective means of weight loss. Cleansing is a temporary option for constipation or other gut issues. We're not certain this is a great choice for anyone wishing to lose weight.
If you're in the market for weight-loss products, we believe there is a program that fits the bill.
Among the best weight-loss programs we've found is Noom. With the clinically-proven program, you get personalized meal plans, human coaching, expert articles and resources, food and exercise tracking and more.
Plus, for a limited time, you can get a free trial of [promoted_ product_name] because you're a Dietspotlight reader.
Learn More About Noom »