Clif Bar Review

- 18 Things You Need to Know
Clif Bar is one of the leading nutritional supplements for those living an active lifestyle. However, our research team wanted to understand better the connection between this nutrition bar and overall wellness. So, we delved into the ingredients, focusing on the benefits and potential side effects. Then, we gathered the research to connect the product to effectiveness. Finally, we compiled the details to give you the facts.
Clif Bar can be purchased through their Official Site.
Overview
What is Clif Bar?
Clif Bar is an American health food company that produces a variety of nutritious food and beverages. The original Clif Bar was developed by Gary Erickson and Lisa Thomas in 1991.
Erickson was an avid cyclist.  After completing a 175-mile bike ride, he realized a need in the biking community for a sustaining and healthy food bar that would help bikers go the extra mile. He brought several various protein bars on his long cycling journey, but none of them measured up regarding taste and nutritious ingredients.  Erickson's mom was a baker.  He went home with his idea, and he and his mom got busy baking and created the first Clif Bar, named after Erickson's father, Clifford.
Gary teamed up with dozens of bike shops throughout California, and Clif Bar generated $700,000 in sales in its first year of business.
The Clif Bar is an all-organic food bar that comes individually packaged. These bars measure about two inches wide by four inches long by 1/2 inch high. Clif bar ingredients and nutritional values vary with each flavor.  There are a variety of Clif Bar flavors available.
The original three flavors of Clif Bar were double chocolate, apricot, and date oatmeal.  This company has since gone on to produce over ten more flavors of their flagship product. Clif Bar continued to gain popularity throughout the 1990s, and Luna Bar, a food bar geared toward women, was developed in 1999.
In 2006, the founders of Clif Bar started the Clif Bar Family Foundation, which is a non-profit that helps researchers develop new ways of growing organic food. By 2012, this organization had donated over one million dollars.
Clif Bar has developed several different products besides the Clif Bar. These products include the Clif Kid ZBAR brand, a line of sports drinks, and squeezable tubes filled with a gel-like food product.
Clif Bar is highly focused on giving back to its employees and the community.  Employees have access to full gym facilities at work, including climbing walls, yoga studios, and massage rooms.  Every year, Clif Bar employees spend thousands of hours performing community service to make their communities stronger and more prosperous.
This company is always coming out with new products and new flavors for their original product, the Clif Bar. Clif Bar products continue to gain popularity, and this company continues to experience healthy growth every year. Before delving deeper into this brand. let's take a quick look at what the research has to say about this bar:
Nutrients: In a study comparing the effects of a Clif Bar and a low-GI nutritional bar in athletes, the product with the low-glycemic index was better able to lower lipid profiles without effecting performance.
Asian Journal of Sports Medicine: In trained athletes, soy protein may be able to reduce the negative effects of exercise-induced muscle damage.
Nutrients: When the Clif Bar was compared to a nutrition bar low-glycemic index, the latter product was able to better increase fat oxidation.
Clif Bar Competitors
Ingredients
Clif Bar Ingredients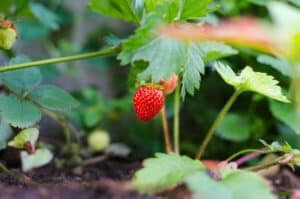 Clif Bar takes great care to ensure that all of the components included in their flagship product are organic and sustainably produced.
Since there are a variety of Clif Bar flavors available, the components used in each bar vary.
However, we will list all of the ingredients used in one of Clif Bar's most popular products, the Chocolate Chip Peanut Crunch bar:
Organic Brown Rice Syrup
Organic Rolled Oats
Soy Protein Isolate
Organic Cane Syrup
Organic Peanut Butter
Rice Flour
Peanuts
Organic Soy Flour
Peanut Flour
Organic Oat Fiber
Organic Roasted Soybeans
Dried Cane Syrup
Unsweetened Chocolate
Natural Flavors
Sea Salt
Cocoa Butter
Barley Malt Extract
Soy Lecithin
For each product, Clif Bar labels the vitamins included in the product and each vitamin's concentration. The company also provides an allergen statement that helps persons with allergies know whether they should use Clif Bar products.
It is noted that Clif Bar substitutes traditional sugar products for natural sweeteners such as brown rice syrup and cane syrup. However, it appears that most Clif Bar products contain soybeans, which have been shown to cause reproductive issues in men (see research in Environmental Health Perspectives).
It is also worth noting that "Natural Flavors" is a component that is included in all Clif Bar products that we examined. According to the Food and Drug Law Journal, flavoring is a loophole in laws that require manufacturers to list all of the components included in their products. Manufacturers are not required to list what makes up these flavors, which allows them to control trade secrets.
While this is an understandable policy from an economic standpoint, this policy creates a lack of clarity for the end consumer. Consumers are not privy to what constitutes a "Flavor" within a product, and some manufacturers have been caught using toxic components as flavors.
Clif Bar has also been very vocal about not using genetically modified components in their products. Genetically modified organisms, or GMOs, are highly controversial in the scientific community. While many mainstream scientific organizations maintain that GMOs pose no threat to human beings or the environment, there is a great deal of evidence that runs counter to this assertion. In 2014, a group of leading scientists went public with their belief that, despite endless media coverage to the contrary, there is no scientific consensus on GMO safety, according to the Journal of the Royal Society of Medicine. 
Scroll below for one of the best products we've seen over the last year.
Does Clif Bar Work?
Opinions vary on the efficacy of Clif Bars. While the components that makeup Clif Bars contain undeniable nutritional content, some detractors of these supposed health foods have noted that Clif Bars contain a large amount of sugar.
Clif Bars were originally designed to help people involved in action sports stay energized throughout their activity. They do seem to boost performance for bikers, skiers, and snowboarders.
Working professionals have since adopted these bars as a snack or even a lunch alternative, but it is not recommended that Clif Bars be used to replace meals.
Nutritional bars like Clif Bars are often called "energy-bars" due to their perceived effect of providing a surge of energy. While this pick-me-up could be partially attributed to the sugar content, Clif Bars contain 200-300 calories, and not all of these calories can be attributed to sweeteners.
Most Clif Bars contain around 10 grams of protein, and some varieties can contain as much as 20 grams.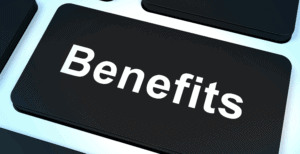 Benefits & Results
Clif Bar Benefits and Results
Clif Bars are certainly a healthier snack to reach for than cookies or potato chips. These bars have a much higher nutritional content than most snacks, but they still aren't as healthy as eating unprocessed foods or fruits and vegetables.
One of the most notable Clif Bar benefits is their portability. Unlike conventional breakfasts or snacks, Clif Bars can easily be eaten on the go. Each Clif Bar comes with an individual wrapper that can hold the bar as you consume it. Clif Bars can be eaten while driving to work, taking the kids to school, or in the midst of outdoor activities.
No scientific studies have been done to determine the results of eating Clif Bars. Anecdotal evidence from Clif Bar fans indicates that Clif Bar results do not include any dangerous effects.
The only obvious potential issue with eating Clif Bars is their convenience. These types of bars are often marketed as "meal replacements" due to their high-calorie count. In reality, however, nothing could be further from the truth. No single bar can replace a balanced meal's nutritional content, so Clif Bars should only be substituted for meals under special circumstances.
Clif Bars do not contain adequate nutritional content to replace meals daily. WebMD noted that energy bars should contain at least three grams of fiber, five grams of protein, and derive less than 35% of their calories from sugar. While Clif Bars meet the first two requirements, most Clif Bars do not meet the third requirement.
Details on Clif Bar and Weight Loss
No connection has been made between Clif Bars and weight loss. Clif Bars are designed to be filled with easily digestible carbohydrates. This is because these types of energy bars are specifically targeted at active people on the go who need a burst of energy between meals.
Clif Bars do not provide a sustained feeling of being full, and due to their high sugar content, these bars may make you feel hungrier after they are digested.
Clif Bars are not marketed as weight loss bars, and it is unlikely that they would help with any attempts to lose weight.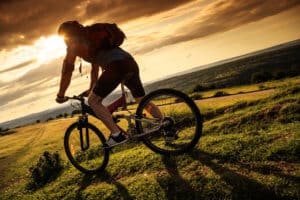 Directions
How to Use Clif Bar
Clif Bars are consumed orally. It is recommended that Clif Bars be eaten approximately three hours before engaging in exercise on the Clif Bar website.
It is further recommended that plenty of water be drunk along with consumption. Clif Bar also points out that Clif Bars can be eaten while in the midst of low-intensity activities like biking and hiking.
This company also recommends that Clif Bars be eaten after exercise, between meals, and on long days when it's hard to find time for other food.
Due to their high sugar and caloric content, Clif Bars should not frequently be eaten throughout the day. It is certainly not recommended that Clif Bars be used as a primary source of sustenance. Clif Bars should not be eaten with every meal.
Product Warnings
Clif Bar Product Warnings
Some Clif Bar products contain common allergens. Persons with sensitivities to these substances should avoid consuming Clif Bars. Some of the allergens in Clif Bars include soy, peanuts, almonds, cashews, tree nuts, and milk.
While many Clif Bars are gluten-free out of deference to persons with gluten allergies, many products produced by Clif Bar do contain wheat. Besides these labeled potential allergens, Clif Bar does not supply any further warnings regarding their products.
Is Clif Bar Safe?
Clif Bars are safe to eat for most people. Besides persons with sensitivities to the substances previously mentioned, Clif Bars do not pose a danger to most people.
Of course, Clif Bars must be consumed reasonably for this assessment to apply. Clif Bars should not be consumed in large quantities, and persons with blood sugar issues should note the high sugar content in these bars.
With that said, Clif Bar has indeed recalled products on numerous occasions. On one occasion, Clif Bar recalled a few flavors of its children's food bar due to the presence of undeclared tree nuts and peanuts, the Dayton Daily News reports.
In another instance, Clif Bar recalled three flavors of its popular Mojo bar, which contains a variety of nuts, due to potential listeria contamination, the FDA states.
No illnesses were reported, but Clif Bar had reason to believe that some of the sunflower seeds in these products may have been contaminated.
These instances reinforce the common wisdom that no packaged food products are inherently safe.
Whenever you buy a packaged food product at the store, you trust that the manufacturers followed proper procedures and that the labels are accurate.
However, mistakes can be made by anyone, and consumers should exercise their own discretion when deciding whether or not Clif Bars are safe for consumption.
Is Clif Bar a Scam?
Clif Bar does not appear to be a scam. This company has been in operation for over 20 years, and Clif Bar provides a genuine public service.
This company is not a pyramid scheme or a similar type of recruitment scam. There is no indication that Clif Bar is exploiting its customers in any direct way.
Some, however, may bring attention to the fact that Clif Bar engages in somewhat misleading advertising. Clif Bars are represented as products that provide energy and sustenance while engaged in strenuous activities.
These bars are promoted as wholesome alternatives to normal food. However, due to their high sugar content, some have likened Clif Bars to candy bars like Snickers bars. Nutritionists often recommend that fresh foods such as fruits and vegetables be consumed instead of energy bars.
While misleading advertising does not mean that Clif Bar is scamming its customers, marketing techniques like these should be kept in mind when assessing a company's products' ethical background.
Side Effects
Clif Bar Side Effects
The consumption of Clif Bars has not been noted to result in any noticeable side effects.
However, eating these energy bars will produce similar effects on eating any foods with comparable components. Any time you eat foods that are high in sugar, you can be expected to feel a crash within 1-2 hours, according to Advances in Nutrition.
Clif Bar appears to take great care in producing products with safe components that will not harm those who eat them. To ensure the popularity of their products.
However, Clif Bar resorted to using heavy levels of sweeteners. According to another study published in Advances in Nutrition, which can result in issues like a headache, fatigue, and dehydration.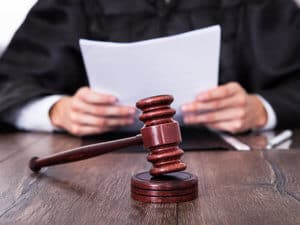 Lawsuits
Clif Bar Lawsuits
Several lawsuits have been brought against Clif Bar in recent years. In 2013, Clif Bar was sued by Environmental Research Center Inc. in the state of California.
Environmental Research Center Inc. maintained that Clif Bar had violated California's Proposition 65 by failing to label some of their products as containing lead.
It was alleged that Clif Bar had been knowingly selling products that contained lead since 2007.
In 2014, Kind Healthy Snacks, the manufacturer of the Kind snack bar, sued Clif Bar for copyright infringement. According to Kind, Clif Bar had stolen Kind's design when they released their Mojo energy bar.
These two types of bars feature undeniably similar packaging. The packaging of both bars consists of a clear section that is bordered by the product's branding.
The founder of Kind, Daniel Lubetzky, argued that this transparent wrapper design was critical to its success.
In 2018, Clif Bar was sued for mislabeling its products. According to the suit, the "white chocolate" ingredient was authentic when it wasn't, per Class Action.
In August 2019, Clif Bar was again sued for the product's excessive amount of sugar. According to Big Law Business, this excessive consumption was argued to contradict the health claims the bar made.
Clif Bar Alternatives
One of Clif Bar's major competitors is Kind Healthy Snacks. Even before the 2014 lawsuit, relations between the two companies had been fraught with turmoil as each company attempted to gain supremacy in the national energy bar market.  Kind Healthy Snacks was established five years before Clif Bar, but each company has developed a similarly wide range of products.
Other competitors include PowerBar and Balance Bar. These competitors have been in business for far longer than Clif Bar, but neither company observes the same dedication to organic components as Clif Bar.
Another competitor in this category is ThinkThin, a more recent addition to the energy bar market.
In recent years, some companies have taken the Clif Bar ethos and expanded upon it. Noting that Clif Bar did well with producing protein but poorly in terms of sugar content, companies like Health Warrior have sought to create energy bars that eliminate these shortcomings.
Health Warrior bars contain the same amount of protein as Clif Bars, but they contain a fraction of the sugar content.
Epic is a Clif Bar competitor that interestingly veers from the herd. Bars made by this company contain meat as a major component. Bison is mixed with fruit like cranberries to make a perfect bar for people who observe a paleo diet.
Where to Buy
Where Can You Buy Clif Bar?
As this brand has exploded in popularity, Clif Bars have become prevalent in various retailers.
Initially limited to retailers like REI and bike shops, you can now find Clif Bars at pharmacies like Walgreens and CVS, local grocery stores, superstores like Walmart and Target, and online at Amazon and clifbar.com.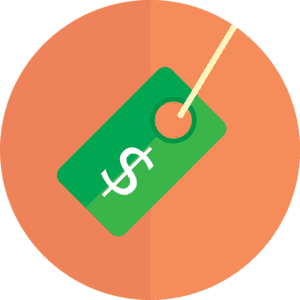 Price
Clif Bar Price
Clif Bars cost various amounts of money, depending on where you purchase them. You can often find a better price on Clif Bars by buying them in bulk.
Clif Bars are often available in large cases at retailers like Costco, and many other retailers will provide you with deals on these products when you buy more than one individual package.
In most cases, individual Clif Bars cost $1-2, and cases of 12 Clif Bars usually cost $10-15. You may be able to find a better price on Clif Bars by visiting an online retailer like amazon.com.
Pros
Clif Bar Pros
After going over the available information, some Clif Bars benefits are apparent. These bars are convenient and can save people on the go from sudden attacks of hunger.
They contain higher nutritional content than most other snack foods, and they are composed entirely of organic substances when applicable.
Also, Clif Bars are affordable, and they come in a wide variety of different flavors.
One of the most notable Clif Bars pros is that these energy bars are created by a company that genuinely cares about creating the best product possible.
When individuals created a product for their own consumption, you can rest assured that a great deal of thought was put into its development.
Cons
Clif Bar Cons
On the other hand, there's no way to get around that Clif Bars contain a lot of sugar. This is one of the most notable Clif Bar cons, and this unfortunate reality may end up turning away customers. The reality is that many bars have come out in recent years that truly make Clif Bars look like candy in comparison.
This company has also had issues with quality control in the past. While this may not be a problem for some customers, others will take this as a reason to be skeptical of any product that Clif Bar produces. As one final detractor, individual packaging, while convenient, is wasteful. Every time that you eat a Clif Bar, you're adding another wrapper to the landfill.
What Users Are Saying
What Users Are Saying
"These are difficult to find in stores, so I appreciate being able to purchase them in bulk on Amazon. This is my favorite flavor of nutrition bars, with a slight amount of tartness from the cherries. The product always arrives in excellent condition."
"Don't buy the coffee ones. – The flavor of these are really bad. I ended up giving them away to coworkers who also did not like them."
"Nothing special – I've tried a number of CLIF bar flavors, and this one didn't wow me. It was fine, it just didn't have anything special."
Bottom Line
The Bottom Line on Clif Bar
Firstly, it's impressive that Clif Bar started of necessity and offers quality ingredients and is affordable. We also like that there's research supporting the effectiveness of some of the ingredients.
However, Clif Bar isn't the only option when it comes to improving health and wellness. There's an app out there that can help you pick the right foods and stay on track to weight loss for good.
Among the best lifestyle apps, we've seen one called Noom. We love that you get food logging, exercise tracking, one-on-one coaching, personalized meal plans, and more. This program is clinically proven to work.
Plus, Dietspotlight readers have access to an exclusive free trial offer of Noom for a limited time.
Learn More About Noom »