Complete Nutrition Review

- 14 Things You Need to Know
One of the most well-known names in the supplement is Complete Nutrition. Their fat-burning stack, Legal Limit Labs Shred Stack, claims to" boost metabolism to promote fat burning while supporting lean body composition." However, some of the primary active ingredients, such as Yohimibine, have decidedly mixed results as weight-loss agents.
Moreover, some products have warnings such as "may cause dehydration, nausea, and/or dizziness." We wanted to know more, so we asked our research team to evaluate their products, including ingredients lists, potential side effects and product warnings, and relevant clinical research. We then summarized all of their findings to give you the Bottom Line on Complete Nutrition.
Complete Nutrition can be purchased through their Official Site.
Overview
What is Complete Nutrition?
Complete Nutrition is a company that is pretty popular due to its wide range of products including body transformation services, nutritional supplements, dietary supplements, and weight loss products that are available on the market. Complete Nutrition provides supplements that help lose weight, gain core and strength, and ton the abs and other body muscles.
The products that are released from Complete Nutrition include pre-workout and post-workout supplements. Products such as protein bars, protein drinks, protein powders, protein smoothies, creatine powders, multivitamins, nitric oxide supplements, amino acids, and carbohydrates based powders are quite common.
The company was founded in 2004, and since then, it has been making health benefit products. Each new product is allegedly better than any available in the market. Some products from this company are included in the following list:
Reclaim Multi-Pure Go, which has Multivitamin Mix with Superfoods & Probiotics
Ignite Performance packet for the athletes
Tone Fusion for Toning Formula Featuring 7 Key Weight Loss Ingredients
Reclaim 7-day Cleanse that helps to eliminate Toxins & Refresh Major Organs
These are the primary products that are offered by Complete Nutrition.
Do Complete Nutrition products work?
Nutrients — "The evidence presented in this review indicates that WKBE [white kidney bean extract] aids weight loss, inducing small (average −2.6 kg) but potentially meaningful reductions in body weight in humans on a short- to medium-term basis (28 to 84 days) compared with a placebo, particularly when consumed alongside a high-carbohydrate diet."
Proceeding of the Japan Academy Physical and Biological Sciences — "Many of the beneficial effects of green tea are related to the activities of (−)-epigallocatechin gallate (EGCG), a major component of green tea catechins."
Food and Function — " RK  [raspberry ketone] supplementation has limited benefit to adipose loss beyond reducing energy intake in mice fed a high-fat diet."
Complete Nutrition Competitors
Company Information
How Did Complete Nutrition Start?
In 2004, when nutritional supplements were not a very widely used practice, Complete Nutrition made a mark by releasing its products. They were a part of the revolutionary change as they were able to meet the nutritional requirements for everyone daily.
Complete Nutrition is working closely with health providers like nutritionists, trainers, physicians, and pharmacists. Complete Nutrition also tries to make sure that their products are worthy of being used and are passed by the Quality Assurance and Quality Management teams of the FDA to avoid legal actions.
Scroll below for one of the best products we've seen over the last year.
Claims
Complete Nutrition Claims
Complete Nutrition has a wide range of products under its name on the market. Like all other supplement making companies, they also claim that their products are efficient and approved by the FDA. The products have been proven useful as most of the used ingredients are mostly natural and organic. So, these products are widely used by people who have issues like obesity or anorexia.

Ingredients
Complete Nutrition Ingredients
The primary ingredients that are present in the products from Complete Nutrition are listed below. Although the major components of the list are natural ingredients obtained from natural resources, a few are synthetic as well, such as creatine. Still, they don't have any potential side effects at all.
Caffeine anhydrous
Creatine
Green coffee bean
White kidney bean
Yerba mate
Yohimbe Bark
Guarana Seed
Cayenne pepper fruit
Raspberry ketones
Psyllium Seed Husk
Senna Leaf Extract
These are the natural ingredients that are a part of the Complete Nutrition products. Let's have a detailed look at how they work and their therapeutic effects as well.
Caffeine anhydrous:
It is a systemic vasoconstrictor and a stimulator of the CNS, so it should be used with caution and in controlled doses. It helps in increasing cognition and initiate weight loss as well. So, it is an integral part of most supplements from Complete Nutrition.
Creatine:
A significant part of human muscles can be made part of the supplements to aid the muscles in gaining strength and core. It is made in the laboratory and is made a part of the supplements later on. There are no side effects reported until now about the use of creatine in the supplements.
Green coffee bean:
They have the same effect as coffee, and their powder and extract are widely used in supplements. They help in activating the CNS and helps to concentrate on things that matter. Aid in losing weight is still unknown.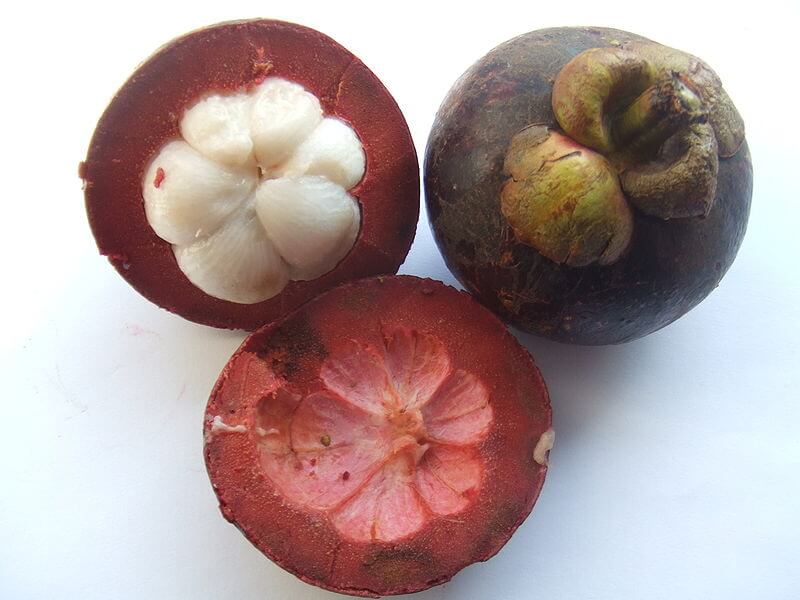 Garcinia cambogia:
It is a tropical fruit called Malabar tamarind, which has been used widely as a part of the regimen which is made to aid weight loss. Garcinia has been scientifically proven as a useful fruit in treating obesity and High LDL levels. Its powder is made a part of the supplements, which are then used in shakes and smoothies.
White kidney bean:
They have a high fiber content. They help in lowering cholesterol and low saturated fats as well. They have been an active part of the supplements such as powders, which can be made a part of shakes and smoothies.
Yerba mate:
According to Nutrients, it is composed of caffeine, quercetin, and ursolic acid, which helps gain muscle mass and reduce fat.
Yohimbe Bark:
Yohimbe is a compound that works by reducing the fat from the body. It's also known as an aphrodisiac and can be beneficial in treating erectile dysfunction.
Guarana Seed:
These seeds have more caffeine than coffee. It is widely used for its stimulatory effect.
Cayenne pepper fruit:
Cayenne pepper is a form of capsicum containing capsaicin. It acts along with it inhibiting the P-glycoprotein and makes sure that the other ingredients of the supplements are more readily bioavailable, increasing their efficacy and effect. Cayenne pepper fruit is a prevalent ingredient in the supplements from Complete Nutrition, making them more healthy revitalizing.
Raspberry ketones:
They are the primary aroma compound obtained from red raspberries. They regulate adiponectin, a protein used by the body to control the body's metabolic processes. They are used in protein powders and other supplements from Complete Nutrition.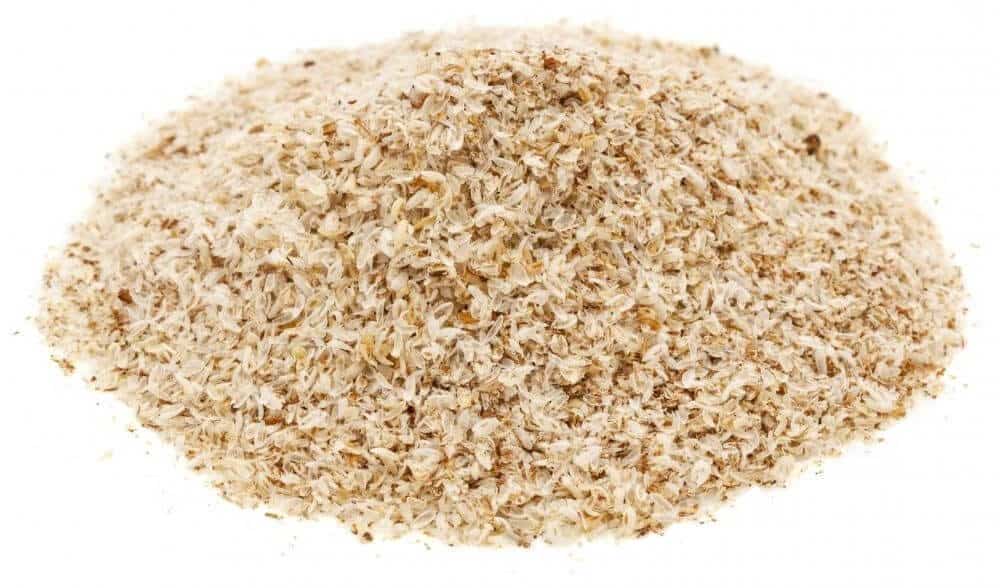 Psyllium Seed Husk:
The husk helps increase the GIT motility, and it is mostly used to treat the GIT disturbances in diarrhea and constipation. It has no side effects as such. So, it is used widely in the supplements from Complete Nutrition.
Senna Leaf Extract:
According to the Natural Product Research Journal, Senna leaf extract has excellent therapeutic uses as it can be used to treat constipation and inflammation. It can be used as an anti-parasitic as well. Nausea and vomiting are the only side effects noted.
Coconut oil:
Coconut oil is a highly saturated oil. It is made up of medium-chain fatty acids. MCT's can be utilized quickly post-exercise which helps the muscles to aid in muscle repair to treat the soreness and strains. The post-workout supplements from Complete Nutrition are loaded with coconut oil.
Whey Protein Isolate:
Whey Protein Isolate is a highly bioavailable protein used in supplements from Complete Nutrition. As muscles need protein to build stronger and gain strength, Whey Protein Isolate fuels the muscles for recovery and strength.
Stevia:
It is a Natural leaf extract which is used for sweetening the powders and other supplements from Complete Nutrition. The taste masking is the primary role that Stevia has to play in the supplements from Complete Nutrition.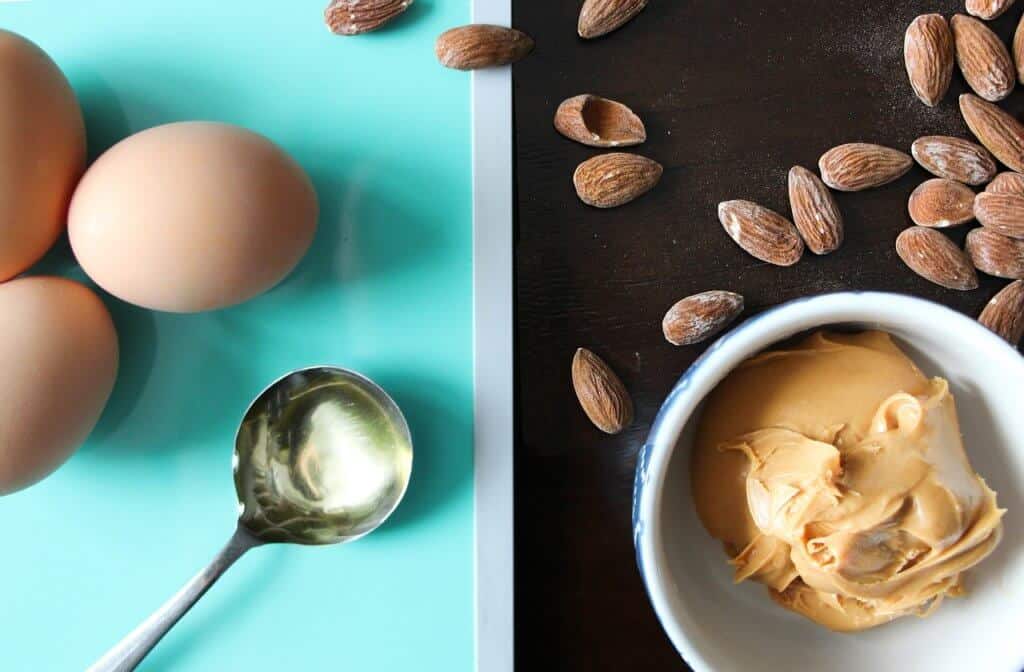 Almond Butter:
Almond butter is a good source of healthy monounsaturated fats. These good fats help strengthen the heart, which aids in increasing heart health and maintaining blood pressure. So, they are an integral part of the supplements from Complete Nutrition.
All these ingredients are useful at some point or the other in increasing the body's mass in healthy ways, increasing the muscle mass, toning the body, and reducing weight. While using them, care should be taken as adverse effects are quite common without prior indication.
Does It Work?
Does Complete Nutrition Work?
Complete Nutrition is one of the leading brands providing supplements to millions. The results and trails were conducted on the products given by Complete Nutrition, such as the Charge On protein bar, Reclaim multi pure go, which has Multivitamin Mix with Superfoods & Probiotics. Ignite performance packet for the athletes, Tone Fusion for Toning Formula Featuring 7 Key Weight Loss Ingredients, and Reclaim 7-day cleanse that helps to eliminate Toxins & Refresh Major Organs.
They have been tested in clinical trials and lab trials as well, indicating that they are useful to some extent. Some of the ingredients do have some adverse effects on humans. But many products have beneficial effects. The antioxidating effects of caffeine, white kidney beans for lowering cholesterol levels, Garcinia Cambogia, and green coffee beans in reducing weight is a proven thing. But trials for many substances are still underway. So, Complete Nutrition works for some people, and some people, the products do not work at all. It is vital to have a look at the label before using the products as you might find something that you are allergic to it, so it is better to be careful and cautious.
Benefits & Results
Complete Nutrition Benefits and Results
Various reasons allow you to use the supplements from Complete Nutrition. The major ones are included below for your ease and help.
Helps to fulfill nutritional needs
Helps to reduce weight to some extent
Helps in lowering the blood cholesterol
Helps to gain muscle strength and build core
Helps in gaining muscle mass if you have a lean body
Helps in increasing the attention and cognitive abilities as well due to the vitamins and mineral intake
Ensure that you are not taking any other medicine and the supplements as the ingredients might resist each other's activity, leading to therapeutic issues. Therefore, it is recommended that you consult your doctor before opting to take the supplements for any purpose.
The result for many supplements from Complete Nutrition has been used as well. While many people have made claims that the product has no use at all and even if they do have any effect, it takes a lot of time to produce that result.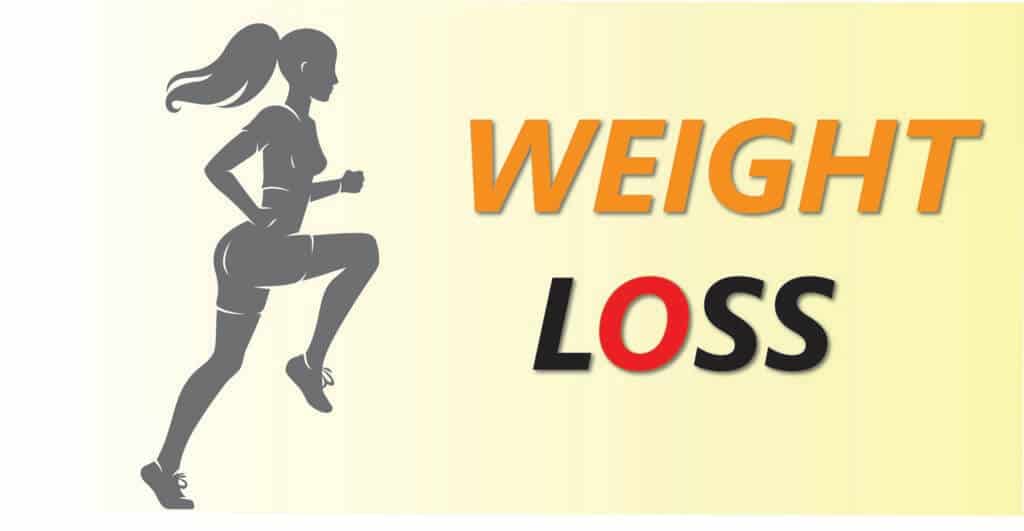 Weight Loss
Details on Complete Nutrition and Weight Loss
There have been many claims that are made by the companies that the supplements can aid weight loss. However, many ingredients help weight loss by acting as antioxidants and acting on the adipose cells, which results in the breaking down of the fats. Recent research has shown that clinical trials connected to various supplements indicated that they are not suitable to be used as a source of losing weight.
The appetizing tamers' effectiveness, weight loss supplements is not proven by medical trials like therapeutically proven drugs.
Trials for L-Carnitine, polyglucosamine, cabbage powder, guarana seed powder, bean extract, Konjac extract, fiber pills, sodium alginate were conducted. These trials indicated that there is no scientific evidence that they are useful in lowering the weight or reducing the body's cholesterol content. Weight loss of 1-2 kilograms was reported, which is not very significant compared to the companies' claims.
Directions
How to Take Complete Nutrition
There are various products from Complete Nutrition available on the market. As they are of a different nature, the process to use them is different as well.
Charge On protein bar cab is eaten post-workouts. The bar is like a candy bar, which can be taken as a snack as well. Once to thrice, daily doses are more than enough to meet the protein needs of a person.
Reclaim multi pure go, which has Multivitamin Mix with Superfoods & Probiotics is a powder that can be taken with water or milk in a milkshake or smoothie. 6-8 ounces of the powder once daily is a recommended dose.
Ignite Performance packet for the athletes contains capsules that have 196mg of caffeine per serving, so it should be taken with caution. One capsule per day is more than enough to build muscular strength.
Tone Fusion for Toning Formula Featuring 7 Key Weight Loss Ingredients comprises tablets that can be taken thrice daily with water. They help tone your body by losing the water accumulated in the body, and the toxins are released.
Reclaim 7-day cleanse that helps to eliminate Toxins & Refresh Major Organs which has Psyllium husk, so it is a powder as well. You can take it with any juice or any fluid as well.
Care should be taken while taking any supplement as the adverse effects can lead to severe consequences as well. Make sure that the labels are well-defined and visible, and you can read the part where the indications for the use of the product are listed.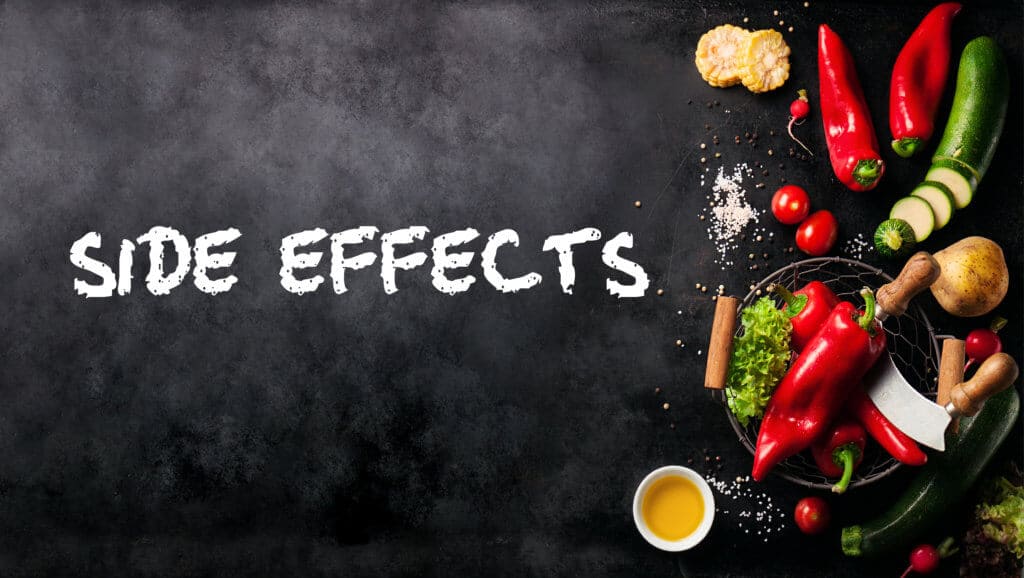 Side Effects
Potential Complete Nutrition Side Effects
Although the list can get longer if we consider the individual side effects of each principle ingredient, here we are considering the potential side effects that are most common and occur with many elements when used. The possible side effects of Complete Nutrition products include the following things:
Itching and rashes
Dizziness and sleepiness
Stomach discomfort including diarrhea and constipation
Headaches
Nausea and vomiting
Increasing  stress levels
Decreasing body's immunity
Product Warnings
Complete Nutrition Product Warnings
The warnings should be mentioned on the label so that everyone can see them before trying to use the product. In case of any falseness and ambiguity committed by the company, the consumers can take legal actions. The product warnings are as follows:
Do not use if you are under 18 years of age
Do not use without a prescription in pregnant women
Do not exceed the dose recommended on the label
Do not use if any indication of allergy appears. Stop use immediately
Do not use if you are going to operate any heavy machinery as some produced have ingredients that can cause dizziness
Do not use if the product is without any label and the expiry date
Do not use if the product tampers in any way
Do not use if the seal is broken
Do not use if FDA does not approve it
Do not use before consultation with your physician or nutritionist for weight loss or any other condition
Make sure that you follow these things while using any supplement or any product from any company to avoid the potential side effects and adverse effects. You can report adverse effects on FDA's website. They will review the complaints and act accordingly.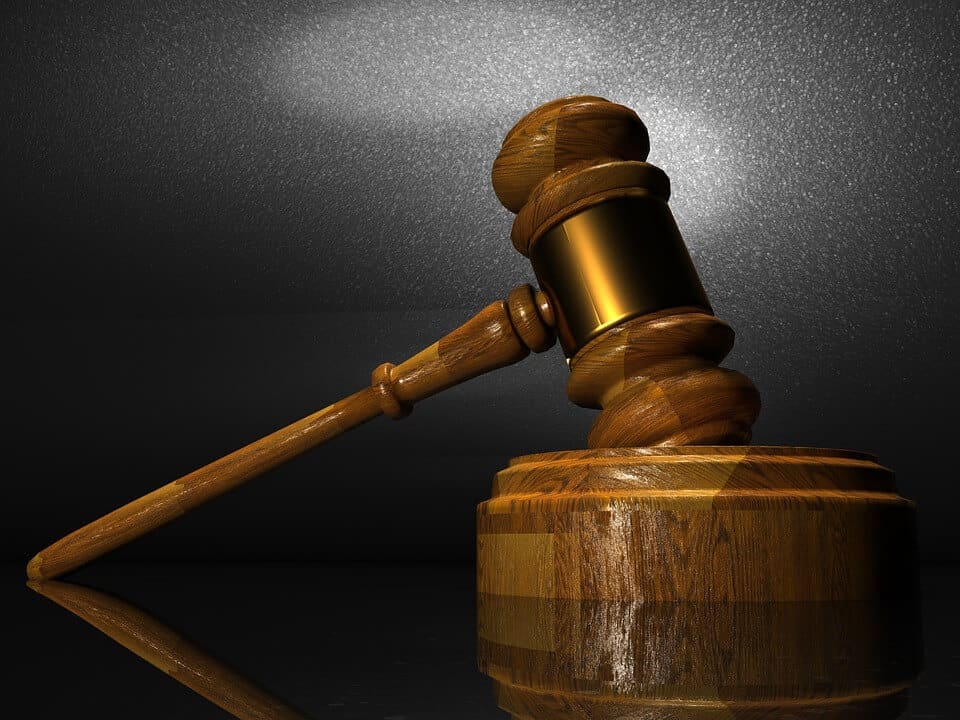 Lawsuits?
Any Complete Nutrition Lawsuits?
No lawsuits as such have been reported against the Complete Nutrition company or any of their products as such. No false claim or advertising has been seen on their part until now. One complaint was made by a person named Matt from Florida in 2012, stating that the testosterone boosts that the company sells are not according to the claims, but the allegations were later dropped.
Alternatives
Complete Nutrition Alternatives
Complete Nutrition is a brand that is offering many useful products in the market. There are many other brands as well, which provide the same product with the same standards and quality.
Ensure that they are approved by the FDA and have all the ingredients proven useful by the clinical trials. If you are looking to take protein supplements, you can opt for EAS 100% Pure Whey Protein Powder, Quest Nutrition Protein Powder, Salted, and Whey Protein Powder Isolate by Bulk Supplements.
The brands which offer the creatine supplements include Optimum Nutrition Micronized Creatine Monohydrate Powder and Creatine Monohydrate Powder Micronized by Bulk Supplements. All these products are available in the markets at fair and cheap rates. But consultation with your physician is necessary no matter which product you intend to use.
What Users Are Saying
What Users Are Saying
"Get these in addition to your preworkout! – I was so excited when I saw these for purchase on here! You could only go to their store, in person or online. I love these and such a great price on here. These are a great addition to your preworkout and you get a great pump going."
"I didn't like this product at all. It really didn't give me any kind of pump in the gym the pills are huge that u have to take and for what ever reason it gave me bad heart burn EVRY time I used it. I just stopped taking it and purchased some from a different company. Won't be buying this product again from this company ever again."
"Loved the coffee. Very good but a little pricey. Will probably buy again."
Bottom Line
The Bottom Line on Complete Nutrition
So, what's the verdict on Complete Nutrition? Although we like that the brand offers lots of information about their supplements, we are hesitant to approve of the brand due to the potential side effects and lack of science behind the products.
Among the best weight-loss apps we've found this year is Noom. This clinically-proven system works with human coaches, expert nutritionists, and doctors, and personalized meal plans to help you reach your goals in a healthy, long-term way.
Dietspotlight readers can try Noom with a full access free trial offer for a limited time.
Learn More About Noom »