Contour Ab Belt Review

- 14 Things You Need to Know
Well, over half of the products out there have absolutely ZERO scientific backings. Let's see if the Contour Ab Belt is one of those. We concentrated on ingredients, side effects, clinical backing, and customer service. Then, we delved into hundreds of dieter reviews and comments. We then summarized and condensed to give you the info you need.
Overview
What is the Contour Ab Belt?
According to Contour Technology, LLC, Contour Ab Belt is an electrical muscle stimulator that uses the current to stimulate the muscles leading to their contraction and relaxation. They have been used by people who are overweight to reduce their weight. They are also used by the athletes to tone their abs as well.
The belt comes with a gel pad electrode system that sends electrical impulses to contact the skin. The simultaneous contractions and relaxations are equal to the workouts, such as squats and crunches, but help strengthen the muscles as well without shedding a single drop of sweat. The belt wraps around the mid-section and sends electrical currents to the abs.
The contour Ab Belts are contraindicated in cardiac patients and pregnant women. People who have immunity issues should use it with care. The belt has not reached the mark where its efficiency will be marked as above par, so it is used today without any guarantee of success.
What does the research have to say about this kind of device?
Cost and Where to Buy
The Contour Ab Belt went off the market in 2011. The belt was redesigned and released under the new name STIMFIT Ab & Back Belt.
On the official website, the new full kit costs $199.95.
Contour Ab Belt Competitors
How Did Contour Ab Belt Start?
Contour has been working in the field of health and fitness for more than 30 years. The Contour Ab Belts are a benchmark of the company's products to help people in reducing weight. Starting from massages to reduce weight, the products will help users to reduce weight quickly.
This is where the Contour Ab Belts came into existence. The weight-reducing gels and creams are bygone and have been taken over by Contour Ab Belts. These belts help you reach the fitness goals and the levels allowing you to reach a higher mark. Although the results are not guaranteed, it is worth a try. The company has its headquarters in Minneapolis, MN.
Scroll below for one of the best products we've seen over the last year.
Claims
Contour Ab Belt Claims

Companies like Contour who claim that their products help increase muscular strength and reduce weight are right to some extent. Contour also claims that you can build a six-pack without doing any sit-ups.  Their claims have been supported by many users who have used Contour Ab Belts. The side effects seem fairly insignificant. However, this device does not have much scientific backing.
Long-Term use has proven to show results in users. Weight loss, toning of the abs, and strength gain has been seen in some users who have used the belt persistently. The side effects, such as rashes, are on the lesser side as its benefits outweigh the cons.
You will not require a prescription for Counter Ab Belts. This product is unsafe for pregnant women and those with cardiac issues.  So, be certain to read all instructions and product warnings included with the Contour Ab Belt.
Contour Ab Belt Key Components
The Contour Ab Belt has the following components in association with the primary belt:
4 AAA Batteries for providing the current for electrical stimulation
M2 Controller along with an LCD for controlling device function
Contour Gel Pads (4 Electrodes) that comes in contact with the skin for providing the flow of current
Exercise and Diet Guide to help reduce weight faster
Step-by-Step Instructional DVD as a guide during the usage of the Contour Ab Belt
Storage and Travel Clutch for customer compliance
One year Warranty
User Manual for the ease of the users
The Contour Ab Belt works in collaboration with the Contour M2 muscle stimulator device. It is soft. The soft fabric used in the belt's making fits quickly as it can be wrapped around as much as 52" inches of a waist. It can be easily and quickly worn under your clothes.
The Contour Ab Belt will help you to continue your routine while working out. It comes with a body-hugging design that not only provides comfort but provides support as well. The Four target zones of the Contour Ab Belt help it maximize muscle contractions at these zones, enabling a person to have a superior workout to tone abs, strengthen muscles, and lose weight.
It comes in Free size, which fits everyone no matter if you are 50" inches or 30" inches. The Contour Ab Belt is Machine washable, so you can wash it with soap to remove the sweat and dirt to prevent allergies and rashes or any discomfort while using.
Contour Ab Belt Diet & Exercise Plan
This device comes with a complete diet and exercise plan.  We like this as it promotes overall health and well being.  The diet may be a little hard to adhere to, as it is a low-calorie diet, restricted to 1400 calories for women and 1800 calories for men.  The exercise plan uses muscle confusion theory and changes it up weekly with a mix of cardio, weight training, and stability ball exercises.
Does Contour Ab Belt Work?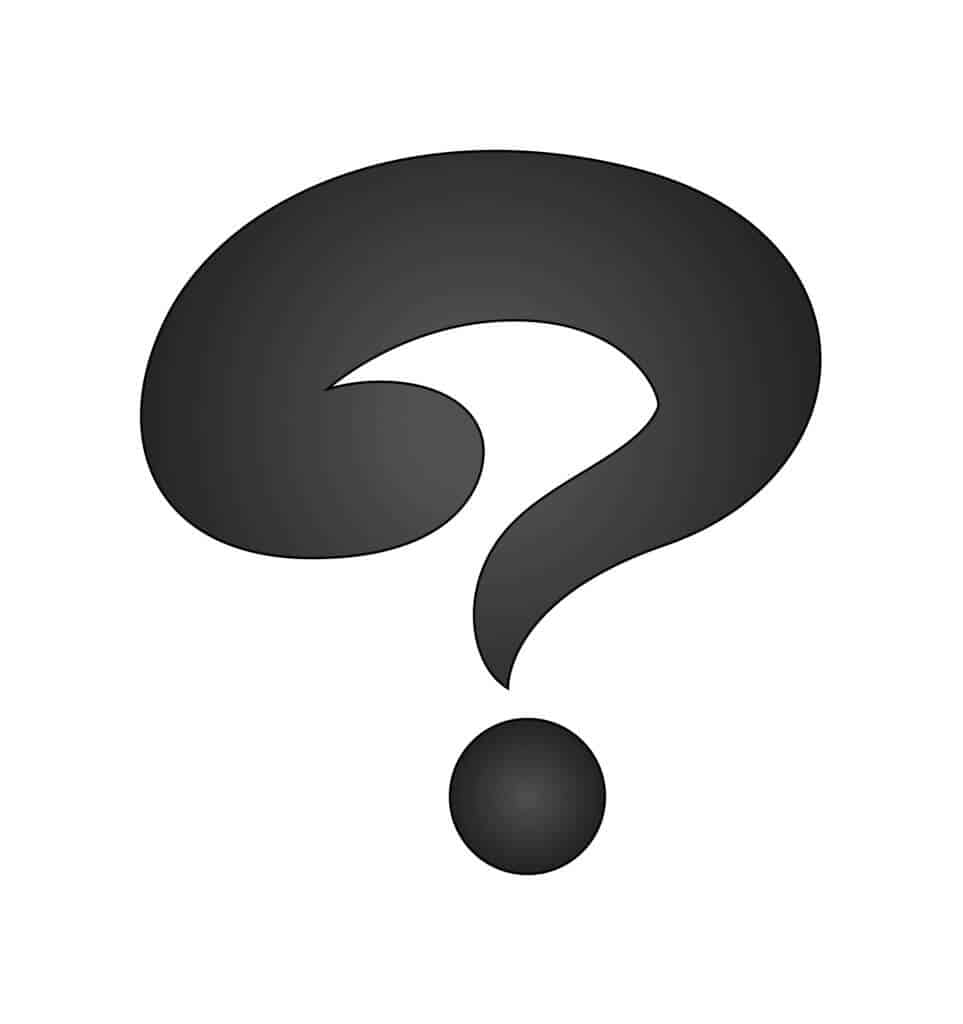 We are in confusion about the effectiveness of the Contour Ab Belt. There has been a lot of research regarding the electronic stimulation belts. They stimulate the abdomen and the lumbar region's muscles to reduce the fat deposition in the adipose tissues of these areas.
They are also used to stimulate the muscles to have a better performance. Although FDA has approved Contour Ab Belt for commercial use, trials are still under process.
Although scientific evidence suggests that these belts are effective in reducing the fat around the belly and the lumbar region, this evidence is not enough to ensure the safety of their use in every sort of subject, whether he is healthy or is a cardiac patient who has a pacemaker or defibrillator installed in his heart. Contour Ab Belts have been tested at various temperatures ranging from 5-40 degrees Celsius, providing 0.55 mA current using the four 1.5V AAA alkaline batteries. The 340 µsec pulse rate was recorded as well. There are no safety issues documented concerning using Contour Ab Belts. Consultation with a physician should be done before implementing the program.
For effective results and noticeable weight loss results, the belt must be used in conjunction with the accompanying diet and exercise plan.  Weight loss is more likely to come from a restrictive diet and exercise than from the belt.
Users claim that the muscle's appearance was only changed temporarily and that the effects of the belt only last for the short term.
Benefits
Contour Ab Belt Benefits and Results
Although the claims of Contour Ab Belts being used have been made by many customers who have said that the product has been useful in reducing weight and strengthening muscles, the pros of the Contour Ab Belts are listed below for readers to have detailed insight before they opt to use this device.
Pros of Contour Ab Belts:
Have great functionality which is easy to understand and operate for an average person's knowledge
Have positive outcomes which start to appear gradually
Helps in toning the abs and increasing the performance of the muscles
Helps in reducing waist size by reducing the fat around the abdomen and the lumbar region
Comes with a diet plan and a guide which ensures that you can use it efficiently and effectively
Has a positive rating from the users
Approved by FDA
Has no harmful effects on the body such as stress and strain, which happen when you work out
The results have been pretty mixed, many people have used Contour Ab Belts, but the device has failed for others. The diet routine, workouts, and the belts have been valid only when the three are done simultaneously while remaining within limits. They support each other, so all of them must be carried out to lose weight faster and tone abs.
Weight Loss
Details on Contour Ab Belt and Weight Loss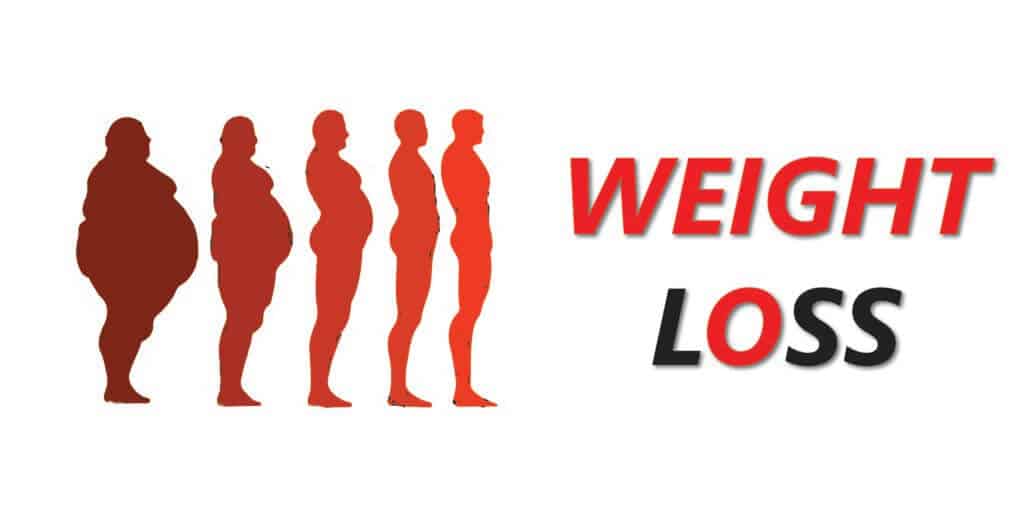 Contour Ab Belts are a source of reducing weight as well. Widely known as a source of toning the abs and strengthening muscles, the Contour Ab Belt has been an athletes' favorites. It has been used to tone the muscles of the abdomen. Contour Ab Belts stimulate the muscles as if you are doing crunches or squats. So, you don't have to do many workouts and physical exercises to increase your core and strengthen your muscles.
1. A Weight-loss Solution
Contour Ab Belts can help to lose weight by burning calories. Whether you are walking or sitting, running, or doing any workout, you will be burning your calories. It is estimated that eight calories are consumed per minute of using the Contour Ab Belt around your belly.
The belt stimulates the abdomen's adipose tissues as well, leading to the production of heat, which in turn lyses the fat cells leading to fat reduction. Although the exact mechanism for weight loss is still unknown, this is the closest probable mechanism that has been proposed. Several scientists who have been working on the ARBs and ACEI drugs have tried to introduce a valid mechanism for the weight loss by the Contour abs belts.
2. Toning of the Abs
If toning your abs is your goal, the Contour Ab Belt will be your guide in doing so. The belt is wrapped around the midsection. The electrical current stimulates the muscles of the abdomen, allowing them to have contractions and relaxations.
These contractions help increase the performance of the muscles and refining the shape of the muscles. These contractions and relaxations are equivalent to five different exercises such as squats, crunches, burpees, etc. which help weight loss by activating the muscles.
3. Not a Bodybuilding Tool
Don't consider the Contour Ab Belt a source of bodybuilding. If you are a professional bodybuilder, you will understand that they can be made a part of your exercise and workout routine, but you cannot depend upon it entirely. Contour Ab Belts are used while walking, running, and exercising, so they can be easily made a part of your routine.
4. In Correlation with Other Therapies
Contour Ab Belt has been used in association with massage and acupuncture using electro-stimulation therapy. The main reason is that these two techniques have a profound impact on the mind and the body. Contour Ab Belt allows the body to lessen the fat as well. The electrical stimulations have the same effect on the back muscles and the abdomen's muscles as that of a massage.
5. Diet Plan as Part of the Weight Loss Therapy
Weight can't be lost if you are unable to control your calorie needs. Therefore, only exercise and Contour Abs belt will not help you a lot in losing a few pounds in a quick 15-day workout period. A diet plan is a must-have to lose weight. The contour abs belt comes with a diet plan.
This diet plan consists of six small meals per day. The calorie index indicates that 1400 calories for women and 1800 calories for men per day are more than enough to aid the weight loss. Although the calorie intake of an average person is pretty high compared to the ones stated above, the calorie intake reduction will aid in weight loss.
If a user combines working out along with using the Contour Ab Belt, the calorie reduction will trigger the breakdown of fats.
How to Use Contour Ab Belt
As Contour Ab Belt is a tool that provides electrical stimulation to your muscles, it must be used while in direct contact with the muscles. Contour Ab Belt works on the abdominal muscles. By the stimulation of the muscles, it helps you to reduce fat and lose weight. As you have to wrap it  around your midsection or your abdomen, here are a few steps about how to do it:
1. Wrap it up:
Take the Contour Ab Belt and wrap it around your midsection along with the Contour Core Sculpting system. The black side containing the gel pad electrodes should face your skin while the yellow side should align with your navel. This action allows you to have the outside pads in between your lower ribs and the hips. You can use a clip or hook to tie the belt. We recommend that you not fasten the Contour Ab Belt too tight as it will result in difficulty breathing. Fixing it too loose will reduce its efficacy and effectiveness.
2. Start it:
If you are using a Contour Ab Belt M2 device, you will easily see the ON/OFF buttons. There will be an LCD screen where you can control the other stuff related to Contour Ab Belt like the training program. Whether you are a beginner or an experienced person, you will have the choices of Resistance training program or Endurance training program from which you can choose according to your core and strength.
3. Stress it out:
The workout level should be according to your strength and stamina. It would be best if you enjoyed your workout, not get uncomfortable with it. So, you can select your workout level by pressing the "-" and "+" buttons. As the workout level increases progressively by pressing the "+" button, you can reach higher levels with time. Your body will take time to get used to the increasing workout level.
4. Gear up:
When you are all set with the setting, select the button once again to start the stimulation. You can control the stimuli by the buttons on the right side and left the side of the LCD screen. These are for your body's respective sides as the right button controls the right side of the ribs and the hips while the left button controls the left ribs and hips.
5. Special instructions:
As not everybody gets used to it after the first usage, it is recommended that you increase the intensity levels with time. If you start it on a high note, your body will not be able to cope with it. Therefore, the Resistance training program is recommended at the start of using the Contour Ab Belt. It is only suitable for adults to be kept away from children and should not be tried on them for any purpose.
Side Effects
Potential Contour Ab Belt Side Effects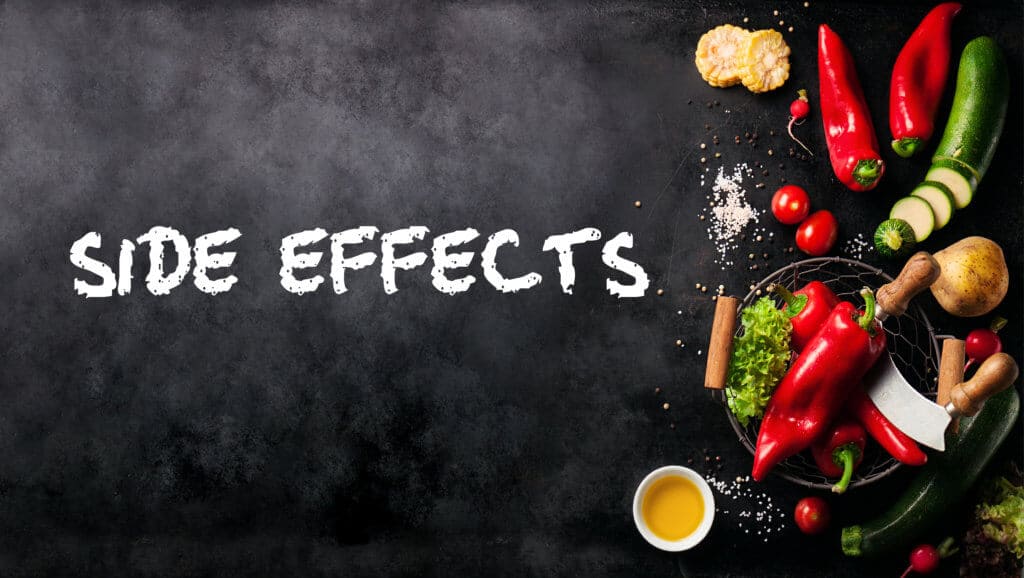 There are some side effects associated with the Contour Ab Belts. The main ones are false hopes that the misleading influence they can have on those in dire need to lose weight.
The more discrete side effects are:
Cause inflammation and swelling
Can cause irritation and itching on the skin leading to rashes
Painful lesions are also common.
Take a long time to show the effects.
Not suitable for pregnant women as they can affect the baby
They are not fit to be used in cardiac patients who have pacemakers and defibrillators.
Contour Ab Belt Product Warnings
The potential warnings of the Contour Ab Belt are as follows:
Do not use Contour Ab Belts for cardiac patients.
Please do not use them in people who have a pacemaker and a defibrillator. The vibrations and the devices' frequency could coincide with the contour abs belts' gel pad electrodes that could lead to severe dangers as electric shock and critical burns.
Do not use in women who are pregnant or lactating. They may harm the fetus adversely, leading to miscarriages and abnormalities as well.
Do not use if you have allergic reactions as it can cause itchiness, rashes, and lesions.
Do not use in immunocompromised people to lead to inflammation, swellings, and sores at the site of use.
Do not use them without any prescription if you have any severe ailment already.
Do not try to use them in children of any age for any medical or recreational purposes as the Contour Ab Belt could have serious consequences.
Lawsuits
Any Contour Ab Belt Lawsuits?

FTC Files False Advertising Complaints
FTC filed false advertising complaints against the Ab Belt makers stating that they are making statements that have been misguiding the consumers and giving them false hopes and making a considerable sum of money from the consumers. The court has ordered them to return the money to the consumers as their claims have been proven false, per FTC's website.
Clarkson Law Firm
Contour Technology, LLC, and CEO Ken Sherman have been denied the California federal court's right to claim. A man has accused them of falsely claiming and advertising their products. Clarkson Law Firm has been working with that man. 14 days were given to the defendants to answer the complaint.
Contour Ab Belt Alternatives
There are many other brands of the abs belts available on the market. One of them is the Vibro Shape Double Adjustable Vibrating Weight Loss Belt. Along with that, you can use the belts from DOMAS and Bioexcel as well. If you are looking to use the oils to reduce the belly fat, you can use cod liver oil available in the market from various brands.
The massage of this oil will reduce the cholesterol level. Ointments, creams, and gels are also available in the market. These products also have specific complications and side effects, but the FDA has certified many of them, so you can try them if the Contour Ab Belt is not working for you.
Pros and Cons
Pros:
There are some good comments out there.
The product is offered with a money-back guarantee.
Cons:
No clinical research to support claims – though some is available for the ingredients.
FDA-clearance sounds like FDA-approved – could be confusing to the consumer.
What Users Are Saying
What Users Are Saying
"It really work I've used it for 3 weeks and see results I run 3 miles 4 times a day though."
"I went to an estate sale today and I'm gullible for this kind of stuff, things today was last day of the sale, at 50% off it was marked $2.00 so I got it for $1.00 brought home & hooked it up & it works, I couldn't believe the guy that ordered this contraption paid $199.99 for it. It works like a TENS UNIT, which I have one from the V.A. and the Tens Unit does work for minor back pain, so I suppose over time this will also work, another thing, you can use the tens unit gel pads with this contour unit too. I'm going to use this product for my lower back pain because the tens unit pads is diffcult to place when your doing it yourself on your back. Just a little FYI."
"I try it today for the first time… I was amazed ……."
Bottom Line
The Bottom Line – Does Contour Ab Belt Work?
It's that time, ladies and gentlemen; what's the final word on this one? After taking an in-depth look at Contour Ab Belt, we've reached a decision. The positives include a few favorable comments and a money-back guarantee. Still, our reservations stop us from recommending this one because the weight-loss claims are not supported by published clinical research. FDA clearance isn't the same thing as proof. Also, the product is expensive, and the customer service isn't helpful.
If you'd like to improve your waistline, we suggest going with a program that's backed by clinical research.
Among the best diet apps, we've seen this year is one called Noom. This unique program gives you everything you need to start losing weight the right way, including personalized meal plans, interactive support groups, 1:1 human coaching, and more.
Also, the Noom manufacturers have confidence in the system, so they're offering a free trial offer, a smart choice.
Learn More About Noom »