Updated: 02/19/2018
- Site operated by Burn HD
Contrave Review

- 11 Things You Need to Know
This review is what happened after I obsessed for weeks over Contrave. We decided to take an in-depth look at the prescription diet pill, side effects, ease of acquiring and clinical research. Additionally, we examined hundreds of dieter comments and testimonials. Then, we summarized and refined to give you the info you need.
Contrave can be purchased through Amazon.
Contrave Readers:
Click here
to find out why we're giving away samples of our product, Burn HD.
Overview
What is Contrave?
To start, Contrave is a prescription weight-loss medicine for individuals who have a BMI of 30 or greater or a BMI of 27 or greater with a medical condition related to their weight. This prescription drug (it must be doctor recommended) is designed to fight your appetite and to ultimately help you lose weight.
The ingredients are:
Bupropion HCI
Naltrexone HCI
Contrave claims to be weight-loss medicine designed to help dieters with both weight loss and weight management.
Contrave was approved by the U.S. Food and Drug Administration ("FDA") in September 2014. [1]
If you have a tendency to rapidly gain weight, Contrave may help you keep it off.
Or, if you've been trying to lose weight the old-fashioned way or with another weight-loss pill, but to no avail, then Contrave may be the next step to try for results.
Contrave doesn't treat medical problems like Type-2 Diabetes.
But, dropping weight may improve the condition. Studies show that there is an inextricable relationship between genes, weight and diabetes – among some other medical conditions. [2]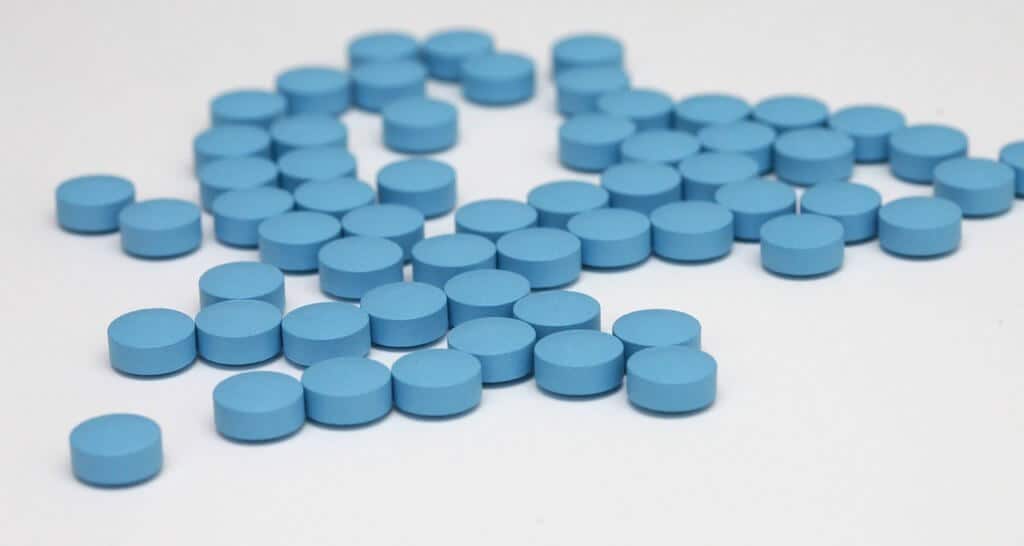 Contrave Competitors
Contrave Quick Facts
Owners
Takeda Pharmaceuticals USA, Inc, which is an offshoot of the biggest pharmaceutical company in Asia, Takeda Pharmaceuticals, and among the top 15 pharmaceutical companies globally.
Lawsuits
In 2015, a lawsuit was filed against Orexigen, "a biopharmaceutical company focused on the development of pharmaceutical product candidates for the treatment of obesity, including Contrave, which it claims 'regulates appetite and energy expenditure through [central nervous system] activity'.
"Orexigen was required to conduct a new, randomize-blind, placebo-controlled study to evaluate the effects of long-term treatment with Contrave on the incidents of major adverse cardiac events.
"On March 3, 2015, Orexigen disclosed detailed interim results of its study."
In June 2015, Orexigen Therapeutics, Inc. and Takeda Pharmaceuticals filed a lawsuit against several companies collectively known as Actavis for infringement of the Contrave patent. [3] [4]
Worth/revenue
Revenue: ¥1,557,267 million (FY 2012)
Total assets ¥3,955,599 million (FY 2012)
Money back?

You can't return Contrave.
Contrave Success Rates

Consumer Reports states that, "One of the largest clinical trials to date of Contrave shows obese and overweight people who took the drug for up to 56 weeks lost an average of 12 pounds (or about 5 percent of their body weight), compared with an average of 3 pounds (or 1 percent of their body weight) among those who took a placebo.
"Both groups were also put on a reduced calorie diet, exercised, and received behavioral counseling.
"In another study, obese and overweight people who took Contrave for up to a year shed an average of 18 pounds (or 8 percent of their body weight) while the placebo group lost 11 pounds (5 percent of their body weight).
"Both groups were also put on a reduced calorie diet, exercised, and received behavioral counseling. The result is that Contrave contributed to losing an additional 7 pounds."
The report also clarifies that findings were even worse for diabetics: "Overweight people with that disorder who took Contrave for up to a year dropped an average of 9 pounds or 4 percent of their body weight, while those who took a placebo lost 4 pounds or 2 percent of their body weight. In that case, Contrave helped people lose only 5 additional pounds." [5]
Scroll below for one of the best products we've seen over the last year.
Does Contrave Work?
WebMD, on Contrave's weight-loss effectiveness, reports: "In clinical trials that studied more than 4,500 people, the drug helped people keep off weight for up to a year, the length of the studies, according to Orexigen.
On average, those who took Contrave for 6 months and combined it with a weight-management program lost 25 pounds, the company says in a statement.
Those who were on placebo and the weight-management program averaged a 17-pound loss." [6]
Professional Testimonials About Contrave
In the Journal of the American Medical Association (JAMA), Joshua Shafstein, who is the former FDA deputy director, and researcher Bruce Psaty have called for Contrave's use to be restricted when Orexigen prematurely said it benefits the heart despite the fact that just 25% of the clinical trial was done (see "Lawsuits" above). [7]
Dr. Pieter Cohen, assistant professor of medicine at Harvard Medical School, researching the effects of dietary supplements, noted that Contrave would require a long-term commitment for very little weight-loss and studies are scarse on Contrave's long-term effects:
"Even before thinking about the safety of the drug, it's interesting to take a look at whether or not it's going to be beneficial.
"The problem with Contrave is that we're, first off, just talking about a very small amount of weight loss — just over 4 percent in clinical trials. So if you're 225 pounds, we're talking about losing less than 10 pounds if you took this for an entire year. If you stopped after a year of taking Contrave, you would very likely gain the weight right back.
"So if you wanted to keep that 10 pounds off for a long period of time, you have to take the medicine for presumably the rest of your life. And we don't have any safety data regarding its long-term health effects."
Dr Cohen was also critical of one of the two drugs that make up Contrave: "So the bupropion, which has been widely used to treat depression…is well known to cause seizures.
"In the pharmaceutical [company] supported studies that are being used as evidence that this medication is effective, more patients who received the drug experienced seizures than patients who received placebo. [8]
In addition, the findings of Lisa M. Schwartz, M.D., of Dartmouth College's Geisel School of Medicine and the Institute for Health Policy and Clinical Practice, said, "The studies show that Contrave caused many people to feel sick". Nearly 1 in 4 people in clinical trials stopped taking Contrave because of common side effects like nausea, vomiting, and headaches. [5]
Ingredients
Contrave Ingredients
To better understand Contrave, our research team took a closer look at the two main ingredients.
Bupropion Hydrochloride
Bupropion is also marketed as Wellbutrin and Zyban, among a few other names. It's often prescribed as an antidepressant but when used in conjunction with other drugs its effects are different.
For example, it can be used to help you stop smoking and to prevent the effects of withdrawal. [9][10]
This ingredient is an appetite reducing drug that is meant to restore brain chemical imbalances and to keep users from overeating.
The Annals of Internal Medicine published an up-to-date meta-analysis showing that over a period of 6-12 weeks, patients may experience weight loss of 2.7 kg over placebo. [11]
While this may seem like good news, it's worth mentioning that the effects of this drug on weight loss were similar to that of other drugs, like orlistat and sibutramine.
Naltrexone Hydrochloride
Naltrexone is classified as an "opiate antagonist." That means it stops the activity of opioids and ultimately decreases the desire for opiates and alcohol. It's marketed under trade names Revia and Vivitrol.
Naltrexone works together with bupropion on different parts of the user's brain to decrease their desire for food, much like some other appetite suppressants.
Research from Pharmacy & Therapeutics concluded with, "Contrave may serve as a valuable treatment adjunct to lifestyle modifications by promoting satiety, reducing feeding, enhancing energy expenditure, and ultimately helping patients achieve weight loss goals." [12]
In trials, nearly 50% of patients following the Contrave diet lost at least 5% of their body weight. So, if a patient weighs 300 lbs. (136 kg), 5% of that weight is 15 lbs. (6.8 kg).
On its own, that doesn't sound like a lot, but compared to the placebo group, only about 20% of participants lost that amount of weight. [13]
RXlist reports that each tablet also each contains these inactive ingredients:
Microcrystalline cellulose
Hydroxypropyl cellulose
Lactose anhydrous
L-cysteine hydrochloride
Crospovidone [14]
It's stressed that if you have any pre-existing health conditions or take over-the-counter or prescription medication to talk with your doctor before taking Contrave. This includes:
Any mental illness, including depression
Suicidal thoughts or behaviors
A head injury
Diabetes or low blood sugar
Liver or kidney disease
High blood pressure or heart disease
Drug or alcohol addiction
You should not take Contrave while pregnant or breastfeeding.
There have not been any reports of Contrave being addictive, but the issue that it would probably have to be a long-term drug to maintain the weight-loss makes this a moot point anyway.
Dosage
Contrave Dosage
Contrave dosing usually starts small and increases over time at your doctor's discretion. This is to lower the risk of seizures and other medical complications and side effects. Your dosage depends on several factors, including:
Medical conditions at the start of the treatment
The user's response to the treatment
Other medications you may be taking
When you first start out taking Contrave, the doctor might prescribe just one pill to be taken in the morning, in order to acclimate your body to the new drug. Usually, around the second or third week you can start taking two pills: one in the morning and one in the evening – until you can handle taking four pills a day.
More specifically, Drugs.com says: "Contrave should be taken by mouth in the morning and in the evening. The tablets should not be cut, chewed, or crushed. Total daily doses greater than 32 mg/360 mg per day (two tablets twice daily) are not recommended.
"In clinical trials, Contrave was administered with meals. However, Contrave should not be taken with a high-fat meal because of a resulting significant increase in bupropion and naltrexone systemic exposure." [15]
Most Contrave users seem to agree that the weight loss pill is best taken during a meal. [16] [17]
You should never change your Contrave dosing on your own. Do not stop, start, increase, or decrease the amount of Contrave you are taking without first consulting your doctor.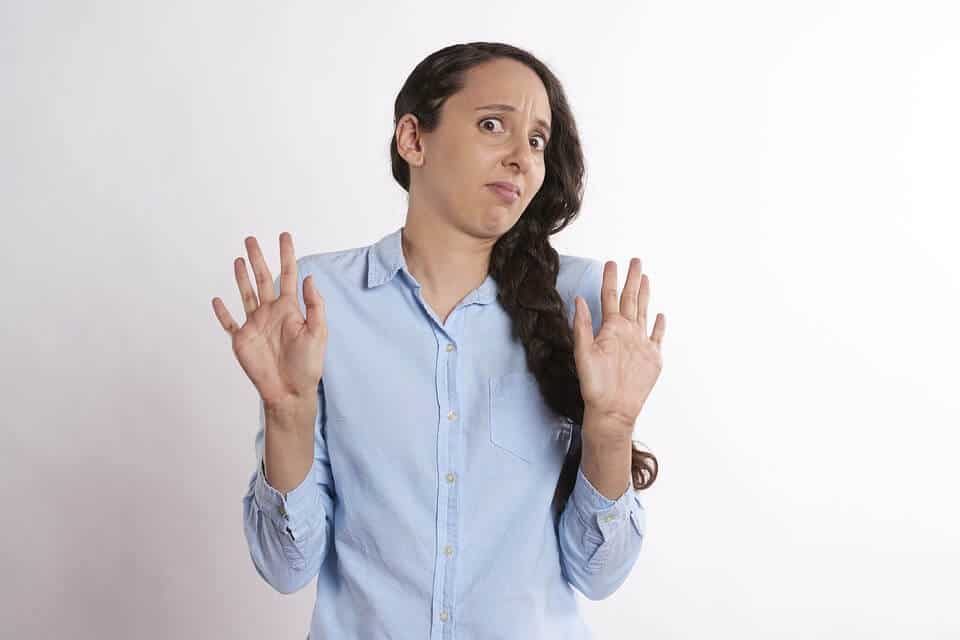 Contrave vs….
Drug Interactions
Contrave Drug Interactions
Alright, now is a good time to talk a bit about drug interactions.
A prescription weight loss medication like Contrave comes with warnings and potential interactions.
When following the Contrave diet, you should watch out for medications that may react negatively to the drug.
Your doctor should be able to fill you in on what you can and cannot take with Contrave.
There are several prescription and over-the-counter drugs that may affect or interfere with Contrave in the body, as well as change how effective Contrave and the other drug(s) are in the long run.
Some of these products include:
Narcotics such as codeine
Cough medicines
Diarrhea medications
MAO inhibitors
This last bit is very important. Because both MAOIs and Contrave affect a number of chemicals in the brain in different and overlapping ways, this can lead to a serious or even fatal reaction.
Taking both MAOIs and Contrave could be likened to starting a war—in the end, one of them is going to launch an atomic bomb in your brain.
The warnings for Contrave drug interactions also extend to other substances, such as recreational drugs e.g. marijuana and/or alcohol.
If you take Contrave with alcohol, you increase your risk of seizures.
The same is true if you drink alcohol regularly and suddenly stop in order to take Contrave.
You should talk with your doctor about changing the amount you drink before starting a Contrave or other weight loss pill regimen.
Side Effects
Contrave Side Effects
As if the incredible list of interactions and warning weren't enough – let's talk about the known side effects of Contrave. Contrave's insert warns of potential side effects like manic episodes, visual problems and seizures.
Contrave side effects aren't certain, but still worth considering. They include:
Dry mouth
Insomnia
Headache
Dizziness
Constipation
Diarrhea
Nausea
Vomiting
Chest tightness
Gas
Nightmares
Itching
Sleep disruption and insomnia
Mood and emotions affected (Contrave make you feel less hopeful and focused but more nervous)
Serious risks
Liver damage and hepatitis
Heart risks
Can affect hormonal balance
Suicidal thoughts or behaviors
Visual problems (symptoms include eye pain, changes in vision, swelling or redness in or around the eye)
Seizures
If you experience an allergic reaction to Contrave, stop taking it immediately and contact your doctor.
You could be allergic to either bupropion, naltrexone or both.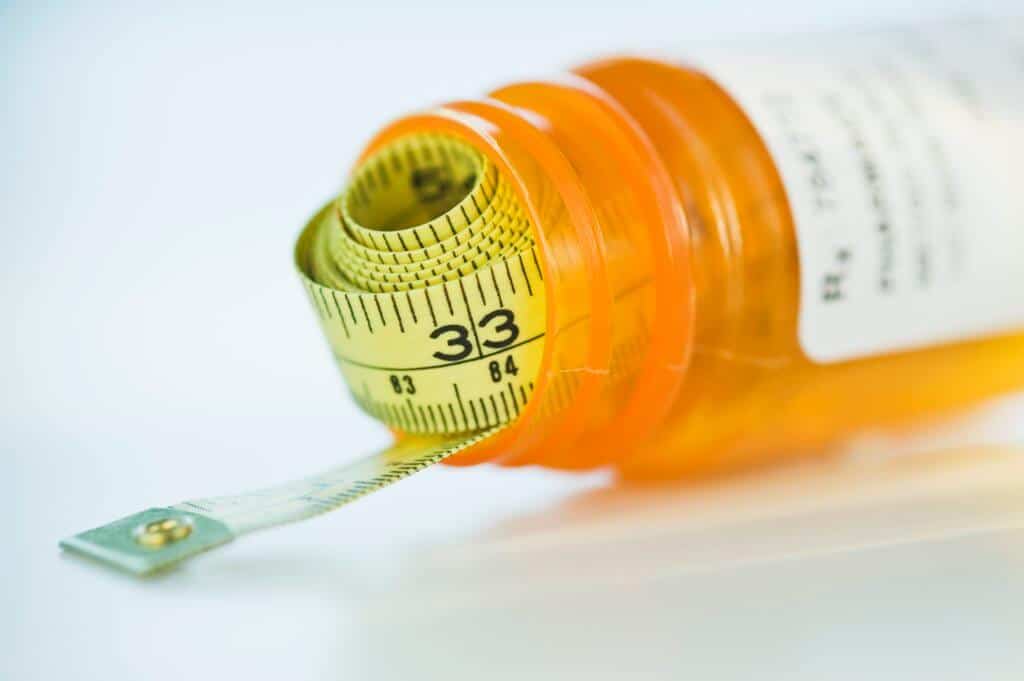 Benefits
Contrave Benefits
Contrave offers a pretty sizable list of benefits, which include:
Weight loss
Weight management
More energy
Better overall health
Underlying conditions easier to detect and treat
As mentioned in the list, Contrave gives you energy.
Because the drug affects your central nervous system, it makes you feel restless, which could make you want to move around and keep busy.
This condition contributes to the insomnia side effect – often helped by activity or exercise.
Contrave gives you energy so that you will be able to burn more calories, reducing your weight and cravings for food.
Cost
Contrave Cost
For many people looking into life-improving products, the cost is an important factor in determining which supplement to go with.
The Contrave price depends on the number of pills you are taking. As time goes on, your doctor should slowly increase the amount of Contrave, so you'll have to pay more.
The overall Contrave cost ranges from $55 per month to $200 per month.
It all depends on the amount, location (due to shipping costs), and insurance coverage you have.
However, Contrave gives the opportunity to sign up for a discount coupon plan for people whose health insurance does not cover the drug and those without insurance.
You could pay no more than $3 daily for a monthly prescription with this savings card. [21]
Bottom Line
The Bottom Line on Contrave
So here we are again. Staring into the face of a potential weight-loss solution and trying to figure out whether it's even worth the money, time, or side effects. The ingredients are well-researched and shown to be effective – although not by much. A few issues we couldn't escape include:
The list of warning and possible interactions are just frightening
It can become very expensive
Possible side effects are a bit too much for me
If you want to slim down and increase your energy levels, there are other supplements out there.
One of the best supplements out there is called Burn HD. It's a proprietary blend of four ingredients, shown in published scientific studies to boost metabolism, increase energy and curb hunger. Our research team found positive reviews.
Additionally, we're so confident that you'll see results, there's a 2-Week Sample going on so you can try it out for yourself.
Learn More About Burn HD »