Contrave Review

- 14 Things You Need to Know
Contrave is an FDA-approved weight-loss medication. The manufacturers of this naltrexone/bupropion product claim it positively affects the parts of the brain responsible for regulating appetite and the brain's dopamine-controlled reward system.
Our research team conducted thorough research on the pill, examining hundreds of testimonials and comments from dieters. Take a look at what we have found.
Contrave can be purchased through their Official Site.
Overview
What is Contrave?
To start, Contrave is a prescription weight-loss medicine for individuals who have a BMI of 30 or greater or a BMI of 27 or greater with a medical condition related to their weight. This prescription drug (it must be doctor recommended) is designed to fight your appetite and to help you lose weight ultimately.
The ingredients are:
Bupropion HCI
Naltrexone HCI
We want to look at some of the research surrounding this prescription weight-loss drug before digging deeper into the details of Contrave.
Clinical Obesity – At the right dose, 32mg of naltrexone and 360mg of bupropion, a significant number of study participants reported weight loss. However, nausea appeared to be a factor, as well.
Patient Preference Adherence – The drug combination works on the reward system of the brain, which is also triggered by food in some people.
Federal Practitioner – The "combination therapy has been found to have complementary actions on CNS to reduce food intake."
Contrave claims to be weight-loss medicine designed to help dieters with both weight loss and weight management. Contrave was approved by the U.S. Food and Drug Administration ("FDA") in September 2014.
If you tend to gain weight rapidly, Contrave may help you keep it off. Or, if you've been trying to lose weight the old-fashioned way or with another weight-loss pill, but to no avail, then Contrave may be the next step to try for results.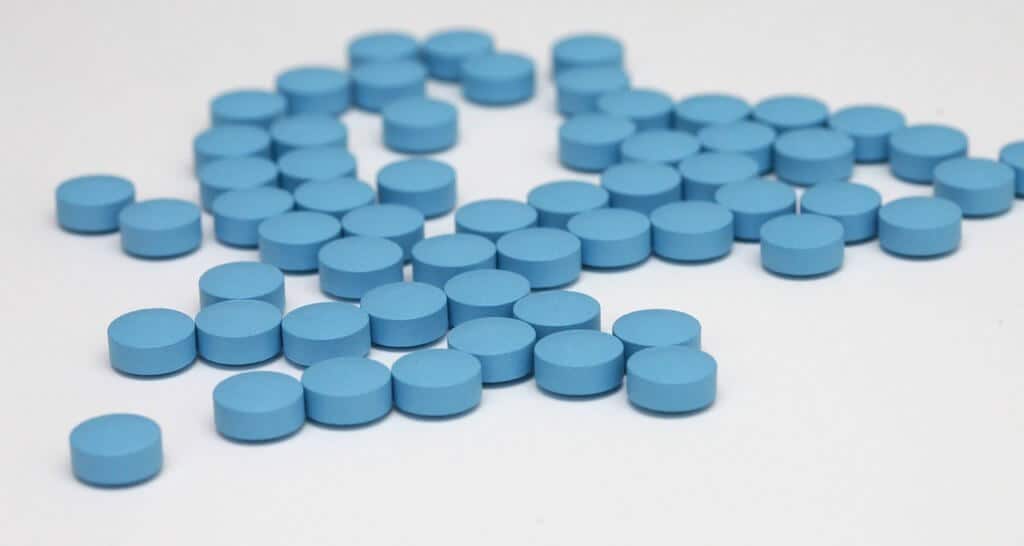 Contrave Competitors
Quick Facts
Contrave Quick Facts
Owners
Takeda Pharmaceuticals USA, Inc, an offshoot of the biggest pharmaceutical company in Asia, Takeda Pharmaceuticals, and among the top 15 pharmaceutical companies globally, owns Contrave. Takeda Pharmaceuticals joined a partnership with Orexigon to commercialize Contrave in 2010. However, in 2016, Orexigon obtained full rights of Contrave.
In 2018, Orexigon sold Contrave to Nalpropiom Pharmaceuticals, a new company, according to BioSpace.
Lawsuits
In 2015, a lawsuit was filed against Orexigen, "a biopharmaceutical company focused on the development of pharmaceutical product candidates for the treatment of obesity, including Contrave, which it claims 'regulates appetite and energy expenditure through [central nervous system] activity.'"
"On March 3, 2015, Orexigen disclosed detailed interim results of its study."
In June 2015, Orexigen Therapeutics, Inc. and Takeda Pharmaceuticals filed a lawsuit against several companies collectively known as Actavis for infringement of the Contrave patent.
FDA Warnings
In September 2020, the FDA issued a warning letter to Currax Pharmaceuticals regarding a sponsored link ad for Contrave. The warning is regarding "false or misleading claims about the risks associated with and the efficacy of Contrave."
Worth/revenue
Revenue: ¥1,557,267 million (FY 2012)
Total assets ¥3,955,599 million (FY 2012)
Money-back?
You can't return Contrave.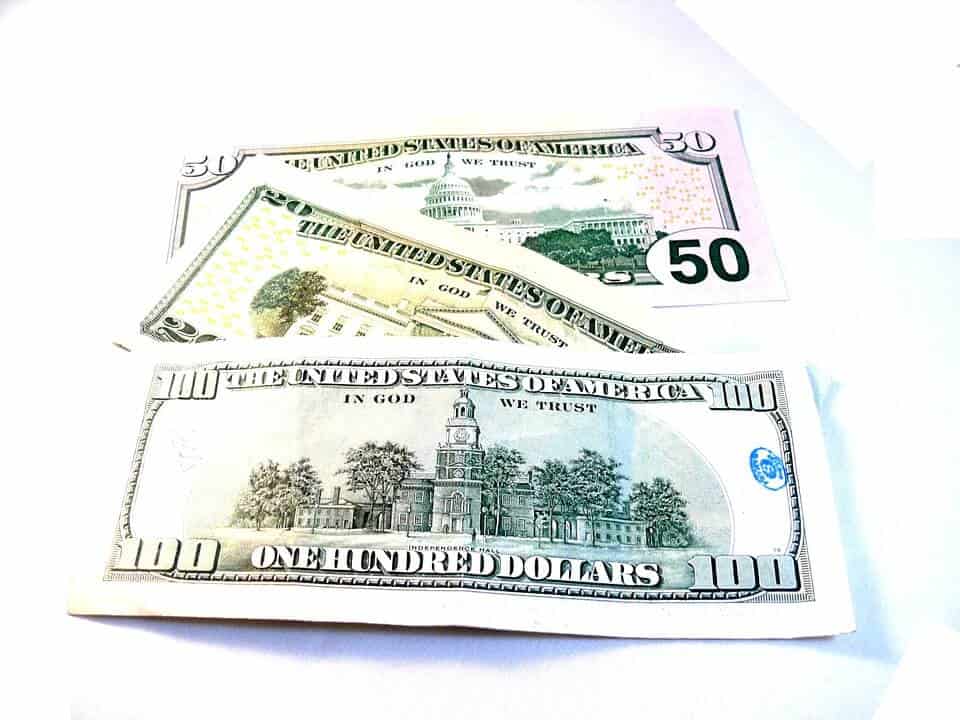 Scroll below for one of the best products we've seen over the last year.
Claims
Contrave Claims
The Contrave website provides a lot of information about what this drug is said to do. This gives people a glimpse into how it may help them on their weight loss journey. The following are claims on the website:
Contrave is stated to be the number one prescribed weight loss brand.
The site claims the medication helps to eliminate cravings.
It is contended that hunger is reduced in the brain when taking this medication.
Compared to exercise and diet alone, Contrave claims to promote two to four times more weight loss.
Contrave success stories can be found on the website.
The website states this drug has a well-studied tolerability and safety profile.
The site offers resources for people to get help in creating their exercise plan.
Depending on how the patient opts to pay for their Contrave, they may pay $2 to $4 per day.
Does it Work?
Does Contrave Work?
According to research published in the Diabetes & Metabolism Journal, Contrave caused significant weight reduction in study participants. On average, those who took Contrave for six months and combined it with a weight-management program lost 25 pounds, the company says in a statement.
Professional Testimonials About Contrave
Dr. Pieter Cohen, assistant professor of medicine at Harvard Medical School, researching the effects of dietary supplements, noted Contrave would require a long-term commitment for very little weight-loss and studies are scarce on Contrave's long-term effects:
"Even before thinking about the drug's safety, it's interesting to take a look at whether or not it's going to be beneficial.
"The problem with Contrave is that we're, first off, just talking about a minimal amount of weight loss — only over 4 percent in clinical trials. So if you're 225 pounds, we're talking about losing less than 10 pounds if you took this for an entire year. If you stopped after a year of taking Contrave, you would very likely gain the weight right back.
"So if you wanted to keep that 10 pounds off for a long period of time, you have to take the medicine for presumably the rest of your life. And we don't have any safety data regarding its long-term health effects."
Also, the findings of Lisa M. Schwartz, M.D., of Dartmouth College's Geisel School of Medicine and the Institute for Health Policy and Clinical Practice, said, "The studies show that Contrave caused many people to feel sick." Nearly 1 in 4 people in clinical trials stopped taking the medication. Contrave side effects included nausea, vomiting, and headaches, according to Pharmacy and Therapeutics.

Ingredients
Contrave Ingredients
To better understand Contrave, our research team took a closer look at the two main ingredients.
Bupropion Hydrochloride
This ingredient is an appetite-reducing drug meant to restore brain chemical imbalances and keep users from overeating. The Annals of Internal Medicine published an up-to-date meta-analysis showing that over a period of 6-12 weeks, patients may experience weight loss of 2.7 kg over placebo.
While this may seem like good news, it's worth mentioning this drug's effects on weight loss were similar to other drugs, like Orlistat and sibutramine.
Naltrexone Hydrochloride
It's marketed under trade names Revia and Vivitrol.
Naltrexone works together with bupropion on different parts of the user's brain to decrease their desire for food, much like other appetite suppressants.
The journal Pharmacy & Therapeutics concluded, "Contrave may serve as a valuable treatment adjunct to lifestyle modifications by promoting satiety, reducing feeding, enhancing energy expenditure, and ultimately helping patients achieve weight loss goals." In trials, nearly 50% of patients following the Contrave diet lost at least 5% of their body weight. So, if a patient weighs 300 lbs. (136 kg), 5% of that weight is 15 lbs. (6.8 kg).
On its own, that doesn't sound like a lot, but compared to the placebo group, only about 20% of participants lost that amount of weight.
It's stressed that if you have any pre-existing health conditions or take over-the-counter or prescription medication to talk with your doctor before taking Contrave. The company also states you should not take Contrave while pregnant or breastfeeding.
There have not been any reports of Contrave being addictive, but the issue that it would probably have to be a long-term drug to maintain the weight-loss makes this a moot point anyway.
Dosage
Contrave Dosage
Contrave states dosing usually starts small and increases over time at your doctor's discretion. This is to lower the risk of seizures and other medical complications and side effects. Your dosage depends on several factors, including:
Medical conditions at the start of the treatment
The user's response to the treatment
Other medications you may be taking
When you first start taking Contrave, the doctor might prescribe one pill to be taken in the morning to acclimate your body to the new drug. Usually, around the second or third week, you can start taking two pills: one in the morning and one in the evening – until you can handle taking four pills a day.
According to Pharmacy and Therapeutics, Contrave was approved for use and is effective in weight loss.
Most Contrave users seem to agree the weight loss pill is best taken during a meal. You should never change your Contrave dosing on your own. Do not stop, start, increase, or decrease Contrave you are taking without consulting your doctor.
Interactions
Contrave Drug Interactions
Alright, now is a good time to talk a bit about drug interactions.
A prescription weight loss medication like Contrave comes with warnings and potential interactions. When following the Contrave diet, you should watch out for medicines that may react negatively to the drug. Your doctor should be able to fill you in on what you can and cannot take with Contrave. There are several prescription and over-the-counter drugs that may affect or interfere with Contrave in the body and change how effective Contrave and the other medication(s) are in the long run.
The same is true if you drink alcohol regularly and suddenly stop taking Contrave. You should talk with your doctor about changing the amount you drink before starting a Contrave or other weight loss pill regimen.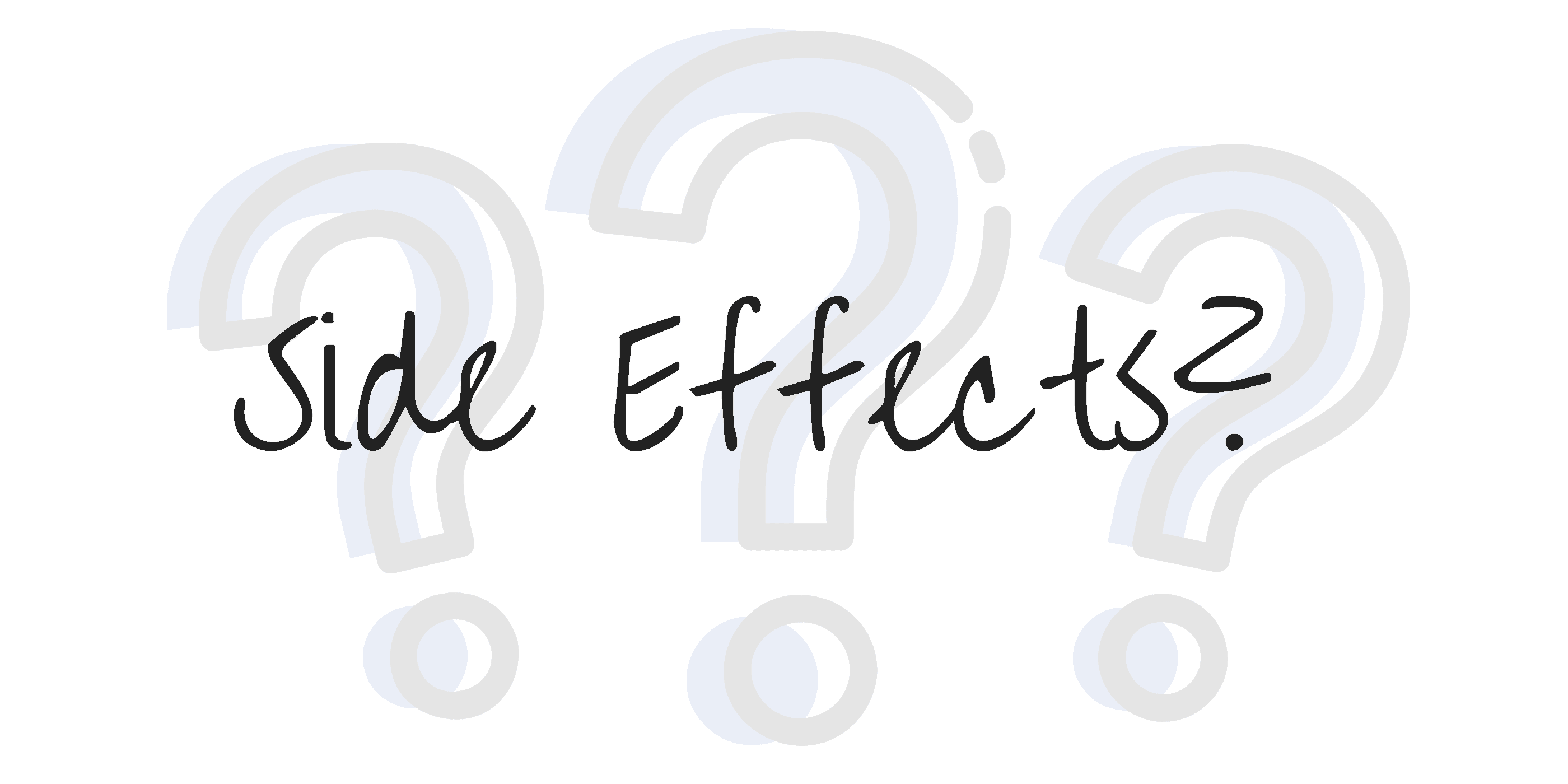 Side Effects
Contrave Side Effects
As if the incredible list of interactions and warnings weren't enough – let's talk about the known side effects of Contrave. Contrave's insert warns of potential side effects like manic episodes, visual problems, and seizures.
Contrave side effects aren't certain, but still worth considering. They include:
Dry mouth
Headache
Dizziness
Constipation
Diarrhea
Nausea
Vomiting
Gas
Nightmares
Itching
Sleeping issues
Mood issues
If you experience an allergic reaction to Contrave, stop taking it immediately, and contact your doctor. You may be allergic to either bupropion, naltrexone, or both.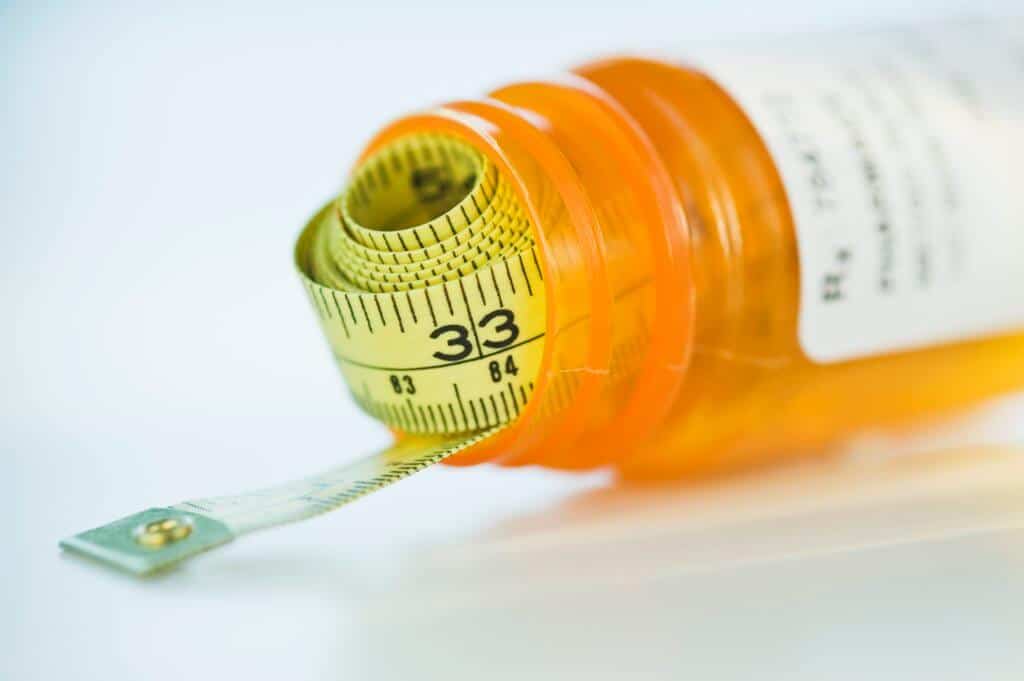 Contrave Warnings and Precautions:
Contrave states pediatric patients should not take it. Also, patients of all ages may experience increased:
Aggression
Irritability, and more.
There are specific reasons why taking Contrave might not be ideal for certain people, so we recommend always consulting with your physician.
In 2015, Takeda of Contrave issued a recall due to the quality of some Contrave products. More than 3,000 products were recalled.
In 2018, Orexigen issued a voluntary recall of Contrave 8mg/90mg bottles due to puncture issues.
Why is Contrave Not Working?
Like other prescription weight loss pills, Contrave for weight loss should be combined with exercise and calorie reduction for the best results. Some patients might ask, "why is Contrave not working?" If this happens, it is essential they not only ensure they are taking these RX diet pills precisely as prescribed but they are also adhering to all exercise and calorie reduction guidelines.
Before patients start taking the combination of naltrexone and bupropion weight loss drugs, their doctor will discuss the needed exercise requirements and calorie reduction. This will differ among patients. How much of a calorie reduction is required depends on several factors, such as the patient's starting weight, individual nutrition needs, and weight loss goals. As for exercise, the patient's health and weight loss goals are generally considered. So, patients should consider this information before asking, "why is Contrave not working?"
Who Can NOT Use Contrave
The company states women who are pregnant or breastfeeding should avoid this product. The FDA categorizes this product as a Pregnancy Category X. Those taking and wishing to become pregnant should talk to their doctor before attempting to.
Issues With Contrave Reported to the FDA
When using the Contrave diet pill, it has not been established if it is safe to use an additional weight loss drug or supplement. The FDA also discussed potential problems associated with television advertisements for this drug. It states the ad failed to disclose other reactions, drug interactions, and specific other risks the FDA deems to be dangerous.
On May 18, 2017, the FDA sent a warning letter concerning one of their television ads. The ad did not clearly showcase the risks associated with Contrave.
Benefits
Contrave Benefits
Contrave offers a pretty sizable list of benefits, which include:
Weight loss
Weight management
More energy
Better overall health
As mentioned in the list, Contrave gives you energy.
Because the drug affects your central nervous system, it makes you feel restless, making you want to move around and keep busy.
This condition contributes to the insomnia side effect – often helped by activity or exercise.
Contrave gives you energy so you will be able to burn more calories, reducing your weight and cravings for food.
It is important to know what the benefits are and how they occur when using Contrave. This makes it possible to determine if this medication is the best for someone seeking to lose weight. The following are the stated benefits of Contrave:
Weight loss
Contrave helps with body set point modulation. This medication may help prevent plateaus by assisting the body in modulating a more accurate setpoint based on averages. The drug is also said to help patients lose two to four times more weight by reducing appetite and cravings, making it easier to restrict caloric intake.
According to the NIH, you should consult with your doctor before using any supplement. The FDA also warns against any product promising fast weight loss.
Enhanced energy
This drug may have an impact on the central nervous system. It may also affect metabolism, helping to increase it as a result of naltrexone. Both of these effects may contribute to higher energy.
Weight management
Giving people more energy, helping with thyroid hormone balance, and aiding with body set point modulation and insulin resistance all make it easier for a patient to maintain weight loss and stay healthier. It is vital that patients are receiving the right maintenance dose, however. It is also imperative they keep their diet and exercise plans.
Improved overall health
By losing excess weight, people may reduce their risk of some health issues, per Weight Management. Losing five to 15 percent of a person's total body weight provides benefits.
Other health-related benefits may occur when someone starts to shed excess pounds, such as improved mood and better energy levels. Overall, the effects of weight loss on a person's health are highly individualized. As patients continue to work with their doctors throughout the process, they will determine which health benefits they experience as their weight decreases.
Cost
Contrave Cost
For many people looking into life-improving products, the cost is an important factor in determining which supplement to go with. The Contrave price depends on the number of pills you are taking. As time goes on, your doctor should slowly increase the amount of Contrave, so you'll have to pay more.
The overall Contrave cost ranges from $55 per month to $200 per month. It all depends on the amount, location (due to shipping costs), and insurance coverage.
However, Contrave allows signing up for a discount coupon plan for people whose health insurance does not cover the drug and those without insurance. You could pay no more than $3 daily for a monthly prescription with this savings card.
Saving Money on Contrave
There are options to save money when using the Contrave diet pill, such as a Contrave discount card or a Contrave coupon. A Contrave coupon card or Contrave discount card is only available when someone is getting their prescription filled at a pharmacy. This option is not available for home delivery. So, how much does Contrave cost? Using a Contrave savings card in a pharmacy brings the cost of this drug to $114.99. While patients cannot use a Contrave savings card with home delivery, the price is $99.
Many also ask, does insurance cover Contrave? This is often asked when someone is getting the Contrave medication at a pharmacy or looking to buy Contrave online. There is no Contrave generic or other drugs that combine naltrexone and bupropion weight loss. Some insurance plans may cover this drug. Patients seeking this information before getting this FDA-approved weight-loss medication should ask their doctor, "is Contrave covered by insurance?" Patients might also consult their pharmacist about insurance coverage for this prescribed weight loss medication. Remember, there is no Contrave generic version, so no savings concerning this.
Contrave Savings Program
How much does Contrave cost? After checking with the patient's insurance and exploring their options, they will get an idea about the Contrave medication cost for weight loss. From here, they can explore the Contrave savings plan to see how much more money they can save. On the Contrave website, people can either activate a savings card they have or register for one. To register for the savings card for this weight loss RX, patients will be asked about the following:
Prescription information
Information about the patient's insurance
Enrollment information
Contact Information for Contrave:
The Contrave pill is a trademark of Nalpropiom Pharmaceuticals. The following is the contact information patients can use to learn more about this weight loss RX:
Patient program information is available 8 AM to 8 PM EST Monday through Friday at 1-800-905-5576
Report complaints, report adverse side effects, and to get medical information about naltrexone and bupropion and weight loss, contact 1-877-298-8340
Healthcare providers looking for help with their EMR, patient education, and other information can contact 1-844-551-2927
Those wanting to learn more about this medication can also visit the Contrave website. It offers information about the drug, knowledge about getting a prescription and paying for it, and other things, such as Contrave success stories.
Getting a Contrave Prescription Online
Someone can buy Contrave online with a prescription. To get a prescription, people can take advantage of telemedicine. This means having a doctor's appointment online using technology such as Skype or a telephone call. It is very much like an in-person visit regarding how the appointment is conducted. The patient and doctor will discuss the patient's chief complaint and get information about their medical history. Since this is about weight loss, the doctor may inquire about the patient's methods so far.
On the Contrave website, patients can access telemedicine to get their prescriptions. It is a relatively simple process involving the following steps:
Patients will need to select the state they are living in.
They will create an account and make sure to fill out all information accurately and thoroughly.
The next step is the phone or video consult with a doctor.
Once the patient has the prescription, they can activate home delivery for free to receive their Contrave medication in the mail.

Contrave Home Delivery
Can someone buy Contrave online? This is among the most commonly asked question about this prescribed weight loss medication. Since most prescription weight loss pills do not have home delivery, most patients are unaware of this convenient option with the Contrave weight loss pill. The home delivery program requires patients have a valid prescription for Contrave. Those already getting this medication from a pharmacy can opt to transfer their prescription to the home delivery service. If the prescription is written, this service can fulfill it.
The prescription is filled and sent by a mail-order pharmacy. Patients can sign up for this service either online or by calling. Those who get other prescription drugs may also transfer those, allowing them to get their other medications and Contrave for added convenience.
Contrave and Diets
Contrave and Diets
Contrave and Jenny Craig
Jenny Craig is a weight loss program allowing clients to develop a unique plan for their lifestyle and needs. Clients have a consultant they have access to help them crafting their plan and executing it. At least once a week, clients and consultants connect to ensure everything is going according to plan.
Those using this program get to eat five times a day and enjoy one snack. The Jenny Craig menu includes more than 100 items clients can choose to personalize their meal plans. There are different Jenny Craig program options people can choose from. These programs may aid with the caloric restriction necessary to get the most results when using Contrave to help with weight loss.
Those on the Jenny Craig program may be eligible for Contrave discounts. The discounts available may differ among the different plans Jenny Craig offers. The deals may also change with time.
Contrave Alternatives
There are specific over-the-counter alternatives to the Contrave weight loss pill someone might want to explore. These are all available without a prescription. There are various stores and online retailers offering these options. The prices and ingredients vary greatly. Possible OTC alternatives to Contrave include:
Garcinia Cambogia Extract
This is a type of natural supplement that comes from a plant. Reliable studies on its effectiveness are not easy to find, especially recent ones. It is often touted as a remedy for weight loss. However, the evidence to support these claims is lacking.
One small study was done that lasted for 60 days. Participants were either given a placebo or garcinia Cambogia during this time. In the group getting the actual supplement, those conducting the study state triglycerides reduced by about one-third compared to the placebo group.
An additional study looked at weight loss and involved a placebo group and a group with the actual garcinia Cambogia supplement or soy leaf extract. It lasted for ten weeks. At the end of the study, the conclusion was this study's supplements did not promote weight loss.
The supplement comes in various dosages, with the recommendation ranging from 250 to 1,000 milligrams per day. Possible side effects may include:
Nausea
A headache
Digestive tract discomfort
Hydroxycut
Hydroxycut is a type of weight loss supplement containing natural ingredients. The brand offers an array of supplement options, including capsules and pills, gummies, and shakes. The following are said to be the primary ingredients:
Caffeine
Wild olive extract
Wild mint extract
Lady's mantle extract
Komijn extract
Various studies conclude this supplement can increase metabolism by three to 11 percent due to the caffeine content. The fat burning is said to be raised by 10 to 29 percent. However, people tend to develop a tolerance to caffeine, so these results will most likely be short-term.
The four herbs present in the formula were tested as part of another study. This study was done on rats and chickens and not humans, however. It showed a metabolic rate boost in the rates, and the body weight gain in chickens was reduced by approximately 20 percent. This study also used doses that are much higher than what is seen in the supplement sold.
Hydroxycut has not explicitly been studied in humans.
The possible side effects may include sleeping issues, anxiety, diarrhea, jitteriness, and nausea. These are attributed mainly to the caffeine content of the supplement.
Alli
Alli is a drug available over-the-counter, and it is a version of orlistat. It comes in 60-milligram pills. It is meant to be used with exercise and a reduced-calorie diet to promote weight loss. The active ingredient is orlistat and claims to work by reducing how much dietary fat the body absorbs by inhibiting lipase.
Patients are considered successful with this drug when they have lost at least five percent of their body weight within one year. In most cases, it is within the first few months that patients lose weight. This is with exercise and diet in addition to the drug.
The following are the potential side effects of this drug:
Stomach issues
Menstrual cycle changes
Frequent loose stools
More frequent passing of gas
Headaches
Meratrim
Meratrim promises to be an all-natural supplement to promote weight loss. It contains two plant extracts at a 3:1 ratio mix. These include garcinia mangostana and sphaeranthus indicus. Some research shows sphaeranthus indicus may provide multiple antioxidants (rat study).
Some research shows garcinia mangostana may:
Possess antibacterial properties
Act as an antioxidant
There was a study done on the actual supplement and not its ingredients. It was done on humans and double-blind, randomized, and placebo-controlled. It included 77 women and 23 men, all of whom were overweight. The placebo group took a dummy pill simultaneously, the Meratrim group received 400 milligrams of this supplement. Once at dinner and once at breakfast 30 minutes before eating.
All participants walked 30 minutes per day, and they consumed 2,000 calories daily. Compared to the placebo group, the Meratrim group lost more weight after the eight-week study. The placebo group lost approximately 3.3 pounds, while the Meratrim group lost about 11 pounds. Additional improvements were observed in the Meratrim group's triglycerides, total cholesterol, and fasting glucose.
Now, it is important to note the company sells and produces Meratrim sponsored this study.
Side effects might include nausea and headache.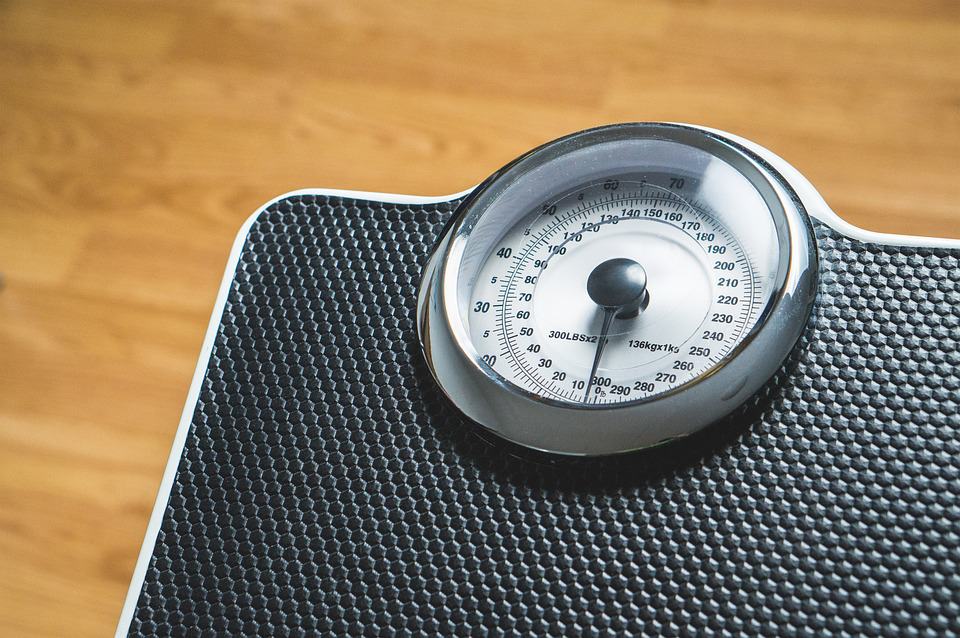 Lipozene
Lipozene promises to be a natural supplement that helps people to feel satiated. The website says those using the supplement do not have to follow strict diets to get results. It is taken up to three times daily, and those using it should take the doses 30 minutes before eating.
The only active ingredient in this supplement is glucomannan. It is found in konjac plant roots. It is a type of fiber that can absorb water very effectively. It is commonly used in specific food products as an emulsifying or thickening agent.
From a purely observational standpoint, when people consume more fiber, they tend to weigh less. Since glucomannan is a type of fiber, it is thought it may help to promote weight loss in the following ways:
Helping to keep someone full after it expands in the stomach after it absorbs water. This may result in satiation due to food leaving the stomach at a slower pace.
People might absorb fewer calories due to its potentially reducing nutrient absorption.
It may help to promote healthy levels of good gut bacteria. This may potentially reduce the risk of weight gain.
A study was conducted with 176 participants. In this study, the participants ate a 1,200-calorie diet per day and were given a placebo or a glucomannan supplement. Over five weeks, those who took the glucomannan lost an average of 3.7 pounds more weight compared to the placebo group.
Taking this supplement may significantly increase how much fiber someone is getting in their diet. As a result, digestive issues are possible until the body adjusts.
Super HD Weight Loss
Super HD Weight Loss is a supplement that promises:
It is a potent nootropic
Promotes fat loss
Enhances appetite control
Boosts energy significantly
Increases fat metabolism
There are no reputable studies done on this supplement. Some of the individual ingredients, however, have been studies. For example, the caffeine and green tea leaf extracts may increase metabolism, allowing those using the supplement to burn more calories. The dandelion extract may improve gut health due to its prebiotic activity that may assist six different probiotics. It may also enhance fat loss and improve digestion.
Rhodiola may help to promote energy and reduce fatigue. One study looked at 161 cadets. The conclusion was a single dose of this ingredient helped to alleviate their fatigue. It may also aid in suppressing the appetite.
Yohimbe studied rodents that showed it might provide three different mechanisms to reduce body fat. These mechanisms include:
Stimulating thermogenesis
Suppressing hunger
Improving metabolic function
There do not appear to be any reputable studies that have replicated these effects in human test subjects.
This supplement contains the following ingredients:
Niacin
Caffeine anhydrous
Vitamin B6
Green tea leaf extract
Dandelion root extract
Vitamin B12
Amla fruit extract
Cayenne fruit extract
Toothed clubmoss
Rauwolfia vomitoria root bark extract
Rhodiola root extract
Yohimbe bark extract
Evodia rutaecarpa fruit extract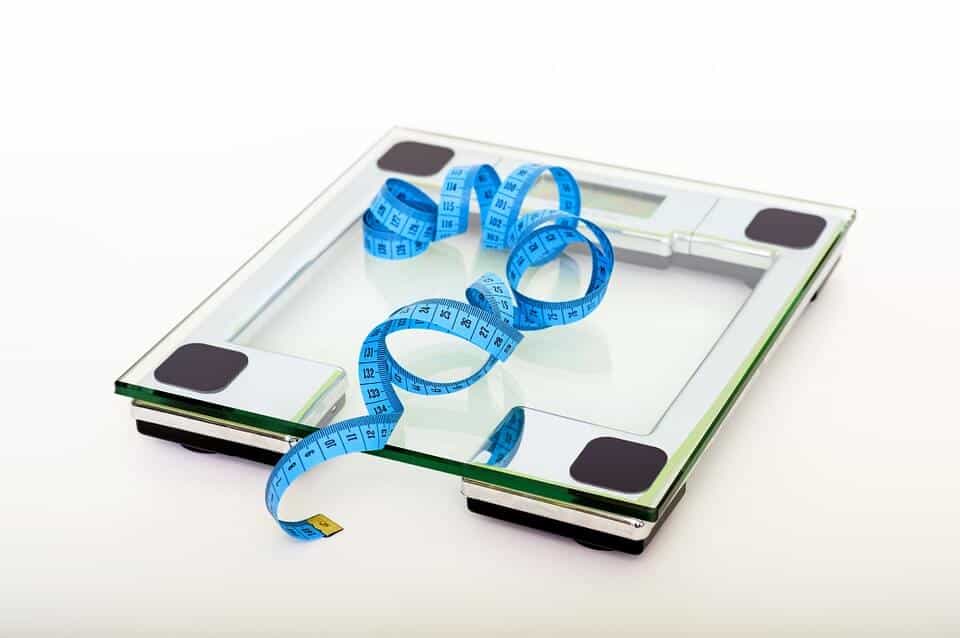 Due to the caffeine and other stimulating ingredients in this supplement, side effects may include:
Nausea
Dehydration
Agitation
Irritability
Jitteriness
Headaches
Stomach issues
Mood swings
Muscle spasms
Twitching
Itching
Bloating
Sweating
Where Can You Purchase Contrave With a Prescription?
Those wanting to use Contrave for weight loss will need a prescription. Once they have this, they can go to some pharmacies to have the prescription filled. Some everyday pharmacy choices include:
CVS Pharmacy
Walmart Pharmacy
Walgreens Pharmacy
Drug Mart Pharmacy
Giant Eagle Pharmacy
Rite Aid Pharmacy
The pharmacies inside hospitals can also usually accommodate a Contrave prescription. Patients who are getting the prescription for the first time can ask their doctor for pharmacy recommendations to ensure they will have the medication and fill it.
The Contrave Doctor Discussion Guide
To help patients expedite the conversation about Contrave for weight loss, they can download the doctor discussion guide. Patients will be asked to provide the following information:
Age
Weight and height
Craving habits
BMI
Weight-loss struggles
This information is necessary since the guide is personalized. Once the guide has been created, patients can print it out or email it to themselves. With this guide, patients and their doctors essentially have a starting point in talking about RX diet pills, especially Contrave. It lets both parties know how much weight the patient may need to create a series of reasonable goals. It also makes it possible to discuss bupropion and weight loss and the caloric restrictions and exercise should be done to aid with the effects produced by this FDA-approved weight loss medication.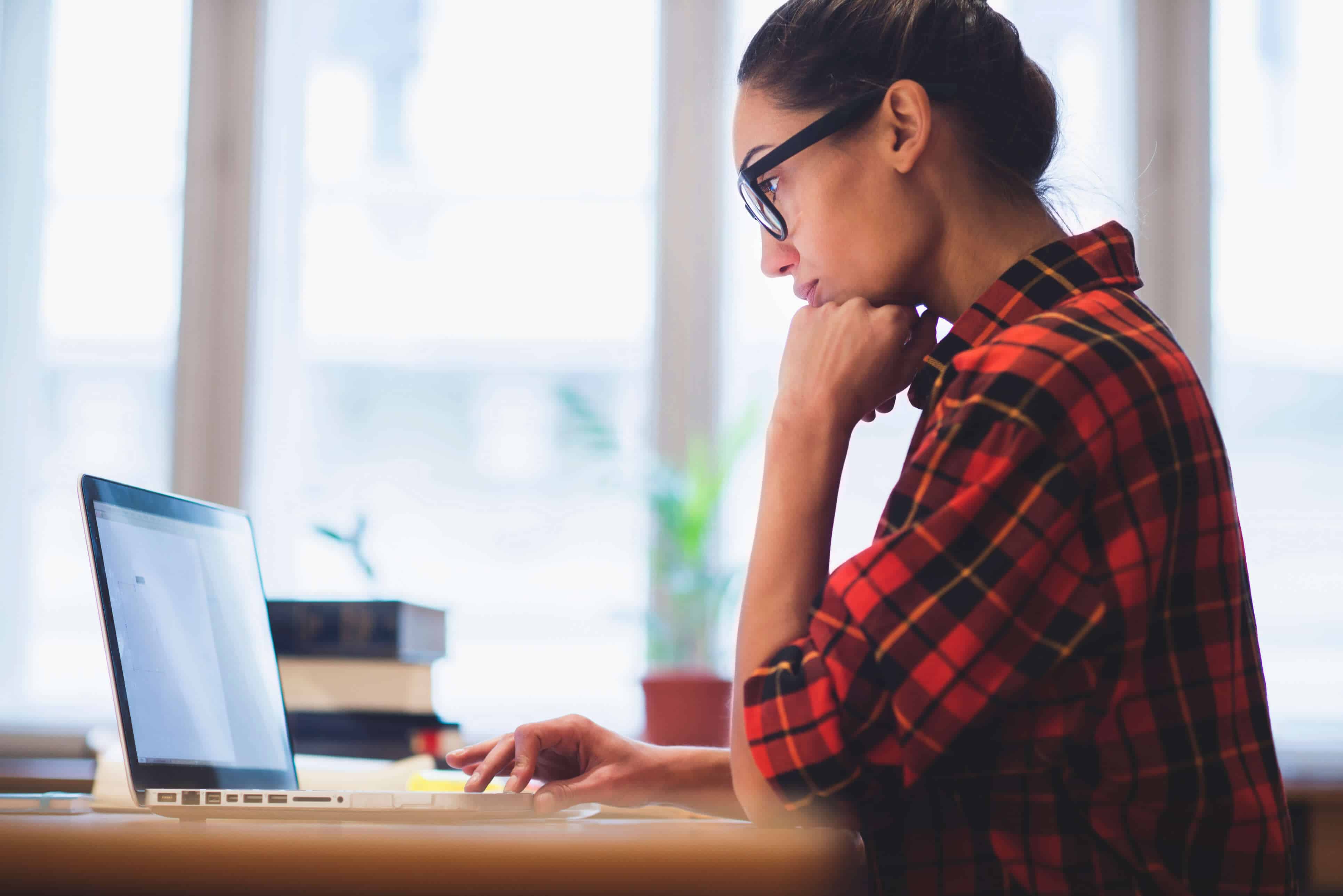 The "Fun Cravings Quiz"
The Contrave website offers a Fun Cravings Quiz people can learn more about their cravings to help find ways to make them easier to control. The quiz is used to evaluate the following:
When and how often someone has cravings?
How often someone gives into their cravings?
How hungry is someone during the day?
How someone feels after eating?
How nutritious a person's snack choices are when snacking?
Whether they prefer savory or sweet treats?
If they often eat midnight snacks?
If they tend to eat when they are bored?
This information makes it possible to determine if Contrave and the associated lifestyle changes might benefit the person taking the quiz.
Contrave: FDA, Lawsuits, and Bankruptcy
In May 2017, the Food and Drug Administration (FDA) accused Contrave of downplaying the drug's possible side effects in a television commercial.
In August 2018, a lawsuit was filed against the parent company, Orexigen, for securities fraud because it withheld failed clinical trial details.
Before the lawsuit, in March 2018, Orexigen filed for Chapter 11 bankruptcy.
What Users Are Saying
What Users Are Saying
"I've completed 4 weeks in Contrave and have lost 13 pounds. I had much the same early experience as others; some nausea that settled down after a few days. Now on 4 pills a day. I have to say this medicine is amazing. It has just turned off that voice that said "it's fine, go for it" to any unhealthy food or snack. That same voice that said "after this XL pizza you can start dieting tomorrow" and kept me thinking about food all day at work, in meetings and out with friends. It's simply curbed my impulses and turned me into what I think is more of a normal person."
"I've been on 1 pill of Contrave for 1 month. And I've lost nothing. I originally lost a few pounds but gained them back. I'm increasing to 2 pills a day …. hoping to see some changes."
"6 days on my new medication, Contrave, and I'm down 7 pounds!!! Ask your doctor to help you lose weight. Do it."
Bottom Line
The Bottom Line on Contrave
So here we are again. Staring into the face of a potential weight-loss solution and trying to figure out whether it's even worth the money, time, or side effects. The ingredients are well-researched and shown to be effective – although not by much. A few issues we couldn't escape include:
The list of warning and possible interactions are frightening.
It can become .costly
Possible side effects are a bit too much for me.
Whether you're taking a prescription weight-loss pill or not, you still need a strong support system to help you along your weight-loss path.
Among the best systems, this year is Noom. We thought it was just another app at first, but when we found human coaching, custom meal plans, food tracking, exercise tracking, and more, we knew this one was different.
And, for a limited time Dietspotlight readers can get a free trial offer of Noom.
Learn More About Noom »