Cook Once, Eat All Week Review

- 10 Things You Need to Know
Cook Once, Eat All Week – the newest diet book that promises less cooking time for those who want an affordable gluten-free meal plan. Through batch cooking, the book claims it can help users eat healthier meals without the need for tons of prep or a high grocery bill. The book also contains over 26 gluten-free recipes, but are any of them really effective? What makes this book better than other meal plans offering similar recipe options?
In order to find out more about this recipe book, our research team did some investigating, taking a closer look at the author, meal plan options, studies about gluten-free foods, and more. If you are interested in learning more about Cook Once, Eat All Week, make sure to check out the bottom line!
Overview
What is Cook Once, Eat All Week?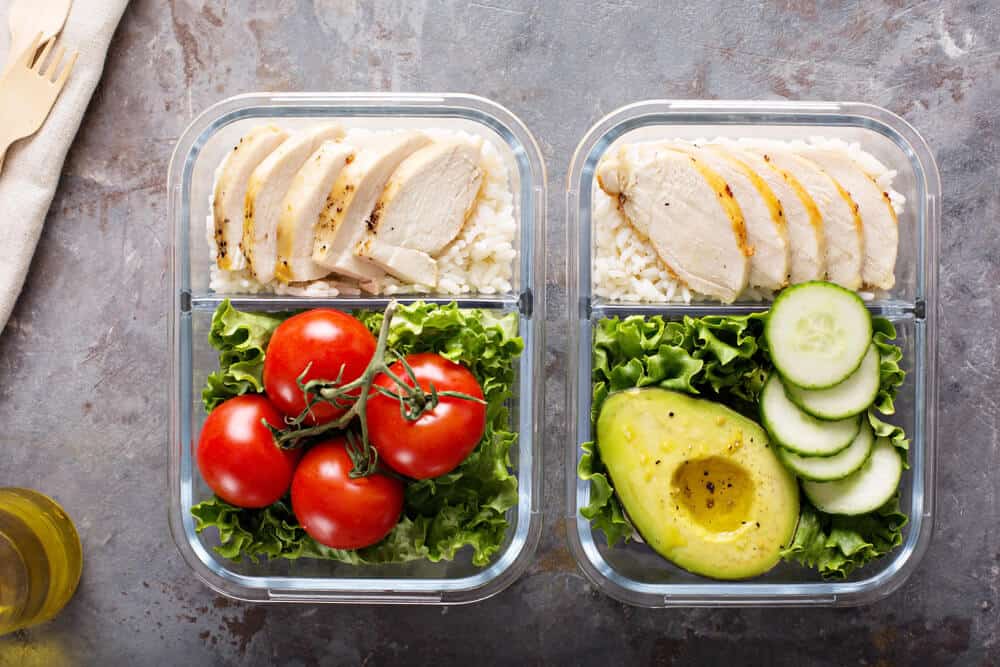 Cook Once, Eat All Week is a recipe book that focuses on gluten-free meals that can be made quickly without too many costly ingredients. According to the book, their meal prep series can help individuals change their diet and subsequently their health. Additionally, the author claims that with batch-cooking techniques and healthy meal prep ideas, individuals who follow this series will have an easier time finding and sticking to healthy diet meals.
Overall, Cook Once, Eat All Week says it provides meal plans and recipes that will help individuals save money and time on food prepping. Our review will provide in-depth insight into the recipes, knowledge, and information that makes this the ultimate meal prep guide, but first, let's see what the science has to say about this kind of meal planning:
Journal of Nutrition and Metabolism – According to this research, a gluten-free diet may not be the best option for those without a medical diagnosis that requires this change.
Gastroenterology & Hepatology – This study found that although a gluten-free meal plan is a popular option for those without celiac conditions, though there isn't much evidence showing this can help these individuals improve health.
International Journal of Behavioral Nutrition and Physical Activity – The study published in this journal found that "Meal planning was associated with a healthier diet and less obesity. Although no causality can be inferred from the reported associations, these data suggest that meal planning could potentially be relevant for obesity prevention."
Cook Once, Eat All Week Competitors
Who Wrote Cook Once, Eat All Week?
The author of Cook Once, Eat All Week is Cassy Joy Garcia, a certified holistic nutritionist, and professional cook. Garcia uses her knowledge of nutrition and cooking to help others achieve their desired healthy lifestyle goal while enjoying delicious, filling recipes.
Garcia has been sharing her knowledge and love of food and nutrition with the world since 2011. By following the guidelines and recipes in her book, the author claims individuals can achieve a more balanced and healthy body, as well as a more well-rounded life.
Scroll below for one of the best products we've seen over the last year.
Rules
Cook Once, Eat All Week Rules and Guidelines
When our team first heard about this diet plan, they had one question – how can you actually cook once a week without getting tired of leftovers? According to the author, this all comes down to meal planning.
The key to Cook Once, Eat All Week is switching up the meals users can enjoy different flavors and stay consistent with your food regimen. This starts with creating a base meal.
This meal can be built upon, which is supposed to reduce the desire to cook again or eat out. The base typically consists of vegetable starch and a vegetable that should be prepared in bulk. The book also directs individuals to create two unique meals that can be added to the base recipes.
Cook Once, Eat All Week includes an ebook with a bonus recipe and meal ideas on how to use base recipes. However, the e-book is only available for subscribers for the Fed & Fit Newsletter. As long as users follow the guidelines in this book, the author claims they will be well on their way to a convenient and healthy diet.
Cook Once, Eat All Week Foods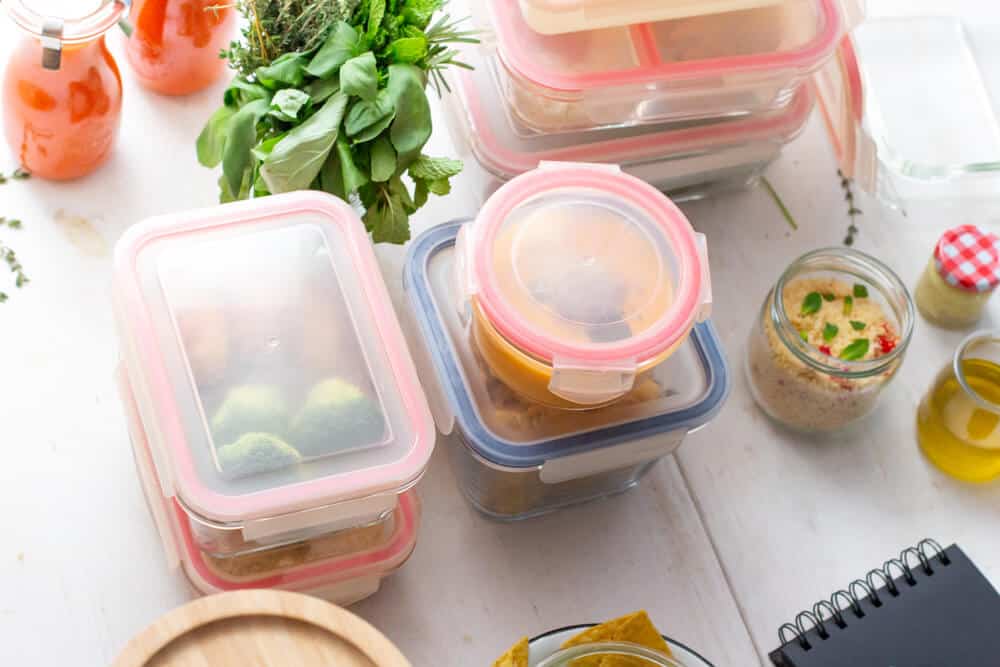 According to Cook Once, Eat All Week, their recipes avoid gluten and follow a Paleo-friendly plan.
The Paleo meal plan simply consists of lean meats, fish, vegetables, nuts, seeds, fruits, spices, and herbs. This diet also includes healthy oils but avoids foods containing sugar, processed ingredients, grains, dairy, legumes, vegetable oils, and trans fats.
Overall, the foods included in this diet book are designed to be bach cooked and used in other recipes, so individuals may use common foods like chicken and greens as a base for other meals.
Recipes
Cook Once, Eat All Week Recipes
The recipes from Cook Once, Eat All Week are designed to be used in multiple meals. As such, some of the recipes simply consist of shredded chicken, chopped vegetables, and a plain grain, as these kinds of components can be created into a number of different meal options.
A few of these recipe options include:
Ground Beef, Broccoli, and Yukon Gold Potatoes
Shredded Beef, Collard Greens, and Acorn Squash
Brisket, Brussel Sprouts, and Rice
Shredded Pork, Cabbage, and Red Potatoes
Baked Turkey Breast, Kale, and Butternut Squash
Baked Chicken Breast, Bell Peppers, and Spaghetti Squash
Weight Loss
Cook Once, Eat All Week and Weight Loss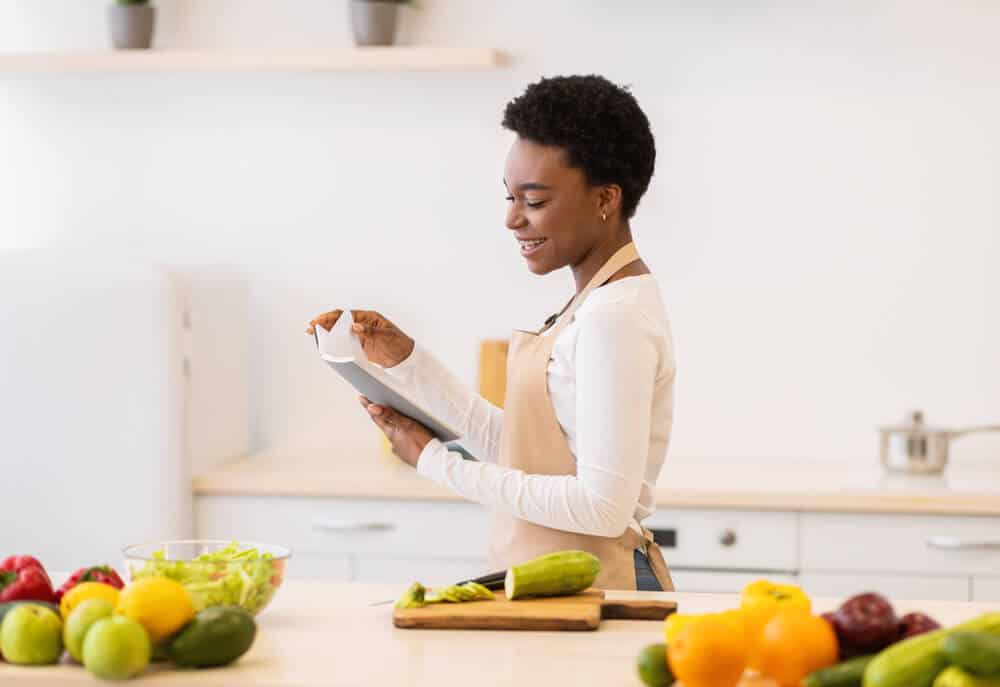 Overall, meal planning can be a useful tool for weight loss, according to research published in Healthcare. Additionally, research in the Journal of Human Nutrition and Dietetics notes that portion control is important to weight management, which meal planning may be able to help with.
Although there isn't much research showing batch cooking can aid in weight loss, there is some evidence showing it can increase nutritional density in the diet. The American Journal of Lifestyle Medicine notes that batch cooking can make eating healthier a bit easier, while the American Journal of Preventative Medicine notes that spending less time cooking can have positive effects on dietary nutrition.
Gluten-free diets may actually lead to weight gain, according to the American Journal of Clinical Nutrition. This is because one of the side effects of celiac issues is weight loss – something that removing gluten can help with.
Side Effects
Cook Once, Eat All Week Side Effects
Some research suggests that a gluten-free diet in individuals without celiac conditions may cause some side effects.
According to research published in Frontiers in Pediatrics, "…despite being an effective therapy, GF [gluten-free] products suffer from limitations, side effects and might bear risks if not detected and dealt appropriately. Nutritional deficiencies, toxic components, unbalanced diet, increased morbidity, mortality and psychiatric or behavioral abnormality, are a few examples."
This is because gluten-free diets are utilized for individuals with certain celiac conditions where gluten can cause certain side effects, according to StatPearls.
Where to Purchase Cook Once, Eat All Week
Individuals can purchase Cook Once, Eat All Week from Amazon, Barnes, and Noble, or Indie Bound for your convenience.
Depending on the format the book is purchased in, Cook Once, Eat All Week costs between $10-35. It seems that the book is available as a paperback, in spiral-bound format, and on Kindle.
Pros and Cons
Pros and Cons
Pros
The book is readily available to purchase online.
This meal plan is designed to reduce cooking time, which can be useful for some individuals.
Cons
This diet book requires a lot of planning, which may not be a suitable option for some.
There is some lack of recipe variety because of the fact that users only cook once a week.
Bottom Line
Bottom Line on Cook Once, Eat All Week Results
Meal planning can be a good option for many individuals who want to spend less time cooking healthy meals. The recipes in this book recommend batch booking certain foods for the week, which can require some major planning. The book may also limit the variety of meal options due to these weekly batch cooks, which may not be the most ideal option for some.
Either way, Cook Once, Eat All Week offers a meal planning solution that can work for some, but it is not the only important part of a healthy lifestyle. That's why some people prefer a weight-loss program that utilizes more than just meal planning for success.
Noom is one of the best health programs on the market today, as their system utilizes custom meal plans, 1:1 health coaching, food logging tools, health tracking options, and more. With these easy-to-use tools combined with daily educational lessons, Noom allows users to learn about their health behaviors and make choices that allow for weight loss – all without the need for restrictive dieting.
Right now, Noom is offering all Dietspotlight readers a Noom, so make sure to check it out before time runs out!
Learn More About Noom »