Cookie Diet Review

- 14 Things You Need to Know
Eat cookies and lose weight? Excuse us while we get right into the ingredients, side effects, and scientific research of Dr. Siegal's Cookie Diet. Next, we read through as many customer reviews as we could find before putting our information together in an attempt to bring you the truth.
Cookie Diet can be purchased through their Official Site.
Overview
What is The Cookie Diet?
The Cookie Diet is a popular concept created by Dr. Sanford Siegel that some people use to control their diets. It is a diet plan based on eating cookies specially designed to fulfill the body's nutrient requirements and provide an appropriate level of calories.
The cookies come in a variety of flavors to choose from, such as:
Chocolate Brownie
Cinnamon Oatmeal
Maple Pancakes
Butterscotch
On this plan, users eat nine cookies during the day and have a healthy dinner, including six ounces of lean white meat protein and one cup of vegetables, with a maximum of 500 calories. The complimentary cookbook accompanying the program is packed with recipes for meals with less than 500 calories.
Dr. Siegel recently retired, according to The Cookie Diet's official website. The company is going to remain in the family and pass on to a new generation. During this transition, however, the products will be unavailable for purchase from the official website. You may find some surplus stock elsewhere online, such as eBay and Amazon, among others.
A balanced diet is one in which the individual eats food in proper, healthy amounts. It has a balanced level of calories, vitamins, and nutrients that support the individual's health. Many doctors have created various plans tailored to an individual's specific age, height, sex, and weight.
Does The Cookie Diet Work?
Directions
How to Follow The Cookie Diet
Researchers, experts, and health-educated writers have all touched base with the Cookie Diet, how to start, and what it can do for your health and well-being.
The Cookie Diet is relatively simple to follow, and this hunger-controlling diet comes in two different plans.
The Classic Plan
In this plan, cookies come in five different varieties – chocolate chip, oatmeal raisin, banana, coconut, and blueberry.
Eat cookies for breakfast, or whenever hung strikes
Eat cookies for lunch. or whenever hunger strikes
Consume a total of six cookies per day
Eat dinner with six ounces of lean white meat protein and one cup of vegetables, not to exceed 500 calories.
Drink a minimum of eight glasses of water daily
The 10X Plan
The cookies in this plan are available in cinnamon oatmeal, chocolate brownie, or maple granola.
Eat one or two cookies every two hours, not to exceed nine cookies per day.
Have one non-cookie, homemade meal (breakfast, lunch, or dinner), not to exceed 500 to 700 calories
Appetite Curbing Shakes
On either plan, you can substitute two cookies with one of Dr. Siegel's "appetite-curbing" shakes. The shakes are available in vanilla, strawberry, chocolate, creme brulee, or pina colada.
Exercise is very vague and not really emphasized in the Cookie Diet program. Dr. Siegel claims that with this restricted, low-calorie diet, little to no exercise is required. This plan doesn't promote a long-term healthy lifestyle and may only be advantageous in the short term.
The Cookie Diet Cookbook
The Cookie Diet Cookbook accompanies the diet plan and has numerous recipes for 100 – 500 calorie dishes. These healthy recipes don't compromise taste. Some examples include Asian Grilled Salmon, Zucchini, Fennel, Apple and Asparagus Salad, Baja Grilled Fish Tacos, and many other tasty selections.
Scroll below for one of the best products we've seen over the last year.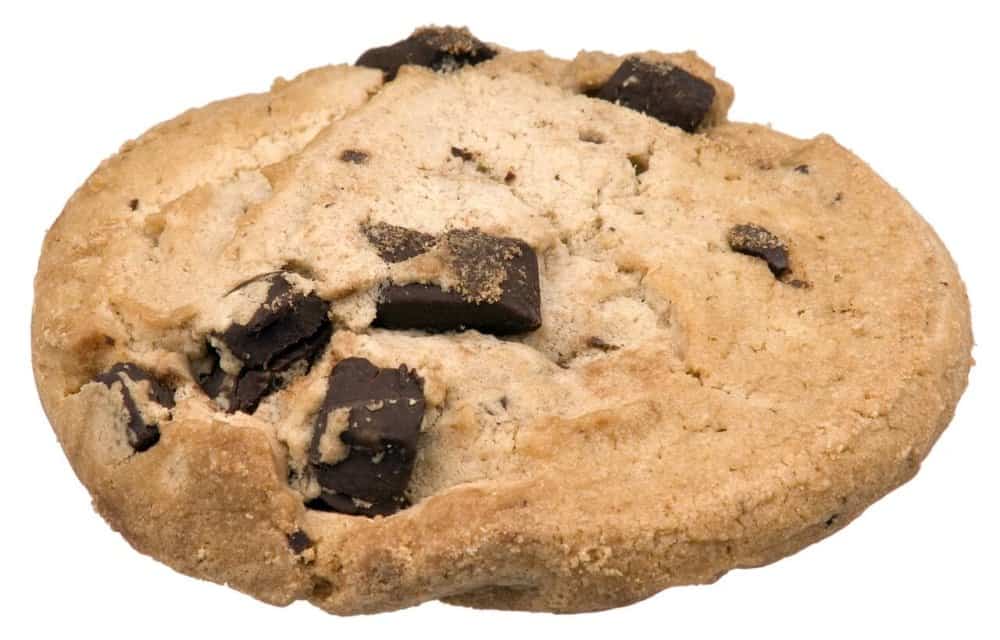 Price
How Much Does the Cookie Diet Cost?
On the official website, the cost for a one-month supply variety pack of the Cookie Diet costs $189.95. We also found a one-week supply available for $69.95. The prices fluctuate significantly on different sites and with different bundles.
The 2-month variety pack costs $299.95, while a 3-month variety pack costs $439.95. A 4 monthly variety pack costs $539.95. Customers can also purchase the Cookie Diet Cookbook (ebook) for $24.95.
Claims
Cookie Diet Claims
Cookies tend to have low nutritional content and lots of fat and sugar, but the cookies specially made for this diet include essential amino acids that help satisfy hunger. The diet plan consists of eating nine cookies in two intervals to fulfill the plan's 700-calorie requirement. Each cookie contains about 60 calories.
As with all diet plans, everyone should tailor their plans to their unique needs by including multivitamins, fruits, and vegetables as desserts. Users who find they are still hungry while on a diet might be tempted to reach for other foods to satisfy their hunger, but the cookie producers stress that they can lose up to 10 pounds in a month by sticking to the plan.
Does it Work
Does The Cookie Diet Work?
Dr. Siegel's cookies are versatile. They can be inserted into many diets without losing effectiveness. But, low-calorie diets are difficult to maintain in the long-term, mostly being overwhelmed by interest loss. A lot of willpower and determination are required to obtain results, as it is tough to continue eating the same thing every day.
The cookies are affordable and easily portable, making them perfect for a person with a busy schedule and saving the time spent cooking or eating on a normal day. This is also a balanced diet and, although it is not a permanent diet plan, if it is followed until the desired results are achieved, it will work as intended.
You should experience weight loss with the cookie diet, based on the low-calorie daily diet of 1000 – 1200 calories per day when following this program.
Benefits and Results
Benefits and Results of the Cookie Diet
This is a tough diet plan, and critical discipline is required to follow it. Some people are not satisfied with low-calorie diets and find that eating the same thing day in and day out can be draining. Unfortunately, the rules of this diet do not allow much room to get around this problem.
Some benefits of the Cookie Diet include:
Servings are individually wrapped for convenience and easy to take on-the-go.
No meal prepping or shopping – simply order online.
Good source of fiber and protein
Some drawbacks to the Cookie Diet include:
Lack of diversity in the diet causes the cookies to become unappealing.
A repetitive, restrictive diet is difficult to follow longer than the short-term.
Dining out would be difficult with this restricted diet.
Not a long-term solution to weight loss
Each cookie contains 60 calories and 4.5 grams of sugar.
Do not use this supplement if you have are diabetic, as it will affect your blood sugar levels.
Weight Loss
Details of the Cookie Diet and Weight Loss
There are many restrictions placed on individuals on this diet, and these need to be followed if the plan is going to work. The cookies come in different flavors, most of which fit in with the diet's vegetarian nature, although some are non-vegan and not gluten-free.
Other flavors are also available, and although the cookies are competitively priced, mainly, the cost savings come from not having to purchase food on a day to day basis. Free advice is available to explain the requirements of the diet to the user.
Side Effects
Potential Cookie Diet Side Effects
Probably the most common Cookie Diet side effect is hunger. You do eat about three cookies per meal or 270 calories. That's the amount of decent meal replacement shakes or frozen diet meals.
But, the size of the cookies is where hunger may come into play. Eating nutrient-dense food is a healthy choice, but these nutrients come in a small package, which means quite a bit of leftover space in the stomach.
Hunger may also be an issue because of the low suggested caloric intake. According to the packaging, "Use Dr. Siegel's cookies to satisfy your hunger as part of a balanced diet of 1000 to 1200 total daily calories."
Ingredients
Cookie Diet Ingredients
The Cookie Diet nutrition label left our research team a bit confused.
The ingredients, listed in order of amount added to the cookie, are:
Sugar
Wheat Flour
Vinegar
Canola Oil
Milk Solids
Egg White Solids
Other ingredients include oatmeal, crisp rice, cornstarch, buckwheat flour, oat bran, molasses, cinnamon, and sea salt. This product contains many allergens and artificial ingredients. Also, be certain to note that some cookie options are not 100% vegan or gluten-free.
What Experts Say
What the Experts are Saying about the Cookie Diet
The experts in the field don't seem to have a very favorable opinion about the Cookie Diet.
Dr. Melinda Ratini says that users will lose weight because of calorie restrictions, although hunger will occur because all of your nutitional needs will not be met.

Ovidio Bermudez, RD states, "This is a fad diet. It misinforms the public."

Lona Sandon, RD, LD states, "Just cookies with added protein, nothing new."

Marisa Moore, RD claims that the diet does not contain enough necessary nutrients.

Amy Campbell, Nutrition and Diet Educator says the diet is "not a nutritious eating plan; just a fad diet."
Alternatives
Cookie Diet Alternatives
According to the official website for Dr. Siegel's Cookie Diet, the doctor has retired. Currently, no orders are being taken, but this isn't the last you'll see of this brand or this diet. New owners, personally chosen by the doctor, are taking over the business, and, as soon as the transition is complete, the cookies will be available again.
Current Cookie Diet alternatives include:
The Hollywood Cookie Diet
Ph.D. Smart
Atkins Protein Bars
Dr. Zak's Cookies
Dukan Diet Cookies
Where to Buy and Cost
You can purchase the Cookie Diet book on the official website and Amazon. You can also purchase foods on the official website. A one-month variety page will cost you $190.
Pros and Cons
Pros and Cons
When we see that someone can eat sweets to lose weight, we are all in – but the Cookie Diet may not be what you're expecting.
Pros:
There's a good chance you'll lose weight if you follow the plan closely.
Available for sale online.
Cons:
Eating nine cookies a day may not be filling.
The price is very high.
What Users Are Saying
What Users Are Saying
"I've being on it for 21 days and I cant see nothing."
"Best diet ever! I lost 3kg in the first week. Cookies are delicious."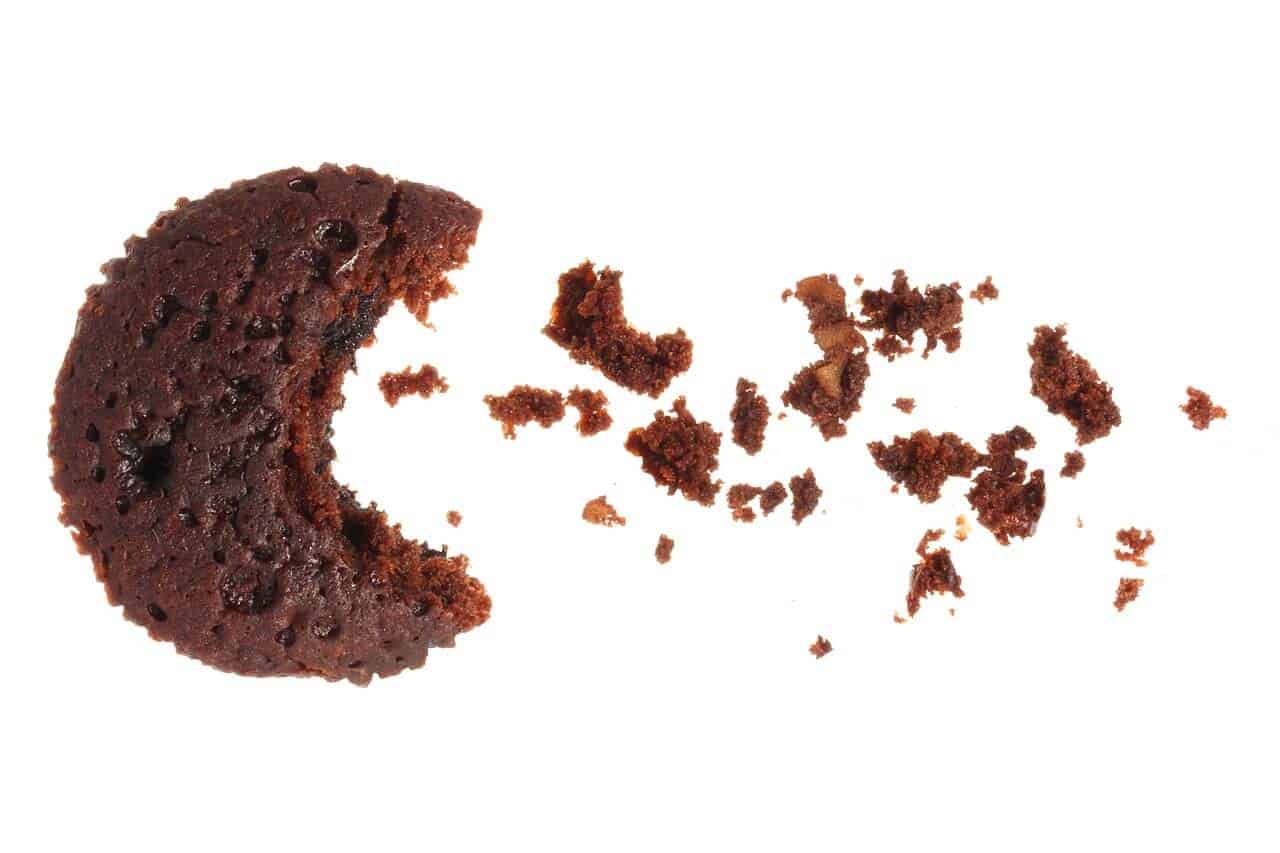 Bottom Line
The Bottom Line on the Cookie Diet
Are we saying that these little cookies are the key to your weight-loss success? We love cookies, but we can't back this product due solely to the negative reviews on taste and price. There are better, less expensive ways to lose weight.
If you want to break the cycle and lose weight for good, we suggest addressing diet and working with a program developed by behavioral psychologists.
Among the best weight-loss systems we've come across is Noom. With individual coaching, health tracking tools, personalized meal plans, and more, Noom allows you to make healthy lifestyle changes without restriction.
The makers of Noom even offer a free trial offer, which gets us excited.
Learn More About Noom »