Cooking Light Diet Review

- 16 Things You Need to Know
The Cooking Light Diet offers healthy meal plans for weight loss. They claim to provide "customized diet plans just for you." But all the calorie counting and food preparation involved may not be for everyone.
Our research team took a close look at the Cooking Light Diet menu options, meal plans, cost, side effects, and scientific support. To make things simple for you, we compressed all the info into this review to give you the final verdict.
Cooking Light Diet can be purchased through their Official Site.
Overview
What is the Cooking Light Diet?
The Cooking Light Diet is a customized eating plan specific to each individual and his or her needs/goals. This subscription-based, meal-planning service focuses on the foods you enjoy, and it involves thousands of recipes and specialized meal plans. Your breakfast, lunch, dinner, and snacks are all planned for you, so there's no confusion about what or how much to eat each day.
How Did the Cooking Light Diet Start?
It began with the idea of helping people lose weight and live healthier lives by providing them with the right diet tools and advice. The Cooking Light Diet stems from the American food and lifestyle magazine "Cooking Light," which has been around since 1987. What does the research say about it though?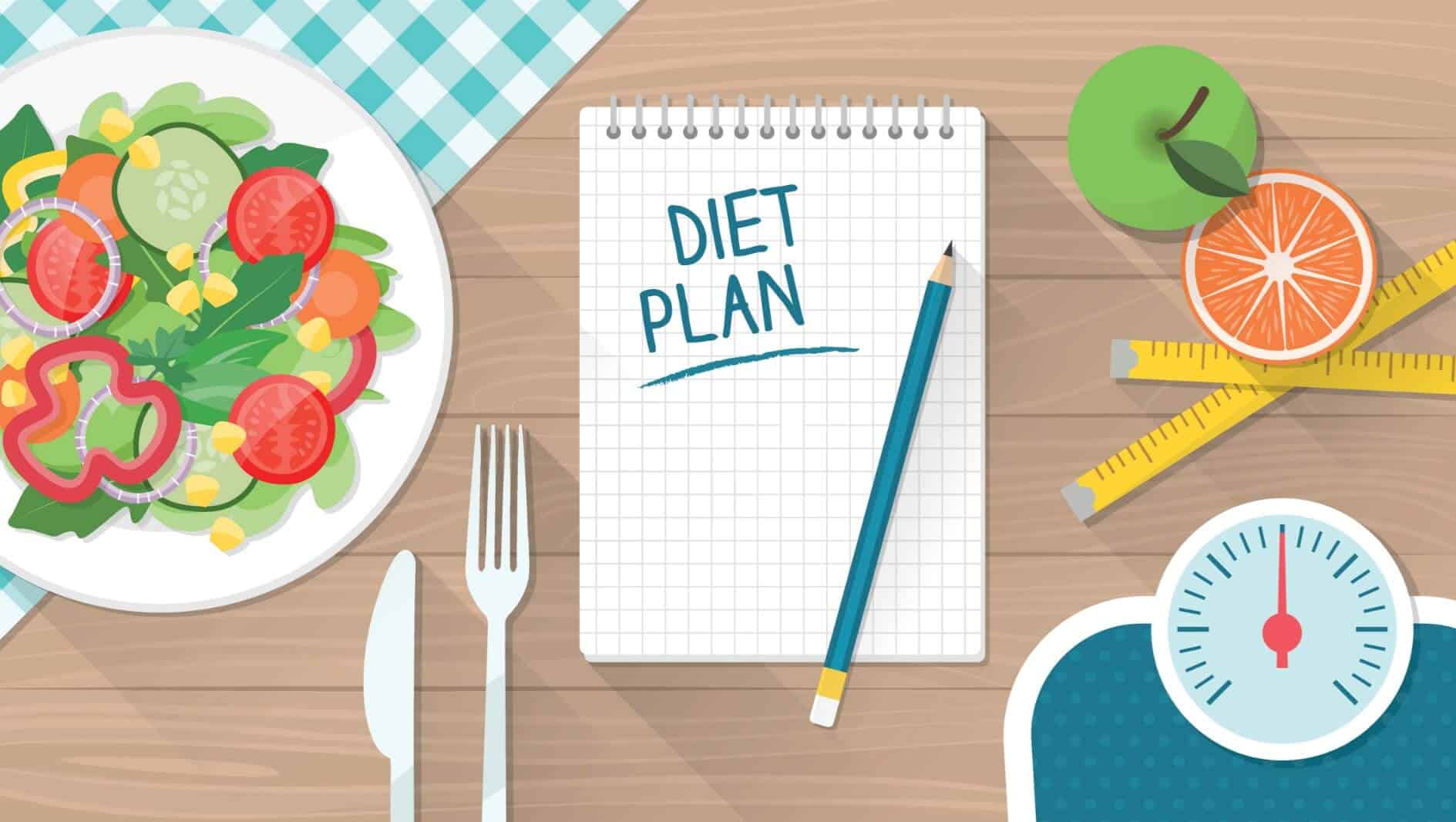 Scroll below for one of the best products we've seen over the last year.
Claims
Cooking Light Diet Claims
The Cooking Light Diet claims to provide "customized diet plans just for you," based on the foods you like to eat. It's not a diet – it's a new way of life. You can eat well, lose weight, and live healthy all at the same time.
This is a pretty hefty claim, because everyone has a different idea of what the right diet plan for them is, and some people are not interested in substantial calorie reduction, which is part of this dieting method.
Meal Plan
Cooking Light Sample Meal Plan
This diet provides you with a personalized meal plan every week, which can be used as-is or customized to suit your preferred food choices better.
Here is a Cooking Light Diet sample menu for one day to give you a better idea of what to expect:
Breakfast – 3-Ingredient Pancakes (made from whole grains, fruit, and 1 egg)
Lunch – Chicken-Quinoa Salad with Arugula and Pistachios
Dinner – Easy Thai Steak Noodle Bowl
Snack Option – No-Bake Chewy Granola Bars
There are thousands of other Cooking Light Diet examples to select from. You get easy access to these from your mobile phone, device, or computer. The Cooking Light Diet website makes the recipes and printable grocery lists easy to access.
Cooking Light Diet Recipes and Meal Options
It's emphasized that the Cooking Light Diet meal plan offers all sorts of delicious recipes, which are intended to suit many different needs and preferences. Here is a look at the customized diet plans they provide:
SmartCarb
A low carbohydrate diet plan focusing on minimally processed foods with very little or no sugar added. They provide energy but are less likely to cause blood sugar fluctuations. This diet plan doesn't include refined bread products, desserts, sweets, carbohydrate-based entrees, or refined snack foods such as pretzels and crackers.
Gluten-Free
A Cooking Light Diet option includes snacks, breakfast, lunch, and dinner meal plans completely free of gluten.
Allergen Exclusions
A meal plan that excludes specific ingredients you're allergic to. This can include anything from milk to soy, to peanuts or shellfish. Food allergies can lead to both mild and severe reactions in some people, says CMAJ-JAMC.
Vegetarian
Another Cooking Light Diet healthy weekly meal plan with a grocery list that excludes meat products. This is a lacto-ovo-vegetarian diet, including eggs and dairy. Many people choose to become vegetarian or vegan for heart health reasons, according to Cardiac Failure Review.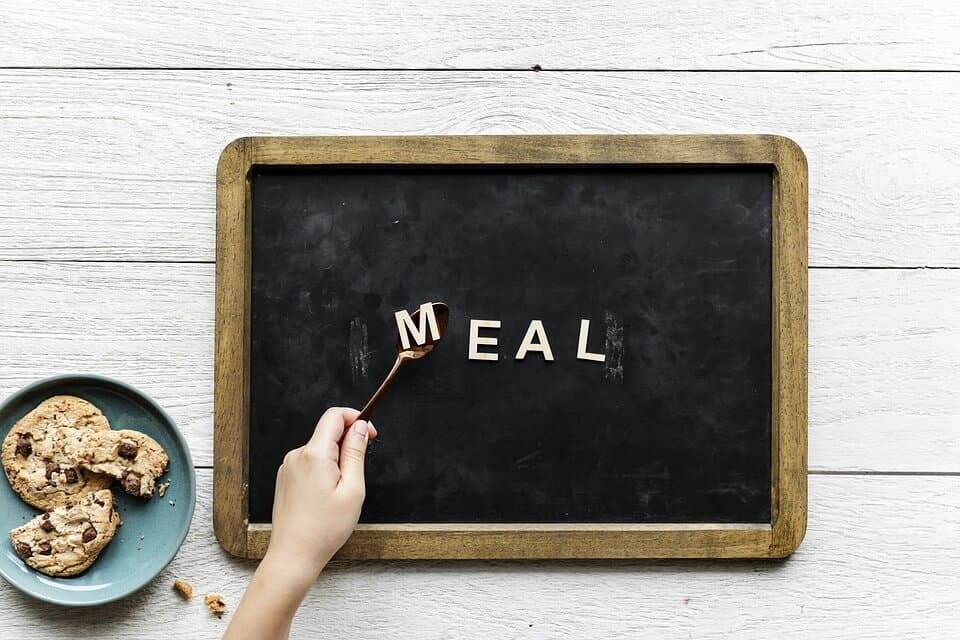 Cooking Light Diet Foods
Once you customize a Cooking Light Diet plan, you get access to printable grocery lists that include all the foods and ingredients you need to buy for that week. This means 21 meals, as well as snacks. These items are even grouped and organized per different grocery store departments, which allows you to shop for the food list more quickly. The SHOP feature does this.
Be aware that you can edit the Cooking Light Diet food list as well. So if you decide you don't want something in a recipe or already have the ingredient at home, you can remove it from the list.
The Cooking Light Diet benefit would help if you considered exactly what you're getting with this diet plan, and whether or not it's suitable for your lifestyle and needs.
Benefits
The Cooking Light Diet benefits include:
A 7-day healthy eating plan
Personalized meals each week
A supportive community
A searchable database of recipes
Easy access from computer or mobile device
A personal progress tracker
A daily email with the day's menu
But, you'll need to do some serious grocery shopping each week, and you will need to prepare all of your own meals. This can take a lot of time. If you're already busy with work and family, the results you get from the Cooking Light Diet might not be what you're after.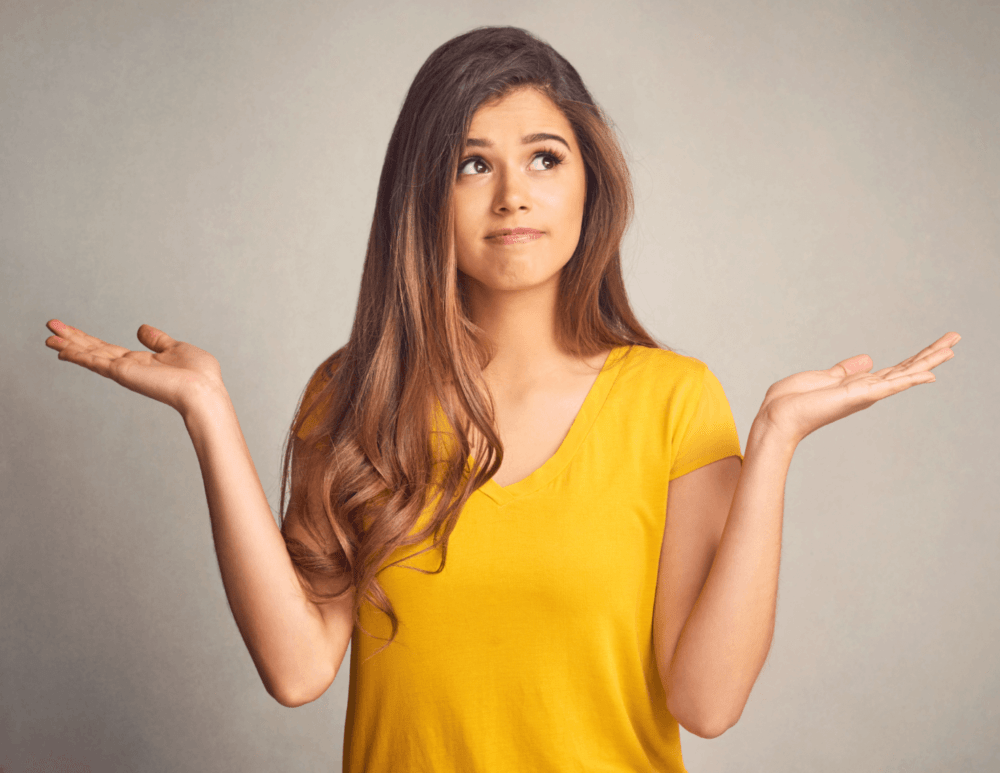 Does the Cooking Light Diet Work?
The Cooking Light Diet focuses on portion control and adopting a light diet plan. Okay, what is considered a light diet? This is a meal plan that consists of smaller portion sizes and fewer calories. It's often done to help people reach their weight-loss goals.
According to Obesity Research, limiting your meals' calories will help you reduce your overall caloric intake to 1,000-1,600 calories per day, and this is the calorie range shown to help most people with weight reduction.
But, since this diet plan requires a lot of grocery shopping, meal preparation, and cooking, it will not be ideal for everyone. The truth is, if you can't handle all of the legwork involved with the Cooking Light Diet approach, it's not going to be a good fit for you.
Weight Loss
The Cooking Light Diet and Weight Loss
Can the Cooking Light Diet help you with your weight loss goals? The meal plans involve reducing your daily caloric intake to as low as 1,200 per day. This varies depending on your size, weight, health, and goals. Reducing your calorie intake can lead to weight loss. You have to make sure you're following the rules of the diet plan correctly.
According to the American Journal of Physiology, the number of calories you consume versus the number of calories you burn off is a crucial factor in weight management. While calories from food provide your body with energy, they are stored as fat when you eat too much.
Note that making the right food choices is also important for weight loss. This is because some foods provide more fiber to keep you fuller longer, more vitamins and minerals to nourish the body, and fewer calories you have to burn. The Cooking Light Diet does incorporate a wide variety of foods.

The Cooking Light Diet also encourages women to drink 9 cups of water per day and men 12 cups per day. This is to keep you properly hydrated, but can also be beneficial for weight management. According to Obesity (Silver Spring), drinking more water boosts your metabolism, helps you power through workouts, reduces hunger pangs, boosts energy levels, and keeps you from drinking less healthy beverages such as soda, coffee, and energy drinks.
As for regular exercise, there's none mentioned with the Cooking Light Diet. But do keep in mind regular physical activity is beneficial for weight reduction, long-term weight management, and overall health.
Following the Cooking Light Diet
You begin by entering some personal info on the official website. This includes your name, email address, weight, height, age, and gender. When you sign up, you will receive a password for the Cooking Light Diet login. The website will provide an introduction giving you an overview of how to use the site and its features.
You will then begin to receive weekly menu emails each Thursday, so you know what grocery shopping to do and what meals to prepare for the next 7 days. You can easily print the recipes by choosing a PLAN and then clicking the print button.
You follow this diet plan indefinitely because it's a lifestyle change instead of a diet that's over in 2 weeks or 2 months. It can be broken down into 3 simple steps:
Plan your meals and snacks
Shop for the ingredients
Cook the recipes
Also, if you're looking for a Cooking Light Diet app, there isn't one. The website specifies this and says they have optimized their site to work efficiently on all mobile phones and devices, laptops, notebooks, and desktop computers.
The Cooking Light Diet Side Effects
The Cooking Light Diet will change the portion sizes you eat and introduce you to some new meal and snack options. Changing your diet and reducing your overall calorie intake can lead to some side effects, which according to Annals of Internal Medicine, may include fatigue, feelings of hunger, changes in bowel movements, nausea, and headache. These unwanted effects can occur because your body needs time to adjust to the new diet plan.
The American Journal of Clinical Nutrition also says that adopting healthier eating habits can cause unwanted side effects, including gas and difficulties pooping.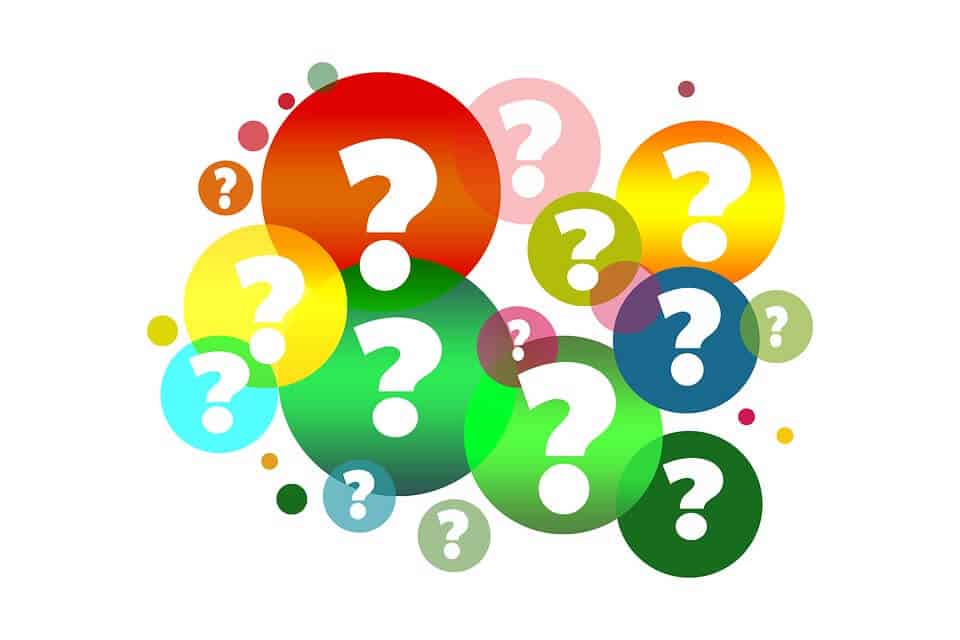 Warnings
Cooking Light Diet Warnings
If you have any health condition, speak with a doctor before starting the Cooking Light Diet.
You shouldn't start this diet plan if you are pregnant or nursing.
The menu is suitable for those with tree nut, shellfish, peanut, gluten, and dairy allergies, but other food allergies are not addressed.
Daily calorie restriction is part of the Cooking Light Diet.
People taking medications or prescription drugs should speak with a doctor before starting this diet.
Cost of the Cooking Light Diet
The Cooking Light Diet price is as low as $1.52 per week, but it actually depends on the plan you choose. It can cost around $4 to $5 per week. This is simply for the menu plans and recipes each week – not the food ingredients.
Is there a coupon code for the Cooking Light Diet plan? Yes, some Cooking Light Diet plan coupon codes are posted on websites such as Coupon Chief, Good Shop, and Offers.com. Many of the Cooking Light Diet coupon code options we found are for 15% off any purchase.
You may also be wondering is there a Cooking Light Diet free trial? No, we didn't find a free trial offer for this diet program. You have to choose a plan and pay the subscription cost.
If you need to cancel your subscription to the Cooking Light Diet, you can do so by signing into your account, go to SETTINGS, select the subscription tab, and then click STOP AUTOMATIC RENEWAL.
If you need further assistance, you can email feedback@cookinglightdiet.com.
On a side note, there are also several cookbooks available from this company. Where can you buy the Cooking Light Diet cookbook? These books are sold online via websites such as Amazon.
There is even a Cooking Light Diet magazine you can subscribe to that provides more tips, recipes, and ways to cook light.
Cooking Light Diet Alternatives
You should consider some Cooking Light Diet plan alternatives as well. Knowing all your options is important, and it helps you pinpoint the right diet plan for you. Before moving forward with any diet, consider your lifestyle, how much time you have to spare for food preparation, what you're able to spend, and whether or not you wish to stay on the eating plan indefinitely. Here are some alternative diets to check out:
The Zone diet
The Simple Diet
Cooking Light Diet vs. Weight Watchers
Unlike the Cooking Light Diet approach, Weight Watchers involves regular meetings, confidential weigh-ins, and personal coaching. Members follow a diet program, keep track of points that represent the amount of food they eat, and receive motivation from a Weight Watchers community, both online and in person.
Weight Watchers allows you to eat all kinds of foods, but the amount and portions are controlled to help you lose weight. This diet program also encourages regular exercise to improve results and overall wellness.
Cooking Light Diet vs. Slimming World Diet Plan
The Slimming World Diet is a "flexible, healthy eating plan" that's called Food Optimizing. You follow 3 basic steps, which include:
Fill up on free food (this is everyday food including vegetables, eggs, fruit, pasta, lean meat, and potatoes)
Add healthy measured extras (includes cereals, milk, whole wheat bread, cheese, and other foods rich in nutrients and fiber)
The Slimming World Diet aims to make losing unwanted pounds as enjoyable and as easy as possible. You are not expected to eat small portions or count any points or calories. You lose weight eating the foods you actually enjoy.
What Users Are Saying
What Users Are Saying
"Love this food plan. Very user friendly and great cooking light recipes!"
"So been on this diet for a week and losing so feeling GREAT!!! Went out to a pub and ate healthy and went to bathroom and saw myself in mirror and was horrified about view I saw….I looked horrific…..so different from mirror in house… Has anyone else felt good and then looked at an external mirror and though WTF???…"
"Cooking Light Win! My hubby & I are getting together with some friends so offered to pick up dinner for the 3 teens. 2 were great with that but my 14 year old said, "But you've been promising Sausage Pasta. I was really looking forward to it!" Since it's cheaper & healthier than pick up & there will be plenty of leftovers for Lunches, I went ahead & made it for her. Can't wait to have mine for Lunch tomorrow!
Made a double batch. Used canned tomatoes."
Bottom Line
The Bottom Line on the Cooking Light Diet
So, does the Cooking Light Diet actually provide a customized diet plan just for you? Will it help you lose weight? It's true; this service does offer various customized diet plans to suit different needs and food preferences. Since it is a calorie-reduced plan, it can help with weight loss. Just bear in mind it does require some grocery shopping each week and daily meal preparation.
The truth is sometimes dieting is not enough. If you want to boost your weight-loss results, consider combining a diet method such as the Cooking Light Diet plan with a program that's clinically proven to help you lose that extra weight once and for all.
A weight-loss app that's received tons of positive user feedback is Noom. It provides a long list of benefits and tools, including one-on-one coaching with real humans, custom meal plans, food logging, exercise tracking, and more.
Right now you can grab a free trial offer of Noom to give it a shot.
Learn More About Noom »