CTRL Meal Replacement Review

- 12 Things You Need to Know
CTRL Meal Replacement claims to be "the world's tastiest meal replacement" and contains an average of 20+ grams of protein per serving. This supplement brand also claims to have the highest quality reviews, as it offers users appetite control, improved nutrition, and healthy gut health – all in under 40 seconds. The question is – are any of these claims true?
Our team took a closer look at the CTRL protein powder, investigating the product's ingredients, nutrition facts, formula research, and more. If you want to learn more about this nutritional meal replacement powder, make sure to keep reading to the bottom line!
CTRL Meal Replacement can be purchased through their Official Site.
Overview
What is CTRL Meal Replacement?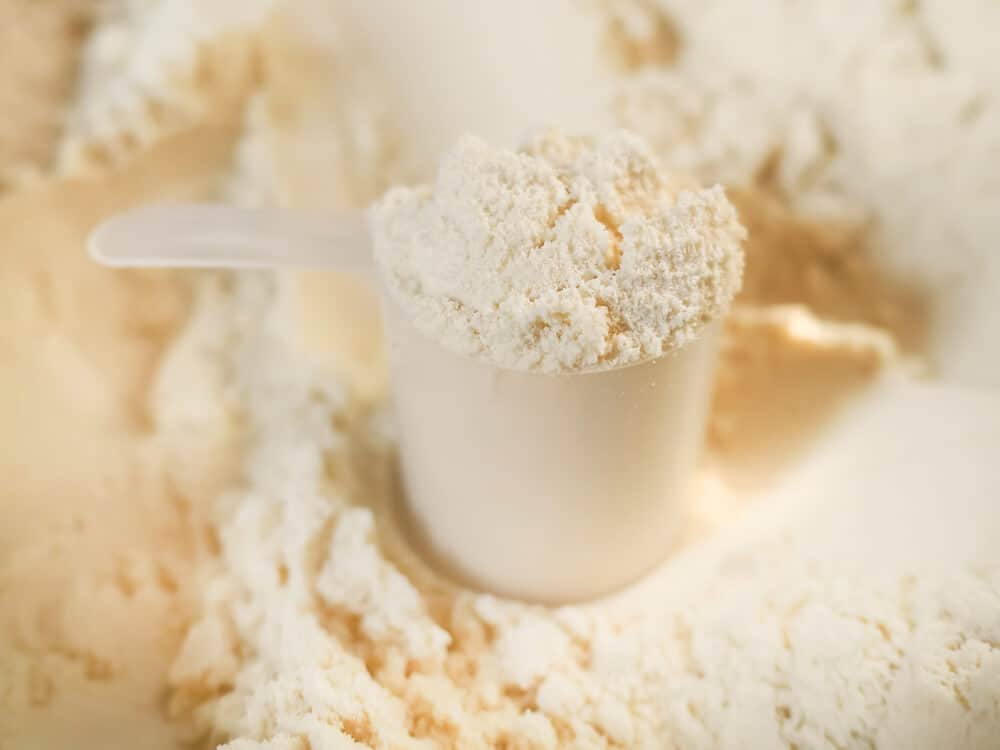 CTRL, or Catered to Real Life, is a complete powder-based meal replacement shake that is available in a variety of flavors. Each serving of this powder-based shake contains 22+ vitamins and minerals, as well as 280 calories.
The shake is easy and fast to make with milk or water and delivers a significant percentage of your daily required doses of essential nutrients and vitamins. The CTRL meal replacement shake also contains real cereal bits that provide small amounts of texture and flavor to the shake.
CTRL is available in several flavors including Cinnamon Toast, Cocoa Crunch, and Fruity Flakes, each of which tastes like their cereal counterparts. Before delving deeper into the brand, though, let's take a quick look at some of the research behind this supplement's ingredients:
Nutrition & Metabolism – According to this research, BCAAS may be able to help individuals improve their health and prevent a number of health conditions, particularly when it comes to muscle health.
Gut Microbes – This study noted that "One dietary strategy for modulating the microbiota is consumption of dietary fiber and prebiotics that can be metabolized by microbes in the gastrointestinal tract."
Journal of Obesity – This study found that meal replacements consumed daily at dinner time may help improve body composition.
CTRL Meal Replacement Competitors
Who Makes CTRL Meal Replacement?
Founded by Sundance DiGiovanni, Skyler Johnson, and Glenn Delgado, each executive brought their expertise to the table when forming the CTRL company.
According to the official website, Sundance DiGiovanni has over 18 years of experience in technology, media, and the video game industries. Skyler Johnson is a former college athlete, entrepreneur, and social media influence. Finally, Glenn Delgado has over 25 years of entertainment and operational experience.
CTRL Meal Replacement Customer Service
In addition to offering a FAQ section on their website, the customer service can be contacted via the form on their website. They are also available to answer inquiries on Facebook, Twitter, and Instagram.
Scroll below for one of the best products we've seen over the last year.
Other Products from the Makers of CTRL Meal Replacement
Currently, CTRL only offers one meal replacement product in several flavors, which are regularly expanding. Individuals can also purchase sample packs to try different flavors before buying, and blender bottles to help mix the product with your liquid of choice.
The current flavor options include:
Apple Smacks
Birthday Cake
Cinnamon Toast
Cocoa Crunch
Cookies n' Cream
Fruity Flakes
Claims
CTRL Meal Replacement Claims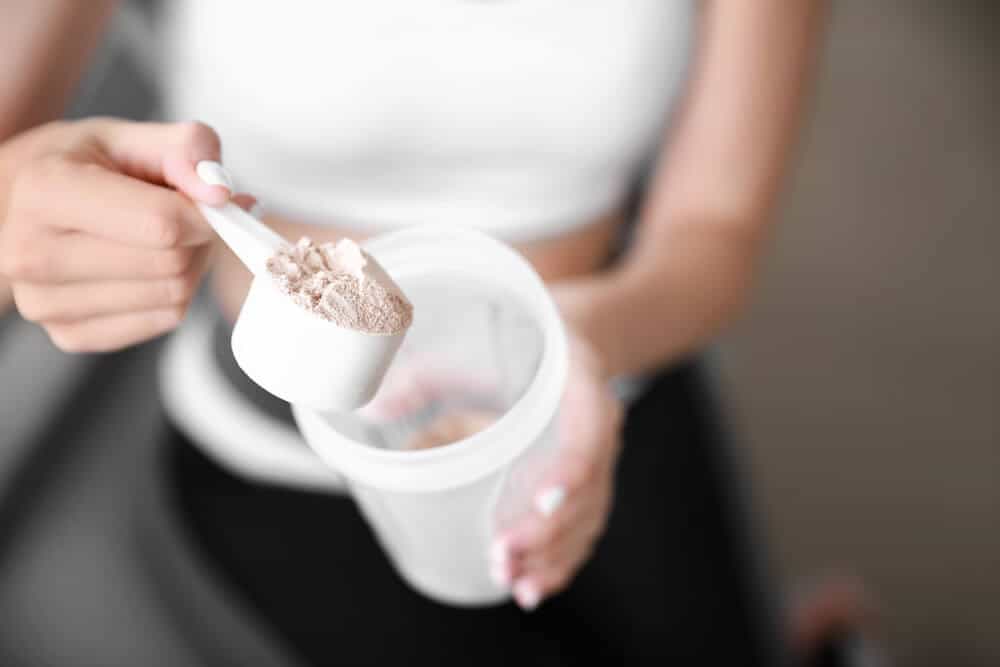 CTRL claims that their healthy food supplement is designed to give the body all required nutrition, including vitamins, minerals, proteins, carbs, fiber, and healthy fats. Additionally, CTRL Meal Replacement claims to help users promote a healthy gut microbiome, control the appetite, support healthy digestion with its extra health ingredients.
CTRL also claims to help individuals save time and money. By costing under $3 per serving, the powder says it is a cheaper meal replacement alternative compared to others. Plus, the brand claims users can make their protein shake in under 40 seconds – saving most people plenty of time making meals.
Ingredients
CTRL Meal Replacement Ingredients
The nutritional ingredients are the same regardless of the flavor and include the following:
BCAAs
Digestive enzymes
MCTs
Prebiotic fiber
Whey protein concentrate
22+ vitamins and minerals
Do CTRL Meal Replacement Work?
To see if CTRL Meal Replacement could do as much as it claims, our team took a closer look at the ingredients in the powder.
BCAAs
According to Nutrients, BCAAs (branched-chain amino acids) are a group of three essential amino acids that aid in reducing muscle fatigue, boosting exercise performance, and enhancing muscle growth.
Digestive Enzymes
A study released by Current Drug Metabolism found that digestive enzymes play a major role in helping break down the food you consume. These proteins quicken the chemical reactions that transform nutrients into substances your digestive tract can easily absorb.
MCTs
Plos One finds that MCTs (medium-chain triglycerides) could fight some forms of bacterial growth, are an excellent source of energy, are heart-healthy, and assist in managing a variety of other health issues.
Prebiotic Fiber
Prebiotic fiber is not digestible by the body but helps grow good bacteria within your gut. According to Current Developments in Nutrition, since prebiotic fiber cannot be digested, they travel to the lower portion of your digestive tract and become a food source for healthy bacteria, which improves digestion.
22+ Vitamins and Minerals
Some of the most common vitamins include vitamin C, which is critical to boosting the immune system, vitamin E, which acts as a powerful antioxidant to potentially reduce damage caused by free radicals, according to the National Institutes of Health Office of Dietary Supplements.
According to the Journal of Clinical Medicine, vitamin A helps support a healthy immune system.
The two most important minerals are calcium, which strengthens teeth and bones, and zinc, which increases the speed at which wounds heal while maintaining your sense of taste and smell, according to Nutrients.
Weight Loss
CTRL Meal Replacement and Weight Loss
Given that CTRL is only 220-calories per scoop, this meal replacement solution will help users lose weight by consuming fewer calories than they burn. Like with any other dieting supplement, individuals cannot only consume CTRL – they must also eat nutritional meals to keep the calorie count to a minimum while following a solid exercise routine.
The Journal of the American College of Nutrition found that the high level of vitamin C in the system will help boost immune system functionality with will provide more energy and speed up the metabolism, all of which contribute to weight loss. Also, prebiotic fiber and MCTs have been proven to improve stool consistency and frequency, which also contributes to weight loss.
Side Effects
CTRL Meal Replacement Side Effects
If your diet requires a low intake of carbohydrates, then CTRL Meal Replacement may not be the right product for you. Each shake contains 36g total carbs, of which 5g are fiber and 6g is sugar.
Additionally, CTRL contains soy, wheat, milk, and tree nuts, and is processed in shared equipment that could contain bits of shellfish, fish, peanut, and egg. Users that are allergic to any of those ingredients should not take this product. Like with any supplement, it is critical to consult a physician before consumption if you have pre-existing health conditions.
How to Use CTRL Meal Replacement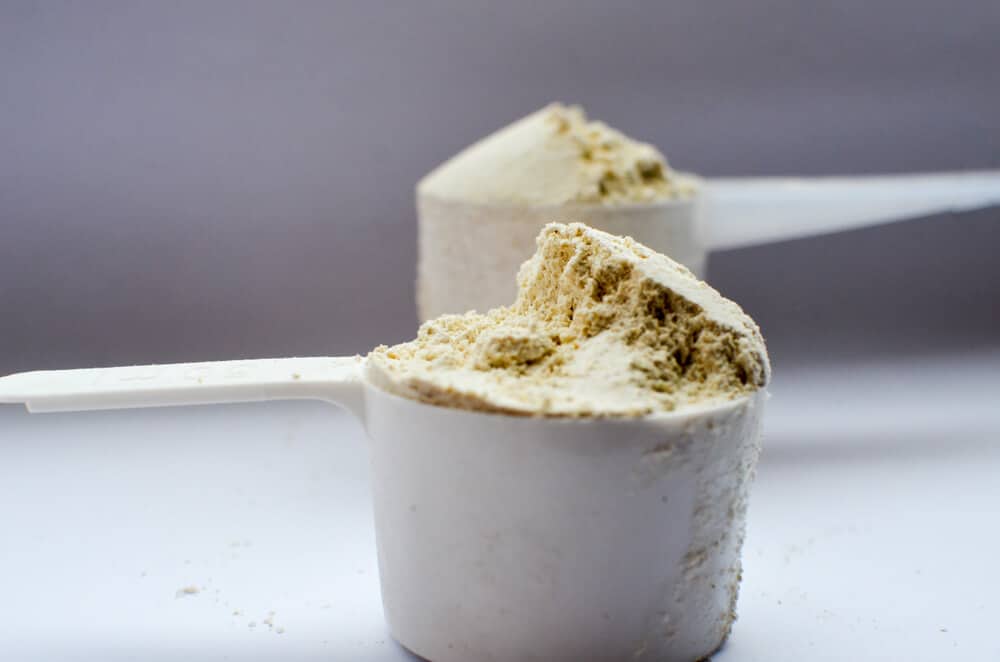 To use CTRL Meal Replacement, mix two scoops of the powder with 12-16 ounces of water, milk, or another beverage.
The amount of liquid should be varied based on desired consistency and taste. Thoroughly shake the mixture for 40 seconds.
Cost and Where to Buy
Individuals can purchase a bag in any flavor directly from the CTRL website or major online retailers like Amazon for $52.99.
The CTRL online shop also offers a subscription service for $45.04 per bag. The sample kit costs $14.99 for three small bags, and the shaker bottle ranges from $9.94 to $11.94.
Pros and Cons
Pros and Cons
Pros
These shakes allow for better control of sugar and calorie intake, thus making dieting easier for some.
The protein shake is easy to make.
CTRL offers a significant percentage of your daily vitamin, good fats, nutrients, and carbohydrate requirements.
Cons
While meal replacement provides the proper essential nutrients, they may not offer the same nutritional benefits as a healthy meal plan.
Most of the protein powder is flavored after cereal, which is not the best flavor option for some individuals.
There are no ready mixed shake options available.
Bottom Line
Bottom Line on CTRL Meal Replacement Results
CTRL Meal Replacement may be a good option for individuals looking to add in a healthy meal that tastes like cereal but offers extra nutritional benefits. The shake is also easy to make and can make counting calories a bit easier. However, this kind of meal replacement does not offer the same benefits as a cooked meal, and most of the flavors are based on cereal types, something that may not appeal to everyone.
For some individuals, choosing a program that can help guide them through healthy meal choices and health tracking is a better solution.
Noom is one of the best weight-loss programs available, especially since their system is backed by multiple clinical studies. Through health tracking, coaching sessions, custom meal plans, and more, this program can help users make healthier choices and lose weight for good.
Ready to start losing weight and transform your lifestyle? Make sure to check out the free trial offer available from Noom – available for a limited time.
Learn More About Noom »